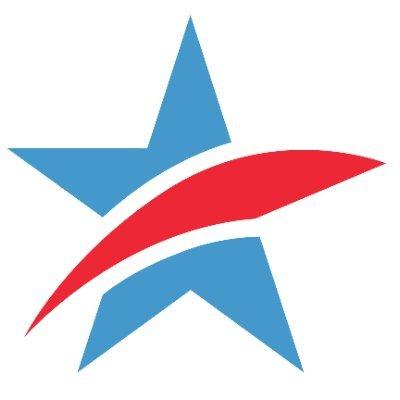 Common Cause Adds Expertise Anticipating Unprecedented Opportunities for Comprehensive Democracy Reform at State and Federal Levels
Stephen Spaulding returns to Common Cause as the dramatic 116th Congress awaits judgment of voters.
WASHINGTON
Common Cause is pleased to announce the return of Stephen Spaulding as Senior Advisor to the President and Senior Counsel, Public Policy and Government Affairs, effective October 20, 2020. Spaulding had been Senior Elections Counsel to the U.S. House of Representatives Committee on House Administration, which has jurisdiction over federal elections.
As senior counsel to Chairwoman Zoe Lofgren (D-CA), Spaulding advised on all matters of election law and policy before the Committee, including election administration, election security, campaign finance, and voting rights. He played a key leadership role in the House passage of three comprehensive election bills--the For the People Act, (H.R. 1); the SAFE Act, to bolster election security, (H.R. 2722); the SHIELD Act, to curb foreign election interference and disinformation, (H.R. 4617); and the election provisions of the Heroes Act, (H.R. 6800). Spaulding planned legislative and oversight strategy, including oversight of the Federal Election Commission and Election Assistance Commission, and assisted in planning field hearings to build the record supporting the John R. Lewis Voting Rights Act (H.R. 4).
Earlier in his career, Spaulding worked as Special Counsel to FEC Commissioner and Chair Ann Ravel at the Federal Election Commission where he advised her on enforcement, rulemaking, litigation, policy, and management of the agency. He also helped Commissioner Ravel in her work to highlight the increased partisan gridlock and acrimony at the agency that should be enforcing federal campaign finance laws. Spaulding is returning to Common Cause for the third time, including most recently as Chief of Strategy and External Relations from 2017-2019, as well as Senior Policy Counsel and Legal Director from 2011-2016, where he coordinated litigation, as well as lead our policy work on filibuster reform, money in politics, and ethics.
"Stephen Spaulding is dedicated to strengthening democracy at every turn; he is proof there are far more people to celebrate doing good in and out of government than headlines or partisans with an agenda often suggest. He's coming home to Common Cause because when you go into government to do good, you leave wanting to do good as well," said Karen Hobert Flynn, Common Cause President.
"Regardless of the election outcome, American voters are more engaged than ever before in a political system many took for granted until 2016 and now see as vulnerable and in need of comprehensive modernization," Hobert Flynn said. "As we head from the most consequential election of our generation to the most significant redistricting for legislative maps in every state, Common Cause will be called on more and more to bring our expertise to help states and cities so we're staffing up. Stephen will bring his expertise to help cities and states that are embracing comprehensive democracy modernization in increasing numbers. One thing we know about Congress is that the best time to pass reform is after a scandal-ridden administration, so perhaps we'll have federal reform opportunities as well," Hobert Flynn said.
"Being in the House for the historic 116th Congress reinforced for me how important it is that more Americans participate in the political process. When we do, it makes more of a difference than many people believe," said Stephen Spaulding. "Common Cause has the comprehensive, pragmatic, solutions agenda that brings Americans together to better understand and fully participate in our democracy. Common Cause combines expertise and insight about the legislative process with growing outside outrage at a political system that still doesn't work equitably for all Americans. But it can and it will if we the people have the will to make democracy reform a consistent priority," Spaulding said.
Election 2020 is the third consecutive election cycle in which there is increasing attention to democracy issues on ballot initiatives at the state and local level. It is the second consecutive cycle where democracy issues are at the top of the agenda in Congressional races, especially for House seats won in 2018, sweeping a new class of reform-minded members into power in the largest and most diverse class of incoming representatives to the House. That wave, combined with years of work laying the groundwork for reform, resulted in the For the People Act (H.R. 1), the most comprehensive democracy reform bill ever introduced in Congress passing the House. The failure of Senate Majority Leader Mitch McConnell (R-KY) to take up that bill and many others relating to election security or funding needed by states to conduct elections during the COVID-19 pandemic has made the need for democracy modernization a top issue in many of the most competitive U. S. Senate races this year.
Common Cause and the Common Cause Education Fund work to strengthen the people's voice in our democracy by winning non-partisan solutions promoting small-dollar donor laws, higher ethical standards, fair maps to end gerrymandering, reduce barriers between eligible voters and their ballot to increase participation, and promote a diverse and competitive media landscape with an open and free internet that prioritizes the free political speech of the people over the paid political speech of a few billionaires and wealthy special interests. Combined, these issue areas comprise the core modernization agenda moving us toward a more reflective democracy that truly represents the diversity of people, ideas, and cultures in a modern 21st Century democracy.
With more than 1.5 million supporters in all 50 states and every Congressional District, Common Cause is the largest and oldest non-partisan good government watchdog leading efforts to open government and create more accountability for 50 years.
Common Cause is a nonpartisan, grassroots organization dedicated to upholding the core values of American democracy. We work to create open, honest, and accountable government that serves the public interest; promote equal rights, opportunity, and representation for all; and empower all people to make their voices heard in the political process.
(202) 833-1200
LATEST NEWS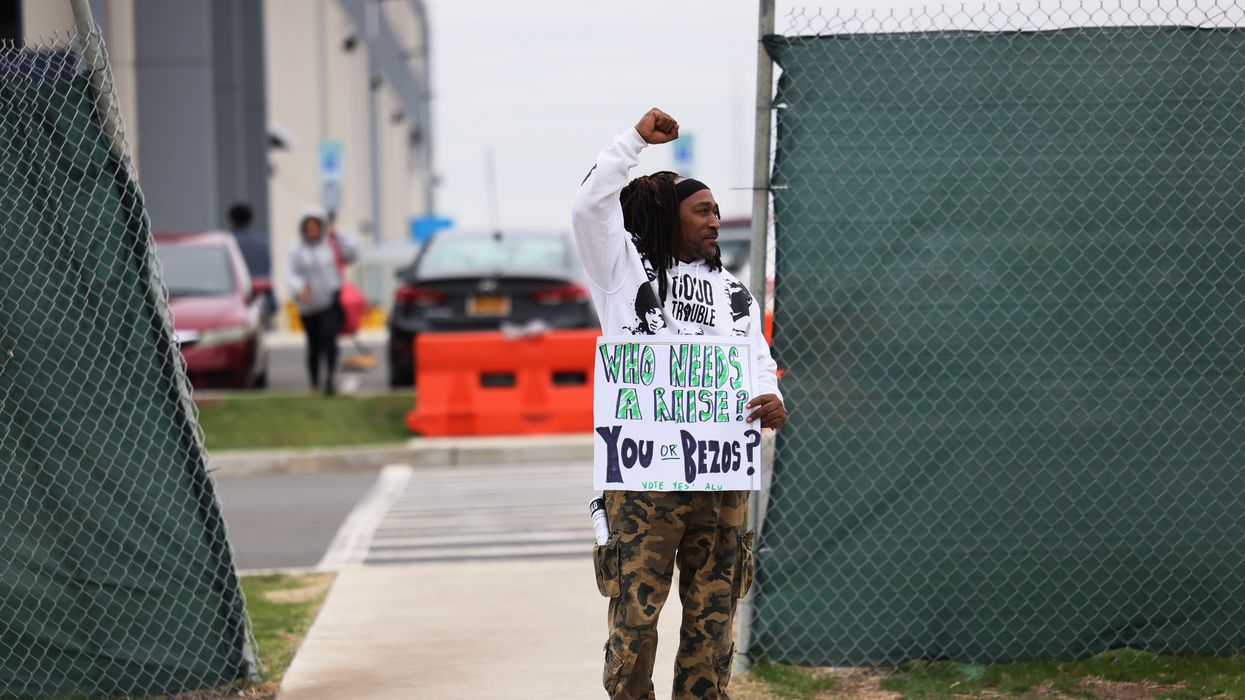 "People should be outraged that Amazon feels that the law doesn't apply to them," said a lawyer for the Amazon Labor Union.
The Amazon Labor Union celebrated Wednesday as a lawyer for the National Labor Relations Board in Brooklyn determined that Amazon acted illegally when it adopted a rule barring warehouse workers from being present at their workplace when they were not scheduled to work—a transparent effort, the board said, to limit union activity.
The company reached a settlement in 2021 with the NLRB, agreeing to notify workers of their right to form a union and to organize on company property.
Organizers with the ALU say the settlement was crucial in allowing off-duty workers to engage with their colleagues as they prepared to vote on unionizing—a vote that they ultimately won on April 1, 2022 in a result that one labor reporter called a "tremendous upset."
As the union prepared to vote last year, said Christian Smalls, a co-founder of the ALU and former Amazon employee, on Wednesday, "we were allowed to organize in the break room, feed the workers, feed our colleagues, let them know that we're building a culture that's here to represent the workers."
"Unfortunately, after our victory Amazon rolled a policy out that allowed no access to the building, meaning workers cannot report before or afterwards unless they're scheduled for shifts," he added. "We weren't allowed to organize because they were targeting us, retaliating, firing, writing people up."
The new policy, introduced last summer, barred workers from being in the building 15 minutes before or after their scheduled shift. The ALU says it made it more difficult for the union to engage with workers and enlist them to help pressure Amazon to bargain with them.
The company has claimed that it instituted the off-duty access rule only as a security measure and applied the rule fairly.

"The employer violated the [National Labor Relations] Act in implementing its off-duty access rule at the end of June in response to union activity," said the NLRB in a letter to the ALU. "The off-duty access rule has further been applied discriminatorily as relates to the disciplines pursuant to the rule which have been issued for union activity."
The board's announcement that it found merit in the ALU's charges regarding the rule could be "a precursor to the agency issuing a complaint or taking other formal actions," Bloomberg Lawreported.

"People should be outraged that Amazon feels that the law doesn't apply to them," Seth Goldstein, an attorney who represents the ALU, told Bloomberg Law.
"Workers can't organize if they don't have access to the break rooms and non-work areas before or after work, and the board recognizes that, and they're going to hold Amazon accountable," Goldstein told Law360.

The NLRB also said Wednesday that Amazon has illegally refused to bargain with the ALU nearly a year after the union won its election. The company is appealing the election outcome to the board, even though it was certified by regional officials earlier this year.
Smalls expressed hope that the NLRB's decision regarding the off-duty access rule will make it easier for Amazon workers to organize across the United States.
"We're letting them know we're going back in the building, we're feeding our coworkers," he said, "not just here at [Staten Island warehouse] JFK8 but all across the nation."
News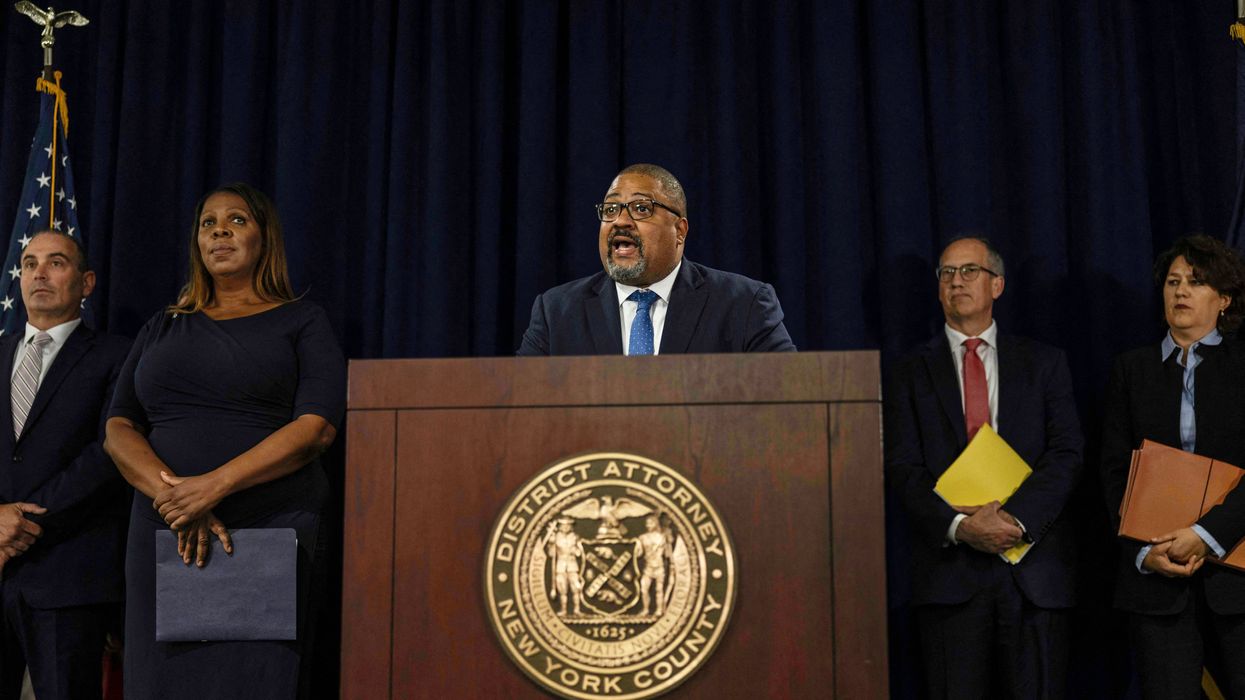 "The district attorney is obliged by the federal and state constitutions to protect the independence of state law enforcement functions from federal interference," wrote the district attorney's general counsel.
The office of Manhattan District Attorney Alvin Bragg on Thursday accused House Republicans of an "unlawful incursion" into New York authorities' investigation of former President Donald Trump, who is expected to face criminal charges over a 2016 pre-election hush-money payment to porn star Stormy Daniels.
In a letter to Reps. Jim Jordan (R-Ohio), Bryan Steil (R-Wis.), and James Comer (R-Tenn.)—respectively the chairs of the House Judiciary, Administration, and Oversight Committees—the Manhattan DA's general counsel Leslie Dubeck wrote that the lawmakers' request earlier this week for confidential information pertaining to the Trump probe amounted to "an unprecedented inquiry into a pending local prosecution."
Dubeck wrote that the GOP lawmakers' Monday letter demanding that Bragg turn over communications and other documents related to the investigation "only came after Donald Trump created a false expectation that he would be arrested the next day and his lawyers reportedly urged you to intervene."
"Neither fact is a legitimate basis for congressional inquiry," Dubeck continued. "The district attorney is obliged by the federal and state constitutions to protect the independence of state law enforcement functions from federal interference."
The reply from Bragg's office came just before news broke that the Manhattan grand jury tasked with considering possible criminal charges against the former president is not expected to convene again until at least Monday of next week.
Trump set off a firestorm over the weekend by claiming on his social media platform that he would be arrested on Tuesday and urging his supporters to mobilize in response. The arrest did not take place as the former president and 2024 candidate predicted, but the post did lead to a flood of donations from his right-wing political supporters.
As Insiderreported, Trump "raised $1.5 million in the three days after he claimed on Truth Social that he'd be arrested."
"The resulting average of $500,000 a day," the outlet noted, "is almost double the daily average from the weeks before and after he announced his bid for the White House in November."
In addition to requesting documents and testimony from Bragg, Jordan on Wednesday wrote letters demanding communications and other materials from two former prosecutors who previously led the Trump hush-money investigation.
As The Washington Postsummarized on Thursday: "Daniels, whose legal name is Stephanie Clifford, was paid $130,000 by Michael Cohen, Trump's former lawyer and fixer," to stay quiet about an alleged affair.
"Trump reimbursed [Cohen] after becoming president, in installments that were designated legal fees," the Post added. "Bragg (D) has declined to give details of the investigation. But he is believed to be considering charges related to the payments that would include falsifying business records, possibly in commission of another, campaign-related crime. It is up to him to decide whether to ask the grand jury to vote on charging Trump with a crime."
News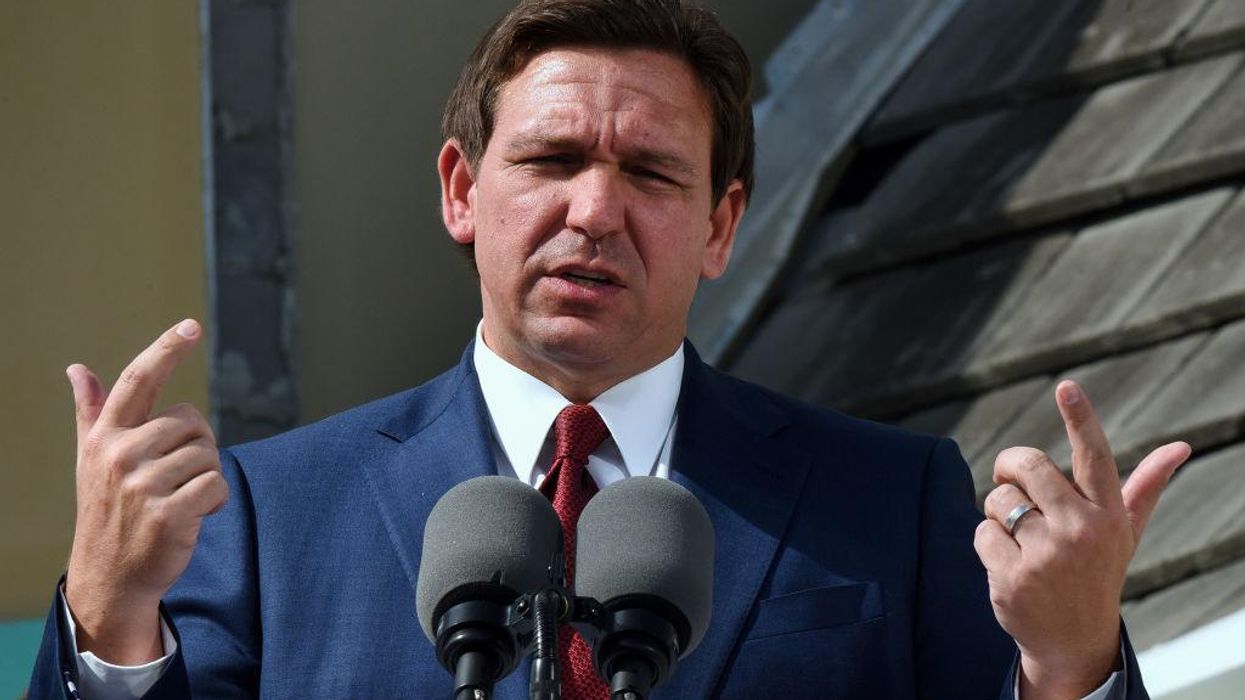 "It was never about 'protecting children,'" said one opponent of the law. "It was always about eliminating LGBTQ people from public life and making it illegal to even discuss our existence."
Florida's Republican governor and presumed 2024 presidential candidate Ron DeSantis is moving to expand his state's prohibition on classroom discussions of sexual orientation and gender identity to all grades.
White House press secretary Karine Jean-Pierre on Wednesday denounced DeSantis' effort to broaden what critics call the "Don't Say Gay" law, describing it as "completely, utterly wrong."
Passed last year by Florida's GOP-controlled Legislature, the law forbids classroom instruction on sexual orientation and gender identity in grades K-3. The DeSantis administration's proposed rule change, first reported Tuesday by The Orlando Sentinel, would extend the ban on such lessons to grades 4-12, except when they are required by state standards or as part of a reproductive health course from which parents can choose to exclude their children.
The proposal, introduced by DeSantis' Department of Education, goes even further than right-wing Florida lawmakers' current push to expand the law through grade 8 and does not require legislative approval. The state Board of Education—controlled by appointees of DeSantis and his predecessor, U.S. Sen Rick Scott (R-Fla.)—is set to vote on the measure at its April 19 meeting.
"Everything he does is about what can further his own career ambitions," Brandon Wolf of Equality Florida toldThe Associated Press on Wednesday, referring to DeSantis. "And it's clear he sees the anti-LGBTQ movement as his vehicle to get him where he wants to go."
Florida's "Don't Say Gay" law has been widely condemned since it was first introduced last year. Opponents—including President Joe Biden, who called the measure "hateful"—contend that it marginalizes LGBTQ+ people.
"Everything he does is about what can further his own career ambitions. And it's clear he sees the anti-LGBTQ movement as his vehicle to get him where he wants to go."
DeSantis' proposed expansion has confirmed critics' warnings that the law was never intended to "protect kids," as proponents claimed, but rather to undermine support for LGBTQ+ rights and sow mistrust in public education to facilitate privatization.
"It was never about 'protecting children,'" Alejandra Caraballo, a clinical instructor at the Harvard Law School Cyberlaw Clinic, wrote Wednesday on social media. "It was always about eliminating LGBTQ people from public life and making it illegal to even discuss our existence."
That message was echoed by former Florida Rep. Carlos Guillermo Smith (D-49), who tweeted: "It was never, ever, ever, ever about kindergarten through third grade. It was always about demonizing us and censoring LGBTQ people out of existence in our schools."
During her Wednesday press briefing, Jean-Pierre alluded to growing attacks on LGBTQ+ people and said that DeSantis' proposal reflects "a disturbing and dangerous trend that we're seeing across the country."

Last month, PEN America revealed that GOP officials across the United States unveiled 84 educational gag orders during the first six weeks of 2023.
As the free speech organization previously documented, Republican lawmakers introduced 190 bills designed to restrict the ability of educators and students to discuss the production of and resistance to myriad inequalities throughout U.S. history—including several proposals to create so-called "tip lines" that would enable parents to punish school districts or individual teachers—in dozens of states in 2021 and 2022. Over the past two years, 19 laws limiting the teaching of gender, sexuality, and racism were enacted in more than a dozen GOP-controlled states, plus eight measures imposed without legislation.
This year alone, Florida's "Don't Say Gay" law has spawned at least 27 copycat bills in more than a dozen states, including several measures that would, as DeSantis is now proposing, censor instruction related to sexual orientation or gender identity at all grade levels.
Opponents of Florida's law argue that "its language—'classroom instruction,' 'age appropriate,' and 'developmentally appropriate'—is overly broad and subject to interpretation," AP reported. "Consequently, teachers might opt to avoid the subjects entirely for fear of being sued, they say."
In an opinion piece published last year, Washington Post columnist Greg Sargent argued that the nationwide surge in restrictive education legislation has "an obvious purpose: to make teachers feel perpetually on thin ice, so they shy away from difficult discussions about our national past rather than risk breaking laws in ways they cannot themselves anticipate."
"But there's another, more pernicious goal driving these bills that might well succeed politically precisely because it remains largely unstated," Sargent continued. "The darker underlying premise here is that these bills are needed in the first place, because subversive elements lurk around every corner in schools, looking to pervert, indoctrinate, or psychologically torture your kids."
The "combination of... vagueness and punitive mechanisms such as rights of action and tip lines" is intentionally designed to promote self-censorship, wrote Sargent. "Precisely because teachers might fear that they can't anticipate how they might run afoul of the law—while also fearing punishment for such transgressions—they might skirt difficult subjects altogether."
He added that "calls for maximal parental choice and control in schools have been used by the right for decades as a smoke screen to sow fears and doubts about public education at its ideological foundations."
National Education Association president Becky Pringle similarly argued last month that DeSantis' attack on a new high school Advanced Placement African-American studies course is part of the far-right's wider anti-democratic assault on public schools and other institutions aimed at improving the common good.
"For DeSantis, blocking AP African-American studies is part of a cheap, cynical, and dangerous political ploy to drive division and chaos into public education debates," Pringle wrote.
"He seeks to distract communities from his real agenda, which is to first whitewash and then dumb down public education as an excuse to privatize it," she added. "His ultimate goal? The destruction of public education, the very foundation of our democracy."
News
SUPPORT OUR WORK.
We are independent, non-profit, advertising-free and 100%
reader supported.