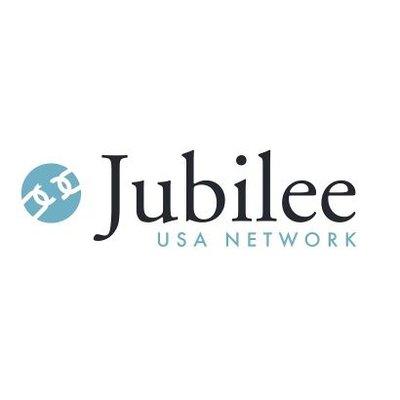 For Immediate Release
October, 18 2019, 12:00am EDT
Contact:
Kate Zeller, Campaigns Director
IMF Fears Financial Crisis
Argentina, Ecuador and Somalia Debated Behind Closed Doors
WASHINGTON
The International Monetary Fund raises fresh global financial crisis fears as Presidents, Finance Ministers, development groups and business leaders gather for the Annual IMF and World Bank Meetings.
"We are seeing strong warnings of a global financial crisis," shared United Nations finance expert and Jubilee USA Director, Eric LeCompte. Since 2010, LeCompte monitored IMF reports and meetings. "The Fund recommends more transparency around risky investments and corporate and country debts. But these recommendations might be too little and too late."
On Tuesday, the IMF downgraded global economic forecasts, calling the future of the economy, "precarious" and "uncertain," with the release of the 2019 World Economic Outlook Report. On Wednesday, the IMF Global Financial Stability Report issued concerns over high debts and risky investing. The reports raised fears over trade tensions, revenue loss and that developing countries are borrowing too much.
Behind closed doors, IMF leadership debates the failed economic plans of Argentina and Ecuador.

"The IMF got Argentina's debt sustainability wrong and they failed to prevent most of their financing being lost to capital flight," said LeCompte. "In Ecuador there seems to be a disconnect between IMF leadership preaching corporate transparency and IMF technicians advancing austerity and corporate tax cuts."
Beyond the debates, consensus seems to be growing for Somalia debt relief.
"We are optimistic about debt relief for Somalia which is one of world's poorest countries," stated LeCompte who is moderating a High-Level Somalia Annual Meeting Panel. "There seems to be strong support among all stakeholders to alleviate poverty and build a brighter future for Somalia." Read about the World Economic Outlook Report Read about the IMF Global Financial Stability Report Read about the Somalia NGO Consortium and Jubilee USA's Friday High-Level IMF/World Bank event with His Excellency Dr. Abdirahman D. Beileh, Minister of Finance for Somalia, on resolving Somalia's debt and economic crisis here
Jubilee USA Network is an interfaith, non-profit alliance of religious, development and advocacy organizations. We are 75 U.S. institutions and more than 750 faith groups working across the United States and around the globe. We address the structural causes of poverty and inequality in our communities and countries around the world.
(202) 783-3566
LATEST NEWS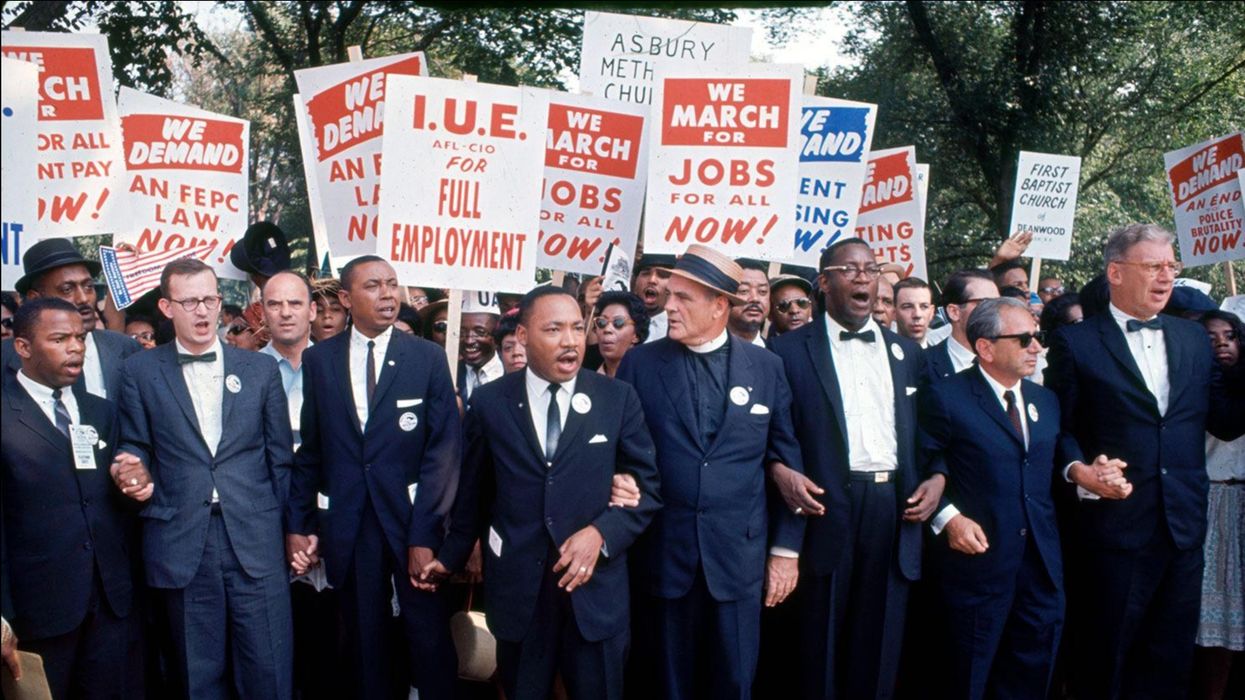 "A federal program of subsidized employment would empower workers, strengthen communities, and move us toward a more equitable economy for everyone."
In an effort to "create an economy of full employment for all regardless of race, gender, or religion," 10 leading U.S. economic advocacy groups on Monday launched a new campaign calling for a federally subsidized jobs program targeting communities plagued by high unemployment.
The Full Employment for All campaign is timed to coincide with the Martin Luther King Jr. Day holiday and the 60th anniversary year of King's "I Have a Dream Speech."
Just as King's indictments of U.S. capitalism and militarism are often overlooked, omitted, or overshadowed by his civil rights work, the full name and purpose of the August 1963 demonstration—the March on Washington for Jobs and Freedom—have been eclipsed by the iconic speech he delivered there. A year before his April 1968 assassination—which happened while he was supporting striking Black Memphis sanitation workers—King wrote that "we must create full employment or we must create incomes."
In 1963, the national unemployment rate was about 5% for white Americans but nearly 11% for Blacks. That disparity has remained remarkably consistent to this day, and shows that communities of color face high unemployment even during periods of low overall joblessness. These people are the focus of Full Employment for All.
\u201cOn MLK Day, let\u2019s remember that Martin Luther King\u2019s dream included full employment for all. The struggle continues: https://t.co/4AJqoPST1w #MLKDay2023 @ceprdc https://t.co/4IDI48OLht\u201d

— Algernon Austin @aaustin@mastodon.world (@Algernon Austin @aaustin@mastodon.world) 1673874806
The Center for Economic and Policy Research (CEPR), which is spearheading the new campaign, asserted:
Everyone who wants to work should be able to find a job, but this is not the case today. Although the official statistics indicate that we are in a period of historically low unemployment, there are still millions of people who are willing to work but are not able to find a job. Recent data from the Bureau of Labor Statistics suggests that there are about 15 million people who are unable to find work. This joblessness is not uniformly distributed across the country but [is] concentrated in the most disadvantaged communities. A targeted federal program for subsidized employment could create jobs and economic growth in these communities that have been left behind.
"Like in 1963, national employment numbers are relatively high, but those aggregate numbers can be deceiving," Algernon Austin, CEPR's director of race and economic justice, said in a statement Monday. "Black unemployment remains roughly double that of white workers nationwide, and regional unemployment rates for white workers in Appalachia, Latinos in the southwest, and among Native Americans remain persistently high."

"Only a federally funded and long-lasting subsidized employment program can adequately solve these disparities," Austin added. "We have a historic opportunity to reach Dr. King's goal of full employment, and on this anniversary year we expect this dream to become a reality."
"Decades of evidence show us that subsidized jobs work: they help pull people back into the labor market and increase economic security, especially for people facing systemic barriers to employment, such as Black and Brown workers."
Federally subsidized employment programs have a track record of success from the Works Progress Administration and other New Deal initiatives meant to combat the Great Depression to the American Recovery and Reinvestment Act of 2009, enacted during the last major recession.
"Decades of evidence show us that subsidized jobs work: they help pull people back into the labor market and increase economic security, especially for people facing systemic barriers to employment, such as Black and Brown workers," said Kali Grant and Natalia Cooper of the Georgetown Center on Poverty & Inequality, one of the 10 Full Employment for All participants. "A federal program of subsidized employment would empower workers, strengthen communities, and move us toward a more equitable economy for everyone."
News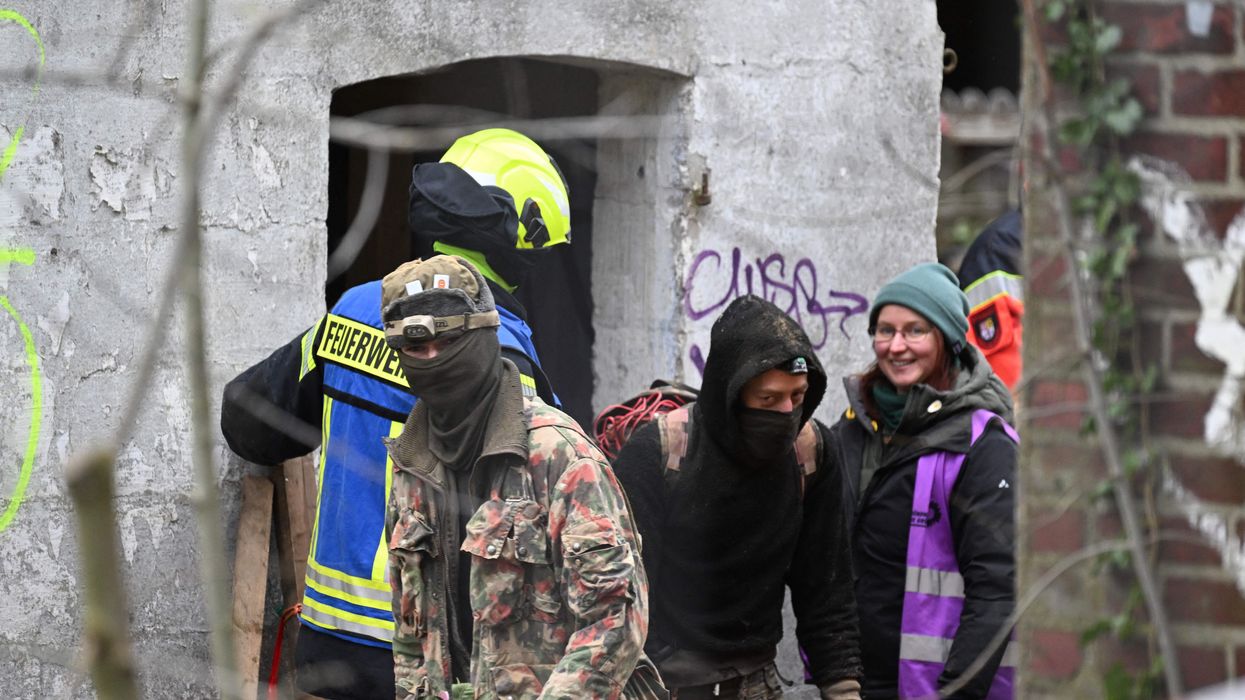 "The most affected people are clear, the science is clear, we need to keep the carbon in the ground," said Greta Thunberg at the protest.
The way was cleared for the complete demolition of the German village of Lützerath and the expansion of a coal mine on Monday after the last two anti-coal campaigners taking part in a dayslong standoff with authorities left the protest site.
The two activists—identified in media reports by their nicknames, "Pinky" and "Brain"—spent several days in a tunnel they'd dug themselves as thousands of people rallied in the rain over the weekend and hundreds occupied the village, which has been depopulated over the last decade following a constitutional court ruling in favor of expanding a nearby coal mine owned by energy firm RWE.
As Pinky and Brain left the 13-foot deep tunnel, which police in recent days have warned could collapse on them contrary to assessments by experts, other campaigners chained themselves to a digger and suspended themselves from a bridge to block access to Lützerath, but those demonstrations were also halted after several hours.
Protesters and their supporters have condemned the actions of law enforcement authorities in the past week as police have violently removed people from the site, including an encampment where about 100 campaigners have lived for more than two years to protest the expansion of RWE's Garzweiler coal mine.
The vast majority of protesters were peaceful during the occupation. German Interior Minister Nancy Fraeser said Monday that claims of police violence would be investigated while also threatening demonstrators with prosecution if they were found to have attacked officers.
"If the allegations are confirmed then there must be consequences," said Fraeser.
Fridays for Future leader Greta Thunberg joined the demonstrators last week, condemning the government deal with RWE that allowed the destruction of Lützerath as "shameful" before she was also forcibly removed from the site on Sunday.
"Germany is really embarrassing itself right now," Thunberg said Saturday of the plan to move forward with the demolition of the village, as thousands of people joined the demonstration. "I think it's absolutely absurd that this is happening the year 2023. The most affected people are clear, the science is clear, we need to keep the carbon in the ground."
"When governments and corporations are acting like this, are actively destroying the environment, putting countless of people at risk, the people step up," she added.
\u201c"Germany is really embarrassing itself right now."\n\n@GretaThunberg has joined climate activists in Germany who are resisting the demolition of the Luetzerath village for a coal mine expansion.\u201d

— DW News (@DW News) 1673690687
Campaigners have warned that the expansion of the Garzweiler coal mine will make it impossible for Germany to meet its obligation to reduce carbon emissions and have condemned the government, including the Green Party, for its agreement with RWE. Under the deal, the deadline for coal extraction in Germany was set at 2030.
RWE's mine currently produces 25 million tonnes of lignite, also known as brown coal, per year.
Extinction Rebellion demonstrators in the Netherlands said last week that the protest in the village "is not so much about preserving Lützerath itself."
"It symbolizes resistance to everything that has to make way for fossil energy while humanity is already on the edge of the abyss due to CO2 emissions," said the group.

News
The letter, spearheaded by a group of climate leaders including Vanessa Nakate and Greta Thunberg, demands that oil giants stop sabotaging the "clean energy transition we all so urgently need."
A group of climate leaders from across the globe issued a "cease and desist notice" on Monday directed at fossil fuel CEOs attending this week's World Economic Forum, which environmentalists warn will likely be used by oil and gas interests as another PR opportunity for their planet-wrecking business.

The open letter—penned by Vanessa Nakate of Uganda, Greta Thunberg of Sweden, Helena Gualinga of Ecuador, and Luisa Neubauer of Germany—demands that fossil fuel companies "immediately stop opening any new oil, gas, or coal extraction sites, and stop blocking the clean energy transition we all so urgently need."
At present, the fossil fuel industry is doing the opposite, ramping up oil and gas extraction plans even as scientists call for a rapid phase-out to prevent more catastrophic warming.

The letter, which has been signed by more than 693,000 people as of this writing, continues:
We know that Big Oil:

KNEW for decades that fossil fuels cause catastrophic climate change.
MISLED the public about climate science and risks.
DECEIVED politicians with disinformation sowing doubt and causing delay.

You must end these activities as they are in direct violation of our human right to a clean, healthy, and sustainable environment, your duties of care, as well as the rights of Indigenous people.
"If you fail to act immediately, be advised that citizens around the world will consider taking any and all legal action to hold you accountable. And we will keep protesting in the streets in huge numbers," concludes the letter.
\u201cI (and many others!) just signed this "cease and desist" letter to fossil fuel CEOs from @GretaThunberg, @vanessa_vash, @SumakHelena & @Luisamneubauer. It demands an end to the fossil fuel projects that are destroying our \ud83c\udf0e. Join us! @Davos @wef #wef23 https://t.co/z0T1nAZ3Lu\u201d

— Fanny Petitbon (@Fanny Petitbon) 1673861100
Chevron CEO Mike Wirth and BP chief executive Bernard Looney will be among the Wall Street executives and other corporate elites gathered in Davos, Switzerland for this week's forum, an overview of which acknowledges that the climate crisis is "spiraling out of control"—though it doesn't specify that the oil and gas industry is primarily responsible.
The presence of fossil fuel giants in Davos spurred local protests over the weekend, with demonstrators accusing the industry of "hijacking the climate debate."

Speaking to journalists last week, Nakate said that "it's not hard to be cynical about the prospects for climate justice after spending a week there."
"Oil and gas CEOs are invited into the forum to greenwash their businesses," she said.
News
SUPPORT OUR WORK.
We are independent, non-profit, advertising-free and 100%
reader supported.