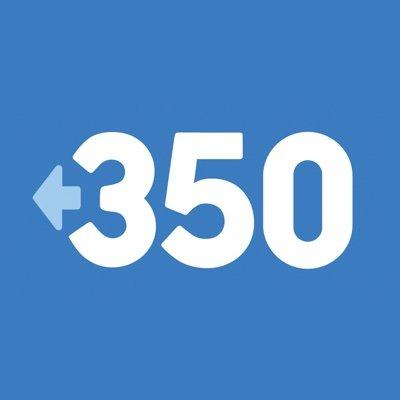 350.org and Greenpeace USA Formally Reject Over-Reaching Science Committee Subpoena
Amidst hottest month in recorded history, groups vow to hold Exxon accountable for ongoing deception
WASHINGTON
Today, 350.org and Greenpeace USA formally objected to a vague and over-reaching subpoena put forward by House Committee on Science, Space and Technology Chairman Lamar Smith (R-TX). The subpoena is just the latest attempt by Exxon's Congressional allies to chill the work of climate justice organizations to hold Exxon and the fossil fuel industry accountable for their decades of climate deception.
Despite all parties repeatedly offering to engage in further dialogue, Rep. Smith quickly issued a total of 10 subpoenas to groups including 350.org, Greenpeace USA, and other nongovernmental organizations, as well as to the attorneys general of New York and Massachusetts around their investigations to determine if Exxon committed fraud.
Both the New York and Massachusetts attorneys general rejected the Committee's subpoenas. Massachusetts Senator Elizabeth Warren defended Attorney General Maura Healey's investigation, describing Rep. Smith's actions as "an outrageous abuse of Congressional subpoena power."
Rep. Smith has issued more subpoenas in his less than three years as Chairman than the Committee has in its entire 54 years of existence. Last fall, Rep. Smith baselessly attacked NOAA around a report that disproved the notion that global warming has slowed in the last decade, carrying out an obscene use of his subpoenas, his "favorite climate change denial tool."
Rep. Smith's acceptance of large donations from Big Oil and Gas adds a layer of concern to his history of baseless attacks against climate science. Since 1998, Rep. Smith has received a total of $675,597 from the fossil fuel industry, $19,500 which came directly from ExxonMobil. Since 2006, the Congressman has also received $52,000 from Koch Industries.
A recent report from the Center for International Environmental Law (CIEL) confirmed that not only did the tobacco and oil industries share a playbook on denial, but also that this playbook actually originated not with Big Tobacco but with Big Oil itself.
Last fall, investigative reports revealed Exxon's own scientists warned the company's executives about the dangers of fossil fuels, yet the corporation continued to pour resources into sowing doubt and blocking climate action. Exxon's 2015 "Corporate Citizenship Report" showed that the company is still helping to fund an extensive web climate denial groups.
QUOTES:
May Boeve, 350.org Executive Director said:
"Representative Smith seems more interested in violating our rights to free speech than he is in investigating Exxon's potential fraud. And no wonder: he's taken more than $675,000 from the oil and gas industry over his career. We've offered time again to meet with the Committee to discuss our concerns, but they're only interested in seizing our internal documents and emails. We've got nothing to hide, but this McCarthy-like overreach sets a dangerous precedent.
During the hottest year on record, Congress should be going after the polluters, not the people. We're going to keep fighting this subpoena and keep ramping up our campaign to hold Exxon and their friends accountable for their decades long campaign to mislead the public about the threat of climate change."
Annie Leonard, Greenpeace USA Executive Director said:
"Representative Smith's requests to Attorneys General and non-profit organizations are as meritless as his position on climate change. The American people know this Congressional subpoena is Rep. Smith's signature move to turn attention away from the real issue at stake, which is the investigations into Exxon's climate denial. If Rep. Smith or his Republican colleagues on the House Committee on Science, Space and Technology were really acting on behalf of the people and not the fossil fuel industry, they would have joined the call for the Department of Justice to investigate. Who do you really work for Rep. Smith, the American people or greedy corporations?"
350 is building a future that's just, prosperous, equitable and safe from the effects of the climate crisis. We're an international movement of ordinary people working to end the age of fossil fuels and build a world of community-led renewable energy for all.
LATEST NEWS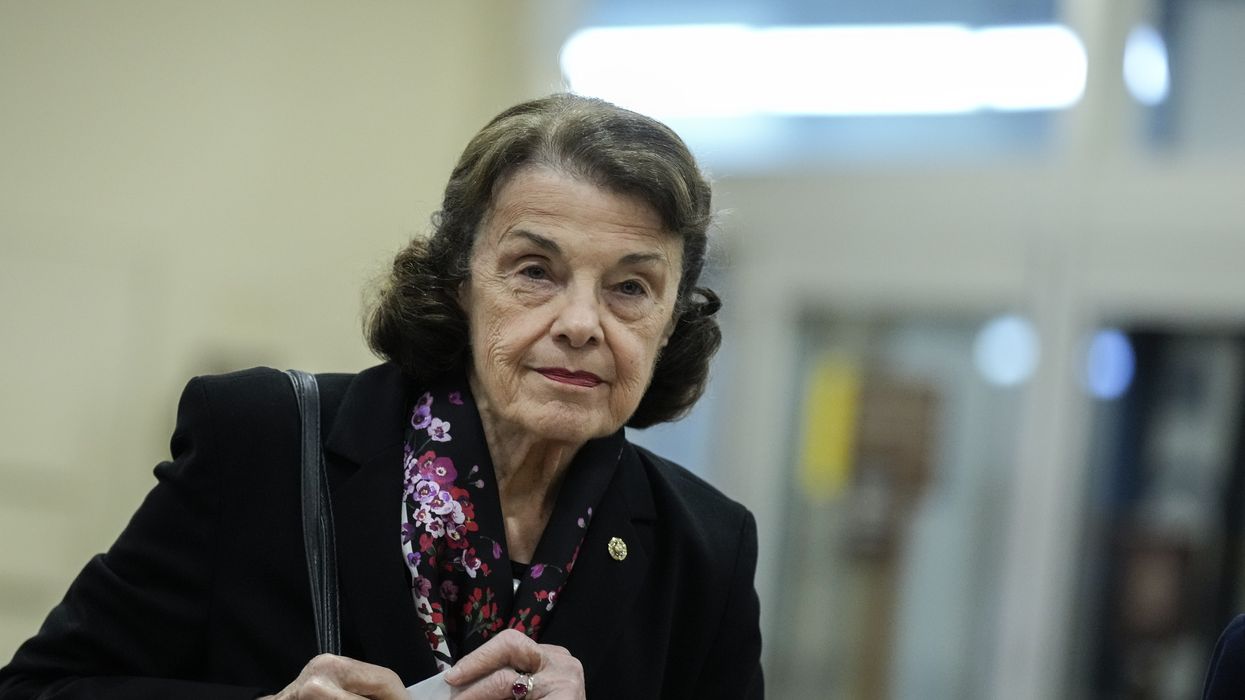 California's longest-serving senator suffered a string of health crises in recent months, sparking concerns about her fitness for office and calls for her resignation.

This is a breaking news story... Check back for updates...

Democratic U.S. Sen. Dianne Feinstein, California's longest-serving senator, has died at 90 years old, news outlets reported on Friday.
News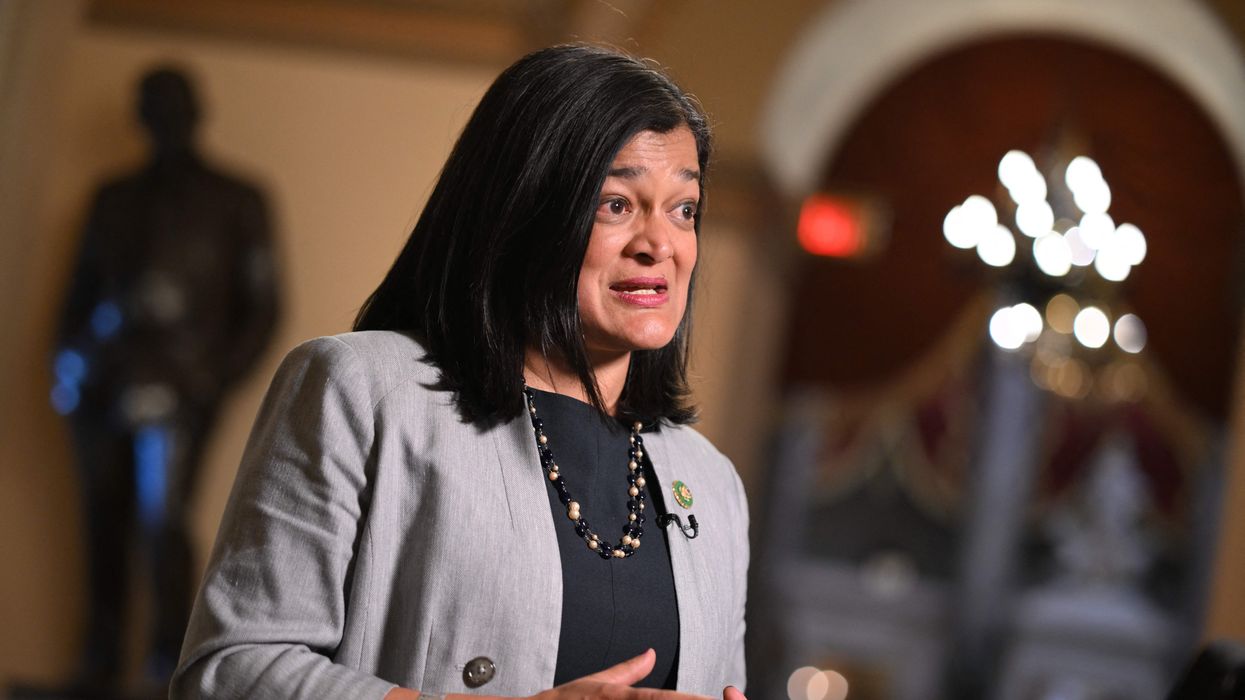 "House Republicans cannot move their extreme, cruel, unworkable anti-immigrant agenda through the regular legislative process, so they're trying to make an end-run around Congress and hold the American people hostage to force it into law."
The Democratic chairs of leading congressional caucuses said late Thursday that they oppose any last-minute effort to cram immigration policy changes into government funding legislation as House and Senate Republicans consider doing just that, with a shutdown less than 48 hours away.
"It is not appropriate to establish new immigration and border policy in a bill to keep the government funded," the chairs of the Congressional Progressive Caucus, Congressional Hispanic Caucus, Congressional Asian Pacific American Caucus, and Congressional Black Caucus said in a joint statement.
"House Republicans cannot move their extreme, cruel, unworkable anti-immigrant agenda through the regular legislative process, so they're trying to make an end-run around Congress and hold the American people hostage to force it into law," they continued. "Even Minority Leader Senator McConnell has said, 'Shutting down the government isn't an effective way to make a point.' We couldn't agree more."
The Democrats' statement came in the wake of news that members of the House and Senate—with the reported backing of some Democrats in the upper chamber—are discussing the possible addition of immigration and border measures to a short-term government funding bill in a bid to win the votes of intransigent House Republicans.
Earlier this week, as the chaos-ridden House failed to make progress, the Senate advanced a legislative vehicle for a continuing resolution that would keep the government through November 17—an attempt to buy time for both chambers to approve full-year funding measures.

Citing two unnamed Republican aides, The Washington Postreported that "by Thursday evening, Senate Republicans were considering an amendment to the continuing resolution that would include $6 billion in funding for border security but no new immigration policy."
According to the Post, Sens. Chris Murphy (D-Conn.), James Lankford (R-Okla.), Susan Collins (R-Maine), Thom Tillis (R-N.C.), and Kyrsten Sinema (I-Ariz.) "appeared to be involved in the talks."
On Friday, House Speaker Kevin McCarthy (R-Calif.)—who is facing a potential removal plot by far-right House Republicans—is expected to put on the floor a Republican stopgap funding measure that includes major federal spending cuts and border policies.
The Wall Street Journalreported late Thursday that the GOP package includes changes that "House lawmakers passed earlier this year in a broader bill that orders construction to resume on the Trump administration's border wall." That bill was dead on arrival in the Senate.
"The border measures, which have broad backing in the conference, would also make it harder for people to remain in the U.S. under the protection of asylum rules," the Journal noted.
House Republicans' latest effort to move ahead with a short-term funding package will come after they passed several appropriations bills Thursday night, including measures to fund the Pentagon and State Department.
But the House voted down the GOP-authored agriculture appropriations bill, which included steep cuts to food aid for low-income families and a rollback of abortion pill access.
Rep. Rosa DeLauro (D-Conn.), the top Democrat on the House Appropriations Committee, said in a statement that lawmakers "should have spent this week working together to prevent the government from shutting down."
"Instead, we spent it watching House Republicans in chaos, loading up their 2024 funding bills with deeper cuts and dangerous policies that harm the economy and raise the cost of living for American families," said DeLauro. "Another day of Republican dysfunction, two days until they shut the government down."
News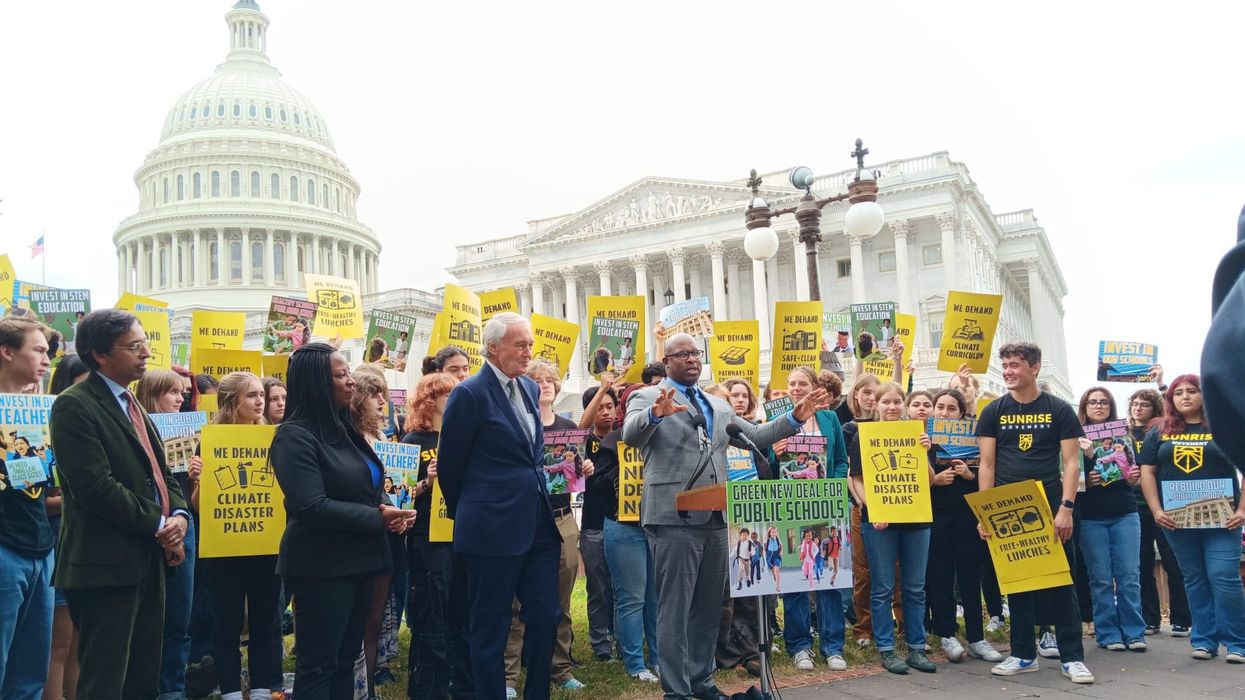 "Let's build a green future where every student can learn and thrive," said Sen. Ed Markey while introducing the proposed legislation.
Climate and education advocates on Thursday cheered the introduction in the U.S. Congress by Sen. Ed Markey and Rep. Jamaal Bowman of the Green New Deal for Public Schools Act, which the lawmakers said would invest $1.6 trillion to transform the nation's education system while "creating 1.3 million jobs and eliminating 78 million metric tons of carbon emissions over 10 years."
A statement promoting the proposed legislation says it would "fund green upgrades that remove all health harms and carbon pollution fromevery public school in the nation while taking on environmental and racial inequities."
"It will unleash the potential of safe and inspiring public education for 50 million K-12 students in every neighborhood across the country," the statement added. "And, it willadd essential staff to vulnerable schools, create 1.3 million good-paying jobs annually, and reduce carbon emissions by 78 millionmetric tons each year—that's the same as taking 17 million gas-powered cars off the road!"
The measure is currently co-sponsored by 74 House lawmakers and is endorsed by advocacy groups including the Sunrise Movement; American Federation of Teachers; Gen Z for Change; Working Families Party; Sierra Club; Institute for Policy Studies; GreenLatinos; March for Our Lives; Progressive Democrats of America; and the American Federation of State, County, and Municipal Employees.
"The United States of America should have the best public education system in the world—our students, parents, teachers, staff, and administrators are doing their part, but Congress is failing them at every turn," Markey (D-Mass.) said in a statement. "School buildings are falling apart, educators and staff are creating makeshift air conditioners from window units, aging infrastructure is making our kids and our planet sick—it's a disgrace."

"The Green New Deal for Public Schools Act delivers climate justice, health justice, social justice, economic justice, and racial justice so that students—no matter their zip code—can learn in a safe and healthy environment, and one that is contributing to a healthier planet for the next generation," Markey added. "It is long past due for the United States to invest in schools what schools invest in us."
Bowman (D-N.Y.)—the founder and former principal of the Cornerstone Academy for Social Action, a public middle school in the Bronx—said that "it's time to revolutionize our public schools."
"As we face the devastating impacts of the climate crisis and confront the harms of underinvestment in redlined communities and inequities in our education system, we must center our kids and their futures," he asserted. "Education can change the world."
Bowman continued:

Schools should be the centers of our communities, places of joy and self-discovery where students feel safe to grow, thrive, and explore their passions and curiosity. Right now, they're crumbling, leaving our students, educators, and communities behind. We must take advantage of this moment by putting them first and facing the climate crisis head-on with bold investments in our schools focused on environmental, educational, economic, and racial equity.
"It's time for us to provide our kids with the resources they need to unlock their brilliance and have a livable planet by passing the Green New Deal for Public Schools Act and making urgent and necessary investments to revitalize our public education system," Bowman added.
The proposed legislation comes three days after students at more than 50 high schools across the U.S.—led by the Sunrise Movement—launched the Green New Deals for Schools campaign. The campaign is demanding that education officials provide school buildings powered by renewable energy; free, healthy, local, and sustainable meals; support for finding well-paying, unionized green careers; plans for extreme weather events; and instruction about the climate crisis.
News
Independent, nonprofit journalism needs your help.
Please Pitch In
Today!