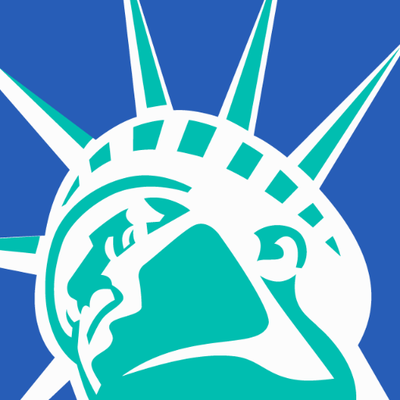 For Immediate Release
Contact:
Phone: (202) 588-1000
WikiLeaks Publication of Complete, Final TPP Intellectual Property Text Confirms Pact Would Raise Costs, Put Medicines Out of Reach
 Final Deal Rolls Back Bush-Era "May 2007" Access to Medicine Protections
WASHINGTON
WikiLeaks' publication today of the final Trans-Pacific Partnership (TPP) Intellectual Property chapter text verifies that the pact would harm public health by blocking patient access to lifesaving medicines, Public Citizen said today. The latest leak of a secret TPP text reveals how the TPP would roll back the "May 10 Agreement" reforms brokered in 2007 between Democratic congressional leaders and the George W. Bush administration. It also reveals the contentious "death sentence" clause on biologics, or biotech drugs, which roiled TPP talks in Maui and Atlanta.
"If the TPP is ratified, people in Pacific Rim countries would have to live by the rules in this leaked text," said Peter Maybarduk, director of Public Citizen's Global Access to Medicines program. "The new monopoly rights for big pharmaceutical firms would compromise access in TPP countries. The TPP would cost lives."
The leak comes the morning after a White House meeting with pharmaceutical executives who are dissatisfied that the deal did not provide them even greater monopoly rights.
"The monopolist pharmaceutical industry has won a lot with the TPP, at the expense of people's health," said Burcu Kilic, policy director for Public Citizen's Global Access to Medicines program. "They should stop crying crocodile tears."
WikiLeaks published the complete TPP Intellectual Property Chapter, dated Monday, October 5, 2015 - the date that the 12 Pacific Rim nations announced a final TPP deal. The leaked text does not contain negotiating country brackets, indicating rules are no longer subject to debate, but rather are the final version subject only to a legal "scrub."
"These final TPP rules would lengthen, strengthen and broaden special patent and data protections, which pharmaceutical companies use to delay generic competition and keep drug prices high," said Maybarduk.
The text shows that TPP rules do not even conform to the Bush-era May 10 access to medicines standards that many congressional Democrats had insisted be further improved. In contravention of the May 10 standard, TPP imposes patent term extensions and additional and longer marketing exclusivities, as shown in Public Citizen's analysis (PDF). Unlike the May 10 Agreement standard, the TPP would require developing countries to quickly transition to the same rules that apply to developed countries, which provide extreme monopoly rights for the pharmaceutical industry and limit access to affordable medicines.
"From very early on in the TPP negotiations, and to the ire of health advocates, it became apparent that the Office of the U.S. Trade Representative (USTR) was abandoning the May 10 Agreement template," said Maybarduk. "With today's publication of the final version of the TPP IP chapter by WikiLeaks, for the first time the public can see precisely which rules negotiators agreed to and, importantly, how far beyond the May 10 Agreement the provisions extend pharmaceutical intellectual property obligations in developing countries."
Pharmaceutical intellectual property and access to medicines have been especially contentious issues in the TPP talks, contributing to years of delay in the Obama administration's timeline for completing a TPP deal. While various new monopoly rights for drug firms were agreed to by participating nations, confrontations over a special exclusivity rule for biologics - medical products derived from living organisms, including many new and forthcoming cancer treatments - contributed to the meltdown of the August ministerial in Hawaii and the double-overtime near-failure in Atlanta.
Biologics exclusivity is separate from and independent of patent protection, though the protections may overlap. The USTR initially supported a twelve- and then an eight-year minimum monopoly period, while a majority bloc of negotiating countries would not consider more than five years' exclusivity. (Five countries provide no special biologics exclusivity rule at all in their laws.) A Public Citizen analysis of the biologics provisions is available here (PDF).
The final document imposes a minimum mandatory five-year period. It also subjects the issue to future discussions of a "TPP Commission" and efforts "to deliver a comparable effective period." This reflects a USTR effort to impose eight-year monopolies over countries' refusal.
"That purposefully ambiguous language is meant to provide USTR a means to harass countries in the future, and keep pushing for longer monopolies and industry profits at the expense of people's health," said Kilic.
The USTR has indicated its solution to medicine access would include transition periods for developing countries. Yet the leaked text shows that transition periods would last only three to ten years and apply to only a few of the rules under discussion. A Public Citizen analysis of the transition periods in the leaked text is available here (PDF).
"Forcing expansive pharmaceutical monopoly rules on countries that can scarcely afford high drug prices has not always been U.S. trade policy, and in the past U.S. policymakers have recognized that the needs of developing countries should not always be subordinate to U.S. pharmaceutical industry profits," said Maybarduk. "Some rare public servants from TPP countries fought back and stood for health in this negotiation. Their efforts saved lives," said Maybarduk. "Yet in the end, the TPP will still trade away our health."
Public Citizen is a nonprofit consumer advocacy organization that champions the public interest in the halls of power. We defend democracy, resist corporate power and work to ensure that government works for the people - not for big corporations. Founded in 1971, we now have 500,000 members and supporters throughout the country.
(202) 588-1000
LATEST NEWS
"It will take passage of the John R. Lewis Voting Rights Advancement Act to curb this new generation of assaults on the freedom to vote," said one campaigner.
Although it is nearly certain to go nowhere in a Republican-dominated U.S. House of Representatives, pro-democracy groups nationwide celebrated on Tuesday as Congresswoman Terri Sewell reintroduced the John R. Lewis Voting Rights Advancement Act.
"Generations of Americans—many in my hometown of Selma, Alabama—marched, fought, and even died for the equal right of all Americans to vote," Sewell (D-Ala.) said in a statement. "But today, their legacy and our very democracy are under attack as MAGA extremists target voters with new laws to restrict voting access."
"The fight for voting rights has never been more urgent," she argued, explaining that the legislation—named for the late Democratic Georgia congressman and civil rights leader—aims to restore and modernize the full protections of the Voting Rights Act of 1965 (VRA), which was gutted by the U.S. Supreme Court a decade ago in Shelby County v. Holder.
The bill is backed by every House Democrat but faces tough odds in both chambers. Early last year, Democratic right-wing Sen. Joe Manchin (W.Va.) and Sen. Kyrsten Sinema (Ariz.), who switched from Democrat to Independent in December, worked with Republicans to block a megabill that included the Freedom to Vote Act and the John Lewis legislation.
Still, U.S. advocacy groups on Tuesday applauded the lawmakers' renewed push for federal voting rights reforms—as they did in July, when Democratic leaders reintroduced the Freedom to Vote Act.
"The John Lewis Voting Rights Advancement Act is key in preserving democracy, full stop," declared Public Citizen executive vice president Lisa Gilbert. "A decade after the Supreme Court gutted 'preclearance' protection in the Voting Rights Act, more than half of U.S. states have passed over 90 laws that make it harder to vote for communities of color, in particular."
"Without this legislation, we risk further entrenching anti-democratic, partisan forces that want to choose their own voters," Gilbert warned.
According to the Declaration for American Democracy coalition:

In the last decade since the Shelby County v. Holder Supreme Court decision gutted key enforcement mechanisms in the Voting Rights Act, at least 29 states have passed 94 laws making it harder to vote, with at least 11 states enacting 13 restrictive voting laws in 2023 alone.

Attacks on our freedom to vote disproportionately impact Black, Latino, Asian, Native, and other voters of color. Since Shelby v. Holder, the racial turnout gap has grown significantly in 5 of the 6 states previously covered by the preclearance sections of the Voting Rights Act.
Sylvia Albert, Common Cause's director of voting and elections, stressed that "this ongoing effort to suppress the vote harkens back to the shameful Jim Crow era. At that time, it took the passage of the Voting Rights Act of 1965 and rigorous enforcement by the U.S. Department of Justice to curb the wholesale abuses and attacks on the freedom to vote."
"Today it will take passage of the John R. Lewis Voting Rights Advancement Act to curb this new generation of assaults on the freedom to vote and to strengthen the ability of the Department of Justice to protect that sacred freedom with the tools it used for decades," she asserted, specifically calling out Republican-controlled state legislatures that have tried "to silence Black and Brown voters after they showed up to vote in record numbers during the 2020 election."
Noting that the VRA "has a long history of bipartisan support," Leslie Proll of the Leadership Conference on Civil and Human Rights said: "We applaud our elected officials who have responded to the call of the majority of people in this country who support new legislation to protect the vote. We need federal action now."
Michael Waldman, president and CEO of the Brennan Center for Justice at New York University School of Law, also highlighted previous bipartisan support for the VRA, pointing out that "the last time the Voting Rights Act was reauthorized, in 2006, it gained 98 votes in the Senate." He called on Congress to swiftly pass the "urgently needed" John Lewis bill and the Freedom to Vote Act.
Organizations focused on key issues like abortion rights and the climate emergency also demanded action on the proposal.
"This legislation is long overdue," said a 15-member coalition that included Clean Water Action, Climate Hawks Vote, the Climate Reality Project, Earthjustice, EDF Action, Environmental Law & Policy Center, Greenpeace USA, Interfaith Power & Light, League of Conservation Voters, the National Wildlife Federation, NextGen America, Sierra Club, Union of Concerned Scientists, WE ACT for Environmental Justice, and Zero Hour.
"We cannot effectively tackle the critical issues our nation faces—like combating the climate crisis, advancing environmental justice, and protecting our air, lands, waters, biodiversity, wildlife, and oceans—without fixing the broken system that caters to corporate polluters and disenfranchises too many voters," the coalition argued.
Meanwhile, NARAL Pro-Choice America said on social media that "voting rights and reproductive freedom are deeply intertwined."
"Anti-abortion extremists attack voting rights knowing that it is critical to electing repro champions," the organization added. "Congress MUST pass the John Lewis Voting Rights Act."
News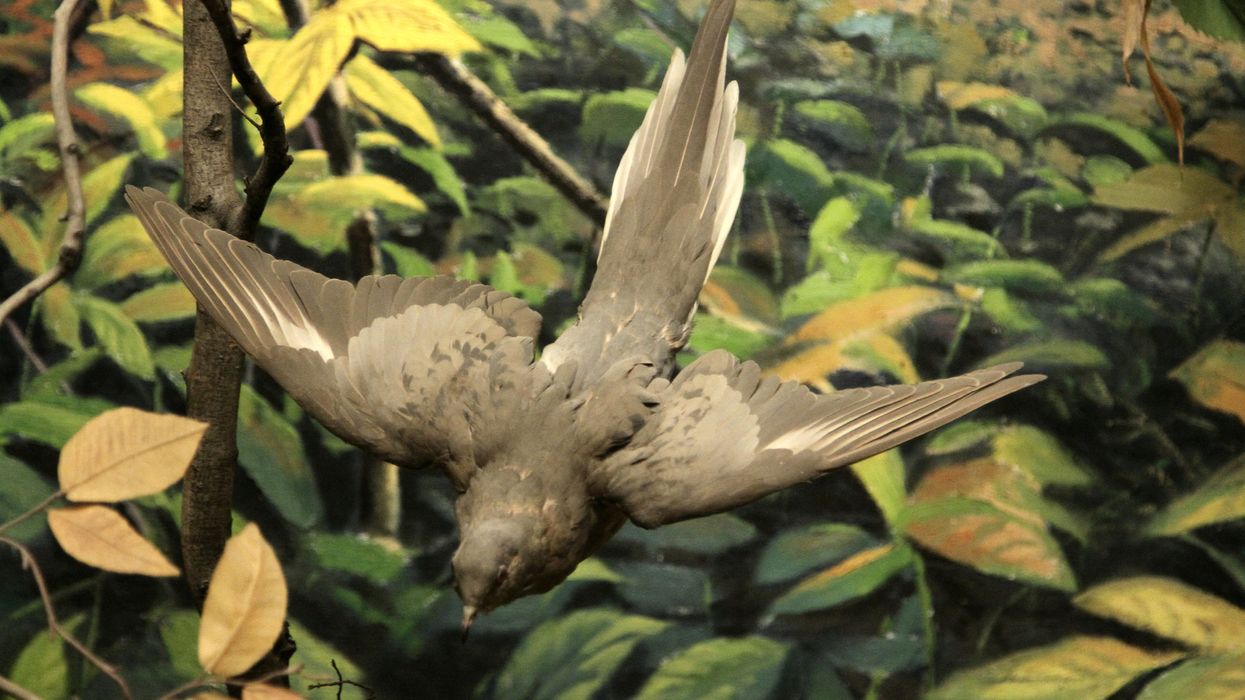 "What we're losing are our only known living companions in the entire universe," one study author said.

In what researchers call a "biological annihilation," human activities are driving entire groupings of vertebrate species to extinction at a rate 35 times what it would have been without human interference.

The study, published in the Proceedings of the National Academy of Sciences Monday, found that 73 genera—the next thickest branch from species on tree of life—had been lost since A.D. 1500. Without the mass exploitation of the natural world that took off around that date with European colonization, the number lost in the past 500 years would have been only two, and it would have taken 18,000 years to reach 73 extinctions.
"Such mutilation of the tree of life and the resulting loss of ecosystem services provided by biodiversity to humanity is a serious threat to the stability of civilization," study co-authors Paul Ehrlich of Stanford University and Gerardo Ceballos of the National Autonomous University of Mexico wrote in the abstract.
Or, as Ehrlich summarized it in all caps on social media, "New approach to extinction crisis, very bad news."
Previous attempts to grapple with the sixth mass extinction had focused on the number of species lost or at risk. But looking at genera can provide a clear view of the "magnitude and impact" of these losses, the study authors wrote.
Why? Because when one species dies, other species in the same genus can fill its niche in the ecosystem and preserve much of its genetic code, Ceballos toldStanford News. However, when a genus disappears, it leaves a larger gap in both the ecosystem and the genetic record—one that it can take evolution tens to millions of years to fill.
For example, when the passenger pigeon genus went extinct in 1914, the white-footed mouse lost its main food competitor. This combined with a decrease in large predators caused white-footed mouse populations to explode, which has been fatal for humans, because white-footed mice are the primary carriers of Lyme disease.
"We are alarmist because we are alarmed."
"By losing all these genera, we are losing the foundations of the planet to have life in general and human life in particular," Ceballos told The Guardian.
There's also an inherent sadness to the disappearance of so much unique life.
"What we're losing are our only known living companions in the entire universe," Ehrlich told Stanford News.
Ceballos and Eherlich expected genera extinction rates to be lower than species ones, but found in fact that they were about the same. The pair looked specifically at birds, mammals, reptiles, and amphibians. Beyond the 73 extinct genera, the planet also lost 10 families and two orders: the elephant bird and the New Zealand moa. Birds overall lost the most genera, with mammals coming in second.
What's more, if the climate emergency, the illegal wildlife trade, and habitat loss continue and all endangered genera go extinct by 2100, their extinction rate would jump to 354 times what it would have been without these human actions.
"People say that we are alarmist by saying that we expect a collapse," Ceballos told The Guardian. "We are alarmist because we are alarmed."
However, both authors emphasized that it was not too late to act.
"As dramatic as the results are, what is important to mention is that we still have time," Ceballos added. Though he noted that "the window of opportunity is closing rapidly."
News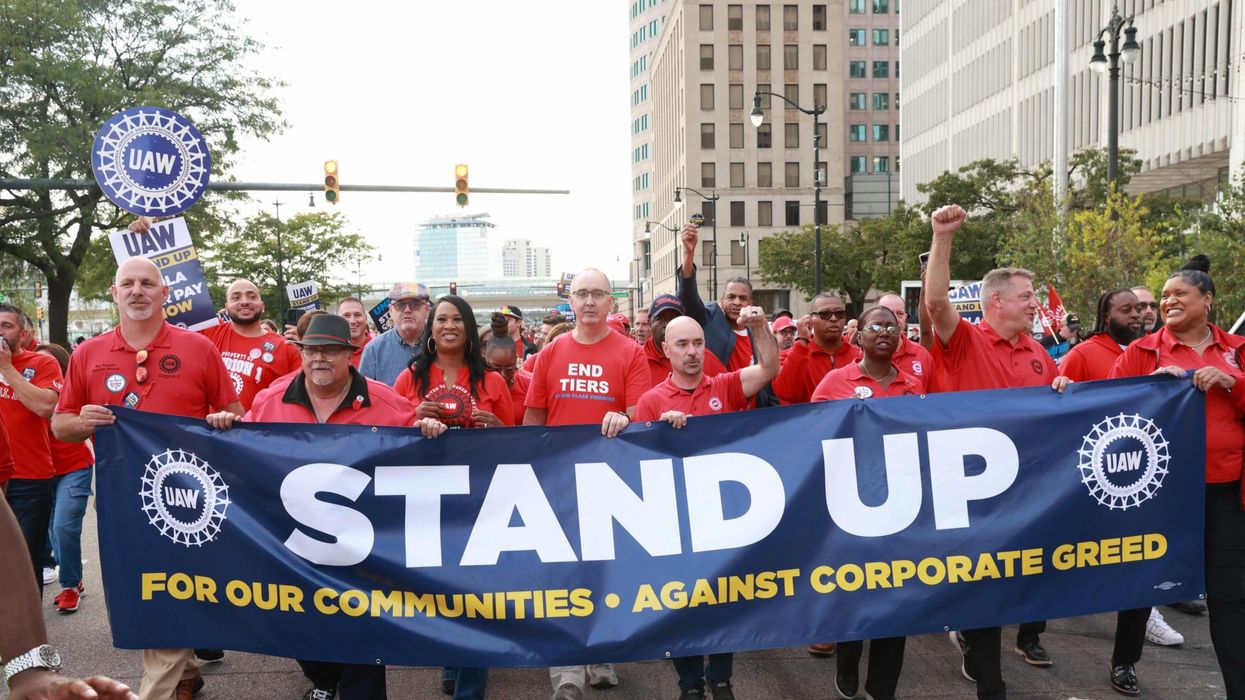 "The tax system is rigged to benefit multinational corporations over the workers who keep them running."
Despite reaping tens of billions of dollars in profits between them over the past five years, General Motors and Ford paid an average combined tax rate of just 1% on total pre-tax income, an analysis published Tuesday by economic justice advocates revealed—as the auto giants claimed they cannot afford striking workers' demands for better pay.
The Americans for Tax Fairness (ATF) analysis—which posits that "the tax system is rigged to benefit multinational corporations over the workers who keep them running"— notes that over the past five years, GM and Ford made a total of $34 billion and $8 billion respectively, but paid an effective federal tax rate of only 1.3% for GM and -0.2% for Ford.
"While some of those tax savings have found their way into rapidly rising compensation packages for the firms' top executives and board members, wages of rank-and-file workers have lagged," the report states. "Average executive pay at GM and Ford grew by 32% over the past five years, while median autoworker pay grew by just 8.8% over the same period, widening the executive-to-worker pay gap to 183-to-1."
"Over that same period, GM and Ford paid out a combined total of $14 billion in dividends (34 times more than they paid in taxes), spent $3.6 billion on stock buybacks (nine times more than they paid in taxes), and lavished $614 million on top company executives (50% more than they paid in taxes)," the publication continues.
The analysis comes five days into a "stand-up strike" by around 13,000 United Auto Workers (UAW) members at GM, Ford, and Stellantis plants. The workers are seeking better pay and benefits.
"General Motors and Ford are refusing to meet UAW's demands, claiming that what workers are asking for is unreasonable," the report states. "An Americans for Tax Fairness analysis of GM and Ford's most recent [Securities and Exchange Commission] filings finds that what is truly unreasonable is how the auto giants get away with paying practically nothing in federal taxes while further enriching their top executives with huge pay packages and their shareholders with dividend payments and stock buybacks."
ATF executive director David Kass argued that "Ford and GM have thrown their priorities into reverse."
"They're overcompensating their already wealthy executives, board members, and shareholders, while shortchanging the workers and nation that made their success possible," Kass continued. "They need to offer serious proposals for sharing the wealth with rank-and-file employees and start paying their fair share of taxes."
"They're overcompensating their already wealthy executives, board members, and shareholders, while shortchanging the workers and nation that made their success possible."
Kass additionally asserted that the National Labor Relations Board "must ensure these corporations treat their workers justly; and in its upcoming budget negotiations, Congress must ensure big corporations like Ford and GM are contributing what they should to America's fiscal health."
Corporate tax dodging is pervasive in most U.S. industries. According to a Government Accountability Office (GAO) analysis commissioned by Sen. Bernie Sanders (I-Vt.) and released in January, more than a third of large, profitable corporations in the United States paid no federal income tax in 2018, the year that the so-called Republican "tax scam" signed into law by then-President Donald Trump took effect.
The GAO report also found that "average effective tax rates—the percentage of income paid after tax breaks—among profitable large corporations fell from 16% in 2014 to 9% in 2018."

Other analyses of more recent data confirms the trend continues. A Center for American Progress study of 2021 investor filings for Fortune 100 companies revealed that 19 of the largest profitable corporations in America "are paying effective tax rates that are in the single digits—or paying nothing at all."
News
Independent, nonprofit journalism needs your help.
Please Pitch In
Today!