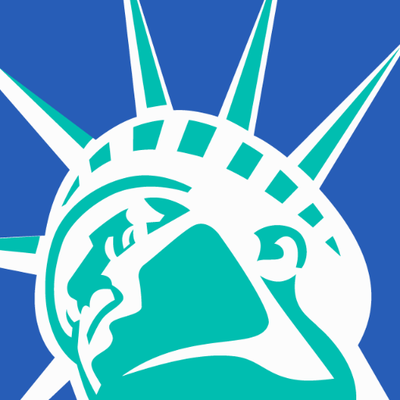 For Immediate Release
October, 05 2015, 09:45am EDT
If There Really Is a Final TPP Deal: Can It Pass Congress? When Does Congress Get to See a Final Text?
Statement of Lori Wallach, Director, Public Citizen's Global Trade Watch
WASHINGTON
If there really is a Trans-Pacific Partnership (TPP) deal, its fate in Congress is highly uncertain given the narrow margin by which trade authority passed this summer, the concessions made to get a deal, and growing congressional and public concerns about the TPP's threats to jobs, wages, safe food and affordable medicines and more. The intense national battle over trade authority was just a preview of the massive opposition the TPP will face given that Democratic and GOP members of Congress and the public soon will be able to see the specific TPP terms that threaten their interests.
With congressional opposition to TPP growing and the Obama administration basically up against elections cycles in various countries, this ministerial was extended repeatedly because this was the do or die time but it's unclear if there really is a deal or this is kabuki theatre intended to create a sense of inevitability so as to insulate the TPP from growing opposition.
Ten U.S. presidential candidates have pushed anti-TPP messages in their campaigning, stoking U.S. voters' ire about the pact. Democratic candidate Senator Bernie Sanders has repeatedly said that "The TPP must be defeated." GOP frontrunner Donald Trump also has repeatedly slammed the TPP, stating "It's a horrible deal for the United States and it should not pass." The Canadian national election outcome could also rock the TPP talks, as Conservative Prime Minister Harper's political opponents have taken critical views of his approach to TPP.
If there really is a deal, its fate in Congress is at best uncertain given that since the trade authority vote, the small bloc of Democrats who made the narrow margin of passage have made demands about TPP currency, drug patent and environmental terms that are likely not in the final deal, while the GOP members who switched to supporting Fast Track in the last weeks demand enforceable currency terms, stricter rules of origin for autos, auto parts and apparel, and better dairy access for U.S. producers.
The TPP's prospects will be even worse if the Administration announces a deal today but then does not actually have a final text to provide Congress. There is intense controversy in many TPP countries about the pacts' threats to jobs, affordable medicine, safe food and more.
Useful Resources
The Fast Track timeline for a U.S. congressional vote on the TPP: As this memo explains, under the Fast Track bill, various congressional notice and report filing requirements add up to about four and one half months between notice of a final deal and congressional votes being taken. Even if all of the timelines are fudged by the 90-day notice to Congress before signing, a TPP vote cannot occur in 2015.
Congressional Letters Raising Doubts on the TPP's Congressional Prospects: On Sept. 25, 160 House GOP and Democrats sent a letter to Obama demanding enforceable currency disciplines in the TPP. While building that level of support required months when a similar letter was sent in 2013, this letter was in circulation for only a week, starting when the TPP Atlanta ministerial was announced. Meanwhile, at the end of the summer, 19 pro-Fast Track Democrats sent a letter laying out necessary environmental terms for an acceptable deal, and 18 pro-Fast Track Democrats sent a letter about lack of enforcement in current and future trade agreements and demanding action against Peru for violations of environmental terms in its bilateral U.S. trade deal. Twelve Democrats who supported Fast Track and 12 GOP members were among the 160 representatives signing a letter decrying Malaysia's inclusion in the TPP and the upgrade of Malaysia's human trafficking status. During this week's negotiations, the top Republican and Democrat leaders on trade in the House and Senate sent a letter expressing frustration at the lack of coordination and consultation between USTR and Congress on the remaining issues of the negotiation, and 25 pro-Fast Track Republicans and Democrats from dairy districts sent a letter expressing their concern that a final deal would not meet their goal for improved dairy market access in Canada and Japan.
Polling: As this memo shows, recent polling reveals broad U.S. public opposition to more-of-the-same trade deals among Independents, Republicans and Democrats. While Americans support trade, they do not support an expansion of status quo trade policies, complicating the push for the TPP. Furthermore, recent Pew polls in many of the TPP nations show that, outside Vietnam, the deal does not have strong support.
Public Citizen is a nonprofit consumer advocacy organization that champions the public interest in the halls of power. We defend democracy, resist corporate power and work to ensure that government works for the people - not for big corporations. Founded in 1971, we now have 500,000 members and supporters throughout the country.
(202) 588-1000
LATEST NEWS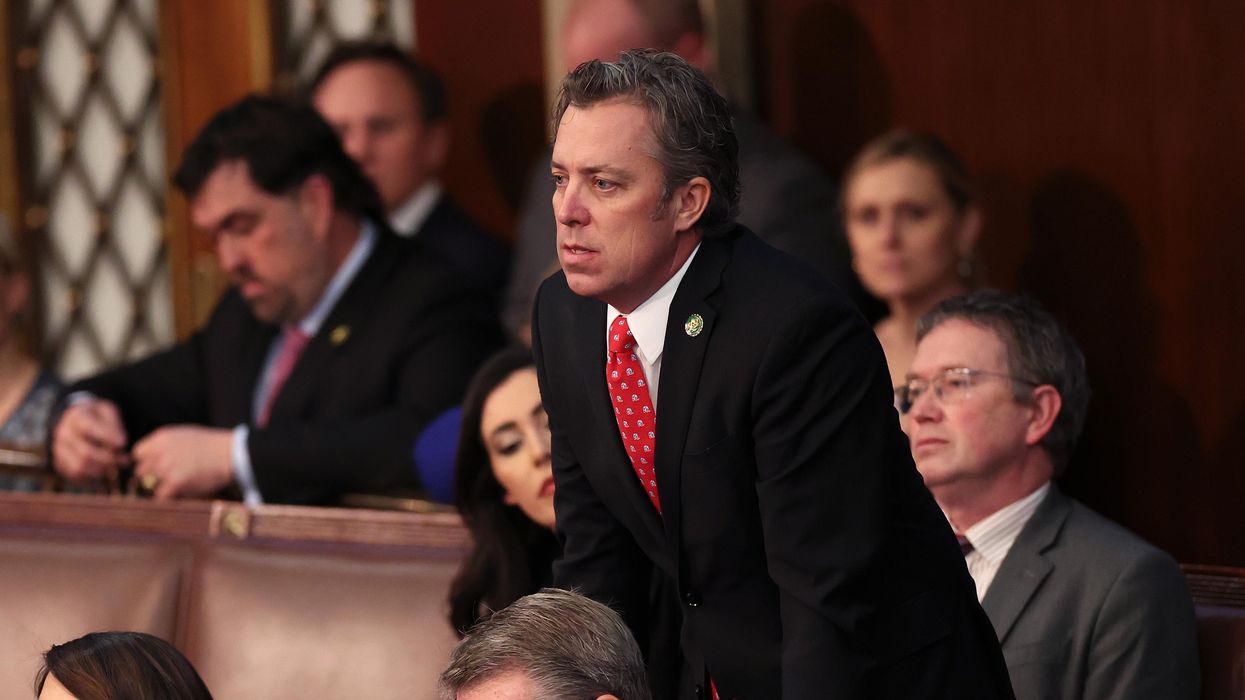 "House Republicans are trying to slash lifelines for middle-class families on behalf of rich special interests," said a White House spokesperson.
The White House on Saturday condemned a newly introduced Republican bill that would repeal the Inflation Reduction Act, a law that includes a number of changes aimed at lowering costs for Medicare recipients.
Unveiled Thursday by freshman Rep. Andy Ogles (R-Tenn.), the bill has 20 original co-sponsors and is endorsed by several right-wing groups, including the Koch-funded organization Americans for Prosperity.
The Biden White House argued that rolling back the Inflation Reduction Act, which also contains major climate investments, would represent "one of the biggest Medicare benefit cuts in American history" as well as a "handout to Big Pharma." According to Politico, which first reported the White House's response to the GOP bill, the administration is planning to release "state-by-state data indicating how this would affect constituents in different areas."
"House Republicans are trying to slash lifelines for middle-class families on behalf of rich special interests," White House spokesperson Andrew Bates said in a statement. "Who on earth thinks that welfare for Big Pharma is worth selling out over a million seniors in their home state?"

The Inflation Reduction Act authorized a $35-per-month cap on insulin copayments for Medicare recipients, as well as an annual $2,000 total limit on out-of-pocket drug costs.
The bill will also, among other long-overdue changes, allow Medicare to begin negotiating the prices of a subset of the most expensive prescription drugs directly with pharmaceutical companies, which fiercely opposed the law and are working with Republicans to sabotage it. The newly negotiated prices are set to take effect in 2026.
Ogles, whose two-page bill would eliminate the above reforms, repeatedly attacked Medicare, Medicaid, and other federal programs and protections during his 2022 campaign for the U.S. House.
\u201cNEW @Campbell4TN ad in TN-5: \u201cExtreme Andy Ogles in his own words \u2014 a SUPERCUT\u201d\n\nWatch @AndyOgles back a no exceptions abortion ban, cutting Medicare & Medicaid, eliminating Dept of Ed, impeaching Biden, deny the election was legit, etc\u2026 do better, TN-5.\nhttps://t.co/YhCRGXIPsU\u201d

— The Tennessee Holler (@The Tennessee Holler) 1667748662
The White House's critique of Ogles' bill comes as Biden is facing pressure from advocates and physicians to cancel a Medicare privatization scheme that his administration inherited from its right-wing predecessor and rebranded.
It also comes as the White House is locked in a standoff with House Republicans over the debt ceiling. Republican lawmakers have pushed for deeply unpopular cuts to Medicare, Social Security, and other critical federal programs as a necessary condition for any deal to raise the country's borrowing limit and avert a catastrophic default.
"In less than a month, MAGA extremists have threatened to drive the economy into a recession by defaulting on our debt, promised to bring up a bill to impose a 30% national sales tax, and now have introduced legislation to repeal the Inflation Reduction Act," Patrick Gaspard, president and CEO of the Democratic Party-aligned Center for American Progress said in a statement. "This will cut taxes for corporations who earn billions in profit while empowering Big Pharma and Big Oil to continue ripping off the American people."
"It is vital that all Americans understand what is at risk if MAGA extremists succeed in passing their latest dangerous idea: millions of lost jobs, millions more without health insurance, and higher costs for lifesaving insulin, utilities, and more," Gaspard added.
News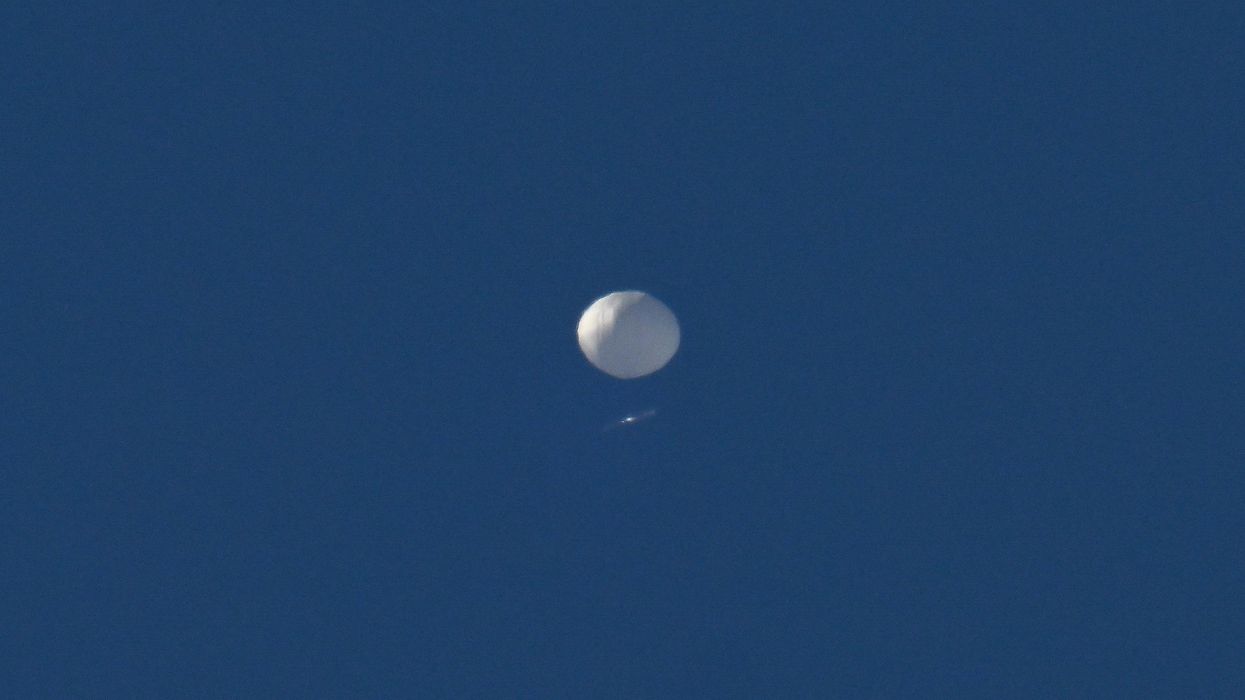 The Associated Press reported that "an operation was underway in U.S. territorial waters to recover debris from the balloon."
The United States military shot down a Chinese balloon off the South Carolina coast on Saturday, according to the Associated Press.
"An operation was underway in U.S. territorial waters to recover debris from the balloon, which had been flying at about 60,000 feet and estimated to be about the size of three school buses," AP reported. "Before the downing, President Joe Biden had said earlier Saturday, 'We're going to take care of it,' when asked by reporters about the balloon. The Federal Aviation Administration and Coast Guard worked to clear the airspace and water below."
Defense Secretary Lloyd Austin confirmed in a statement that "at the direction of President Biden, U.S. fighter aircraft assigned to U.S. Northern Command" successfully downed the balloon "off the coast of South Carolina in U.S. airspace."
The U.S. has said it believes the high-altitude balloon was a part of a surveillance operation, something China has denied.
"The airship is from China," a spokesperson for the country's foreign ministry said Friday. "It is a civilian airship used for research, mainly meteorological, purposes. The Chinese side regrets the unintended entry of the airship into U.S. airspace due to force majeure. The Chinese side will continue communicating with the U.S. side and properly handle this unexpected situation."
The U.S. first detected the balloon over the state of Montana earlier in the week, leading Secretary of State Antony Blinken to cancel his planned trip to China as tensions between the two countries continue to rise.

As Jake Werner of the Quincy Institute for Responsible Statecraft wrote Friday, members of Congress have "used the incident to hype fears about China," citing House China Select Committee Chairman Mike Gallagher's (R-Wis.) claim that the balloon posed "a threat to American sovereignty" and "a threat to the Midwest."
Werner stressed that "foreign surveillance of sensitive U.S. sites is not a new phenomenon," nor is "U.S. surveillance of foreign countries."
"The toxic politics predominating in Washington seems to have convinced the Biden administration to further restrict communications with Beijing by calling off Blinken's trip," Werner added. "Letting war hawks set America's agenda on China can only end in disaster. Conflict is not inevitable, but avoiding a disastrous U.S.-China military confrontation will require tough-minded diplomacy—not disengagement."

News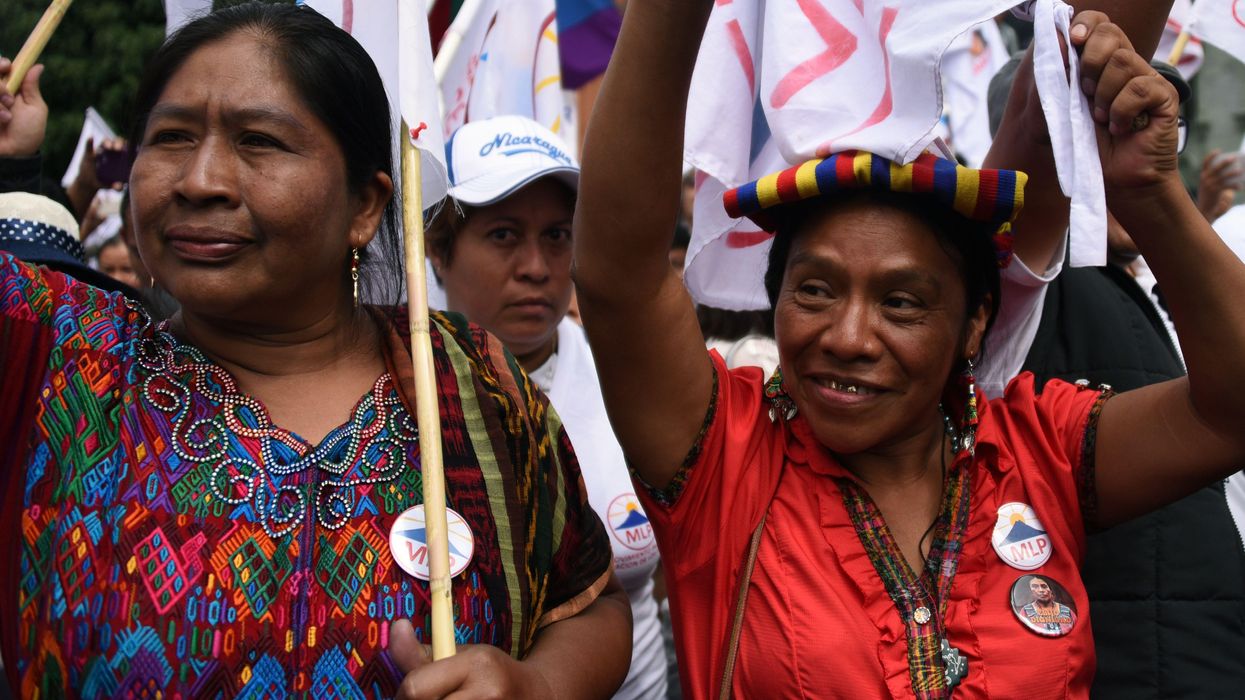 One election expert called the decision an "electoral coup."

Guatemala's Supreme Electoral Tribunal ruled earlier this week that a leftist presidential ticket headed by Indigenous human rights defender Thelma Cabrera should be barred from the June ballot, prompting fury and vows of mass protests from Cabrera's supporters.
Thursday's ruling—which Cabrera's young political party, the Movement for the Liberation of the Peoples (MLP), is vowing to appeal to the Supreme Court of Justice—stems from Guatemala electoral authorities' refusal to certify the candidacy of Cabrera's running mate, former human rights ombudsman Jordán Rodas.
Reporting indicates that election officials have justified stonewalling Rodas—a longtime target of Guatemala's right-wing political establishment—by citing supposed "anomalies during the collection of compensation" upon his departure from the ombudsman post last year.
But Cabrera and Rodas contend that the electoral tribunal's decision is a politically motivated attempt to keep a left-wing party—whose base is largely rural—off the ballot, which is set to include the daughter of Gen. Efraín Ríos Montt, the former U.S.-backed Guatemalan dictator who was convicted of genocide and crimes against humanity in 2013.
Montt's victims were largely Indigenous peasants.
Last month, the same electoral body that deemed Cabrera and Rodas disqualified from the June ballot ruled that Zury Ríos can participate, despite a constitutional provision barring the relatives of coup leaders from serving as Guatemala's president. Ríos was blocked from the 2019 presidential ballot on those grounds.
That year, as Nick Burns of Americas Quarterly recently reported, Cabrera "gave the Guatemalan political establishment a shock" by winning 10% of the vote in the presidential election.
"It was the most successful presidential run by an indigenous person in Guatemala's modern history—the only other was by Nobel Prize winner Rigoberta Menchú in 2007, who won 3% of the vote," Burns noted. "Cabrera's biography is striking. She grew up in a Maya Mam family of poor laborers on a coffee plantation on Guatemala's Pacific coast and was married at 15. She described in a book how she and her sister Vilma went to school through the sixth grade because their mother—who could not read or write—saw education as crucial."
Cabrera's supporters have vowed to "paralyze the country" with large-scale demonstrations if the electoral body's decision isn't reversed.
"If they do not do it, we are going to take over the international airport, the three ports of the country, the Supreme Electoral Tribunal, and all state institutions," said one MLP supporter. "We are Indigenous, we are Maya, and we can be out here for a month!"
\u201c#EUElecciones2023 Manifestantes amenazan con tomar el Aeropuerto Internacional La Aurora, los tres puertos del pa\u00eds y el TSE si no se inscribe al binomio presidencial del MLP | V\u00eda @noel_solis \n\n\ud83d\uddf3\ufe0f\ud83c\uddec\ud83c\uddf9 #Elecciones2023 #EleccionesGT #GUATEVOTA2023\u201d

— Emisoras Unidas (@Emisoras Unidas) 1675357690
Daniel Zovatto, a political scientist and expert in Latin American elections, said the tribunal's ruling against the MLP presidential ticket amounts to an "electoral coup" that "vitiates the integrity and credibility" of the upcoming contest.
Rodas, a human rights champion, lamented in response to the decision that "democracy in Guatemala has taken another step back."
"They are afraid of the people and their sovereign decisions," he said.
News
SUPPORT OUR WORK.
We are independent, non-profit, advertising-free and 100%
reader supported.