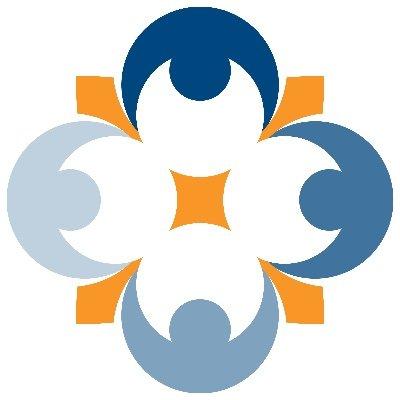 For Immediate Release
Contact:
CAIR Department to Monitor and Combat Islamophobia Director Corey Saylor, 202-384-8857, csaylor@cair.com
CAIR Staff Attorney Gadeir Abbas, 202-742-6410, 720-251-0425, gabbas@cair.com
CAIR National Communications Director Ibrahim Hooper, 202-744-7726, ihooper@cair.com
Broad Coalition Urges 'Full Public Accounting' for Government Surveillance of U.S. Muslim Leaders
WASHINGTON
The Council on American-Islamic Relations (CAIR), the nation's largest Muslim civil liberties and advocacy organization, today joined with a broad-based coalition of 45 organizations, led by the ACLU, in insisting that President Obama "provide a full public accounting" of surveillance practices of American Muslim leaders.
According to new revelations by journalists Glenn Greenwald and Murtaza Hussain, CAIR's national executive director was among those reported to be targeted for surveillance. Addressing that apparent targeting, CAIR said: "This is an outrageous continuation of civil rights era surveillance of minority community leadership by government elements who see threats in all patriotic dissent."
In a letter to President Obama, the coalition wrote in part:
"The First Look report is troubling because it arises in this broader context of abuse. Documents obtained through an American Civil Liberties Union Freedom of Information Act request show that the FBI has been mapping a broad spectrum of communities, including American Muslim communities, the African American community and Latino American communities, without any basis for individualized suspicion. Under the guise of community outreach, the FBI targeted mosques and Muslim community organizations for intelligence gathering. It has pressured law-abiding American Muslims to become informants against their own communities, often in coercive circumstances. It has also stigmatized innocent Muslims by placing them on the No Fly List and other watch lists. In short, the government's domestic counterterrorism policies treat entire minority communities as suspect, and American Muslims have borne the brunt of government suspicion, stigma and abuse.

"These practices hurt not only American Muslims, but all communities that expect law enforcement to serve and protect America's diverse population equally, without discrimination. They strike the bedrock of democracy: that no one should grow up fearful of law enforcement, scared to exercise the rights to freedom of speech, association and worship."
Signatories to the coalition letter include:
Access
American Civil Liberties Union
American-Arab Anti-Discrimination Committee
Amnesty International
Arab American Institute
Asian Americans Advancing Justice - Asian Law Caucus
Brennan Center for Justice
Center for Community Change
Center for Constitutional Rights
Council on American-Islamic Relations
Defending Dissent Foundation
Free Press
Gay & Lesbian Advocates & Defenders
Human Rights Campaign
Human Rights Watch
Interfaith Alliance
Islamic Society of North America
Lambda Legal
Mexican American Legal Defense and Educational Fund
Muslim Advocates
Muslim League Fund of America
Muslim Public Affairs Council
National Association for the Advancement of Colored People
Legal Defense Fund
National Center for Lesbian Rights
National Center for Transgender Equality
National Coalition on Black Civic Participation
National Gay and Lesbian Task Force
National Immigration Law Center
National Immigration Project of the National Lawyers Guild
National Lawyers Guild
National Network for Arab American Communities
National Religious Campaign Against Torture
National Security Network
National Urban League
New America Foundation's Open Technology Institute
New Evangelical Partnership for the Common Good
Partnership for Civil Justice Fund
Presbyterian Church (U.S.A.)
Sikh American Legal Defense and Education Fund
The Sikh Coalition
South Asian Americans Leading Together
Transgender Law Center
T'ruah: The Rabbinic Call for Human Rights
United Church of Christ, Justice and Witness Ministries
In its own statement CAIR added:
"The Obama administration continues to allow some government agencies to treat all Americans as objects of suspicion. It is time for a full public accounting regarding surveillance of American minorities. This includes explaining the use of the blatantly prejudiced 'Mohammad Raghead' as a placeholder in a document describing how to properly format surveillance justification."
This past weekend the Washington Postrevealed that the vast majority of the information in a cache of NSA intercepted communications contained within the Snowden documents were not from intended surveillance targets. Among the files were "medical records sent from one family member to another, resumes from job hunters and academic transcripts of school children."
Other groups have issued statements independent of the coalition letter:
Access
The NSA revelations continue to shock
The American-Arab Anti-Discrimination Committee (ADC)
ADC Responds to Glenn Greenwald's NSA Revelations
Center for Constitutional Rights (CCR)
NSA Surveillance of Muslim Leader Fits Same Pattern as FBI Spying on MLK, Say Civil Rights Attorneys
Electronic Frontier Foundation (EFF)
EFF Statement on Intercept Article Revealing Surveillance of Muslim Activists
Muslim Advocates (MA)
Statement on Report by Glenn Greenwald on NSA Spying
Muslim Public Affairs Council (MPAC)
MPAC Condemns New Revelations of NSA, FBI Spying on Muslim Leaders
CAIR is America's largest Muslim civil liberties and advocacy organization. Its mission is to enhance the understanding of Islam, encourage dialogue, protect civil liberties, empower American Muslims, and build coalitions that promote justice and mutual understanding.
The Council on American-Islamic Relations (CAIR) is a grassroots civil rights and advocacy group. CAIR is America's largest Muslim civil liberties and advocacy organization. Its mission is to enhance understanding of Islam, protect civil rights, promote justice, and empower American Muslims.
(202) 488-8787
LATEST NEWS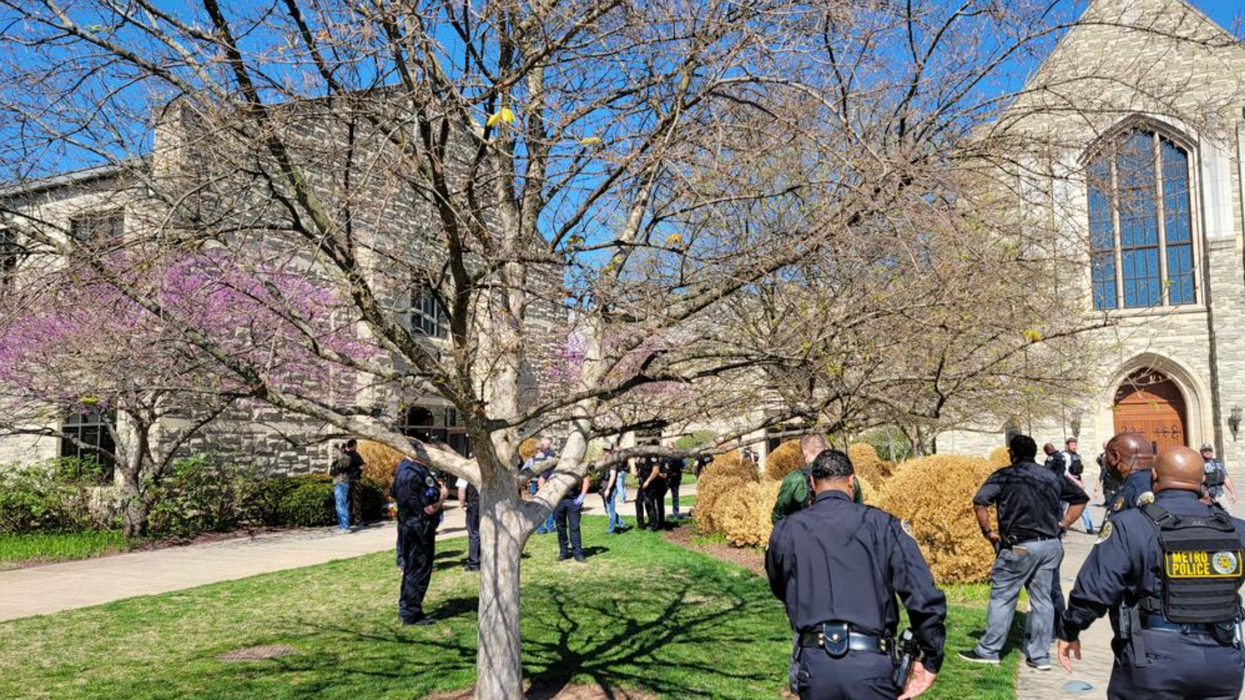 Police reported that the suspected shooter, a female who appeared to be in her teens, was also shot and killed by police.
This is a developing story... Please check back for updates...

At least three children and three adults were killed Monday by a shooter at the Covenant School, a private Christian school in Nashville which serves students from preschool through sixth grade.
The suspect was "engaged by police" who arrived at the scene Monday morning, and was reported dead, according toThe Tennessean.
In a news briefing, the Metropolitan Nashville Police Department said the suspected shooter was female, and had not been identified as of early Monday afternoon. Spokesperson Don Aaron said she appeared to be in her teens and was armed with at least two assault rifles and a handgun.
Geoff Bennett of PBS Newshour reported the suspect entered the school through a side entrance.

Police responded to a call at 10:13 am regarding an "active shooter."
The Nashville Fire Department reported on Twitter that officials had set up a family reunification center at a nearby church at 2100 Woodmont Boulevard.
As Fox News covered the police department's press conference, a woman stepped up to a microphone on camera and asked the assembled news team, "Aren't you guys tired of being here and having to cover all of these mass shootings?"
"How is this still happening?" said the woman, who said she was from Highland Park, Illinois and survived the mass shooting there last summer. "How are our children still dying and why are we failing them?"
"As we wait for more details, our hearts are with the families and the community in Nashville," said March for Our Lives, the gun control advocacy group started in 2018 by survivors of the Parkland, Florida school shooting. "No child should go to school in fear of being shot. Adults are failing kids."
Shannon Watts, founder of gun control group Moms Demand Action, took aim at Republican lawmakers in the state including Rep. Andy Ogles, who posed with his family holding assault rifles in front of their Christmas tree last year. Ogles represents the district where the Covenant School is located.
Watts also condemned Republican Gov. Bill Lee, who said he was "praying for the school, congregation, and Nashville community."
Lee signed legislation in 2021 to allow most adults in Tennessee carry a handgun without a permit.

News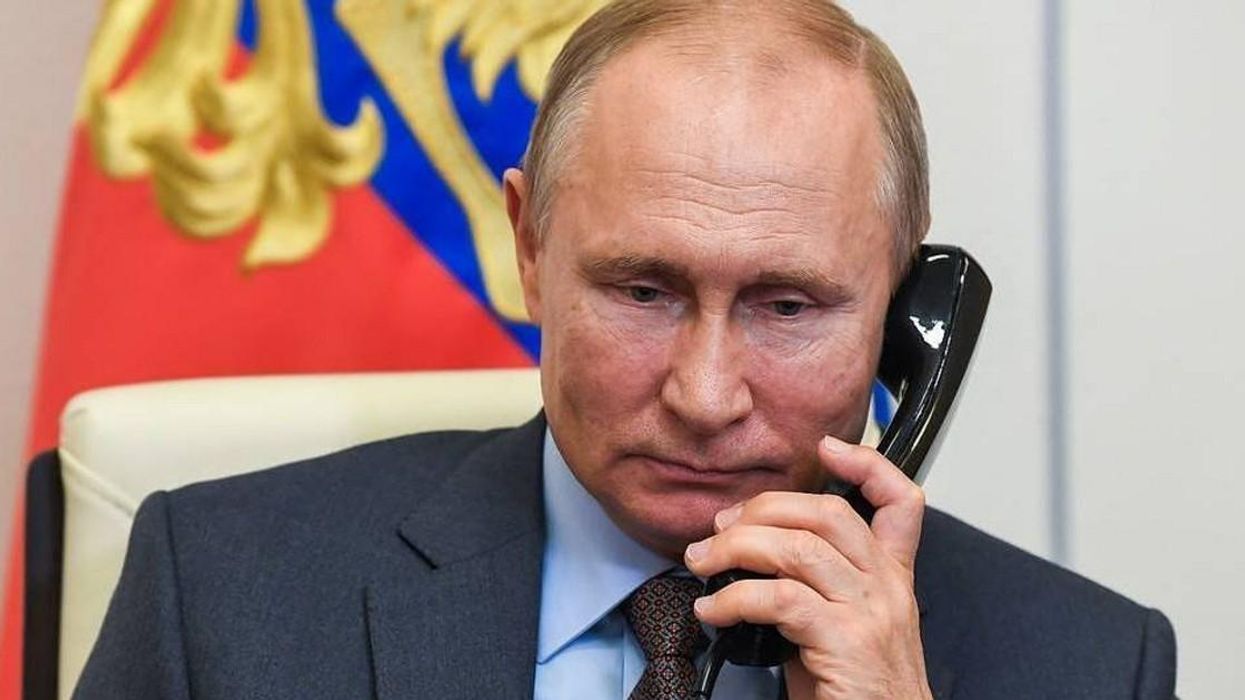 "As long as countries continue their complicity in considering nuclear weapons as anything other than a global problem, this helps give Putin cover to get away with this kind of behavior," said one expert.
In addition to denouncing Russian President Vladimir Putin's plan to station so-called "tactical" nuclear weapons in Belarus, anti-war campaigners are calling into question the effectiveness of "nuclear deterrence" and reiterating their demands for global disarmament.
"As long as Putin has nuclear weapons, Europe cannot be safe," Daniel Högsta, acting executive director of the International Campaign to Abolish Nuclear Weapons (ICAN), said Monday in a statement.
But "he has justified this dangerously escalating proposal to move nuclear weapons into Belarus by citing decades of NATO nuclear sharing," said Högsta. "As long as countries continue their complicity in considering nuclear weapons as anything other than a global problem, this helps give Putin cover to get away with this kind of behavior."
When announcing the Kremlin's plan on Saturday, Putin pointed to the United States' positioning of tactical nuclear weapons in Belgium, Germany, Italy, the Netherlands, and Turkey.
"We're basically doing the same thing they've been doing for a decade," said Putin. "They have allies in certain countries and they train their carriers, they train their crews. We are going to do the same thing."
"We need to urgently stigmatize and delegitimize the use, threat to use, testing, stationing, and possession of nuclear weapons."
Russia "will not hand over" warheads to Belarus, Putin said. He explained that his country has already provided its ally with a nuclear-capable Iskander missile system and ensured that 10 Belarusian aircraft are equipped to use such weapons. According to Putin, Moscow intends to start training crews next week and aims to finish building a special storage facility for the arms by the beginning of July.
Putin's announcement came 13 months into Russia's ongoing invasion of Ukraine. Three days after Putin launched the military assault, Belarusian President Alexander Lukashenko amended the Belarus Constitution to remove its nuclear-free clause. In late 2021, Lukashenko had offered to host Russian nuclear weapons if NATO moved U.S. atomic bombs from Germany to Eastern Europe.
Moscow's deployment decision also came just days after the United Kingdom unveiled its plan to send armor-piercing tank rounds containing depleted uranium to Ukraine—a proposal that has elicited concerns about provoking a nuclear war as well as causing public health and environmental harms.

Putin said the U.K.'s announcement "probably served as a reason" why Lukashenko agreed to Russia's plan, which he argued won't violate the country's obligations under the Treaty on the Nonproliferation of Nuclear Weapons (NPT).
As Reutersexplains, the NPT "says that no nuclear power can transfer nuclear weapons or technology to a nonnuclear power, but it does allow for the weapons to be deployed outside its borders but under its control—as with U.S. nuclear weapons in Europe."
ICAN warned Monday that "the deployment of nuclear weapons in additional countries... complicates decision-making and increases the risk of miscalculation, miscommunication, and potentially catastrophic accidents."

Belarusian human rights activist and opposition leader Sviatlana Tsikhanouskaya said Saturday that "Russia's deployment of tactical nuclear weapons in Belarus directly violates the Constitution of Belarus and grossly contradicts the will of the Belarusian people."
"This unacceptable development" makes "Belarus a potential target for preventive or retaliation strikes," she warned, imploring world leaders to demand that Russia "stop this threatening deployment and impose adequate and severe sanctions on the regimes of Lukashenko and Putin as outright threats to international peace and security."
According toAgence France-Presse, "Kyiv is seeking an emergency meeting of the United Nations Security Council over the move."
The U.S., for its part, "has reacted cautiously," Reutersreported Sunday. An unnamed senior Biden administration official told the news outlet that "we have not seen any reason to adjust our own strategic nuclear posture nor any indications Russia is preparing to use a nuclear weapon."
But a European Union official said Monday that the bloc would respond with fresh sanctions if Russia moves ahead with its plan, according toAnadolu Agency, Turkey's state-run news agency.
"That will be a further escalation and direct threat to European security," said Peter Stano, the European Commission's lead spokesperson on foreign affairs.
E.U. authorities "haven't seen any confirmation from the Belarusian side about this being on the agenda or happening anytime," Stano stressed. But if it happens, "there will be consequences."
The Kremlin, meanwhile, said Monday that Russia won't abandon its plan to deploy tactical nuclear weapons in Belarus because of mounting Western criticism.
In the words of Kremlin spokesperson Dmitry Peskov, "Such a reaction of course cannot influence Russian plans."
For Beatrice Fihn, the former executive director of ICAN who led the organization when it was awarded the Nobel Peace Prize in 2017, the entire episode underscores the dangerous incoherence of "nuclear deterrence" theory, which asserts that threatening to use atomic bombs dissuades governments from taking certain actions and thus helps avert nuclear war.
In a Twitter thread, Fihn argued that "the way nuclear deterrence has been talked about this past year has been so bizarre."
According to Fihn:
Most proponents of nuclear weapons have spent this past year arguing that we now shouldn't believe in nuclear deterrence. They say, "Don't believe Russia's threats, it doesn't deter us," but also, "Don't worry, Russia will definitely believe and be deterred by our nuclear threats."

This doesn't make any sense. And I genuinely would like to know from pro-nuclear weapons people in the U.S., U.K., France, and NATO, what could Putin do with his nuclear weapons that would deter you?

If your answer is "nothing" then you either admit nuclear deterrence doesn't work or you're basically saying nuclear deterrence only is credible when you do it but it's not when your enemies do it.

"We know Putin is a war criminal who has no problem killing civilians, so how can you be so sure he won't go ahead with this while at the same time [be] so sure that Putin... would be convinced that Biden would?" she asked.
"Nuclear weapons don't seem to deter any real war and conflict situations," said Fihn. "They only possibly deter hypothetical abstract scenarios in people's minds."
She continued:
None of this means that I'm saying Putin won't use nuclear weapons. There is a risk that Putin will use nuclear weapons in this war. We can debate how high it is, but everyone knows that this risk isn't zero and agrees that it has grown this last year.

But the decision to use nuclear weapons doesn't actually have much to do about believing or not believing in nuclear deterrence, it's just a decision by one man—and will be made based on whatever goes through his head at that point.

He makes the decision based on whatever he's thinking at that moment. Are you really that confident he will always think the right thing? That he'll always make the decision you think he should be making?

"We have to stop being so stupid by continuing to say nuclear deterrence works," Fihn added. "We need to urgently stigmatize and delegitimize the use, threat to use, testing, stationing, and possession of nuclear weapons."
For the first time since the Cold War, the global nuclear stockpile—90% of which is controlled by Moscow and Washington—is projected to grow in the coming years, and the risk of weapons capable of annihilating life on Earth being used is rising.

"We need to use all available methods and tools of the international community to pressure Russia on this," said Fihn. "And then we need to urgently work to eliminate nuclear weapons and remove this option from all counties. For Ukraine and also for every other country and person on this planet."
In October, U.S. President Joe Biden warned that the war in Ukraine had brought the world closer to "Armageddon" than at any point since the Cuban Missile Crisis. Just days later, however, his administration released a Nuclear Posture Review that nonproliferation campaigners said increases the likelihood of calamity, in part because it preserves the option of a nuclear first strike. The U.S. remains the only country to have used nuclear weapons in war, destroying the Japanese cities of Hiroshima and Nagasaki with atomic bombs in August 1945.
"As we're hurtling straight towards climate disaster, where large parts of our Earth will become inhabitable, the incentives for some leaders to use nuclear threats to grab whatever land and resources they feel they need will only increase," Fihn argued. "Nuclear disarmament and stopping climate change are the two central fights for the fate of humanity. You need to get on the right side of these two issues if you want a chance for us all to survive."
News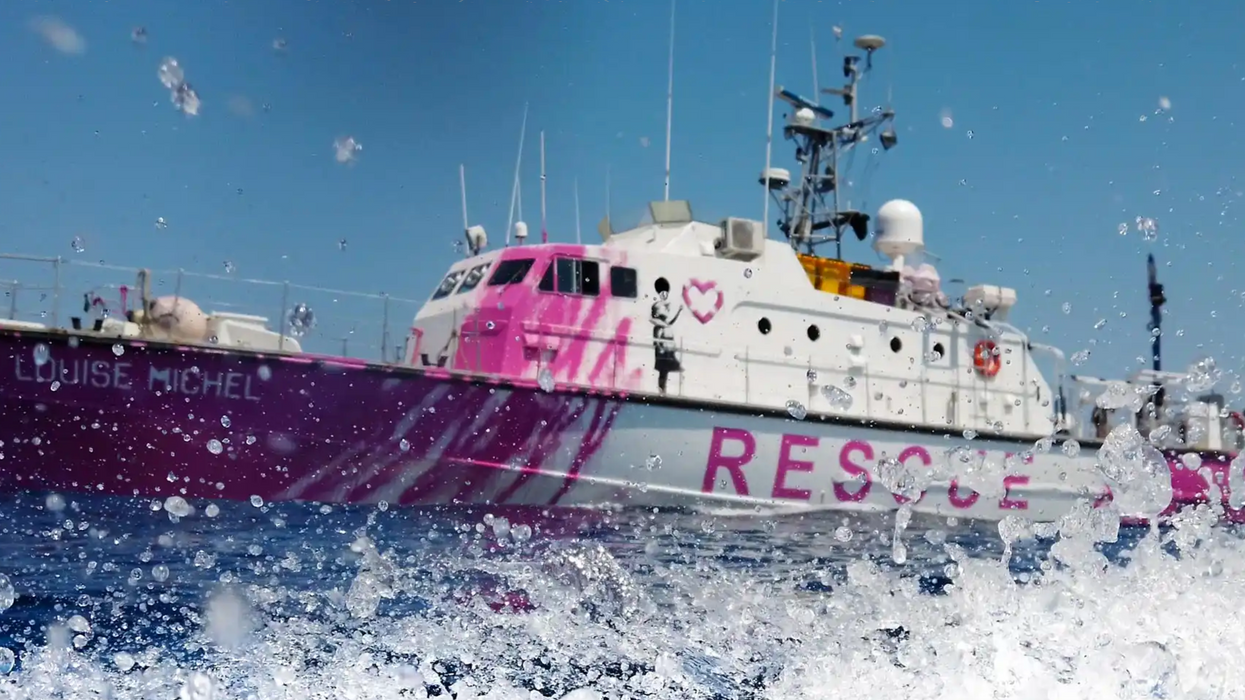 "These deaths are not an accident nor a tragedy," said the ship's crew. "They are wanted."
Italian authorities on Sunday seized a migrant aid ship financed by renowned British street artist Banksy after the vessel allegedly violated a decree by Italy's far-right cabinet by refusing to head to port following a rescue operation.
Reutersreports the Italian coast guard instructed the MV Louise Michel—named after the French "grande dame of anarchy"—to dock at Trapani in Sicily after rescuing migrants in the Libyan search and rescue zone. Instead, the ship went to aid distressed migrants in Malta's search and rescue area. The 30-meter vessel, painted bright pink and white, ultimately docked in Lampedusa Saturday with 178 rescued migrants aboard.
Louise Michel's Twitter account said Monday that the ship's crew "received official notification that the ship is detained for 20 days due to violation of the new Italian decree law" and that "we will take all necessary steps to fight this detention."
Last month, Italy's parliament codified a December 2022 decree by Italian Prime Minister Giorgia Meloni and her neo-fascist Brothers of Italy cabinet requiring ships to proceed immediately to an assigned port after a rescue instead of providing aid to other distressed vessels, as is commonly done. Critics say humanitarian vessels are being assigned to distant ports in order to keep them from rescue zones for as long as possible.
Under the new law, migrants must also declare while aboard a rescue ship whether they wish to apply for asylum, and if so, in which European Union country. Captains of civilian vessels found in violation of the law face fines of up to €50,000 ($53,900) and confiscation and impoundment of their ships. Migrant rights advocates have slammed the new legislation as "a call to let people drown."

Following the drowning of more than 60 migrants whose boat broke apart just off the Calabrian coast last month, Meloni's cabinet approved another decree establishing a new crime—death resulting from people smuggling—punishable by up to 30 years in prison.
On Sunday, Tunisia's coast guard said it recovered the bodies of at least 29 migrants from Sub-Saharan Africa who were attempting to cross the Mediterranean Sea to Italy when three boats capsized. There has been an increase in violence against Black people and spike in migrant departures from the North African nation since its president, Kais Saied, delivered an inflammatory speech earlier this month blasting what he called "hordes of illegal immigrants from sub-Saharan Africa" who bring "violence, crime, and unacceptable practices" to Tunisia and threaten its "Arab and Islamic" character.
News
SUPPORT OUR WORK.
We are independent, non-profit, advertising-free and 100%
reader supported.