CLINIC Urges Protection for Unaccompanied Children
WASHINGTON
The Catholic Legal Immigration Network, Inc. (CLINIC) is deeply concerned about reports that the Obama Administration plans to reduce due process protections for the children who present themselves at our border.
Record numbers of unaccompanied minors and adults traveling with children have been picked up at our southern border. Many of these women and children are fleeing from their homes because of increasing violence from gangs, of which children are direct targets. The Administration is reportedly requesting expanded authority to expeditiously deport recent young border crossers without the safeguards that currently exist and without recognition of the trauma that drove the children to flee their homelands and the trauma they have suffered on the journey to the United States.
"Weakening due process rights is not the solution," said Jeanne M. Atkinson, executive director of CLINIC. "Deporting children to circumstances that endanger their lives undermines our values as a country. Children must be permitted a real opportunity to express their fear and be screened for legal relief."
Last November, Atkinson participated in a mission trip to Mexico and Central America to understand the flight of unaccompanied children and youth from the region. "Congress and the Administration cannot ignore the violence and lack of protection in their home countries that are at the root of the situation. We should be strengthening protections for children and families seeking safety - not eliminating them," concluded Atkinson.
CLINIC joins with the United States Conference of Catholic Bishops in calling for holistic, regional solutions to ensure international protection for vulnerable migrants. Recommendations arising from the mission trip are available here.
LATEST NEWS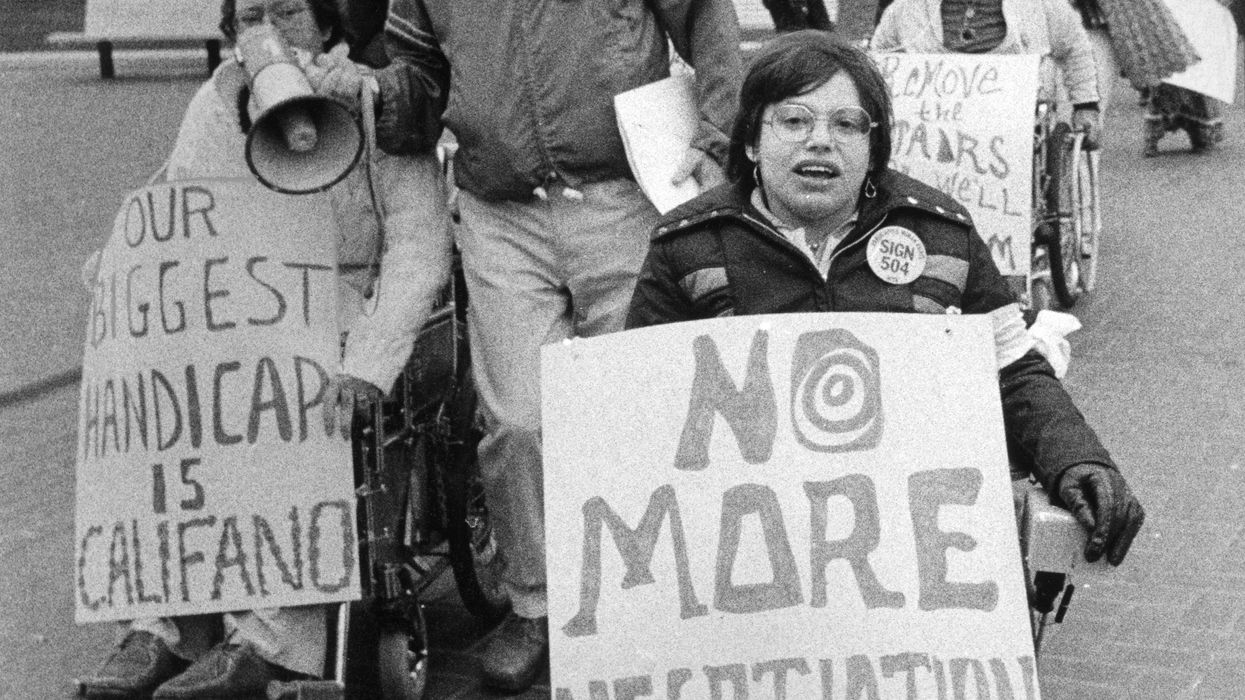 "Disability only becomes a tragedy when society fails to provide the things we need to lead our lives—job opportunities or barrier-free buildings, for example," Heumann told one reporter.
Disability rights advocates were joined by labor leaders, progressive politicians, and other advocates for justice on Monday in mourning the death of influential activist Judy Heumann, who began decades of advocacy work fighting for employment as a teacher and was credited with paving the way for numerous federal laws to protect people with disabilities. She was 75 and died on March 4.
Known as the "mother of the disability rights movement," Heumann's first experience with advocacy work came in 1970 after she was denied employment at a New York City public school, with the school citing her "paralysis of both lower extremities" as the reason and saying she would not be able to evacuate students and herself in case of a fire.
The denial harkened back to her treatment as a young child, when a school principal stopped Heumann's mother from enrolling her in kindergarten and said her wheelchair—which she used as a result of contracting polio at 18 months—rendered her a "fire hazard."
Heumann sued the New York City school district and won her case, becoming the city's first teacher who used a wheelchair and drawing national attention to the issue of discrimination against people with disabilities. One newspaper ran an article about the case titled, "You Can Be President, Not Teacher, with Polio," in which Heumann told the outlet, "We're not going to let a hypocritical society give us a token education and then bury us."
"Disability only becomes a tragedy when society fails to provide the things we need to lead our lives—job opportunities or barrier-free buildings, for example," she told journalist Joseph Shapiro years later. "It is not a tragedy to me that I'm living in a wheelchair."
Seven years later Heumann led more than 100 people in San Francisco in joining nationwide protests to demand that President Jimmy Carter's health, education, and welfare secretary, James Califano, implement a crucial statute within the 1973 Rehabilitation Act.
The law had been signed by President Richard Nixon and included Section 504, which prohibited institutions that receive federal funding from discriminating against disabled people. Califano delayed implementing the provision and failed to meet a deadline—April 4, 1977—set by disability rights advocates. The next day Heumann led a sit-in at a government office which turned into a weekslong occupation, culminating in Califano signing Section 504 on April 28. According toThe New York Times, Heumann's action was the "longest nonviolent occupation of a federal building in American history."
"We will no longer allow the government to oppress disabled individuals," Heumann told a representative for Califano at one meeting. "We want the law enforced. We want no more segregation."
Section 504 paved the way for the Americans With Disabilities Act, which extended protections to the private sector.
"Judy's impact is vast," said the Disability Rights Education and Defense Fund. "Each action she took built on the one before it. In her early life, she learned perseverance and patience from witnessing her mother's ongoing advocacy to have her go to school with her non-disabled peers... Those years of segregation sparked her thinking about disability and identity."
Becky Pringle, president of the National Education Association, noted that Heumann's work was instrumental in securing the passage of the Individuals with Disabilities Education Act, then known as the Education for All Handicapped Children Act, in 1975.
Organizer Ady Barkan, who has amyotrophic lateral sclerosis (ALS), wrote on social media that Heumann's decades of advocacy made it possible for people with disabilities to take part in numerous aspects of public life.
"We owe so much to Judy Heumann," he said.

Heumann served for eight years in the Clinton administration as assistant secretary of the office of special education and rehabilitation services and for seven years in the Obama administration as the State Department's first special adviser for international disability rights.
"I join the disability community in mourning the passing of Judy Heumann," said Independent Sen. Bernie Sanders of Vermont. "From leading the 504 sit-ins to fighting for the passage of the Americans with Disabilities Act, Judy dedicated her life to advancing the rights of people with disabilities. We must continue her work."

News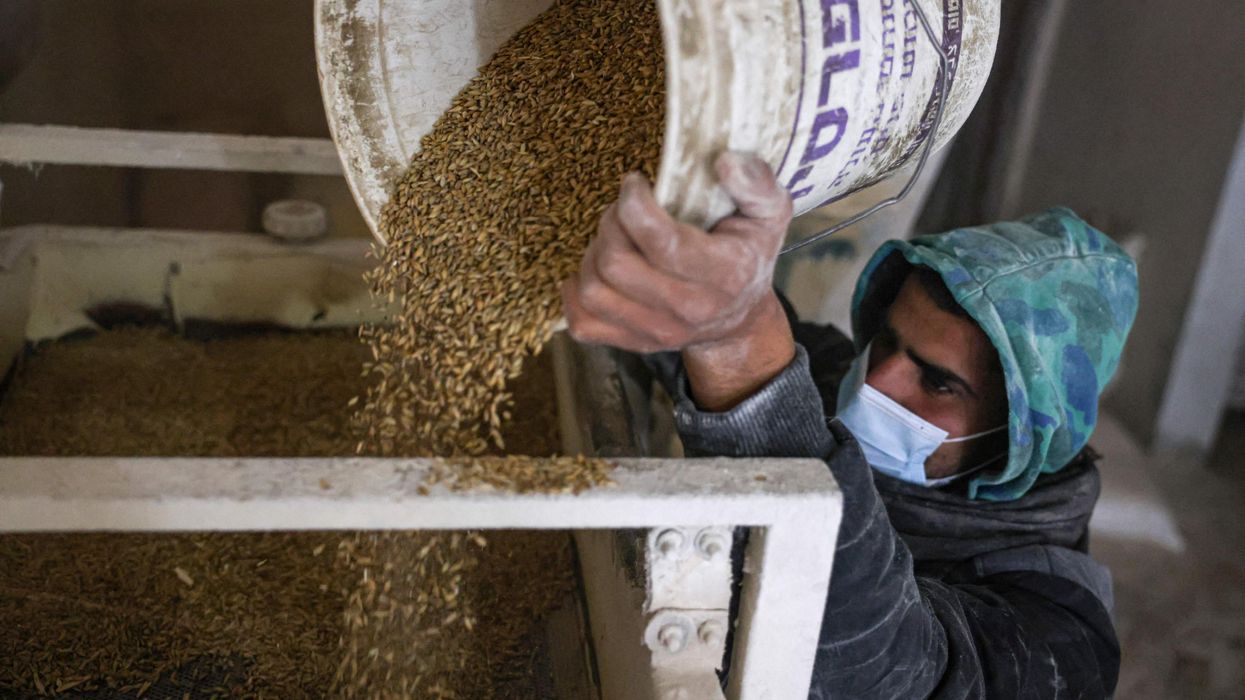 Commodity trading firms made a killing last year "gambling on the basics of life," said one human rights campaigner.
As much of the world reeled from high energy and food prices that left millions struggling to heat their homes and feed their families, commodity trading firms that benefit from extreme market volatility brought in record-breaking profits in 2022, capitalizing on chaos spurred by Russia's invasion of Ukraine.
Citing new research from the consulting firm Oliver Wyman, the Financial Timesreported Sunday that the commodity trading industry "made record gross profits of more than $115 billion from trading activities last year."
That total is up 60% compared to 2021, with the independent trading houses Trafigura, Vitol, and Glencore among the biggest beneficiaries, the Financial Times noted.
"Financial players such as hedge funds also enjoyed big gains, earning an estimated $12 billion from trading activities in 2022 compared with less than $3 billion the year before," the newspaper added.
Ernst Frankl, a partner at Oliver Wyman and one of the report's authors, told the Financial Times that 2022 "was a bit of a perfect storm across all the commodities, from a trading opportunity perspective."
"Volatility is the lifeblood of what traders need in order to trade," Frankl said.
Nick Dearden, director of the U.K.-based advocacy group Global Justice Now, expressed disgust at traders' booming profits in the midst of worsening cost-of-living crises.
\u201cAs we suffer a #CostOfLivingCrisis, food, energy and financial corporations made record profits of $115bn gambling on the basics of life. \u201cVolatility is the lifeblood of what traders need in order to trade.\u201d 1/2 https://t.co/AmHtYSL35K\u201d

— Nick Dearden (@Nick Dearden) 1678106592
Russia's invasion of Ukraine wreaked havoc on global energy and food markets, disrupting the supply of wheat and other key crops for countries that rely heavily on Ukrainian exports.
Negotiators are currently working to extend a United Nations-backed agreement that has allowed Ukraine to export grain from key ports that Russia blockaded. The initiative is set to expire on March 18.
"To all the leaders in the world, we need to renew the Black Sea Grain Initiative," World Food Program (WFP) executive director David Beasley said last month. "It must be renewed at all costs. Ukraine alone feeds 400 million people around the world."
The WFP projects that more than 345 million people will be "food insecure" this year, more than double the 2020 number.
Experts have argued that commodity speculators are not only benefiting from extreme market volatility—they're to some degree causing major price swings that have real-world consequences.
"We're in a market where speculators are driving prices up," Michael Greenberger, former head of the Division of Trading and Markets at the U.S. Commodity Futures Trading Commission, toldMongabay last year.
In an October letter to the head of the Commodity Futures Trading Commission, Sens. Elizabeth Warren(D-Mass.) and Cory Booker (D-N.J.) wrote that "while American families are struggling with rising prices, Wall Street traders are raking in record profits trading these very commodities."
"This kind of speculation in the commodities markets," the lawmakers warned, "has a direct impact on everyday people."
News
"As Jews who support freedom and dignity for all people, no exceptions, we will not just sit in horror as the state of Israel carries out ethnic cleansing in our names."
Hundreds of Jewish New Yorkers rallied and marched on the home of Senate Majority Leader Chuck Schumer on Sunday to protest his embrace of far-right Israeli Prime Minister Benjamin Netanyahu amid growing violence against Palestinians—violence that demonstrators said is enabled by the U.S. government's unwavering military and diplomatic support.
"As Jews who support freedom and dignity for all people, no exceptions, we will not just sit in horror as the state of Israel carries out ethnic cleansing in our names," said Jewish Voice for Peace member Jay Saper. "We are calling for an end to all U.S. military funding to Israel now."
The protest came less than two weeks after Schumer visited Israel and pledged the U.S. Senate's "fullest support" even as the Netanyahu government faces mass demonstrations over its authoritarian judicial reform proposal and international backlash for expanding illegal settlements on Palestinian territory.
"What we are witnessing is not a ' cycle of violence,' but rather a military superpower against an occupied people," said Eve Feldberg, a member of Jewish Voice for Peace's New York chapter. "Make no mistake—the Israeli government's oppression of Palestinians is the root cause of every violent death."
\u201cJFREJers are in the streets today with @jvpliveny channeling our collective anger, grief, horror, and responsibility for the relentless atrocities in Palestine, including the recent pogrom in Huwara\u201d

— Jews for Racial & Economic Justice (@Jews for Racial & Economic Justice) 1678048180
Israeli forces have killed dozens of Palestinians since the start of the new year. In addition to official state violence, Palestinians are also facing increasingly frequent attacks by Israeli settlers, including a massive assault on the town of Huwara last week.
Last year, the United Nations recorded nearly 850 Israeli settler attacks on Palestinians in the occupied West Bank.
"Research by the Israeli organization Yesh Din found that 93% of all investigations into settler attacks against Palestinians in the occupied West Bank were closed without an indictment in the period between 2005 and 2022," Amnesty International noted in a statement last week. "Yesh Din also found that more than 80% of Palestinians' complaints to Israeli police were not investigated at all."
Joining demonstrators during Sunday's rally and march was New York State Sen. Jabari Brisport, who said that "until Palestinians are free, neither are we."
Brisport also took aim at the U.S. government's annual military aid to Israel, declaring that "every dollar of that $3.8 billion" is "killing Palestinians abroad and it's killing Americans who can't afford health insurance."
\u201c.@JabariBrisport tells the 500+ people gathered at Grand Army Plaza that none of us are free until Palestinians are free\u201d

— beth miller (@beth miller) 1678050252
In an interview just days before Schumer's trip to Israel last month, Sen. Bernie Sanders of Vermont said he is "very worried about what Netanyahu is doing and... what may happen to the Palestinian people."
"The United States gives billions of dollars in aid to Israel," said Sanders, a member of the Senate Democratic leadership. "And I think we've got to put some strings attached to that and say you cannot run a racist government. You cannot turn your back on a two-state solution. You cannot demean the Palestinian people there. You just can't do it and then come to America and ask for money."
The senator went on to say that he "may well" introduce legislation to place conditions on U.S. military aid to Israel, adding, "If a government is acting in a racist way, and they want billions of dollars from the taxpayers of the United States, I think you say, 'Sorry, but it's not acceptable. You want our money? Fine. This is what you got to do to get it.'"

News
SUPPORT OUR WORK.
We are independent, non-profit, advertising-free and 100%
reader supported.