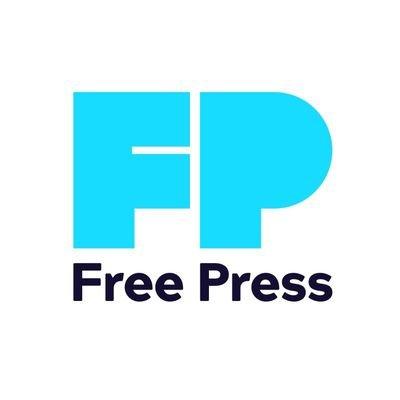 For Immediate Release
Contact:
Timothy Karr, 201-533-8838
AT&T-DirecTV Merger Would Hurt U.S. Consumers, Diminish Competition
WASHINGTON
On Sunday, AT&T announced it had reached an agreement to buy top U.S. satellite-TV operator DirecTV for $48.5 billion plus $19 billion in debt. If approved, the deal would be the latest in a string of media mega-mergers in an industry with a dwindling number of competitors.
Free Press President and CEO Craig Aaron made the following statement:
"The captains of our communications industry have clearly run out of ideas. Instead of innovating and investing in their networks, companies like AT&T and Comcast are simply buying up the competition. These takeovers are expensive, and consumers end up footing the bill for merger mania.
"AT&T is paying $48.5 billion and taking on an additional $19 billion in debt to buy DirecTV. That's a fortune to spend on a satellite-only company at a time when the pay-TV industry is stagnating and broadband is growing.
"For the amount of money and debt AT&T and Comcast are collectively shelling out for their respective mega-deals, they could deploy super-fast gigabit-fiber broadband service to every single home in America. But these companies don't care about providing better services or even connecting more Americans. It's about eliminating the last shred of competition in a communications sector that's already dominated by too few players.
"Wall Street deserves much of the blame for rewarding acquisitions instead of investments in infrastructure. Weakened antitrust enforcement hasn't helped. But this merger wave is also a result of more than a decade of shortsighted FCC policies that have encouraged consolidation over competition. FCC Chairman Tom Wheeler -- who has stated his mantra is competition, competition, competition -- has the power to block these wasteful and anti-competitive deals. And he should use it."
Free Press was created to give people a voice in the crucial decisions that shape our media. We believe that positive social change, racial justice and meaningful engagement in public life require equitable access to technology, diverse and independent ownership of media platforms, and journalism that holds leaders accountable and tells people what's actually happening in their communities.
(202) 265-1490
LATEST NEWS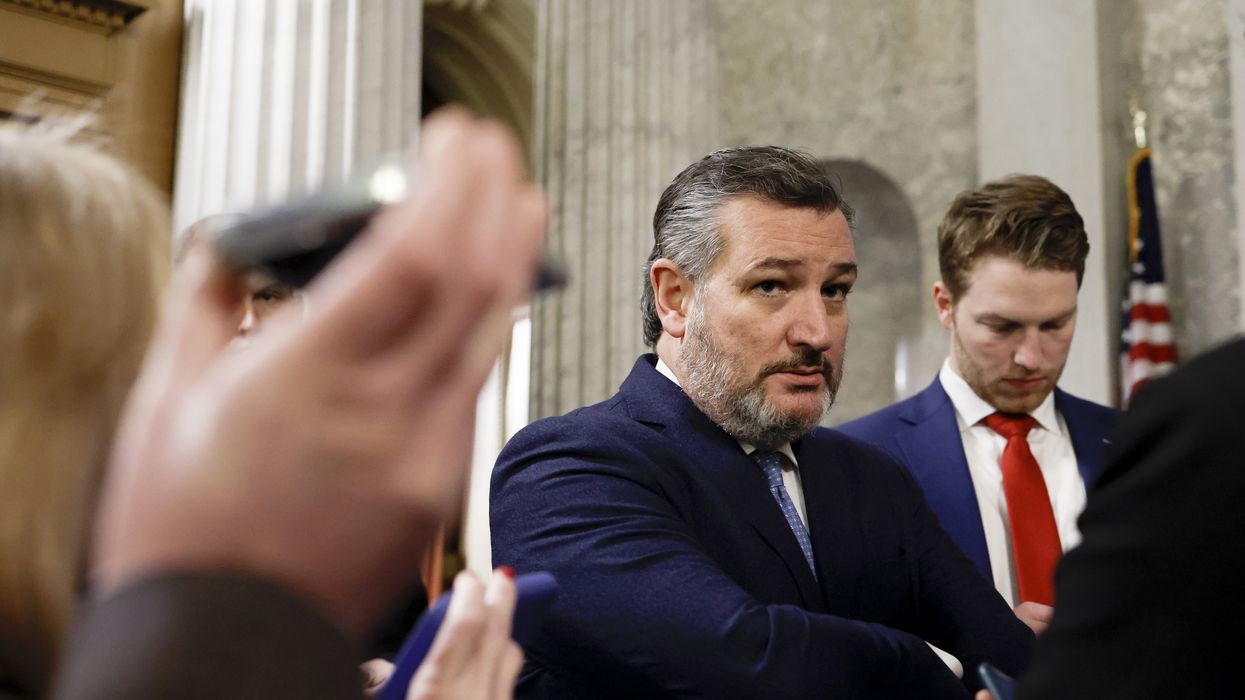 One observer called the Texas Republican's proposal "pernicious."
The U.S. Senate is set to vote Tuesday afternoon on a Republican amendment that would explicitly authorize the president to take military action against Iranian forces.
Sen. Ted Cruz (R-Texas), the amendment's author, is looking to attach the measure to a resolution that—if passed—would repeal the 1991 and 2002 authorizations for use of military force in Iraq.
The amendment's text states that Article 2 of the U.S. Constitution "empowers the president to use force against forces of Iran, a state responsible for conducting and directing attacks against United States forces in the Middle East and to take actions for the purpose of ending Iran's escalation of attacks on, and threats to, United States interests."
Brian Finucane, a senior adviser for the Crisis Group's U.S. program, called the Cruz amendment "pernicious" and warned that it would "have Congress endorse broad Article II authority for POTUS to use force against Iran, [without] even a caveat about actions amounting to 'war' in the constitutional sense."
The amendment's prospects for passage are unclear, but the Senate is chock-full of Iran hawks—including some on the Democratic side. The amendment needs 60 votes to pass.
Senate Minority Leader Mitch McConnell (R-Ky.) issued a statement on Tuesday voicing opposition to "sunsetting any military force authorizations in the Middle East."
"Our terrorist enemies aren't sunsetting their war against us," McConnell said. "Tehran wants to push us out of Iraq and Syria. Why should Congress make that easier?"
Cruz has introduced virtually identical amendments in the recent past. In 2021, the Texas Republican unsuccessfully pushed an amendment that would have empowered the president to "use force against forces of Iran."
Ryan Costello, policy director of the National Iranian American Council, warned at the time that the Cruz amendment would "pre-authorize war with Iran."
News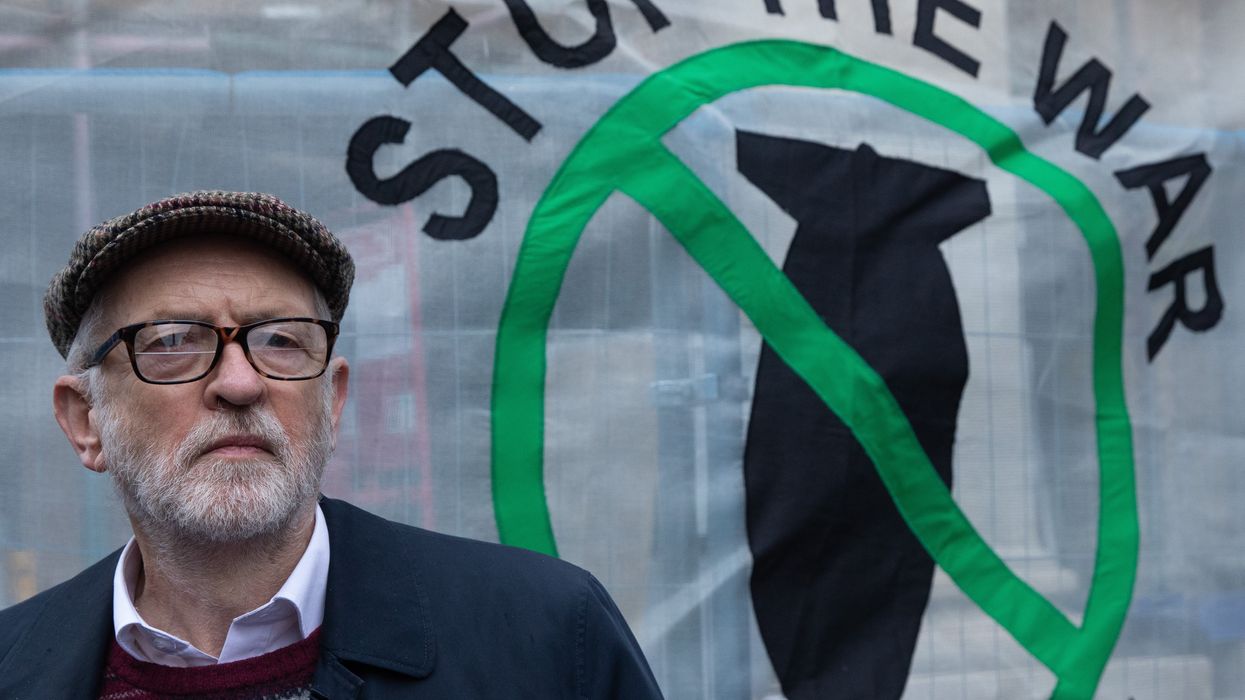 "Blocking Jeremy Corbyn from standing as a Labour candidate is an affront to decency and a declaration of civil war within a party about to metamorphose from a broad church to a toxic sect," said Yanis Varoufakis.
Former U.K. Labour Leader Jeremy Corbyn is expected to seek reelection as an independent next year after current Leader Keir Starmer and his establishment allies on Tuesday made good on their pledge to formally block the leftist member of Parliament from running under the party's banner.
After Starmer publicly declared last month that "Jeremy Corbyn will not stand as a Labour candidate at the next general election," the party's National Executive Committee (NEC) voted 22-12 on Starmer's motion to not endorse Corbyn's candidacy.
The Timesreported that Corbyn's allies say the MP has already decided to run as an independent, with one source telling the London newspaper: "It's become personal. There will be an announcement by the end of the week."
Our message is clear: We are not going anywhere. Neither is our determination to stand up for a better world.
Corbyn has represented the Greater London constituency Islington North for four decades and served as an independent MP since he was suspended from Labour in 2020 due to a battle over allegations of antisemitism in the party.
After news broke of Starmer's motion on Monday, Corbyn charged that the party leader "has broken his commitment to respect the rights of Labour members and denigrated the democratic foundation of the party."
Noting that Islington North voters have elected him as a Labour MP 10 consecutive times since 1983, Corbyn said that "I am proud to represent a community that supports vulnerable people, joins workers on the picket line, and fights for transformative change."
Also calling out the ruling Conservative Party, Corbyn continued:
This latest move represents a leadership increasingly unwilling to offer solutions that meet the scale of the crises facing us all. As the government plunges millions into poverty and demonizes refugees, Keir Starmer has focused his opposition on those demanding a more progressive and humane alternative.

I joined the Labour Party when I was 16 years old because, like millions of others, I believed in a redistribution of wealth and power. Our message is clear: We are not going anywhere. Neither is our determination to stand up for a better world.
Some other MPs, constituents, journalists, and leftists from around the world have, since Monday, blasted Starmer's "disgraceful" move and expressed solidarity with Corbyn.
Greek leftist MP Yanis Varoufakis warned that "Starmer's Labour Party is close to the point of no return. Blocking Jeremy Corbyn from standing as a Labour candidate is an affront to decency and a declaration of civil war within a party about to metamorphose from a broad church to a toxic sect."
Critics have highlighted that in February 2020, Starmer said: "The selections for Labour candidates needs to be more democratic and we should end NEC impositions of candidates. Local party members should select their candidates for every election."
In a joint statement Tuesday, officers from the Islington North Constituency Labour Party (CLP) denounced the move by Starmer and the NEC.
"We believe in the democratic right of all constituency parties to choose their prospective parliamentary candidate," the CLP leaders from Corbyn's area said. "Therefore, we reject the NEC's undue interference in Islington North, which undermines our goal of defeating the Conservatives and working with our communities for social justice."
Noting the CLP's statement in a series of tweets Tuesday, Guardian columnist Owen Jones, who identifies as a socialist and a longtime Labour voter, also took aim at Starmer:
While Starmer was seeking his leadership role, "I think he said a lot of things he didn't believe at all, because he thought that if he didn't, then he wouldn't be elected leader of the Labour Party. And he was absolutely right in that calculation," Jones asserted.
"A lot of Starmer's cheerleaders see themselves as upstanding liberals who believe in decency, honesty, and integrity in politics. They don't," he said. "They disregard the colossal deceit of Starmer because they hate the left, and they believe anything done to crush the left is a good thing."
"Anyway, I don't think it will end well for a Labour leadership which is founded on a load of lies, essentially believes in nothing, and is ahead in the polls solely because of Tory self-destruction," Jones added. "They'll win the election by default, then political reality will intrude."
The grassroots group Momentum, which has supported Corbyn since his successful 2015 campaign to lead the Labour Party, called Tuesday "a dark day for democracy."
While there was previously no appeals process for anyone blocked by the NEC, Sky Newsrevealed Tuesday as the party faces "accusations of fixing parliamentary selections for candidates who are preferred by the leadership," those "who wish to stand for Labour at the next election will be given the right to appeal if the party rejects their bid to become an MP."
According to the outlet, "Candidates will be provided with written feedback as to why they 'fell below the standards expected of a Westminster parliamentary candidate,' while an appeals panel will be convened to hear the claim."
Welcoming the development on Twitter, Momentum said that "socialists and trade unionists have been wrongly excluded in favor of those favored by a narrow London clique. The result has been a cohort of prospective MPs dominated by the professional political classes, making Labour less representative of the communities we seek to serve."
"This new process should mark an end to the Labour right's factional abuses of selections process," the group added. "In Islington North as everywhere else—let local members decide."
News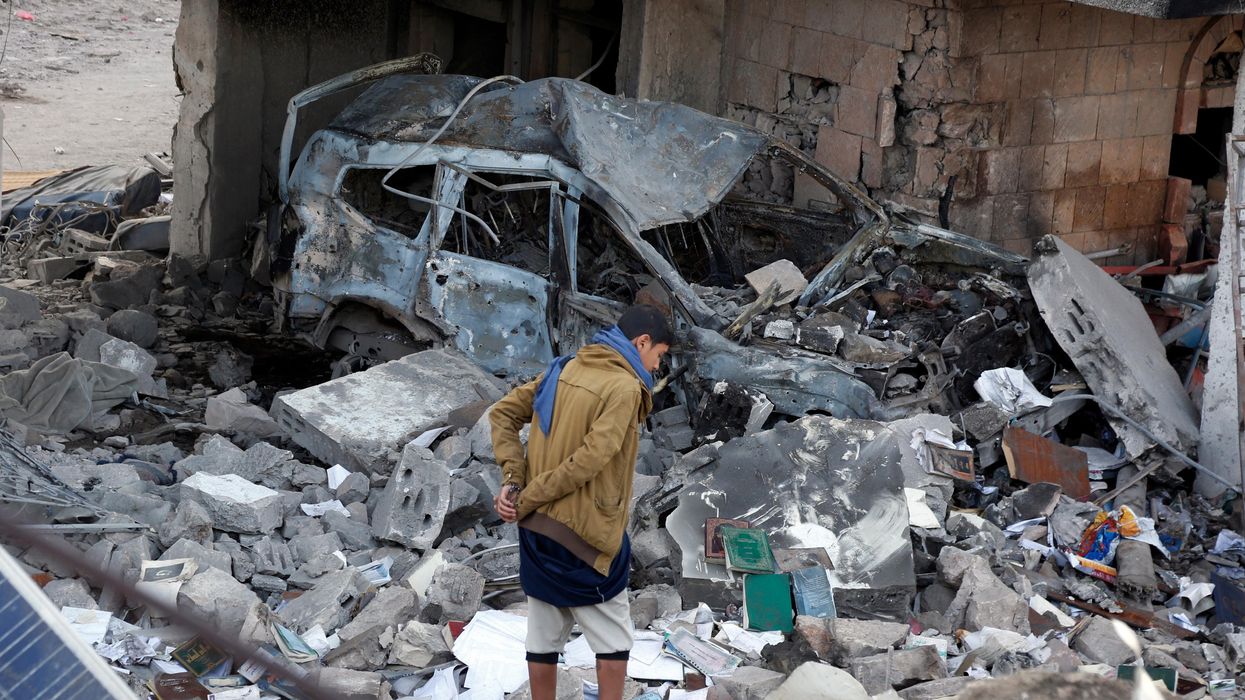 "As the Universal Declaration of Human Rights turns 75, Amnesty International insists that a rules-based international system must be founded on human rights and applied to everyone, everywhere."
Hypocrisy and humanity's failure to "unite around consistently applied human rights and universal values" expose a system unfit to tackle global crises, according to a report published by Amnesty International on Monday, the 75th anniversary of the Universal Declaration of Human Rights.

"The West's robust response to Russia's aggression against Ukraine contrasts sharply with a deplorable lack of meaningful action on grave violations by some of their allies including Israel, Saudi Arabia, and Egypt," Amnesty said in an introduction to its annual global human rights report.
"As the Universal Declaration of Human Rights turns 75, Amnesty International insists that a rules-based international system must be founded on human rights and applied to everyone, everywhere," the group asserted.

Amnesty continued:
Russia's full-scale invasion of Ukraine in 2022 unleashed numerous war crimes, generated a global energy and food crisis, and sought to further disrupt a weak multilateral system. It also laid bare the hypocrisy of Western states that reacted forcefully to the Kremlin's aggression but condoned or were complicit in grave violations committed elsewhere...

Double standards and inadequate responses to human rights abuses taking place around the world fuelled impunity and instability, including deafening silence on Saudi Arabia's human rights record, inaction on Egypt, and the refusal to confront Israel's system of apartheid against Palestinians.

The report also highlights China's use of strong-arm tactics to suppress international action on crimes against humanity it has committed, as well as the failure of global and regional institutions—hamstrung by the self-interest of their members—to respond adequately to conflicts killing thousands of people including in Ethiopia, Myanmar, and Yemen.
"Russia's invasion of Ukraine is a chilling example of what can happen when states think they can flout international law and violate human rights without consequences," Amnesty International secretary general Agnès Callamard said in a statement.

"The Universal Declaration of Human Rights was created 75 years ago, out of the ashes of the Second World War. At its core is the universal recognition that all people have rights and fundamental freedoms," she added. "While global power dynamics are in chaos, human rights cannot be lost in the fray. They should guide the world as it navigates an increasingly volatile and dangerous environment. We must not wait for the world to burn again."
News
SUPPORT OUR WORK.
We are independent, non-profit, advertising-free and 100%
reader supported.