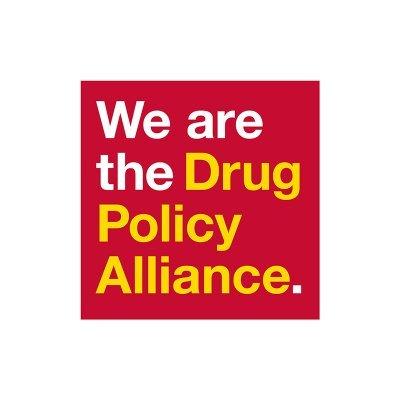 For Immediate Release
August, 14 2013, 03:35pm EDT
Contact:
gabriel Sayegh 646-335-2264 or Julie Netherland: 347-781-5435
New York City Comptroller Releases Report Detailing the Financial and Human Costs of Marijuana Prohibition
Report Calls for the Taxation and Regulation of Marijuana for Adults
NEW YORK
Today, New York City Comptroller John Liu released his report calling for a system to tax and regulate marijuana for adult recreational use. The report comes just two days after Federal Judge Shira A. Scheindlin condemned the city's police department's use of stop and frisk - which has resulted in 600,000 unlawful arrests for marijuana possession since 1997 - as racially-biased. That same day, U.S. Attorney General Eric Holder called for Americans to rethink the "unintended consequences" of the war on drugs. Comptroller Liu's report details the problems associated with marijuana arrests in New York City -- including racial disparities and the impact of saddling young people with a permanent criminal arrest record -- and the overall financial costs of marijuana prohibition.
In growing shift, the federal government and states around the country are engaged in a significant review of drug policies generally and marijuana policies in particular. On Monday, Attorney General Holder noted that the war on drugs has resulted in "the decimation of certain communities, in particular of communities of color" and directed federal prosecutors to develop guidelines for some drug sentencing issues to be handled on the state or local level. Many states have already moved ahead with significant reforms to marijuana policy. Twenty states now permit the use of medical marijuana; fourteen states, including New York and, most recently, New Hampshire, have some kind of decriminalization law on the books; and voters in two states - Colorado and Washington - recently voted to end prohibition by taxing and regulating marijuana for recreational use for adults over the age of 21. By creating a regulatory regime, Colorado and Washington are bringing under the rule of law the production, sale and use of marijuana. Recent national surveys find that a majority of Americans now favor the legalization of marijuana.
"New Yorkers, like people elsewhere around the country, are questioning our broken polices related to marijuana," said gabriel sayegh, New York Director of the Drug Policy Alliance. "Comptroller Liu's report offers another important opportunity for New Yorker to examine the issues and discuss the range of options for fixing these laws - including ending failed prohibition. An increasing number of elected officials in the City and state agree that our marijuana policies are broken--resulting in racial disparities, Constitutional violations, fiscal waste and needless suffering. While there may not be widespread agreement about how to fix these problems, it's critical that we have an open and vigorous debate about the issue."
New York leads the nation in marijuana possession arrests, making more arrests than every other state in the country, including California, Florida and Texas. As noted in a recent ACLU report, in 2010, 97% of all marijuana offenses in New York were for possession only. The vast majority of those arrested (85%) are Black and Latino, mostly young men, even though numerous government studies report that young white men use marijuana at higher rates.
Marijuana policy is also being debated, examined and revised at the international level. In May, the Organization of American States produced a report, commissioned by heads of state of the region, predicting a likely hemispheric move towards marijuana legalization in the coming years. And in an effort to undercut the violence related to drug prohibition, the Uruguayan House of Representatives recently approved a bill to legally regulate marijuana and create the world's first government-regulated system of production, distribution and dispensing.
Studies show that criminalizing and arresting people for marijuana possession does little to prevent the use of marijuana. In national surveys, young people consistently report that it's easier to buy marijuana than alcohol, and under our current punitive system of prohibition, 20.5% of New York high school students report using marijuana in the past 30 days versus the 12.5% who have used cigarettes, which are carefully regulated. Many experts see the taxation and regulation of marijuana as a more effective way of controlling teen use than our current failed approaches.
Studies have also shown that these arrests have little to no public safety value. A recent report by Human Right Watch showed that the vast majority of people who enter the criminal justice system with an arrest for public possession of marijuana rarely go on to commit violent crimes. However, these arrests exact a profound human toll and can have far-reaching adverse consequences for those arrested, including lessening their opportunities for employment, education, housing, and loans.
Recent estimates show that New York state spends approximately $675 million a year enforcing marijuana possession laws, and most of these arrests occur in New York City. Fixing New York's marijuana laws would save hundreds of millions every year, which could be reinvested into the community increasing the quality of life for all New Yorkers. By enacting a regulatory framework, the City and state could capture tax revenue that is, currently, largely under the control of criminal enterprises.
Legislators in Albany have been taking steps to address the myriad problems in New York's current marijuana policies. Last year, the Governor proposed legislation to address police misconduct and racial disparities in marijuana arrests by standardizing some marijuana possession laws, making possession of marijuana in public view a violation, rather than misdemeanor. Legislators continue work to pass a medical marijuana proposal, with the Assembly passing a tightly-crafted bill earlier this year. And this spring, Senator Liz Krueger announced her intention to introduce a bill that will tax and regulate marijuana like alcohol in New York State. At the City level, the NY City Council has passed resolutions in favor of state legislation both to allow access to medical marijuana and standardize possession of marijuana in public view. And New York City mayoral candidates, such as Democrat Sal Albanese and Republican Joe Lhota, have called for the full legalization of marijuana.
"The data are clear - our current marijuana policies are doing more harm than good. They're racially biased, ineffective, wasteful, and counterproductive," said sayegh. "We need to rethink how we can enhance the health and safety of all New Yorkers through sensible reforms, informed by research and sound science. We can enact reforms that make good moral and monetary sense; we can address human costs as well as save millions that can be reinvested in our communities. Tackling these issues will require a vigorous, informed debate. Hopefully this report and other emerging developments - from Holder's comments to Judge Scheindlin's ruling on top and frisk to the growing number of reform initiatives at home and abroad - will spur such a discussion, because we can do better, and in fact we must."
The Drug Policy Alliance is the nation's leading organization promoting drug policies grounded in science, compassion, health and human rights.
(212) 613-8020
LATEST NEWS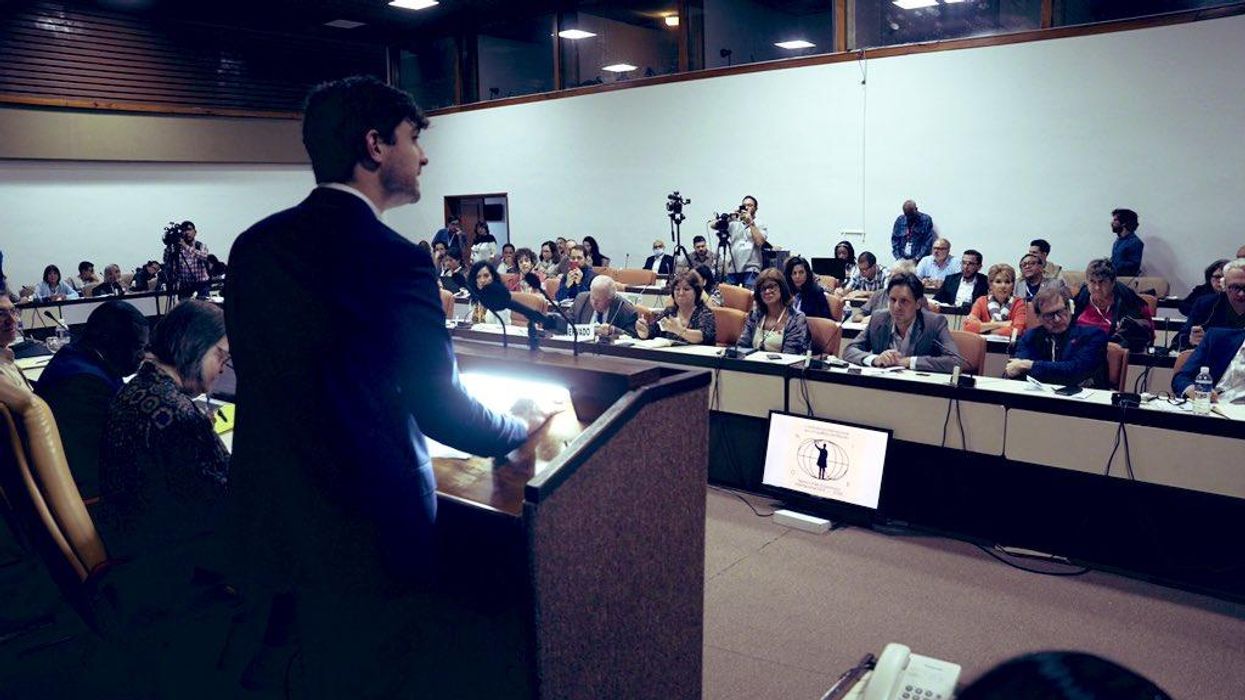 "What is the common vision to guide the Global South out of this crisis?" asked the Progressive International. "What is the plan to win it?"
Delegates to the Havana Congress on the New International Economic Order—a gathering organized by the Progressive International and attended by more than 50 scholars and policymakers from 26 countries across all six inhabited continents—agreed over the weekend on a declaration that outlines a "common vision" for building an egalitarian and sustainable society out of the wreckage of five decades of neoliberal capitalism.
"The crisis of the existing world system can either entrench inequalities," the declaration asserts, or it can "embolden" popular movements throughout the Global South to "reclaim" their role as protagonists "in the construction of a new world order based on justice, equity, and peace."
Delegates resolved to focus their initial efforts on strengthening the development and dissemination of lifesaving technologies in low-income nations.
"Delegates agreed that a key priority must be to secure science and technology sovereignty."
This decision comes one year after Cuban officials announced, at a press conference convened by the Progressive International (PI), their plan to deliver 200 million homegrown Covid-19 vaccine doses to impoverished countries abandoned by their wealthy counterparts and Big Pharma—along with tools to enable domestic production and expert support to improve distribution.
It also comes as Cuba assumes the presidency of the Group of 77 (G77), a bloc of 134 developing countries in Africa, Asia, and Latin America where "the combined crises of food, energy, and environment" are escalating, PI noted.
"What is the common vision to guide the Global South out of this crisis?" the coalition asked. "What is the plan to win it? What is the New International Economic Order for the 21st century?"
"After two days of detailed discussions about how to transform our shared world, delegates agreed that a key priority must be to secure science and technology sovereignty," PI general coordinator David Adler said Sunday at the conclusion of the Havana Congress. "From pharmaceuticals to green tech, from digital currencies to microchips, too much of humanity is locked out of both benefiting from scientific advances and contributing to new ones. We will, as today's declaration calls for, work to build 'a planetary bloc led by the South and reinforced by the solidarities of the North' to liberate knowledge and peoples."
Speaking at the January 12 ceremony during which Cuba ascended to the G77 presidency, Cuban Foreign Minister Bruno Rodríguez Parrilla emphasized the need for coordinated action across the Global South on science and tech, arguing that "scientific-technical development is today monopolized by a club of countries that monopolize most of the patents, technologies, research centers, and promote the drain of talent from our countries."
The G77 Summit on Science, Technology, and Innovation, scheduled for September in Havana, seeks to "unite, complement each other, integrate our national capacities so as not to be relegated to future pandemics," said Parrilla.
During his speech on the first day of the Havana Congress, meanwhile, former Greek Finance Minister Yanis Varoufakis called for a new non-aligned movement to "end the legalized robbery of people and Earth fueling climate catastrophe."
\u201cAt the Havana Congress on the New International Economic Order, @yanisvaroufakis calls for a New Non-Aligned Movement to "end the legalised robbery of people and Earth fuelling climate catastrophe."\n\nRead his full speech here: https://t.co/P8zdht8FD9\u201d

— Progressive International (@Progressive International) 1674836693
Read the full Havana Declaration on the New International Economic Order:
The Havana Congress,
Recalling the role of the Cuban Revolution in the struggle to unite the Southern nations of the world, and the spirit of the 1966 Havana Tricontinental Conference that convened peoples from Asia, Africa, and Latin America to chart a path to collective liberation in the face of severe global crises and sustained imperial subjugation;
Hearing the echoes of that history today, as crises of hunger, disease, and war once again overwhelm the world, compounded by a rapidly changing climate and the droughts, floods, and hurricanes that not only threaten to inflame conflicts between peoples, but also risk the extinction of humanity at large;
Celebrating the legacy of the anti-colonial struggle, and the victories won by combining a program of sovereign development at home, solidarity for national liberation abroad, and a strong Southern bloc to force concessions to its interests, culminating in the adoption of the U.N. Declaration on the Establishment of a New International Economic Order (NIEO);
Acknowledging that the project of decolonization remains incomplete, disrupted by concerted attacks on the unity of the South in the form of wars, coups, sanctions, structural adjustment, and the false promise that sovereign development might be won through integration into a hierarchical world system;
Emphasizing that the result has been the sustained divergence between North and South, characterized by the same dynamics that defined the international economic order five decades prior: the extraction of natural resources, the enclosure of 'intellectual property,' the plunder of structural adjustment, and the exclusion of the multilateral system;
Recognizing that despite these setbacks, the flame of Southern resistance did not die; that the pursuit of sovereign development has yielded unprecedented achievements—from mass literacy and universal healthcare to poverty alleviation and medical innovation—that enable a renewed campaign of Southern cooperation today;
Stressing that this potential for Southern unity is perceived as a threat to Northern powers, which seek once again to preserve their position in the hierarchy of the world system through mechanisms of economic exclusion, political coercion, and military aggression;
Seizing the opportunity of the present historical juncture, when the crisis of the existing world system can either entrench inequalities or embolden the call to reclaim Southern protagonism in the construction of a new world order based on justice, equity, and peace;
The Havana Congress calls to:
Renew the Non-Aligned Movement: In the face of increasing geopolitical tensions born from a decisive shift in the global balance of power, the Congress calls to resist the siren song of the new Cold War and to renew the project of non-alignment, grounded in the principles of sovereignty, peace, and cooperation articulated at the 1955 Bandung Conference, 1961 Non-Aligned Conference, 1966 Tricontinental Conference, and beyond.


Renovate the NIEO: To accompany the renewed non-aligned movement, the Congress calls to renovate the vision for a New International Economic Order fit for the 21st century; a vision that must draw inspiration from the original Declaration, but also account for the key issues—from digital technology to environmental breakdown—that define the present conditions for sovereign development; and to enshrine this vision in a new U.N. Declaration on the occasion of its 50th anniversary.


Assert Southern Power: The Congress recognizes that economic liberation will not be granted, but must be seized. As the original call for a New International Economic Order was won through the exercise of collective power in the coordinated production of petroleum, so our vision today can only be realized through the collective action of the South and the formation of new and alternative institutions to share critical technology, tackle sovereign debt, drive development finance, face future pandemics together, as well as coordinate positions on international climate action and the protection of national sovereignty over the extraction of natural resources.


Accompany Cuba in the G77: The Congress recognizes the critical opportunity afforded by Cuba's presidency of the Group of 77 plus China to lead the South out of the present crisis and channel the lessons of its Revolution toward concrete proposals and ambitious initiatives to transform the broader international system.


Build a Planetary Bloc: The Congress calls on all peoples and nations of the world to join in this struggle to definitively achieve the New International Economic Order; to build a planetary bloc led by the South and reinforced by the solidarities of the North, whose peoples recognize their obligation to resist the crimes committed in their names; and to bring the spirit of this Havana Congress into the communities that we call home.
News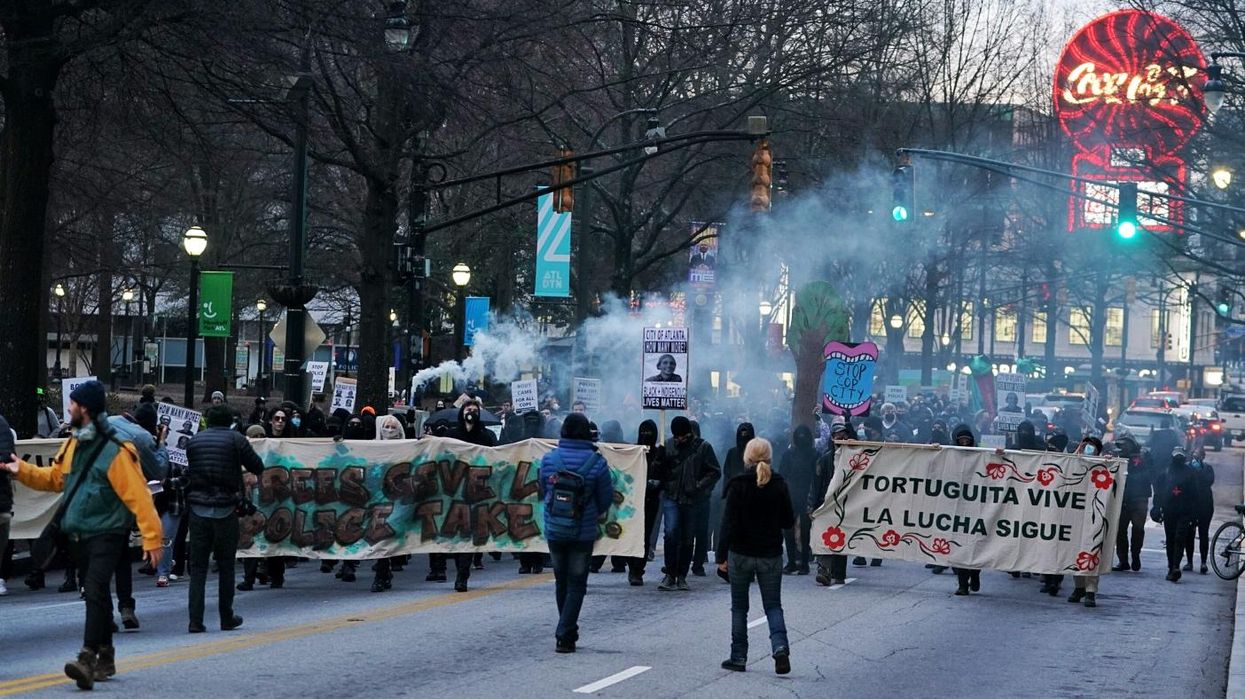 "It is imperative that we demand an independent investigation into the police murder of Manuel 'Tortuguita' Paez Terán," said one group. "We join calls for the termination of the lease and for Mayor Dickens' resignation."
A coalition of more than 1,300 climate and racial justice groups from across the United States on Monday joined a call for an independent investigation into the police killing of forest defender Manuel Paez Terán earlier this month, and demanded the resignation of Atlanta Mayor Andre Dickens.
Nearly two weeks after the fatal shooting of the 26-year-old activist and medic—known as Tortuguita—Dickens "has still failed to condemn the killing," said the groups, and has instead opted "to condemn protestors and parrot the rhetoric of extreme right-wing governor Brian Kemp."

Tortuguita was shot and killed on January 18 when a joint task force including Atlanta police officers raided an encampment at Weelaunee forest. The forest is the site of a proposed $90 million police training facility known as Cop City.
"His championing of Cop City occurs against the backdrop of a continued investment in the gentrification of Atlanta and a continued disinvestment of affordable housing for a city identified as having the country's highest level of wealth inequality."
Over the weekend Dickens, a Democrat, condemned people who have protested Tortuguita's killing in Atlanta, accusing protesters of traveling to the city to "wreak havoc" at demonstrations that were overwhelmingly peaceful.

"Within a few hours of the shooting, Dickens tweeted support for [an] injured state trooper and completely ignored the death at the hands of a task force which included Atlanta police officers on his watch," wrote the groups, which include People vs. Fossil Fuels, Jewish Voice for Peace, Climate Justice Alliance, and Oil Change International. "As a growing number of Atlanta residents, national and global news outlets, and human rights and environmental organizations worldwide call for an investigation of the police narrative of Tortuguita's death, Dickens has dismissed their concerns. He has refused to bring any scrutiny to the one-sided and unsubstantiated recounting of events. Dickens has yet to offer condolences to the slain protestor's family."
The groups noted that Dickens and the Atlanta City Council have the authority to terminate the land lease for Cop City in the forest and called for the mayor to do so immediately, denouncing his strong support for the Atlanta Police Foundation's proposal.
"His championing of Cop City occurs against the backdrop of a continued investment in the gentrification of Atlanta and a continued disinvestment of affordable housing for a city identified as having the country's highest level of wealth inequality," said the groups. "Mayor Dickens can somehow find $90 million dollars for Cop City, one third of which will come from taxpayer money. Still, he can't find money to keep our already overwhelmed hospitals open or to finance much-needed affordable housing."
Ikiya Collective, a signatory of the letter, noted that the training slated to take place at Cop City "will impact organizing across the country" as police are trained to respond to popular uprisings.
"This is a national issue," said the collective. "Climate justice and police brutality are interconnected, which is why we are joining the Stop Cop City calls to action with the frontline communities in Atlanta."
"It is imperative that we demand an independent investigation into the police murder of Manuel 'Tortuguita' Paez Terán," said Ikiya Collective. "We join calls for the termination of the lease and for Mayor Dickens' resignation."
News
Brazil's far-right ex-president has applied for a visa to remain in the U.S. amid worsening legal troubles in his home country, where he is facing multiple investigations.
Brazil's far-right ex-president Jair Bolsonaro has applied for a six-month visitor visa to remain in the United States amid worsening legal troubles in his home country.
U.S. authorities received Bolsonaro's application on Friday, The Financial Timesreported Monday, citing "his lawyer, Felipe Alexandre, who has advised the former president not to leave the country while it is being processed—a period that could last several months."
Bolsonaro is facing multiple investigations in Brazil. That includes longstanding probes into alleged wrongdoing committed during his four-year presidential term as well as the Brazilian Supreme Court's recently launched inquiry aimed at determining whether his incessant lies about electoral fraud are to blame for the coup attempt that his supporters launched in Brasília on January 8.
The close ally of former U.S. President Donald Trump—whose unceasing lies about his loss in the 2020 presidential election sparked a deadly right-wing insurrection in Washington two years ago—retreated to Florida on December 30, two days before the January 1 inauguration of his leftist successor, Luiz Inácio Lula da Silva, commonly known as Lula.
"He has been staying at the Kissimmee home of a former mixed martial arts fighter, José Aldo, where he is often thronged by adoring members of Florida's right-leaning Brazilian expat community," the Times noted. "Bolsonaro had been traveling on an A-1 visa reserved for diplomats and heads of state. It expired the day he left office, with a 30-day grace period."
Earlier this month, several members of U.S. Congress urged the Biden administration to rescind Bolsonaro's visa.
"We must not allow Mr. Bolsonaro or any other former Brazilian officials to take refuge in the United States to escape justice for any crimes they may have committed when in office," stated a letter to the White House signed by 41 Democratic lawmakers.
Alexandre claimed that there is no evidence that Bolsonaro committed any crimes related to the anti-democratic assault in Brasília, when his election-denying supporters ransacked Brazil's presidential palace, Congress, and Supreme Court.
Bolsonaro has tried to distance himself from the rioters, saying that they "crossed the line." In December, however, Bolsonaro broke his post-election silence to tell his backers—many of whom spent weeks after the October 30 runoff calling for a military coup to prevent Lula from taking office—that his political fate rested in their hands.
"Who decides where I go are you," Bolsonaro told a crowd outside the gates of the presidential residence on December 9. "Who decides which way the armed forces go are you."
Days later, hundreds of Bolsonaristas set fire to cars and buses and tried to breach federal police headquarters in Brasília in a preview of the larger January 8 insurrection.
A bigger right-wing mob invaded Brazil's main government buildings earlier this month under the false pretense that Lula's victory in October's election was the result of widespread fraud—a mistaken belief fueled by years of Bolsonaro and his allies' baseless attacks on the integrity of the country's election infrastructure, disinformation that spread rapidly on social media.
The day after the attack, thousands of democracy defenders took to the streets of Rio de Janeiro and São Paulo to demand jail time for those who carried out the violence as well as those who aided and abetted it.
Sen. Tim Kaine (D-Va.), head of the Senate Foreign Relations Committee's Western Hemisphere panel, said earlier this month that the U.S. should comply if Lula's administration requests Bolsonaro's extradition.
Alexandre, meanwhile, told the Times that Bolsonaro "might eventually decide to petition for a more permanent U.S. visa than the six-month extension he is seeking."
News
SUPPORT OUR WORK.
We are independent, non-profit, advertising-free and 100%
reader supported.