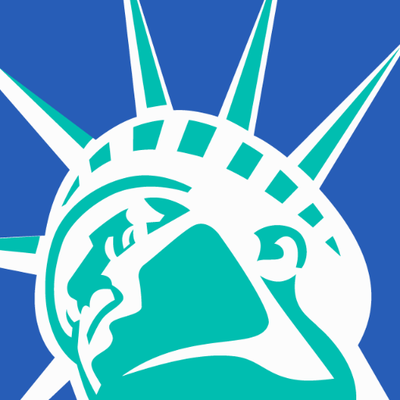 For Immediate Release
Contact:
Angela Bradbery (202) 588-7741; Jake Parent (202) 588-7779; for broadcast media, Barbara Holzer, (202) 588-7716
Obama Inc.
Statement of Robert Weissman, President of Public Citizen
WASHINGTON
Last week, Public Citizen called on President Barack Obama to refuse to accept corporate funding for his inauguration, as he did in 2009. More than 30,000 people have signed a petition to Obama urging the same. For more information, visit https://www.citizen.org/pressroom/pressroomredirect.cfm?ID=3769.
Today's decision by President Obama to accept corporate funding for inaugural festivities is deeply disappointing. The American people have a right to expect something other than an inauguration brought to them by Bank of America.
That the corporate-funded inaugural festivities will fall on the anniversary of the U.S. Supreme Court's decision, Citizens United v. Federal Election Commission, is not just ironic given President Obama's stated support for a constitutional amendment to overturn the decision holding that corporations can spend unlimited amounts on elections, it undermines the case for corporate-free elections.
The Presidential Inaugural Committee has stated that it will not accept funds from lobbyists, foreign corporations, TARP recipients that have not repaid their government loans or others that do not pass its vetting process. But every corporation's donations create a conflict of interest, because they all have business before the government in one way or the other. The problem with donations from lobbyists is that they expect something in return for their contribution. The situation is exactly the same with corporate contributors, virtually all of whom employ lobbyists.
Public Citizen is a nonprofit consumer advocacy organization that champions the public interest in the halls of power. We defend democracy, resist corporate power and work to ensure that government works for the people - not for big corporations. Founded in 1971, we now have 500,000 members and supporters throughout the country.
(202) 588-1000
LATEST NEWS
"Howard Schultz may be a multibillionaire, but he has got to understand that he and the multibillion-dollar corporation he runs are not above the law."
Sen. Bernie Sanders vowed Thursday to move ahead with a planned vote to force Starbucks CEO Howard Schultz to testify on the company's numerous labor law violations after the coffee chain offered up other executives to appear in the billionaire's place.
In a letter to Sanders (I-Vt.), who chairs the Senate Health, Education, Labor, and Pensions Committee, Starbucks general counsel Zabrina Jenkins wrote that the company is "shocked and deeply concerned" that the senator has rejected proposed stand-ins for Schultz, including executive vice president AJ Jones II.
"Respectfully, Howard Schultz is not the right witness for the hearing," Jenkins wrote, insisting that the Starbucks CEO "delegated decisionmaking regarding actions to be taken on union issues to a small team of executives which includes Mr. Jones."
Jenkins also emphasized that Schultz, who has been directly rebuked by the National Labor Relations Board (NLRB) for threatening pro-union workers, is stepping down as CEO at the end of the month.

Sanders made clear in his response letter that he wasn't persuaded by the company's rationale.
Echoing the language of Starbucks' letter, Sanders wrote that he is "shocked and deeply concerned that Howard Schultz would continue to defy a request made by a majority of members on the U.S. Senate Committee on Health, Education, Labor, and Pensions (HELP) to testify about the 80 complaints issued by the National Labor Relations Board against Starbucks for violating federal labor law, the more than 500 unfair labor practice charges lodged against Starbucks, and the illegal firing of more than a dozen Starbucks workers."
"Let's be clear," Sanders continued. "Howard Schultz is the founder of Starbucks, he is the CEO of Starbucks, he is the spokesperson of Starbucks, and he will continue to be on the Board of Directors at Starbucks well into the future. In numerous media interviews, Mr. Schultz has made it clear that he is the driving force of labor policy at Starbucks. For these reasons, the Senate HELP Committee invited Howard Schultz to testify, not a subordinate, because he is the man who engineered and continues to make labor decisions at Starbucks."
"At some point in the future, we may well want to hear from other executives as to how Starbucks intends to abide by the law and allow workers to form unions," the senator added. "But right now, the immediate issue is to hear from Mr. Schultz."

Sanders announced earlier this week that the Senate HELP Committee will vote this coming Wednesday on whether to subpoena Schultz after the executive refused to voluntarily cooperate with the panel's requests for meetings, documents, and answers to questions about Starbucks' union-busting activities.
Starbucks has denied allegations from workers and the NLRB that it is targeting and firing union organizers, unlawfully threatening pro-union workers with the loss of benefits, cutting workers' hours, and refusing to bargain in good faith with employees who have voted to unionize.
Since the groundbreaking victory in Buffalo, New York in December 2021, more than 280 Starbucks locations across the United States have opted to join Workers United, the union representing Starbucks employees.
Schultz returned for his third stint as Starbucks CEO in early 2022, a move widely seen as part of the company's attempt to crush the nascent union movement. Starbucks Workers United says the company has fired more than 200 workers for engaging in legally protected union activity.
In his letter on Thursday, Sanders pointed to a federal administrative law judge's ruling earlier this week that "detailed a November 2021 meeting—before Mr. Schultz had even returned to the company as CEO—that he had with all Buffalo-area Starbucks workers."
"These workers were forced to attend this meeting while every Buffalo-area store was closed to listen to Mr. Schultz one month prior to union elections that were held in the area," Sanders wrote. "This meeting makes clear the enormous power and influence Mr. Schultz has over labor policy at Starbucks even when he is not the official CEO of the company."
"The American people are sick and tired of multinational corporations violating labor laws with impunity," he continued. "Howard Schultz may be a multibillionaire, but he has got to understand that he and the multibillion-dollar corporation he runs are not above the law."
News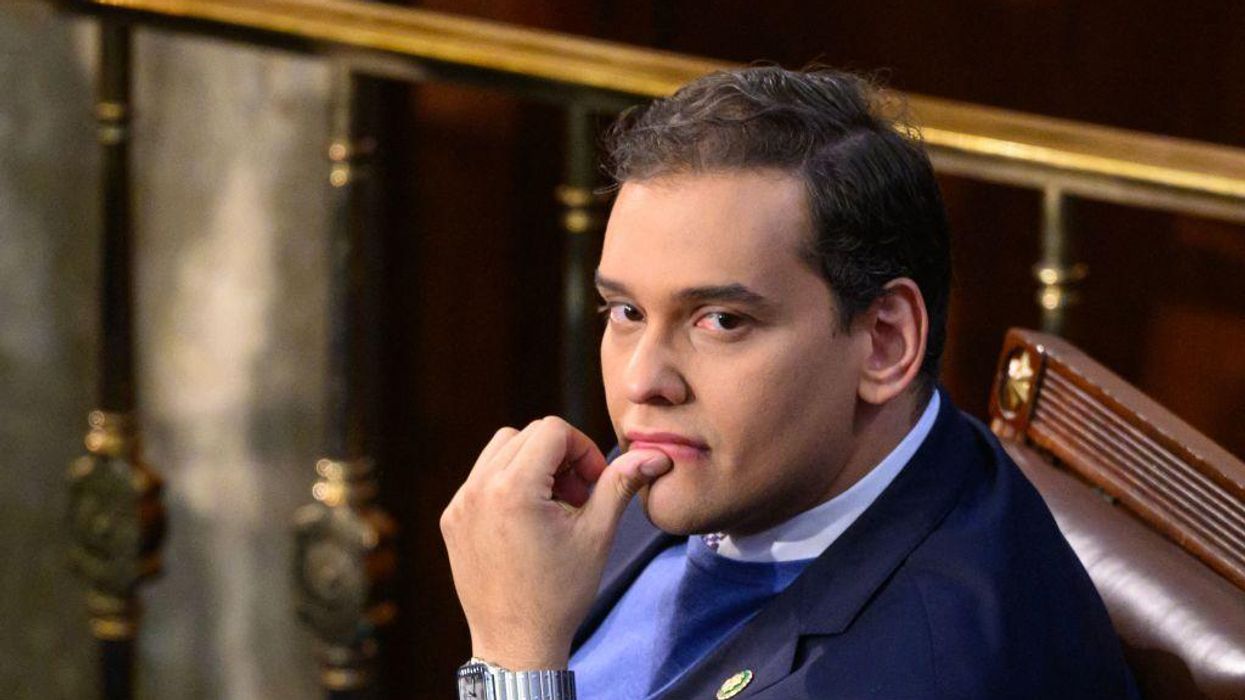 "Santos' constituents deserve real representation at home and in Washington, instead of a liar and a fraud with zero credibility," said Stand Up America's executive director.
As the U.S. House Committee on Ethics announced an investigation into embattled Congressman George Santos, progressives on Thursday renewed calls for the New York Republican to be expelled from office over his elaborate lies and controversies.
"Why did it take the MAGA House nearly two months to do anything about it?" asked Accountable.US spokesperson Derek Martin.
Santos, who was sworn in to represent New York's 3rd District in January, has faced criticism for dishonesty about his education, employment history, and religious background, and concerns have mounted about his net worth, claims of fraud in Brazil and the United States, potential campaign finance violations, and alleged sexual harassment of a former staffer.
"George Santos' extensive lies were exposed even before he was sworn in," Martin noted. "Everyone knows George Santos is a total fraud—even his own constituents have called for him to resign."
House Speaker Kevin McCarthy (R-Calif.) "should've called for Santos to resign on Day 1," he argued. "It's too little, too late from the MAGA majority."
House Ethics Committee Chair Michael Guest (R-Miss.) and Ranking Member Susan Wild (D-Pa.) said in a statement that in accordance with chamber rules, the panel unanimously voted on Tuesday to establish an investigative subcommittee led by Rep. David Joyce (R-Ohio.) He is joined by Wild as well as Congressmen John Rutherford (R-Fla.) and Glenn Ivey (D-Md.).
Guest and Wild explained that the subcommittee has jurisdiction to determine whether Santos "engaged in unlawful activity with respect to his 2022 congressional campaign; failed to properly disclose required information on statements filed with the House; violated federal conflict of interest laws in connection with his role in a firm providing fiduciary services; and/or engaged in sexual misconduct towards an individual seeking employment in his congressional office."
\u201cIt is beyond time that George Santos is investigated for his campaign finance violations, but it may just be that him being a creepy boss is what gets him booted. Looking forward to the report from the House Ethics Committee.\u201d

— Dr. Cindy Banyai (@Dr. Cindy Banyai) 1677794819
Santos' office said Thursday that "the House Committee on Ethics has opened an investigation, and Congressman George Santos is fully cooperating. There will be no further comment made at this time."
Meanwhile, Stand Up America executive director Christina Harvey said that "George Santos deceived voters in New York's 3rd Congressional District about his résumé, background, and the source of his campaign funds. The House Ethics Committee should condemn Santos in the strongest possible terms and recommend his expulsion from the House of Representatives."
"Speaker McCarthy has promised to remove Santos if he is found to have broken the law, and we will hold him to his word," Harvey continued. "Santos' constituents deserve real representation at home and in Washington, instead of a liar and a fraud with zero credibility."
Stand Up America also joined with Common Cause and more than 50 other groups based in New York this week for a letter calling on the state's congressional delegation "to commit to voting to expel Rep. Santos from Congress."
"As New York state in recent years has made strides toward becoming a national leader on campaign finance issues, voters expect our federal delegation to hold their colleagues to a higher standard of transparency and accountability," they wrote. "Federal prosecutors and regulators are already doing their job. It's time for every member of New York's congressional delegation to make it clear that they are prepared to hold Rep. Santos accountable."
"Failing to do so," they warned, "is putting political gain over the interests of New York voters."
As The Hillnoted Thursday, "The Ethics Committee probe is just one of several investigations into Santos, who is also coming under scrutiny from the Nassau County District Attorney, the New York state attorney general, the Queens district attorney, and reportedly by the U.S. Attorney's Office in the Eastern District of New York."
News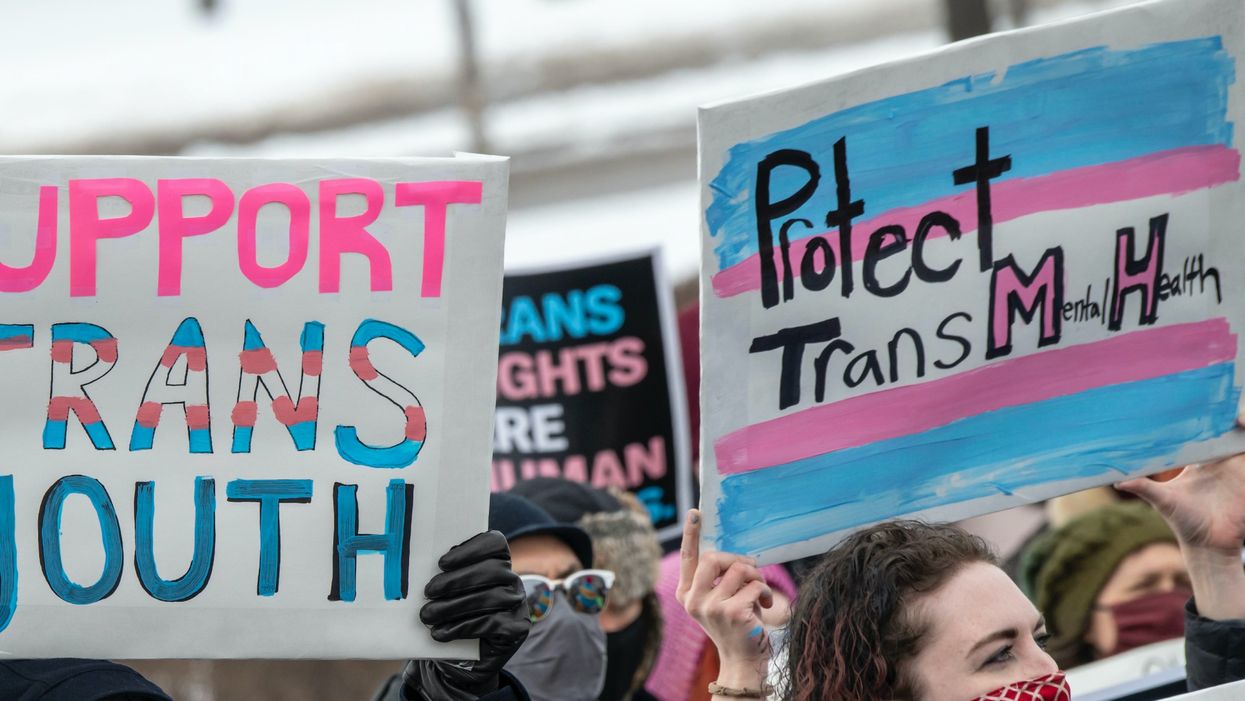 "We will not allow this dangerous law to stand," the ACLU and Lambda Legal vowed after Republican Gov. Bill Lee signed the gender-affirming healthcare ban into law.

A trio of civil rights groups on Thursday said they will sue after Republican Tennessee Gov. Bill Lee ignored pleas from human rights and health experts and signed a bill banning gender-affirming healthcare for transgender youth—a move that came on the same day the governor also approved legislation criminalizing public drag shows.
Under S.B. 1—introduced by state Sen. Jack Johnson (R-23), the same lawmaker behind the public drag ban—transgender minors undergoing hormone therapy or taking prescribed puberty blockers as of July 1, 2023 will be cut off from such care in Tennessee after March 31, 2024. Trans youth not receiving gender-affirming care by July 1 will be barred from doing so in the state.
Tennessee joins Alabama, Arkansas, Arizona, South Dakota, Tennessee, and Utah in outlawing or restricting gender-affirming care for trans youth—and, in the case of Alabama, anyone under age 19. Federal judges have blocked Alabama and Arkansas from implementing their bans. Meanwhile this year, at least 24 states have introduced legislation to prohibit or restrict such care.

Lambda Legal—which along with the ACLU and ACLU of Tennessee announced its intent to sue—accused Lee and Republican lawmakers of "taking away the freedom of families of transgender youth to seek critical healthcare" and "putting the government in charge of making vital decisions traditionally reserved to parents in Tennessee."
"They've chosen fearmongering, misrepresentations, intimidation, and extremist politics over the rights of families and the lives of transgender youth in Tennessee."
"We will not allow this dangerous law to stand," the groups said in a joint statement. "Certain politicians and Gov. Lee have made no secret of their intent to discriminate against youth who are transgender or their willful ignorance about the lifesaving healthcare they seek to ban."
"Instead, they've chosen fearmongering, misrepresentations, intimidation, and extremist politics over the rights of families and the lives of transgender youth in Tennessee," the groups added. "We are dedicated to overturning this unconstitutional law and are confident the state will find itself completely incapable of defending it in court. We want transgender youth to know they are not alone and this fight is not over."
\u201cBREAKING: Tennessee Governor Bill Lee just signed into law a ban on all forms of gender-affirming care for trans people under 18. We're suing.\n\nTennessee \u2014 we'll see you in court.\u201d

— ACLU (@ACLU) 1677791360
Ivy Hill, director of gender justice for the Campaign for Southern Equality, said in a statement after the bill passed that "my heart is breaking for transgender youth all across the country and throughout the South."
"We've known for years that it's never been easy to access gender-affirming care in states like Tennessee and the passage of this bill will only make it harder," they added. "But the trans and queer community across the South will do what we've always done: come together, support each other, and chart new systems that help people live authentic, thriving lives where they know they are loved and supported."
Dr. Allison Stiles, a Memphis physician, said that "this bill, I feel, was born out of fearmongering—out of false rhetoric that we are doing sex-change operations on our children."
"The hate has grown, and we now have a bill that could get parents arrested for taking their gender-dysphoric child to the physician, and their physicians for taking care of them," she asserted.
"There are at least four human beings that I have touched with my hands who are this side of the grave because of the gender-affirming care."
"Just to throw in a little science here... there are four independent aspects to our sexuality," Stiles added. "Our genetics—which could be XX, XO, XY, XXY, XYY—there is our outward appearance, our gender identity, and our sexual preference. The XX and XY fetus are identical, actually, until six weeks of gestation."
Proponents of gender-affirming care noted it saves lives.

"There are at least four human beings that I have touched with my hands who are this side of the grave because of the gender-affirming care," Rev. Dawn Bennett of the Table Nashville, a faith group that centers the LGBTQ+ community, recently asserted.
\u201cAny person at risk of being affected by these restrictions on gender-affirming care should reach out to https://t.co/79KIQtz5zD or https://t.co/zp5TRXGsU3.\u201d

— ACLU of Tennessee (@ACLU of Tennessee) 1677795133
According to the ACLU, Republican lawmakers in more than 20 states are trying to ban gender-affirming care for trans youth—and in some cases, even adults.

Lee also signed a bill on Thursday making Tennessee the first state to criminalize public drag shows. The governor signed the measure amid allegations of hypocrisy following the revelation that he dressed in drag at least once while in high school in the 1970s.
"Drag is not a threat to anyone. It makes no sense to be criminalizing or vilifying drag in 2023," Lawrence La Fountain-Stokes, a professor of culture and gender studies at the University of Michigan who has performed in drag, told the Associated Press.
"It is a space where people explore their identities," La Fountain-Stokes continued. "But it is also a place where people simply make a living. Drag is a job. Drag is a legitimate artistic expression that brings people together, that entertains, that allows certain individuals to explore who they are and allows all of us to have a very nice time. So it makes literally no sense for legislators, for people in government, to try to ban drag."
\u201c@TheTNHoller @GovBillLee I wonder if he was a minor when he dressed in drag? If so, how did his parents allow it?\u201d

— The Tennessee Holler (@The Tennessee Holler) 1677531691
Other GOP-run states—including Idaho, Kentucky, Montana, North Dakota, and Oklahoma—are considering similar drag bans.

News
SUPPORT OUR WORK.
We are independent, non-profit, advertising-free and 100%
reader supported.