For Immediate Release
Contact:
Naomi Seligman 202.408.5565
Jefferson Indictment Upheld by Fourth Circuit
WASHINGTON
Today, the Fourth Circuit Court of Appeals upheld the indictment of Rep. William Jefferson (D-LA), clearing the way for the case to go to trial. Rep. Jefferson had sought dismissal of the indictment on the grounds that it was obtained in violation of the Constitution's Speech or Debate Clause, which prohibits the use of legislative material against a member of Congress. The Court of Appeals rejected Rep. Jefferson's argument, finding that the government can prosecute the case without referencing constitutionally protected legislative material.
CREW's executive director Melanie Sloan stated, "While the Constitution protects members of Congress from having evidence of their legislative actions used against them, the Speech or Debate Clause was never intended to allow members of Congress to evade prosecution for criminal acts. The Constitution also entitles a criminal defendant to a speedy trial and we are looking forward to seeing Rep. Jefferson receive one."
Citizens for Responsibility and Ethics in Washington (CREW) is a nonprofit 501(c)(3) organization dedicated to promoting ethics and accountability in government and public life by targeting government officials -- regardless of party affiliation -- who sacrifice the common good to special interests. CREW advances its mission using a combination of research, litigation and media outreach.
LATEST NEWS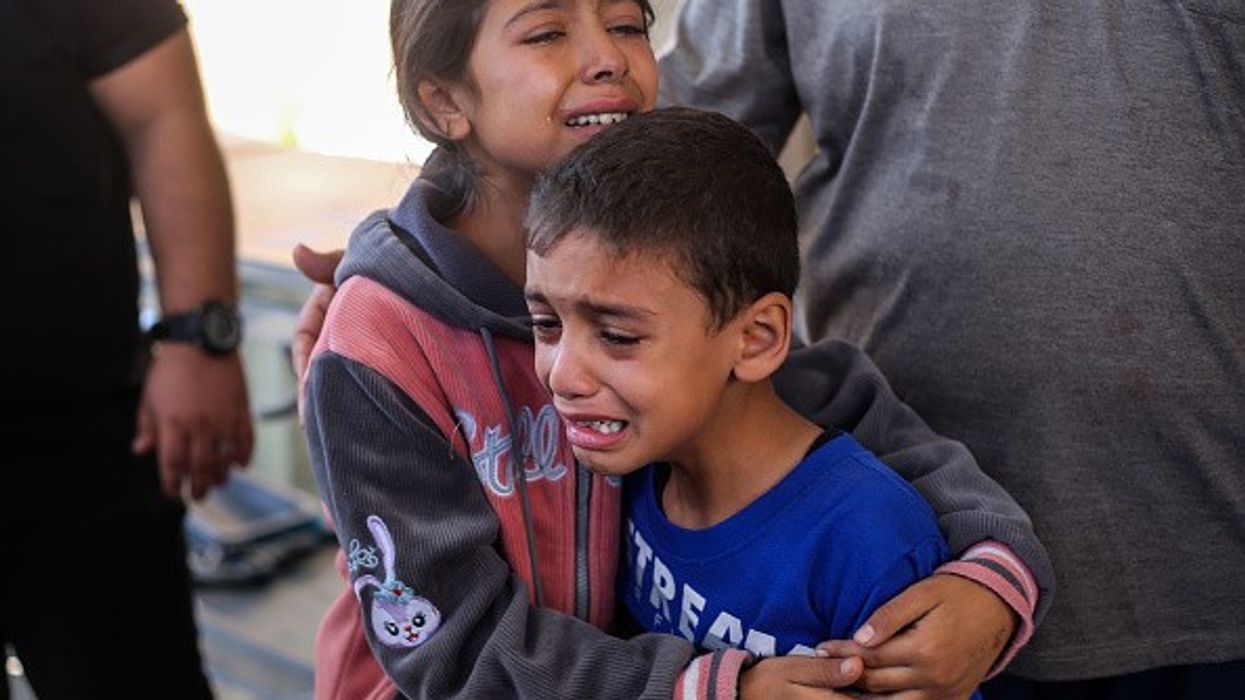 Officials in Europe, Canada, and the U.S. have attempted to "backtrack" on the widespread unconditional support that's been expressed in the last week for Israel's assault on Gaza.

The United Nations special rapporteur on the occupied Palestinian territories expressed concern on Sunday that the international body has so far not publicly advocated for an immediate cease-fire in Gaza, as rhetoric from the United States and other influential countries has offered tacit approval of an Israeli air campaign in the blockaded enclave where at least 2,670 Palestinians, including more than 700 children, have now been killed.
Francesca Albanese, who has served as the special rapporteur since 2022, toldAl Jazeera that Israel must account for exactly "how the dismantlement of Hamas is happening" as it intensifies what it claims is a war targeting Hamas to retaliate for the group's surprise attack on October 7.
Instead, the Israel Defense Forces (IDF) have spent the last week bombing residential buildings, schools housing refugees, healthcare facilities, and at least one convoy of people traveling through Gaza after Israel ordered one million people to leave the northern part of the enclave within 24 hours in order to "save their lives" from continued strikes.
The Palestinian Ministry of Health said Sunday that at least 50 entire families in Gaza have been wiped out from the civil registry, with all their members killed in air strikes and shelling.

"I don't have any sign that [a cease-fire] is being considered even at the U.N. secretary-general level," Albanese told Al Jazeera. "It troubles me because, on one hand, you have Israeli officials saying they want to eliminate Hamas. But what we see on the ground is thousands of people including children being killed and injured."
U.N. Secretary-General António Guterres has called for "international humanitarian law and human rights law" to be upheld, but has not called for a cessation of the strikes in Gaza.

On social media, Albanese added that "there can be no more delay" of a public call by Guterres for a cease-fire, and that atrocities like the mass displacement and killing of civilians "must not only be punished but also prevented."

The U.N. Security Council was discussing calls for a humanitarian cease-fire "behind closed doors" in New York on Saturday, the Vatican Newsreported, and other officials over the weekend signaled a retreat from the rhetoric of U.S. President Joe Biden and a number of other Western leaders last week.
Biden and the leaders of the U.K., France, Italy, and Germany said in a joint statement last week that they supported Israel's right "to defend itself" without demanding the country act within the bounds of international law as it unleashed its air campaign and called up 300,000 reservists for a likely ground assault.
Speaking to PBS Newshour Saturday, U.S. Defense Secretary Lloyd Austin said, "Hamas is not the Palestinian people... so I do not think that the people should pay the price" for Hamas' killing of at least 1,300 people, including nearly 300 soldiers.
The European Council also released its first joint statement on the crisis Sunday, saying Israel has the right to self-defense while respecting "humanitarian and international law" and ensuring "the protection of all civilians at all times."
The council said it would hold a meeting on Tuesday "to get a grip on the response to the war between Israel and Hamas," Irish Times correspondent Naomi O'Leary reported, as European officials, diplomats, and members of the European Parliament have grown concerned about European Commission President Ursula von der Leyen's stated support for what human rights experts have condemned as Israel's "collective punishment" of Palestinians in Gaza.
In Canada, Prime Minister Justin Trudeau also said Saturday night that he was "deeply concerned by the dire humanitarian situation in the Gaza Strip" as people remained without access to electricity, food, and water.
Al Jazeera journalist Sana Saeed noted that Trudeau was one of the leaders who just days ago was "cheering on Israel's 'right to defend itself,' refusing to condemn the assault on Gaza and loss of Palestinian life" even as the Israeli defense minister called all two million residents of Gaza "human animals" as he announced a "complete siege" on the enclave.

"As the Israeli genocide of Palestinians becomes clearer and harder to defend to the public at large, expect more about-faces, backtracking, and softening of stances of people who have cheered this on," said Saeed.
But such comments are mere "posturing," she added, when they are not accompanied by clear calls for a cease-fire to prevent further loss of civilian lives.
"Note how any liberals (U.S., Canada, Europe) who are now discussing 'minimizing harm' and the 'humanitarian crisis' make zero demands of a cease-fire, zero calls for even restraint by Israel," said Saeed. "Nothing."
Rights activist and photographer Patience Zalanga suggested some officials are "being hit with the reality that there are more people who aggressively oppose the genocide of Palestinians than they realized," as thousands of Americans—and tens of thousands of people worldwide—have joined protests in recent days to demand a cease-fire in Gaza.
"The United States government does not care any more or less for Palestinians," said Zalanga. "But what they do care about is how bad this looks. And it's only getting worse."

News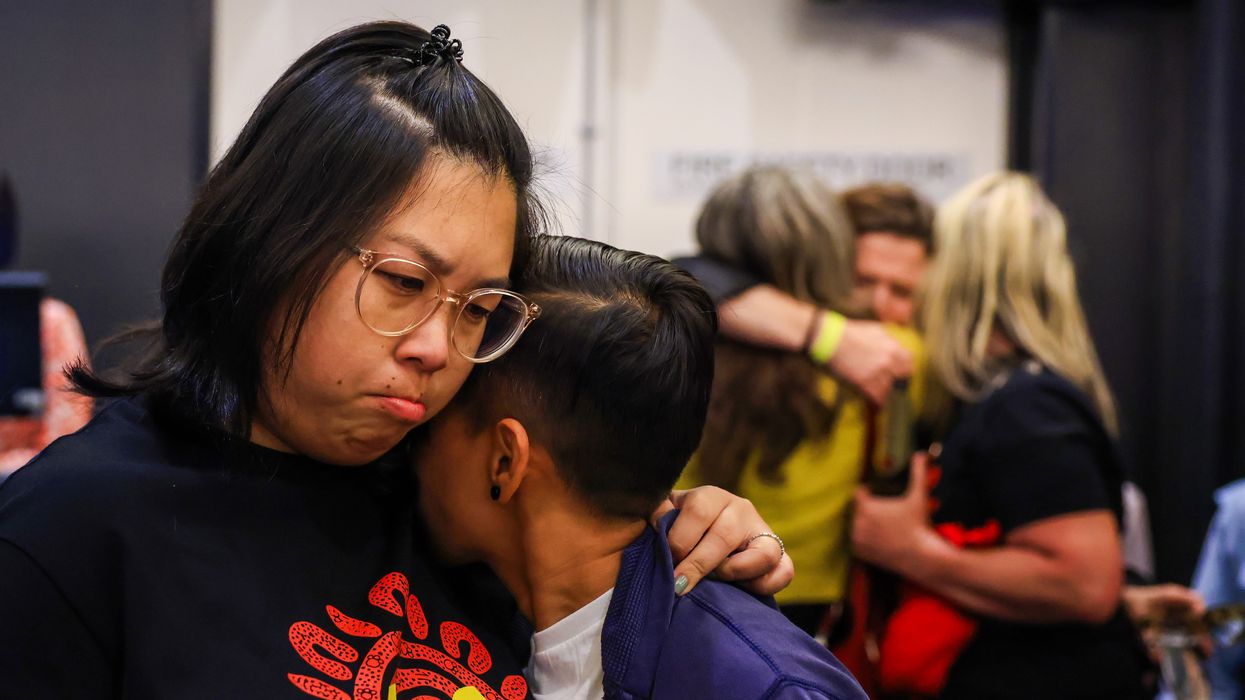 "It is a blight on Australia's history that successive governments of various political persuasions have failed to uphold the rights of First Nations people," said the Australia director for Human Rights Watch.
Indigenous groups in Australia on Sunday called for a "Week of Silence" beginning Saturday night to protest what one campaigner called the "gut-wrenching" outcome of a referendum that would have formally recognized Indigenous Australians in the country's Constitution and created a body to advise the government on policies that affect them.
Communities with large populations of Aboriginal people and Torres Strait Islanders voted overwhelmingly for the referendum, but nationwide, 60.4% of voters sided with a "No" campaign that relied on misleading the public about how the new policies would be implemented.
"It's very sad and it's grieving," Hannah McGlade, a member of the United Nations permanent forum on Indigenous issues, toldThe Guardian. "The majority of Australian people could not see the sense in finally recognizing Aboriginal people."
Groups including the Central Land Council and the Central Australian Aboriginal Congress said the vote represented "a bitter irony" as they called for a week of silence "to grieve this outcome and reflect on its meaning and significance."
"That people who have only been on this continent for 235 years would refuse to recognize those whose home this land has been for 60,000 and more years, is beyond reason," they said.
But they groups said they "will not rest long."
"Fly our flags low. Talk not of recognition and reconciliation. Only of justice and the rights of our people in our own country," the groups said. "Re-gather our strength and resolve, and when we determine a new direction for justice and our rights, let us once again unite. Let us convene in due course to carefully consider our path forward."
Communities of Aboriginal people and Torres Strait islanders suffer higher rates of suicide, domestic violence, and incarceration than the rest of the Australian population, particularly in remote, rural parts of the country.
"If only people down south had seen what Aboriginal people in the bush were voting for, then maybe we would have had a different result," Marion Scrymgour, a member of Parliament for the Labor Party who represents Lingiari in the Northern Territory, toldThe Guardian. Forty percent of Scrymour's constitutents are Indigenous, and 74% of the people living in the division's most remote areas voted for the "Voice" referendum.

Conservative campaigners spent months encouraging voters who were unfamiliar with the referendum to vote "No" instead of learning more about it, with the slogan, "If you don't know, vote no." They also repeatedly asked, "Where's the detail?" despite the "Yes" campaign stating that Parliament would determine the exact implementation of the new policies after the vote, and claimed passing the referendum would be "constitutionally risky" and divide the country by race by introducing the concept into the Constitution.
Dozens of constitutional experts and law professors signed a letter earlier this month rejecting those claims.
"The original Constitution was approved through referendums in each of the colonies, but many people, including women, Aboriginal and Torres Strait Islander peoples and people who did not own property, had limited or no voting rights," wrote the experts. "The framers (who were all white men) included the concept of 'race' within the Constitution, as they intended for the new Commonwealth Parliament to be able to pass laws that discriminated against people on the basis of race. In particular, they sought to pursue the White Australia Policy, where the rights of white Australians were given preferential treatment in relation to immigration, employment, and movement. As such, whether or not we agree that the Constitution should continue to embed this concept, it is wrong to frame the Voice as introducing a racial divide into the Constitution. The racial divide has always been there."
Prime Minister Anthony Albanese, celebrities, prominent retired judges, and universities were among those that backed the campaign to formally recognize the Indigenous people who make up 3.8% of the Australian population.
Human Rights Watch called on the Australian government to "prioritize the views of Indigenous communities" in its next steps.
"The United Nations Declaration on the Rights of Indigenous Peoples, which was endorsed by Australia in 2009, recognizes that Indigenous people have the right to participate in decision-making in matters that would affect their rights, and that governments should consult with Indigenous people before making laws that affect them," said Daniela Gavshon, the group's Australia director. "It is a blight on Australia's history that successive governments of various political persuasions have failed to uphold the rights of First Nations people."
News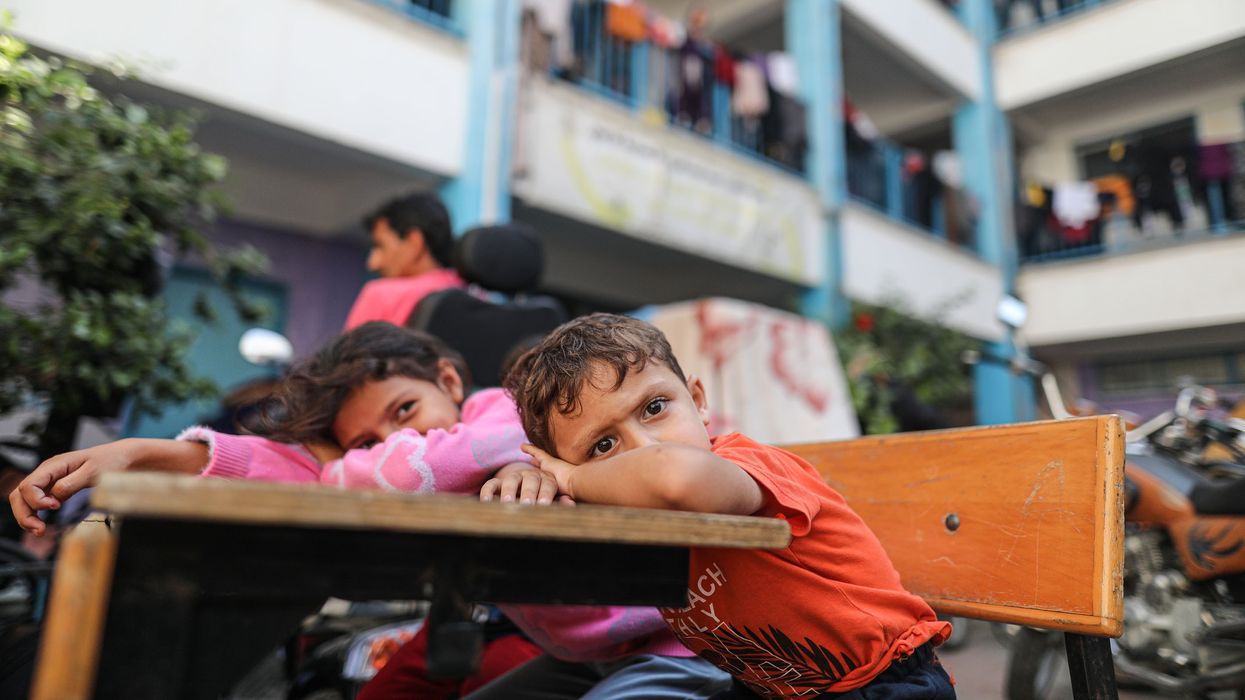 "Wars have rules," said the United Nations agency for Palestinian refugees. "Civilians, hospitals, schools, clinics, and UN premises cannot be a target."
The emergency relief coordinator for the United Nations on Saturday said that "humanity is failing" as officials in the United States and other powerful Western countries refused to hear the calls of a growing number of humanitarian groups, progressive lawmakers, and governments for a cease-fire in Gaza—allowing Israel to forge ahead with what will likely be an imminent ground assault on the blockaded enclave.
"The past week has been a test for humanity," said Martin Griffiths one week after Hamas unleashed a brutal surprise attack on Israel, killing at least 1,300 people and taking scores of people hostage. As Israel's response has targeted Gaza—home to two million people, about half of whom are children—repeated airstrikes have bombarded "homes, schools, shelters, health centers, and places of worship," Griffith said, leaving at least 2,215 Palestinians dead, including more than 600 children.
"Entire residential neighborhoods have been razed to the ground," added Griffiths, who serves as under secretary-general for humanitarian affairs at the United Nations. "Aid workers have been killed. The humanitarian situation in Gaza, already critical, is fast becoming untenable."
Griffith's comments came as the U.N. Relief and Works Agency for Palestine Refugees (UNRWA) reported that the indiscriminate bombing campaign has placed its own shelters in "unprecedented" danger, making it impossible for workers to ensure the safety of some 270,000 people who have been displaced and sought shelter at 102 schools run by the agency.
"Wars have rules. Civilians, hospitals, schools, clinics, and UN premises cannot be a target," said the UNWRA said in a statement. "We are sparing no effort to advocate with parties to the conflicts to meet their obligations under international law to protect civilians including those seeking refuge in UNRWA shelters."
Al Jazeera reported Saturday that correspondents have observed an increased presence of tanks near Sderot, Israel, close to northern Gaza, suggesting the ground invasion that has been threatened in recent days could be imminent.
The continuous bombardment of Gaza has already led to overcrowding in hospitals including Gaza's largest healthcare facility, with one surgeon telling Al Jazeera the overwhelming demand could lead to an infectious disease outbreak—compounding the catastrophe already underway as Israel has refused to open an humanitarian corridor to allow medical and other types of aid into Gaza.
Margaret Harris, a spokesperson for the World Health Organization, told the outlet it is "absolutely critical" for humanitarian aid to be delivered.
"Hospitals are overwhelmed, people cannot get treatment, kids with burns have no pain relief," she said. "The will to open that border is the thing that's missing."
Egyptian President Abdel-Fattah el-Sisi agreed to open a corridor on Thursday, but Israel has yet to allow delivery.
"We are particularly concerned about the devastating impact on the 50,000 pregnant women in Gaza right now and newborn babies, who are all left without essential medical care," said Riham Jafari, coordinator of advocacy and communication in Palestine for ActionAid, in a statement.
As the violence escalated, protests broke out across the globe—from the Philippines, to countries across the Middle East, to Finland, England, and Ireland on Friday and Saturday, with the Palestine Solidarity Campaign reporting that 150,000 people marched through London to demand Conservative Prime Minister Rishi Sunak end his support for Israel's bombardment.
"I'm here because I'm human," one marcher told Al Jazeera Arabic, calling the Israeli onslaught "a collective punishment, a war crime."
Griffiths called on "all countries with influence" to exert their power to "ensure respect for the rules of war," instead of publicly stating that Israel has the right "to defend itself" without demanding the IDF take steps to preserve civilian lives.

"It's been a dreadful week," said Griffiths. "Humanity must prevail."

News
Independent, nonprofit journalism needs your help.
Please Pitch In
Today!