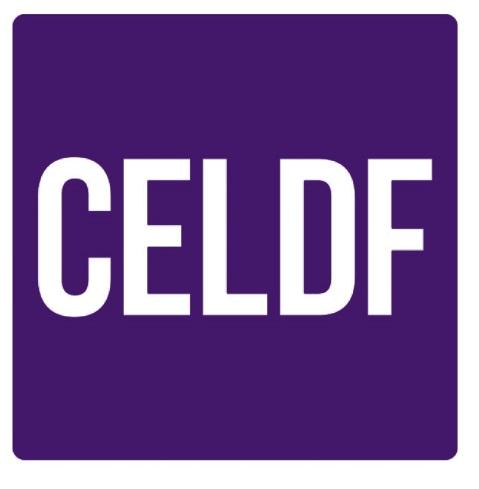 For Immediate Release
Contact:
Chad Nicholson, Community Environmental Legal Defense Fund, Pennsylvania Community Organizer, CELDF.orgchad@celdf.org, 207-541-3649
Gas Company Files Federal Lawsuit To Overturn Small Pennsylvania Township's Rights of Nature Law...Again
Suit comes weeks after a well failure by the company in the Township, and as industry ratchets up opposition to Rights of Nature nationwide.
WASHINGTON
Last Wednesday, Pennsylvania General Energy Company (PGE) sued Grant Township in federal court - for a second time - to overturn the community's law banning frack waste injection wells. The law, drafted with assistance from the Community Environmental Legal Defense Fund (CELDF), includes language recognizing the rights of local ecosystems and was democratically adopted by over 70% of Township voters in 2015. Injection wells threaten drinking water, cause earthquakes, and have been shut down in states such as Ohio and California. The PA Department of Environmental Protection (DEP) also sued Grant Township in 2017, making last week's filing the third lawsuit to be filed against the Township (pop. 700) for trying to protect its drinking water.
Jon Perry, Chairman of the Grant Township Board of Supervisors, said, "So here we go again. PGE throwing another lawsuit at us to try to bring us to heel, when our community has overwhelmingly said 'hell no' multiple times. PGE tried but couldn't sell this well during this time of economic ruin, and so instead has delivered our community a Christmas present that blames our valid local law for its problems and is suing us again."
In March 2020, the DEP cited the law as valid in a decision denying PGE a permit to inject waste. PGE is still appealing that decision, and its filings have revealed that the company has been trying to sell the well.
Meanwhile, less than two months ago, in October, a conventional gas well that PGE operates in the Township failed, and has now been shut down and plugged. Dozens of dump containers were filled with contaminated soil and hauled away. At no point did the DEP or PGE notify Grant Township officials of this. That site is less than a mile from the proposed injection well.
Chad Nicholson, CELDF organizer in Pennsylvania, said, "The fossil fuel industry is terrified the tactics taken in Grant Township are spreading. This community continues to act as a lighthouse in a raging storm made up of oil and gas corporations, state permitting agencies, and enabling courts that have crashed down on them for over five years. Yet they remain standing, protecting their own community. They serve as both a warning signal to other communities, as well as a beacon of hope and courage to those who wish to fight back. We at CELDF are proud to continue to stand with them in their fight to protect their water and their community."
PGE's actions come as the fossil fuel industry and sympathetic state legislators continue to ratchet up their opposition to Rights of Nature nationwide. On December 1, 2020, the American Petroleum Institute, perhaps the most influential fossil fuel lobby in the nation, filed a brief in opposition to a federal civil rights case brought by CELDF, in defense of local Ohio communities' right to vote on qualified Rights of Nature laws. Also on December 1, 2020, a bill (HB 54), to try to ban Rights of Nature in the courts, was introduced in the Missouri House of Representatives, continuing a national trend.
The Community Environmental Legal Defense Fund (CELDF) is helping build a decolonial movement for Community Rights and the Rights of Nature to advance democratic, economic, social, and environmental rights-building upward from the grassroots to the state, federal, and international levels.
(717) 498-0054
LATEST NEWS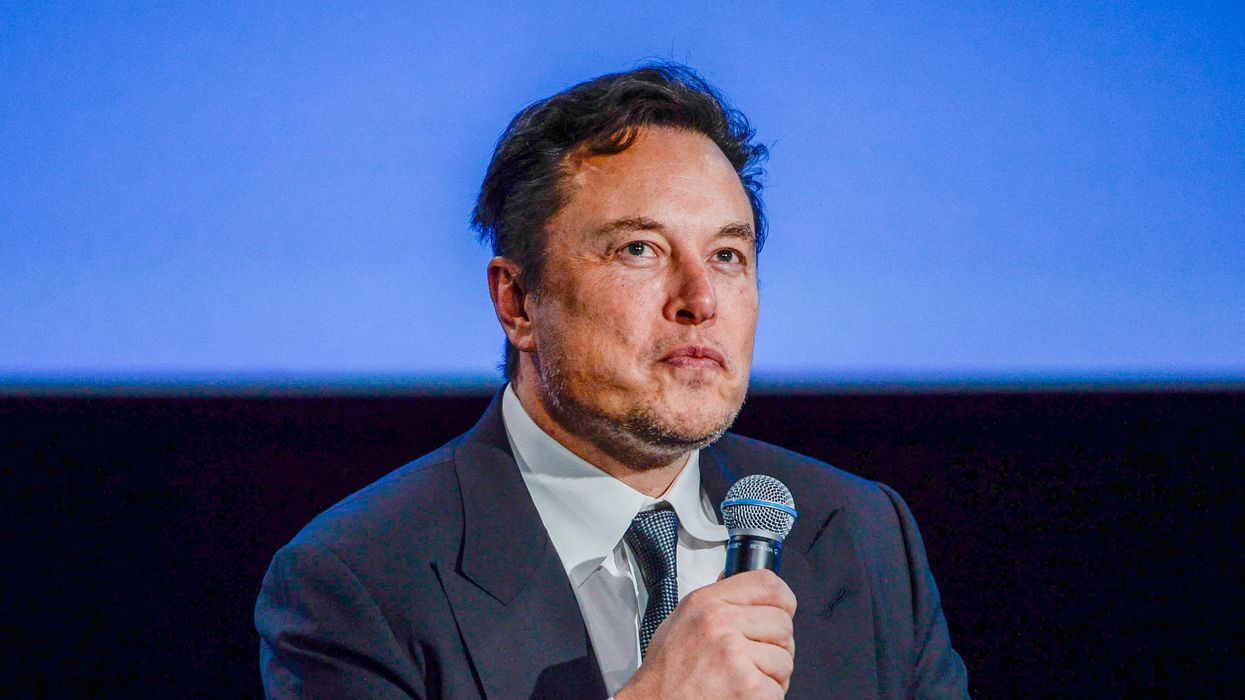 "We have some labor market agreements in the Nordic region, and you have to comply with them if you want to run a business here," said the head of Denmark's largest union.
With Swedish mechanics nearly six weeks into a strike aimed at pressuring U.S. electric car manufacturer Tesla into signing a collective bargaining agreement, the firm's staunchly anti-worker CEO, billionaire Elon Musk, was running out of ways to continue operations in the country on Tuesday as Danish workers launched a solidarity action.
Denmark's United Federation of Workers (3F), the largest labor union in the country, announced that unionized dockworkers and delivery drivers will not comply with a Tesla plan to circumvent the Swedish strike by delivering cars to Danish ports and trucking them to Sweden.
Jan Villadsen, chair of 3F Transport, toldThe Guardian that IF Metall, the Swedish union that represents 130 mechanics at Tesla service centers in the Scandinavian country, called on the Danish workers to support the strike.
"IF Metall and the Swedish workers are fighting an incredibly important battle right now," said Villadsen. "When they ask for our support, we are of course behind them. Just like companies, the trade union movement is global in the fight to protect workers."
The mechanics began the work stoppage on October 27, after five years of trying to reach a collective bargaining agreement with Tesla. The employees work at seven service centers owned by the EV manufacturer.
About 9 in 10 workers in Sweden are covered by collective bargaining agreements, but Musk recently said he disagrees "with the idea of unions" because they create "a lords and peasants sort of thing" and "try to create negativity in a company."
IF Metall says Tesla pays mechanics who service its cars less than the industry average in Sweden, and the workers aim to secure better pensions and insurance plans.
In recent weeks, Musk—the world's richest person, with an estimated net worth of $245 billion—has appeared mystified by the solidarity that other workers in Sweden—and now Denmark—are showing the mechanics.
Postal workers, electricians, and dockworkers in Sweden have all refused to continue operations with Tesla in support of the strike.
Musk said unionized postal workers' refusal to deliver license plates for new Tesla vehicles was "insane" and filed a lawsuit last month against the Swedish Transport Agency over the growing work stoppage.
"Wait until he finds out about global labor solidarity," said Ruwan Subasinghe, legal director of the International Transport Workers' Federation.

The Danish dockworkers' action, said Villadsen, will provide another lesson for Musk about how workers in Nordic countries build collective power.
"Even if you are one of the richest in the world, you can't just make your own rules," Villadsen toldThe Guardian. "We have some labor market agreements in the Nordic region, and you have to comply with them if you want to run a business here."
Jacob Lykke, head of a 3F Transport local union in the Danish port city of Esbjerg, told Jydske Vestkysten that "as of December 20, we will not drive [Tesla's] cars off board, as we usually do."
Dockworkers and delivery drivers "will not receive and transport Tesla's cars going to Sweden," 3F said in a statement. "With the sympathy action, that model is no longer possible."
News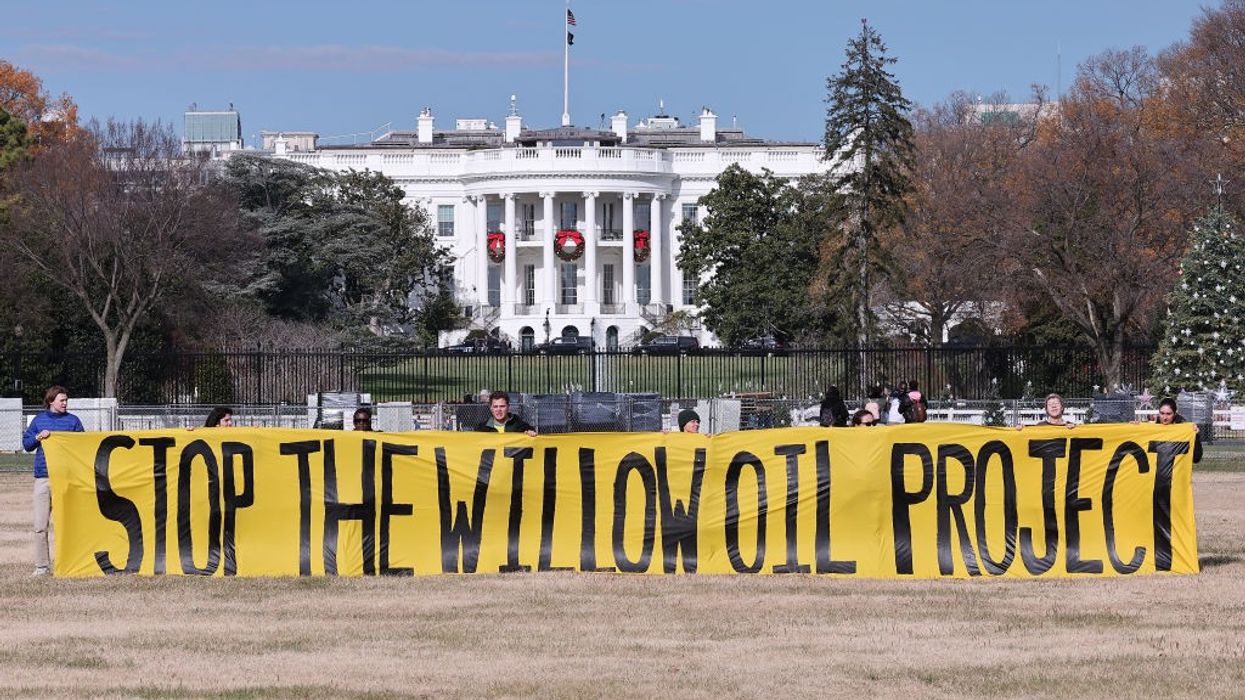 A new report also concludes that the United States should put $97.1 billion per year toward helping poor countries with their energy transitions.
In order to limit global heating to 1.5°C in a way that prioritizes climate justice, wealthy nations like the United States must stop extracting oil, gas, and coal by 2031.
That's the conclusion of a report released Tuesday by the Civil Society Equity Review titled Equitable Phaseout of Fossil Fuel Extraction: Toward a Reference Framework for a Fair and Rapid Global Phaseout. The report, published to coincide with the ongoing United Nations Climate Change Conference (COP28) in the United Arab Emirates, provides both timelines of when it would be fair for different countries to end fossil fuel extraction and payment schedules for how much wealthier nations should provide to help poorer ones finance their energy transitions.
"Limiting warming to 1.5°C requires all countries to reduce their fossil fuel extraction and use, starting now. But fairness dictates that some should reduce faster than others," Greg Muttitt of the International Institute for Sustainable Development and Global Gas and Oil Network said in a statement. "To make a just transition possible in countries whose economies depend heavily on fossil fuel revenues and jobs, wealthy countries should phase out their fossil fuels within just eight years, and provide significant amounts of support to poorer countries."
"The only hope that we'll back away from the brink is a globally fair arrangement that gives poorer countries the time and resources to manage rapid transitions away from fossil fuel production and consumption."
The new report came the day after the publication of the annual Global Carbon Budget report, which found that carbon dioxide emissions from the burning of fossil fuels reached a record 36.8 billion metric tons in 2023 and that, if human societies continue to burn fossil fuels at current rates, they have a 50% chance of pushing temperatures consistently above 1.5°C in around seven years.
"All countries need to decarbonize their economies faster than they are at present to avoid the worse impacts of climate change," Corinne Le Quéré, Royal Society research professor at the University of East Anglia's School of Environmental Sciences, said in response to the Carbon Budget findings.
The Civil Society Equity Review agreed that emissions must fall rapidly everywhere, but argued that "this will be politically achievable only if it is widely accepted as fair."
"The speed and scale of the transformations required to move away from the fossil economy can look daunting, particularly in countries that are dependent on fossil fuel revenues, while millions of people within them depend on fossil fuel extraction for jobs and livelihoods," Anabella Rosemberg, senior adviser on just transition for Climate Action Network International, said in a statement.
The report concluded that
No country should build any new infrastructure for extracting fossil fuels;
Wealthy countries that are less dependent on fossil fuels, including the U.S., U.K., Australia, Germany, and Canada, should stop all extraction by 2031;
Countries that are generally less dependent on fossil fuels should stop extraction by the early 2030s; and
Poorer nations that are highly reliant on fossil fuels should stop all extraction by 2050.
The findings come despite the fact that, during 2023, both the U.S. and the U.K. announced plans for new oil and gas drilling projects, including the
Willow project
in Alaska and the
Rosebank oilfield
in the North Sea.
"Everyone knows that countries' mitigation pledges under the Paris agreement are far off track from keeping warming below 1.5°C, or even 2°C. But there is far less awareness that countries' and corporations' plans for producing oil, gas, and coal are even farther off track," said Sivan Kartha of the Stockholm Environment Institute.
"Practically speaking," Kartha continued, "the only hope that we'll back away from the brink is a globally fair arrangement that gives poorer countries the time and resources to manage rapid transitions away from fossil fuel production and consumption."

The report also provides guidelines for those resources based on "fair share" contributions from wealthier nations derived from their capacity and their responsibility for the climate crisis. The U.S., which is the No. 1 historical emitter of carbon pollution, would owe 46.3% of the total, or $97.1 billion per year. The E.U. comes next, owing 20.7% or $43.4 billion per year. It is followed by Japan (9.3% and $19.5 billion), Canada (4.1% and $8.6 billion), and the U.K. (3.8% and $8 billion.)
"The Civil Society Equity Review report clearly shows that the richest countries are largely responsible for the climate crisis. They also have the greatest capacity to deliver the solutions we need," Oxfam International climate policy lead Nafkote Dabi said in a statement. "Rich countries should be the first to commit to the phaseout of fossil fuels. They should also commit to providing crucial financial support to developing countries to facilitate their transition to clean energy."
The Civil Society Equity Review was first convened in 2015 and now has the backing of more than 500 organizations and movements. Its latest report comes amid the greatest push to negotiate a total phaseout of fossil fuels at a U.N. climate conference to date.
"As the climate negotiations pivot, finally, to the central issues of fossil fuel extraction and developmental justice, this report steps back and takes a long-overdue hard look at the overall structure of the problem," Tom Athanasiou of the Climate Equity Reference Project said in a statement. "Its goal is to move the discussion forward and we think that, by giving real numbers—both phaseout dates and support needs—it does just that."
News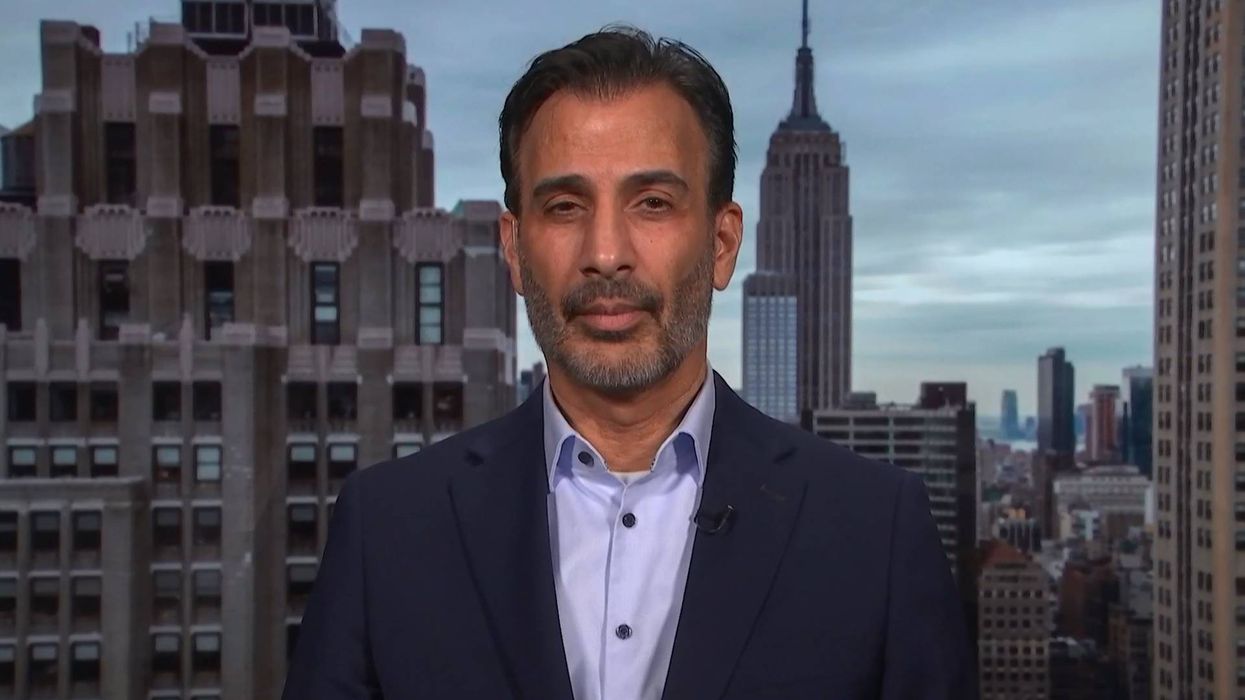 Meanwhile, a Biden administration spokesperson says it is "too soon" to judge whether Israel is protecting Palestinian civilians in Gaza.

A former United Nations human rights official who resigned from his job in October over what he called the world body's refusal to prevent Israel's slaughter of thousands of Palestinian civilians said this week that Israeli forces are undeniably committing genocide in Gaza.
In a Sunday interview with Al-Araby Al-Jadeed translated by The New Arab, Craig Mokhiber—formerly the New York director for the Office of the High Commissioner for Human Rights—described Israel's Gaza onslaught as the "most clear-cut case of genocide I have seen in my career."
"We are witnessing genocide in the 21st century, and it seems that the United Nations is once again unable to stop it," the American attorney added. "I realize that the term 'genocide' is being politicized and misused in some circumstances—so as a human rights lawyer, I am careful to apply the term only when there is a prima facie case and the evidence is clear."
"We are witnessing genocide in the 21st century, and it seems that the United Nations is once again unable to stop it."

Mokhiber, who is 63 years old, worked at the U.N. for more than 30 years as a human rights specialist, serving in places including Gaza, Afghanistan, and Darfur. He also worked during the Tutsi, Bosnian, Yazidi, and Rohingya genocides.
He quit in late October, penning a scathing resignation letter excoriating the U.N. Echoing earlier comments by Israeli Holocaust scholar Raz Segal, Mokhiber called Israel's conduct "a textbook case of genocide."
"What's interesting about this case compared to others is that generally when you try to prove genocidal intent, you need to get secret government documents and files, and dig through old secret archives to find indicators of intent," Mokhiber said Sunday.
"Here we have frank and clear statements of genocidal intent by senior Israeli officials, both public and official," he added.
Numerous senior Israeli officials have made what critics have called genocidal statements, including Prime Minister Benjamin Netanyahu, President Isaac Herzog, Defense Minister Yoav Gallant, Agriculture Minister Avi Dichter, and a number of Knesset lawmakers.
"They have a strong sense of impunity, frankly because of the protection they enjoy from the United States, Britain, and Europe in international forums," said Mokhiber.
During a Monday press conference, U.S. State Department spokesperson Matthew Miller was asked about Mokhiber's genocide assertion.
"The State Department has a rigorous process for evaluating... what constitutes genocide, ethnic cleansing, or a crime against humanity," he replied. "Those are terms we only use with very explicit care."
"We are monitoring the evolving situations and are examining facts as they develop," Miller continued. "It's an extremely challenging space to get all the information... But we support Israel's right to continue to take action to ensure that Hamas can never conduct terrorist attacks like it did on October 7th again. And as part of that, we urge Israel to take all possible measures to minimize civilian harm."
Asked if Israel is heeding Biden administration exhortations to protect civilians in Gaza, Miller said that "I think it's too early to draw a definitive assessment. I will say that unfortunately, we do expect to see civilian casualties as a result of this campaign."
"We believe that far too many civilians have been killed," Miller said later during the press conference. "But again, this goes back to the underlying problem of this entire situation, which is that Hamas has embedded itself inside civilians—inside civilian homes, inside its mosques, in schools, in churches. It is Hamas that is putting these civilians in harm's way."
Gaza officials said Tuesday that nearly 16,000 Palestinians—including more than 4,000 women and over 6,000 children—have been killed by Israeli bombs and bullets, with upward of 42,000 others wounded, around 80% of the besieged strip's 2.3 million people forcibly displaced, and approximately 60% of the territory's homes destroyed or damaged.
President Joe Biden—who is seeking $14.3 billion in additional military aid for Israel—and other U.S. officials have been accused of genocide denial for aspersing Gaza authorities' casualty reports because they were issued by Hamas. However, Israeli military officials said off the record this week that Hamas' figures are accurate.
News