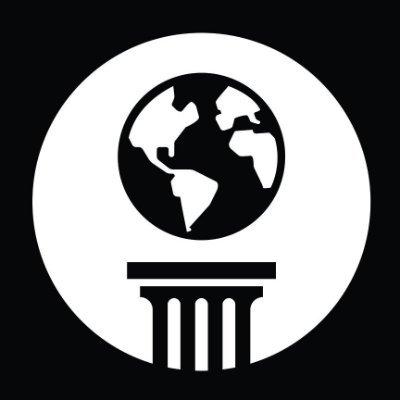 Hawai'i Legislature Approves First-of-its-Kind Chlorpyrifos State Ban
Governor could sign bill into law in the coming days.
Honolulu, HI
Today, Hawaii's legislature approved a state ban on chlorpyrifos, a highly dangerous restricted use pesticide (RUP) widely used in industrial farming. Besides phasing out all chlorpyrifos uses by 2023, this comprehensive bill puts in place robust pesticide reporting prohibits the use of the most toxic pesticides within 100 feet of school during normal school hours, requires a pesticide drift monitoring pilot study, and beefs up funding for the state's pesticide enforcement. Governor David Ige could sign the bill into law in the coming days.
Chlorpyrifos has been linked to reduced IQ and attention deficit disorder in children and is highly toxic to farmworkers, some of whom have been poisoned by it on multiple occasions on Hawai'i farms in recent years. Last year, the EPA refused to ban chlorpyrifos claiming the science is "unresolved" and decided it would study the issue until 2022.
The following statement is from Paul Achitoff, Earthjustice managing attorney:
"We applaud the Hawaii legislature for passing this important bill and commend enators Russell Ruderman and Mike Gabbard, as well as Representatives Richard Creagan and Chris Lee, for their leadership on this issue. Banning this nerve agent from our food and farms is critical to protecting children, workers, and countless communities that face the dangers of pesticide drift every day. We urge the governor to sign the first chlorpyrifos ban in the nation and rid Hawaii of this dangerous chemical once and for all."
Earthjustice is a non-profit public interest law firm dedicated to protecting the magnificent places, natural resources, and wildlife of this earth, and to defending the right of all people to a healthy environment. We bring about far-reaching change by enforcing and strengthening environmental laws on behalf of hundreds of organizations, coalitions and communities.
800-584-6460
LATEST NEWS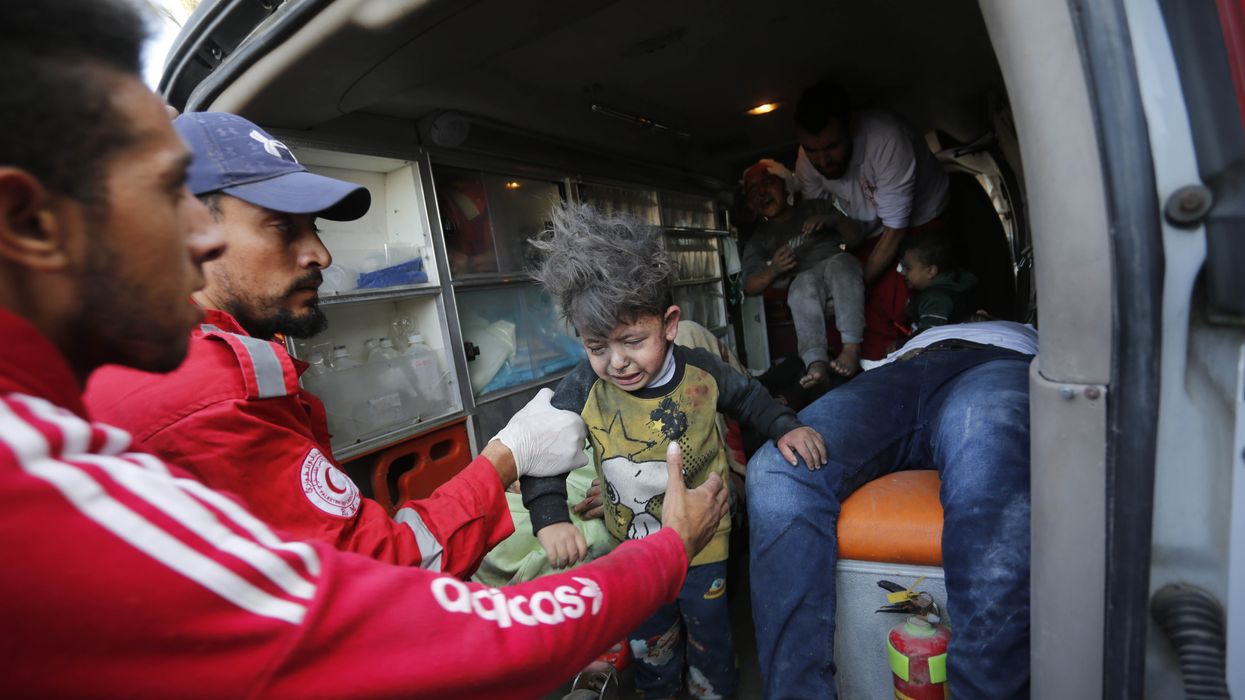 "I signed this statement because I believed until October 7th that harming the innocent is a crime, and I believe it even more today," said one Israeli history teacher.
Hundreds of academics, including faculty members from at least five Israeli universities, released an open letter Monday calling on the Biden administration to end its no-strings-attached support for Israel's war on the Gaza Strip.
The letter—also signed by artists, writers, and others—was made public after the U.S. vetoed a U.N. Security Council resolution calling for an immediate humanitarian cease-fire in the Gaza Strip, where Israeli forces have killed more than 17,000 people in just over two months.
"We denounce the October 7 attacks," reads the letter, which as of this writing has 720 signatories. "At the same time, 75 years of displacement, 56 years of occupation, and 16 years of blockade have generated an ever-worsening spiral of violence that can only be stopped with a political solution."
"Israel's continued apartheid in the West Bank, administrative detention (jail without trial) of 2000 civilians, and daily terrorizing of Palestinians by armed settlers, are causing an escalation of violence," the letter adds. "This historic injustice continues unchecked because the U.S. allows Israel to flout binding U.N. Security Council resolutions. We call on the U.S. to stop its unconditional support of Israel's assault on Gaza and flagrant violations of international humanitarian law. Ideas for a political resolution abound; they require political will."
Organizers of the letter said its signatories include scholars from 62 cities—including Tel Aviv—across 14 countries. Mordehai Amihai-Bivas, Israel's former ambassador to Barbados, is among the signers, as is Meir Baruchin, an Israeli history teacher who was arrested last month over social media posts criticizing the killing of Gaza civilians.
"I signed this statement because I believed until October 7th that harming the innocent is a crime, and I believe it even more today," Baruchin said in a statement Monday. "I believed that all human beings have the right to live in security, justice, and peace, and I believe that even more today."
The letter comes as Gaza's population of roughly 2.3 million people is facing dire humanitarian conditions—including widespread hunger, the lack of uncontaminated water, and the spread of infectious diseases—as well as near-constant bombing by Israeli forces, which have received thousands of bombs and other weaponry from the U.S.
The letter calls on the Biden administration—which has thus far rebuffed efforts to secure a sustained end to the bombing or attach conditions to its military assistance—to "lead the way in negotiating an immediate and lasting cease-fire, implementing a hostage-prisoner exchange, and supplying urgent humanitarian aid to Gaza."

Lior Sternfeld, a leading scholar of history and Jewish studies at Pennsylvania State University and the spokesperson for the group behind the new letter, said that "as an Israeli historian studying the modern Middle East and seeing the rapid deterioration of humanity in front of our eyes, I know that the unbearable toll of death will impact the lives of Palestinians and Israelis for generations to come."
"The only way to minimize damage and restore hope is to demand a cease-fire now and the unconditional release of all the hostages," said Sternfeld. "We must find a path to a peaceful Israel/Palestine."
News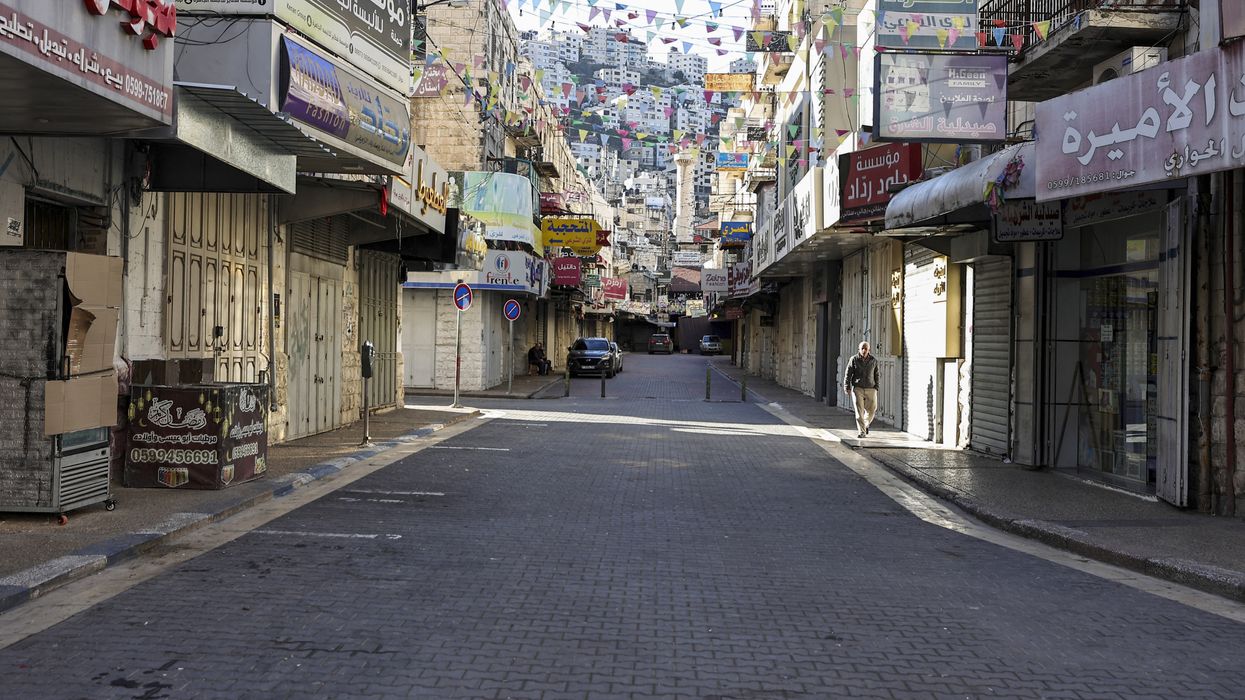 Work stoppages were also held in Jordan, Lebanon, and elsewhere to demand an end to the Israeli onslaught.

Streets were empty and shops were closed across the West Bank on Monday as people in the occupied territory held a general strike to protest Israel's assault on the Gaza Strip, part of a broader day of action that included work stoppages in Lebanon, Jordan, and elsewhere around the world.
Since Israel's latest war on Gaza began following a deadly Hamas-led attack in early October, violence by settlers and occupying forces in the West Bank has surged, making 2023 the deadliest year in the Palestinian territory in nearly two decades. According to the humanitarian group Save the Children, Israeli soldiers or settlers have killed more than 100 kids in the West Bank so far this year—three times the number killed in 2022.
In the Gaza Strip, Israeli forces have killed more than 7,000 children in less than two months, and more than a million kids are currently at grave risk as Israel expands its ground operation to include areas of southern Gaza that were previously seen as relative safe havens.
"The situation is extremely difficult," Hussein al-Sayyed, who is staying with relatives in the southern city of Khan Younis after fleeing Gaza City earlier in the war, toldThe Associated Press. "I have children and I don't know where to go. No place is safe."
The West Bank's general strike kicked off what's expected to be an international day of strikes and other protests around the world demanding an end to Israel's bombardment of Gaza.

Amman-based Roya Newsreported that the United Nations Relief and Works Agency for Palestinian Refugees (UNRWA) in Jordan took part in the protests, "closing all its facilities, including its schools, and urging all employees and students to stay at home."
The protests come days after the United States vetoed a U.N. Security Council resolution calling for an immediate humanitarian cease-fire in the Gaza Strip. The move drew immediate and widespread backlash from humanitarian groups and lawmakers around the world, including some in U.S. President Joe Biden's party.

"Shameful," Democratic Rep. Alexandria Ocasio-Cortez (D-N.Y.) wrote Sunday in response to the veto. "The Biden admin can no longer reconcile their professed concern for Palestinians and human rights while also singlehandedly vetoing the U.N.'s call for a cease-fire and sidestepping the entire U.S. Congress to unconditionally back the indiscriminate bombing of Gaza."
Muwafaq Sahwil, secretary of the Palestinian political party Fatah in Ramallah and el-Bireh, toldAl Jazeera that Monday's strikes are "a message to the U.S. administration that stands against the aspirations of our people."
"It is also a message from people around the world to their politicians and the international community to stand up for the Palestinian people who have been suffering from occupation for 75 years," said Sahwil. "We hope the strike will push the international community to help stop the war and to respond to Palestinians' aspirations to achieve self-determination."
News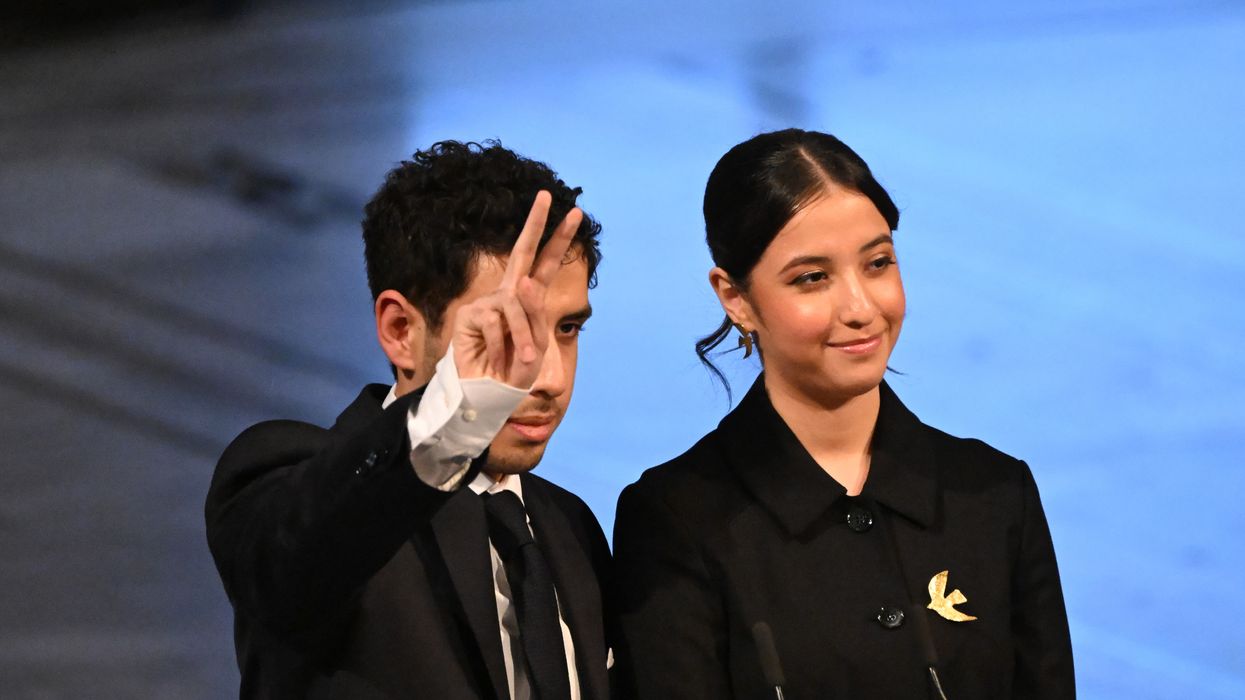 "This bittersweet moment reminds us of the important, brave, and selfless work of human rights defenders who shape a brighter future for everyone and also of the pushbacks they still face," said the U.N. human rights chief.
An empty chair sat on the stage at the 2023 Nobel Peace Prize ceremony in Oslo, Norway on Sunday, symbolizing the absence of the rights activist who was being honored: Narges Mohammadi, who is currently serving a 12-year prison sentence in Tehran for multiple charges related to her activism against Iran's theocratic government.
Accepting the award in Mohammadi's place were her 17-year-old twins, Kiana and Ali Rahmani, who read a speech their mother had prepared.
"I write this message from behind the tall and cold walls of a prison," Mohammadi wrote. "It seems that in the globalized world, either human rights will become respected internationally or human rights violations will continue to spread across state borders."
"The realization of democracy is contingent upon the realization of human rights," she continued. "Human rights have reached the level of historical awareness among the people of Iran and constitute the focal point of the activities of many movements, currents, and groups. It has the capacity and power to create widespread national solidarity and coalitions."
Mohammadi has been a rights campaigner for three decades, most recently serving as deputy head of the Defenders of Human Rights Center in her home country of Iran.
The Nobel Committee chose to honor her "for her fight against the oppression of women in Iran and her fight to promote human rights and freedom for all."
In her speech, Mohammadi denounced "the mandatory hijab" as "a disgraceful government policy." Her family has said she's been denied medical care in prison for refusing to wear the head covering.
On Saturday, her family also announced she had begun a hunger strike to protest the treatment of the Baha'i religious minority in Iran and other human rights violations. She has not seen her children since 2015 and has not been permitted to speak to them for two years.
"This bittersweet moment reminds us of the important, brave, and selfless work of human rights defenders who shape a brighter future for everyone and also of the pushbacks they still face," said Volker Türk, the United Nations high commissioner for human rights.

Mohammadi ended her acceptance speech with a message of hope, urging human rights defenders to continue "resistance and non-violence."
"With hope and eagerness, and alongside the resilient and courageous women and men of Iran, I extend my hand to all forces, movements, and individuals that focus on peace, the global covenant of human rights, and on democracy," said Mohammadi. "I am confident that the light of freedom and justice will shine brightly on the land of Iran. At that moment, we will celebrate the victory of democracy and human rights over tyranny and authoritarianism, and the anthem of the people's triumph on the streets of Iran will resonate worldwide."

News