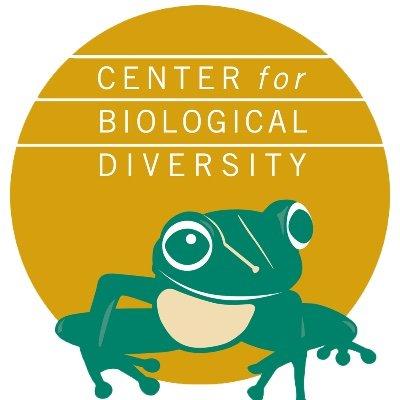 For Immediate Release
Contact:
Rex Tilousi, Havasupai Tribe, (928) 255-8819
Sherry Counts, Hualapai Tribe, (928) 769-2216, scounts@hualapai-nsn.gov
Art Babbott, Coconino County Supervisor, (928) 607-1688. ababbott@coconino.az.gov
Art Goodtimes, San Miguel County Commissioner, 970-728-3844, commish3@sanmiguelcounty.org
Anne Mariah Tapp, Grand Canyon Trust, (512) 565 9906, atapp@grandcanyontrust.org
Katie Davis, Center for Biological Diversity, (801) 560-2414, kdavis@biologicaldiversity.org  
Bonnie Gestring, Earthworks, (406) 549-7361 bgestring@earthworksaction.org
Matthew Sanders, Stanford Law Clinic, (650) 725-4217 msanders@law.stanford.edu
Disastrous Animas River Mine Spill Prompts Call for Regulatory Reform
Tribes, Counties, Environmental Groups Unite to Prevent Future Mining Contamination
FLAGSTAFF, Arizona
In the wake of the toxic spill in the Animas River earlier this month, tribes, local governments and environmental groups today petitioned the Department of the Interior and Department of Agriculture to reform outdated mining rules on the federal lands they manage. The 74-page petition requests four key changes to federal mining regulations to help protect western water resources from future environmental disasters like the recent Gold King Mine spill in Colorado, and ensure that mine owners cannot simply walk away from existing and inactive mines.
"The Hualapai Tribe supports the petition to make long overdue changes to the mining regulations," said Councilwoman Sherry Counts of the Hualapai Nation. "Indian tribes have always viewed themselves as stewards with an obligation to take care of the Earth that has provided for them. The Animas disaster only accentuates the urgency for federal agencies and the mining industry to do a much better job of protecting our precious land, air, and water."
The petition, submitted under the federal Administrative Procedure Act, requests that the Bureau of Land Management and U.S. Forest Service reform existing mining rules by: limiting the lifetime of a mine permit, imposing enforceable reclamation deadlines and groundwater monitoring requirements on mines, requiring regular monitoring and inspections, and limiting the number of years that a mine can remain inactive.
"As a county with hundreds of abandoned mines affecting two headwaters rivers of the Colorado Basin, we really place a high importance on sustainable uses of our public lands and protecting water," said Art Goodtimes, a commissioner in San Miguel County, Colo. "The proposed rules will help ensure that existing and inactive mines are reclaimed in a timely manner and the environment will be better protected than what happened with our San Juan County neighbors."
"The Animas River disaster must mark the end of the days where irresponsible mining threatens our region's livable future," said Anne Mariah Tapp, energy program director for the Grand Canyon Trust. "Our coalition's petition provides the federal agencies with a reasonable path forward that will benefit western communities, taxpayers, water resources, and our most treasured landscapes."
The threat that uranium mining poses to the Grand Canyon prompted the support of many regional governments for regulatory reform. Uranium mines in the Grand Canyon region are operating under environmental reviews and permits from the 1980s, with no requirements for groundwater monitoring once mining is complete.
"The Havasupai Tribe supports this petition that will better protect our aboriginal homelands and the waters that flow into our canyon home," said Rex Tilousi, Havasupai tribal chairman. "This petition is an important part of our decades-long fight to protect our tribal members, homeland, and sacred mountain Red Butte from toxic uranium mining contamination."
Along with the threats posed by existing mines, there are hundreds of thousands of abandoned mines in the United States that pollute an estimated 40 percent of streams in the headwaters of western watersheds. Most of these toxic mines, including the Gold King Mine, exist because the 1872 Mining Law, still the law of the land, didn't require cleanup.
"If we are serious about the protection of the Grand Canyon and Colorado River water resources, we need to call for change," said Art Babbott, a county supervisor in Coconino County, Ariz. "Common sense reforms to the federal agencies' mining regulations and the 1872 Mining Law serve the interests of healthy watersheds, strong regional economies, and having science -- as opposed to politics -- guide our decision-making for mining on public lands."
"For too long, the federal government has allowed our public lands to become toxic dumping grounds for mining corporations," said Katie Davis, public lands campaigner with the Center for Biological Diversity. "Federal agencies have the ability to start addressing the problems unfolding at existing mines now, without waiting for congressional action, to ensure better protection of public lands, water supplies and wildlife habitat."
"We must act to prevent future disasters like the one that turned the Animas River orange," said Earthworks' Bonnie Gestring. "Our petition for stronger mining rules would help reform dangerous industry practices while we push to reform the 1872 Mining Law, which would fund the cleanup of the hundreds of thousands of abandoned mines that litter the West."
Background
Today's petition, submitted under the federal Administrative Procedures Act, requests four changes to existing federal mining regulations: (1) limit the duration of approved plans of operations to 20 years, with the option to apply for 20-year renewals; (2) require supplemental review under the National Environmental Policy Act and National Historic Preservation Act, as well as a new approval for any mining operation that has been inoperative for 10 or more consecutive years; (3) require the BLM and Forest Service to regularly inspect mining operations, and mining operators to regularly gather and disclose information regarding the status and conditions of those operations, during non-operational periods; and (4) impose deadlines for commencing and completing reclamation activities once a mining operation ceases, and impose long-term monitoring requirements for surface water and groundwater quality.
The petition was prepared by the Stanford Law Clinic and is supported by the Havasupai Tribe (Arizona), the Hualapai Tribe (Arizona), the Zuni Tribe (New Mexico), Coconino County (Arizona), and San Miguel County (Colorado), as well as more than a dozen national and regional environmental organizations including the Grand Canyon Trust, the Center for Biological Diversity, Earthworks, the Sierra Club, the Information Network For Responsible Mining, Uranium Watch and others, representing millions of people who treasure our public lands and waters.
At the Center for Biological Diversity, we believe that the welfare of human beings is deeply linked to nature — to the existence in our world of a vast diversity of wild animals and plants. Because diversity has intrinsic value, and because its loss impoverishes society, we work to secure a future for all species, great and small, hovering on the brink of extinction. We do so through science, law and creative media, with a focus on protecting the lands, waters and climate that species need to survive.
(520) 623-5252
LATEST NEWS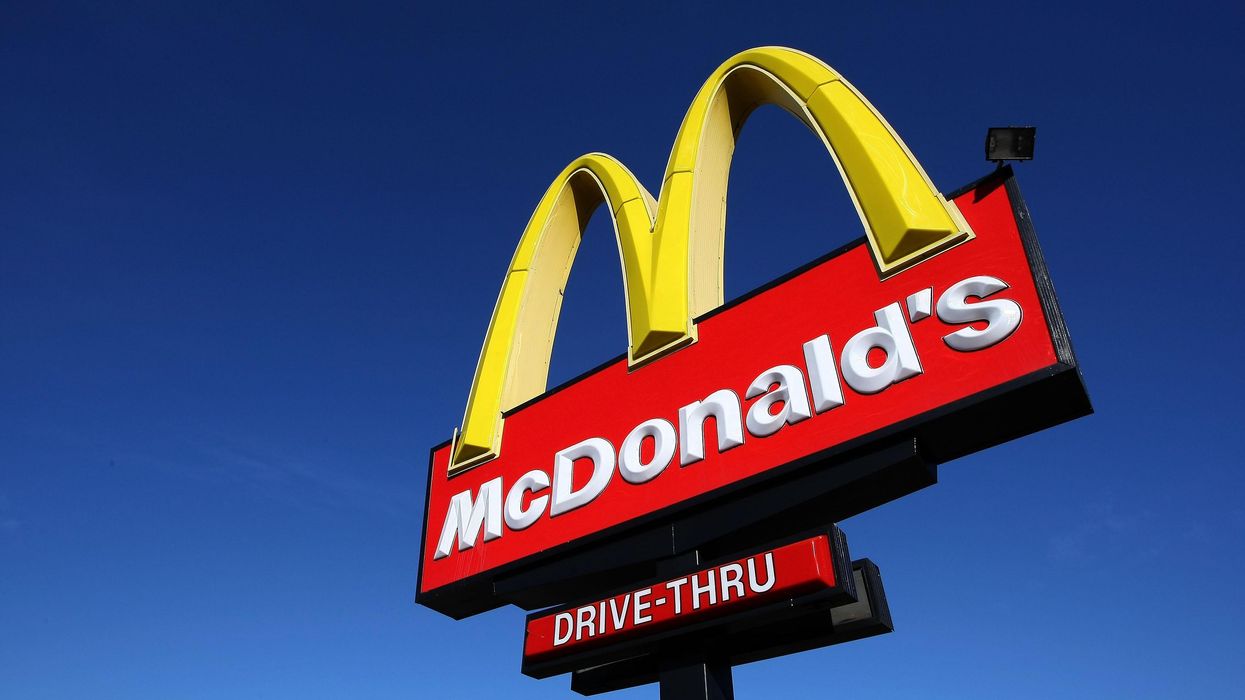 "Less than $1,000 per child," said one critic. "For one of the biggest franchises on Earth."
McDonald's, one of the largest employers in the world, was fined just $26,000—a tiny fraction of its profits—on Monday for violating child labor laws in Pennsylvania, with two franchisees found to be violating numerous rules in five stores.
The U.S. Department of Labor's (DOL) Wage and Hour Division found that Paul and Meghan Sweeney, owners of a company called Endor, which runs five McDonald's locations, employed 34 children who were 14 and 15 years old.
The employers scheduled the teenagers to work outside the times that 14- and 15-year-olds are legally permitted to work, including during school hours, earlier than 7:00 am and 7:00 pm during the school year, and more than three hours on a school day.
Writer and organizer Joshua P. Hill said the $26,000 fine—amounting to less than $1,000 per child who was affected by the Sweeneys' employment practices—was "not even a slap on the wrist," especially considering that the $200 billion multinational fast food company is one of the world's largest companies.
John DuMont, district director for the Wage and Hour Division in Western Pennsylvania, said in a statement that the Sweeneys employed young teenagers "at the expense of their education or well-being."
"Fast food restaurants offer young workers an opportunity to gain valuable work experience," said DuMont. "The Fair Labor Standards Act allows for developmental experiences but restricts the work hours of 14- and 15-year-olds and provides for penalties when employers do not follow the law."
Earlier this year, the DOL found that three McDonald's stores in Kentucky were illegally employing more than 300 children—some as young as 10. A coalition of McDonald's shareholders demanded a third-party human rights assessment in June, citing the Kentucky case and that of a 15-year-old employee in Tennessee who was injured at work.

The AFL-CIO pointed out that the violations at stores in Brookville, Clarion, Punxsutawney, and St. Mary's, Pennsylvania, took place amid a right-wing push to roll back child labor laws.
With the backing of powerful conservative donors like Richard Uihlein, lawmakers in Florida, Iowa, Arkansas have pushed legislation to weaken child labor protections in recent months. Iowa Gov. Kim Reynolds, a Republican, signed a bill in May removing so-called "unnecessary restrictions" that keep minors from working in hazardous workplaces, and GOP Arkansas Gov. Sarah Huckabee Sanders signed a bill in March allowing companies to hire children under the age of 16 without verifying their age.
The finding at the Pennsylvania McDonald's locations serves as a reminder that "any lawmaker who votes to roll back child labor laws is a disgrace," said the AFL-CIO.

The fine announced on Monday only represents "two ten-thousandths of a single percent" of McDonald's gross profits in 2022, said the labor group.
News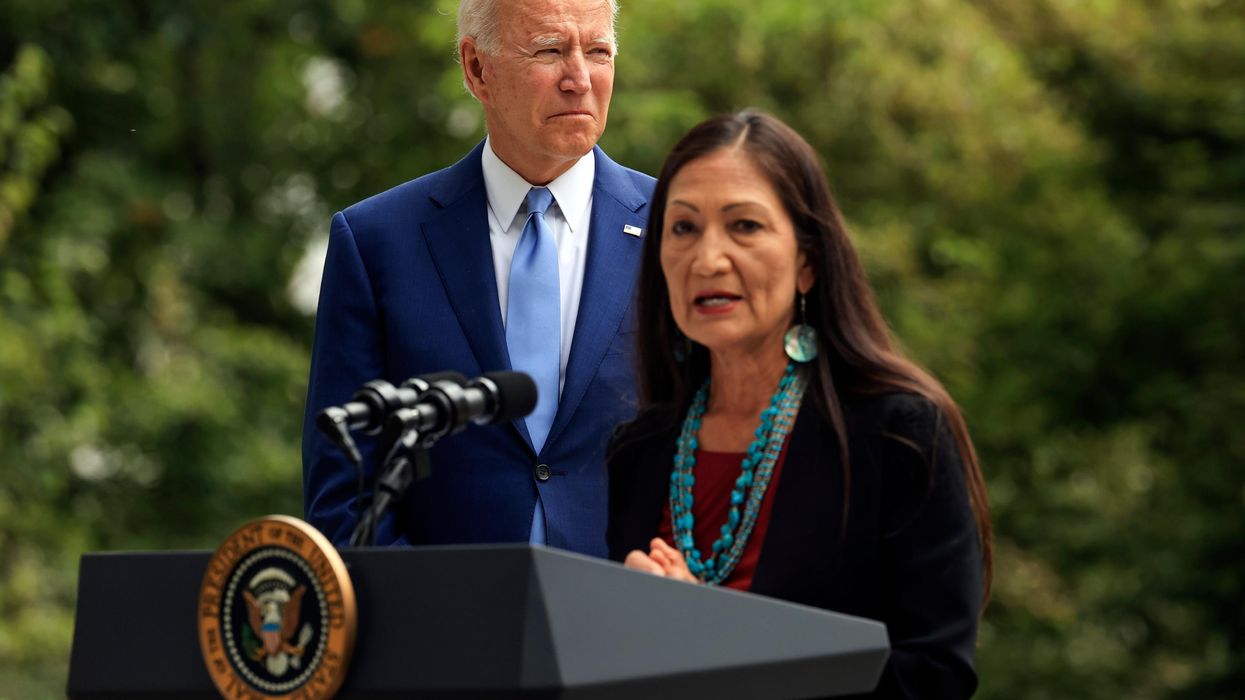 The lawsuit aims to "shed light on the Biden administration's dumbfounding refusal to align our country's federal fossil fuel programs with its own climate goals," said one campaigner.
A national conservation group sued the Biden administration on Tuesday for failing to respond to a public records request pertaining to the Interior Department's dismissal of a petition that called for a phaseout of oil and gas extraction on federal lands and waters.

Submitted last year, the petition from more than 360 environmental and Indigenous organizations called on the Interior Department to initiate a rulemaking process aimed at reducing oil and gas production on public lands and waters by 98% by 2035.
The department rejected the petition earlier this year, claiming that it "has a robust rulemaking agenda already underway to address the climate crisis and implement reforms to our conventional energy programs" and doesn't have adequate resources to "undertake the proposed rulemaking at this time."
The administration's reply came after the Center for Biological Diversity (CBD) sued the administration for not responding to the petition for more than a year.
CBD is now taking legal action against the Interior Department again, this time for violating the Freedom of Information Act (FOIA).
In July, CBD requested that the Interior Department turn over records related to the agency's deliberations about the fossil fuel phaseout petition and its response.
"At the time of the filing of this complaint, over 130 days have passed since the Center submitted its FOIA request to Interior. To date, however, Interior has not provided any requested records," the new lawsuit states. "Accordingly, the Center challenges Interior's FOIA violations resulting from its failure to respond to the Center's request and seeks declaratory and injunctive relief to require Interior to promptly search for and produce all responsive records without further delay."
"The administration needs to explain its failure to take bold, urgent action but instead it's hiding public records."
Taylor McKinnon, CBD's southwest director, said in a statement that the lawsuit "will shed light on the Biden administration's dumbfounding refusal to align our country's federal fossil fuel programs with its own climate goals."
"All-time high federal oil production is causing our planet's life support systems to shut down under the stresses of the climate emergency," said McKinnon. "The administration needs to explain its failure to take bold, urgent action but instead it's hiding public records."
The suit comes days before the start of the COP28 climate summit in the United Arab Emirates, closely watched and critically important talks that Biden has decided to skip.
Under Biden's leadership, U.S. crude oil production is on pace to surge to a record 12.9 million barrels this year. During his first two years in office, the Biden administration approved more than 6,400 permits for oil and gas drilling, exceeding the number of approvals during former President Donald Trump's first two years.
According to a CBD analysis released Monday, drilling projects that the Biden administration has approved could "erase" emissions-reduction progress from the Inflation Reduction Act, the president's signature legislative achievement.
"The Biden administration is canceling out its own climate progress by greenlighting major oil and gas projects," said Shaye Wolf, CBD's climate science director.
News
"It's like the tobacco companies that knew the addictive and lethal nature of cigarettes yet continued to get millions of teenagers hooked on them," said one African critic.

With the world hurtling toward catastrophic temperature rise, "Saudi Crown Prince Mohammed bin Salman is overseeing a sweeping global investment program" intended to "ensure that emerging economies across Africa and Asia become vastly more dependent on oil" even as the international community tries to phase out planet-heating fossil fuels.
That's according to a sixth-month undercover investigation by the U.K.'s Center for Climate Reporting (CCR) and Channel 4 News, based on regulatory filings, documents from Saudi officials, and secret recordings.
The findings were published Monday in the leadup to the United Nations Climate Change Conference (COP28) set to kick off Thursday in the United Arab Emirates.
As CCR detailed:
The Oil Demand Sustainability Program (OSP) is a vast government program with dozens of projects aimed at embedding a high-carbon, fossil fuel-dependent development model in countries across Africa and Asia. This includes meticulously researched plans to drive a major increase in gasoline and diesel-fueled vehicles and boost jet fuel sales via increased air travel.

It brings together the most powerful arms of the Saudi state, including the $700 billion Saudi Public Investment Fund; the world's largest oil company, Saudi Aramco; petrochemicals giant, Sabic; and the kingdom's most important ministries—all under the auspices of the crown prince's supreme committee of hydrocarbon affairs.

When asked by an undercover reporter whether the aim of the program is to artificially stimulate oil demand to counter global efforts to reduce oil consumption and tackle climate change, a Saudi official responded: "Yes... it is one of the main objectives that we are trying to accomplish."
Saudi Arabia's Ministry of Energy—which did not respond to a request for comment—mainly "characterizes the OSP as a sustainable development initiative" to aid developing countries, CCR reported.
However, as the center highlighted, key pieces of the kingdom's plot include plans to promote oil-based power generation, deploy petrol and diesel vehicles in Africa and Asia, work with a global auto manufacturer to make a cheap car, lobby against government subsidies for electric vehicles, and fast-track commercial supersonic air travel.
Power Shift Africa director Mohamed Adow told CCR that "the Saudi government is like a drug dealer trying to get Africa hooked on its harmful product. The rest of the world is cleaning up its act and weaning itself off dirty and polluting fossil fuels and Saudi Arabia is getting desperate for more customers and is turning its sights on Africa."
"It's like the tobacco companies that knew the addictive and lethal nature of cigarettes yet continued to get millions of teenagers hooked on them," Adow added, "it's repulsive."
Rapid Transition Alliance coordinator Andrew Simms similarly said on social media, "Straight outta the tobacco companies' playbook."
The Saudi investigation was released on the same day that the center and BBCrevealed that Sultan Ahmed Al Jaber, CEO of the UAE's Abu Dhabi National Oil Company and president of COP28, used meetings about the summit to push for foreign fossil fuel deals.
"This undermines essential impartiality and the integrity of the talks, and will accelerate devastating global heating," said the Environmental Justice Foundation, pointing to both revelations. "These backroom deals serve wealthy nations and fossil fuel profiteers at the expense of everyone else."
Also noting both reports, American author and climate activist Bill McKibben wrote Tuesday that "the new documents, which really must be read to be believed, perform the same essential task as the revelations almost a decade ago about Exxon's climate lies. They end any pretense that these countries are engaged in good-faith efforts to wind down the industry."
"It's difficult, I think, to imagine anything much more systemically evil than this spate of bids by the oil companies and oil countries to keep wrecking the planet; it's akin to the way that tobacco companies, facing legal losses in the U.S., pivoted to expand their markets in Asia instead," he added, describing the Saudi plot as "almost cartoonishly villainous."
The kingdom has a long history of impeding climate action—particularly progress at global talks, as three experts laid out in a paper released last week by the Climate Social Science Network at the Institute at Brown for Environment and Society.
"Saudi delegations to the U.N. climate talks are highly skilled, well-organized, and have been extremely successful over decades at slowing the efforts of the world community on climate change to a crawl," the trio wrote. "Saudi Arabia's actions should be seen as part of a wider web of obstruction to an effective response to climate change, which includes fossil fuel industry groups and other (predominantly U.S.-based) political lobbyists and elites, and allied intergovernmental organizations."
As Common Dreamsreported last week, the U.N. has allowed at least 7,200 delegates for fossil fuel companies and industry trade groups to attended climate talks since 2003. This year, attendees must disclose their affiliation under new transparency rules.
The summit comes as scientists warn that 2023 is projected to be the hottest year in 125,000 years and currently implemented emissions policies will likely lead to 3°C of temperature rise by the end of the century—or double the 1.5°C goal of the Paris agreement.
"Leaders must act to limit global temperature rise to 1.5°C, protect people from climate chaos, and end the fossil fuel age," United Nations Secretary-General António Guterres declared Monday. "They must make COP28 count."

News