For Immediate Release
August, 26 2014, 11:30am EDT
Peak Meat Production Strains Land and Water Resources
New Worldwatch Institute analysis examines global trends in meat production, prices, and practices
WASHINGTON
The steady growth of global meat production comes at considerable cost. Industrial methods in the livestock sector cut down forests to expand grazing lands and use large quantities of water. Production uses grains (such as corn or soybeans) for animal feed and relies on heavy doses of antibiotics in animals. Beef is particularly resource-intensive. Limiting these environmental and health impacts requires not only a look at how much meat people eat, but also at the kind of meat that they consume worldwide, writes Worldwatch Institute Senior Researcher Michael Renner.
Global meat production rose to a new peak of 308.5 million tons in 2013, according to the United Nations Food and Agriculture Organization (FAO). In response to growing purchasing power, urbanization, and changing diets, meat production has expanded more than fourfold over just the last five decades. Even more startlingly, meat production has grown 25-fold since 1800.
The growth in meat consumption has not been constrained by rising prices in the last decade. Worldwide, meat consumption stood at 42.9 kilograms (kg) per capita in 2013. Even though the gap is beginning to close, people in industrial countries continue to eat much larger quantities of meat (75.9 kg) than those in developing nations (33.7 kg).
Close to 70 percent of the planet's agricultural land is used for animal pasture. Another 10 percent is used to grow grains to feed livestock (for meat and dairy). Producing beef is much more resource-intensive than producing pork or chicken, requiring roughly three to five times as much land to generate the same amount of protein. Beef production alone uses about three fifths of global farmland but yields less than 5 percent of the world's protein.
Meat production also consumes a lot of water. Agriculture uses about 70 percent of the world's available freshwater, and one third of that is used to grow the grain fed to livestock. Beef is by far the most water-intensive of all meats. The more than 15,000 liters of water used per kilogram is far more than is required by a number of staple foods, such as rice (3,400 liters per kg), eggs (3,300 liters), milk (1,000 liters), or potatoes (255 liters).
Worldwide, more than 40 percent of wheat, rye, oats, and corn production is fed to animals, along with 250 million tons of soybeans and other oilseeds. Feeding grain to livestock improves their fertility and growth, but it sets up a de facto competition for food between cattle and people.
Heavy doses of antibiotics are used to speed animal growth and reduce the likelihood of disease outbreak in cramped conditions. In the United States, 13,600 tons of antibiotics were sold for use in livestock operations in 2011-almost four times the 3,500 tons used to treat ill people. Even this number, however, pales in comparison with the possibly more than 100,000 tons used in China's meat production.
Alternative practices could reduce these environmental and health impacts. Solutions like switching feed from grains to grass and other plants, using natural instead of synthetic fertilizers, and ending factory-style livestock operations are a start. But dietary choices also make a big difference. Until broader changes sweep through the meat-production system, eating less meat, or choosing lower-impact meats, typically means leading a less resource-intensive life.
Country and Regional Highlights from the Report:
Asia's 131.5 million tons of meat accounted for close to 43 percent of world output in 2013. Europe was second (58.5 million tons), followed by North America (47.2 million tons) and South America (39.9 million tons).
China single-handedly accounted for nearly half of global pig meat production in 2013.
The two most important exporters of meat in 2013 were the United States (7.6 million tons) and Brazil (6.4 million tons), together representing 45 percent of global trade.
Just two countries-Australia and New Zealand-were responsible for a stunning 84 percent of the world's lamb and mutton exports.
The 10 largest meat companies, measured by their 2011-13 sales, are headquartered in just six countries: Brazil (JBS, BRF, Marfrig), United States (Tyson Food, Cargill, Hormel Foods), Netherlands (Vion), Japan (Nippon Meat Packers), Denmark (Danish Crown AmbA), China (Smithfield Foods- acquired by Shuanghui International Holdings in 2013).
The Worldwatch Institute was a globally focused environmental research organization based in Washington, D.C., founded by Lester R. Brown. Worldwatch was named as one of the top ten sustainable development research organizations by Globescan Survey of Sustainability Experts. Brown left to found the Earth Policy Institute in 2000. The Institute was wound up in 2017, after publication of its last State of the World Report. Worldwatch.org was unreachable from mid-2019.
LATEST NEWS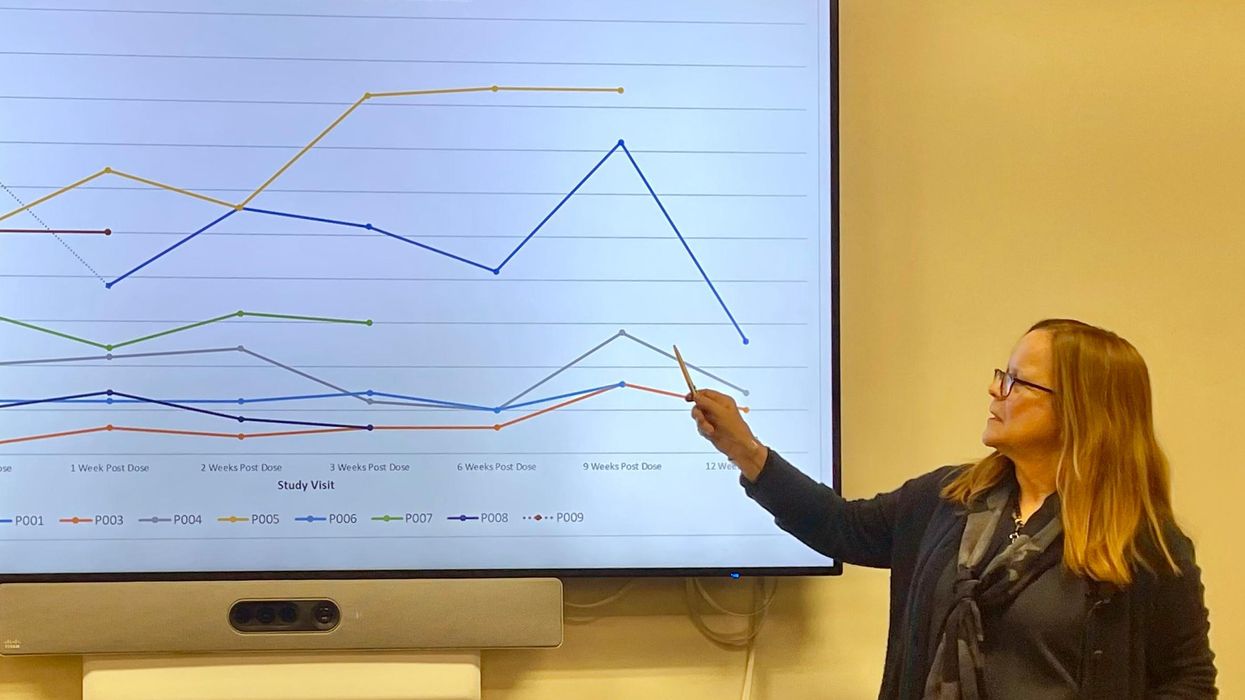 One expert called the move a "very welcome step away from what has been decades of demonization."

After decades of criminalization, Australia's government said Friday that it will legalize the prescription of MDMA and psilocybin for the treatment of two medical conditions, a historic move hailed by researchers who have studied the therapeutic possibilities of the drugs.

Australia's Therapeutic Goods Administration (TGA) said in a statement that starting July 1, psychiatrists may prescribe MDMA (3,4-methylenedioxy-methamphetamine), commonly called "Molly" or "ecstasy" by recreational users, to treat post-traumatic stress disorder (PTSD) and psilocybin—the psychedelic prodrug compound in "magic" mushrooms—for treatment-resistant depression.

"These are the only conditions where there is currently sufficient evidence for potential benefits in certain patients," TGA said, adding that the drugs must be taken "in a controlled medical setting."
Advocates of MDMA and psilocybin are hopeful that one day doctors could prescribe them to treat a range of conditions, from alcoholism and eating disorders to obsessive-compulsive disorder.
David Caldicott, a clinical senior lecturer in emergency medicine at Australian National University, toldThe Guardian that Friday's surprise announcement is a "very welcome step away from what has been decades of demonization."
Caldicott said it is now "abundantly clear" that both MDMA and psilocybin "can have dramatic effects" on hard-to-treat mental health problems, and that "in addition to a clear and evolving therapeutic benefit, [legalization] also offers the chance to catch up on the decades of lost opportunity [of] delving into the inner workings of the human mind, abandoned for so long as part of an ill-conceived, ideological 'war on drugs.'"
\u201cFrom 1 July this year, medicines containing the psychedelic substances psilocybin and MDMA can be prescribed by specifically authorised psychiatrists for the treatment of post-traumatic stress disorder and treatment-resistant depression.\n\nRead more: https://t.co/rJI9dRs3M7\u201d

— TGA Australia (@TGA Australia) 1675387806
MDMA—which has been criminalized in Australia since 1987—was first patented by German drugmaker Merck in the early 1910s. After World War II the United States military explored possibilities for weaponizing MDMA as a truth serum as part of the MK-ULTRA mind control experiments aimed at creating real-life Manchurian candidates. A crossover from clinical usage in marriage and other therapies in the 1970s and '80s to recreational consumption—especially in the disco and burgeoning rave scenes—in the latter decade sparked a conservative backlash in the form of emergency bans in countries including Australia, the United Kingdom, and the United States. The U.S. Drug Enforcement Administration classifies MDMA and psilocybin as Schedule I substances, meaning they have "no currently accepted medical use and a high potential for abuse."
Patients who've tried MDMA therapy and those who treat them say otherwise. A study published last year by John Hopkins Health found that in a carefully controlled setting, psilocybin-assisted psychotherapy held promise for "significant and durable improvements in depression."
The California-based Multidisciplinary Association for Psychedelic Studies (MAPS)—the world's premier organization for psychedelic advocacy and research—interviewed Colorado massage therapist Rachael Kaplan about her MDMA-assisted therapy for PTSD:

For the majority of my life I prayed to die and fought suicidal urges as I struggled with complex PTSD. This PTSD was born out of chronic severe childhood abuse. Since then, my life has been a journey of searching for healing. I started going to therapy 21 years ago, and since then I have tried every healing modality that I could think of, such as bodywork, energy work, medications, residential treatment, and more. Many of these modalities were beneficial but none of them significantly reduced my trauma symptoms. I was still terrified most of the time...

In my first MDMA-assisted psychotherapy session I was surprised that the MDMA helped me see the world as it was, instead of seeing it through my lens of terror. I thought that the MDMA would alter my perception of reality, but instead, it helped me see... more clearly... The MDMA session was the first time that I was able to stay present, explore, and process what had happened to me. This changed everything... There are no words for the gratitude that I feel.
Jon Lubecky, an American Iraq War combat veteran who tried to kill himself five times, toldNBC's "Today" in 2021 that MDMA therapy—also with MAPS—enabled him "to talk about things I had never brought up before to anyone."
"And it was OK. My body did not betray me. I didn't get panic attacks. I didn't shut down emotionally or just become so overemotional I couldn't deal with anything," he recounted.
"This treatment is the reason my son has a father instead of a folded flag," Lubecky said in a message to other veterans afflicted with PTSD. "I want all of you to be around in 2023 when this is [U.S. Food and Drug Administration]-approved. I know what your suffering is like. You can make it."
MAPS' latest clinical research on MDMA—which is aimed at winning FDA approval—is currently in phase three trials. The Biden administration said last year that it "anticipates" MDMA and psilocybin would be approved by the FDA by 2024 and is "exploring the prospect of establishing a federal task force to monitor" therapeutic possibilities of both drugs.
\u201cFounder and Executive Director of @MAPSnews, @RickDoblin Ph.D., discusses a new #psychedelic study that supports MDMA-assisted therapy as a treatment for post traumatic stress disorder (#PTSD) on @FoxBusiness. \n\nhttps://t.co/im1QEz3vdR\u201d

— Psychedelic Science (@Psychedelic Science) 1675357038
Like MDMA, psilocybin—which occurs naturally in hundreds of fungal species and has been used by humans for medicinal, spiritual, and recreational purposes for millennia—remains illegal at the federal level in the U.S., although several states and municipalities have legalized or decriminalized psychedelic mushrooms, or have moved to do so.

There have also been bipartisan congressional efforts to allow patients access to both drugs. Legislation introduced last year by U.S. Sens. Cory Booker (D-N.J.) and Rand Paul (R-Ky.) would permit therapeutic use of certain Schedule I drugs for terminally ill patients. Meanwhile, Reps. Alexandria Ocasio-Cortez (D-N.Y.) and Dan Crenshaw (R-Texas) passed amendments to the 2023 National Defense Authorization Act providing more funding for psychedelic research and making it easier for veterans and active-duty troops suffering from PTSD to try drug-based treatments.

News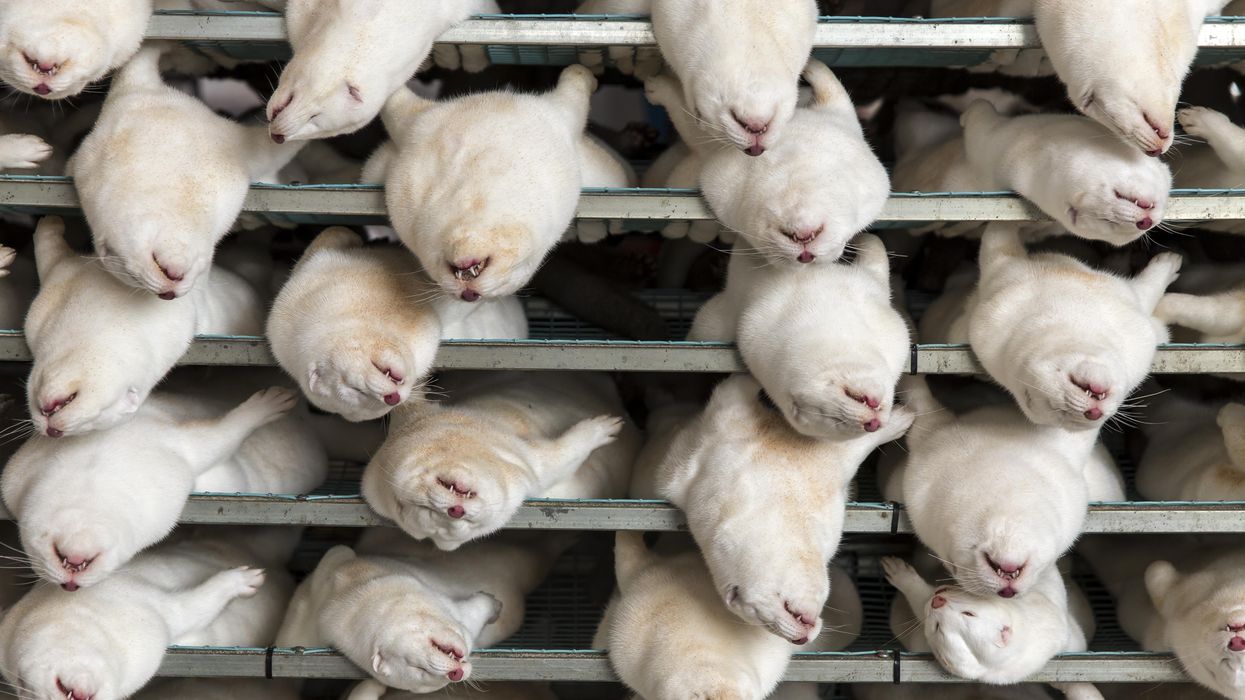 "This is an infection that has epidemic and pandemic potential," said one doctor. "I don't know if people recognize how big a deal this is."
As a deadly strain of avian influenza continues to decimate bird populations around the world and spread among other animals, some scientists are warning that mammal-to-mammal transmission has emerged as a real possibility with potentially catastrophic consequences for humans.
Over the past year, officials in the United States, the United Kingdom, and Canada have detected cases of the highly pathogenic H5N1 bird flu in a variety of species, including bears, foxes, otters, raccoons, and skunks. Last month, a cat suffered serious neurological symptoms from a late 2022 infection, according to French officials who said that the virus showed genetic characteristics consistent with adaptation to mammals.
Most of these infections are likely the result of mammals eating infected birds, according to Jürgen Richt, director of the Center on Emerging and Zoonotic Infectious Diseases at Kansas State University.
More alarming, multiple researchers argue, was the large outbreak of H5N1 on a Spanish mink farm last October, which could mark the first known instance of mammal-to-mammal transmission.
"Farmworkers began noticing a spike in deaths among the animals, with sick minks experiencing an array of dire symptoms like loss of appetite, excessive saliva, bloody snouts, tremors, and a lack of muscle control," CBC Newsreported Thursday. "Eventually, the entire population of minks was either killed or culled—more than 50,000 animals in total."
"A virus which has evolved on a mink farm and subsequently infects farmworkers exposed to infected animals is a highly plausible route for the emergence of a virus capable of human-to-human transmission to emerge."
A study published two weeks ago in Eurosurveillance, a peer-reviewed journal of epidemiological research, described the outbreak and its public health implications. Notably, the authors wrote that their findings "indicate that an onward transmission of the virus to other minks may have taken place in the affected farm."
As CBC Newsnoted, "That's a major shift, after only sporadic cases among humans and other mammals over the last decade."
Michelle Wille, a University of Sydney researcher who focuses on the dynamics of wild bird viruses, told the Canadian outlet that "this outbreak signals the very real potential for the emergence of mammal-to-mammal transmission."
It's just one farm and none of the workers—all of whom wore personal protective equipment—were infected. However, Dr. Isaac Bogoch, a Toronto-based infectious disease specialist, warned Thursday that if the virus mutates in a way that enables it to become increasingly transmissible between mammals, including humans, "it could have deadly consequences."
"This is an infection that has epidemic and pandemic potential," Bogoch told CBC News. "I don't know if people recognize how big a deal this is."
A "mass mortality event" involving roughly 2,500 endangered seals found off the coast of Russia's Caspian Sea last month has also raised alarm.

According toPhys.org:
A researcher at Russia's Dagestan State University, Alimurad Gadzhiyev, said last week that early samples from the seals "tested positive for bird flu," adding that they were still studying whether the virus caused the die-off.

Peacock warned there have been mixed reports from Russia about the seals, which could have contracted the virus by eating infected seabirds.

But if the seals did give bird flu to each other it "would be yet another very concerning development," he added.

"The mink outbreaks, the increased number of infections of scavenger mammals, and the potential seal outbreak would all point to this virus having the potential to cause a pandemic" in humans, he said.
Among birds, the mortality rate of H5N1 can approach 100%, ravaging wild bird populations and poultry farms alike. The World Organization for Animal Health toldBBC News on Thursday that it has recorded almost 42 million cases of H5N1 in wild and domestic birds since the current outbreak started in October 2021. Another 193 million domestic birds have been culled in an attempt to curb transmission.
The highly pathogenic strain of avian flu also frequently causes death in other mammals, including humans. According to the World Health Organization (WHO), nearly 870 cases of H5N1 were reported in humans from 2003 to 2022 and they resulted in at least 457 deaths—a fatality rate that exceeds 50%.
The virus has "not acquired the ability for sustained transmission among humans," the WHO stated last month. "Thus the likelihood of human-to-human spread is low."
However, a December report from the U.K. Health Security Agency warned that the "rapid and consistent acquisition of the mutation in mammals may imply this virus has a propensity to cause zoonotic infections," meaning that it could jump to humans.
Dr. Wenqing Zhang, head of the WHO's global influenza program, told BBC News on Thursday that the threat posed by the virus spilling over "is very concerning and the risk has been increasing over the years as reflected in the number of outbreaks in animals as well as a number of infections in humans."
"We're closely related to minks and ferrets, in terms of influenza risks... If it's propagating to minks, and killing minks, it's worrisome to us."
As CBC News reported this week: "Most human infections also appeared to involve people having direct contact with infected birds. Real-world mink-to-mink transmission now firmly suggests H5N1 is now 'poised to emerge in mammals,' Wille said—and while the outbreak in Spain may be the first reported instance of mammalian spread, it may not be the last."
Wille warned that "a virus which has evolved on a mink farm and subsequently infects farmworkers exposed to infected animals is a highly plausible route for the emergence of a virus capable of human-to-human transmission to emerge."
Louise Moncla, an assistant professor of pathobiology at the University of Pennsylvania, told the outlet that viruses often adapt to new host species through an "intermediary host."
"And so what's concerning about this is that this is exactly the kind of scenario you would expect to see that could lead to this type of adaptation, that could allow these viruses to replicate better in other mammals—like us," Moncla explained.
The alarm bells sounded this week echo long-standing warnings about the growing prospects of a devastating bird flu pandemic.
In his 2005 book, The Monster at Our Door, the late historian Mike Davis wrote that "the essence of the avian flu threat... is that a mutant influenza of nightmarish virulence—evolved and now entrenched in ecological niches recently created by global agro-capitalism—is searching for the new gene or two that will enable it to travel at pandemic velocity through a densely urbanized and mostly poor humanity."
Alluding to the "constantly evolving nature of influenza viruses," the WHO recently stressed "the importance of global surveillance to detect and monitor virological, epidemiological, and clinical changes associated with emerging or circulating influenza viruses that may affect human (or animal) health, and timely virus-sharing for risk assessment."
To avert a cataclysmic bird flu pandemic, scientists have also emphasized the need to ramp up H5N1 vaccine production, with Wille pointing out that "a very aggressive and successful poultry vaccination campaign ultimately stopped all human cases" of the H7N9 strain of the virus in the early 2010s.
Others have also criticized the global fur farming industry, citing the spread of bird flu as well the coronavirus among cruelly confined minks.
"We're closely related to minks and ferrets, in terms of influenza risks," Dr. Jan Hajek, an infectious diseases physician at Vancouver General Hospital, told CBC News. "If it's propagating to minks, and killing minks, it's worrisome to us."
News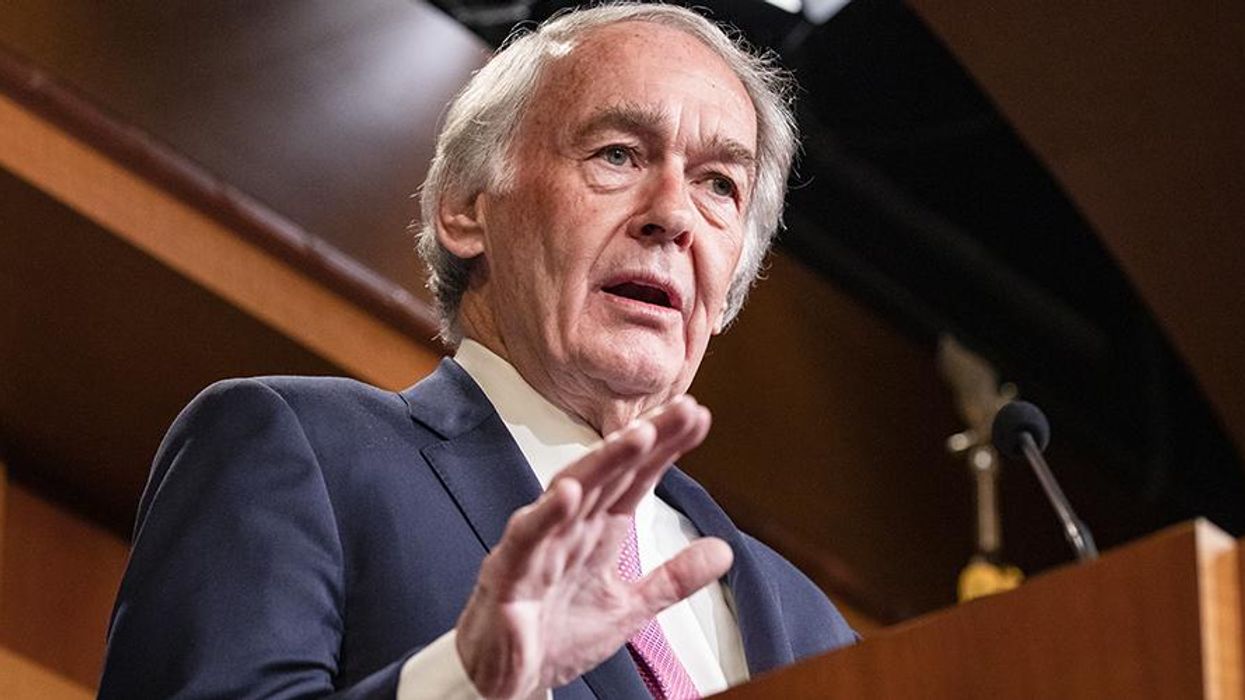 The senator noted the organization acknowledged it received funding from oil giant Chevron as recently as 2020.

U.S. Sen. Ed Markey on Friday joined thousands of scientists from across the globe in demanding that the American Geophysical Union answer for its decision in December to expel two climate researchers from its Fall Meeting after they staged a brief, peaceful protest urging their colleagues to engage in climate activism.
In a letter to the AGU, the Massachusetts Democrat denounced the organization's "gross overreaction" and warned that it could "have a chilling effect on scientifically informed activism by climate scientists."
As Common Dreamsreported last month, Rose Abramoff and Peter Kalmus walked on stage in between speakers at the meeting on December 15 in Chicago, and displayed a banner reading, "Out of the lab and into the streets."
The protest lasted roughly 30 seconds, but officials responded by ripping the banner out of the scientists' hands and, according to Kalmus, taking their badges and removing them from the meeting.
"It is as baffling as it is disappointing that AGU apparently paired its important efforts to promote global understanding of climate change with efforts to suppress actions taken in furtherance of it."
HEATED reported in late January that Kalmus and Abramoff were threatened with arrest if they returned and were told that their workplaces would be contacted. On January 3, Abramoff was fired from Oak Ridge National Laboratory in Tennessee.
"A source with knowledge of the AGU ethics process implied [an organization official] had not contacted [Oak Ridge], and that the tip off had come from a colleague at Oak Ridge," HEATED reported. "But AGU would not confirm that on the record, citing the ongoing investigation."
Markey noted in his letter on Friday that, "discordantly," the conference welcomed comments by former Costa Rican President Carlos Alvarado Quesada about the "ethical and moral responsibility" scientists have to place their research and knowledge at the "center of political action," even though it may be "very unpopular."
"Sadly, AGU's response to Drs. Abramoff and Kalmus appears to have validated former President Quesada's prescient warning," wrote Markey. "It is as baffling as it is disappointing that AGU apparently paired its important efforts to promote global
understanding of climate change with efforts to suppress actions taken in furtherance of it."
The senator, who co-sponsored Green New Deal legislation with Rep. Alexandria Ocasio-Cortez (D-N.Y.), called on the AGU to answer a number of questions about their actions, calling for clarification about whether officials threatened the scientists and contacted their workplaces as well as asking about potential conflicts of interest at the organization.
"AGU acknowledged funding from Chevron as recently as 2020, and previously voted to continue receiving money from Exxon," wrote Markey. "Does AGU currently accept sponsorship or any other form of funding from fossil fuel companies for the annual Fall Meeting or any other activities? If not, when did AGU stop taking such funding? If yes, what safeguards are in place to ensure that AGU is not influenced by such funding in how it responds to climate protest?"
More than 2,300 scientists have signed a separate letter condemning AGU's actions.

News
SUPPORT OUR WORK.
We are independent, non-profit, advertising-free and 100%
reader supported.