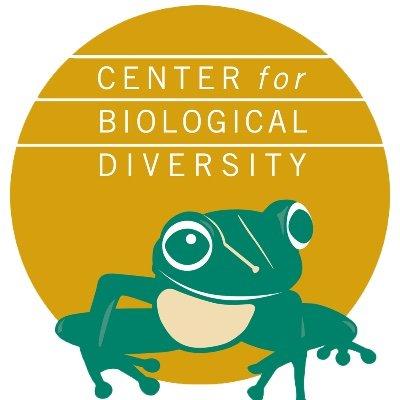 Fracking Moratorium Bill Attracts Support From Nurses, Farmers, Cancer Group
California Nurses Association, Family Farm Defenders, Breast Cancer Action Among More Than 100 Groups Backing A.B. 1301
SACRAMENTO, Calif.
A state assembly bill that would halt hydraulic fracturing, or fracking, in California has won support from the California Nurses Association, Breast Cancer Action, Family Farm Defenders, Aromas Cares for Our Environment, Frack-Free Culver City, Baldwin Hills Oil Watch and more than 100 other organizations representing labor, farmers, public health professionals and local residents concerned about fracking pollution in their communities.
In a letter delivered today to state legislators, the groups expressed strong support for Assemblymember Richard Bloom's A.B. 1301, which would place a moratorium on fracking and mandate a review of the controversial practice's health and environmental dangers.
"Fracking endangers our climate, air, water, wildlife, public health and private property," says the groups' letter. The bill -- sponsored by the Center for Biological Diversity, Food & Water Watch and Clean Water Action -- comes before the Assembly Natural Resources committee on April 29.
Fracking uses huge volumes of water mixed with sand and dangerous chemicals to blast open rock formations and release oil and gas. The controversial technique -- currently unregulated and unmonitored by state officials -- has been used in hundreds and perhaps thousands of California oil and gas wells.
"Assemblymember Bloom's bill to protect our state from fracking pollution is supported by nurses, farmers and many other Californians," said Rose Braz of the Center for Biological Diversity. "We're working together to stop fracking from contaminating our air and water and causing irreversible damage to our state's efforts to fight climate change."
Fracking has been tied to air and water pollution across America; it also releases large amounts of methane, a dangerously potent greenhouse gas.
"The broad and diverse support for A.B. 1301, the strongest fracking bill introduced this session, speaks volumes to the fact that Californians are deeply concerned about the adverse health and economic impacts fracking poses to our great state," said Kristin Lynch of Food & Water Watch.
A 2011 House Energy and Commerce Committee report found that more than 750 different chemicals are used in fracking fluid and that many are toxic, carcinogenic, or otherwise hazardous.
"Many Californians are perplexed that this governor is facilitating drilling for billions of barrels of hydrocarbons that will add significantly more carbon to the atmosphere, while the state has just begun to implement a new carbon reduction program (A.B. 32 -- the Global Warming Solutions Act) and the recently enacted Proposition 39 -- intended to help make California a model clean energy state," said Miriam Gordon, California director of Clean Water Action. "The oil and gas industry is responsible for 40 percent of methane emissions in the U.S., and fracking will add significantly more methane. It's complete insanity to increase greenhouse gas emissions when they are causing a global crisis threatening our very survival."
A copy of the letter with a complete list of organizations supporting A.B. 1301 is available here.
At the Center for Biological Diversity, we believe that the welfare of human beings is deeply linked to nature — to the existence in our world of a vast diversity of wild animals and plants. Because diversity has intrinsic value, and because its loss impoverishes society, we work to secure a future for all species, great and small, hovering on the brink of extinction. We do so through science, law and creative media, with a focus on protecting the lands, waters and climate that species need to survive.
(520) 623-5252
LATEST NEWS
"The senators who voted to remove these protections shamefully put corporate profits over our right to clean drinking water, healthy water-reliant economies, and sustainable water supply," said one critic.

U.S. President Joe Biden's vow to veto a Republican-led resolution that would gut his administration's water protections did not stop four Democratic senators and one ex-Democrat from helping the GOP send the measure to his desk on Wednesday.
Democratic Sens. Catherine Cortez Masto (Nev.), Joe Manchin (W.Va.), Jacky Rosen (D-Nev.), and Jon Tester (Mont.) along with now-Indepedent Sen. Kyrsten Sinema (Ariz.) joined with all Republicans present to pass H.J. Res. 27 in a 53-43 vote.
Passed by the GOP-controlled House early this month mostly along party lines—nine Democrats supported the measure while just one Republican opposed it—the resolution takes aim at regulations finalized by the Biden administration in late December.
"A majority of senators elected to represent the American people have chosen to side with corporate polluters."
Reversing one of many rollbacks under former President Donald Trump, under the Biden rule, the Environmental Protection Agency (EPA) defines "waters of the United States" (WOTUS) that are protected under the Clean Water Act as "traditional navigable waters, the territorial seas, interstate waters, as well as upstream water resources that significantly affect those waters."
In an early March policy statement threatening what is now expected to be Biden's second veto, the White House explained that "H.J. Res. 27 would leave Americans without a clear 'waters of the United States' definition. The increased uncertainty would threaten economic growth, including for agriculture, local economies, and downstream communities."
"Farmers would be left wondering whether artificially irrigated areas remain exempt or not," the White House warned. "Construction crews would be left wondering whether their waterfilled gravel pits remain exempt or not."
"Compared to the kind of uncertain, fragmented, and watered-down regulatory system that H.J. Res. 27 might compel," the White House added, "the final rule will secure substantial and valuable benefits each year in critical flood protections, enhanced water quality, and the treasured recreational activities—fishing, swimming, boating, and more—that fill the lives and livelihoods of tens of millions of U.S. households that depend on healthy wetlands and streams."
\u201cGood thing @POTUS plans to veto \ud83d\udc4e this misguided resolution. We're grateful to #ChesBay champ @SenatorCardin and @EPWCmte Chairman @SenatorCarper for forcefully speaking against it.\u201d

— Chesapeake Bay Foundation (@Chesapeake Bay Foundation) 1680118199
If they all choose to run, Manchin, Rosen, Sinema, and Tester, are up for reelection next year. Cortez Masto, who narrowly won reelection in November, told the Nevada Appeal on Wednesday that the Silver State's "unique water needs are unlike any other state, and this administration's rule forces our local governments, farmers, ranchers, and businesses to jump through unnecessary red tape."
As E&E Newsnoted Wednesday:
One vulnerable Democrat facing a tough reelection campaign opted to stick with his party. Arizona Sen. Mark Kelly's vote had previously been an open question, but during a recent hearing, he repeatedly questioned the use of the Congressional Review Act to target WOTUS.

The CRA allows for a simple majority to overturn recent rules, but also hinders the government's ability to pursue a similar rule. Kelly expressed concern the resolution might unravel any efforts to make Clean Water Act enforcement suitable to states like his.
"Restoring critical protections for waters across the country should be a simple and easily supported effort. Yet a majority of senators elected to represent the American people have chosen to side with corporate polluters and play politics with one of our most critical natural resources," declared Sierra Club executive director Ben Jealous. "This is inexcusable."
"Access to clean, safe water is a human right and should never be determined by where someone lives, how much money they make, or the color of their skin," he said. "The Sierra Club has and will continue to work with our allies to protect our waters, and we call President Biden to swiftly veto the WOTUS Congressional Review Act resolution."
Earthjustice senior legislative counsel Julián González similarly called out the senators and called for a swift veto, while also warning that "protections for clean water are constantly under attack from polluting industries, and this will not be the last Republican attempt to significantly weaken the Clean Water Act during this Congress."
\u201c@POTUS How did we get here? Industry has been hellbent on pursuing deregulatory policies that are politically unpopular and benefit very few, but want people to believe that it was done in their best interest. \n\nSimply put: they spread disinformation. https://t.co/oBa3GYgeuU\u201d

— Earthjustice (@Earthjustice) 1680122201
"The Clean Water Restoration Rule is grounded in the scientific consensus of how waters and wetlands are hydrologically connected and incredibly important to protect," González stressed. "This is a welcome step forward from the Trump administration's pro-polluter dirty water."
"Unfortunately, instead of relying on the science, Republicans—and some Democrats—are choosing to ally themselves with dirty industries whose mission is to eliminate any and all meaningful protections for our waters," he continued. "The senators who voted to remove these protections shamefully put corporate profits over our right to clean drinking water, healthy water-reliant economies, and sustainable water supply."

"We urge members of Congress who supported this resolution to reflect on why they are tossing aside concerns of people from all walks of life who value our waters in order to support those who would decimate the Clean Water Act if they had their way," González added. "Finally, we applaud President Biden for indicating he will reject this effort and veto this resolution when it reaches his desk."

News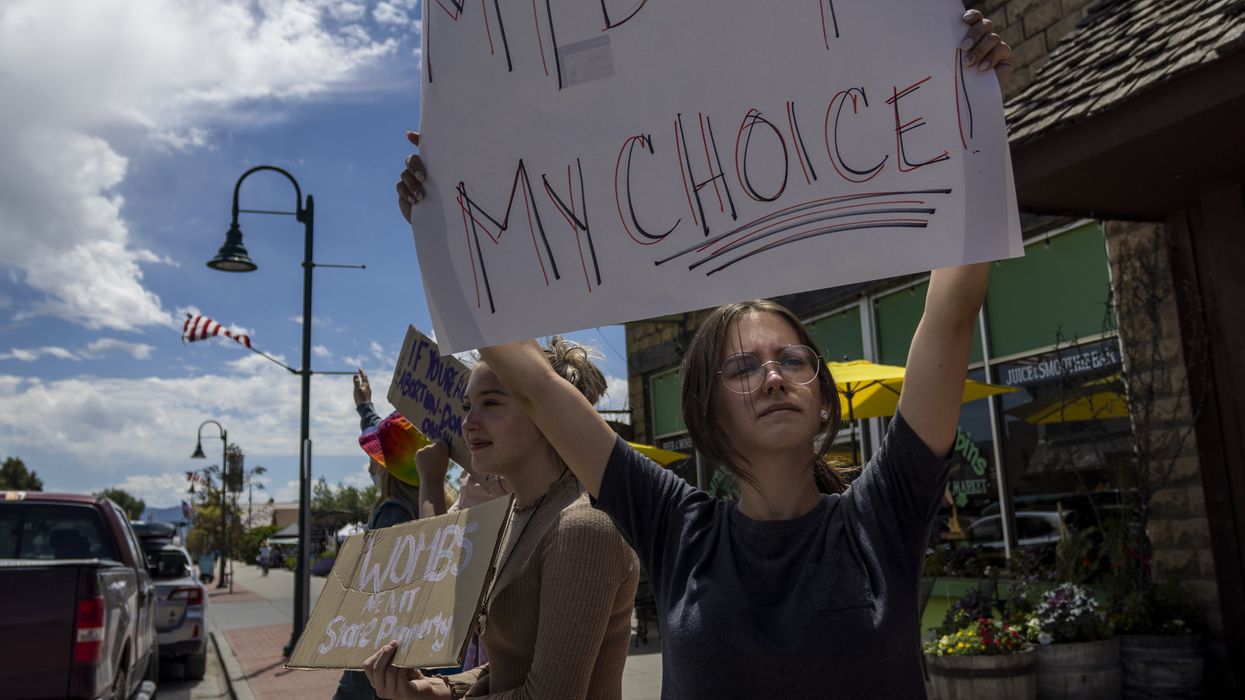 "Human trafficking is a terrible crime where one person takes another person against their will," said one state Democrat. "It is very different from helping a young woman seek medical care without her parents' knowledge."
Reproductive rights advocates and Democratic state lawmakers in Idaho on Wednesday condemned a Republican proposal to create a new crime in the state using the invented term "abortion trafficking," which would criminalize people who help minors to obtain out-of-state abortion care.
The bill (H.B. 242) is widely expected to pass in the state Senate and easily passed in the state House earlier this month on a party-line vote, with 57 Republicans supporting the proposal and and 12 Democrats opposing it. GOP Gov. Brad Little, who has strongly supported the state's abortion ban, is expected to sign the legislation.
H.B. 242 would establish so-called "abortion trafficking" as a new crime and would restrict minors' ability to travel to get abortion care without parental consent.
Any adult who, "with the intent to conceal an abortion from the parents or guardian of a pregnant, unemancipated minor, either procures an abortion... or obtains an abortion-inducing drug" for a minor could face felony charges and up to five years in prison.
Family members of a minor who obtains an abortion across state lines—or the person who impregnated the minor—would be permitted to sue the providers who helped facilitate the procedure for a minimum of $20,000.
Idaho Senate Minority Leader Melissa Wintrow (D-19),
told
The Washington Post
that the legislation "cheapens the term 'human trafficking' and that's shameful."
"Human trafficking is a terrible crime where one person takes another person against their will," Wintrow added. "It is very different from helping a young woman seek medical care without her parents' knowledge."
Last August, one of the nation's most restrictive anti-abortion laws went into effect in Idaho, two months after the right-wing majority on the U.S. Supreme Court overturned Roe v. Wade.
The law bans abortions after six weeks of pregnancy—before many people know they are pregnant—with exceptions in cases involving rape or incest or when the pregnant person's life is in danger. Exceptions to save a pregnant person's life have already resulted in medical providers refusing to provide care in cases when the patient is growing progressively sicker and their fetus has no chance of survival.
Women's March said the bill is likely "the first of many fascist, unconstitutional bills" that will seek to limit pregnant people's ability to travel for abortion care.

\u201cUPDATE: Idaho is about to become the first state to restrict interstate travel for an abortion. The GOP isn't stopping with Dobbs \u2014 now they're coming for our right to travel with the first of many fascist, unconstitutional bills.\u201d

— Women's March (@Women's March) 1680106725
Mistie DelliCarpini-Tolman, the Idaho state director for Planned Parenthood Alliance Advocates, told lawmakers this week that the legislation will place many vulnerable young pregnant people in harm's way.

"For young people living in abusive households, disclosing sexual activity or a pregnancy can trigger physical or emotional abuse, including direct, physical or sexual violence, or being thrown out of the home," said DelliCarpini-Tolman.
Republicans in the state are seeking to further criminalize abortion care days after the state's northernmost hospital announced it will soon close its obstetrics department, citing staffing issues that have following Idaho's abortion ban.
On Tuesday, Republicans in the state announced they would not consider a bill to expand postpartum Medicaid coverage.
"Last year, legislators said they wanted to pass policies to support the health of mothers," Hillarie Hagan, health policy associate for the advocacy group Idaho Voices for Children, told News From the States, "and now they're about to leave town without passing House Bill 201, which would've done just that."

News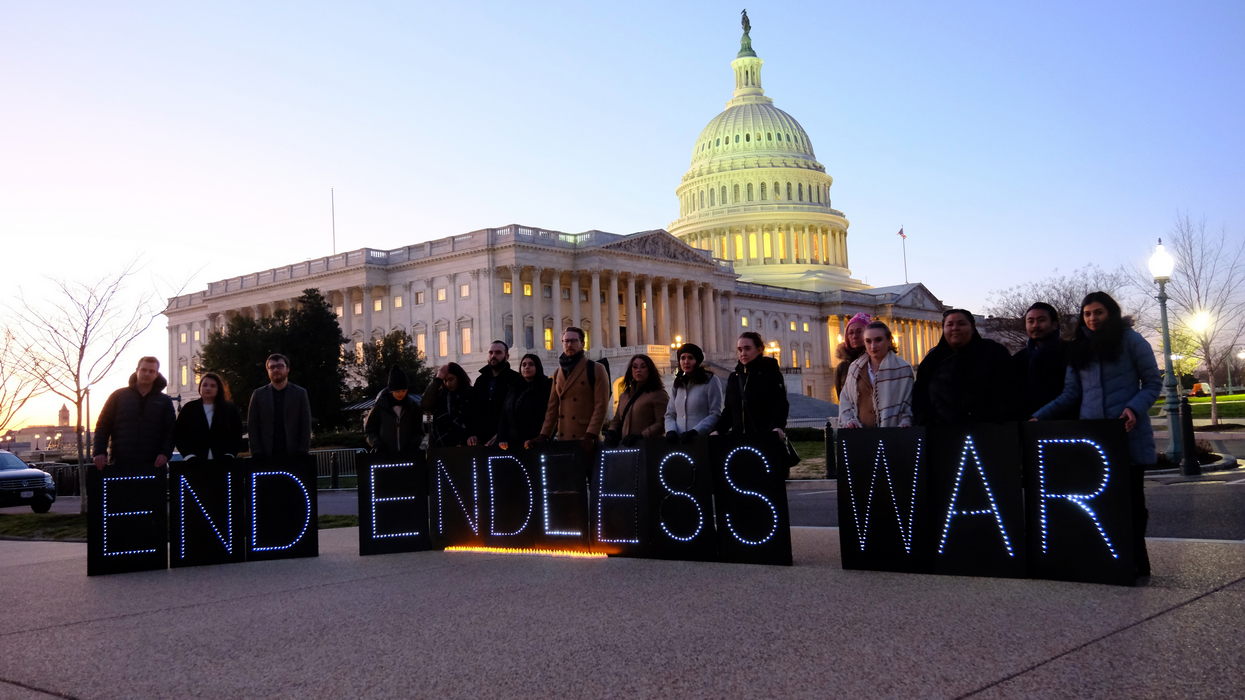 "A larger and far more consequential challenge remains: repealing the 2001 AUMF which authorized the global war on terror," said one activist.
Peace campaigners cheered Wednesday's vote by the U.S. Senate to repeal the authorizations for the 1991 and 2003 invasions of Iraq, while calling on the House of Representatives to follow suit.
The Senate voted 66-30 in favor of a bill to rescind the 1991 and 2002 authorizations for the use of military force (AUMF), with 18 Republican senators crossing the aisle to support the legislation, which now heads to the House. An amendment by Sen. Ted Cruz (R-Texas) that would have empowered the president to attack Iran was defeated on Tuesday.
It is uncertain if the lower chamber's GOP leadership will take up the measure. In 2021, the Democrat-led House passed a repeal of the 2002 AUMF, with the support of 49 Republican lawmakers. The Biden administration supports the repeal.
"The people of the United States deserve elected leaders that will end our endless wars."
The more sweeping 2001 AUMF greenlighting then-President George W. Bush's global war against terrorism—which has been waged in at least eight countries at the cost of hundreds of thousands of lives—remains in place and unendangered. Rep. Barbara Lee (D-Calif.), the author of the 2021 repeal bill, was the only member of Congress to vote against the 2001 AUMF.
"Today, the Senate made the belated but critical decision to repeal the 2002 and 1991 AUMFs," Win Without War government relations director Eric Eikenberry said in a statement. "This appropriately comes days after the 20-year anniversary of the Iraq War—the horrific end result of Congress handing then-President Bush a blank check to wage war at the expense of the people of Iraq and the United States."
\u201c"Today\u2019s vote begins the process of accountability the war deserved long ago. We welcome this vote... and we thank @timkaine and @SenToddYoung for so doggedly pushing for this outcome."\n\nFull statement on the Senate's AUMF repeal vote from @epeikenberry: https://t.co/HTzbAJi8zF\u201d

— Win Without War (@Win Without War) 1680110106
"The Trump administration amply demonstrated the risks of leaving outdated military authorization on the books," Eikenberry continued, likely referring to the January 2020 drone assassination of Iranian general Qasem Soleimani, which was carried out under the AUMF.
Former presidents Barack Obama and Donald Trump both invoked the AUMF when the former launched, and the latter escalated, the U.S.-led coalition campaign against Islamic State in Iraq and Syria.

"We cannot gamble again by allowing the next irresponsible and short-sighted president to abuse their executive power to destroy lives around the world," Eikenberry added. "We now call on the House of Representatives... to immediately take up repeal and send it to the president's desk. The Iraq War deserves justice and accountability, and the people of the United States deserve elected leaders that will end our endless wars."
\u201cThe Senate repealing the 1991 and 2002 AUMFs for Iraq is a great start. A larger and far more consequential challenge remains: repealing the 2001 AUMF which authorized the global war on terror. https://t.co/2Oeg57xmha @CarnegieEndow @CEIPStatecraft\u201d

— Matt Duss (@Matt Duss) 1680113771
Common Defense political director Naveen Shah related that "as a veteran of the War in Iraq, I saw firsthand the utter devastation the war had on ordinary Iraqis, and the ordinary troops who were sent there."
"Keeping these war authorizations open after all these years is a sad reminder of our country's mistake," Shah argued. "We need to ensure it never happens again, and that begins with this repeal and continues by requiring congressional authorization, after a full public debate, before America ever sends our troops into harm's way again."

Bridget Moix, general secretary of the Friends Committee on National Legislation, said that "Quakers know that war is not and never has been the answer. Not today. Not tomorrow. And certainly not 20 years ago."
"The 2002 Iraq AUMF, as we stated at the time, should have never been passed and signed into law," Moix continued. "A congressional repeal of the law is a vital step to help heal our country's addiction to war and end endless wars. What we can invest more in to build a safer world is peacebuilding and global cooperation."
"True peace is more than the absence of fighting. It is addressing the root causes of war and managing conflict nonviolently," she added. "As long as the U.S. can still attack and kill with impunity in Iraq, neither its people nor ours will know true peace."
Roughly 2,500 U.S. troops—over 4,000 of whom died during the invasion and occupation of Iraq—remain in the country today.

News
SUPPORT OUR WORK.
We are independent, non-profit, advertising-free and 100%
reader supported.