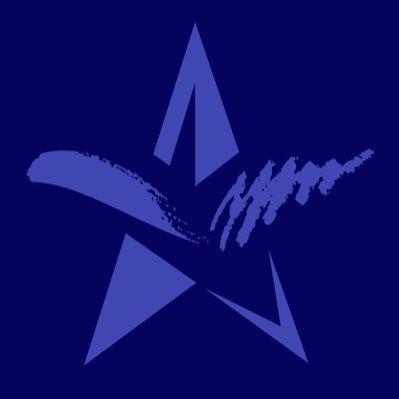 For Immediate Release
January, 02 2013, 02:14pm EDT
Empty Courtrooms in Obama's First Term: A Slow Start on Judicial Nominations Magnified Many Times Over By Republican Obstruction
WASHINGTON
As the U.S. Senate departs for the year, it leaves behind unfinished business: four long-pending circuit court nominations and 70 unfilled vacancies in the federal courts, with another 20 upcoming vacancies already announced.
President Obama ends his first term with more federal judicial vacancies than when he began. There are a number of reasons for this failure to efficiently fill seats in the federal courts, including the president's slow start in making nominations in the early years of his first term. But that slow start was magnified many times over by Senate Republicans' extreme intransigence, leading to a historic vacancy crisis in our federal courts that has persisted long after the White House picked up its pace on nominations. In an effort to keep the courts dominated by George W. Bush-nominated conservatives and to stall the president's agenda wherever possible, Senate Republicans have stymied the nomination and confirmation of federal judicial nominees at every step in the process and at an unprecedented scale.
The result was that almost every one of President Obama's first-term judicial nominees was delayed in the Judiciary Committee, and once approved by the Committee, waited an average of three times as long for a confirmation vote from the full Senate as did President Bush's first-term nominees.
That persistent obstruction led to record vacancy levels in the federal courts. The 55 vacancies at the start of Obama's presidency jumped to 90 over the course of his first year in office, and they have rarely gone below that number since. Notably, the president also ends his first term without confirming a single judge to the enormously influential Court of Appeals for the D.C. Circuit, four of whose 11 seats are now vacant.
There were, of course, bright spots in the past four years of judicial nominations. Two extraordinarily qualified women earned seats on the Supreme Court. Sonia Sotomayor became the nation's first Latina Supreme Court justice, and Elena Kagan brought the total number of women on the Court to three for the first time in history.
President Obama also brought unprecedented diversity to the lower federal courts. 41 percent of President Obama's confirmed judicial nominees have been women - the highest percentage in history - and he has now put more women on the federal bench in four years than President Bush did in eight. President Obama has also nominated a higher percentage of African Americans, Hispanics, and Asian Americans than any previous president, ensuring that our federal courts are beginning to reflect the country they serve. In addition, President Obama has put more openly LGBT people on the federal bench than all of his predecessors combined.
But this effort to bring talented, fair-minded Americans with a diversity of backgrounds to the federal bench has been hampered by a consistent and needless slow-walking of nominees in the U.S. Senate. This memo outlines the obstruction tactics that have resulted in a persistently high vacancy rate in the federal courts and needless delays for Americans seeking justice.
Abuse of the Filibuster and Filibuster Equivalents
The most well-known tool of Senate obstruction - the filibuster - has been abused to a new level by the Senate GOP in the last two Congresses. In 2005, many Senate Republicans loudly proclaimed that it was unconstitutional - not just a bad idea, but actually a violation of the United States Constitution - for Democratic senators to filibuster a small number of George W. Bush's circuit court nominees on the well-documented grounds that they were dangerously out of the mainstream. A few others joined the bipartisan "Gang of 14," agreeing that filibusters of judicial nominations were only appropriate under undefined "extraordinary circumstances." After January 20, 2009, they threw their claimed principles to the wind and made clear just what constitutes "extraordinary circumstances" in their book: being nominated by a Democratic president.
The Senate GOP expanded the use of filibusters to stall the confirmation of consensus circuit court nominees. Of the ten circuit court nominations on which Democrats have had to file cloture in order to break GOP obstruction, half had cleared the Judiciary Committee with overwhelming bipartisan support, and half went on to be confirmed with similarly overwhelming bipartisan support. In one typical example, Republicans filibustered the nomination of Adalberto Jordan of Florida to sit on the Eleventh Circuit Court of Appeals, blocking a vote for four months after he was approved unanimously by the Judiciary Committee. (In contrast, the average confirmed circuit court nominee during President Bush's first term waited only a month for a floor vote.) Jordan, who had the strong support of Florida Republican Sen. Marco Rubio, would become the first Cuban American to sit on the Eleventh Circuit. Once the filibuster was broken 89-5, he was confirmed in a 94-5 vote. No apologies or explanations for the filibuster were ever given.
Notably, the Senate GOP has been willing to filibuster even noncontroversial district court nominees, who historically have faced little partisan resistance on their way to trial court positions. The majority party had to move to end a filibuster of one district court nominee during the Clinton administration and one during the George W. Bush administration. In contrast, in just four years of President Obama's administration, the majority has been forced to file twenty cloture petitions to end filibusters of district court nominees, almost all of whom were eventually confirmed unanimously or near-unanimously.
And this is just obstruction that ended in cloture votes. Because scheduling a vote in the Senate requires unanimous consent, Senate Republicans have been able to quietly delay votes on judicial nominees for months without stating a reason. These quiet delays - which effectively amount to filibusters but are not formally recorded as such - have led to a tremendous and damaging slowing of the confirmation process. President Obama's circuit court nominees have, on average, been forced to wait 135 days between committee approval and a vote from the full Senate. In contrast, President Bush's first-term circuit court nominees waited an average of just 37 days for a Senate vote. Similarly, President Obama's district court nominees have waited an average of 103 days for a Senate vote, in contrast to just 35 days for Bush's first-term nominees.
Three of the four currently pending circuit court nominees have been held up by this type of silent filibuster: the GOP has simply refused to allow confirmation votes for Patty Shwartz (Third Circuit, waiting for a vote since March), Richard Taranto (Federal Circuit, also waiting since March), and William Kayatta (First Circuit, waiting since April). The fourth - Robert Bacharach - has been waiting "only" since June. Republicans defeated a cloture petition to end the filibuster of Bacharach's nomination, even after his home-state Republican senator Tom Coburn said that such a move would be "stupid." Not one of these nominees is opposed by their home state senators. In fact, two - Maine's Kayatta and Oklahoma's Bacharach - come from states where those supportive senators are both Republicans. All four nominees have received the highest possible evaluation of their qualifications by the ABA. They simply are not controversial. Their "problem" is that they are mainstream jurists nominated by President Obama.
Creative Obstruction
Filibusters and obstruction tactics on the Senate floor are the most visible types of Senate gridlock, but the GOP's obstruction of President Obama's first term judicial nominees went much deeper.
It started with the very process of finding potential nominees. President Obama has consulted extensively with home state senators to find qualified federal judicial nominees. But despite these efforts, a number of nominees are stuck in the Judiciary Committee awaiting hearings because the nominee's home-state senators have refused to give their permission for the nomination to go forward. In committee jargon, these senators have not signed the "blue slip" signaling a formal go-ahead.
For instance, the people of Georgia can thank their own senators for two long-open district court vacancies. In January 2011, President Obama nominated Linda T. Walker and V. Natasha Perdew Silas to fill two officially-designated emergency vacancies in Georgia's Northern District. Sens. Johnny Isakson and Saxby Chambliss opposed Silas but never said why. Nevertheless, that was enough to keep her from even getting a hearing before the Judiciary Committee. And since Silas's nomination was linked to Walker's, the Georgia senators' machinations wrecked both nominations. Similarly, without giving a reason, Isakson and Chambliss have not submitted their blue slips for the undoubtedly qualified Jill Pryor for a Georgia-designated Eleventh Circuit seat, leaving her nomination in limbo for 10 months and counting.
In 2011, freshman Wisconsin senator Ron Johnson refused to submit his blue slips when President Obama renominated a circuit and district court nominee who had not gotten votes in 2010. These were nominees who had been recommended by a bipartisan commission, and no other newly elected senator that year blocked similar renominations in their state. As with Georgia's district court nominations, these were returned to the White House, and the seats remain vacant and without nominees.
This summer Louisiana Sen. David Vitter blocked the committee from considering the nomination of Shelly Dick to a district court seat she'd been nominated to back in April, unilaterally deciding that the Judiciary Committee should not consider her nomination because it was too close to the presidential election. After Obama's victory, Vitter relented, presenting her to the committee with his full support last month (but too late to be confirmed in 2012, as she should have been). In Nevada, Sen. Dean Heller has blocked a committee hearing on Elissa Cadish for reasons widely condemned as ludicrous: before the Supreme Court's 2008 gun control decision in Heller, she correctly described to a newspaper what was then the state of Second Amendment law.
Unfortunately, even once nominees had a chance to testify before the Judiciary Committee, they were not free from stalling tactics. Ranking Member Chuck Grassley, like Ranking Member Jeff Sessions before him, took advantage of a rule allowing the minority party to postpone committee votes on nominees to stall all but five of the nominees the committee considered - a full 97% of the nominees that have come before the committee for a vote. These nominations were delayed anywhere between one and six weeks before heading to further delays on the Senate floor.
Empty Excuses
In attempting to defend the indefensible, Senate Republicans have been flaunting faulty statistics and nonsensical comparisons. Criticized last month for his consistent use of stalling tactics, Sen. Grassley claimed that the Senate had confirmed more nominees in President Obama's first term than in a "similar period" in Bush's presidency. The "similar period" he referred to was in fact a "dissimilar period" - he cherry-picked numbers in order to compare President Obama's first term with George W. Bush's second term, in which the Senate confirmed fewer nominees simply because there were fewer vacancies to fill. And in any event, Bush's second-term confirmed nominees, just like his first, got a floor vote on average far more quickly than Obama's.
A Second-Term Focus on the Courts
One of the Senate's key duties is to ensure the health of the nation's judicial branch. But the Republican minority has increasingly ignored its duty to "advise and consent," instead using judicial nominees as pawns in politically-motivated gridlock. This has resulted in a vacancy crisis that has left federal courts across the country understaffed and unable to provide swift access to individuals and businesses seeking their day in court. It has also meant that the right-wing ideology that President Bush required in his judicial nominees continues to dominate the federal courts.
Elections have consequences. The American people once again decisively chose President Obama as the person we want to be choosing our federal judges. He has made an effort to name fair jurists with broad bases of support and diverse backgrounds. Senate Republicans have a responsibility to take their "advise and consent" duties seriously, considering nominees on their merits and moving the confirmation process as efficiently as possible in order to ensure a court system that works for the Americans who depend on it.
President Obama has signaled that he will make judicial nominations a priority in his second term. The Senate must do better in the next four years to ensure that Americans have a federal court system that works.
People For the American Way works to build a democratic society that implements the ideals of freedom, equality, opportunity and justice for all. We encourage civic participation, defend fundamental rights, and fight to dismantle systemic barriers to equitable opportunity. We fight against right-wing extremism and the injustice it fosters.
1 (800) 326-7329
LATEST NEWS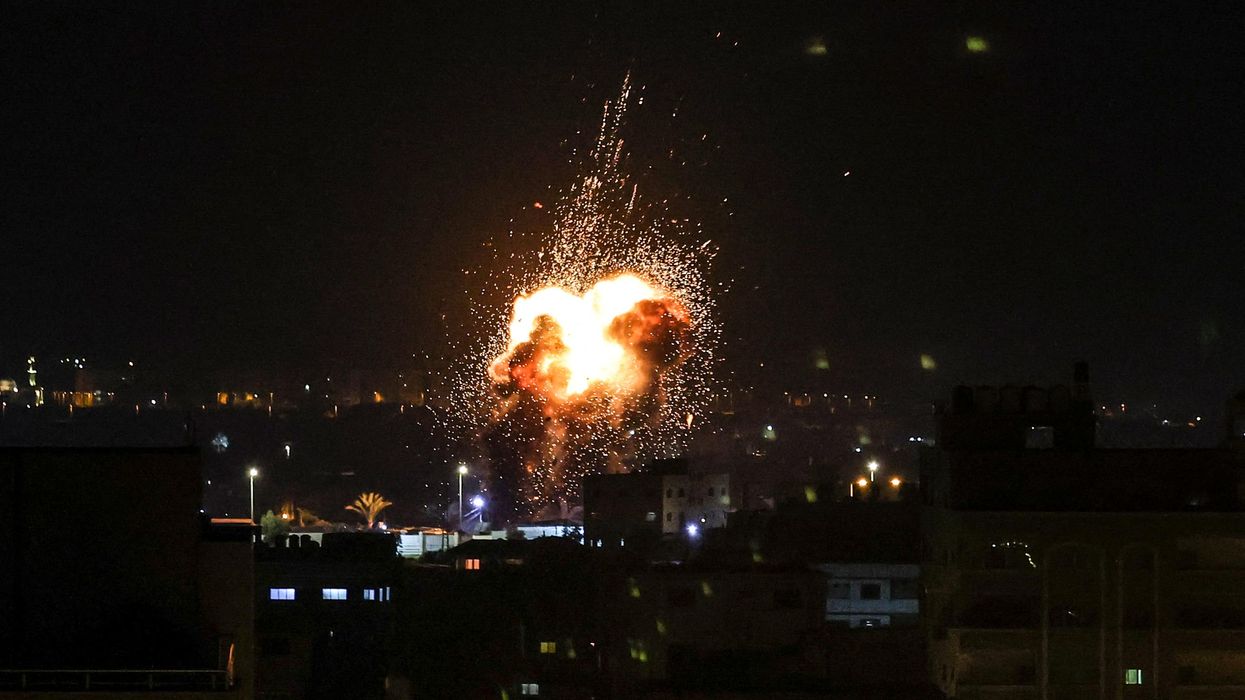 "Israel's horrific colonial violence must end," said the U.S. Campaign for Palestinian Rights.
Israeli forces launched their latest bombing campaign in the occupied Gaza Strip early Friday morning just hours after killing at least nine Palestinians in a raid on a West Bank refugee camp—resulting in the deadliest single day in the besieged territory in more than a year.
The airstrikes came after the Israeli army said two rockets fired from Gaza were intercepted by Israel's missile defense system.
No injuries or deaths have been reported from the Israeli strikes as of this writing, but Al Jazeeranoted that the country's warplanes hit the al-Maghazi refugee camp in the center of Gaza with its early Friday bombing, which caused infrastructure damage and power outages.
At least 14 missiles were fired by Israeli fighter jets Friday morning.
"We didn't sleep the whole night, bombing and missiles," 50-year-old Gaza resident Abdallah Al-Husary toldReuters. "There is worry and there is fear, any minute a war can happen. With any clash in the West Bank, there can be war along the borders in Gaza."
Israeli forces have killed at least 30 Palestinians so far this year under the far-right government of Prime Minister Benjamin Netanyahu, who has elevated virulently anti-Palestinian figures to top posts, including national security minister.
Last year, according to data gathered by Middle East Eye, Israeli forces killed more Palestinians in the West Bank—at least 220 people—than in any year since the Second Intifada.

"Israel's horrific colonial violence must end," the U.S. Campaign for Palestinian Rights said in response to the fresh round of bombing.
Friday's attack on Gaza could be the first of many to come, Israeli Defense Minister Yoav Gallant suggested Friday. As the Associated Pressreported, Gallant "instructed the military to prepare for new strikes in the Gaza Strip 'if necessary.'"

The burst of violence by the Israeli military drew a muted international response.
According toAl Jazeera, the United Arab Emirates, China, and France have requested a closed-door United Nations Security Council meeting on Friday to discuss the situation.
"While Palestinian deaths mount, the international response to Israel's violations consists of little more than timid condemnation at best, and unconditional support at worst."
Vedant Patel, a spokesperson for the U.S. State Department, said during a press briefing Thursday that the Biden administration is "deeply concerned by the escalating cycle of violence in the West Bank."
"I want to underscore the urgent need for all parties to de-escalate, to prevent further loss of civilian life, and to work together to improve the security situation in the West Bank," Patel added. "Palestinians and Israelis equally deserve to live safely and securely."
Following the deadly Israeli raid on the Jenin refugee camp, the Palestinian Authority suspended a security cooperation agreement with Israel.
U.S. Secretary of State Antony Blinken is scheduled to visit the Middle East starting Sunday, with planned trips to Egypt, Israel, and the West Bank. Axiosreported that CIA Director Bill Burns "arrived in Tel Aviv on Thursday for visits to Israel and the occupied West Bank, where he is expected to meet Israeli and Palestinian leaders and his counterparts on both sides."
Philip Luther, Middle East and North Africa research and advocacy director at Amnesty International, condemned the international community for continually refusing to act in the face of Israel's unending violence against Palestinians.
"For almost a year, Jenin refugee camp has been at the center of Israel's escalating military crackdown," Luther said in a statement Thursday. "Palestinian journalist Shireen Abu Akleh was shot dead in the camp last May, and its residents continue to be subjected to relentless military raids which amount to collective punishment."
"Meanwhile, Israel continues to enjoy total impunity for the system of apartheid it imposes on Palestinians—a system which is partly maintained through violations like unlawful killings," Luther added. "While Palestinian deaths mount, the international response to Israel's violations consists of little more than timid condemnation at best, and unconditional support at worst. Today's bloodshed is a reminder of the cost of this shameful inaction—until there is accountability, deadly attacks against Palestinians across the occupied Palestinian territories will continue."
News
"Chevron should not be doing $75 billion in stock buybacks while price gouging American families and accelerating the climate crisis," said one critic.
Climate and consumer advocates reacted angrily Thursday to Chevron's announcement of a planned $75 billion stock buyback amid record profits and a worsening planetary emergency exacerbated by the continued extraction and burning of fossil fuels.
California-based Chevron said Wednesday it would start buying back shares on April 1, and that the new repurchase will be three times the size of the last one, which began in 2019. Bloombergnotes that the new buyback is equivalent to nearly a quarter of Chevron's market value.

"Companies like Chevron are doing absolutely massive stock buybacks after price gouging working families for over a year," tweeted Pennsylvania state Rep. Malcolm Kenyatta (D-181). "Then these same companies will come back hat-in-hand begging for more tax breaks and tax cuts."
Brian Vickers, a business administration professor at Northeastern State University in Oklahoma, tweeted, "I kept saying gas price increases were straight-up price gouging and not indicative of the price of oil, and here's all the proof I was right."
\u201cAfter decimating Indigenous groups in the Amazon and evading a $9.5 billion pollution judgement in Ecuador, @Chevron is now reporting a $75 billion buyback of its own stock. How the rich get richer while the poor die.\n\nThis company should lose its license to operate.\u201d

— Steven Donziger (@Steven Donziger) 1674760480
The Biden administration—which despite a worsening climate emergency has been pressing oil companies to increase production to keep gas prices down—denounced Chevron's planned buyback.

"For a company that claimed not too long ago that it was 'working hard' to increase oil production, handing out $75 billion to executives and wealthy shareholders sure is an odd way to show it," White House spokesperson Abdullah Hasan said in response to news of the buyback.
Thursday's announcement came as Chevron, BP, ExxonMobil, Shell, and TotalEnergies are set to announce a record $199 billion in collective 2022 profits, 50% higher than the previous record set over a decade ago, according to Bloomberg.
\u201cNEWSFLASH: Chevron should not be doing *$75 BILLION* in stock buybacks while price gouging American families and accelerating the climate crisis.\u201d

— Climate Power (@Climate Power) 1674755389
Chevron's $11.2 billion third-quarter profit last year was its second-highest on record and nearly double the $6.1 billion it reported during the same period in 2021.
Reacting to Chevron's impending buyback, biogeochemist and Earth sciences professor Gabriel Filippelli said "so much is wrong about this."
"Record profits for Chevron and the [Biden] administration is mad that they don't pump that into more drilling?" he asked. "They should pump it into more renewables and a real divestment strategy to stop producing their deadly product."
On Wednesday, U.S. Sens. Catherine Cortez Masto (D-Nev.) and Ben Ray Luján (D-N.M.) reintroduced the Fair and Transparent Gas Prices Act, which the lawmakers argue "would give the Federal Trade Commission the tools it needs to investigate unfair practices, provide market transparency, and prevent price gouging by Big Oil and gas companies."
\u201cBig Oil is making record profits, while Nevadans still have some of the highest gas prices in the country. I see it every time I fill up my tank.\n\nMy bill will investigate Big Oil for price gouging and work to stop any unfair practices hurting Nevadans.\nhttps://t.co/bT3Qv1m5kx\u201d

— Senator Cortez Masto (@Senator Cortez Masto) 1674745500
Last March, Rep. Ro Khanna (D-Calif.) introduced legislation that would tax excess oil company profits and use the proceeds to pay American households a quarterly rebate. That same month in the Senate Bernie Sanders (I-Vt.) introduced the Ending Corporate Greed Act, which would impose a 95% tax on the windfall profits of major companies.
President Joe Biden has threatened to back a windfall profits tax on Big Oil unless companies ramp up production, but has not yet done so.

News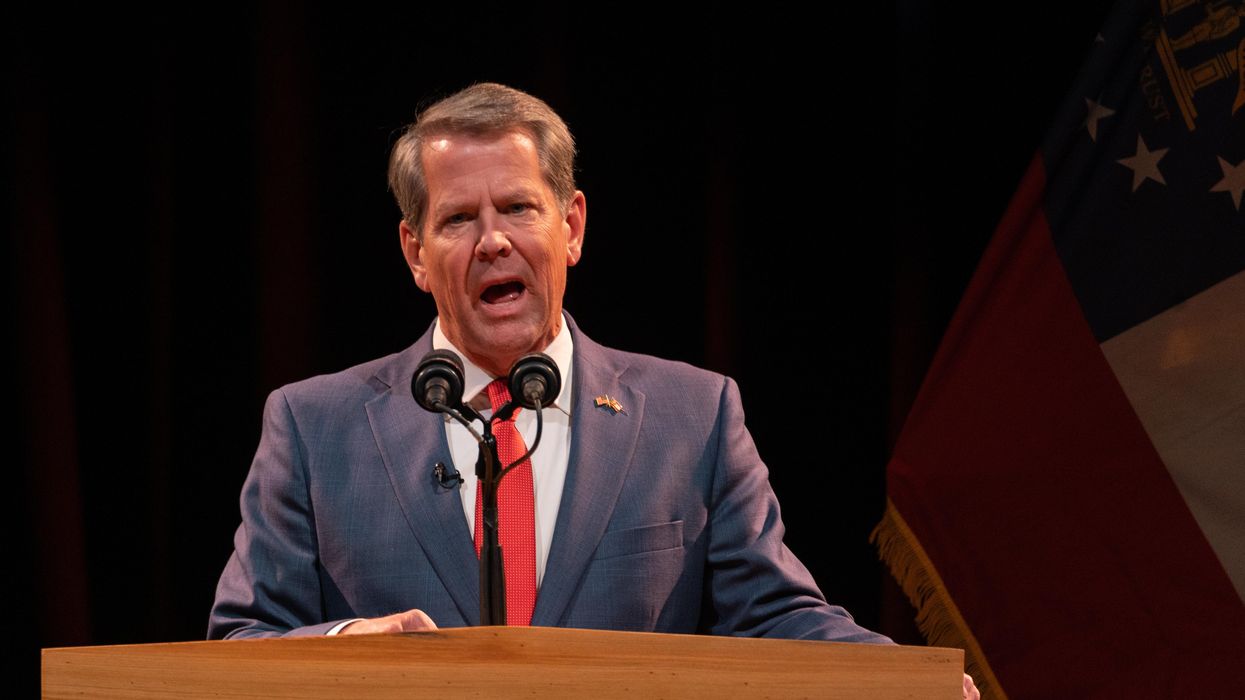 While the move comes after law enforcement in Georgia killed a "Cop City" protester, one official said it is a "purely precautionary" measure before the anticipated release of video footage from an arrest in Tennessee.

Republican Georgia Gov. Brian Kemp on Thursday signed an executive order declaring a state of emergency through at least February 9 that will enable him to deploy up to 1,000 National Guard troops "as necessary."
The order follows protests in Atlanta after 26-year-old forest defender Manuel "Tortuguita" Teran was shot dead last week during a multi-agency raid on an encampment to oppose construction of Cop City, a nearby law enforcement training center. The Georgia Bureau of Investigation (GBI), which is investigating the case, has said Teran was killed after he shot and wounded a state trooper.
While the order begins by stating that "protests turned violent in downtown Atlanta" last Saturday, The Atlanta Journal-Constitutionreported that Kemp's aides signaled that the move was not about the Cop City demonstrations but rather in anticipation of any potential response to video footage from Memphis, Tennessee showing the arrest of Black motorist Tyre Nichols.
\u201cGeorgia Gov. Brian Kemp is calling up to 1,000 National Guard troops & declaring a state of emergency until Feb 9, a week after police killed forest defender Tortuguita. 12 Cop City opponents were charged with domestic terrorism since. Tomorrow the Tyre Nichols video comes out.\u201d

— Alleen Brown (@Alleen Brown) 1674766682
As Common Dreamsreported earlier Thursday, five fired Memphis cops were charged with second-degree murder and other crimes related to Nichols' death. Footage of the 29-year-old's arrest is expected to be released sometime after 6:00 pm local time on Friday.
"We understand the executive order is purely precautionary based on possible unrest following the release of the videos from Memphis," an official in Georgia with direct knowledge of the situation told the AJC. "There are no immediate intentions to deploy the guard."
The Atlanta Police Department also mentioned the Memphis case in a statement Thursday:
We are closely monitoring the events in Memphis and are prepared to support peaceful protests in our city. We understand and share in the outrage surrounding the death of Tyre Nichols. Police officers are expected to conduct themselves in a compassionate, competent, and constitutional manner and these officers failed Tyre, their communities, and their profession. We ask that demonstrations be safe and peaceful.
In a series of tweets Thursday, the Atlanta Community Press Collective named several people killed by law enforcement in recent years and suggested that Kemp's order is about "trying to instill fear in anyone who stands up against police brutality."
\u201cKemp's declaration of a State of Emergency isn't about property damage at Saturday's protests at all. It's about police murdering #TyreNichols and Tortuguita within two weeks of each other. They're trying to instill fear in anyone who stands up against police brutality.\u201d

— Atlanta Community Press Collective (@Atlanta Community Press Collective) 1674764329
Meanwhile, national groups and progressive lawmakers have echoed local demands for an independent probe in Teran's case.
The Georgia Bureau of Investigation has highlighted that it is separate from the Georgia State Patrol and said that GBI "is conducting an independent investigation," after which it will "turn the investigative file over to the prosecutor." The agency noted Wednesday that DeKalb County District Attorney Sherry Boston has recused herself from the case so a special prosecutor will be assigned.
Some have pushed back against the "police narrative" that the "corporate media has ran away with" for Teran's case, as forest defender Kamau Franklin toldDemocracy Now! last week, adding that "we find it less than likely that the police version of events is what really happened."
"And that's why we're calling for an independent investigation, not one that's done by the Georgia Bureau of Investigation, not one that's done by any federal authority, but a complete independent investigation," Franklin said, "because that's the only way we're going to know what really happened."
Rights & Justice
SUPPORT OUR WORK.
We are independent, non-profit, advertising-free and 100%
reader supported.