For Immediate Release
Contact:
Christopher Nulty, 202-538-1059
We Stand in Solidarity with Hunger Strikers at the University of Virginia University of Virginia Administration Must Take Action Without Delay
WASHINGTON
Valarie Long, Executive Vice President of the Service Employees International Union (SEIU) issued the following statement in support of students engaged in a hunger strike at the University of Virginia:
"The courageous students at the University of Virginia, who are risking their own health to fight for a living wage for workers on their campus, deserve enormous credit for calling attention to this critical issue. Their Living Wage Campaign at the University of Virginia is an inspirational, student-led effort to highlight economic injustice in their own backyard. The students who chose bold action and engaged in a hunger strike deserve our unconditional support and respect.
"All workers in this country deserve a living wage that can support a family and help them plan for a secure retirement. Right now, the lowest paid workers at UVA are earning poverty wages that make it nearly impossible for them to pay the rent, put gas in the car and food on the table.
"The hunger strikers should know that SEIU's 2.1 million members stand with them in solidarity as they seek justice for workers on their campus. We urge the leadership at the University of Virginia to listen to their students and raise wages for these workers without delay."
With 2 million members in Canada, the United States and Puerto Rico, SEIU is the fastest-growing union in the Americas. Focused on uniting workers in healthcare, public services and property services, SEIU members are winning better wages, healthcare and more secure jobs for our communities, while uniting their strength with their counterparts around the world to help ensure that workers--not just corporations and CEOs--benefit from today's global economy.
LATEST NEWS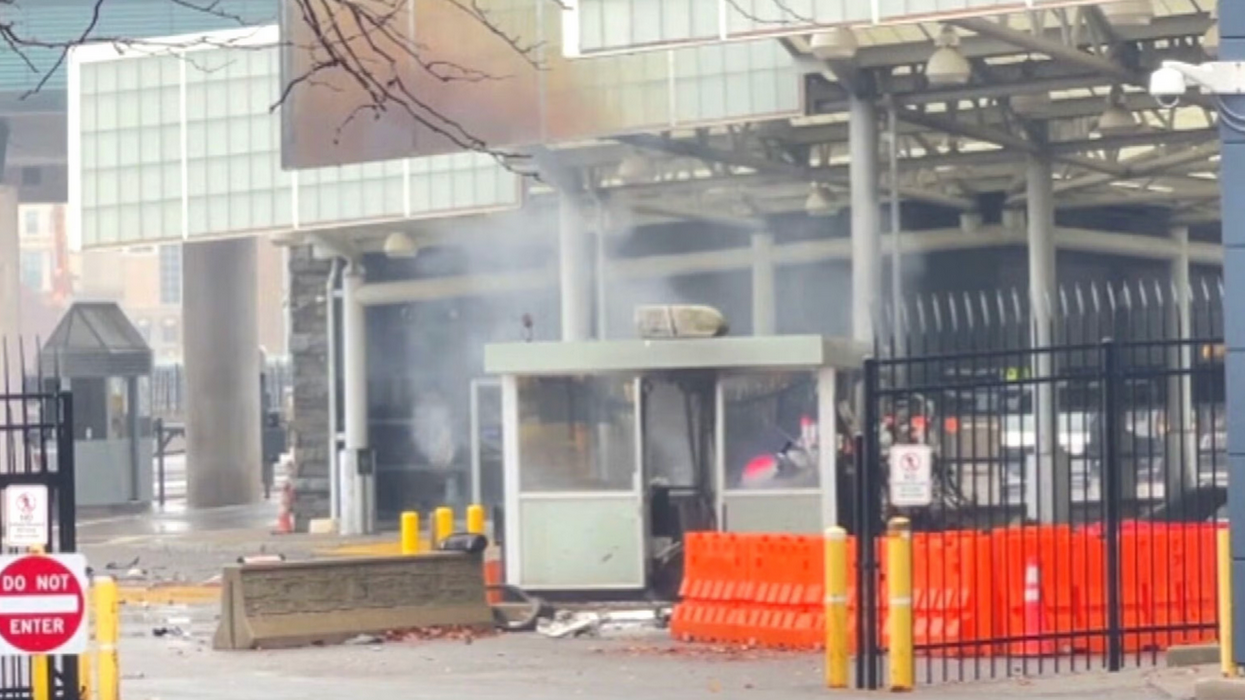 The explosion took place on the U.S. side of the Rainbow Bridge.
This is a developing story... Please check back for possible updates...

The FBI said it is investigating a vehicle explosion that occurred Wednesday at a checkpoint on the Rainbow Bridge between the U.S. and Canada.
The explosion, which took place on the U.S. side of the bridge, led authorities to shut down all western New York bridge crossings into the U.S., NBC News reported .
In a statement , the FBI's Buffalo Field Office said it is "investigating a vehicle explosion at the Rainbow Bridge" and "coordinating with our local, state, and federal law enforcement partners in this investigation."
"As this situation is very fluid, that's all we can say at this time," the statement added.
New York Gov. Kathy Hochul said she was briefed on the incident and is "closely monitoring the situation."

Citing unnamed sources, Fox News reported that the explosion was an "attempted terrorist attack" and that two people who were in the car were killed and at least one other person was injured. As of this writing, no other outlet has corroborated that account.
ABC News , also citing anonymous sources, reported that "investigators have found some sort of suitcase or briefcase on-scene" and "are treating it as a possible explosive device as a precaution and the bomb squad is handling the package."
News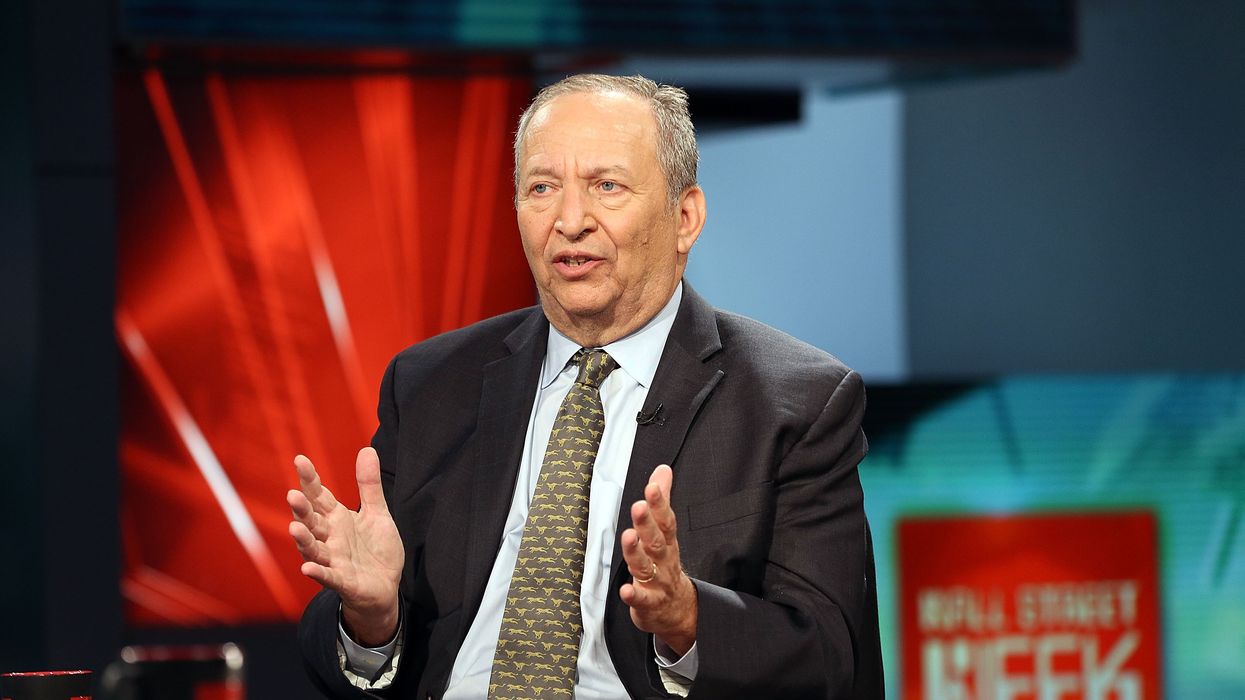 "There is no greater indication that OpenAI is unserious about the interests of humanity than their elevation of Larry Summers to its board of directors," said one watchdog.
News that OpenAI co-founder Sam Altman will be returning to the artificial intelligence startup just days after he was ousted by the firm's board of directors was accompanied by the announcement Tuesday of a new initial board consisting of three individuals—one of whom is the Wall Street-friendly economist and former U.S. Treasury Secretary Larry Summers.
Given Summers' record of fighting tougher regulations for risky financial instruments and—more recently—his incorrect predictions about the trajectory and stubbornness of inflation in the U.S., his elevation to the board of a company whose AI work has profound implications for the future of humanity drew immediate alarm.
The Revolving Door Project , a progressive watchdog group whose research has uncovered Summers' deep corporate ties , called his selection to the OpenAI board "awful news for humanity."
"There is no greater indication that OpenAI is unserious about the interests of humanity than their elevation of Larry Summers to its board of directors," said Jeff Hauser, the group's executive director. "Summers energetically promotes cryptocurrency, inflation hysteria, and himself with equally misplaced ardor."
Economist and journalist Nomi Prins wrote on social media that Summers "holds the top spot of those responsible for the 2008 financial crisis," alluding to his opposition to more strictly regulating financial derivatives that fueled the economic collapse.
"If AI is to be focused on human policy and care, he's a dustbin for deregulation and recklessness," Prins argued. "As president of Harvard in 2005, Summers launched a disgusting tirade on women in math and science and seemed to believe it was based on 'research in behavioral genetics.' You want Larry to be involved with steering AI forward with human consideration?"
"Summers' ascent to the heights of AI should accelerate concerns that AI will be bad for all but the richest and most opportunistic amongst us."

OpenAI's decision to reinstate Altman as CEO under a new board consisting of Summers, former Salesforce co-CEO Bret Taylor, and Quora chief executive Adam D'Angelo came less than a week after the previous board removed Altman, sparking an immediate employee revolt .

The chaotic leadership shuffle at the $90 billion company was the culmination of infighting that had been building for more than a year, with some of the tensions surrounding Altman's pursuit of commercial expansion at the potential expense of safety, according to The New York Times .

"The tension got worse as OpenAI became a mainstream name thanks to its popular ChatGPT chatbot," the Times reported Tuesday. "At one point, Mr. Altman... made a move to push out one of the board's members because he thought a research paper she had co-written was critical of the company. Another member, Ilya Sutskever, thought Mr. Altman was not always being honest when talking with the board. And some board members worried that Mr. Altman was too focused on expansion while they wanted to balance that growth with AI safety."
Wired noted last week that "disagreements over the issue of prioritizing safe development of AI previously led several prominent OpenAI researchers to leave the company and found competitor Anthropic."
Earlier this year, Altman joined a number of industry leaders in signing a letter declaring that "mitigating the risk of extinction from AI should be a global priority alongside other societal-scale risks such as pandemics and nuclear war." But researchers have warned that the guardrails put in place at OpenAI are badly inadequate, particularly given the current regulatory vacuum in the U.S.
Last month, U.S. President Joe Biden signed an executive order aimed at bolstering AI safety standards, a move that watchdogs welcomed as a positive first step that must be followed by more ambitious action.

It's unclear precisely what influence Summers will have on the direction of OpenAI or artificial intelligence development more broadly.
As Bloomberg observed Wednesday, "The few comments he has made about AI have centered on the labor impact."
"In 2018, Summers disputed the claims from then-Treasury Secretary Steve Mnuchin that AI would not replace American jobs for 50 to 100 years," Bloomberg noted. "The robots are coming,' Summers wrote in The Washington Post . That year, he also warned of economic catastrophe if the U.S. 'loses its lead' in biotech and AI to China."
Last year, Summers told Bloomberg TV that "we are living in truly historic times" and said the AI revolution carries "opportunities and threats," adding that there's "no assurance at all" that advances in artificial intelligence will usher in progressive outcomes.
Critics suggested that with Summers involved in the management of OpenAI, the chances of guardrails operating in the public interest, as opposed to corporate profits and dominance, are worse.
"Summers' ascent to the heights of AI should accelerate concerns that AI will be bad for all but the richest and most opportunistic amongst us," said Hauser.

News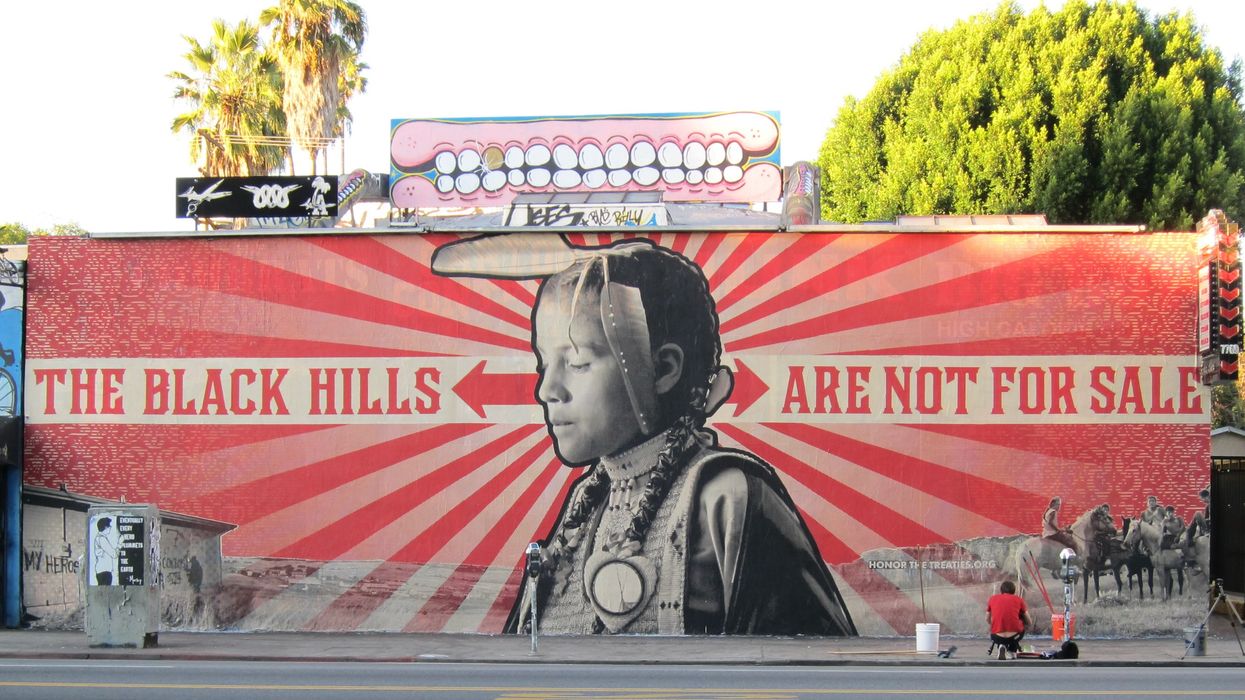 "For centuries, the U.S. government has broken every promise it's made to Native tribes," says Standing Rock Sioux Chair Janet Alkire. "It's time for that to stop."
Leaders of the Standing Rock and Oglala Sioux said Wednesday that the two Native American tribes are joining forces in an effort to pressure the Biden administration into a reckoning over a dubious 19th-century treaty that—like just about every other one signed between the U.S. and Indigenous peoples—was broken by Washington.
The two tribes are seeking nation-to-nation consultations between U.S. Interior Secretary Deb Haaland and Assistant Indian Affairs Secretary Bryan Newland—both Native Americans—and the remaining signatory tribes to the Fort Laramie Treaty .
"This is about correcting an injustice," Standing Rock Chair Janet Alkire said. "For centuries, the U.S. government has broken every promise it's made to Native tribes. It's time for that to stop."
"Furthermore," she added, "we're calling on the Biden-Harris administration to take active steps to correct the record."
Treaty rights remain a critical point of contention for the Sioux, who in recent years have fought against violations of their land, water, and sovereignty, including the Dakota Access and Keystone XL pipelines—the latter of which was canceled by President Joe Biden.
"We'd like the current government to take an honest look at what happened."
In the 1860s, fierce Indigenous resistance to Euro-American encroachment on the Great Plains and an Army already weakened by the Civil War resulted in a series of U.S. defeats, including a December 1866 ambush led by Lakota, Cheyenne, and Arapaho warriors that killed all 81 soldiers under the command of Capt. William Fetterman during the Powder River War. It was the worst defeat of U.S. forces on the Great Plains until Little Bighorn a decade later.
In 1868, the U.S. signed the Fort Laramie Treaty with the Arapaho and the Dakota, Lakota, and Nakota Sioux. The treaty established the Great Sioux Reservation and designated the Black Hills as "unceded Indian territory" to be "set apart for the absolute and undisturbed use and occupation" of Indigenous peoples.
However, the tribes claim U.S. officials subsequently—and surreptitiously—added language to the treaty stating that the Indians "relinquish all claims or rights" to lands outside the designated reservation. The U.S. then blatantly abrogated the treaty following the discovery of gold in the Black Hills of South Dakota and, when Indians fought back, unleashed a fresh wave of genocidal violence against them.
"U.S. treaty negotiators snuck the relinquishment language into Article II of the treaty after it was signed by the Sioux chiefs to end the Powder River War," said Oglala Sioux Tribe President Frank Star Comes Out. "We'd like the current government to take an honest look at what happened."
The Indian Claims Commission, a judicial relations arbiter between the U.S. government and Indigenous tribes, concluded in 1976 that the treaty "effectuated a vast cession of land contrary to the understanding and intent of the Sioux."
In 1980, the U.S. Supreme Court ruled that the United States had illegally taken the Black Hills and awarded over $100 million in reparations to the Sioux Nation, which refused the money—now worth over $1 billion—on the grounds that the tribe never wanted to part with its lands in the first place.
"The Black Hills are not for sale," Alkire said Wednesday, "and they never were."
News