For Immediate Release
Contact:
Tel: +1-212-216-1832,Email:,hrwpress@hrw.org
Protect Domestic Workers From Violence
Many Nations Have Failed to Stem Mental, Physical, Sexual Abuse
WASHINGTON
Many migrant and domestic workers still face abuse and exploitation in Middle Eastern and Asian countries because governments have failed to adopt measures needed to protect them, Human Rights Watch said today ahead of the International Day for the Elimination of Violence against Women on November 25.
Few domestic workers have access to the justice system in the countries where they work, and even those who are able to make complaints of physical or sexual violence rarely receive redress, Human Rights Watch said.
"There are countless cases of employers threatening, humiliating, beating, raping, and sometimes killing domestic workers," said Nisha Varia, deputy director of the women's rights division of Human Rights Watch. "Governments need to punish abusive employers through the justice system, and prevent violence by reforming labor and immigration policies that leave these workers at their employers' mercy."
Millions of women from countries including Indonesia, Sri Lanka, the Philippines, and Nepal are domestic workers in Saudi Arabia, Kuwait, the United Arab Emirates, Lebanon, Singapore, Malaysia, and other countries throughout the Middle East and Asia. Most countries exclude domestic workers from protection under their labor laws, leaving domestic workers little remedy against exploitative work conditions.
Domestic workers are also at heightened risk of abuse because of restrictive immigration-sponsorship policies that link their visas to their employers. Employers control a worker's immigration status and ability to change jobs, and sometimes whether the worker can return home. Many employers exploit this power to confine domestic workers to the house, withhold pay, and commit other abuses.
Authorities receive thousands of complaints of labor exploitation or abuse each year. While most involve unpaid wages, food deprivation, and long working hours with no rest, a significant number allege verbal, physical, and sexual abuse. But many cases are never officially reported, due to domestic workers' confinement in private homes, lack of information about their rights, and employers' ability to deport them before they can seek help.
Some law enforcement authorities have begun to prosecute and punish abusive employers, although to varying degrees. In 2008 in Singapore, several employers have been convicted of beating domestic workers, receiving sentences ranging from three weeks to 16 years in prison. In mid-November, a man was sentenced in Malaysia to 32 years in prison for raping a domestic worker, and his wife received six years for abetting the crime.
But criminal justice systems often continue to expose abused domestic workers to further victimization and give them no - or only severely delayed - redress:
In May 2008, a Riyadh court dropped charges against a Saudi employer who abused Nour Miyati, an Indonesian domestic worker, ignoring both the employer's confession and compelling physical evidence. Nour Miyati suffered daily beatings and was abused so badly that her toes and fingers were amputated after developing gangrene. During the three years of legal proceedings, she remained stuck in an overcrowded embassy shelter unable to work or return to her family in Indonesia. At one point, she also was sentenced 79 lashes for changing her testimony, though the sentence was later reversed.
On November 27, 2008, a Malaysian judge is to announce the verdict in the four-year case against Yim Pek Ha, the employer of an Indonesian domestic worker, Nirmala Bonat. In 2004, images of Bonat's badly burned and injured body shocked Malaysians. Bonat also had to stay in an overcrowded embassy shelter for years without being allowed to work and had to defend herself from charges of inflicting the abuse herself.
"2008 marked a year of missed opportunities,'' Varia said. "While most governments have started to think about some level of reform, many of these discussions have stalled. Providing comprehensive support services to victims of violence, prosecuting abusers, and providing civil remedies are reforms that just can't wait."
Human Rights Watch recommends that, in order to curtail all forms of violence against migrant domestic workers, governments should:
Abolish or reform immigration-sponsorship policies so that domestic workers' visas are no longer tied to their employers;
Develop protocols and train law enforcement officials on how to respond to domestic workers' complaints appropriately, and how to investigate and collect evidence in such cases;
Prosecute perpetrators of psychological, physical, and sexual violence;
Expedite criminal cases involving migrant domestic workers, who must often wait for a resolution for several months or years while confined in a shelter, and ensure they have legal permission to work during the interim period;
Create and widely disseminate contacts for confidential, fully staffed and toll-free hotlines to receive reports of abuses against domestic workers;
Create comprehensive referral and support services, including health care, counseling, shelter, consular services, and legal aid.
Human Rights Watch is one of the world's leading independent organizations dedicated to defending and protecting human rights. By focusing international attention where human rights are violated, we give voice to the oppressed and hold oppressors accountable for their crimes. Our rigorous, objective investigations and strategic, targeted advocacy build intense pressure for action and raise the cost of human rights abuse. For 30 years, Human Rights Watch has worked tenaciously to lay the legal and moral groundwork for deep-rooted change and has fought to bring greater justice and security to people around the world.
LATEST NEWS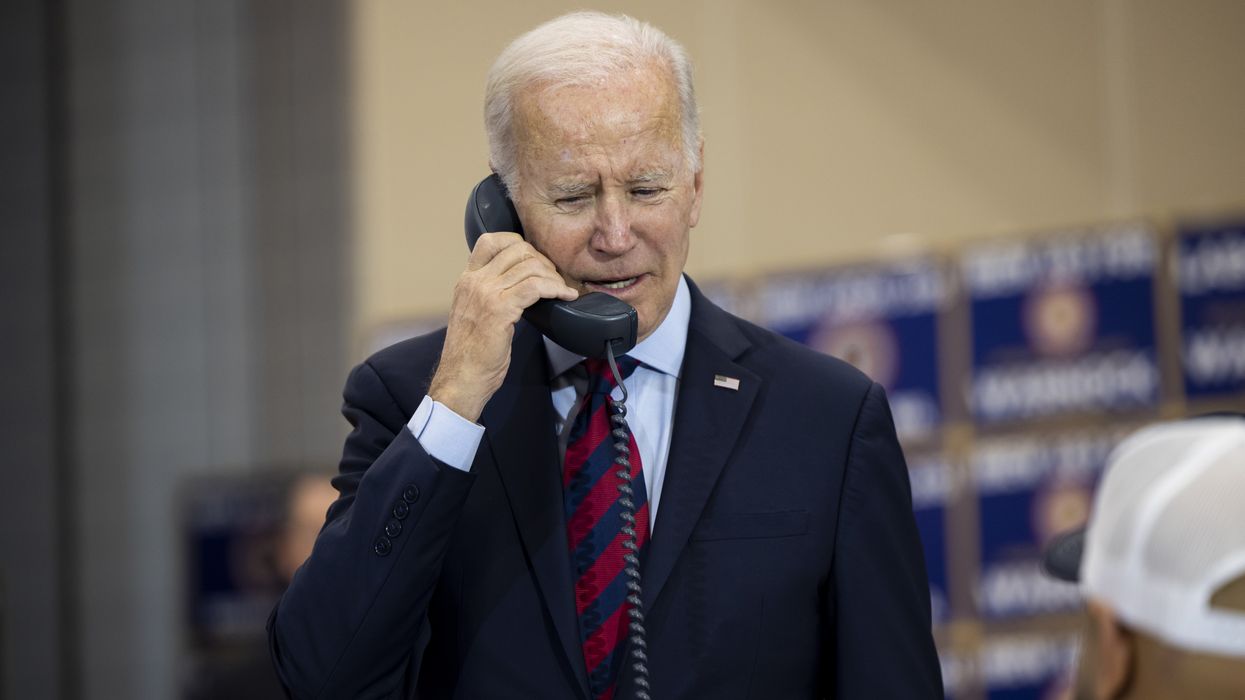 "It would be a victory for Big Oil and a huge step backwards on climate," warned Rep. Ro Khanna, who co-signed the letter.
Nearly two dozen Democratic lawmakers from the U.S. Senate and House—as well as independent Sen. Bernie Sanders of Vermont—have written to President Joe Biden imploring him to put the last nail in the coffin of an "ill-conceived and misguided" oil and gas drilling project in Alaska that experts say would destroy the president's climate legacy if approved in any form.
Led by Rep. Raúl M. Grijalva (D-Ariz.), ranking member of the House Natural Resources Committee, and Sen. Ed Markey(D-Mass.), Chair of the Senate Environment and Public Works Subcommittee on Clean Air, Climate, and Nuclear Safety, the letter urges Biden and Interior Secretary Deb Haaland to reject final approval of the 30-year ConocoPhillips' Willow Project in Alaska's National Petroleum Reserve.
"No version of the Willow [Master Development Plan (MDP)] is consistent with your commitments to combat the climate crisis and promote environmental justice, especially as reflected in the Inflation Reduction Act, historic legislation on which we all collaborated to achieve these crucial goals," the letter states.
"If allowed to proceed," the lawmakers argue, the Willow project "would pose a significant threat to U.S. progress on climate issues," citing estimates that the project could unleash upwards of $19.8 billion in climate-related damages.
\u201c.@POTUS\u2014we must stop the Willow project. It is the largest proposed oil development project on federal lands and it threatens our environment, our planet, and our future. Reject Willow now and protect the Arctic.\u201d

— Ed Markey(@Ed Markey) 1677878820
The letter comes days after White House officials floated the possibility of a scaled-back Willow Project, but environmentalists have said, as Common Dreamsreported Wednesday, that "no form of this project is OK."
The Burea of Land Management has estimated that even a scaled-back version would emit around 9.2 million metric tons of carbon dioxide each year and Earthjustice, which has fought Willow in court, has warned that the approval request now before the Interior Department "would bring at least 219 wells, 267 miles of pipelines, and 30 miles of roads to a vast public lands area in Alaska's Western Arctic, permanently altering a globally significant and ecologically rich landscape."
\u201cThe Willow Project, a massive new drilling proposal in Alaska, would devastate local wildlife and lock us into decades of dirty energy. \n\nHere are two easy ways to tell the Biden Admin to #StopWilliow:\n\n1/ Sign @NRDC's petition here: https://t.co/s0FjtCHc9n\u201d

— Julia Louis-Dreyfus (@Julia Louis-Dreyfus) 1677868714
In their letter, the lawmakers tell Biden and Haaland that the only course of action should be "no action," following the release of the final supplemental environmental impact statement (SEIS) on the project earlier this year. According to the letter:
The final SEIS includes a preferred alternative that would defer one drill site and require additional analysis for another, but we fear that the Willow MDP is intended to serve as an infrastructure hub that anchors a decades-long push towards increased drilling in the Western Arctic. Climate damage is unlikely to stop with the first phase of the Willow project; your Administration needs to draw the line now.
In a separate letter on Friday, the grassroots advocacy group Progressive Democrats of America also urged Biden to recognize the historic and legacy-building opportunity in rejecting the Willow project completely.
"We appeal to what is most honest, wise, and most courageous in you," states the group's letter, which was signed by leaders and members of PDA chapters nationwide. "To the elder in you. To the grandfather in you. Do not gamble with our lives and with the lives of generations yet unborn. Reject the Willow Oil Project."
"To the elder in you. To the grandfather in you. Do not gamble with our lives and with the lives of generations yet unborn. Reject the Willow Oil Project."
Grijalva and Markey were joined in the bicameral letter by Rep. Nanette Diaz Barragán (D-Calif.), Rep. Earl Blumenauer (D-Ore.), Rep. Jamaal Bowman(D-N.Y.), Sen. Maria Cantwell (D-Wash.), Rep. Steve Cohen (D-Tenn.), Rep. Diana DeGette (D-Colo.), Sen. Tammy Duckworth (D-Ill.), Rep. Jared Huffman (D-Calif.), Rep. Pramila Jayapal(D-Wash.), Rep. Ro Khanna(D-Calif.), Rep. Barbara Lee (D-Calif.), Rep. Mike Levin (D-Calif.), Sen. Jeffrey A. Merkley (D-Ore.), Rep. Gwen S. Moore (D-Wis.), Rep. Alexandria Ocasio-Cortez(D-N.Y.), Sen. Bernie Sanders(I-Vt.), Rep. Janice Schakowsky (D-Ill.), Rep. Darren Soto (D-Fla.), Sen. Elizabeth Warren(D-Mass.), and Sen. Ron Wyden (D-Ore.).
"The Willow Project would lead to over 9 million metric tons of carbon emissions per year," said Rep. Khanna in a social media post Friday night. "It would be a victory for Big Oil and a huge step backwards on climate."
News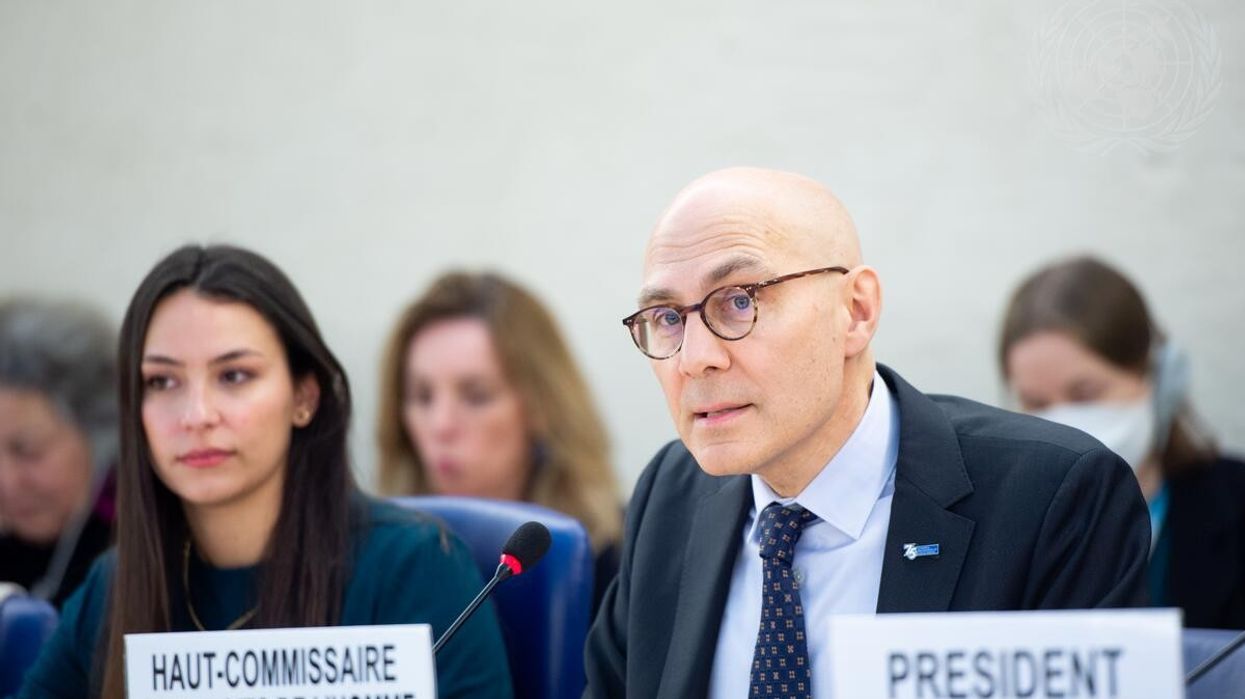 Noting that communities like Huwara are often targeted by Israeli settlers, Amnesty's regional director urged Israel "to remove all settlements, which are war crimes under international law, and to dismantle its system of apartheid against Palestinians."
United Nations High Commissioner for Human Rights Volker Türk on Friday called out Israeli Finance Minister Bezalel Smotrich for saying that Huwara, a Palestinian village in the West Bank, "needs to be wiped out" and "the state of Israel should do it."
Smotrich's comment Wednesday came after Israeli settlers on Sunday rampaged through Huwara, killing a 37-year-old Palestinian man—mass violence that came just hours after a Palestinian gunman murdered a pair of Israeli brothers, who were 19 and 21.
While presenting a report on Israel's illegal occupation of Palestine and "the current intensification of violence" to the U.N. Human Rights Council, Türk blasted Smotrich's remark as "an unfathomable statement of incitement to violence and hostility."
"Over half a century of occupation has led to widening dispossession, deepening deprivation, and recurring and severe violations of their rights, including the right to life."
More broadly, Türk lamented that "the situation in the occupied Palestinian territory is a tragedy. A tragedy, above all, for the Palestinian people. Over half a century of occupation has led to widening dispossession, deepening deprivation, and recurring and severe violations of their rights, including the right to life. Nobody could wish to live this way—or imagine that forcing people into conditions of such desperation can lead to an enduring solution."
"2022 saw both the highest number of Palestinians killed by Israeli security forces in the past 17 years, and the highest number of Israelis killed since 2016," he highlighted. "This death toll has further, and sharply, deteriorated in the first weeks of 2023, and in the month that has just ended."
Türk's office found that over the reporting period, Israeli security forces frequently used lethal force, "regardless of the level of threat—and, at times, even as an initial measure, rather than as last resort." Researchers also documented "several cases of apparent extrajudicial, targeted killings" by such forces.
As the rights chief told the council, other key findings in the report include:
Israeli security forces killed 131 Palestinians—including 65 people who were unarmed and did not engage in violence—and since 2017, fewer than 15% of such killings have been investigated, and fewer than 1% led to an indictment;
Palestinians killed 13 Israelis—and nine more, including three children, have been killed in two attacks since then;
Israel increasingly imposes collective punishments such as the blockade of Gaza, which are prohibited by international law, on Palestinians;
967 Palestinians are being held in "administrative detention," the highest number in 15 years; and
There are over 270 illegal Israeli settlements across Palestine.
"The occupation is eating away at the health of both societies, on every level—from childhood to old age, and in every part of life," Türk stressed. "For this violence to end, the occupation must end. On all sides, there are people who know this."
The U.N. leader urged decision-makers in the region and around the world to heed the recommendations of his office's reports "and to step back from the precipice to which increasing extremism and violence have led."
\u201c"The situation in the Occupied Palestinian Territory is a tragedy," @UNHumanRights chief @volker_turk told the @UN Human Rights Council.\n\nFull STATEMENT at #HRC52 \u27a1\ufe0fhttps://t.co/Ay18urzszf\u201d

— UN Human Rights Council \ud83d\udccd#HRC52 (@UN Human Rights Council \ud83d\udccd#HRC52) 1677865307
While the settler attack on Huwara drew rare widespread rebuke—including from Israel's prime minister, Benjamin Netanyahu, and a pair of conservative Jewish organizations in the United States—the Israeli government's recent shift to the right has stoked fears that violence in the region will only get worse and more frequent.
As Beth Miller, political director of Jewish Voice for Peace Action, said earlier this week, "The Israeli settlers burning down Palestinian homes and attacking Palestinians in the street are supported by the Israeli military and the Israeli government."
Heba Morayef, Amnesty International's director for the Middle East and North Africa, declared Friday that "under Israel's apartheid system, impunity reigns."
"Despite the intensity and scale of Sunday's attacks, which resulted in the killing of one Palestinian and the wounding of nearly 400 more, and despite a rare show of international condemnation of settler violence, Israeli police yesterday released six suspects who were arrested in connection with the attacks," she noted. "Meanwhile two others have been issued with administrative detention orders, which violate international law."
\u201c#Huwwara - Impunity reigns for perpetrators of settler violence. "@amnesty reiterates its call on #Israeli authorities to remove all settlements, which are war crimes under international law, & to dismantle its system of #apartheid against #Palestinians." https://t.co/Smn9VnPjLe\u201d

— Khulood Badawi (@Khulood Badawi) 1677863325
Like Miller, Morayef emphasized that "Israeli authorities have long enabled and incited settler attacks against Palestinians, and in some cases soldiers have directly participated."
"State-backed settler violence is endemic in the occupied West Bank," she continued. "Towns and villages like Huwara, which was the epicenter of Sunday's attacks, are frequently targeted as they are surrounded by illegal settlements. For example, in October 2022, settlers broke into a school in Huwara where they smashed windows and beat teachers and pupils; less than two weeks later a café was set on fire, and groups of settlers assaulted Palestinian residents with pipes and rocks."
"Amnesty International reiterates its call on Israeli authorities to remove all settlements, which are war crimes under international law, and to dismantle its system of apartheid against Palestinians," Morayef added. "Apartheid is a crime against humanity and violence against civilians will continue for as long as it is in place."
News
"If the language is not precise, the Class 1 railroads will avoid the scope of the law without violating the law, yet again putting the safety of our members and American communities into harm's way," said one union leader.
Amid heightened national focus on railway safety in the wake of the East Palestine, Ohio disaster and other recent accidents, one railroad workers' union warned Friday that, while welcome, a bipartisan rail safety bill has "loopholes big enough to operate a 7,000-foot train through."

The Railway Safety Act of 2023—introduced earlier this week by Sens. Sherrod Brown (D-Ohio), J.D. Vance (R-Ohio), Bob Casey (D-Pa.), Marco Rubio (R-Fla.), John Fetterman(D-Pa.), and Josh Hawley (R-Mo.)—is meant to "prevent future train disasters like the derailment that devastated East Palestine."
The legislation would impose limits on freight train lengths—which in some cases currently exceed three miles. The measure was introduced a day after Democratic U.S. Reps. Ro Khanna(D-Calif.) and Chris Deluzio (D-Pa.) put forth a billthat would require the U.S. Department of Transportation (DOT) to impose stricter regulations on trains carrying hazardous materials.

"We welcome greater federal oversight and a crackdown on railroads that seem all too willing to trade safety for higher profits," Eddie Hall, national president of the Brotherhood of Locomotive Engineers and Trainmen (BLET), said in a statement.
\u201cWith loopholes big enough to operate a 7,000\u2019 train through, this legislation essentially codifies a path to single person crews on many if not a majority of trains.\u201d

— Railroad Workers United \u270a (@Railroad Workers United \u270a) 1677874220
While BLET appreciates that Brown's bill includes language stipulating that "no freight train may be operated without a two-person crew consisting of at least one appropriately qualified and certified conductor and one appropriately qualified and certified locomotive engineer," the union warned of "significant" exceptions in the proposal. For example, the bill as currently written would only apply to operations on long-distance freight trains.
BLET said it "will seek changes to the wording of the two-person crew language to tighten the loopholes."

"If the language is not precise, the Class 1 railroads will avoid the scope of the law without violating the law, yet again putting the safety of our members and American communities into harm's way," Hall argued. "You can run a freight train through the loopholes."
In 2015, the Pipeline and Hazardous Materials Safety Administration and the Federal Railroad Administration finalized a rule requiring the installation of electronically controlled pneumatic (ECP) braking systems on trains carrying hazardous materials.
Corporate lobbyists subsequently pressed the Obama administration to water down the rule, which was repealed entirely during the Trump administration's regulatory rollback spree.
\u201cThe proposed amendments are opposed by 5 major rail unions:\n\n@BLET (a member of @Teamsters)\n\nBrotherhood Railway Carmen Division (BRC/TCU/IAM) - a division of Transportation Communications Union (@TCUnionHQ)\n\n@smartunionworks \n\n(Others listed are not on Twitter)\u201d

— Salem Snow (@Salem Snow) 1677870953
Current U.S. Transportation Secretary Pete Buttigieghas not made reinstating the ECP rule a priority. Instead, DOT regulators are considering a proposal backed by the Association of American Railroads, an industry lobby group, that would reduce brake testing. Five major rail unions including BLET strongly oppose the proposal.

News
SUPPORT OUR WORK.
We are independent, non-profit, advertising-free and 100%
reader supported.