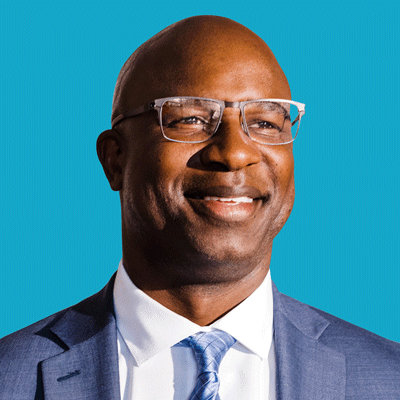 Rep. Jamaal Bowman Introduces Bill To Make Billionaires Pay Fair Share
Today, Congressman Jamaal Bowman, Ed.D. (NY-16) introduced legislation titled the "Babies Over Billionaires Act" which would tax the unrealized capital gains of the top 0.01% of taxpayers with over $100 million in assets.
WASHINGTON
Today, Congressman Jamaal Bowman, Ed.D. (NY-16) introduced legislation titled the "Babies Over Billionaires Act" which would tax the unrealized capital gains of the top 0.01% of taxpayers with over $100 million in assets.
"Since the pandemic began, everyday people have borne the brunt of negative public health and economic outcomes. COVID-19 has taken nearly one million lives in the United States alone, forced people to decide between paying rent or buying food, and otherwise upended the livelihoods of millions, especially our youth," said Congressman Jamaal Bowman, Ed.D. (NY-16). "Meanwhile, American billionaires have shamelessly increased their collective wealth by more than $2 trillion. As a society it's time we center the people's needs who account for most of the American population, instead of roughly 700 billionaires who have swindled us all."
"Policy reflects our priorities, and for decades, the United States has chosen to invest in the personal wealth of billionaires while failing to invest in the tangible needs of our children and our communities. Working class people are taxed more than billionaires at times and often have their income more harshly scrutinized, all while struggling to keep up with the rising costs of basic needs like food and housing. At the same time, the tax code privileges billionaires who hide their wealth in an effort to avoid paying their fair share in taxes. The IRS also lacks the resources and capacity needed to audit and tax the ultra wealthy, while consistently auditing and taxing working families more. This bill would direct more resources towards the IRS to audit and tax people whose income requires more than reviewing just a W-2 or 1099 form, people like billionaires. By auditing and taxing the 700 richest people in our country the wealthy will finally pay their fair share. As a result more taxpayers funds would be made available for children-centered programs in the U.S. Department of Education and the U.S. Department of Health and Human Services. We must invest in our youth's future and critical social safety nets - the wealthy are more than capable of funding that effort!"
"Billionaires should pay their fair share of taxes - just like everyday workers, just like a grocery clerk, a teacher, a police officer, or a nurse," said Congressman Danny K. Davis (Il-7). "Equitable taxation is a critical step to providing much-needed federal investment to strengthen children and families."
"Billionaires and working families have had extremely different experiences in the last two years," said Congresswoman Susan Wild (PA-7). "This bill will address the inequities in our tax code that keep the ultra-wealthy from paying their fair share and will invest the revenue raised in those who deserve it most: our children and hardworking families."
"America has a two-tier tax system: one system for the millionaires and billionaires, and one system for everyone else. That unfair system is a primary driver of the economic divisions slowly tearing America apart," said Congressman Bill Pascrell (NJ-9), a senior member of the tax-writing House Ways and Means Committee and lead sponsor of legislation to close the infamous stepped-up basis and carried interest loopholes. "This legislation is another sharp tool to rebalance our unfair two-tier tax system and finally begin making those at the top pay their rightful share. Measures like this are essential to rebuilding public confidence in our nation. I thank Rep. Bowman for his aggressive work to make our tax system fair again."
It's time the tax code works for working families and not just wealthy people. The Babies Over Billionaires Act proposes income tax reform for the ultra-wealthy that would disproportionately impact the roughly 700 billionaires in the country to raise more than $1 trillion over ten years.
Specifically, the Babies Over Billionaires Act will:
* Annually tax 30% of unrealized gains of ultra-millionaires from publicly traded capital assets at the prevailing long-term capital gains rate;
* Tax 50% of unrealized gains of private capital assets at the prevailing long-term capital gains rate every 5 years;
* Mandate the IRS annually audit filers reporting in excess of $100 million in assets to crack down on rampant tax abuse by the wealthy.
* Invest the revenue raised by this tax in programs run by the Department of Education and HHS that support families and children.
Co-leads of the legislation include Representatives Bill Pascrell, Danny K. Davis, and Susan Wild.
Co-sponsors of the legislation include Representatives Eleanor Holmes Norton and Bonnie Watson Coleman.
Sponsoring organizations and people include: the American Federation of Teachers, Patriotic Millionaires, Economic Security Project Action, National Latino Farmers & Ranchers Trade Association, Progressive Change Campaign Committee, National Black Justice Coalition, Americans for Democratic Action (ADA), Coalition on Human Needs, MomsRising, Missionary Oblates of Mary Immaculate JPIC, People's Action, Jobs with Justice, RootsAction.org, Family Values @ Work Action, Public Citizen, National Asso. for Hispanic Elderly, Main Street Alliance, NETWORK Lobby for Catholic Social Justice, Family Values@Work, Institute on Taxation and Economic Policy, RESULTS, Oxfam America, National Coalition for the Homeless, Indivisible, MoveOn and American Federation of State, County & Municipal Employee
Click herefor a one-page summary of the Babies Over Billionaires Act.
Click here for a section-by-section of the Babies Over Billionaires Act.
Click here for full bill text of the Babies over Billionaires Act.
"The existing income tax is badly broken as applied to most billionaires and mega-millionaires, who are typically able to escape all tax on the majority of their true income or the returns to their invested wealth. This bill would fix the income tax by ending the ways in which billionaires and mega-millionaires currently escape tax. The bill uses an innovative phased mark-to-market methodology to spread out the taxation of investment gains over time so as to minimize valuation problems and volatility," said David Gamage, Law Professor at University of Indiana.
"Basic fairness and sound tax policy more broadly indicate that we need to do better at taxing the income of the extremely wealthy. This bill introduces two important innovations. First, the bill only taxes a portion of the capital gains of billionaires, which helps deal with fluctuations in asset value. Second, the bill taxes privately held assets, but less regularly than public assets. This will prevent gamesmanship between asset categories while also not imposing too great an administrative burden," said Darien Shanske, Law Professor at UC Davis.
"This legislation makes a simple yet profound statement: our tax system must start benefiting babies and their working parents, and stop coddling billionaires and their yachts. This bill will close one of the worst tax loopholes so that billionaires and other ultrarich people will be taxed annually on their investment gains--just like workers are taxed every year on their wages. Rep. Bowman's bill makes the tax system fairer while raising lots of needed revenue from the ones best able to supply it," said Frank Clemente, Executive Director, Americans for Tax Fairness.
"For too long, our tax system has made it possible for the super rich to extract wealth from white, Black and Brown working people, while not paying their fair share for the services we all use. This has created exploding white billionaire wealth and struggling Black and Brown working families. It's time we start using the tax code to build wealth for working people," said Mandla Deskins, Take on Wall Street at Americans for Financial Reform.
"Too many American families are struggling--living paycheck to paycheck or not making ends meet, particularly with rising costs, while doing their best to keep their loved ones healthy and helping their kids stay safe and engaged at school. The past two years have challenged us in so many ways, and the American family has stepped up each time. Yet at the same time, American billionaires are making a killing during COVID-19, managing to accumulate more than $1.7 trillion in new wealth during the pandemic and, in some cases, paying as little as nothing in federal taxes.
No one should be profiting off a pandemic while shirking their responsibilities to pay their fair share, especially at the expense of our youth. Rep. Jamaal Bowman's Babies Over Billionaires Act is just a commonsense rebalancing of the tax code by rewarding work instead of extreme wealth and prioritizing investments that benefit our nation's future generations," said Randi Weingarten, President of the American Federation of Teachers.
"While the country suffered during the COVID crisis, the wealth of the billionaire class surged by $2 trillion, and these wealth gains have gone largely untaxed. [Rep.] Bowman's bill addresses head-on this tax injustice by making sure billionaires pay their fair share and pay it timely. The proposed tax will raise more than $1T over the next 10 years solely from billionaires, making it possible to keep funding the expansion of the child tax credit that cut child poverty in half in 2021," said Emmanuel Saez, Economics Professor at UC Berkeley.
"While ordinary workers have to pay taxes year after year, billionaires can defer taxation for decades and sometimes forever. Congressman Bowman's bill is a common-sense solution to this unjustifiable situation," said Gabriel Zucman, Economics Professor at UC Berkeley.
"Our current tax code is ill-equipped to handle the realities of modern wealth. As a result, billionaire wealth in America has skyrocketed while many pay virtually no taxes. Their ability to choose when to pay taxes on their capital gains gives them an enormous advantage over people who pay taxes on every paycheck. It's time to require the richest people in this country to pay taxes every year just like Americans who work for a living. The Babies over Billionaires Act is exactly what this country needs - it would fix one of the fundamental injustices of our tax code and raise hundreds of billions of dollars while costing 99.9% of Americans nothing," said Morris Pearl, the Chair of the Patriotic Millionaires and a former managing director at BlackRock, Inc.
"Rep. Bowman's bill tackles the single biggest inequity in the tax code - the fact that billionaires often pay no tax at all as they accumulate their enormous wealth, while working people have taxes taken out of every paycheck. With President Biden's billionaire minimum tax proposal and this important new legislation, there is growing momentum to fix our broken tax code and plans on the table that are both bold and practical. Rep. Bowman and colleagues should be commended for confronting inequality head on and prioritizing children and families," said Seth Hanlon, Senior Fellow for Tax and Budget Policy at Center for American Progress.
Jamaal Anthony Bowman is an American politician and educator serving as the U.S. representative for New York's 16th congressional district since 2021.
(202) 225-2464
LATEST NEWS
"The endorsement of the fossil fuel treaty proposal by Antigua and Barbuda and Timor-Leste... shows who are the real climate leaders," said the initiative's political director.
Two island nations on Saturday joined the growing bloc of countries endorsing a fossil fuel nonproliferation treaty amid a worsening climate emergency and continued inadequate action by the larger and wealthier polluters most responsible for causing the planetary crisis.
Answering United Nations Secretary-General António Guterres' exhortation at this week's Climate Ambition Summit for countries to accelerate efforts to end fossil fuels, the Caribbean nation of Antigua and Barbuda and Timor-Leste in Southeast Asia announced their support for a binding FFNPT.

Their announcement came on the main stage at the Global Citizen Festival in New York City. The nations became the first non-Pacific island states to support the treaty; Vanuatu, Tuvalu, Tonga, Fiji, the Solomon Islands, and the self-governing New Zealand territory of Niue previously endorsed the agreement.
"The climate crisis is the most existential threat facing all humanity," declared Antigua and Barbuda Prime Minister Gaston Browne. "It doesn't distinguish between European forests and Caribbean waters. Some carry the burden more than others, as in the case of small island developing states. This is why today I'm honored to announce that Antigua and Barbuda join our Pacific friends in calling for a negotiation of a fossil fuel treaty."
"This Treaty will be more than words," Browne continued. "It's a binding plan to end the fossil fuel era, a pledge to a rapid shift to clean energy, a commitment to a future where economies transcend their fossil fuel past, and an assurance that no community is left behind."
"With this endorsement, we send a clear message: unity in purpose, unity in action," he added. "We are proud to become the first Caribbean nation to rally behind this cause, and we invite others to join us."
Timor-Leste President José Ramos-Horta said that his country "stands in solidarity with Pacific nations and is formally joining the call for the negotiation of a fossil fuel treaty."
"Its mission is simple—to halt new fossil fuel ventures, phase out existing ones, and fund a fair shift to clean energy," the Nobel peace laureate added. "It is more than a climate agreement between nations—it is a health, development, and peace accord that can foster genuine wellbeing and prosperity for all."
Timor-Leste's embrace of the FFNPT is considered especially encouraging, as petroleum accounts for the vast majority of the country's export revenue.

Gillian Cooper, political director of the FFNPT Initiative, hailed the development:
At the Climate Ambition Summit, we saw world leaders finally bring fossil fuels to the center stage of climate negotiations. Now the endorsement of the fossil fuel treaty proposal by Antigua and Barbuda and Timor-Leste at the main Global Citizen stage shows who are the real climate leaders. This bold move also shows that even fossil fuel-producing countries want to break free from the grip of oil, gas, and coal, a system imposed on them by wealthy nations. Today Timor-Leste picked a side—and they're clearly saying that we need international cooperation so they are not forced by the fossil fuel industry to continue to expand a product that they know is destablizing the global climate and creating long-term economic dependency and vulnerability.
Launched in 2020 and backed by hundreds of groups, thousands of scientists, and people around the world from youth to grandparents, the FFNPT is based on three pillars:
Ending expansion of new coal, oil, or gas production in line with the best available science;
Phasing out the production of fossil fuels in a manner that is fair and equitable; and
Ensuring a global just transition to 100% access to renewable energy globally.
In addition to the countries mentioned above, the European Parliament, World Health Organization, and scores of cities and other subnational governments have also endorsed the FFNPT, including London, Paris, Los Angeles, Sydney, Lima, Toronto, and the Hawaiian Legislature.
Earlier this month, California became the largest economy in the world to endorse the treaty.
"This climate crisis is a fossil fuel crisis," Democratic California Gov. Gavin Newsom said Wednesday at the Climate Ambition Summit. "It's not complicated. It's the burning of oil. It's the burning of gas. It's the burning of coal. And we need to call that out.
News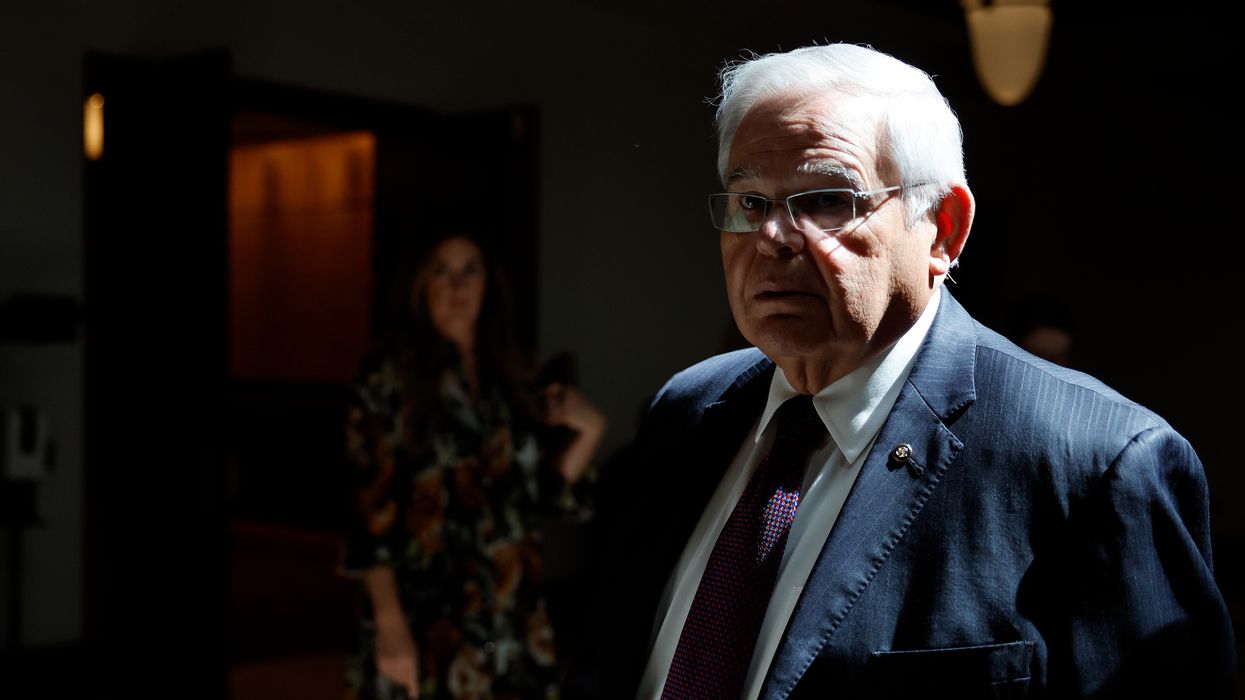 "He's entitled to the presumption of innocence, but he cannot continue to wield influence over national policy, especially given the serious and specific nature of the allegations," the Pennsylvania senator said.
Pennsylvania U.S. Sen. John Fetterman on Saturday joined a growing list of Democrats calling on Sen. Bob Menendez to step down in the wake of federal corruption charges filed against him and his wife.
"Sen. Menendez should resign," Fetterman said in a statement. "He's entitled to the presumption of innocence under our system, but he is not entitled to continue to wield influence over national policy, especially given the serious and specific nature of the allegations. I hope he chooses an honorable exit and focuses on his trial."
Menenedez and his wife, Nadine Menendez, are accused of taking hundreds of thousands of dollars in bribes—including "cash, gold, payments toward a home mortgage, compensation for a low-or-no-show job, [and] a luxury vehicle"—from businessmen in exchange for influence.
The indictment also alleges that Menendez—who until he stepped down from the position on Friday chaired the Senate Foreign Relations Committee—"provided sensitive U.S. government information and took other steps that secretly aided the government of Egypt."
Dismissing calls for his resignation, Menendez said he is "not going anywhere."
"Those who believe in justice believe in innocence until proven guilty," the senator said in a statement late Friday. "I intend to continue to fight for the people of New Jersey with the same success I've had for the past five decades. This is the same record of success these very same leaders have lauded all along."
"It is not lost on me how quickly some are rushing to judge a Latino and push him out of his seat," he added.
Fetterman joins a growing list of Democrats calling on Menendez to resign. These include New Jersey Gov. Phil Murphy and U.S. Reps. Jeff Jackson (N.C.), Dean Phillips (Minn.), Josh Gottheimer (N.J.), Tom Malinowski (N.J.), Frank Pallone (N.J.), Mikie Sherill (N.J.), Bill Pascrell (N.J.), and Andy Kim (N.J.).

On Saturday, Kim said he would run for Menendez's Senate seat amid the senator's refusal to resign.
"I feel compelled to run against him. Not something I expected to do, but N.J. deserves better," Kim wrote in a fundraising pitch on social media. "We cannot jeopardize the Senate or compromise our integrity."
It's not just Democrats urging Menendez to step down. The New Jersey Working Families Party issued a statement Friday calling the allegations against the senator "alarming" and asserting that Democratic Party leaders "are doing the right thing in calling for his resignation."
This is the second time Menendez has faced corruption charges in the last decade. He was indicted in 2015 for allegedly receiving gifts and $660,000 in campaign contributions from a Florida eye doctor; the case ended in a mistrial in 2017. The U.S. Justice Department subsequently declined to retry him.
News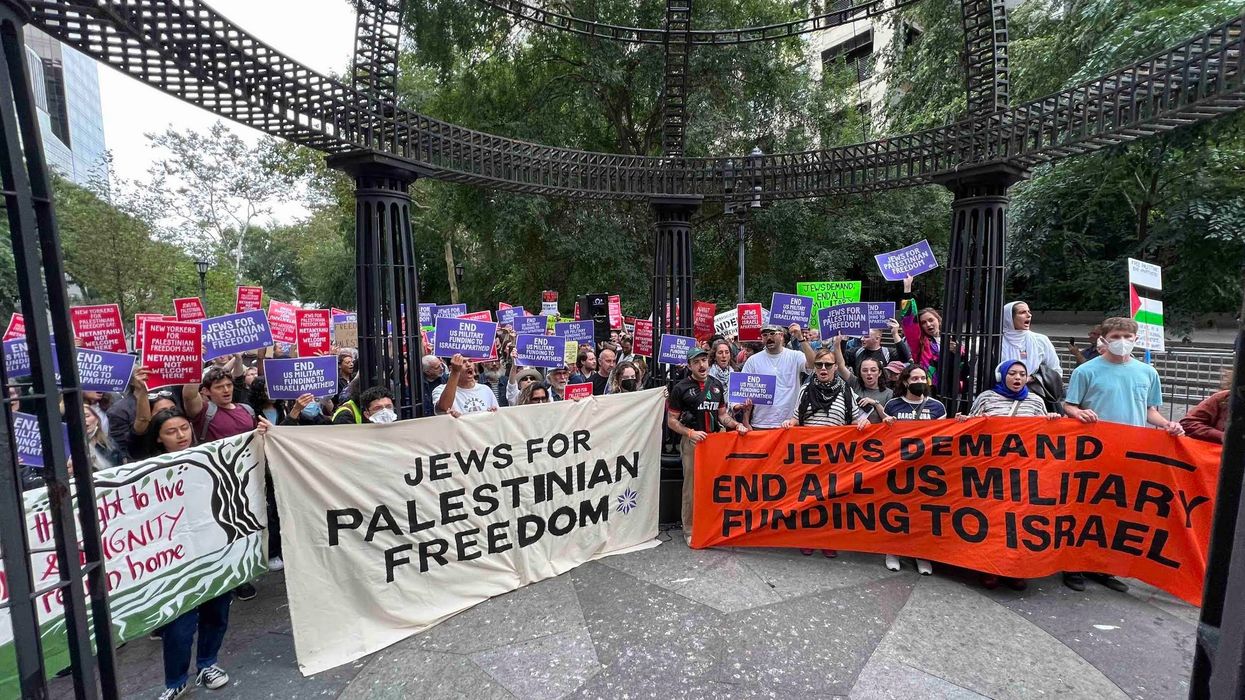 "As Jewish New Yorkers committed to racial justice, we believe apartheid is indefensible," said one protester. "Palestinians deserve to live with dignity and freedom."
A pair of democratic socialist New York state lawmakers joined more than 250 Jewish demonstrators and allies on Friday afternoon outside United Nations headquarters in Midtown Manhattan to protest Israeli Prime Minister Benjamin Netanyahu's General Assembly speech defending his far-right government's apartheid policies.
New York state Sen. Jabari Brisport (D-25) and state Assemblymember Zohran Mamdani (D-36) joined activists from Jewish Voice for Peace (JVP), Adalah Justice Project, and other human rights defenders as Netanyahu—whose government is widely considered the most extreme in Israeli history—addressed world leaders inside the U.N. building.
During his speech, Netanyahu displayed a map of the Middle East without Palestine, while claiming he has "long sought to make peace with the Palestinians."
The protesters said there can be no peace under apartheid.
"As Jewish New Yorkers committed to racial justice, we believe apartheid is indefensible," asserted JVP's Jay Saper. "Palestinians deserve to live with dignity and freedom."
Brisport—who in May introduced the Not On Our Dime! Act, which would prevent state-registered charities from funding violations of the Geneva Convention by Israeli settlers—said: "In Brooklyn we have a saying, 'Spread love, it's the Brooklyn way.' Netanyahu has spread hate and displacement. And that has no place in our city."
The senator has previously drawn attention to the more than 700,000 Israelis living in over 250 illegal settlements built on Palestinian land in the unlawfully occupied West Bank, with the backing of the Israel Defense Forces (IDF). Many of the illegal colonies are funded by New York-based organizations.

Last year, the Israeli government forcibly displaced more than 1,000 Palestinians from their homes in what many critics have called acts of ethnic cleansing. Hundreds more Palestinians have been displaced this year to make way for Jewish settler-colonists.
There have also been multiple deadly settler rampages through Palestinian towns this year, revenge attacks that a wide range of critics—from Palestinian-American Congresswoman Rashida Tlaib (D-Mich.) to conservative U.S. Jewish groups and an IDF general—called "pogroms."
"We should refuse to host a man who has openly lauded the ethnic cleansing of thousands of Palestinians from their homes, who gave the green light for bombing campaigns that left large parts of Gaza uninhabitable, a man who approved killing sprees that riddled streets with Palestinians wounded and killed," Adalah Justice Project communications and strategy director Sumaya Awad told the demonstrators.
According to the U.N.'s Office for the Coordination of Humanitarian Affairs, Israeli soldiers and settlers have killed at least 200 Palestinians this year, making it the deadliest year for Palestinians since the final year of the second intifada, or general uprising, in 2005. The advocacy group Defense for Children International Palestine says 45 Palestinian children have been killed by Israelis so far this year. At least 30 Israelis have been killed by Palestinian militant attacks in 2023.
Through it all, the U.S. continues to give Israel—the 13th-wealthiest nation in the world per capita, according to the International Monetary Fund—billions of dollars in nearly unconditional annual aid.
"Earlier today, someone asked me, 'Why should New Yorkers care about what's happening halfway across the world in Israel?'" said Mamdani, a co-sponsor of Brisport's bill. "There are 3.8 billion reasons for us to care: Same as the number of dollars that go from the U.S. to Israel in military aid every year."
"As Americans," he added, "this is a fight that recognizes our complicity in this apartheid regime in Israel."
News
Independent, nonprofit journalism needs your help.
Please Pitch In
Today!