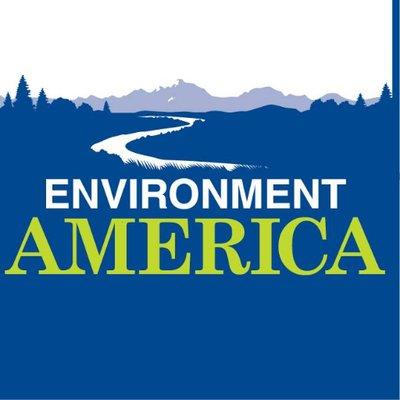 U.S. Set To Retake Global Leadership on Climate With Choice of John Kerry as Biden's "Climate Czar"
In a first, President-elect Biden will also sit Kerry on the National Security Council.
WASHINGTON
President-elect Joe Biden on Monday named former U.S. Secretary of State and U.S. Senator from Massachusetts John Kerry the "climate czar" for the incoming administration. Biden has cited "the battle to save the climate" among his top five priorities. As the special presidential envoy for climate, Kerry will lead the administration's efforts on global warming from a seat on the National Security Council. Although Kerry will not be our nation's first climate czar (the position was held by former EPA Administrator Carol Browner in the Obama administration), it is the first time the National Security Council will include an official dedicated to climate change.
In response, Matt Casale, U.S. PIRG's Environment Campaigns director and Andrea McGimsey, senior director of Environment America's Global Warming Solutions Campaign, made the following statements:
"Climate change is the problem of our generation, but for the past four years, the federal government has largely abandoned its duty to act. We now have an opportunity to reestablish the U.S. as a global leader in the fight against climate change, and as a key architect of the Paris Agreement and longtime environmental champion, Secretary Kerry is a great choice to lead the federal charge. It's encouraging to see that President-elect Biden is following through on his pledge to prioritize climate by picking Secretary Kerry for the role and putting him on the Security Council. We look forward to working with Secretary Kerry to make up for lost time and moving forward bold and impactful climate action," said Casale.
"John Kerry is a long-time climate champion who deeply understands the climate crisis and the myriad of solutions that we can implement right now. He also understands so well how our country is governed, and he is a brilliant choice to lead climate progress in the new Biden administration. We look forward to helping him with all that we can muster, especially to build bipartisan support.
"Americans understand that we need to cut planet-warming pollution as quickly as possible for the sake of our coastal communities facing sea level rise, our farmers trying to grow crops amidst increasingly extreme weather, and our Western states dealing with more ferocious and bigger wildfires. We all want President-elect Biden to be successful in solving climate change, and John Kerry will be a tremendous leader on this existential issue for our country and the world," said McGimsey.
With Environment America, you protect the places that all of us love and promote core environmental values, such as clean air to breathe, clean water to drink, and clean energy to power our lives. We're a national network of 29 state environmental groups with members and supporters in every state. Together, we focus on timely, targeted action that wins tangible improvements in the quality of our environment and our lives.
(303) 801-0581
LATEST NEWS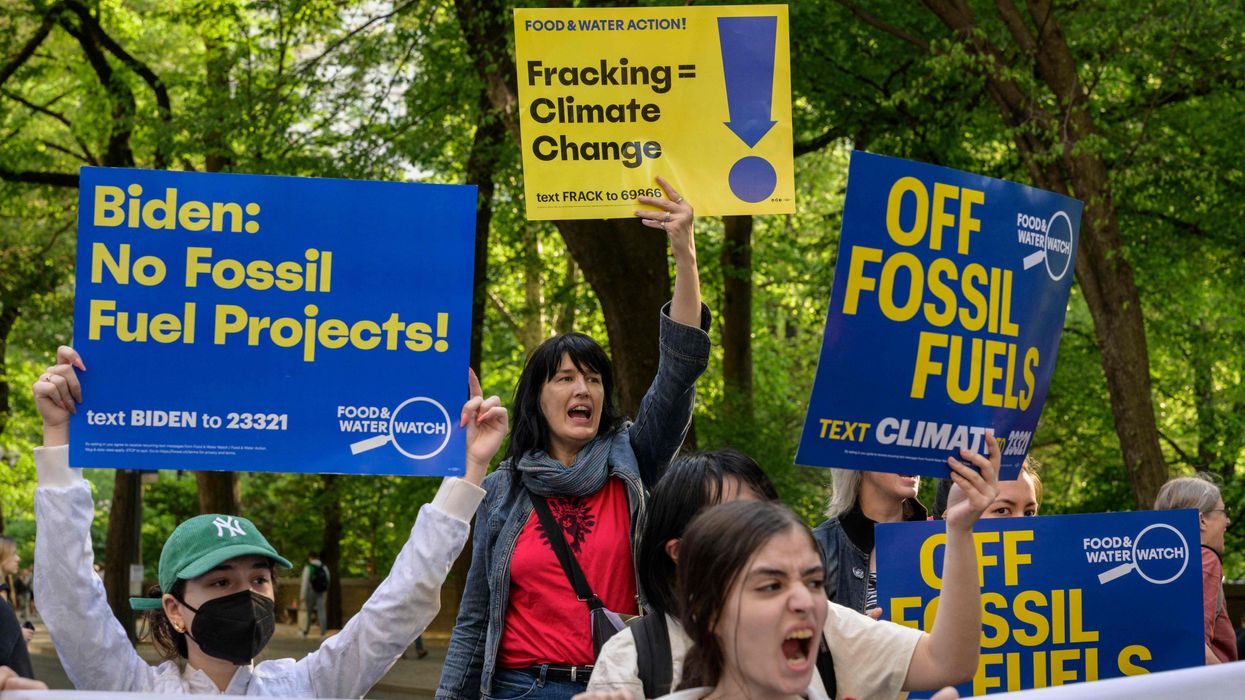 "The U.S., Italy, and Germany are going rogue by backtracking on their commitment to end international public finance for fossil fuels," said one analyst. "There needs to be accountability."
Amid a worsening climate emergency and preparations for a pair of United Nations summits to tackle it, an analysis released Wednesday called out multiple countries including the United States for continuing to dump a collective $4.4 billion into fossil fuel projects abroad after pledging to stop such public financing by the end of last year.
Oil Change International (OCI) found that the United States, Finland, Germany, Italy, Japan, the Netherlands, and Switzerland have more than 20 fossil fuel projects awaiting final approval and 15 approved projects. Four U.S.-financed projects in Indonesia, Poland, Singapore, and South Africa are already approved and getting $1.5 billion.
Six other U.S.-backed projects—located in the Bahamas, Bahrain, Bulgaria, Guyana, Iraq, and Papua New Guinea—are still pending. There are also two approved liquefied natural gas (LNG) projects located in the United States but with a total of $472 million in German financing along with a pending U.S.-based project supported by Japan.
Germany also has an approved project in Bangladesh and pending projects in Brazil, Cuba, the Dominican Republic, Iraq, and Uzbekistan. Japan has approved projects in India, Indonesia, and Uzbekistan, and pending projects in Brazil, Jamaica, and Russia. Italy has approved projects in Indonesia, Peru, and Uzbekistan and pending projects in Brazil, Mozambique, Turkey, and Vietnam.
"Enough is Enough! No more sacrifice zones, no more fossil fuels—we refuse to be sacrificed!"
This financing is occuring despite the Statement on International Public Support for the Clean Energy Transition—often called the Glasgow Statement because it came out of the COP26 summit in Scotland—and a similar Group of Seven commitment. OCI, which has previously blasted "promise breakers" for neglecting these pledges, noted that "while the U.S. has reportedly adopted a policy to follow through on its commitments to end international public finance for fossil fuels, it is refusing to publish it."
OCI public finance analyst Claire O'Manique declared Wednesday that "the U.S., Italy, and Germany are going rogue by backtracking on their commitment to end international public finance for fossil fuels. Public money that should be going to support a just transition to renewable energy is instead being pumped into more climate-wrecking fossil fuel projects, harming communities."
"Other countries have kept their promise to end international public finance for fossil fuels," she stressed. "This is already shifting billions of dollars towards clean energy. There needs to be accountability for signatories who go back on their word."
Frontline community leaders also spoke out. Center for Environmental Law and Community Rights executive director Peter Bosip said: "The people of Papua New Guinea are already facing the full force of climate change. Rising sea levels, extreme weather events, and environmental degradation are already threatening many people's existence and threatening our way of life. Papua LNG will add to and exacerbate this climate crisis—and financiers cannot, and should not, finance it."
Anabela Lemos, director of Justiça Ambiental in Mozambique, charged that "rich countries are addicted to fossil fuels" and emphasized the importance of fighting against oil and gas projects.
"If there isn't a strong backlash, the rest [of the world] will follow soon and then there will be no chance for vulnerable countries like Mozambique to deal with the ravages of the climate crisis," Lemos warned. "Instead of supporting Mozambique to develop clean and just energy sources, these countries are pushing Mozambique down a fossil fuel development pathway."
The campaigner took aim at the Italian export credit finance agency, Servizi Assicurativi del Commercio Estero (SACE), for its involvement in "the gas rush in northern Mozambique, which has led to human rights abuses, devastated lives, increased conflict and militarization, and oppression of communities, journalists, and civil society."
Meanwhile, in the U.S. state of Texas, John Beard of the Port Arthur Community Action Network urged Germany "to stand with us against fossil fuels."

"By investing in Port Arthur LNG, Germany is investing in yet another destructive project in a community that is already overwhelmed by the deadly and toxic pollution of the fossil fuel industry," Beard said. "While the industry and shareholders will get rich, Port Arthur LNG will heap more destruction upon a predominantly black and brown community already facing cancer rates over two times higher average."
"Our relatives and friends are dying daily from heart, lung, and kidney diseases caused by industrial pollution. But the people of the Gulf are fighting back!" he added. "Enough is Enough! No more sacrifice zones, no more fossil fuels—we refuse to be sacrificed! We will keep fighting to accelerate the transition to clean green renewables."
The OCI analysis came as scientists confirmed that this summer has been the hottest on record and last year greenhouse gas concentrations, sea level, and ocean heat content hit historic highs. It was also published amid preparation for U.N. Secretary-General António Guterres' Climate Ambition Summit in New York City beginning September 20.
Ahead of the summit, climate campaigners plan to descend on the U.S. city for the September 17 March to End Fossil Fuels, which is backed by 500 groups including OCI. The mobilization and meeting this month will be followed in November by COP28, the next U.N. conference for parties to the Paris climate agreement, hosted by the United Arab Emirates.

News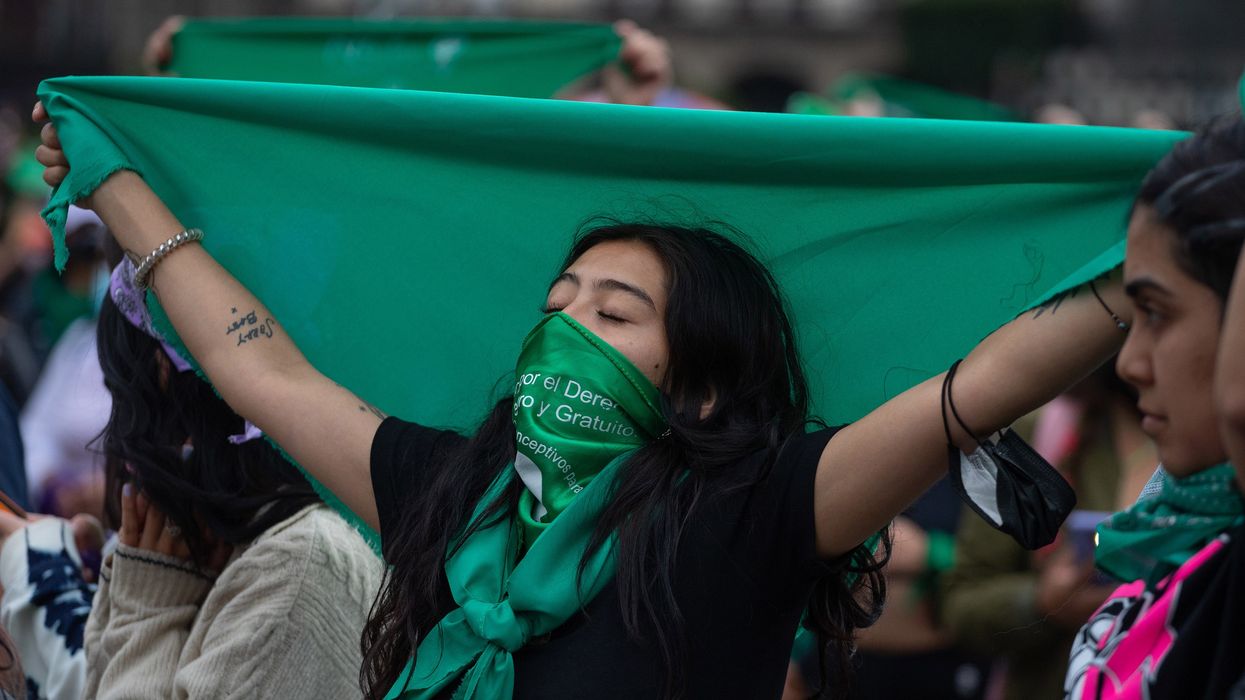 "We live in a world where it's feasible that many American women may soon find that crossing the border into 78% Catholic Mexico may be their best option for obtaining an abortion," said one journalist.

Mexico on Wednesday became the latest Latin American country to leave behind federal criminal penalties for abortion care, marking the latest success of the "Green Wave"—the pro-abortion rights movement that has helped pressure lawmakers to legalize abortion care in conservative, largely Catholic countries including Argentina and Colombia in recent years.
The Supreme Court said that federal laws banning abortion care are unconstitutional and violate "the human rights of women and people with the ability to gestate."

The ruling comes exactly two years after the court unanimously ruled that a law in the northern state of Coahuila, which subjected people who had abortions to up to three years in prison, was unconstitutional.
Federal public health agencies and institutions will now be required to provide abortion care, regardless of state laws, although rights advocates noted that even in states that have decriminalized abortion, law enforcement agencies have continued to investigate people for ending pregnancies.
Although it will take more legal action to decriminalize the procedure in 20 states where abortion still carries penalties at the state level, Nadine Gasman, president of the National Institute for Women, called the ruling a "big step towards gender equality and women's freedom."
The Green Wave—named for the green bandannas worn by advocates who have assembled at huge reproductive rights rallies—saw a major success in Argentina in 2020 when the Senate passed a law legalizing abortion. Colombia's Supreme Court also decriminalized abortion care in 2022, and green wave protests have taken place in countries such as Chile and Peru, where public outcry last month pushed the government to allow an 11-year-old girl to access an abortion after she was raped by her stepfather.
As abortion restrictions have begun falling across the region, which is heavily influenced by the Catholic Church, nearly two dozen states in the U.S. have banned or heavily restricted abortion care since the Supreme Court overturned Roe v. Wade last year.
The New York Times reported Thursday that the bans in states including Texas have pushed people to seek care in neighboring states that have expanded access, with the number of abortions provided in New Mexico, Kansas, and Colorado rising by more than 60% in the first six months of 2023.
As the Texas Tribune has reported, people who live in southern Texas have also increasingly sought care across the border in Mexico, purchasing inexpensive medications that can be taken at home to end a pregnancy at drugstores in border towns.
Wednesday's ruling may have further "ripple effects" in the state, where abortion care is almost entirely prohibited, reported the Tribune.

"We live in a world," saidMississippi Free Press editor Ashton Pittman, "where it's feasible that many American women may soon find that crossing the border into 78% Catholic Mexico may be their best option for obtaining an abortion."

News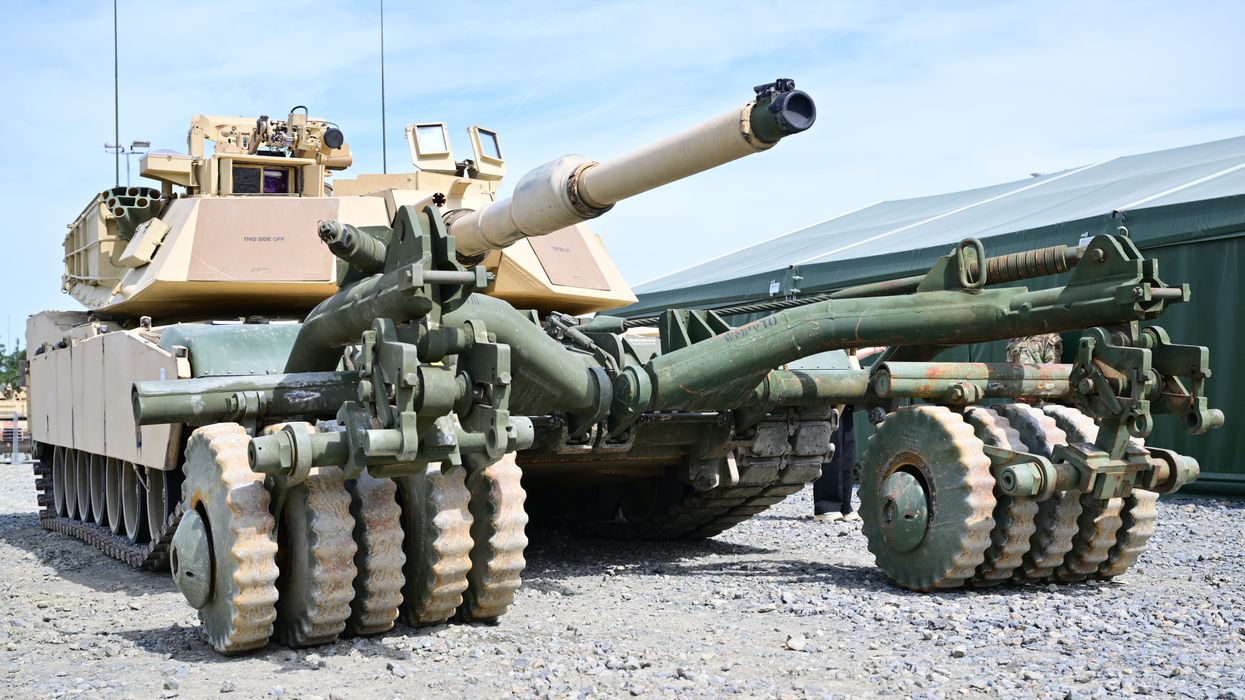 "It wasn't enough for the U.S. to send cluster bombs," wrote the communications director for Just Foreign Policy. "Now, the Biden admin is sending depleted uranium—which will cause babies to be born with severe deformities and cancer."
The Pentagon confirmed Wednesday that the U.S. will send depleted uranium ammunition to Ukraine as part of a new $175 million military aid package, drawing outrage from progressive foreign policy advocates who have warned against such a move and noted the horrific impact such weapons have had in Iraq and elsewhere.
A byproduct of natural uranium enrichment, depleted uranium is highly dense and often used for projectiles designed to pierce tanks and other armored vehicles. On impact, depleted uranium weapons produce a cloud of particles that can be inhaled by soldiers and nearby civilians.
The Pentagon said it is sending Ukraine 120mm depleted uranium rounds that can be fired from the Abrams tanks the U.S. is also set to begin delivering.
The announcement came weeks after the U.S. shipped widely banned cluster munitions to Ukraine, ignoring human rights groups' warnings about the potentially devastating consequences for civilians in the present and years into the future.
"It wasn't enough for the U.S. to send cluster bombs that will kill children for generations to Ukraine," Aída Chávez, communications director for the progressive anti-war group Just Foreign Policy, wrote on social media. "Now, the Biden admin is sending depleted uranium—which will cause babies to be born with severe deformities and cancer."
"To this day," Chávez added, "children in places like Fallujah are being born with gruesome birth defects due to the U.S. military's use of depleted uranium."
The U.S.-led coalition that invaded Iraq in 2003 used thousands of tonnes of depleted uranium bombs and shells over just a three-week period that year.
Research suggests the lasting health effects for Iraqis have been severe.
According to a study published in the journal Environmental Pollution in 2020, proximity to a U.S. military base in Iraq was linked to "higher levels of uranium and thorium" and a greater risk of birth defects, including heart problems and missing limbs.
The study notes that thorium is "a radioactive compound and a direct depleted uranium decay product."
A 2021 study published in BMJ Public Health also found "possible associations between exposure to depleted uranium and adverse health outcomes among the Iraqi population," though the authors noted that "U.S. sanctions on Iraq may have played a role in limiting research and publication on the health impacts of weaponized uranium."
"Biden's decision to send tanks with depleted uranium to Ukraine has been made possible in large part because Britain led the way."
The U.S. is not the first country to send depleted uranium to Ukraine as it fights invading Russian forces. The United Kingdom announced in March that it would deliver thousands of rounds of depleted uranium ammunition to the Ukrainian military.
Moscow decried the U.S. decision to arm Ukrainian forces with depleted uranium as "an indicator of inhumanity" and has threatened to use its own stockpile of depleted uranium.

Phil Miller, chief reporter for Declassified UK, said in a Democracy Now!appearance on Wednesday that "Biden's decision to send tanks with depleted uranium to Ukraine has been made possible in large part because Britain led the way on this."
Earlier this week, Miller reported that a U.K. tank capable of firing depleted uranium rounds was destroyed in Ukraine, prompting contamination fears.

"What we've seen in other conflicts, notably in Iraq, is that these tank hulls litter the battlefield for many years after the conflict," Miller said Wednesday. "Children go and play on them, thinking they're some kind of climbing frame, and they can become contaminated with depleted uranium, leading to very rare forms of cancer."
"It really is quite alarming to now think that this is going to be used or is being used in Ukraine in areas where, you know, we want Ukrainian civilians to be able to live after the conflict," Miller added. "On top of dealing with unexploded cluster munitions, they're also going to have this huge hazard of depleted uranium to contend with, as well."
News
Independent, nonprofit journalism needs your help.
Please Pitch In
Today!