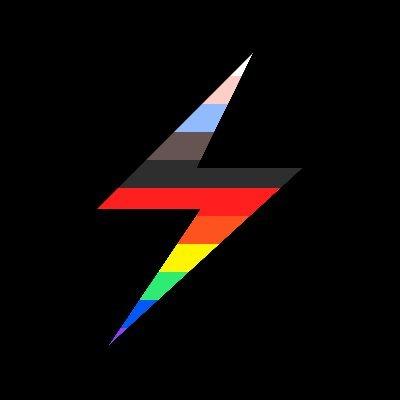 America Can't Afford Another Climate Denier on the Supreme Court, Barrett Backers Will Pay a Price with Voters
Today, the Senate Judiciary Committee voted 12-0 to advance the nomination of Supreme Court nominee and climate denier Amy Coney Barrett during a sham vote that was boycotted by the Democratic members of the committee.
WASHINGTON
Today, the Senate Judiciary Committee voted 12-0 to advance the nomination of Supreme Court nominee and climate denier Amy Coney Barrett during a sham vote that was boycotted by the Democratic members of the committee.
On Tuesday, in her written responses to Questions for the Record, Barrett quadrupled down on her climate denial, refusing once again to answer questions about climate change and other key environmental issues, including the landmark 5-4 Massachusetts v. EPA climate decision, the Waters of the United States Rule, auto emissions, coal emissions, and the National Climate Assessment. She responded that climate change is a "political controversy" and her views are "not relevant to my job as a judge."
These disturbing answers follow last week's disqualifying responses to similar questions at her confirmation hearings, during which she called climate change a "contentious matter" despite universal-acknowledgment from scientists and experts that human action is fueling the crisis. In response to a question from Sen. Richard Blumenthal, Barrett said she does not "have views that are informed enough." Later, under questioning from Sen. Kamala Harris, Barrett refused to agree that climate change is threatening clean air and water, referring to climate change as too "contentious" and "controversial" to weigh in on. "I'm not a scientist" and similar refrains echoed by Barrett are long-used diversion tactics employed by Republicans to dodge questions on climate change and their anti-science records.
"The Republican senators who voted to move Barrett forward today are about to find out that voters will hold them accountable for rushing a climate denier onto the Supreme Court," said Climate Power 2020 Executive Director Lori Lodes. "This sham process has been an affront to the voters, who deserve a voice when it comes to the future of the Supreme Court and climate action. The last thing our country can afford is a climate denier who will use her lifetime seat on the Supreme Court to block climate action and roll back our environmental laws for decades to come. Make no mistake, this illegitimate push to install Barrett will only further energize tens of millions of Americans who are already rushing to the polls to vote for climate."
In addition to her outright climate denial and refusal to answer important questions on key climate and environmental issues, Barrett also refused to commit to recusing herself from cases involving Shell Oil and the American Petroleum Institute (API), where her father has served in leadership roles for decades. API is Big Oil's lobby shop in Washington and is expected to spend tens of millions of dollars to defeat clean energy and climate legislation under a Biden administration. Polluter front groups like API regularly challenge clean air and clean water regulations and it's highly likely that Barrett could be a deciding vote in those cases.
Barrett's climate denial is politically harmful for a number of Republican senators running for re-election in tight races this November. Sens. Lindsey Graham, Thom Tillis, Joni Ernst, and John Cornyn - all members of the Judiciary Committee -- will have to account to voters for their decision to elevate a climate denier despite increasing support by voters in their respective states for climate action.
Sens. Cory Gardner, Martha McSally, Susan Collins, and Kelly Loeffler are running behind their challenges and have faced heavy criticism over their climate denial throughout the election. Barrett's decision to deny climate change multiple times over the course of the hearing will force these senators to further justify their support of her nomination to their climate-conscious voters.
Climate Power 2020 is putting the Trump administration on defense every single day for ignoring experts, refusing to believe in science, surrendering our government to big oil executives, and gutting public health protections, all at the expense of future generations. The 2020 presidential election is the defining moment for how our nation addresses the climate crisis--our leaders must be emboldened to take immediate action on climate change and to build a just and equitable economy. The time to act is now. Learn more: climatepower2020.org
LATEST NEWS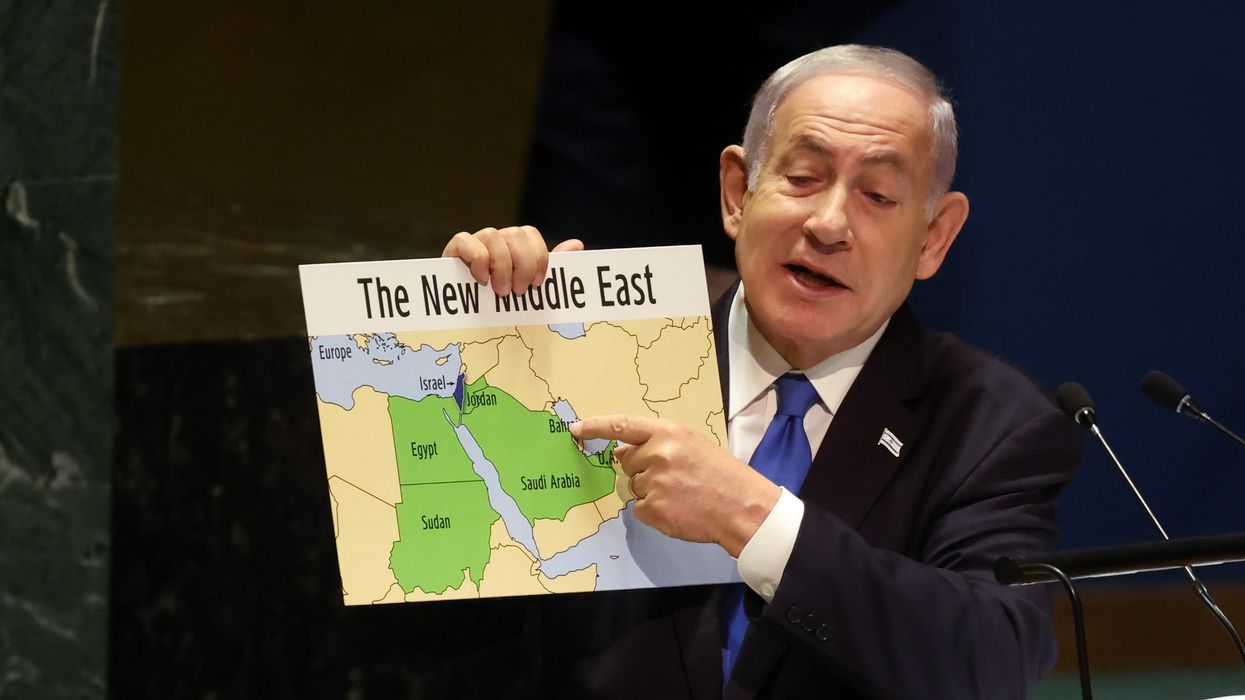 "Netanyahu made clear with his little map today what normalization really seeks: eliminating Palestine... from the region and legitimizing greater Israel, all with the blessing of Arab regimes," one critic said.
Israeli Prime Minister Benjamin Netanyahu angered Palestinians and their defenders Friday after presenting a map of "The New Middle East" without Palestine during his speech to the United Nations General Assembly in New York.
Speaking to a largely empty chamber, Netanyahu—whose far-right government is widely considered the most extreme in Israeli history—showed a series of maps, including one that did not show the West Bank, East Jerusalem, or Gaza. These Palestinian territories have been illegally occupied by Israel since 1967, with the exception of Gaza—from which Israeli forces withdrew in 2005, while maintaining an economic stranglehold over the densely populated coastal strip.
Middle East Eyereported Netanyahu also held up a map of "Israel in 1948"—the year the modern Jewish state was established, largely through the ethnic cleansing of more than 750,000 Arabs—that erroneously included the Palestinian territories as part of Israel.
Palestinian Ambassador to Germany Laith Arafeh said on social media that there is "no greater insult to every foundational principle of the United Nations than seeing Netanyahu display before the UNGA a 'map of Israel' that straddles the entire land from the river to the sea, negating Palestine and its people, then attempting to spin the audience with rhetoric about 'peace' in the region, all the while entrenching the longest ongoing belligerent occupation in today's world."
As Middle East Eye noted:
The inclusion of Palestinian lands (and sometimes land belonging to Syria and Lebanon) in Israeli maps is common among believers of the concept of Eretz Yisrael—Greater Israel—a key part of ultra-nationalist Zionism that claims all of these lands belong to a Zionist state.

Earlier this year, Netanyahu's finance minister, Bezalel Smotrich, spoke from a podium adorned with a map that also included Palestine, Lebanon, and Syria as part of Greater Israel. In the same event, he said there was "no such thing as Palestinians."

The use of such maps by Israeli officials comes at a time when Netanyahu's ultra-nationalist government has taken steps that experts say amount to the "de jure annexation" of the occupied West Bank.

Netanyahu used the maps in an attempt to illustrate the increasing number of Arab countries normalizing relations with Israel under the Abraham Accords brokered by the administration of former U.S. President Donald Trump.
"There's no question the Abraham Accords heralded the dawn of a new age of peace," the Israeli prime minister said. "But I believe that we are at the cusp of an even more dramatic breakthrough, an historic peace between Israel and Saudi Arabia. Peace between Israel and Saudi Arabia will truly create a new Middle East."
Critics have countered that peace between apartheid Israel and Arab dictatorships has come at the cost of advancing Palestinian rights. In the case of Morocco, the United States recognized the North African nation's illegal annexation and brutal occupation of Western Sahara in exchange for normalization with Israel.

Netanyahu's props on Friday reminded numerous observers of the time during his 2012 General Assembly speech when he used a cartoon drawing of a bomb to illustrate Iran's progress on advancing a nuclear weapons program that both U.S. and Israeli intelligence agencies said did not exist.

News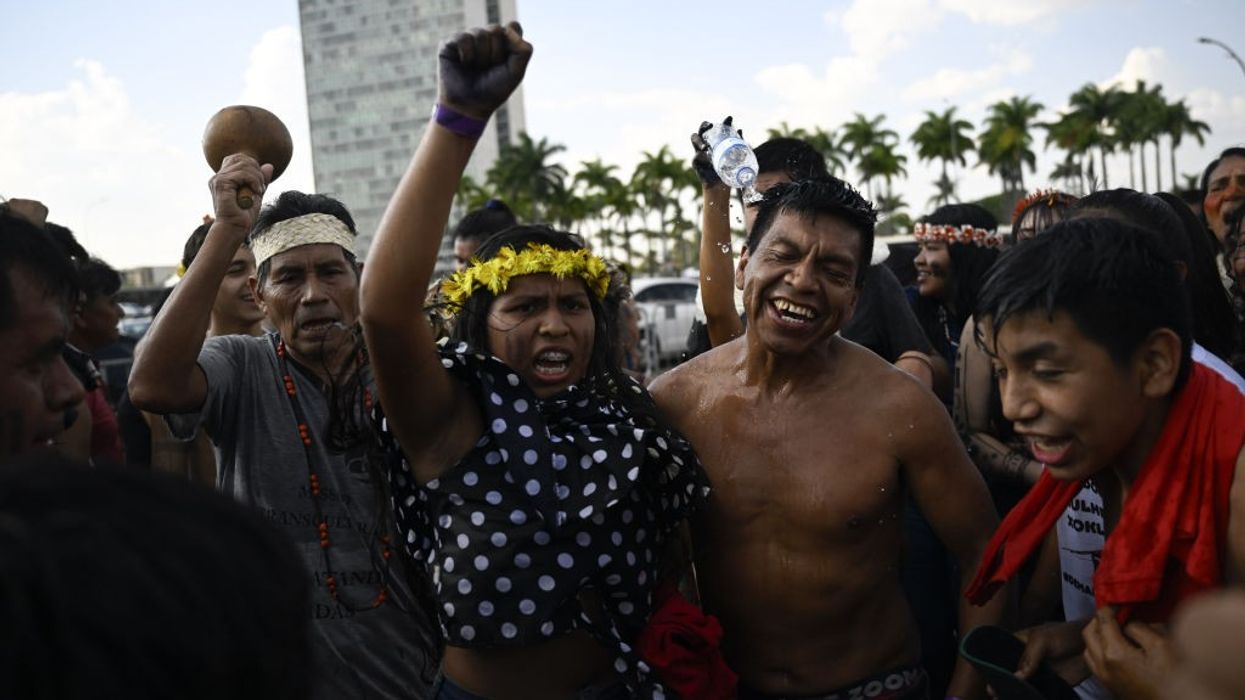 The court ruled against the Big Ag-backed "time limit trick," which would have only recognized Indigenous land claims if the group could prove they were living in a given territory on October 5, 1988.
In a major victory for Indigenous rights, Brazil's Supreme Federal Court rejected an argument Thursday that could have forced hundreds of thousands from their ancestral lands.
The so-called "time limit trick," backed by the nation's powerful agricultural interests, would have only recognized Indigenous land claims if the group could prove they were living in a given territory on October 5, 1988, the day the current Brazilian constitution was signed, as Survival International explained. The proposed rule ignored the fact that Brazil's military dictatorship displaced many Indigenous groups before it finally ended in 1985, The Guardianpointed out.
"I'm shaking," Jéssica Nghe Mum Priprá of the Xokleng-Laklano Indigenous group toldThe Associated Press while celebrating the news. "It took a while, but we did it. It's a very beautiful and strong feeling. Our ancestors are present—no doubt about it."
"The Supreme Court has shown that it cares about our lives and that it's against genocide."
The particular case the nation's highest court heard Thursday involved a land dispute in the state of Santa Catarina, Reuters reported. The Xokleng people were driven from much of their traditional lands in the state during the 1950s, when Brazil sold the land to tobacco farmers, the outlet explained in 2021. Santa Catarina then used the 1988 time limit to push more members of the Xokleng group out of a national park, prompting the current dispute.

"Before they killed us with guns, now they kill us with the stroke of a pen," former chief João Paté told Reuters in 2021.
However, the court on Thursday ruled 9-2 in favor of the Xokleng.
"Areas occupied by Indigenous people and areas that are linked to the ancestry and tradition of Indigenous peoples have constitutional protection, even if they are not demarcated," Justice Luiz Fux said.
The only two dissenting judges were appointed by right-wing former Brazilian President Jair Bolsonaro, who supported extractive industries at the expense of Indigenous rights.
The court also said that the decision had "general repercussion" status, meaning it would apply to other rulings involving Indigenous land claims.
"This is a momentous, historic victory for Brazil's Indigenous peoples, and a massive defeat for the agribusiness lobby," Survival International research and advocacy director Fiona Watson said in a statement, adding that a broad application of the time limit trick would have threatened many Indigenous groups in the country, among them the uncontacted Kawahiva.
"It was all part of a devastating assault on Brazil's Indigenous peoples and the Amazon rainforest, so this rejection of it is hugely important, not only for Indigenous peoples, but for the global fight against climate change too," she said.
Indigenous peoples gathered in Brasilia celebrated the news with dancing and weeping, The Guardian reported, as did those following the case from their homes in the Amazon region.
"We're crying with joy," Aty Guasu, an organization representing the Guarani group, said in a statement translated by Survival International. "Today we're going to sing the song of life and dance the dance of joy. The Supreme Court has shown that it cares about our lives and that it's against genocide. It has listened to the cry of the Indigenous peoples of Brazil."
National Indigenous rights group APIB also welcomed the decision, but said that there were other pending threats to Indigenous rights.
"We have indeed emerged victorious from the time frame thesis, but there is still much to be done," the group's executive coordinator Dinamam Tuxá said in a statement.
Tuxá pointed to a bill currently in the Senate that would only allow new reservations in land occupied by Indigenous groups as of 1988, as Reuters described it. While the court decision may make this provision harder to pass, the bill would also ease the way for mining, farming, dams, and transportation projects in Indigenous territory, AP explained.
"We remain mobilized," Tuxá said. "We continue to fight because we need to ensure and protect the rights of Indigenous peoples."
News
"For years, regulated interests have funded a full-scale campaign to delegitimize and dismantle federal regulations."
Hours before ProPublicarevealed new details about U.S. Supreme Court Justice Clarence Thomas' relationship with the Koch network, a group of Democratic senators filed a brief on Thursday warning that Koch-backed entities are closely involved in an upcoming case that could further gut the federal government's regulatory power—and enhance the strength of the conservative-dominated high court.
The case in question is Loper Bright Enterprises v. Raimondo, which stems from a New Jersey-based fishing company's challenge to a law requiring certain fishing boats to carry federal compliance monitors to enforce regulations.
Loper Bright Enterprises specifically objected to an interpretation of federal law by the National Marine Fisheries Service, which said the Magnuson-Stevens Act allows the agency to require industry to pay the costs of the monitors.
The dispute over an obscure federal statute has since exploded into a matter of great interest to industry groups and environmentalists, with the latter warning that if the Supreme Court sides with the plaintiffs, it will be much more difficult for federal agencies to implement climate regulations.
Sens. Sheldon Whitehouse (D-R.I.), Mazie Hirono (D-Hawaii), Dianne Feinstein (D-Calif.), and Elizabeth Warren (D-Mass.) echoed that concern and spotlighted the attention the case has attracted from right-wing and corporate-funded groups.
"This case is the product of a decades-long effort by pro-corporate interests to eviscerate the federal government's regulatory apparatus, to the detriment of the American people," the lawmakers wrote, noting that a number of groups connected to the Koch network and other powerful right-wing organizations have submitted briefs in support of the plaintiffs in Loper v. Raimondo.
"For example, amici The Buckeye Institute, Cato Institute, Competitive Enterprise Institute, Landmark Legal Foundation, Mountain States Legal Foundation, National Right to Work Legal Defense Foundation, New Civil Liberties Alliance, and Pacific Legal Foundation have all received hundreds of thousands, and sometimes millions, of dollars from Donors Trust and Donors Capital Fund—two donor-advised funds that allow ultra-wealthy interests to direct funding anonymously."
"The Buckeye Institute, Cato Institute, Competitive Enterprise Institute, New Civil Liberties Alliance, and Pacific Legal Foundation
have also received substantial funding from the Koch family foundations—another top-ten funder for the climate change counter-movement," the senators added.
"The court should proceed cautiously before contributing to their sought-for degradation of our American regulatory system."

At the center of Loper v. Raimondo is the so-called Chevron doctrine, a decades-old administrative law principle that says courts should defer to a federal agency's "reasonable" interpretation of a statute when the law's language is ambiguous.
The plaintiffs in the case and their corporate-backed supporters have called on the Supreme Court to either weaken the Chevron doctrine or overrule it entirely.
In its amicus brief in the case, the Cato Institute—which was co-founded by billionaire oil tycoon Charles Koch—declares that the Chevron doctrine is "unconstitutional and ahistorical" and has "wreaked havoc in the lower courts upon people and businesses."
The Democratic senators counter in their brief that the Chevron doctrine has been critical in "allowing Congress to rely on agency capacity and subject-matter expertise to help carry out Congress' broad policy objectives."
"Administrative regulations reined in dangerous industry activities," the senators added, "and our society became safer and more prosperous."

A ruling that effectively casts the principle aside, the lawmakers argued, "would not just conflict with Congress' well-established policymaking desires; it would erode the separation of powers by shifting policymaking power from Congress and the executive to the unaccountable judiciary."
The brief was submitted a day before ProPublicareported that Thomas, one of the justices poised to rule on Loper v. Raimondo, has attended at least two donor events for the Koch network during his time on the Supreme Court.
ProPublica noted that Thomas used to support the Chevron doctrine but has changed his position in recent years amid a growing corporate onslaught against the regulatory principle.
The Democratic senators stressed in their brief that "the assault in this case on the regulatory system is not an isolated effort."
"For years, regulated interests have funded a full-scale campaign to delegitimize and dismantle federal regulations," the lawmakers wrote. "The court should proceed cautiously before contributing to their sought-for degradation of our American regulatory system."

News
Independent, nonprofit journalism needs your help.
Please Pitch In
Today!