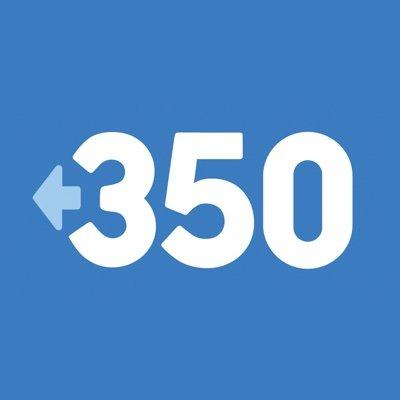 The U.S. People's Delegation Takes on the Trump Administration
While the Trump Administration Rolls Back Climate Protections, a "People's Delegation" is at COP23 to Showcase What Climate Leadership Must Look Like.
Bonn, Germany
Today, community and grassroots leaders from the United States announced their platform at COP23 called the "U.S. People's Delegation" to counter the Trump Administration's fossil fuel agenda and to hold US states, cities, businesses, and the public accountable to commitments to climate action. The platform, includes youth, Indigenous peoples, frontline communities, advocates, and policymakers who have come to Bonn with organizations from across the U.S. They have come together to show what climate leadership should look like.
With the Trump Administration rolling back climate protections, expanding fossil fuel development, ramming through dirty infrastructure, and withdrawing the U.S. from its commitments to the Paris Climate Agreement, the People's Delegation and the organizations involved are taking action to protect communities and isolate the Administration by demanding a fossil free future and real climate action on the local level.
Among the demands are:
A just and equitable transition to 100% renewable energy in all cities and states.
For U.S. elected officials to step up in meaningful ways to ensure bold climate action in the face of the current Administration's rollback on climate protections, the persistence of ongoing climate disasters, and the impact of existing inequalities and governmental negligence on frontline and vulnerable communities.
A halt to all new fossil fuel projects, with the understanding that the fossil fuel industry continues to perpetuate the climate crisis and sow climate denial, creating a bleak future for generations to come.
A call for all nations to increase their ambition, not decrease it. The commitments countries put forward under the Paris Agreement were already too little, too late and would lead to at least 3.5 degrees of warming, not the 1.5deg and 2deg goals enshrined in the agreement. We can't let the US be an excuse for other countries to dial back their action -- especially since with cities and states doubling down, the US could be moving forward.
A demand to stop negotiating cap-and-trade, carbon offsets, carbon pricing, and other market schemes that avoid cutting pollution at the source.
At COP23, while the People's Delegation is calling for meaningful climate action, the Trump Administration is pushing coal, natural gas and nuclear energy as an "answer" to climate change.
The organizations represented in the People's Delegation include: SustainUS, Sunrise Movement, Indigenous Environmental Network, Global Grassroots Justice Alliance, and the Climate Justice Alliance as part of It Takes Roots, U.S Human Rights Network, Climate Generation, Our Children's Trust, NextGen America, and 350.org
QUOTE LIST:
Varshini Prakash of SustainUS and Sunrise Movement said, "I have seen climate change-fueled floods destroy lives and livelihoods where my family is from in India. In southern India, thousands of farmers have committed suicide because of drought. Within my lifetime, my home in the States could be underwater if we do nothing to stop climate change. No one should have to live in fear of losing the people that they love or the places that they come from. I'm going to COP23 as part of the People's Delegation to show that the American people are still in, that we're ready to fight back against Trump and his regressive policies, and that we refuse to let wealthy CEOs and oil barons lead us down the path of destruction."
Dallas Goldtooth of Indigenous Environmental Network, part of the It Takes Roots delegation said,"We head to COP23 as part of Indigenous Environmental Network and with the U.S. People's Delegation to continue the to rise up as Indigenous, Black, and Brown communities against extraction, colonialism and to call for real action from elected leaders who have pledged to address climate change."
Kiran Ooman, a youth plaintiff with Our Children's Trust said, "Growing up in the Pacific Northwest of the United States I have witnessed the effects of climate change, from the steady increase in forest fire severity to unnaturally high pollen counts. However, my concern also includes the places where my family live, including India and Florida, where the fatal threat of storms are worsening each year. We are working to hold the Trump Administration accountable not only for their inaction but also for the actions they are taking, such as pushing through new fossil fuel infrastructure and cutting back on environmental regulations, which puts the climate and all people of the earth in danger. As young people, we face the consequences of these actions most acutely, and that's why I'm I'm here at COP 23 with the U.S. People's Delegation: To remind the international community that despite our youth we are fighting the unjust actions of the US Government, and we need your support in defending our futures."
Katia R. Aviles Vazquez of Organizacion Boricua, representing the It Takes Roots delegation said, "Puerto Rico has been the victim of a perfect storm of natural weather extremes, fiscal austerity measures, bad management and planning, combined with a colonial situation that prevents us from trading and learning from our sister islands in the Caribbean region. Along with the Caribbean, Puerto Rico was hit by two of the largest hurricanes in recorded history within two weeks of each other in the month of September. Organizacion Boricua has been working on the frontlines under the most dire conditions of colonialism, corruption, and climate change. We demand a Just Transition."
Dyanna Jaye, representing ICLEI U.S. Local Governments for Sustainability and Sunrise Movement said, "Flooding is routine in my coastal Virginia home town; our lands are being slowly reclaimed by the Atlantic Ocean and communities have been forced to flee their homes. From monster hurricanes to the wildfires and deadly heatwaves in the American West, 2017 has shown that the threat of climate change is now. Yet, Trump has allied with fossil fuel CEOs who are dead set on profiting from pollution, including Exxon CEO turned Secretary of State, Rex Tillerson. They have no right to represent the American people. Though Trump and his billionaire friends may try to pull us backwards, we, everyday Americans, will keep moving our country forward and make sure our cities, universities, and states take the action we need to stop climate change and create good jobs in our communities."
Ellen Anderson of Energy Transition Lab, with the Climate Generation delegation said,
"We are here to let the world know that most Americans support action on climate change, despite what you hear from Washington. In our state of Minnesota,we are leading the way for the Heartland of America, showing that you can cut carbon, build out renewable energy, create thousands of good-paying jobs, and save money by shifting to a clean energy economy. Our Lt. Governor said to our delegation last week that our state is completely committed to this clean energy transition, and feels the sense of urgency to move forward faster. Our delegation represents academia, educators, and students along with civil society, youth, and indigenous communities, all standing together with the other nations of the world to support and learn from each other how to tackle this existential challenge."
Thanu Yakupitiyage, U.S. Communications Manager and coordination of the U.S. People's Delegation said, "The U.S. People's Delegation is at COP23 to share loud and clear the message that communities back home demand a fast and fair transition to a world free of fossil fuels with 100% renewable energy for all. 350.org is proud to be supporting the work of organizations who were already bringing delegations to COP23. Our work collectively as part of the U.S. People's Delegation is aimed at amplifying the urgency of climate action, holding accountable elected officials who have said they will step up against the Trump Administration to ensure they turn their words into action, and sharing our stories and solutions from diverse communities. We do not have time to waste, we need real climate action now."
Among the events that the people's delegation will conduct this week include:
U.S People's Delegation Speak Out
Date & Time: Thursday, November 9th, 4-6pm
Location: U.S Climate Action Pavilion, Fiji Room, The DHL Post Tower Charles-de-Gaulle-Strasse 20, 53113 Bonn Germany
U.S People's Delegation Town Hall with Elected Officials
Date & Time: Saturday, November 11th, 4-6pm
Location: U.S Climate Action Pavilion, Fiji Room, The DHL Post Tower Charles-de-Gaulle-Strasse 20, 53113 Bonn Germany
350 is building a future that's just, prosperous, equitable and safe from the effects of the climate crisis. We're an international movement of ordinary people working to end the age of fossil fuels and build a world of community-led renewable energy for all.
LATEST NEWS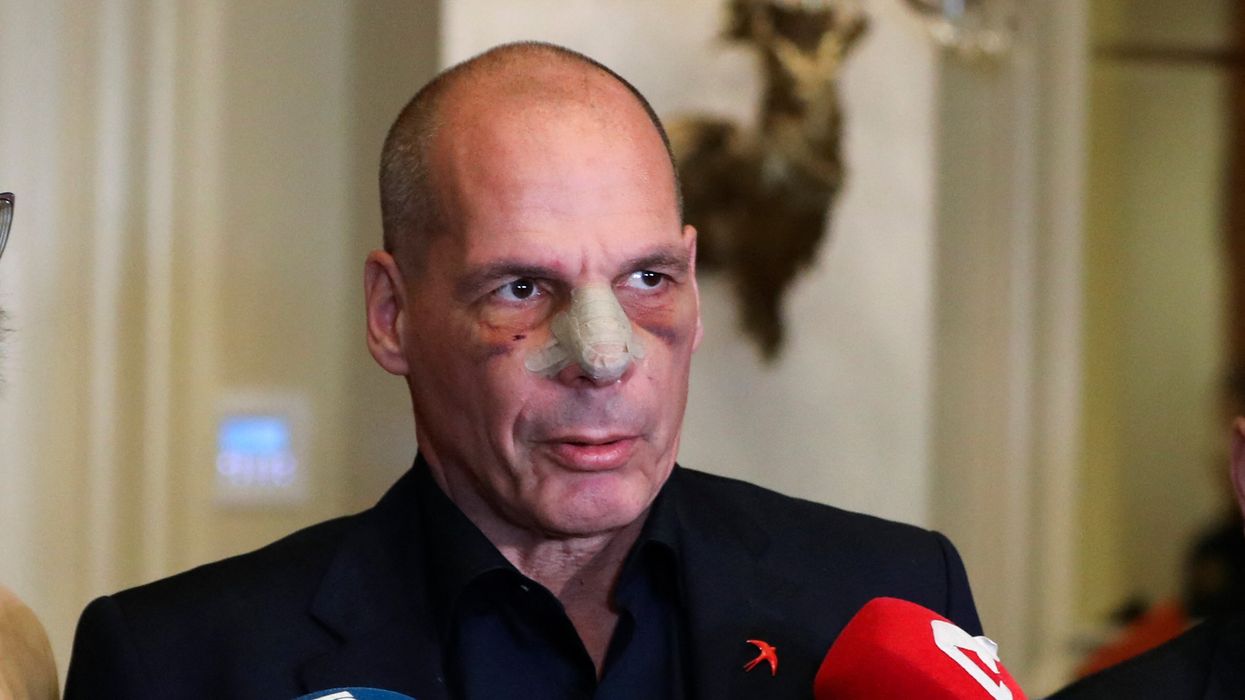 "I will recover," the Greek leftist said. "But those 57 from the train accident in Tempi won't, and their families' pain cannot be treated."
Recovering from a brutal assault that left him with a broken nose and cheekbone, leftist Greek lawmaker Yanis Varoufakis on Tuesday urged progressives "not get distracted" from the railway accident that killed 57 people last month or the neoliberal "privatize everything doctrine" he blames for the disaster.
Appearing on ANT1's "Kallimera Ellada" (Good Morning, Greece) on Tuesday, Varoufakis—the parliamentary leader of the left-wing MeRA25 party and former finance minister—told hosts Giorgos Papadakis and Maria Anastasopoulou he needs to "thank the public hospital staff" because "they worked miracles" to treat his fractured cheekbone and nose, which was broken in six places during the Friday evening assault by a group of young men the lawmaker described earlier as "hired thugs."
"The oligarchic establishment is trying to exploit my injuries in the most hideous, Goebbels-like manner."
"I will recover," he said, brushing off more questions about the attack. "But those 57 from the train accident in Tempi won't, and their families' pain cannot be treated," a reference to the February 28 collision of passenger and freight trains in Larissa.
Many observers have linked to disaster to austerity measures imposed upon Greece from abroad, especially by the so-called "Trokia" of the European Commission, European Central Bank, and International Monetary Fund. These institutions are widely reviled due to the suffering their policies forced upon Greece and other economically ailing European Union members after the 2007-08 global financial meltdown.
In aTuesday letter thanking supporters for "showering" him with "solidarity" following the attack, Varoufakis called for focusing on "what really matters."

"The Greek railway tragedy, that claimed 57 lives, has triggered a remarkable youth movement which is undermining the hegemony of the neoliberal 'privatize everything' doctrine," he wrote.
"The oligarchic establishment is trying to exploit my injuries in the most hideous, Goebbels-like manner," Varoufakis continued, referring to the Nazi propaganda chief. "They are insinuating that I, an anti-systemic politician, [have] fallen victim to the anti-systemic mood that politicians like me have inspired in our youth."
"We must not let them succeed in sullying a pristine, spontaneous, peaceful, progressive youth movement," he added.
Ekathimerinireported Tuesday that two people have been arrested in connection with that attack—a 19-year-old described by Greek Citizen Protection Minister Takis Theodorikakos as an "anarchist," and a 17-year-old who allegedly recorded the assault on his phone.

Varoufakis was attacked Friday evening outside a restaurant in the Athens neighborhood of Exarchia. According to the Democracy in Europe Movement 2025 (DiEM25)—which Varoufakis co-founded—the leftist lawmaker was at the restaurant with members of the movement from around Europe.
"A small group of thugs stormed the place shouting aggressively, falsely accusing him of signing off on Greece's bailouts with the Troika," DiEM 25 said. "Varoufakis stood up to talk to them but they immediately responded with violence, savagely beating him while filming the scene."
During his appearance on "Kallimera Ellada," Varoufakis said that after he left the eatery, one of his assailants was "pushing me and hitting me and I said to him, 'I'm trying to respect you, to listen to what you want, and you're hitting me?'"
When asked why he did not have a police or security escort, Varoufakis said police make him feel "imprisoned" but that "things will probably change now, due to my wife's demand... 'From now on, you will have police officers.'"

News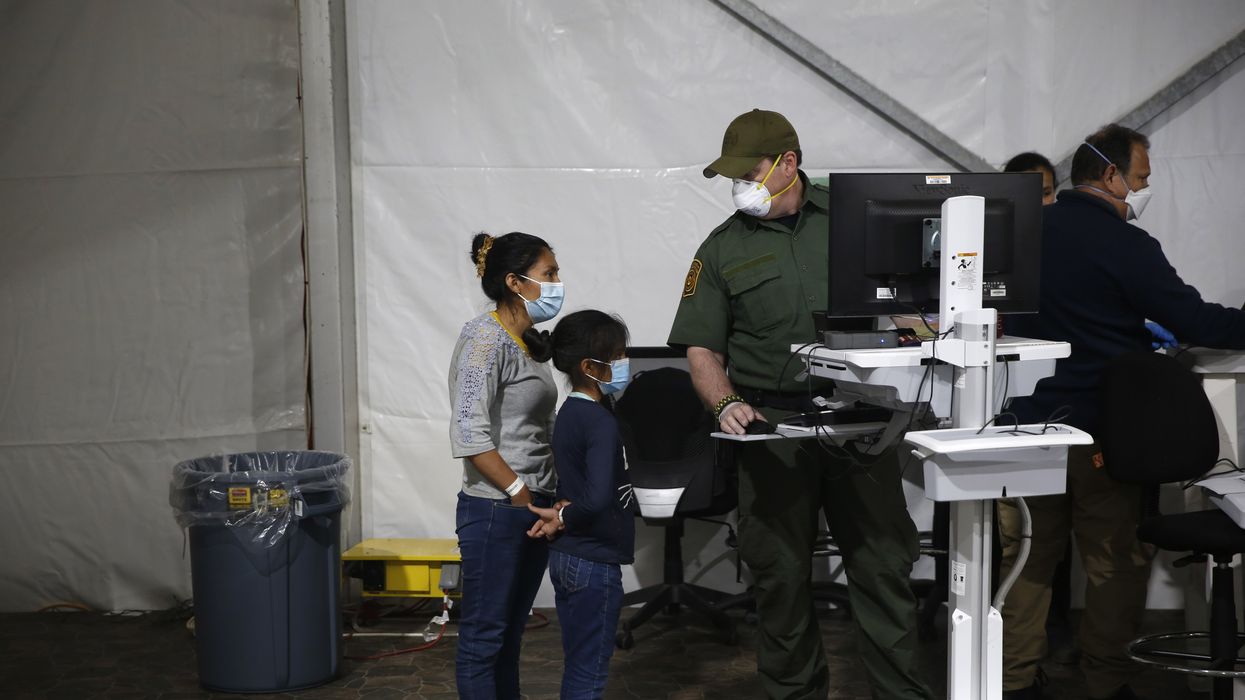 "No version of family detention, whether referred to as a detention facility, short-term processing center, emergency family staging center, or by any other name, is acceptable," the groups said.
Nearly 400 immigration justice and other advocacy groups on Wednesday added their voices to the call for President Joe Biden to reject family detention, amid reports that the White House is considering a revival of the practice that was used by the Trump and Obama administrations—despite the fact that it subjected thousands of families to numerous abuses and trauma.
The ACLU, Bend the Arc, and the National Immigration Law Center were among 383 groups that sent a letter to Biden Wednesday morning, calling on the president to keep the pledge he made when he took office in 2021 "to end family detention and to pursue just, compassionate, and humane immigration policies."
Despite that promise, as Common Dreamsreported last week, multiple media outlets have reported that the administration is considering once against detaining families in facilities that have been used under the Biden administration to detain single adults.
The groups warned that even short-term detention for families with children is "unacceptable."
"Reinstating a policy of detaining families in Immigration and Customs Enforcement (ICE) or Customs and Border Protection (CBP) custody, even for short periods of time, would be a horrifying reversal of your past policies and commitments," reads the letter. "No version of family detention, whether referred to as a detention facility, short-term processing center, emergency family staging center, or by any other name, is acceptable."
"Due process and access to counsel concerns will be magnified if the administration's recently promulgated asylum ban rule goes into effect, heightening the evidentiary standard for families to access the ability to seek protection."
The American Academy of Pediatrics (AAP) and the Department of Homeland Security's own medical experts have found that detention for any length of time, with or without parents or guardians, is harmful to children. The latter group, who served as whistleblowers when the Trump administration detained thousands of families and children, released a report in 2019 that detailed medical neglect which resulted in four deaths.
A 2017 report by AAP found that family detention centers provided "delayed medical care, inadequate education services, and limited mental health services," and that children who have been detained, even for short periods of time, "may experience developmental delay and poor psychological adjustment, potentially affecting functioning in school."
In 2016, the United Nations human rights office warned that the detention of children "can be devastating for a child and is not a legitimate response under international human rights law."
The letter sent Wednesday also noted that family detention robs families of due process, with "limited access to counsel at these facilities, making it nearly impossible to pursue protection claims under U.S. immigration law."
"These due process and access to counsel concerns will be magnified if the administration's recently promulgated asylum ban rule goes into effect, heightening the evidentiary standard for families to access the ability to seek protection," said the groups, referring to a proposed rule that would render certain undocumented immigrants ineligible for asylum.
"We urge you to reverse course on the proposed asylum ban rule, and are horrified that the punitive policy could be coupled with family detention," they continued. "This will essentially mean that these facilities will become deportation factories as families scramble to defend their asylum eligibility while trying to protect their children from the agony of detention."
The letter was sent as officials within the Biden administration are reportedly expressing concerns about the return of family detention. According to Greg Sargent at The Washington Post, ICE officials have "consistently" told the White House that "they don't want to get into the business of detaining children or families" again due to concerns about "safety, cost, and harm."
"We've seen family detentions before," a source from the agency told Sargent, "and it's been not pretty."
Biden appears motivated to introduce a crackdown on immigration to avoid criticism from the Republican Party, but as Sargent noted, "Republicans will attack him for creating no new consequences for border crossings even as we are seeing an escalation in them."
"But such attacks should be harder to mount if even ICE officials aren't on board with family detentions," he added. "And there's no reason for the administration to let fear of GOP attacks dictate anything. Instead, Biden should hew to the values that led him to criticize the practice in the first place and forcefully defend that decision."
News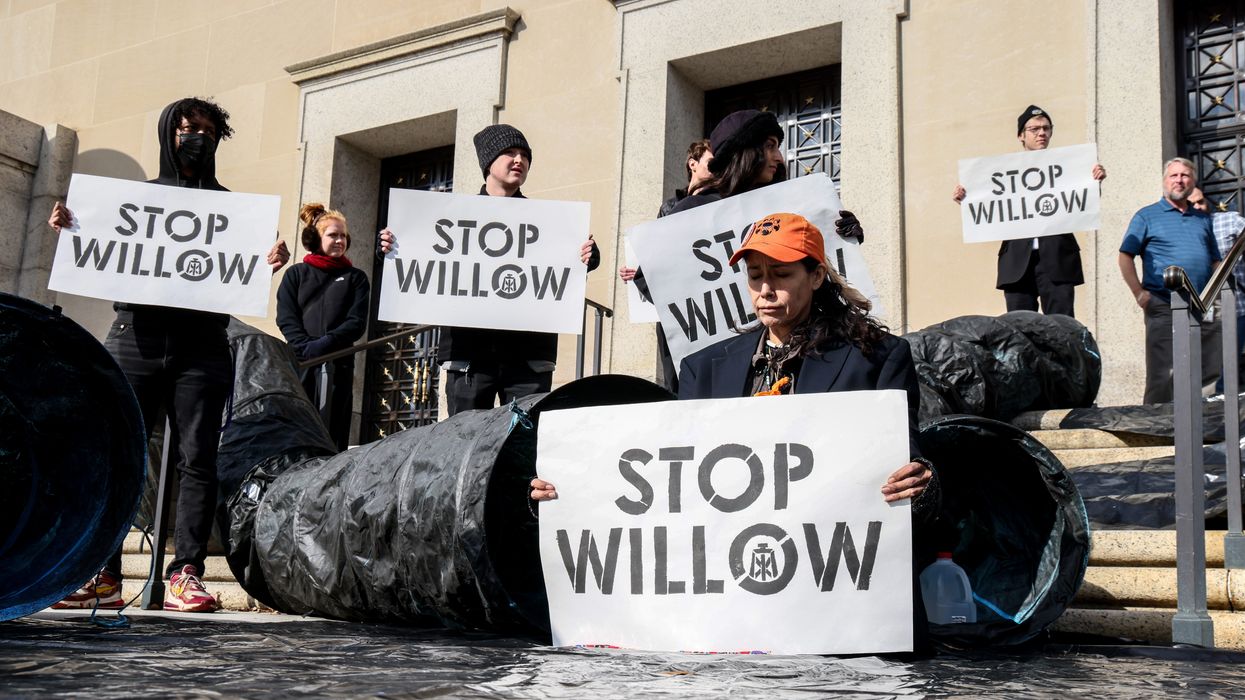 "Permitting Willow to go forward is greenlighting a carbon bomb," said one campaigner. "It would set back the climate fight and embolden an industry hell-bent on destroying the planet."
Environmental groups filed two separate lawsuits on Tuesday and Wednesday to fight the Biden administration's decision to approve a massive fossil fuel drilling project on Alaska's North Slope, a step that opened the door to hundreds of millions of tons of additional planet-warming carbon dioxide emissions.
The first lawsuit, filed by the public interest law firm Trustees for Alaska on behalf of six advocacy groups, accuses the Biden Interior Department and two of its agencies—the Bureau of Land Management and the Fish and Wildlife Service—of "violating their respective duties under the National Environmental Policy Act, the Alaska National Interest Lands Conservation Act, the Naval Petroleum Reserves Production Act, and the Endangered Species Act" by greenlighting ConocoPhillips' Willow Project.
The legal challenge specifically faults the federal agencies for "failing to consider alternatives that would further reduce impacts to subsistence users, preclude drilling in sensitive ecosystems, or reduce greenhouse gas emissions or climate impacts."
"It further charges agencies for not taking a hard look at direct, indirect, and cumulative impacts, as required by NEPA, including impacts on greenhouse gas emissions and climate change, air quality, polar bears, caribou, wetlands, and subsistence uses and resources," Trustees for Alaska said in a press release on Tuesday.

Siqiñiq Maupin, executive director of Sovereign Inupiat for a Living Arctic—an Alaska indigenous group involved in the suit—said in a statement that "once again, we find ourselves going to court to protect our lives, our communities, and our future."
"The Biden administration's approval of the ConocoPhillips Willow project makes no sense for the health of the Arctic or the planet and comes after numerous calls by local communities for tribal consultation and real recognition of the impacts to land, water, animals, and people," said Maupin. "ConocoPhillips has made record profits year after year and hopes to continue to do so at the cost of our communities and future generations."
"The science is clear. We cannot afford any new oil or gas projects if we are going to avoid climate catastrophe."
On Wednesday, the Biden administration faced an additional lawsuit filed by Earthjustice on behalf of an alliance of conservation groups including Defenders of Wildlife, the Center for Biological Diversity, the Natural Resources Defense Council (NRDC), and Greenpeace USA.
Both lawsuits were filed in the U.S. District Court for the District of Alaska.
"We're asking the court to halt this illegal project and ensure the public knows its true climate impacts," said Christy Goldfuss, chief policy impact officer for NRDC. "Permitting Willow to go forward is greenlighting a carbon bomb. It would set back the climate fight and embolden an industry hell-bent on destroying the planet."
The Wednesday lawsuit also charges the Biden administration with failing to fully examine alternatives to the project it formally approved earlier this week, ignoring months of protests from climate organizations.
Earthjustice noted that the options the administration considered "ranged only from allowing ConocoPhillips to develop 100% of the available oil to allowing it to develop 92% of the oil."
Natalie Mebane, the climate director for Greenpeace USA, said in a statement Wednesday that "approving what would be the largest oil extraction project on federal lands is incredibly hypocritical from President Biden, who in his State of the Union called the climate crisis an existential threat."
"The science is clear," said Mebane. "We cannot afford any new oil or gas projects if we are going to avoid climate catastrophe."
While the Biden Interior Department—headed by Deb Haaland, a former Willow opponent—has insisted that the version of the project it approved "subtantially reduces" the scope of ConocoPhillips' drilling operations, Earthjustice stressed Wednesday that the project "will still add about 260 million metric tons of carbon emissions into the atmosphere over the next 30 years, the equivalent of an extra two million cars on the road each year for thirty years."
"There is no question that the administration possessed the legal authority to stop Willow—yet it chose not to," said Erik Grafe, deputy managing attorney in Earthjustice's Alaska regional office. "It greenlit this carbon bomb without adequately assessing its climate impacts or weighing its options to limit the damage and say no."
"The climate crisis is one of the greatest challenges we face, and President Biden has promised to do all he can to meet the moment," Grafe added. "We're bringing today's lawsuit to ensure that the administration follows the law and ultimately makes good on this promise for future generations."
News
SUPPORT OUR WORK.
We are independent, non-profit, advertising-free and 100%
reader supported.