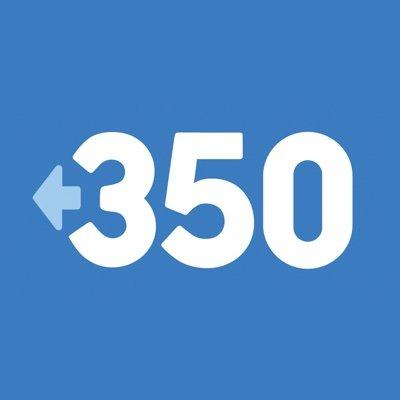 For Immediate Release
Contact:
Lindsay Meiman,Senior U.S. Communications Specialist,lindsay@350.org,us-comms@350.org,+1 347 460 9082,New York, USA
350.org on Exxon's Bought-and-Paid-for Congressional Allies Targeting Environmentalists: "We Won't be Distracted"
Last week, 13 members of the House Committee on 'Science, Space, and Technology' sent broad and far-reaching letters to 17 state Attorneys General and eight non-governmental organizations, including 350.org, requesting records of communication sent between the offices.
NEW YORK, NY
Last week, 13 members of the House Committee on 'Science, Space, and Technology' sent broad and far-reaching letters to 17 state Attorneys General and eight non-governmental organizations, including 350.org, requesting records of communication sent between the offices. These letters come as a reaction to state Attorneys General announcing coordinated efforts to combat climate change, following revelations that Exxon knew all there was to know about climate change and chose to sow deep doubt and deception among the public instead of guiding the world toward a clean energy future.
Just ahead of Exxon's annual general meeting of shareholders in Dallas, Texas, 350.org Executive Director May Boeve issued the following statement:
"These letters are a brazen attempt to block our right to petition the government, chill our free speech and freedom of association, and deter others from joining the fight for climate justice. Of course we've been collaborating with other groups ever since the shocking news about Exxon emerged. We are stronger and more effective when we join our voices. Our goal is clear: to hold Exxon accountable for decades of deep deception and for denying us a generation's worth of time for climate action. We will keep pressuring our elected officials to investigate, keep demanding that shareholders divest, and keep reminding people around the world that the biggest company on earth for most of the past fifty years systematically misled the world on the biggest crisis the planet has ever faced.
"It's priceless that Exxon and its allies in Congress are claiming that their first amendment rights are somehow being violated by citizens taking action. This company has been holding 'closed-door meetings' with politicians and their industry peers for decades, and the result is a planet that has set hair-raising new temperature records for the last 12 months. Arctic ice is melting at a terrifying record pace; last month much of the world's coral reefs melted away; and low-income communities and communities of color continue to bear the brunt of these devastating impacts. These are the things Exxon and their Congressional allies are doing their best to distract us from. But we won't be distracted.
"Around the world, tens of thousands of people have escalated the fight to break free from fossil fuels and keep coal, oil and gas in the ground. Now, Exxon knows it's in trouble, so they're pulling the strings of their allies in Congress in an obvious attempt to change the subject, stop our work and silence our voices."
350 is building a future that's just, prosperous, equitable and safe from the effects of the climate crisis. We're an international movement of ordinary people working to end the age of fossil fuels and build a world of community-led renewable energy for all.
LATEST NEWS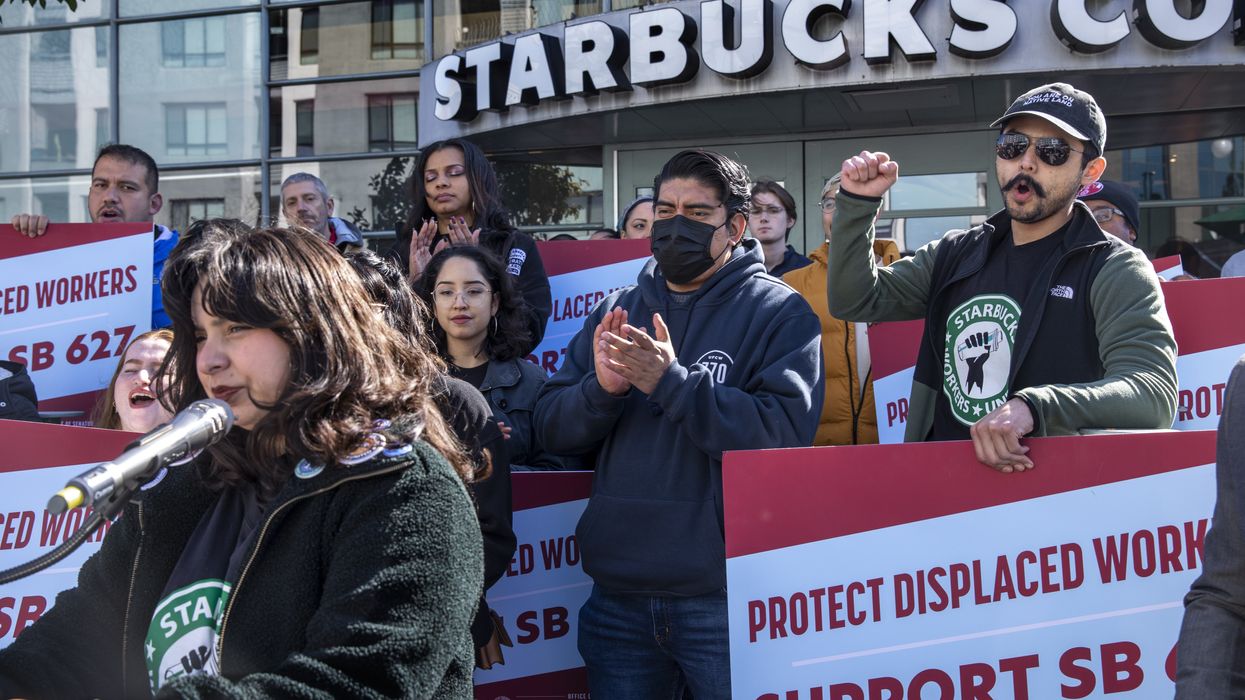 "Starbucks has engaged in the most significant union-busting campaign in modern history."
A Senate committee headed by Bernie Sanders of Vermont released a report late Sunday aimed at debunking Starbucks' narrative that it supports workers' rights and has not committed large-scale violations of U.S. labor law—claims that former Starbucks CEO Howard Schultz will likely repeat when he testifies before the panel later this week.
Since late 2021, when Buffalo workers voted to form the company's first union in the U.S. and set off a movement that quickly swept the country, "Starbucks has adopted an aggressively anti-union stance that is reflected in Schultz's public statements, the company's communications to workers, and its scorched-earth approach to blocking unionization activity," the new report states.
"Though the coffee giant claims they are a 'progressive' company, there is mounting evidence that the $113 billion-dollar company's anti-union efforts include a pattern of flagrant violations of federal labor law," the report continues. "The National Labor Relations Board (NLRB) has filed over 80 complaints against Starbucks for violating federal labor law and there have been over 500 unfair labor practice charges lodged against this company. These violations include the illegal firing of more than a dozen Starbucks workers for 'the crime' of exercising their right to form a union and collectively bargain for better wages, benefits, and working conditions."
The Senate Health, Education, Labor, and Pensions (HELP) Committee's majority staff report was published ahead of Schultz's planned testimony on Wednesday, an appearance that the billionaire—who has led Starbucks' aggressive union-busting campaign—resisted for weeks before finally relenting earlier this month under threat of subpoena.
The report also comes days after Starbucks workers across the country went on strike and outlined their demands—including a starting hourly wage of $20, guaranteed hours for full-time workers, and 100% employer-covered healthcare—ahead of the company's Thursday shareholder meeting, the first under new CEO Laxman Narasimhan.
While Starbucks says it "respects employees' right to organize," the HELP Committee report notes, the company in practice has "taken a firmly anti-union position" and has shown it is "willing to do whatever it takes to stop workers from organizing" by firing dozens of union leaders, surveilling and punishing pro-union employees, and promising better benefits for non-union locations.

"NLRB judges have found that Starbucks broke the law 130 times across six states since workers began organizing in fall 2021," the HELP report states. "The NLRB is also currently taking Starbucks to trial in 70 additional cases."
The report goes on to challenge Starbucks' claim that it is bargaining in good faith with workers who have voted to join Workers United. None of the nearly 300 locations that have made the choice to unionize since December 2021 have secured a first contract.
"It has been over 450 days since the first Starbucks stores voted to form a union. Starbucks has not taken any meaningful steps to make progress toward actually negotiating a contract in that time period," the report observes. "On November 30, 2022, the NLRB found that Starbucks has unlawfully refused to recognize and bargain with the union at its Reserve Roastery Store in Seattle following an election in May 2022. Starbucks has appealed the NLRB's decision to the Ninth Circuit."
The committee's analysis—which also takes on the company's claim that it is a "model employer" and that the unionization push does not reflect the desires of the majority of its workforce—concludes that "Starbucks has engaged in the most significant union-busting campaign in modern history."
"Just because Starbucks is a $113 billion company and Howard Schultz is a billionaire with a net worth of $3.7 billion does not mean that they are above the law," the report says. "They must be held accountable for creating a culture that allows widespread violations of federal labor law in an effort to stop workers from exercising their constitutional right to organize."
News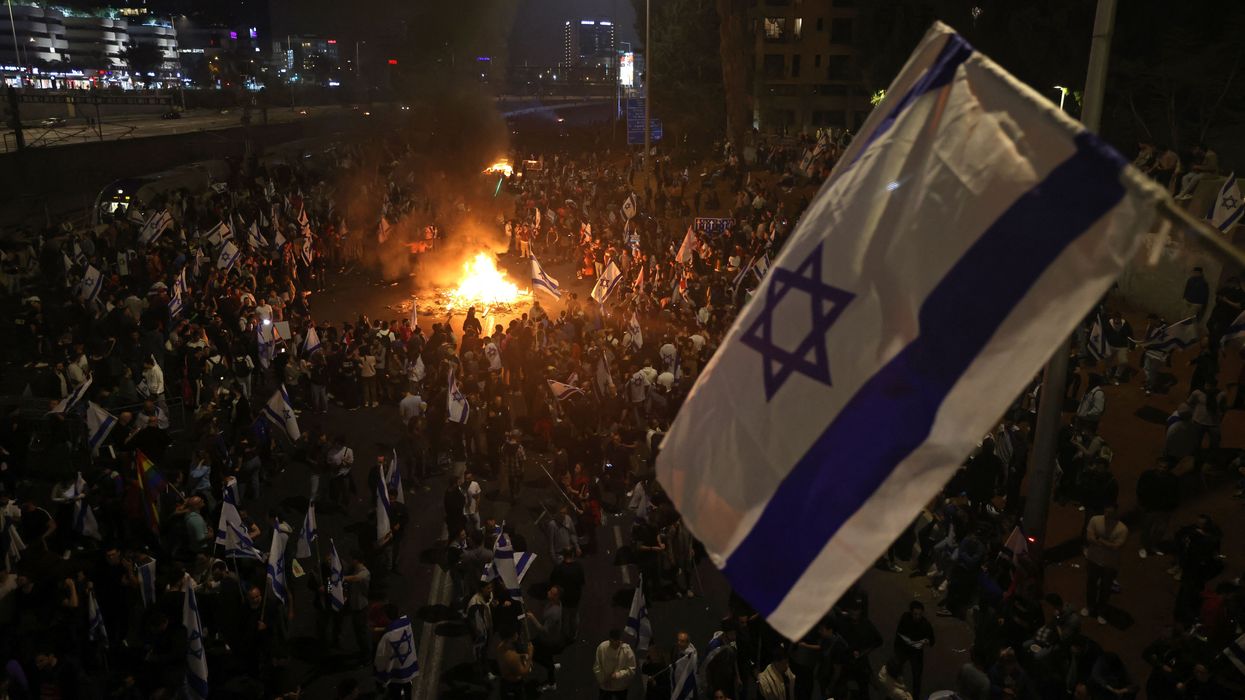 "This is all so inspiring—and at the same time, so dreadful to know that all these forces have been silent for so long on apartheid. Silent, or actively participating and profiting from it," said one Israeli journalist.
Decades into the illegal Israeli occupation of Palestine, massive crowds flooded Israel's streets on Sunday for another round of demonstrations to "save a democracy that never existed," as one journalist recently put it.
Sunday's protests were sparked by Israeli Prime Minister Benjamin Netanyahu firing Defense Minister Yoav Gallant, who a day earlier advocated for a one-month pause to an ongoing judicial overhaul "for the sake of Israel's security," given military reservists' concerns. Saturday also saw hundreds of thousands of Israelis join nationwide rallies, the 12th straight week of mass action against the looming changes.
"The state of Israel's security has always been and will forever be my life's mission," Gallant, a member of Netanyahu's Likud party and former Israel Defense Forces (IDF) commander, declared in response to his dismissal.
A White House National Security Council spokesperson said, "We are deeply concerned by the ongoing developments in Israel, including the potential impact on military readiness raised by Minister Gallant, which further underscores the urgent need for compromise."
The Movement for Quality Government in Israel, which is also fighting against the judicial overhaul, argued Gallant's ouster "proves once again" that Netanyahu "is not institutionally, ethically, or morally qualified" to serve as prime minister and vowed to consider legal action to stop the "scandalous and disgraceful" dismissal.
"Netanyahu's descent into authoritarian madness," as one U.S. reporter described it, leaves Israeli Finance Minister Bezalel Smotrich—the Religious Zionism leader who recently said that "there's no such thing as Palestinians" and Israel should "wipe out" the Palestinian village of Hawara—as the only minister in Israel's Ministry of Defense.
Israeli Defense Ministry Director General Eyal Zamir on Sunday decided to cut short his trip to the United States. In Israel, demonstrators filled Tel Aviv's main highway. Police used water cannons on protesters who broke through barricades at Netanyahu's residence in Jerusalem. Universities announced an indefinite strike. On Monday, dozens of doctors intend to call in "sick" while 26 heads of local authorities plan to launch a hunger strike at the prime minister's office.
In what one reporter said "could be a game-changer," the head of Histadrut, the Israeli trade union federation that has so far resisted pressure to join protests against the judicial coup, scheduled a press conference for late Monday morning.
After 18 "fulfilling and rewarding" months as the Israeli consul general in New York, Asaf Zamir resigned Sunday, saying that "following today's developments, it is now time for me to join the fight for Israel's future to ensure it remains a beacon of democracy and freedom in the world."
Meanwhile, Israeli journalist Haggai Matar, executive director of +972 Magazine and Local Call, said in a series of tweets that Gallant, who should be tried at the International Criminal Court "for his war crimes against Palestinians in Gaza," was fired "for the wrong reasons."
"Netanyahu fired him for trying to slow down Israel's transition into a fully authoritarian state toward Jews," Matar wrote. "Of course, it has been a dictatorship toward Palestinians for decades, and now that logic is expanding into Israel and Jews, while paving the way for even worse attacks on Palestinians."
Of the latest protests, he added: "This is all so inspiring—and at the same time, so dreadful to know that all these forces have been silent for so long on apartheid. Silent, or actively participating and profiting from it. And yet now they are on an all-out battle under the slogan of democracy."
American-Israeli reporter Mairav Zonszein wrote for The Daily Beast on Wednesday that "Israelis who have bent the rule of law to suit their ideology for decades are now themselves becoming the target of a far-right that is using its newly won power to bend it even further."
"Each party in the Israeli government has specific and explicit goals that the various laws in this judicial overhaul package would serve," Zonszein explained. Ultra-Orthodox parties want to ensure "their constituency does not have to serve in the military" and the Shas Party aims to enable leader Aryeh Deri "to serve as a minister despite several recent convictions of tax fraud."

"For the religious, nationalist, racist, far-right parties—Jewish Power and Religious Zionism, both headed by settlers who are now senior ministers in government—it's about extending Israeli sovereignty over all occupied territory," she continued. The Likud party wants to keep expanding "Israel's settlement enterprise, consolidate power over media, culture, and public institutions—and for Netanyahu, it is about assuming enough control over the courts, through appointing judges, to evade conviction."
Netanyahu, who did not campaign on judicial reforms, returned to power last year—and established the most far-right government in Israel's history—despite facing various charges of corruption, which he denies.

"The act of creating new laws in order to serve its interests on the ground is precisely what Israel has been doing for 56 years as an occupying power," Zonszein stressed, adding:

While protesters—many of them among the most privileged in Israeli society—walk in the streets demanding the "rule of law" and "democracy," Israeli forces are demolishing Palestinian homes; standing alongside settlers who are terrorizing Palestinians; denying freedom of movement and assembly; holding people in prolonged detention without trial; killing unarmed protesters; carrying out torture; and deporting Palestinian activists. And within Israel, Palestinian citizens face structural discrimination and inequality under an explicit policy that prioritizes Jewish rights.

[...]

There is also a small but dedicated anti-occupation bloc that carries signs at the protests with messages like: "There is no democracy with occupation" and "Democracy for all from the river to the sea." At one of the recent protests, a gray-haired woman held up a sign that may sum it up best: "We were silent about occupation, we got a dictatorship."
U.S.-Palestinian journalist and Palestine Chronicle editor Ramzy Baroud contended in an opinion piece for Common Dreams earlier this month that "a proper engagement with the ongoing protests is to further expose how Tel Aviv utilizes the judicial system to maintain the illusion that Israel is a country of law and order, and that all the actions and violence in Palestine, however bloody and destructive, are fully justifiable according to the country's legal framework."
"Yes, Israel should be sanctioned, not because of Netanyahu's attempt at co-opting the judiciary, but because the system of apartheid and regime of military occupation constitute complete disregard and utter violation of international law," Baroud concluded. "Whether Israelis like it or not, international law is the only law that matters to an occupied and oppressed nation."
Yonah Lieberman, co-founder of the U.S. group IfNotNow, noted that earlier in the weekend, Israeli soldiers forced Palestinian worshippers out of the Al-Aqsa Mosque during the Muslim holy month of Ramadan.
Responding to footage from Israeli protests Sunday night, Lieberman said: "Furious young people fighting an authoritarian for their rights. Reminds you of popular uprisings that have happened over and over again across the world. But if these were young Palestinians they would have been shot—the Jewish privilege inherent in Israel's apartheid system."
"A popular uprising to overthrow Netanyahu and his extremist government will not lead to democracy and equality for all in Israel," he added. "Only overthrowing the entire apartheid system will lead to democracy and equality for all."
This post has been updated with comment from Yonah Lieberman.

News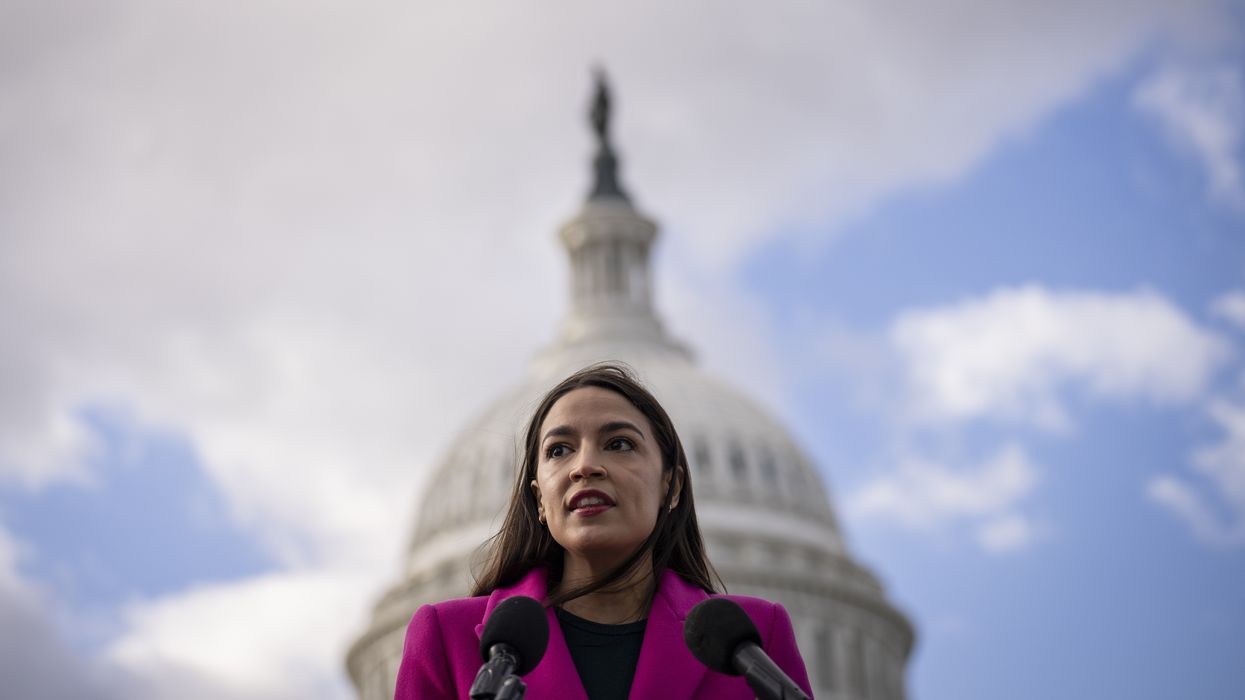 "Our first priority should be in protecting your ability to exist without social media companies harvesting and commodifying every single piece of data about you without you and without your consent," the Democrat argues.
Amid a national debate over whether Congress should ban TikTok, U.S. Rep. Alexandria Ocasio-Cortez on Saturday posted her first video on the social media platform to make the case for shifting the focus to broad privacy protections for Americans.
The New York Democrat's move follows TikTok CEO Shou Zi Chew testifying before the U.S. House Energy and Commerce Committee as well as rights content creators, privacy advocates, and other progressive lawmakers rallying against a company-specific ban on Capitol Hill earlier this week.
Supporters of banning TikTok—which experts say would benefit its Big Tech competitors, Google, Meta, and Snap—claim to be concerned that ByteDance, the company behind the video-sharing platform, could share data with the Chinese government.
Meanwhile, digital rights advocates such as Fight for the Future director Evan Greer have argued that if really policymakers want to protect Americans from the surveillance capitalist business model also embraced by U.S. tech giants, "they should advocate for strong data privacy laws that prevent all companies (including TikTok!) from collecting so much sensitive data about us in the first place, rather than engaging in what amounts to xenophobic showboating that does exactly nothing to protect anyone."
Ocasio-Cortez embraced that argument, saying in her inaugural video: "Do I believe TikTok should be banned? No."
"I think it's important to discuss how unprecedented of a move this would be," Ocasio-Cortez says. "The United States has never before banned a social media company from existence, from operating in our borders, and this is an app that has over 150 million Americans on it."

Advocates of banning TikTok "say because of this egregious amount of data harvesting, we should ban this app," she explains. "However, that doesn't really address the core of the issue, which is the fact that major social media companies are allowed to collect troves of deeply personal data about you that you don't know about without really any significant regulation whatsoever."
"In fact, the United States is one of the only developed nations in the world that has no significant data or privacy protection laws on the books," the congresswoman stresses, pointing to the European Union's legislation as an example. "So to me, the solution here is not to ban an individual company, but to actually protect Americans from this kind of egregious data harvesting that companies can do without your significant ability to say no."
"Usually when the United States is proposing a very major move that has something to do with significant risk to national security, one of the first things that happens is that Congress receives a classified briefing," she notes, adding that no such event has happened. "So why would we be proposing a ban regarding such a significant issue without being clued in on this at all? It just doesn't feel right to me."
The "Squad" member further argues that "we are a government by the people and for the people—and if we want to make a decision as significant as banning TikTok," any information that could justify such a policy "should be shared with the public."

"Our first priority," Ocasio-Cortez concludes, "should be in protecting your ability to exist without social media companies harvesting and commodifying every single piece of data about you without you and without your consent."
News
SUPPORT OUR WORK.
We are independent, non-profit, advertising-free and 100%
reader supported.