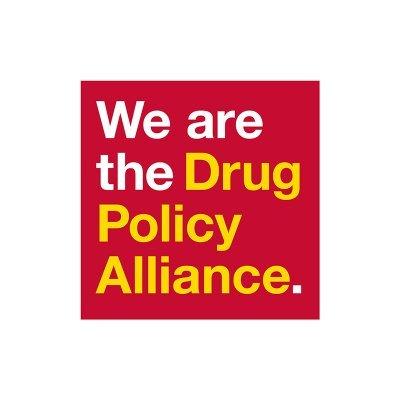 Thursday Press Conference: World Leaders Call for Decriminalization and Regulation of Drugs during Historic UN Special Session
Former Presidents of Colombia, Mexico, and Switzerland together with Sir Richard Branson, US Former Federal Reserve Chair Paul Volcker and members of the Global Commission on Drug Policy call for reducing the harms caused by failed drug policy
WASHINGTON
On Thursday April 21 - the last day of the United Nations General Assembly Special Session (UNGASS) on drugs - several members of the Global Commission on Drug Policy will hold a press conference in New York. The Global Commission will evaluate the outcome of the UN meeting and call for concrete steps to ensure more effective drug policy reform in the years ahead. The UNGASS is taking place in New York from April 19-21 and is the first such gathering of governments in 18 years.
"Globally, we're wasting too much money and precious resources on criminalizing people and sending them to jail when we should be spending this money on helping people - through proper medical care and education," said Global Commission Member Sir Richard Branson. "From the perspective of an investor, the war on drugs has failed to deliver any returns. If it were one of my businesses, I would have shut it down many many years ago."
Commissioner and former President of Switzerland, Ruth Dreifuss also notes that "many countries are already successfully adopting innovative harm reduction and treatment strategies such as needle exchange, substitution therapies, heroin prescription and safe consumption rooms". She adds that "for these efforts to be truly effective, governments must decriminalize the use of drugs for personal use."
WHAT: Live press conference with leaders of the Global Commission on Drug Policy. LiveStreaming will also be available here: www.globalcommissionondrugs.org
WHEN: Thursday, April 21, 8:30am EDT. Breakfast and coffee available starting at 8am.
WHERE: Contact Tony Newman for information: 646-335-5384, press@globalcommissionondrugs.org
WHO:
Ernesto Zedillo, Former President of Mexico
Cesar Gaviria Trujillo, Former President of Colombia
Richard Branson, Entrepreneur, founder of the Virgin Group, cofounder of The Elders, UK
Paul Volcker, Former Chairman of the US Federal Reserve and the Economic Recovery Board, U.S.
Louise Arbour, Former UN High Commissioner for Human Rights, Canada
Michel Kazatchkine, professor of medicine, former executive director of the Global Fund to fight AIDS, tuberculosis and malaria
Nick Clegg, Former Deputy Prime Minister of the UK
Pavel Bem, Former Mayor of Prague, Czech Republic
Ruth Dreifuss, Former President of Switzerland
The Global Commission is urging the United Nations and all member states to adopt a people-centered approach to drug policy. This means putting health, safety and human rights first. Drawing on evidence-based policies from around the world, the Commission is calling on governments to:
End the criminalization and incarceration of drug users;
Abolish capital punishment for drug-related offenses;
Empower the World Health Organization (WHO) to review the scheduling system of drugs on the basis of scientific evidence;
Ensure a broad spectrum of treatment for dependent people and services designed to reduce the harms of drugs; and
Develop, test and implement different approaches to drug regulation in order to maximize public health and disempower organized crime.
The Global Commission believes the international drug policy regime has failed to achieve its original (and unrealistic) objectives of eradicating drug production and consumption. It has also generated alarming social, economic, political and health problems around the world. As former Presidents of Brazil, Colombia and Mexico noted in a recent Los Angeles Times op-ed: "outdated drug policies around the world have resulted in soaring drug-related violence, overstretched criminal justice systems, runaway corruption and mangled democratic institutions."
Over the past two decades many countries have started taking matters into their own hands. For example, Switzerland opened safe consumption rooms and offers maintenance and heroin assisted therapy in order to allow users to have a more healthy and balanced life. Portugal decriminalized the use of all drugs in 2001, with significant crime prevention and public health benefits including decreasing rates of HIV. Cannabis clubs have sprung-up around parts of Spain, and Uruguay has regulated its cannabis market from production, to distribution and sale.
Meanwhile, the U.S. is pioneering different approaches to regulating marijuana. Already 23 states plus Washington, D.C. have regulated marijuana for medicinal purposes; and four states (together with Washington, D.C). have regulated marijuana for recreational purposes. There is now unprecedented debate among elected officials, including President Obama, about how to transform drug policies to reduce mass incarceration in the U.S. What is more, Canada and Mexico are also exploring the regulation of marijuana for medical and personal use, driven in large part by high-levels of violence and favorable public opinion.
ABOUT THE GLOBAL COMMISSION ON DRUG POLICY
Founded in 2011, the Global Commission on Drug Policy is composed of political leaders and intellectuals from around the world including: the former Presidents of: Brazil, Mexico, Colombia, Chile, Portugal, Switzerland, Nigeria, Greece and Poland; former UN Secretary General Kofi Annan; former U.S. Secretary of State George Shultz; entrepreneur Sir Richard Branson; former Chairman of the U.S. Federal Reserve Paul Volcker; former Canadian Supreme Court Justice Louise Arbour; as well as leaders from Czech Republic, India, Norway, Pakistan, Peru, Spain and the UK.
The Global Commission made international headlines when it came out in support of decriminalization in 2011. In 2014, the Commission released a ground-breaking report that highlighted five pathways to effective drug policies including: harm reduction measures; equitable access to controlled medicines; decriminalization of people who use or possess drugs; alternatives to incarceration for low-level participants in illicit drug markets, and experiments in legally regulating markets of currently illicit drugs. Since its founding the Global Commission has produced five major reports and three internationally acclaimed films.
The Drug Policy Alliance is the nation's leading organization promoting drug policies grounded in science, compassion, health and human rights.
(212) 613-8020
LATEST NEWS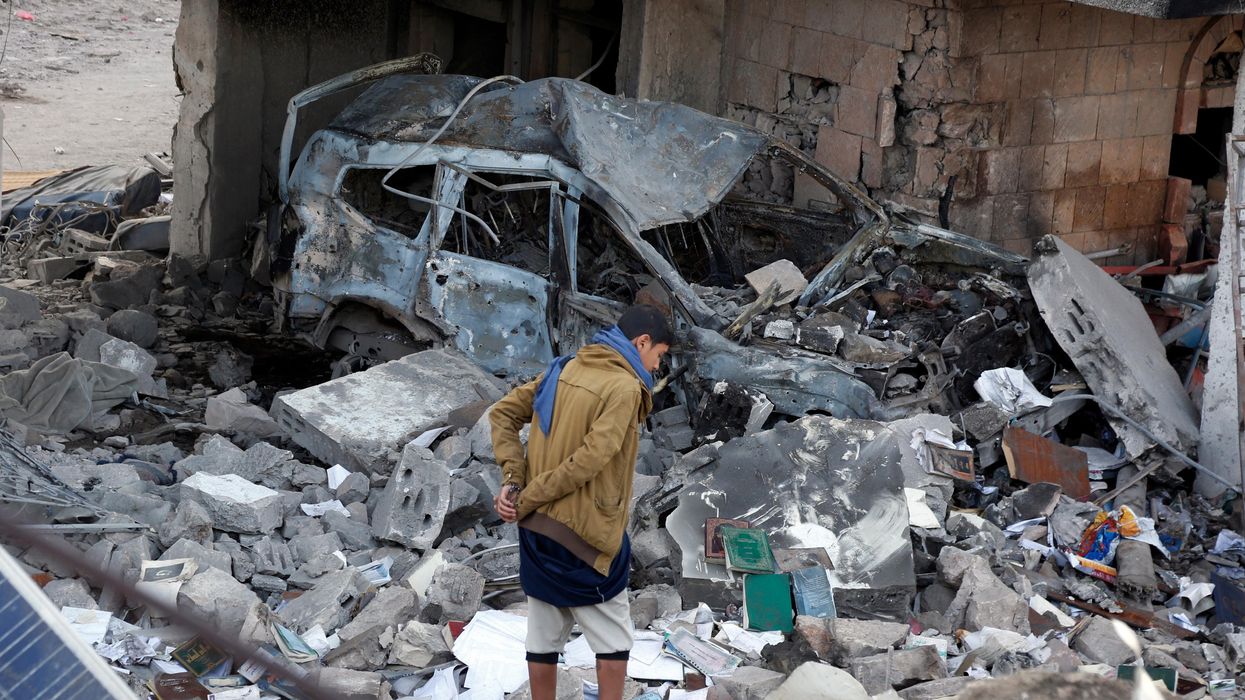 "As the Universal Declaration of Human Rights turns 75, Amnesty International insists that a rules-based international system must be founded on human rights and applied to everyone, everywhere."
Hypocrisy and humanity's failure to "unite around consistently applied human rights and universal values" expose a system unfit to tackle global crises, according to a report published by Amnesty International on Monday, the 75th anniversary of the Universal Declaration of Human Rights.

"The West's robust response to Russia's aggression against Ukraine contrasts sharply with a deplorable lack of meaningful action on grave violations by some of their allies including Israel, Saudi Arabia, and Egypt," Amnesty said in an introduction to its annual global human rights report.
"As the Universal Declaration of Human Rights turns 75, Amnesty International insists that a rules-based international system must be founded on human rights and applied to everyone, everywhere," the group asserted.

Amnesty continued:
Russia's full-scale invasion of Ukraine in 2022 unleashed numerous war crimes, generated a global energy and food crisis, and sought to further disrupt a weak multilateral system. It also laid bare the hypocrisy of Western states that reacted forcefully to the Kremlin's aggression but condoned or were complicit in grave violations committed elsewhere...

Double standards and inadequate responses to human rights abuses taking place around the world fuelled impunity and instability, including deafening silence on Saudi Arabia's human rights record, inaction on Egypt, and the refusal to confront Israel's system of apartheid against Palestinians.

The report also highlights China's use of strong-arm tactics to suppress international action on crimes against humanity it has committed, as well as the failure of global and regional institutions—hamstrung by the self-interest of their members—to respond adequately to conflicts killing thousands of people including in Ethiopia, Myanmar, and Yemen.
"Russia's invasion of Ukraine is a chilling example of what can happen when states think they can flout international law and violate human rights without consequences," Amnesty International secretary general Agnès Callamard said in a statement.

"The Universal Declaration of Human Rights was created 75 years ago, out of the ashes of the Second World War. At its core is the universal recognition that all people have rights and fundamental freedoms," she added. "While global power dynamics are in chaos, human rights cannot be lost in the fray. They should guide the world as it navigates an increasingly volatile and dangerous environment. We must not wait for the world to burn again."
News
The Washington Post exposé has been described as "the most powerful article you will read this week" and "one of the most important pieces of journalism ever produced."
On Monday morning, The Washington Postpublished a series of 3D animations to show "how bullets from an AR-15 blow the body apart."
A few hours later, a 28-year-old shooter armed with two assault rifles and a handgun killed six people at a private Christian school in Nashville.
In the wake of that massacre—the 129th mass shooting in the United States in 2023—the Post's exposé has received sustained attention, with one person calling it "the most powerful article you will read this week" and another characterizing it as "one of the most important pieces of journalism ever produced."
Noting that the lethal wounds caused by AR-15s "are rarely seen" by the public, the newspaper demonstrated "the trajectory of two different hypothetical gunshots to the chest—one from an AR-15 and another from a typical handgun—to explain the greater severity of the damage caused by the AR-15."
Then, after obtaining permission from the parents of two school shooting victims, a team of visual reporters created 3D models to depict how bullets fired from "many mass killers' weapon of choice" obliterated their children's bodies.
Noah Ponzer was one of the 26 people who were killed by an AR-15-wielding gunman at Sandy Hook Elementary School in Newtown, Connecticut on December 14, 2012. The 6-year-old was shot three times.
"Noah's wounds were not survivable," the Post reported, citing 2019 court testimony from Wayne Carver, who was the state's chief medical examiner at the time.
Peter Wang was one of 17 people murdered when an attacker armed with an AR-15 opened fire at Marjory Stoneman Douglas High School in Parkland, Florida on February 14, 2018. The 15-year-old was shot 13 times.
As the Post reported: "The combined energy of those bullets created exit wounds so 'gaping' that the autopsy described his head as 'deformed.' Blood and brain splatter were found on his upper body and the walls. That degree of destruction, according to medical experts, is possible only with a high-velocity weapon."
"This is the trauma witnessed by first responders—but rarely, if ever, seen by the public or the policymakers who write gun laws," the newspaper noted.
Instead, many GOP lawmakers glorify assault rifles, including U.S. Rep. Andy Ogles (R-Tenn.), whose congressional district is home to the Nashville school where Monday's deadly shooting took place.
Another right-wing member of Tennessee's congressional delegation—Republican Rep. Tim Burchett—baldly stated that "we're not gonna fix it" just hours after the shooting.
There are more guns than people in the United States. Due to National Rifle Association-bankrolled Republicans' opposition to meaningful gun safety laws—bolstered by a 2022 ruling handed down by the U.S. Supreme Court's reactionary majority—it is relatively easy for people to purchase firearms in many states.
Two years ago, Tennessee became one of several states that allow most adults to carry handguns without a permit.
There have been thousands of mass shootings since Noah and more than two dozen other individuals suffered gruesome deaths at Sandy Hook, including last year's slaughter at Robb Elementary School in Uvalde, Texas, among hundreds of others. Research shows that U.S. states with weaker gun control laws and higher rates of gun ownership have higher rates of mass shootings.
Research also shows that gun regulations with high levels of public support, including bans on assault weapons and high-capacity magazines, help reduce the number and severity of fatal mass shootings.
Guns recently became the leading cause of death among children and teens in the United States. A study published last year found that roughly 26,000 kids could still be alive today if the U.S. had the same gun mortality rate as Canada.
News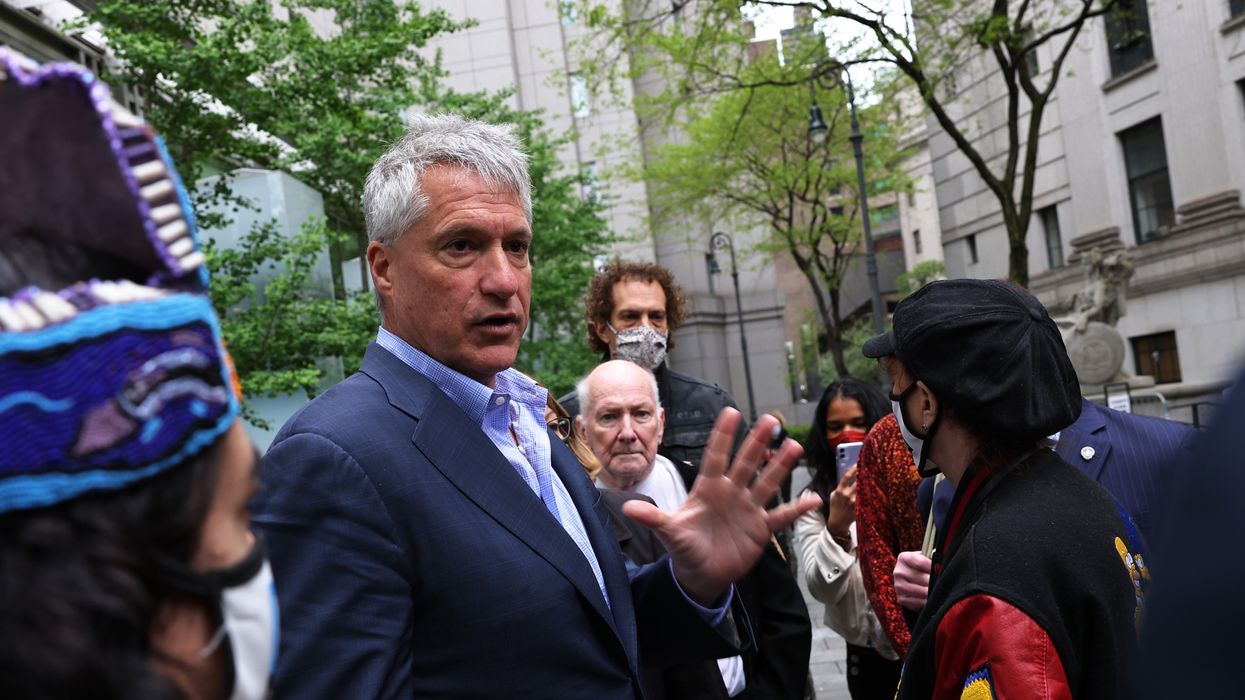 "The three liberal Supreme Court justices decided to let Donziger's absurd contempt conviction stand," said one observer.
Environmental attorney Steven Donziger was joined by a number of U.S. Supreme Court observers on Monday in denouncing a decision by seven of the nine justices, who refused to consider Donziger's case regarding the appointment of three special prosecutors after he was charged with criminal contempt of court.
A number of observers noted that a dissent was signed by two conservative judges, Justices Neil Gorsuch and Brett Kavanaugh—suggesting that the three liberal justices on the high court refused to give Donziger a hearing of his appeal, essentially siding with oil giant Chevron.
Donziger sued Chevron in the 1990s on behalf of a group of Ecaudorian people who argued Chevron had polluted their community, and helped them win $9.5 billion in the class action lawsuit.

"The three liberal Supreme Court justices decided to let Donziger's absurd contempt conviction stand," said journalist Alex Shultz of the San Francisco Chronicle.
Donziger was jailed for six months—including 136 days under house arrest at the end of his sentence in addition to 800 days under house arrest while he awaited trial—after being charged with contempt of court in 2021 for refusing to turn over his electronic devices to Chevron lawyers in a case filed by the company. The fossil fuel company argued Donziger had won the lawsuit for the Ecuadorians through "coercion, fraud, and bribery."
The judge appointed three special prosecutors after the U.S. attorney for the Southern District of New York declined to prosecute Donziger for contempt of court.
Donziger argued the judge had no right to appoint private attorneys as special prosecutors, saying the move violated the Appointments Clause of the Constitution and that the judge wrongly overrode the U.S. attorney's discretion.
The Supreme Court's refusal to hear his case, said Donziger, represents "a huge blow to the rule of law."
The attorney was among those who pointed to Gorsuch's argument in favor of hearing the case, in which the Trump-appointed right-wing justice said his prosecution by three private lawyers "broke a basic constitutional promise essential to our liberty."
"He's got a point," wrote journalist Ian Millhiser at Vox. "Especially in an era where litigants with an axe to grind can choose which judge will hear their case, permitting the judiciary to decide who to prosecute—and then to hear the very same cases brought by its own court-appointed prosecutors—vests far too much power in unelected judges. If courts have this authority, it is likely to be abused by some of the most partisan judges in the country."
Convicting someone of a federal crime generally requires two branches of government—prosecutors representing the executive branch and judges representing the judiciary—to agree on the accused person's guilt.
In Donziger's case, the judiciary branch acted on its own to prosecute the lawyer.

"The Constitution gives courts the power to 'serve as a neutral adjudicator in a criminal case,' not 'the power to prosecute crimes," wrote Gorsuch in the dissenting opinion. "Our Constitution does not tolerate what happened here."
By refusing to hear Donziger's appeal, the majority of justices—including liberal Justices Sonia Sotomayor, Elena Kagan, and Ketanji Brown Jackson—"endorsed the persecution of Donziger" by Chevron, said author and Yale University history professor Greg Grandin.
"A corporatist Supreme Court is there to serve corporations more than to serve the Constitution," noted author Marianne Williamson.
While the details of Donziger's case are "absolutely shocking," said former U.S. Rep. Tom Winter (D-Mont.), "what's not shocking [is] our Supreme Court, as an institution, being just fine with corporate capture of the legal system."
Millhiser pointed out that the Supreme Court's refusal to hear Donziger's case could have implications for the pending ruling regarding the legality of the Food and Drug Administration's approval of a common abortion drug. Trump-appointed Judge Matthew Kacsmaryk of the U.S. District Court for the Northern District of Texas is expected to rule in the case in the coming days:
Armed with the additional power to initiate prosecutions, even if this power is limited to contempt of court cases, a partisan judge like Kacsmaryk could potentially issue a nationwide injunction prohibiting anyone from performing an abortion, even in states where it is legal. Then, because anyone who violates a court order can potentially be held in contempt, Kacsmaryk could appoint his own hand-picked prosecutors to target anyone who violates his self-imposed abortion ban.

If Kacsmaryk, or a similarly partisan judge, attempted this move today, Attorney General Merrick Garland would almost certainly fire any prosecutor that Kacsmaryk appointed. But, in a Republican administration, the attorney general would likely be much more reluctant to exercise such authority.

"Gorsuch is right," said Millhiser, "to warn us against a regime that upends this balance of power."

News
SUPPORT OUR WORK.
We are independent, non-profit, advertising-free and 100%
reader supported.