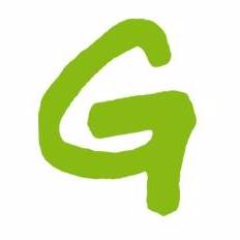 For Immediate Release
Contact:
Kendra Ulrich, Senior Global Energy Campaigner, Greenpeace Japan, kendra.ulrich@greenpeace.org, +81 80 5088 3351
Shaun Burnie, Nuclear Specialist, Greenpeace Germany, sburnie@greenpeace.org, +44 7716 501238
Elena K. Johansson, Global Communications Associate, Greenpeace Japan, elena.johansson@greenpeace.org, +81 90 6478 5408
IAEA Fukushima Report Downplays Radiation Risks and Ignores Science
The International Atomic Energy Agency's (IAEA) Fukushima report, released Monday downplays the ongoing environmental and health effects of the Fukushima nuclear disaster. According to Greenpeace Japan, the report plays into the Abe government's agenda to normalise the ongoing nuclear disaster.
TOKYO
The International Atomic Energy Agency's (IAEA) Fukushima report, released Monday downplays the ongoing environmental and health effects of the Fukushima nuclear disaster. According to Greenpeace Japan, the report plays into the Abe government's agenda to normalise the ongoing nuclear disaster.
"The IAEA concludes that no discernible health consequences are expected as a result of the Fukushima disaster, but admits important uncertainties in both radiation dose and long-term effects. Nobody knows how much radiation citizens were exposed to in the immediate days following the disaster. If you don't know the doses, then you can't conclude there won't be any consequences. To say otherwise is political rhetoric, not science," said Kendra Ulrich, senior global energy campaigner with Greenpeace Japan.
"Even the International Commission on Radiological Protection (ICRP) has concluded that there is no safe level of radiation exposure. To intentionally subject nuclear victims to raised radiation levels is unjustified, particularly when we have the tragic reminder of Chernobyl where we saw increased rates of cancers more than five years after the crisis."
"The IAEA report actively supports the Abe government's and the global nuclear industry's agenda to make it appear that things can return to normal after a nuclear disaster. But there is nothing normal about the lifestyle and exposure rates that the victims are being asked to return to. What is clear is that the Japanese government has utterly failed to learn the lessons of the Fukushima nuclear accident, as is shown by the NRA ignoring outstanding safety issues in order to allow the restart of the Sendai nuclear reactor" said Ulrich, in reference to page 3 of the IAEA report.
The Japanese government is systematically lifting evacuation orders in progressively more contaminated areas, attempting to increase the public's tolerance for what is an acceptable limit of radiation to which the Fukushima victims are exposed.
A Greenpeace Japan investigation in July this year, for instance, revealed radioactive contamination in the forests and land of Iitate district in Fukushima prefecture so widespread and at such a high level that it will be impossible for people to safely return to their homes. Decontamination has been restricted to limited areas, and does not even attempt to address the vast expanses of contaminated forests and waterways. Given that many former residents will no longer be able to work in their previous lines of work due to the environmental contamination, it is intolerable to state that a lack of income is an acceptable "constraint" for the lives of the victims, as the IAEA report implies.
In May, Greenpeace Japan released an analysis of the IAEA summary report, which is still applicable to our preliminary reading of the full IAEA report. Greenpeace is currently reviewing the multiple technical documents and annexes released together with the Fukushima report.
Greenpeace is a global, independent campaigning organization that uses peaceful protest and creative communication to expose global environmental problems and promote solutions that are essential to a green and peaceful future.
+31 20 718 2000
LATEST NEWS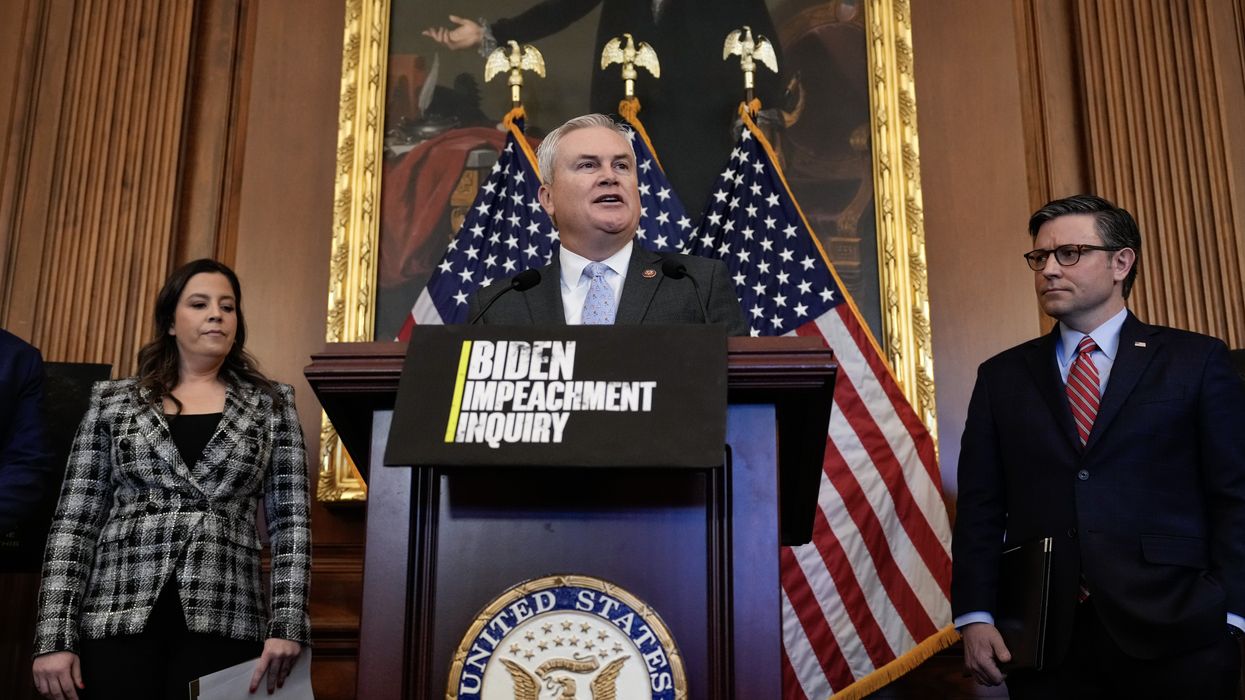 One critic said the GOP aims "to give Donald Trump something to say when it's pointed out he has been twice impeached and is a proven fraudster, sexual assailant, and defamer of women who now faces 91 felony charges."
As a Republican congressman on Thursday introduced an impeachment inquiry resolution targeting U.S. President Joe Biden, leading House Democrats called out the GOP for serving former President Donald Trump and not the American people.
House Resolution 918, led by Rep. Kelly Armstrong (R-N.D.), formally directs the House Oversight and Accountability, Ways and Means, and Judiciary committees to continue ongoing investigations into whether sufficient grounds exist to impeach Biden. A markup is scheduled for next Tuesday, so a vote may be held as soon as Wednesday.
"This impeachment inquiry is a complete political stunt with zero evidence. What a joke," responded Rep. Robert Garcia (D-Calif.), president of the House Democratic freshman class.

Congressional Progressive Caucus Chair Pramila Jayapal (D-Wash.) declared that "this MAGA-extremist Biden impeachment resolution is a giant fishing expedition and a continued example of this GOP do-nothing Congress."
House Oversight Committee Ranking Member Jamie Raskin (D-Md.)—a constitutional scholar who was the lead manager for Trump's historic second impeachment after the January 6, 2021 insurrection—released a lengthy statement blasting the panel's chair, Rep. James Comer (R-Ky.), for the "sham" impeachment inquiry.

"Voting to launch an impeachment inquiry will not change the fact that, following many months of endless investigation by House Republicans this Congress and by Senate Republicans in 2020, the evidence plainly shows no evidence of wrongdoing by President Biden, much less an impeachable offense," he said. "Chairman Comer cannot even identify what crime he thinks President Biden has committed."
Raskin highlighted the abundance of evidence collected regarding unfounded allegations of the president's misconduct related to his son Hunter Biden's business dealings and legal issues:

This is what we have assembled from House Republicans' 10-month investigation: more than 37,000 pages of subpoenaed private bank records, more than 2,000 pages of suspicious activity reports (SARs) made available by Treasury, more than 20,000 pages of emails regarding Hunter Biden released by the National Archives, with more than 62,000 additional pages being produced in the next few days, and dozens of hours of witness testimony from Hunter Biden's business associates, then-Vice President Biden's former financial adviser, and nine witnesses from agencies across the administration... All of it shows no misconduct by President Biden.

We also know that Hunter Biden has offered to testify and answer the committee's questions, under oath and in public, for as long as the committee seeks to go. But, embarrassingly, Chairman Comer refuses to take yes for an answer. He has insisted Hunter Biden must be deposed by lawyers in secret, behind closed doors. There is no reason for a secret deposition because the committee can adopt any format it chooses for a public hearing, including having lawyers questioning Hunter Biden. Obviously Chairman Comer does not want the American people hearing Hunter Biden's testimony or seeing the evidence free from GOP spin, editing, and manipulation.
"Everyone knows that the floundering Biden impeachment probe is designed to give Donald Trump something to say when it's pointed out he has been twice impeached and is a proven fraudster, sexual assailant, and defamer of women who now faces 91 felony charges in federal and state court," Raskin added. "But the price of this stupidity is huge constitutional damage as Republicans try to turn the extraordinary device of impeachment into a meaningless political event, plunging the nation into further lawlessness and nihilism."
Biden is seeking reelection in 2024 and Trump—despite his performance during his first term, four criminal cases, and arguments that inciting the insurrection constitutionally disqualifies him from holding office again—remains the front-runner for the Republican nomination.
On the campaign trail in recent weeks, Trump has pledged to be a dictator only on " day one" to "close the border and... drill, drill, drill" as well as to "root out" what he called "radical left thugs that live like vermin within the confines of our country," fascistic language that drew comparisons to Nazi rhetoric.

News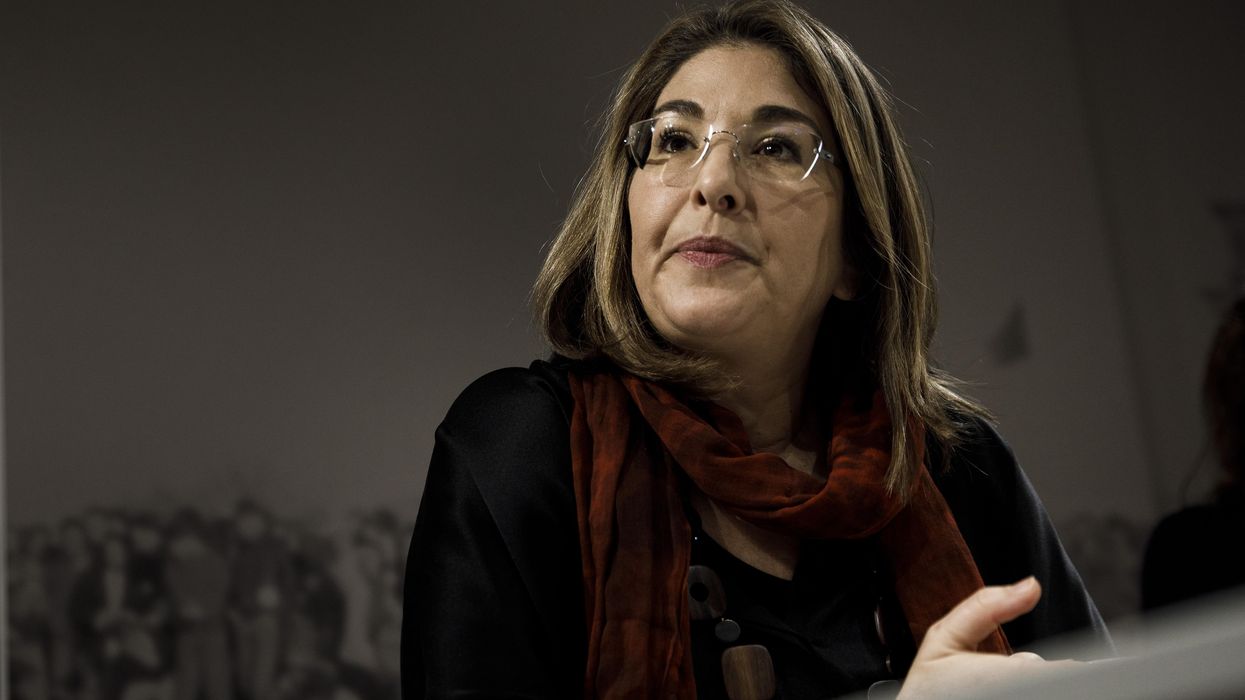 "Keep sharing reports from Gaza," said the author and activist. "Israel is freaking out at the implications, which is why the distraction machine is in overdrive."
Author and rights advocate Naomi Klein warned late Wednesday that supporters of a permanent cease-fire in Gaza must stay focused on one thing—Israel's mass killing of civilians in the blockaded enclave, a violation of international law—and resist efforts to distract the public from the issue at hand.
"The distraction machine is in overdrive," said Klein on social media after more than a day of commentary and outrage directed at the presidents of three top universities after they testified before the U.S. House Education and Workforce Committee at a hearing titled "Holding Campus Leaders Accountable and Confronting Antisemitism."
Republican members including Rep. Elise Stefanik (R-N.Y.) demanded to know whether the presidents of the University of Pennsylvania, Harvard University, and the Massachusetts Institute of Technology (MIT) would discipline students for "calling for the genocide of Jews."
The university leaders suggested that their schools typically do not punish students for speech alone—in accordance with the U.S. Constitution, Penn president Liz Magill said in a video posted later—but said such calls could qualify as harassment if they were "directed and severe, [or] pervasive," and could be punished if it "crosses into conduct."
Sally Kornbluth, president of MIT, said she had "not heard calling for the genocide of Jews on our campus." Stefanik replied that "chants for intifada"—a call for an "uprising" which is not inherently violent—have been heard at the school.
Videos of students holding an anti-war protest at University of California, Los Angeles were widely circulated in October, with some influential pro-Zionist celebrities and commentators asserting that students were proclaiming, "We want Jewish genocide." The protesters were actually addressing Israeli officials and saying, "We charge you with genocide."

"Can someone point me to an example of a student group calling for the genocide of Jewish people?" asked Mari Cohen, associate editor of Jewish Currents. "Why are we having this conversation?
The hearing wasn't the first to confront speech on college campuses since Israel began its U.S.-backed onslaught in Gaza, which has killed at least 17,177 Palestinians in just two months. Last month the House Judiciary Committee invited student leaders of conservative and pro-Zionist groups to testify about "hostility towards certain points of view" on campuses, and the hearing was interrupted by pro-Palestinian rights students who demanded to know whether their speech should also be protected.
Klein said Wednesday that the repeated hearings on the topic "are smoke and mirrors to distract from genocidal violence in Gaza."
Klein suggested that it has not gone unnoticed by Israeli officials that journalists and residents in Gaza have continued to widely share information about the reality on the ground, where dozens of Palestinians were killed Thursday in Israeli air raids on a home in Gaza City. The Israel Defense Forces (IDF) escalated attacks on the city of Khan Younis in the south—previously a relatively safe refuge for people who fled northern Gaza—with "multiple residential buildings and units... flattened," according toAl Jazeera.
"The occupation is trying to destroy all residential buildings in the eastern areas of Khan Younis," reported the outlet on Thursday.
Gastrointestinal and respiratory diseases as well as hepatitis have also begun spreading due to blockades on medical supplies, fuel, and safe drinking water, leading the World Health Organization to warn last month that disease could ultimately kill more civilians in Gaza than the bombs the U.S. has helped to provide for Israel.
"Congress should be working towards a lasting cease-fire to end Israel's deadly assault on Gaza, a hostage exchange, and a path to equality, justice, and safety for all Palestinians and Israelis," said the Jewish-led Palestinian rights group IfNotNow on Wednesday, responding to a House resolution that claimed anti-Zionism and antisemitism are one and the same. "Not wasting precious time using antisemitism as an excuse to shut down free speech."
News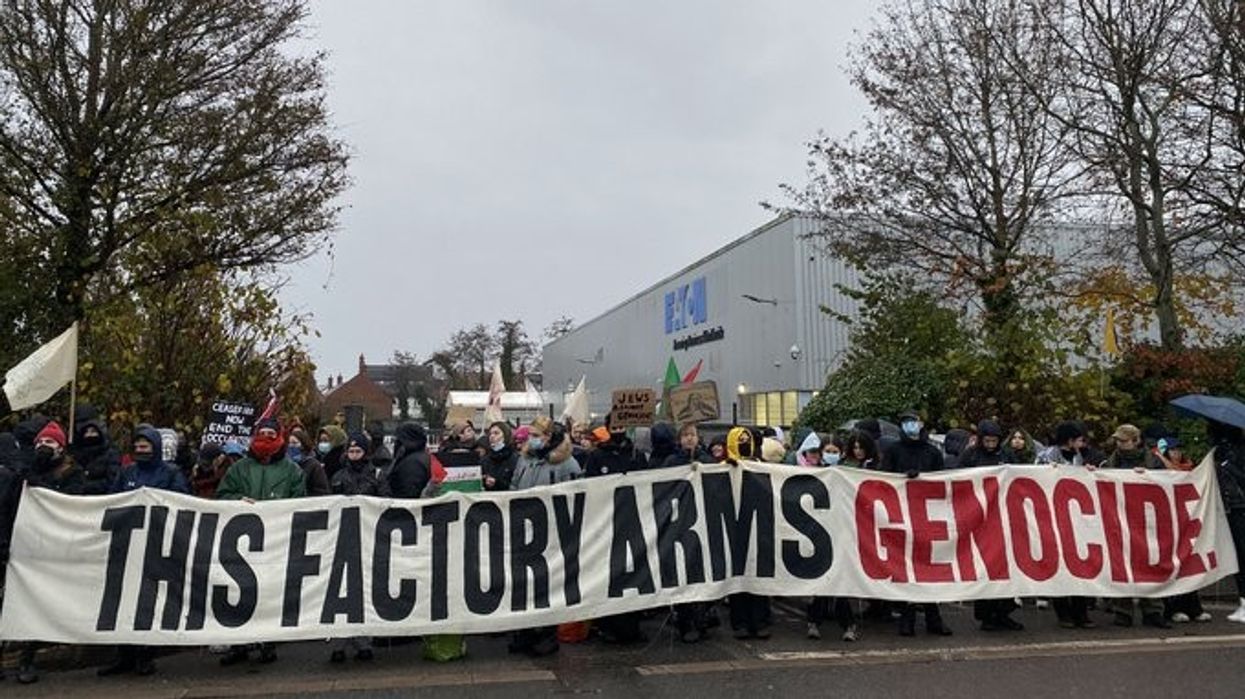 "We stand here ashamed that the weapons used in the ongoing ethnic cleansing of Palestine are partly made on our own doorstep," one participating doctor said.
More than 1,000 union members with Workers for a Free Palestine blockaded four weapons factories in the United Kingdom Thursday that make components for planes being used by Israel to bomb Gaza.
The workers, who include teachers and healthcare and hospitality professionals, said they had shut down plants in Bournemouth, Lancashire, Brighton, and Glasgow.
"As healthcare workers, we are tired of mourning the deaths of our colleagues—fellow nurses, doctors, dentists, medical students, and other health workers—along with all of the Palestinians massacred by the Israeli regime," a participating doctor named Mesh of Health Workers for a Free Palestine toldTribune. "We stand here ashamed that the weapons used in the ongoing ethnic cleansing of Palestine are partly made on our own doorstep."
All of the plants targeted by the workers make components for the F-35 fighter jet. Israel has killed 21,731 people in Gaza since October 7, including 8,697 children, according to Euro-Med Human Rights Monitor. The Geneva-based group said the death toll has risen by 40% since a temporary cease-fire ended last week.
"Our government could only bring itself to advocate for a temporary pause in these atrocities," Mesh continued from one of the blockades. "Israel has now resumed its violence: turning hospitals into graveyards, using equipment manufactured in this very factory. As health workers, we have a moral responsibility to act and we will not rest until the occupation ends."
More than 600 workers shut down all three entrances to the Eaton Mission Systems plant in Wimborne near Bournemouth in Dorset, the group said. It added that plant makes in-flight refueling probes for F-35s and that Eaton Mission Systems has an open export license for all F-35-related equipment.
Protesters carried banners reading, "Weapons made here kill in Gaza" and, "This factory arms genocide."
More than 200 trade unionists also blocked two entrances at BAE System's Samlesbury Aerodrome in Lancashire, which makes rear fuselages for all F-35s, the group said.
Workers for a Free Palestine also blockaded the BAE Govan site in Glasgow, which makes components for the F35s and the Mk 38 Mod 2 machine gun system. In coordination, Brighton & Hove Action for Palestine protested the L3Harris Release & Integrated Solutions Ltd factory in Brighton, which equips U.S.-made F-16s and F-35s. Workers for a Free Palestine also said that allied groups were carrying out similar actions in Denmark, France, and the Netherlands. Workers protested Exxelia in Paris and Terma Group in Denmark and the Netherlands, Al Mayadeen Englishreported.
The European and U.K. trade unionists are responding to a call for solidarity from Palestinian trade unions and professional associations.
"Palestinian trade unions call on our counterparts internationally and all people of conscience to end all forms of complicity with Israel's crimes—most urgently halting the arms trade with Israel, as well as all funding and military research," Workers in Palestine wrote. "The time for action is now—Palestinian lives hang in the balance."
"As the British government refuses to call for a cease-fire and directly supports Israel's military attack, a rapidly growing movement of workers are clearly saying 'not in our name.'"
Specifically, the Palestinian workers called on the international labor movement to refuse to build or transport weapons for Israel, to pass union-wide motions backing those refusals, and to put pressure on complicit companies and governments.
"We salute all those in the trade union movement taking a stand to disrupt the flow of arms to Israel," Workers in Palestine said in a statement to Tribune. "Shutting down four factories across the U.K. today, along with several simultaneous blockades in Europe, are critical acts of solidarity, refusing to conduct business as usual in the face of Israel's relentless bombardment of Gaza and ongoing genocide."
"As the British government refuses to call for a cease-fire and directly supports Israel's military attack, a rapidly growing movement of workers are clearly saying 'not in our name,'" the workers continued.
Workers for a Free Palestine, whose members belong to unions including the National Education Union (NEU); the British Medical Association; the University and College Union (UCU); the Broadcasting, Entertainment, Communications, and Theater Union (BECTU); and the Bakers, Food, and Allied Workers Union (BFAWU), is demanding that the British government stop being complicit in Israeli war crimes, that a permanent cease-fire be enacted immediately, and that Israel end its occupation of Palestine.
Before Thursday's action, the group had targeted an Elbit Systems subsidiary factory in Kent in October and another BAE Systems plant in Rochester in November, Tribune reported.
News