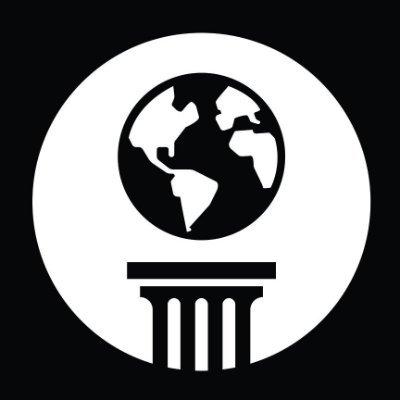 For Immediate Release
July, 03 2013, 04:50pm EDT
Contact:
Heidi McIntosh, Earthjustice, (303) 996-9621
Federal Court Hears Conservationists Challenge to Bush-Era Land Use Plan
BLM plan designated thousands of miles of ORV routes, placing iconic western landscapes at risk
Salt Lake City, UT
A coalition of conservation groups represented by Earthjustice and the Southern Utah Wilderness Alliance (SUWA) appeared in federal court yesterday, seeking to overturn a lands use plan issued in 2008 by the Bureau of Land Management's Richfield field office. As a direct result of this plan, world-renowned southern Utah wilderness landscapes, including, among other places, the Dirty Devil Canyon complex (including Butch Cassidy's infamous redoubt, Robber's Roost), the Henry Mountains (the last mountain range to be mapped in the lower 48 states), and Factory Butte were all subjected to destructive and excessive road vehicle use.
Under the Richfield plan, BLM designated an astounding 4,300 miles of dirt roads and trails for off-road vehicle use. The BLM did so without first considering and then minimizing the impacts that allowing off-road vehicle use on such a spider web of routes would have on wildlife, cultural resources, or riparian areas. Nor did BLM consider the effects of climate change, which heightens the destructive effects of ORV use. BLM also rolled back protections on thousands of acres of lands previously designated as "areas of critical environmental concern," and failed to consider protection for ephemeral streams, which are important for the survival of native species.
After the hearing, Heidi McIntosh, an attorney for public interest law firm Earthjustice explained that, "BLM had blinded itself to the effects of ORV use by refusing to get out on the ground and do the analysis it was required by law to do. As a result, scenic, wilderness quality landscapes between Capitol Reef and Canyonlands National Parks are getting chewed up by ORVs. We've asked to the judge to send this flawed decision back to the BLM with instructions to do the job right."
The Richfield RMP is one of six land use plans--covering more than 11 million acres of eastern and southern Utah--that the Interior Department finalized in October 2008. Together, these RMPs were a last-ditch attempt by the Bush administration to leave their stamp on Utah's landscape by prioritizing motorized recreation and energy development over resource protection. Conservationists have challenged all six plans in court. The Richfield RMP is the first of the six to be litigated.
The matter was heard yesterday in the United States District Court for the District of Utah, before Judge Dale A. Kimball.
Background information on the Richfield RMP can be found at SUWA's website. Photographs of the proposed wilderness areas at risk in the Richfield field office are also available. In 2008, the Salt Lake Tribune and New York Times panned the Richfield RMP as inappropriately prioritizing off-road vehicle use and energy development above all other uses of the public lands, including wildlife, cultural resources, and the protection of the area's remarkable, wilderness-caliber public lands.
The conservation groups challenging the Richfield plan include the Southern Utah Wilderness Alliance, Sierra Club, Grand Canyon Trust, National Parks Conservation Association, Utah Rivers Council, Great Old Broads for Wilderness and Rocky Mountain Wild. The groups are represented by attorneys at Earthjustice, SUWA, and other public land law specialists.
Earthjustice is a non-profit public interest law firm dedicated to protecting the magnificent places, natural resources, and wildlife of this earth, and to defending the right of all people to a healthy environment. We bring about far-reaching change by enforcing and strengthening environmental laws on behalf of hundreds of organizations, coalitions and communities.
800-584-6460
LATEST NEWS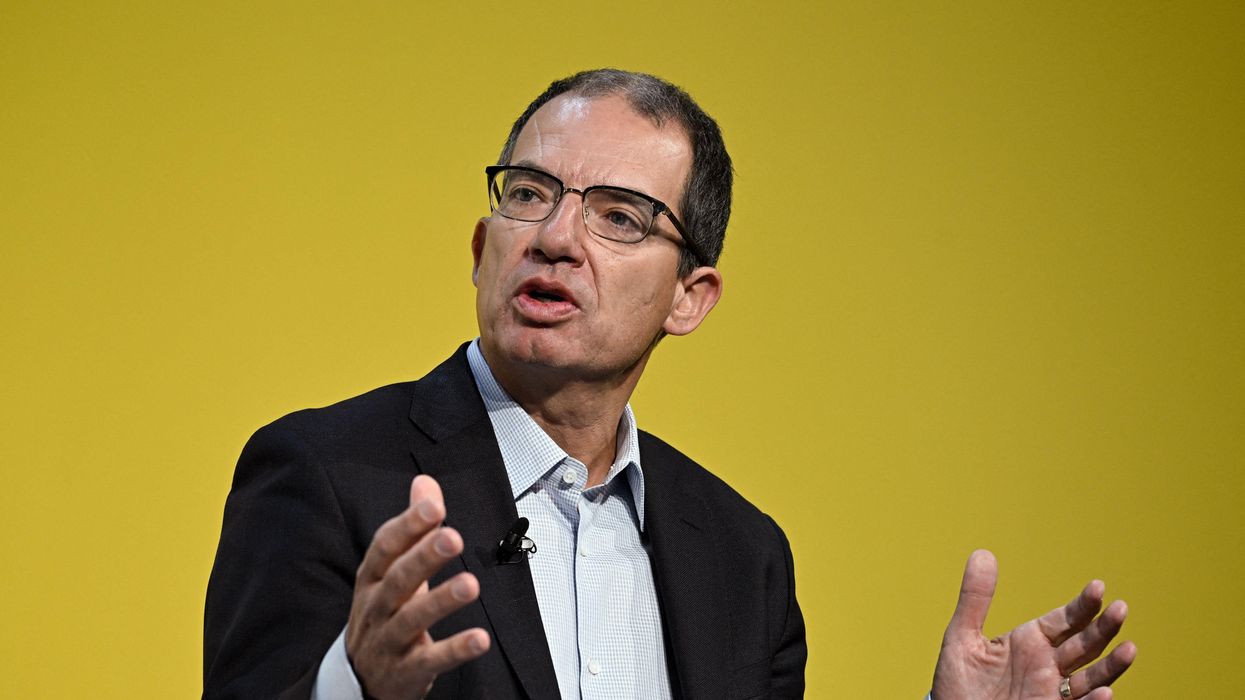 "The Biden administration has not taken any serious steps to ensure that Moderna's vaccine will be reasonably priced—let alone accessible to anyone who wants it," wrote The Boston Globe's editorial board.
The largest daily newspaper in Moderna's home state of Massachusetts published an editorial on Sunday urging the Biden administration to "play hardball" with the pharmaceutical giant over its plan to raise the price of its Covid-19 vaccine by up to 4,000% over the cost of production, a proposal that has drawn backlash from vaccine equity campaigners and members of Congress.

The Boston Globenoted in its editorial that Moderna's reported plan to charge between $110 and $130 per dose for its mRNA vaccine—which was developed with the critical aid of U.S. government funding and scientific advances—would mean "more than quadrupling" the price compared to what the federal government paid in its latest contract with the company.
The coronavirus vaccine is Moderna's only product on the market, and stock price appreciation resulting from the development of the shot helped make CEO Stéphane Bancel a billionaire.

"In 2021, Moderna made over $12 billion in profits, the first year it turned a profit since it was founded in 2010," the Globe's editorial board observed. "While Moderna's proposed sticker price mirrors Pfizer's commercial plans for the Covid vaccine that it developed with BioNTech, Moderna is in a worse position to defend such a drastic increase. Unlike Pfizer's vaccine, the clinical development of Moderna's mRNA vaccine was almost exclusively funded by the US government and included collaboration with scientists at the National Institutes of Health."
While the White House has voiced concerns over Moderna's planned price hike, with Press Secretary Karine Jean-Pierre telling reporters earlier this month that it is hard to "understand or to justify," the Globe noted that "the Biden administration has not taken any serious steps to ensure that Moderna's vaccine will be reasonably priced—let alone accessible to anyone who wants it."
Citing public health advocates, the Globe argued that "the administration should be willing to play hardball" with Moderna, which has rebuffed pressure from governments and global institutions such as the World Health Organization to make its vaccine technology widely available, particularly for developing nations that have struggled to access a sufficient quantity of doses.
The editorial continued:
As Asia Russell, the executive director of the public health advocacy organization Health GAP, pointed out to the Globe editorial board, there is precedent for doing so.

In the midst of the 2001 anthrax attacks that targeted media and government offices, the U.S. government sought to boost its stockpile of Cipro, a drug that treats anthrax. Bayer, which produced the drug under a patent, balked at the George W. Bush administration's request for a discount. So Tommy Thompson, then secretary of Health and Human Services, threatened to bypass Bayer's patent and allow both production and purchase of generic alternatives. He didn't have to follow through on his threat; Bayer quickly agreed to dramatically reduce the drug's price.

The administration can also take—or deter Moderna's price hike by simply threatening to take—steps to slash the company's share of the market overseas.
Sen. Bernie Sanders (I-Vt.), the first member of Congress to publicly denounce Moderna's coming price hike, welcomed the Globe's editorial.
"The Boston Globe is right," Sanders wrote on Twitter. "The Biden administration should not allow Moderna to more than quadruple the price of the Covid vaccine to $130 when it costs just $2.85 to produce. The Covid vaccine must be used to save lives, not to further enrich the billionaire owners of Moderna."
Moderna's plans to raise the price of its coronavirus vaccine come as the Biden administration is shifting away from purchasing the shots and Covid-19 treatments and toward commercialization. As White House coronavirus response coordinator Ashish Jha put it in August, Covid-19 vaccines and treatments will be moved "into the regular healthcare system"—a hotbed of dysfunction, price gouging, and deadly denial of care.
The Kaiser Family Foundation recently noted that "while most consumers with public and private insurance will be protected from having to pay directly for vaccine costs, those who are uninsured and underinsured may face cost barriers when the federally-purchased vaccine doses are depleted."
In a letter to Moderna's CEO last week, Sens. Elizabeth Warren (D-Mass.) and Peter Welch (D-Vt.) warned that the firm's proposed price hike "threatens to reduce access to a lifesaving vaccine while boosting your company's profits."
"Thanks to billions of federal dollars used to support production and delivery of Moderna's vaccine product, Moderna's Covid-19 vaccine is currently free for patients in the United States," the senators wrote. "Over 665 million doses of the Covid-19 vaccine have been administered in the U.S., and many million more worldwide, and more than 80% of the total U.S. population has received at least one dose."
"This is a landmark public health achievement," they continued. "But this progress may be put at risk because of Moderna's greed, which has the potential to increase vaccination costs for millions of un- and underinsured Americans."
News
The Minnesota Democrat argues that the Republican effort to boot her from the panel is "motivated by the fact that many of these members don't believe a Muslim, a refugee, an African should even be in Congress, let alone have the opportunity to serve on the Foreign Affairs Committee."

Congresswoman Ilhan Omar on Sunday contended that some of her Republican colleagues—led by U.S. House Speaker Kevin McCarthy—are trying to oust her from the U.S. House Foreign Affairs Committee because she is a Muslim refugee from Somalia.
"Let me ask you, Congresswoman Omar, about what Republicans are saying about you, that there is a pattern of antisemitic and other controversial statements that make you unfit to sit on, in your case, the House Foreign Affairs Committee," CNN's Dana Bash said on "State of the Union."
Omar (D-Minn.) first addressed a pair of February 2019 tweets in which she tied U.S. politicians' support for Israel to money from lobbyists. "It's all about the Benjamins baby," she said at the time, using slang for $100 bills. Asked who she thought was paying American politicians to be pro-Israel, Omar replied, "AIPAC!" referring to the American Israel Public Affairs Committee.
"These people are OK with Islamophobia. They're OK with trafficking in their own ways in antisemitism."

The congresswoman said Sunday: "Yeah, I might have used words at the time that I didn't understand were trafficking in antisemitism. When that was brought to my attention, I apologized. I owned up to it. That's the kind of person that I am. And I continue to work with my colleagues and my community to fight against antisemitism."
After countering some other criticisms from the GOP, Omar argued that the campaign to remove her from the panel "is politically motivated. And, in some cases, it's motivated by the fact that many of these members don't believe a Muslim, a refugee, an African should even be in Congress, let alone have the opportunity to serve on the Foreign Affairs Committee."
Bash then said that "it sounds like you're accusing Kevin McCarthy of racism," to which Omar responded: "I mean, I'm not making any accusations. I'm just laying out the facts."
\u201cTrump dined with Nazis, said \u201cJews have to get their act together, and said to a group of Jewish leaders, \u201cYou\u2019re brutal killers. Not nice people at all. But you have to vote for me; you have no choice.\u201d He never apologized.\u201d

— Ilhan Omar (@Ilhan Omar) 1675040474
\u201cMcCarthy is following a well worn playbook: pit minority groups against each other in order to further marginalize them. It has been used by demagogues throughout history and it won\u2019t work. \n\nWe will continue to out-organize and outwork the hate.\u201d

— Ilhan Omar (@Ilhan Omar) 1675040474
Omar pointed out when then-President Donald Trump went to Minnesota in October 2019 and criticized the state for welcoming "large numbers" of refugees from Somalia. She also highlighted Islamophobic remarks from Reps. Marjorie Taylor Greene (R-Ga.) and Lauren Boebert (R-Colo.).
"These people are OK with Islamophobia. They're OK with trafficking in their own ways in antisemitism," Omar charged. "They are not OK with having a Muslim have a voice on that committee."
Omar appeared on CNN alongside Reps. Adam Schiff and Eric Swalwell, both California Democrats whom fellow Californian McCarthy barred from the House intelligence panel. Because that is a select committee, the speaker could unilaterally block the pair from being on it; however, kicking Omar off the foreign affairs panel requires a vote by the full chamber.
\u201cRepublicans say they believe in freedom of speech and debate. But if you don\u2019t agree with their policies, they will try to forcibly remove you from a committee you serve on. \n\nMy joint op-ed with @AdamSchiff and @ericswalwell \nhttps://t.co/XOBcvHaUvs\u201d

— Rep. Ilhan Omar (@Rep. Ilhan Omar) 1674783300
Republicans only narrowly control the House, and McCarthy ultimately may not have the votes to oust Omar. Reps. Ken Buck (R-Colo.) and Victoria Spartz (R-Ind.) have publicly said they oppose the attempt to remove Omar and Congresswoman Nancy Mace (R-S.C.) has openly criticized the effort. Additionally, Rep. Greg Steube (R-Fla.) said Monday that he will be "sidelined in Sarasota for several weeks" to recover from an injury.
Omar was also appointed to the House Education and the Workforce Committee. She said in a statement Friday that "as a child survivor of war living in a refugee camp, I would never have imagined that I would one day have the opportunity to serve on these important committees."
"Our democracy, and our governing bodies, rest on a healthy and vibrant debate," she stressed. "Our strength lies not in our perfection, but in the diversity of our voices and our openness to a civil discourse."
"Whatever our disagreements may be as members of Congress, policy differences alone have not and must not be cause for eliminating someone from serving on a committee," she added. "I am grateful for the confidence my constituents and my caucus have shown in me to lead this work, and I look forward to continuing to work for a more just and peaceful world."
News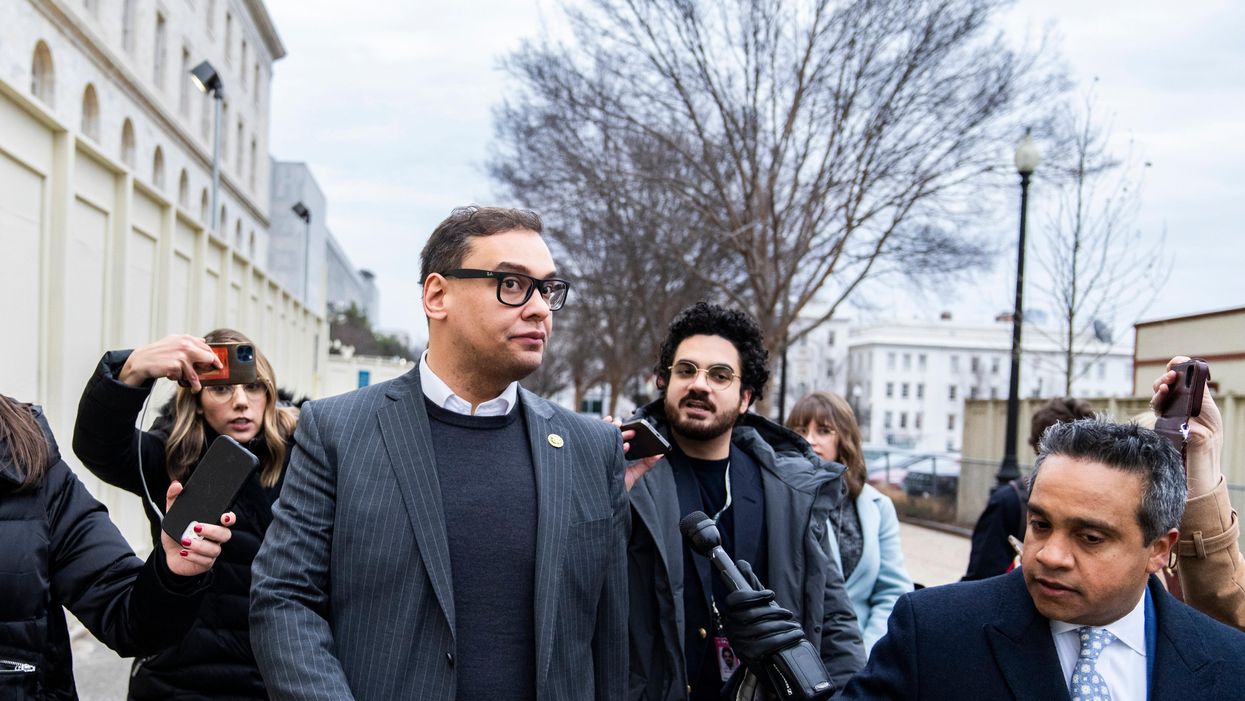 The potential campaign finance law violations were exposed amid reporting that the DOJ asked the FEC not to take action against the Republican congressman while prosecutors conduct a criminal probe.
A pair of Mother Jones journalists revealed late Friday that more than a dozen people identified as top donors to GOP Congressman George Santos' campaign who collectively account for over tens of thousands of dollars raised from individual donors in 2020 "don't seem to exist."
That revelation came as The Washington Post reported Friday night that the U.S. Department of Justice (DOJ) asked the Federal Election Commission (FEC) "to hold off on any enforcement action" against the first-term New York Republican "as prosecutors conduct a parallel criminal probe, according to two people familiar with the request."
Since his November win—which followed an unsuccessful 2020 run—Santos has faced intense scrutiny and pressure to resign over his mounting "lies and misdeeds," from dishonesty about his education, employment, family, religion, and residence; to concerns about his net worth soaring; to claims of fraud in Brazil and the United States.
\u201cSomehow, George Santos's campaign finance scandal just got a lot worse https://t.co/R8IFNFIGYo\u201d

— Citizens for Ethics (@Citizens for Ethics) 1674868219
The Mother Jones reporters attempted to contact "dozens of the most generous donors" to Santos' 2020 campaign. While several people confirmed their contributions, the investigation also uncovered various "questionable donations, which account for more than $30,000 of the $338,000" raised from individuals that year.
As the magazine detailed:
During Santos' first run for Congress, only about 45 people maxed out to his campaign during the primary and general elections. In nine instances, Mother Jones found no way to contact the donor because no person by that name now lives at the address listed on the reports the Santos campaign filed with the FEC. None had ever contributed to a candidate before sending Santos the maximum amount allowed, according to FEC records. Nor have any of these donors contributed since. The Santos campaign's filings list the profession of each of these donors as "retired."

Two other donors who contributed $1,500 and $2,000, respectively, were listed in Santos' FEC filings as retirees residing at addresses that do not exist. One was named Rafael Da Silva—which happens to be the name of a Brazilian soccer player.

Another suspicious donation was attributed to a woman who shares the name of a New York doctor who has made dozens of donations to Democrats. The Manhattan address listed for this donation does not exist. The doctor did not respond to a request for comment.
The outlet noted that "Santos did not respond to a detailed list of questions Mother Jones sent to his lawyer and his congressional office that included names of donors whose identities could not be verified."
Highlighting the report on Twitter Saturday, Brendan R. Quinn of the Campaign Legal Center (CLC) shared a "general reminder (that is apparently needed) that it is illegal to donate money using a false name or the name of someone else."
\u201cThis violates campaign finance laws & harms democracy. The integrity of the electoral process depends on transparent public disclosure of who is spending money on elections. \n\nLearn more about this issue and what @CampaignLegal is doing you fight it, here: https://t.co/c2cPn2OpkH\u201d

— Brendan R. Quinn (@Brendan R. Quinn) 1674915720
As Common Dreamsreported earlier this month, on the same day that the CLC filed a complaint with the Federal Election Commission regarding Santos' 2022 campaign, the group Citizens United filed complaints with the DOJ, FEC, and Office of Congressional Ethics (OCE).
The Post on Friday framed the DOJ Public Integrity Section's request that the FEC refrain from taking action against the congressman and turn over any relevant documents as "the clearest sign to date that federal prosecutors are examining Santos' campaign finances."
As the newspaper explained:
The FEC ordinarily complies with DOJ requests to hold off on enforcement. Those requests arise from a 1977 memorandum of understanding between the agencies that addresses their overlapping law enforcement responsibilities.

"Basically they don't want two sets of investigators tripping over each other," said David M. Mason, a former FEC commissioner. "And they don't want anything that the FEC, which is a civil agency, does to potentially complicate their criminal case."

The request "indicates there's an active criminal investigation" examining issues that overlap with complaints against Santos before the FEC, said Brett Kappel, a campaign finance lawyer at D.C.-based Harmon, Curran, Spielberg & Eisenberg.
According to the Post, Santos and his attorney did not respond while an FEC representative said the agency "cannot comment on enforcement" and a DOJ spokesperson declined to weigh in.
However, critics of the embattled congressman—who is also being investigated by the offices of Democratic New York Attorney General Letitia James and the Republican district attorneys in Nassau and Queens counties—had plenty to say.
\u201cIt's been said before, but winning this election was the basically worst thing that could have happened to Santos. At this point, there's pretty much no one in DC or NY who is *not* looking into him and his web of lies: https://t.co/g4LPPzsIH1\u201d

— Chris \u201cSubscribe to Law Dork!\u201d Geidner (@Chris \u201cSubscribe to Law Dork!\u201d Geidner) 1674940654
"Mr. Santos has one existential reason to remain in office: to gain enough leverage to secure a plea bargain with the U.S. attorney," said Rep. Ritchie Torres (D-N.Y.), who has urged the Republican to resign and advocated for federal investigations into him.
News
SUPPORT OUR WORK.
We are independent, non-profit, advertising-free and 100%
reader supported.