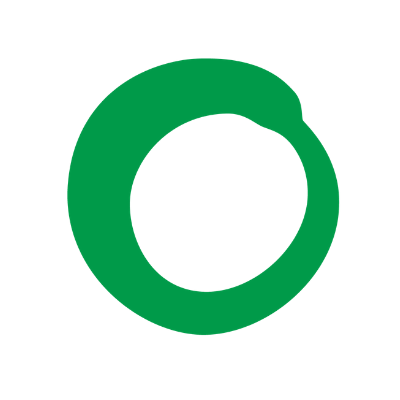 For Immediate Release
May, 29 2013, 04:14pm EDT
Target, Giant Eagle, H-E-B, Meijer say no to genetically engineered salmon
As damning new study shows GE salmon can harm wild fish
WASHINGTON
Today, the Campaign for Genetically Engineered (GE)-Free Seafood -- a coalition of more than 30 consumer, health, food safety and fishing groups led by Friends of the Earth -- announced that Target and other large mainstream grocery retailers across the United States have committed to not sell genetically engineered salmon if it is approved.
These new store policies were released today by Greenpeace in its Carting Away the Oceans report, which assesses the sustainable seafood policies of U.S. retailers.
Stores that will not sell genetically engineered salmon include Target, a national retailer that sells seafood in 1,394 stores; the H-E-B chain with 315 stores in Texas; Giant Eagle with 387 stores in Pennsylvania, Ohio, West Virginia and Maryland; and Meijer, with 200 stores in Michigan, Indiana and other Rust Belt areas. These stores join 55 other food retailers that made similar commitments earlier this year, including Trader Joe's, Aldi, Whole Foods, Marsh and Hy-Vee.
The total number of companies committed to not sell genetically engineered seafood now stands at 59 retailers representing 4,662 grocery stores across the country.
"There's no room on our plates for genetically engineered seafood. Consumers don't want it and price-competitive stores across middle America are refusing to sell it," said Eric Hoffman food & technology policy campaigner with Friends of the Earth. "We applaud Target and all these retailers for listening to the vast majority of their customers who want sustainable seafood for their families," Hoffman said. "We need to see more big retailers take this kind of initiative. We're hoping that Safeway, which has become a real leader in seafood sustainability in other ways, and other major grocery stores turn the corner here and pledge to stay away from genetically engineered salmon."
The market rejection of genetically engineered fish comes as the Food and Drug Administration conducts its final review of a genetically engineered salmon. More than 1.8 million people submitted comments to the FDA opposing the approval of what would be the first-ever genetically engineered animal approved by regulators for the human food supply.
In related news today, a new peer-reviewed study published in the Proceedings of the Royal Society, provides evidence that genetically engineered salmon can breed with wild trout and create offspring that grow even faster and can outcompete wild fish -- increasing concerns about environmental damage.
The majority of Americans say they won't eat genetically engineered seafood,(i) and 91 percent of Americans say the FDA should not allow it into the market.(ii) Eighty percent of Americans who regularly eat fish say that sustainable practices are "important" or "very important" to them.(iii)
"Simply put, this genetically engineered fish is a problem masquerading as a solution," said Heather Whitehead, online campaigns director at Center for Food Safety. "It's bad for the consumer, bad for the environment, and bad for our native salmon. Since these fish will likely not be labeled, consumers have to rely on retailers like these to reject unwanted and unnecessary GE fish. We will continue to pressure other retailers to side with consumers."
The FDA said it will likely not label genetically engineered salmon, providing consumers no way of knowing if the fish they are feeding their families is genetically engineered. At least 35 other species of genetically engineered fish are currently under development, and the FDA's decision on this genetically engineered salmon application will set a precedent for other genetically engineered fish and animals (including cows, chickens and pigs) to enter the global food market.(iv)
To avoid confusion in the marketplace and ensure sustainable seafood, a coalition of more than 30 groups led by Friends of the Earth are asking grocery stores, seafood restaurants, chefs and seafood companies to join the Pledge for GE-Free Seafood and publicly commit to not knowingly purchase or sell genetically engineered salmon or other genetically engineered seafood.
Friends of the Earth fights for a more healthy and just world. Together we speak truth to power and expose those who endanger the health of people and the planet for corporate profit. We organize to build long-term political power and campaign to change the rules of our economic and political systems that create injustice and destroy nature.
(202) 783-7400
LATEST NEWS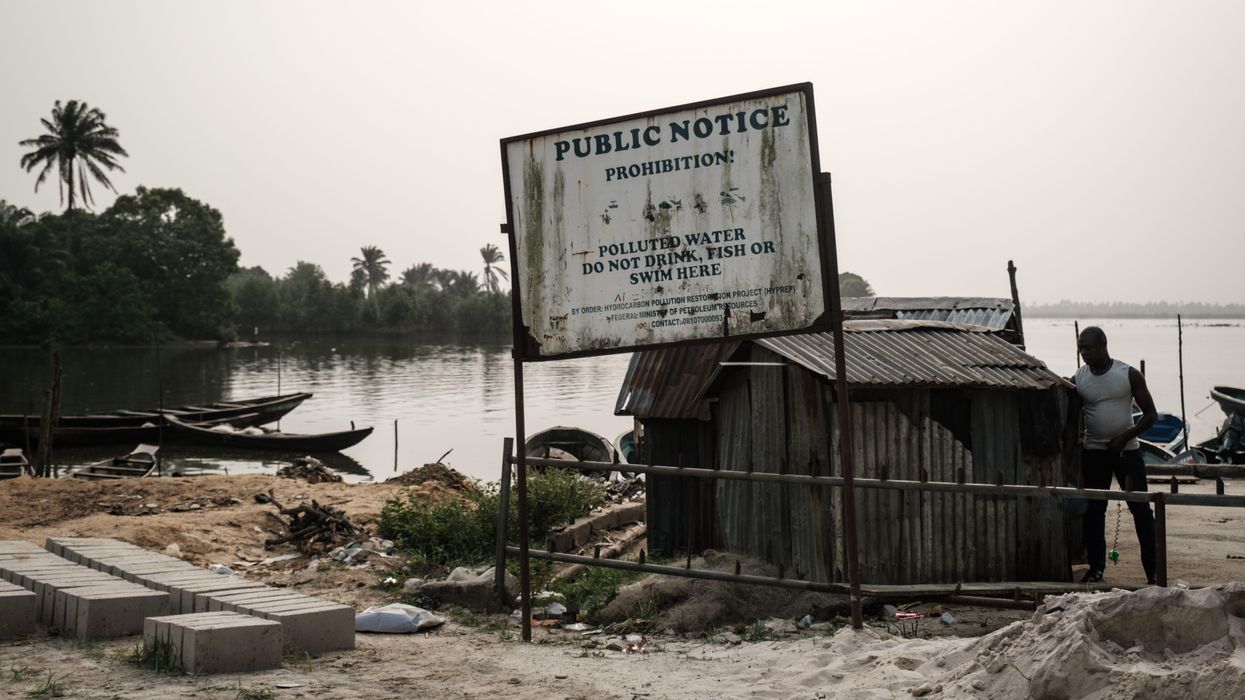 "At a time when Shell is making unprecedented profits, it is high time that it addressed the ongoing pollution caused to these communities by its operations," said one attorney representing plaintiffs from the Niger Delta.
More than 13,650 Nigerians have filed claims against Shell for years of unremedied oil spills that are causing ecological destruction, disease, and death.
As The Intercept reported Wednesday: "Niger Delta communities have been facing pollution caused by Shell for decades, devastating their health and livelihoods. In 2011, the United Nations Environment Programme reported that the threat to public health warranted 'emergency action.' At the time, the cleanup process would have taken 30 years, if initiated immediately."
"It never happened," the investigative outlet noted. "Shell refused to cooperate, and the situation has only gotten worse, with 55 oil spills in the last 12 years. Amnesty International called the Niger Delta region 'one of the most polluted places on earth.'"
Last Friday, 11,317 residents from Ogale—a rural community in Nigeria home to roughly 40,000 people—and 17 local groups filed individual claims against Shell at the High Court of Justice in London, where the company is headquartered. They joined 2,335 of their fellow citizens from Bille—an island community of around 15,000 people where fish have virtually disappeared—who had already filed individual claims against the oil giant at the High Court in 2015.
Individual claimants are seeking compensation for loss of livelihoods. In addition, class-action lawsuits filed on behalf of Ogale and Bille inhabitants in October 2015 and December 2015, respectively, are seeking compensation for damages to communally owned property, including waterways, farmland, and public infrastructure.
British law firm Leigh Day, which is managing all four cases together, said Thursday in a statement that the communities want Shell to clean up their mess and pay up for destroying local residents' ability to farm and fish, which has left many with no source of income.
"If you don't have money, you can't drink water. It's like we are living in a desert, while we are living on the water."
"As we speak, oil is spilling in my community every day," King Emere Godwin Bebe Okpabi, leader of the Ogale community, told The Intercept. "People are dying."
Chief Bennett Dokubo, a community leader from Bille, told the outlet that drinking water contaminated by Shell has led to major cholera outbreaks. Avoiding disease depends on one's ability to purchase expensive bottled water from the city.
"If you don't have money, you can't drink water," he said. "It's like we are living in a desert, while we are living on the water."
Shell executives have so far managed to avoid accountability during the seven-plus years the Ogale and Bille communities have been engaged in litigation against them.
In February 2021, however, plaintiffs scored a procedural victory when the United Kingdom Supreme Court ruled unanimously that there was "a good arguable case" that Shell plc, the parent company in London, was legally responsible for the pollution generated by its Nigerian subsidiary, Shell Petroleum Development Company (SPDC). The court ordered the case to proceed to trial to determine whether Shell and SDPC are guilty of harming the Niger Delta communities and should pay for redress.
In response, Shell argued in its November 2021 defense filing that "the company had no legal responsibility to deal with the consequences of spills," The Intercept reported. "The oil giant contended that any legal claim must be brought within five years of any specific spill, even if a cleanup never took place. Shell also claimed that only the Nigerian regulatory authorities have the power to force them to clean up; those authorities, however, are chronically under-resourced."

Leigh Day warned Thursday that Shell's legal arguments, if successful, "will have far-reaching consequences." As the law firm explained: "The implications of these legal arguments are that oil-impacted communities in Nigeria will be unable to seek cleanup of their environments. In addition, communities would be unable to claim compensation for loss of livelihoods unless they are able to prove the damage was caused by operational failure within five years of the date of issuing the claim. For most Nigerian communities living with legacy pollution, that would essentially deprive them of any legal remedy against oil companies."
Conversely, Bloombergreported that "if the oil giant loses the upcoming trial, it could open U.K.-incorporated firms—including in the energy and mining industries—to potentially costly lawsuits in British courts from groups around the world that accuse them of harm through overseas subsidiaries."
Matthew Renshaw, a partner at Leigh Day who represents the Nigerian claimants, lamented that "instead of engaging with these communities, Shell has fought them tirelessly through the courts for the past seven years."
"At a time when Shell is making unprecedented profits, it is high time that it addressed the ongoing pollution caused to these communities by its operations," said Renshaw. "The question must be asked whether Shell simply plans to leave the Niger Delta without addressing the environmental disaster which has unfolded under its watch?"
"It appears that Shell is seeking to leave the Niger Delta free of any legal obligation to address the environmental devastation caused by oil spills from its infrastructure over many decades."
Shell reported Thursday that its profits more than doubled in 2022 to a record $40 billion.
All the money Shell has made from exploiting the Niger Delta's people and environment since it discovered oil in the area in 1956 "is blood money," Okpabi, the king of Ogale, told The Intercept. "And we are going from courthouse to courthouse."
Although cleanup would cost Shell a fraction of its annual profits—roughly $1 billion for the first five years, according to a recent U.N. estimate—Renshaw told the outlet that the company has been "incredibly resistant" to any form of public health oversight or probes, adding that it is vulnerable to much more litigation.
"There are literally hundreds of communities that have been impacted by Shell's oil pollution," he said, "and could seek to bring legal claims against Shell."
As the cases against it mount, Shell has moved toward abandoning the region. The company announced in 2021 that it plans to leave the Niger Delta and sell its onshore oil fields, leaving wrecked communities and ecosystems in its wake.
Last June, however, "Shell was forced to suspend sales, complying with a Nigerian Supreme Court ruling that said it had to wait for the outcome of an appeal over a 2019 oil spill, brought in Nigerian court, which stated the company needed to pay the Niger Delta communities nearly $2 billion in compensation," The Intercept noted.
Regarding Leigh Day's current case, the full trial in London's High Court is expected to occur in 2024.
"This case raises important questions about the responsibilities of oil and gas companies," said Leigh Day partner Daniel Leader.
"It appears that Shell is seeking to leave the Niger Delta free of any legal obligation to address the environmental devastation caused by oil spills from its infrastructure over many decades," Leader observed. "At a time when the world is focused on 'the just transition,' this raises profound questions about the responsibility of fossil fuel companies for legacy and ongoing environmental pollution."
Rights & Justice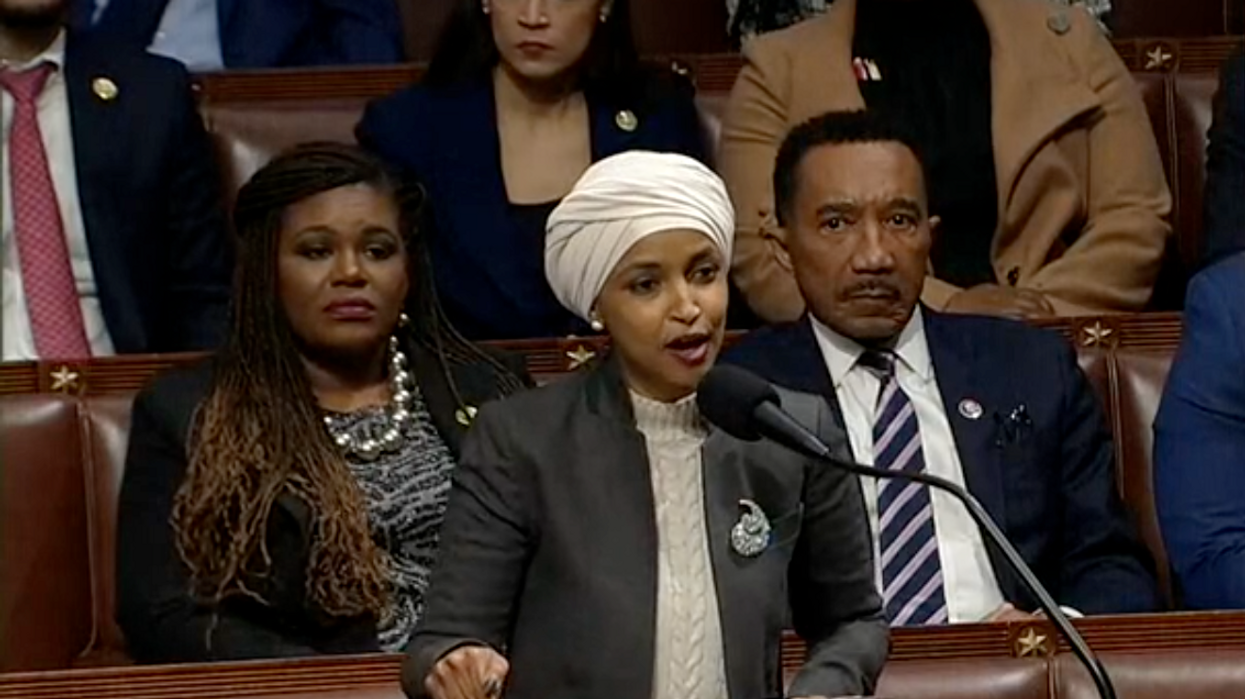 "Is anyone surprised that I am somehow deemed unworthy to speak about American foreign policy? Frankly, it is expected, because when you push power, power pushes back," Rep. Ilhan Omar said.
House Republicans on Thursday voted to remove Rep. Ilhan Omar from the chamber's foreign affairs committee, a step that prompted fury from Democratic lawmakers who called the GOP's resolution an act of "unbelievable bigotry."
Speaking for herself in floor remarks ahead of the vote, Omar (D-Minn.)—a vocal defender of global human rights and trenchant critic of U.S. foreign policy—said that "this debate today is about who gets to be an American."
"What opinions do you have to have to be counted as American? This is what this debate is about," Omar continued. "There is this idea that you are suspect if you are an immigrant, or if you are from certain parts of the world, of a certain skin tone, or a Muslim."
"Is anyone surprised I'm being targeted?" Omar asked. "Is anyone surprised that I am somehow deemed unworthy to speak about American foreign policy? Frankly, it is expected, because when you push power, power pushes back."
The congresswoman ended her speech on a defiant note, declaring, "I didn't come to Congress to be silent... My leadership and voice will not diminish if I am not on this committee for one term."
\u201cRepresentation matters.\n \nWe didn\u2019t come to Congress to be silent.\n \nWe came to Congress to be a voice for families who are displaced in refugee camps and those seeking justice around the world.\n \nBecause that\u2019s what this child survivor of war would have wanted.\u201d

— Rep. Ilhan Omar (@Rep. Ilhan Omar) 1675357773
Thursday's vote came after the handful of Republicans who had previously expressed opposition to removing Omar from the House Foreign Affairs Committee flipped their votes to yes. One Republican, Rep. Nancy Mace (R-S.C.), voted present.
Every House Democrat who voted opposed the GOP measure.

In the debate that preceded passage of the resolution, Democratic lawmakers rallied to Omar's defense, spotlighting the GOP's association with and embrace of neo-Nazis and condemning the resolution as a racist stunt veiled as a rebuke of antisemitism.
"Republicans are waging a blatantly Islamophobic and racist attack on Congresswoman Omar," said Rep. Cori Bush (D-Mo.). "This is despicable."
Rep. Jan Schakowsky (D-Ill.), who is Jewish, said in her impassioned remarks that she doesn't "need any of you to defend me from antisemitism," referring to the Republican side of the aisle.
Rep. Alexandria Ocasio-Cortez (D-N.Y.), a top ally of Omar's, dismissed the GOP's rationale for the resolution and characterized the vote as another act of "racism and incitement of violence against women of color in this body."
"Don't tell me that this is about a condemnation of antisemitic remarks when you have a member of the Republican caucus who has talked about Jewish space lasers," Ocasio-Cortez said, a reference to Rep. Marjorie Taylor Greene (R-Ga.).
Congressional Progressive Caucus Chair Rep. Pramila Jayapal (D-Wash.), for her part, cast the vote as an attempt to "distract the American people" from the GOP's lack of a serious legislative agenda.
News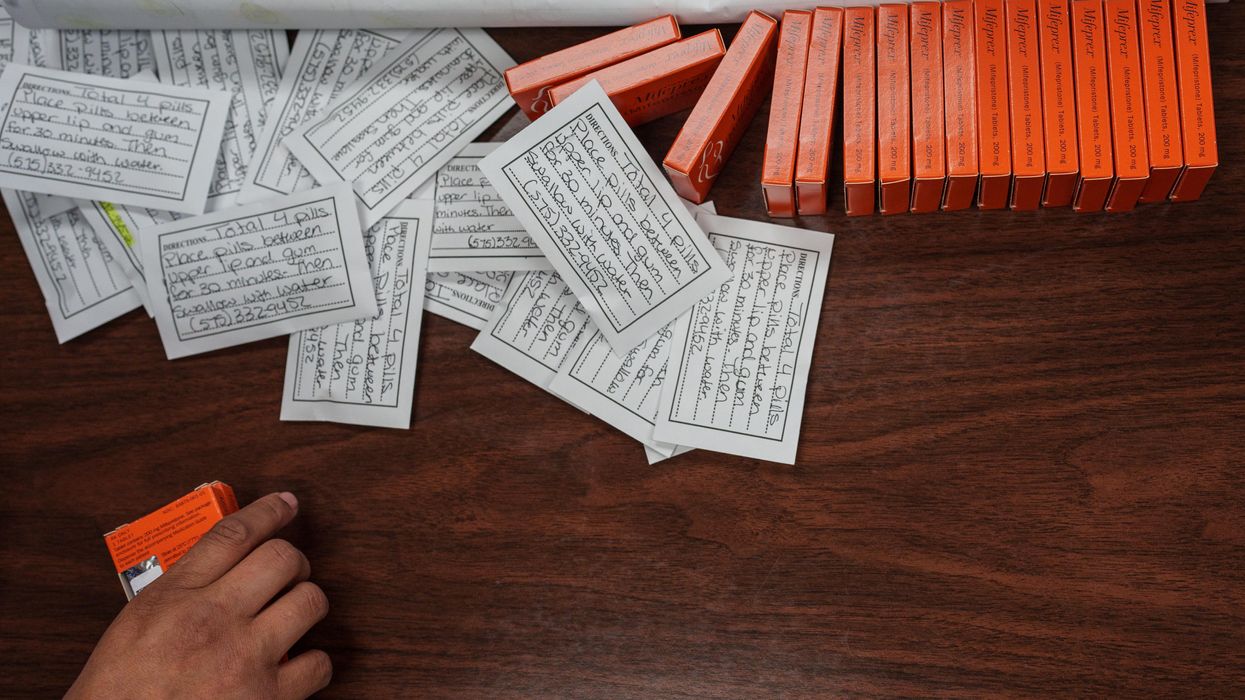 "If abortion medication isn't available—if pharmacies literally don't carry it, or only have limited quantities available—we will see unprecedented suffering," said one rights advocate.
A month after the two largest pharmacy chains in the United States announced their efforts to become certified to dispense abortion pills by mail, in accordance with a new Food and Drug Administration rule, the Republican attorneys general of 20 states on Wednesday warned the companies that providing the medications by mail in their states could result in legal action against them.
In a letter co-signed by 19 attorneys general from states that have banned or attempted to ban abortion since the U.S. Supreme Court overturned Roe v. Wade last year, Attorney General Andrew Bailey of Missouri wrote to officials at Walgreens and CVS and suggested that they could face litigation if they follow new regulatory guidelines introduced by the FDA in early January.
The agency announced last month that retail drugstores can dispense mifepristone and misoprostol—drugs used for medication abortions, which accounted for 51% of abortions in 2020 according to the Centers for Disease Control and Prevention. The rule reversed strict regulations that for decades required patients to obtain mifepristone only at health clinics, which medical experts have long said were unnecessarily limited people's access to the pills and were rooted in politics rather than science.
"The prohibition and difficulty in accessing abortion pills has no medical basis, just a political one."

Both pharmacies said soon after the rule was changed that they were beginning the process of becoming certified to send abortion pills to patients who have a prescription for them from a healthcare provider, in states where abortion care is legal.

The attorneys general who signed Bailey's letter on Wednesday claimed the companies will be in violation "not only of federal law, but also of the laws of the various states" if they follow the FDA guidance.
Two states—Indiana and Texas—have imposed bans on medication abortions starting at a certain point in pregnancy, while 18 states require patients to be in the physical presence of a prescribing clinician to obtain mifepristone and misoprostol—restrictions that run afoul of the new federal regulations.

A manufacturer of mifepristone filed a lawsuit late last month to overturn West Virginia's abortion ban, arguing that the FDA's approval of the drug preempts the state's law.

The Biden administration also issued a legal opinion last month saying the U.S. Postal Service can mail abortion pills to states with abortion bans or severe restrictions, if the sender does not intend to break the law.
Of the 20 states whose attorneys general signed the letter sent Wednesday to CVS and Walgreens, 10—Alaska, Florida, Georgia, Indiana, Iowa, Montana, North Dakota, Ohio, South Carolina, and Utah— still permit abortion care. Several of the states have attempted to ban the procedure but the proposals have been blocked.
Despite this, the attorneys general suggested that sending abortion pills to patients in their states will violate their laws.
"These state laws reflect not only our commitment to protecting the lives and dignity of children, but also of women," wrote Bailey. "We emphasize that it is our responsibility as state attorneys general to uphold the law and protect the health, safety, and well-being of women and unborn children in our states."
The right-wing attorneys general "are in the wrong here," said women's rights group UltraViolet.
\u201cHonestly what is the problem with accessing medication at a retail pharmacy???\n\nThese 20 conservative attorneys general are in the wrong here. The prohibition and difficulty in accessing abortion pills had no medical basis, just a political one.\nhttps://t.co/X3DJT60wYt\u201d

— UltraViolet has the #ReproReceipts (@UltraViolet has the #ReproReceipts) 1675350567
The letter comes just over a week after South Dakota's Republican governor, Kristi Noem, joined state Attorney General Marty Jackley in threatening the state's pharmacists with felony charges if they distribute abortion pills.

If the pharmacies cave to the demands of the Republicans, said author and advocate Jessica Valenti, people in the 20 states in question "will no longer have access to one of the most common forms of miscarriage treatment."
"If abortion medication isn't available—if pharmacies literally don't carry it, or only have limited quantities available—we will see unprecedented suffering," she said.

News
SUPPORT OUR WORK.
We are independent, non-profit, advertising-free and 100%
reader supported.