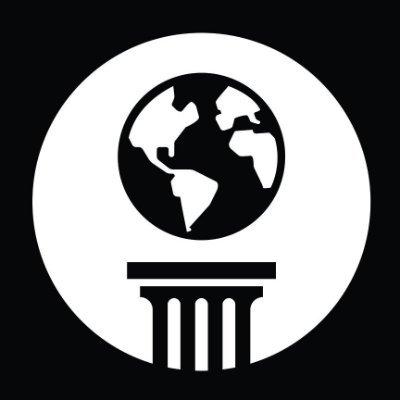 For Immediate Release
June, 18 2012, 12:00am EDT
Contact:
Sarah Burt, Earthjustice, (415) 217-2055
Dustin Cranor, (202) 341-2267, (954) 348-1314
Marcie Keever, Friends of the Earth, (415) 577-5594
Kassie Siegel, Center for Biological Diversity, (760) 366-2232, ext. 302
Dan Galpern, (541) 968-7164
EPA Refuses to Control Pollution From Ships, Aircraft and Non-road Engines
Disregards duty to regulate major sources of global warming emissions
WASHINGTON
The EPA announced that it would not take action to control global warming pollution from major mobile sources at this time. The agency's decision not to regulate ships and other non-road engines, and its indefinite delay in regulating aircraft, comes in response to a 2010 lawsuit from an environmental coalition asking the EPA to address these types of pollution. The announcement, which presents a major setback to efforts to curb global warming emissions, came despite a recent court ruling that the EPA has a duty to address greenhouse pollution from aircraft.
Together aircraft, ships and non-road vehicles and engines are responsible for 24 percent of U.S. mobile source greenhouse gas emissions and emit approximately 290,000 tons of soot every year. Pollution from these sources is projected to grow rapidly in the coming decades.
The coalition petitioned the EPA in late 2007 and early 2008 to determine whether greenhouse gas emissions from marine vessels, aircraft and non-road vehicles and engines respectively endanger public health and welfare and, if so, to issue regulations to control greenhouse gas emissions from these sources. In 2009 the EPA found that greenhouse gas emissions from cars do harm human health but the agency has yet to take action to control these same emissions from non-road sources.
"The shipping industry is a major contributor to global warming pollution, but it's also one of the few sectors where climate solutions will actually save companies money. Annually U.S. ships release more carbon dioxide than 130 million cars and this is on track to triple over the next 20 years. It is time for EPA to issue common sense rules--like setting fuel efficient speed limits--to control pollution from this important sector, especially since it would be a 'win-win' proposition." said Jackie Savitz, vice president for North American Oceans at Oceana.
"Now is the time for EPA to turn to these sources of pollution," said Sarah Burt of Earthjustice, representing the coalition. "EPA has a clear moral obligation and legal duty under the Clean Air Act to act decisively to protect public health and the environment on which all Americans depend."
"The Clean Air Act successfully reduces dangerous air pollution and saves lives," said Kassie Siegel, director of Center for Biological Diversity's Climate Law Institute. "Cost-effective solutions to reduce greenhouse emissions from ships, airplanes and nonroad engines are available now. The Obama administration's decision to shelve these common-sense pollution-reduction measures is tragic and absurd."
"The evidence of climate change is becoming clearer each and every day," said Marcie Keever, regional program director for Friends of the Earth. "We can no longer afford the EPA's refusal to address important and growing sources of greenhouse gas emissions."
"EPA needs to shift into high gear and limit the impact that industrial non-road vehicles and engines impose on our common airshed," said Dan Galpern, an environmental attorney representing the International Center of Technology Assessment, the Center for Food Safety and Friends of the Earth on the Non-Road petition. "The climate crisis will not be allayed without the maximum achievable reduction in GHG emissions. This requires reasonable restrictions on monster earth movers, heavy mining and logging equipment, agricultural pumps and other industrial machinery that presently spew climate pollution without end."
The lawsuit at issue today was filed in federal district court in the District of Columbia by Earthjustice and the Western Environmental Law Center on behalf of Oceana, Friends of the Earth, the Center for Biological Diversity, the Center for Food Safety and the International Center for Technology Assessment.
Background
Independent U.S. scientists, having evaluated the paleoclimate and instrumental records, as well as increasingly sophisticated geophysical models, have determined with high confidence that global warming caused by greenhouse gas emissions from the burning of fossils fuel has begun to disrupt global and regional climate systems. They predict that, unless these emissions are reduced sharply within decades, natural and human systems on which species and civilization respectively depend will be disrupted irretrievably. In partial response, the U.S. EPA has begun to restrict such emissions from new cars and light trucks, but the U.S. government's determination to act strongly to preserve a habitable climate system remains in question. Major sector sources of GHG emissions, including aircraft, vessels and other non-road vehicles and engines, must not be given a free ride.
Aviation and Global Warming: Aircraft emit 11 percent of carbon dioxide emissions from U.S. transportation sources and 3 percent of the United States' total greenhouse gas emissions. The United States is responsible for nearly half of worldwide CO2 emissions from aircraft, and such emissions from aircraft are anticipated to increase substantially in the coming decades due to the projected growth in air transport. According to the Federal Aviation Administration, emissions from domestic aircraft will increase 60 percent by 2025. While some countries, such as the European Union, have already begun to respond to these challenges, the United States has failed to address this enormous pollution source.
Ships and Global Warming: In 2008 marine vessels entering U.S. ports accounted for 4.5 percent of domestic mobile source greenhouse gas emissions. The global fleet of marine vessels releases almost 3 percent of the world's CO2, an amount comparable to the total greenhouse gas emissions of Canada. Because of their huge numbers and inefficient operating practices, marine vessels release a large volume of carbon dioxide, nitrous oxide and black carbon, or soot. If fuel use remains unchanged, shipping pollution will potentially double from 2002 levels by the year 2020 and triple by 2030. Despite their impact on the global climate, greenhouse gas emissions from ships are not currently regulated by the United States or the international community.
Non-road Vehicles and Engines and Global Warming: Nonroad vehicles and engines are used in the agricultural, construction, commercial, industrial, mining and logging sectors. In 2008 such industrial non-road vehicles and engines were responsible for approximately 9 percent of U.S. mobile source CO2 emissions, as well as significant emissions of black carbon, or soot. Nearly one-third of these emissions are produced by the construction and mining sectors, while one-fifth are from agriculture. The EPA projects that CO2 emissions from the non-road sector will increase approximately 46 percent between 2006 and 2030.
Earthjustice is a non-profit public interest law firm dedicated to protecting the magnificent places, natural resources, and wildlife of this earth, and to defending the right of all people to a healthy environment. We bring about far-reaching change by enforcing and strengthening environmental laws on behalf of hundreds of organizations, coalitions and communities.
800-584-6460
LATEST NEWS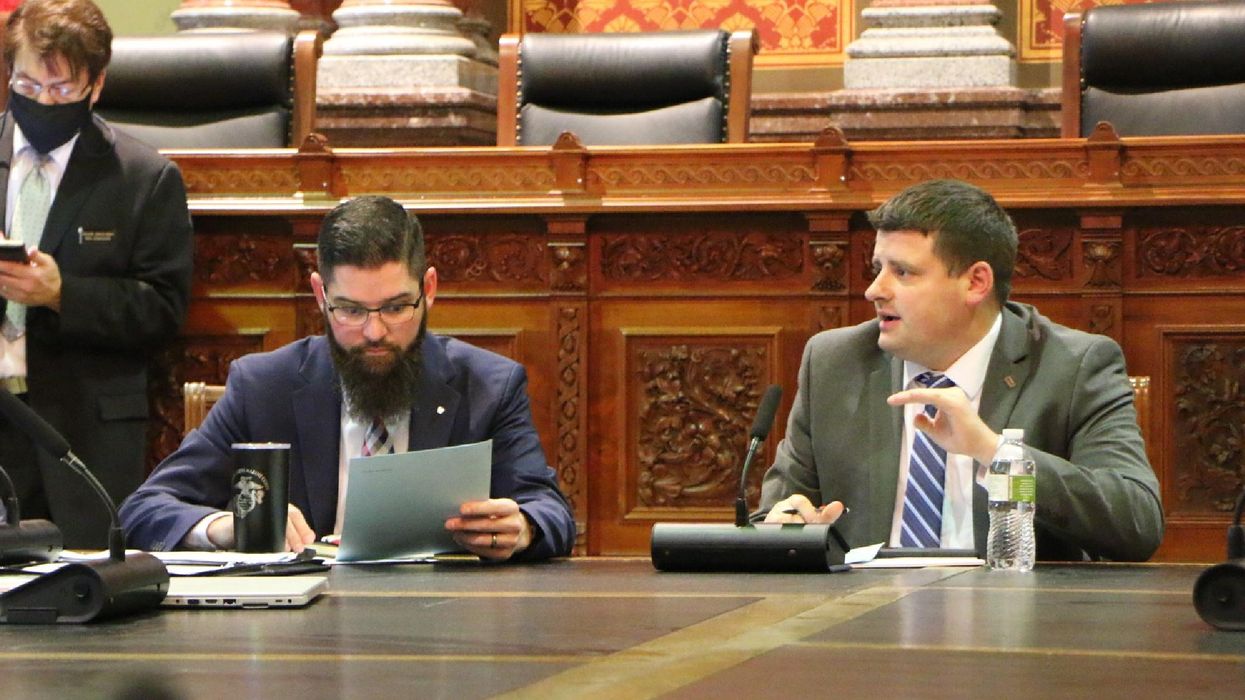 Under the new legislation, Iowans would no longer be allowed to purchase fresh meat, white grains, nuts, canned fruits, American cheese, and other foods with SNAP benefits.
Republicans in the Iowa House introduced legislation this month that would impose a slew of fresh restrictions on the kinds of food people can purchase using SNAP benefits, sparking outrage among local groups who say the measure would exacerbate hunger in the GOP-dominated state.
The Des Moines Area Religious Council (DMARC), an interfaith group that operates the largest food pantry network in Iowa, noted in a statement earlier this week that if the bill passes, "Iowans could no longer use their SNAP benefits to purchase meat, nuts, and seeds; flour, butter, cooking oil, soup, canned fruits, and vegetables; frozen prepared foods, snack foods, herbs, spices—not even salt or pepper."
"This is a punitive policy that will do nothing to improve the health and nutrition of Iowans, but rather be a detriment," the group said.
The Iowa Hunger Coalition (IHC) also condemned the bill, voicing opposition to its proposed food restrictions as well as new asset limits that would make it more difficult for families to qualify for SNAP, a program funded by the federal government and administered by states.
"This bill would restrict SNAP participants' ability to make their own food choices, take food away from Iowans, and increase hunger and food insecurity in our state," IHC warned.
\u201cThe GOP just proposed new restrictions on the types of food eligible for purchase with SNAP benefits, putting even more pressure on families with children.\n\nIn addition, they would aim to keep families with more than one vehicle from receiving help. \ud83d\udc4e\u201d

— Sami Scheetz (@Sami Scheetz) 1674174431
According to Feeding America, the largest hunger-relief organization in the U.S., roughly 229,500 people—including 80,160 children—are facing food insecurity in Iowa.
The details of the new legislation—which is sponsored by 39 Iowa House Republicans, including Speaker Pat Grassley—were met with national anger.

"This is so profoundly cruel and petty," said Leah Greenberg, co-executive director of the progressive advocacy group Indivisible.
Sarah Bowen, a sociologist who studies food and inequality, noted in a tweet on Thursday that "Republicans have tried to destroy SNAP for years," animated by the lie that "SNAP recipients are all stocking up on lobster and steak."
"This is the most ridiculous proposal I've seen though," Bowen added. "No chicken or ground beef. No chili beans. No American cheese?!"
SNAP recipients are already limited in what they can purchase at the grocery store using their benefits, but Iowa Republicans are seeking to dramatically expand those restrictions.
As Todd Dorman of the Iowa Gazetteexplained in a column on Thursday, the legislation "would require the Department of Health and Human Services to seek a federal waiver allowing Iowa to scrap an already restrictive federal list of approved foods and replace it with a list of food available to recipients of aid to Women, Infants, and Children, or WIC."

"The bill would also, for the first time, create an asset test, limiting household assets to $2,750 or $4,250 if one member of the household is over 60. It exempts just one vehicle, potentially making households with two cars ineligible," Dorman wrote. "Beyond all of that draconian wisdom, the bill would force recipients to jump through far more regulatory hoops to become eligible and stay on SNAP, wrapping recipients tightly in red tape and likely costing the state millions more to administer the program."
"Only two groups support the bill," Dorman added. "One is the Florida-based Opportunity Solutions Project, which sends its minions across the country to cut holes in the social safety net and oppose policies such as Medicaid expansion. The group is part of a web of conservative think tanks and bill mills bankrolled by rich donors who think if you just make poor people hungry and sick enough, they'll utilize their bootstraps."
The other group is the right-wing Iowans for Tax Relief.
News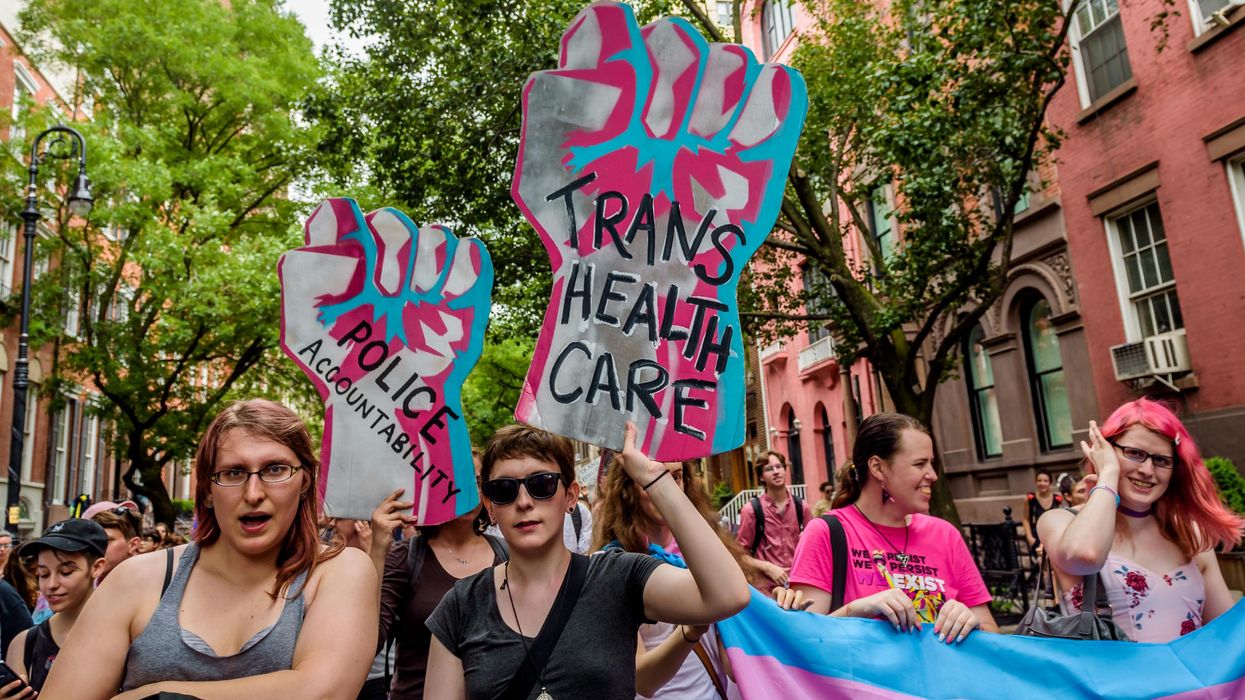 "This is not about protecting kids," said one advocate. "It's about policing transness."
A Democrat's proposed amendment to one of the latest anti-transgender rights bills exposed that Republicans' efforts to prohibit LGBTQ+ minors from accessing gender-affirming healthcare "is not about protecting kids," one advocate said Thursday.
In Utah on Wednesday, state Senate Minority Leader Luz Escamilla (D-1) proposed an amendment to Senate Bill 16, which would ban gender-affirming surgeries for minors and place a moratorium on medical professionals providing puberty blockers, citing concerns about equal opportunity protections.
If Republicans such as state Sen. Michael Kennedy (R-14), who sponsored S.B. 16, are as concerned as they say they are about ensuring minors don't have surgeries when they may not fully understand the long-term ramifications, Escamilla argued that cisgender teenagers should also be blocked from participating in Utah's plastic surgery boom.
"If we're going to target kids and the ability for their parents to make decisions with their providers, then all children should be included."

The state ranks second in the nation in per-capita plastic surgeons, and one surgeon estimated in 2005 that teenagers accounted for about 15% of his patients. A number of plastic surgery clinics in the state advertise services for teenagers.

"We happen to live in a state that loves plastic surgeries," said Escamilla in a committee hearing on S.B. 16, "and I think we should have an equal opportunity to make sure that no child will ever have access to plastic surgery. If we're going to target kids and the ability for their parents to make decisions with their providers, then all children should be included and [we should] not be targeting a specific group of kids."
Kennedy said he personally did not support plastic surgery such as breast augmentation for teenagers and denied the practice is prevalent in Utah, but said, "If that has been done it's likely to have been done for decades and decades and decades in this state," suggesting it should be allowed to continue for that reason.
As researchers at Boston Children's Hospital and Baylor College of Medicine wrote in a study published in the Journal of the American Medical Association in November, puberty blockers have also "been used safely for decades in children with precocious puberty and endometriosis among other medical indications" and are now endorsed by numerous medical organizations "for youth with gender dysphoria," but those facts haven't stopped Kennedy and other Republicans across the country from trying to ban their use.
The failure of Escamilla's amendment—which was supported by the two Democrats on the committee and opposed by the five Republicans—proves that the GOP in Utah is "totally fine with targeting trans teens and letting cis teens do what they want," said rights advocate Erin Reed, who tracks legislative attacks on transgender people.
\u201cIt was never about protecting kids.\n\nYesterday in Utah, Senator Escamilla called Republicans bluff by making them vote on banning teenage breast implants in an anti-trans healthcare ban.\n\nAll Republicans voted against it.\n\nSubscribe to support my work.\n\nhttps://t.co/KdOLjluXmp\u201d

— Erin Reed (@Erin Reed) 1674148127
S.B. 16 is now expected to be debated on the state Senate floor, and will have "catastrophic" consequences for transgender youth if it passes.
Numerous studies have shown that gender-affirming care reduces the risk of depression and suicide among transgender teenagers and children, leading the American Academy of Pediatrics to recommend that youths have access to puberty blockers and "when appropriate, surgical interventions."
Republicans' refusal to back Escamilla's amendment showed that "this is not about protecting kids."
"It's about policing transness," she wrote, "and making it harder to exist as a transgender person in America."
News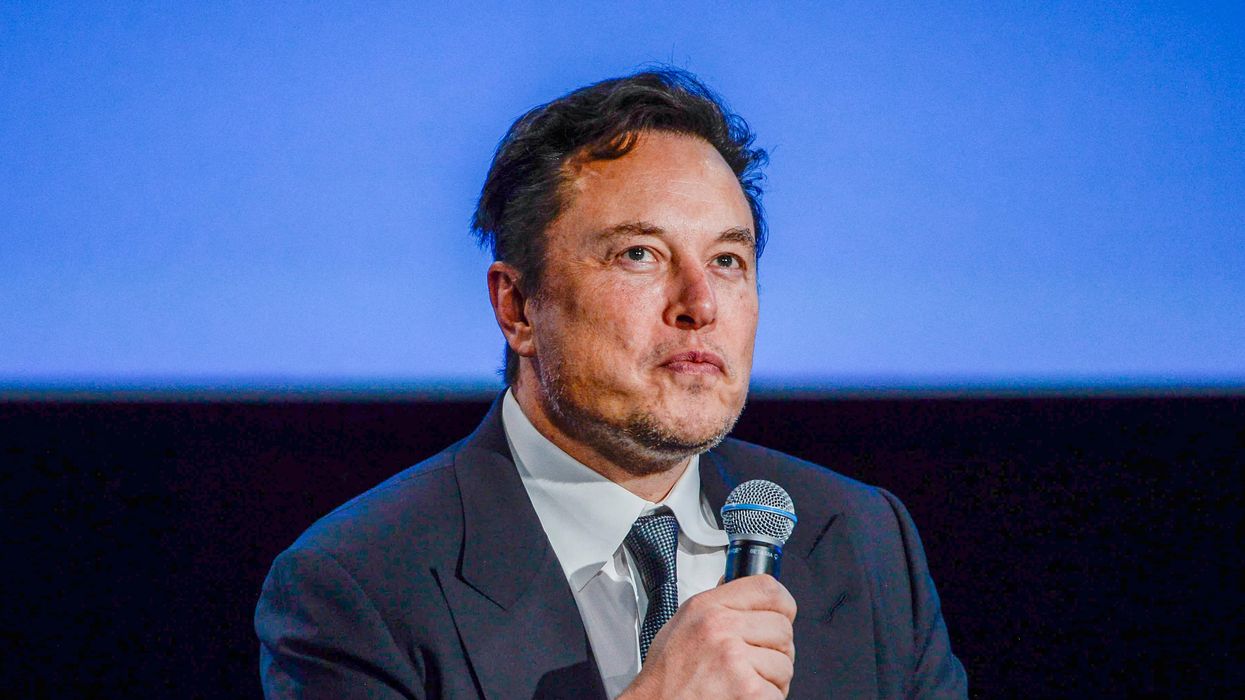 "What did he know and what was the market anticipating when he sold? That's a critical moment," said one securities law expert.
Experts said Friday that Elon Musk's large sale of Tesla shares shortly before the company announced lower-than-expected vehicle deliveries should draw scrutiny from the U.S. Securities and Exchange Commission, an agency that has previously investigated and charged the billionaire for fraud.
The Wall Street Journalreported Friday that earlier this month, "Tesla announced fourth-quarter vehicle deliveries that were significantly below the company's most recent forecast to investors. The news sent Tesla's stock price plunging when markets opened the next day."
Just weeks before the company's announcement, Musk sold roughly $3.6 billion worth of Tesla stock, raising questions over whether the Tesla CEO unlawfully took advantage of material nonpublic information.
James Cox, a securities law professor at Duke University, told the Journal that Musk's stock sale "should be of great interest to the SEC."

"The issue here is, what did he know and what was the market anticipating when he sold? That's a critical moment," said Cox.
\u201cQuite the chart on Elon's $TSLA share sale in the WSJ https://t.co/jcWZJLqICU\u201d

— Robert Smith (@Robert Smith) 1674215599
Musk has repeatedly clashed with the SEC in recent years, saying in 2018, "I do not respect them."
The comment came after the agency charged Musk with securities fraud over "a series of false and misleading tweets about a potential transaction to take Tesla private." Musk ended up paying a $20 million fine for the tweets, and he's currently facing a shareholder lawsuit over the debacle.
Musk has since purchased Twitter for $44 billion, a transaction that also drew the attention of federal authorities.
The SEC—now headed by Gary Gensler, a former Tesla shareholder—launched an investigation last year to examine whether Musk properly disclosed his purchase of Twitter shares prior to the takeover.
Musk could soon be facing additional heat from the SEC over his suspiciously well-timed stock sale. As the Journal reported Friday, the Tesla chief "sold nearly 22 million shares December 12-14 at an average price of about $163 a share, according to a regulatory filing."
"When the stock closed on January 3 at just over $108, the shares Mr. Musk sold the prior month had declined in value by $1.2 billion," the newspaper continued. "The stock has since rebounded to about $127."
In an interview with the Journal, Georgetown University securities law professor Donald Langevoort said of the sale, "Is it suspicious? Yes. Is it entirely possible there are other explanations? Of course."
"But that's what the enforcement process is all about," he added.
News
SUPPORT OUR WORK.
We are independent, non-profit, advertising-free and 100%
reader supported.