For Immediate Release
Contact:
Tel: +1-212-216-1832,Email:,hrwpress@hrw.org
Statement on Tibet at the Human Rights Council
Oral statement during the general debate
NEW YORK
Human Rights Watch is concerned about the
situation of the Tibetan minority nationality in the People's Republic
of China as they continue to be the target of systematic governmental
repression. The Chinese government continues to drastically restrict
access to the Tibetan areas of China aside from a handful of
closely-supervised government-organized tours for selected international
media or foreign diplomats.
In a new report issued on July 2010, Human Rights Watch documented
the widespread abuses committed by Chinese security forces in
suppressing the Spring 2008 wave of Tibetan protests. Human Rights Watch
does not dispute that the Chinese government has the duty to maintain
public order and prosecute violent protesters, and that a number of
incidents in 2008 involved violence or had the potential to devolve into
violence. Yet the report also found that Chinese security forces had
used disproportionate force and acted with deliberate brutality during
and after the protests.
In addition, the report showed that officials in Tibet have yet to
account for hundreds of detainees arrested in the wake of the unrest,
and that the highly politicized judicial system continues to preclude
any possibility of protesters being judged fairly. More than two years
after the protests, disappearances, wrongful convictions and
imprisonment, persecution of families, and the targeting of Tibetans
suspected of sympathizing with the protest movement continue unabated.
China must release all detainees that have not been charged or who
have been detained for exercising their freedom of expression. China
must release accurate information about those killed and injured by
security forces and hold accountable, in a manner consistent with
international human rights law, those responsible for using excessive
use of force against unarmed protesters.
Mr. President, in September 2009, the United Nations High
Commissioner for Human Rights, Navanethem Pillay, identified
"discrimination and the failure to protect minority rights" as
"underlying causes" behind the protests in Tibet. Despite repeated calls
over the past two years the Chinese government has not allowed the High
Commissioner or special rapporteurs to visit the region.
In fact China has not agreed to a vast majority of Special Procedures
requests to visit the country. Requests from the Special Rapporteurs or
experts on freedom of expression, toxic waste, health and human rights,
extrajudicial executions, extreme poverty, human rights defenders, the
right to adequate housing, minority issues and access to safe drinking
water and sanitation are all pending. An agreed visit for the Special
Rapporteur on freedom of religion has been pending since 2004 and we
have yet to see the whether the Special Rapporteur on right to food will
actually be able to visit the country. Human Rights Watch urges the
Human Rights Council to call on the Chinese government to allow such
visits to take place as a matter of urgency. Mr. President, at this
session the High Commissioner said that the curtailment of civil
society's scope of action in countries such as China was disturbing.
China's efforts to suppress human rights defenders voices even at this
council is a sad sign of its intransigence. The Human Rights Council
should call on China to abide by its international human rights
obligations and respect human rights defenders' right to work freely and
safely for the protection of human rights in China.
Human Rights Watch is one of the world's leading independent organizations dedicated to defending and protecting human rights. By focusing international attention where human rights are violated, we give voice to the oppressed and hold oppressors accountable for their crimes. Our rigorous, objective investigations and strategic, targeted advocacy build intense pressure for action and raise the cost of human rights abuse. For 30 years, Human Rights Watch has worked tenaciously to lay the legal and moral groundwork for deep-rooted change and has fought to bring greater justice and security to people around the world.
LATEST NEWS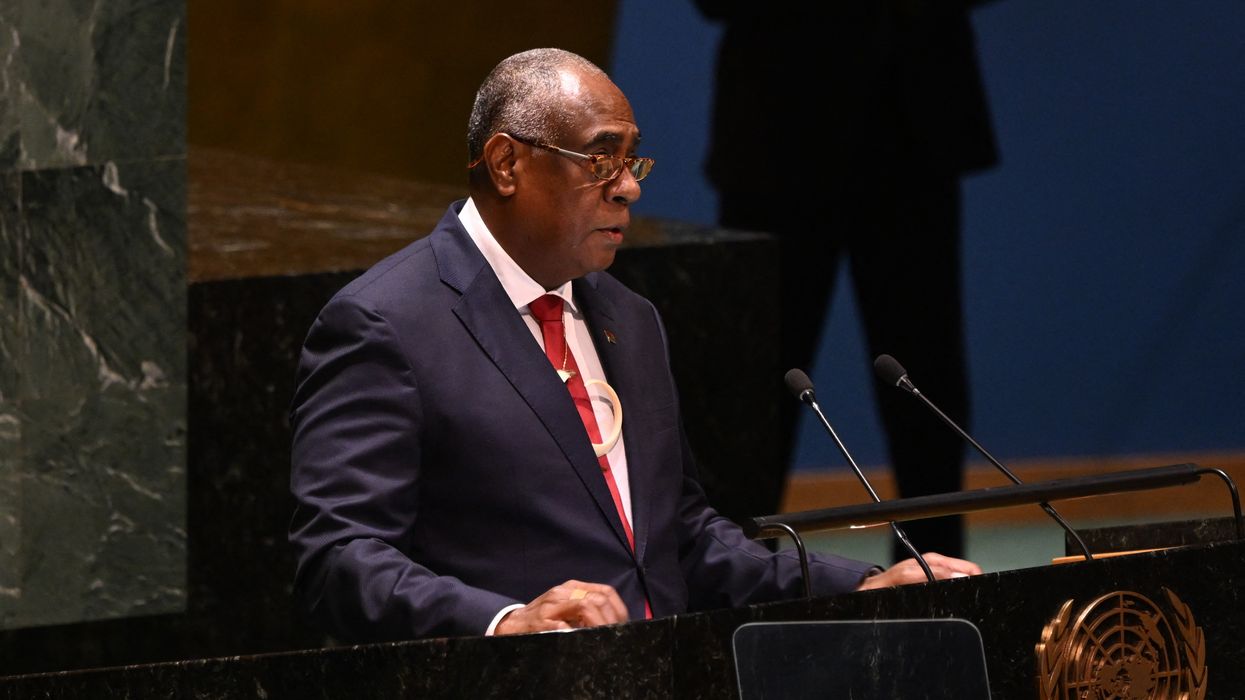 "We have witnessed a win for climate justice of epic proportions," said Vanuatu's prime minister after the passage of a resolution asking the world's highest court to clarify national obligations for climate action and the legal consequences of inaction.
Climate justice advocates cheered Wednesday after the United Nations General Assembly unanimously adopted a resolution calling on the International Court of Justice to issue an advisory opinion on climate change and human rights.
The newly approved measure, introduced by Vanuatu and co-sponsored by more than 130 governments, asks the world's highest court to outline countries' legal responsibilities for combatting the fossil fuel-driven climate emergency and the legal consequences of failing to meet those obligations.
"We have witnessed a win for climate justice of epic proportions," Vanuatu Prime Minister Ishmael Kalsakau said after the resolution was adopted by consensus.

"This is a landmark moment in the fight for climate justice as it is likely to provide clarity on how existing international law... can be applied to strengthen action on climate change."
Like other Pacific Island nations, Vanuatu bears little responsibility for the climate crisis but is acutely vulnerable to its impacts, including existentially threatening sea level rise and intensified cyclones such as those that displaced thousands in the region just weeks ago. The country began pushing for the ICJ resolution in 2021, following a campaign launched in 2019 by a group of students from a university in nearby Fiji.
The Center for International Environmental Law (CIEL) hailed its passage as "a historic moment."
\u201c\u201cIt is so decided\u201d \n\nThe @UN General Assembly just unanimously adopted the resolution for an advisory opinion on #HumanRights and #ClimateChange from the @CIJ_ICJ \u2696\ufe0f.\n\n\ud83c\udf89 This is a historic moment and a win for climate frontlines communities across the world.\u201d

— Center for International Environmental Law (@Center for International Environmental Law) 1680100615
So too did Marta Schaaf, director of Amnesty International's Climate, Economic, and Social Justice program.
"This is a landmark moment in the fight for climate justice as it is likely to provide clarity on how existing international law, especially human rights and environmental legislation, can be applied to strengthen action on climate change," said Schaaf. "This will help mitigate the causes and consequences of the damage done to the climate and ultimately protect people and the environment globally."
"We salute this remarkable achievement by Vanuatu, and other Pacific Island states, which originally brought this urgent call to advance climate justice to the U.N.," Schaaf continued. "Today's victory sprang from the efforts of youth activists in Pacific Island states to secure climate justice."
Schaaf urged the ICJ "to provide a robust advisory opinion to advance climate justice." Last week's report from the Intergovernmental Panel on Climate Change, she noted, shows that "the 1.5°C global warming limit agreed to in Paris in 2015 is likely to be breached before 2035 unless urgent action is taken." Temperature rise of roughly 1.1°C to date is already fueling catastrophic weather, with even more lethal impacts on the horizon barring transformative action.
"We see some fossil fuel-producing states both resisting calls to phase them out, and falsely promoting carbon capture and storage as a technological fix for the climate," said Schaaf. "An advisory opinion from the court can help put a brake on this accelerating climate disaster."
CIEL's Climate and Energy program director Nikki Reisch also applauded the resolution, saying it marks an important step "toward clarifying what existing law requires states to do to curb climate change and protect human rights."
"Courts can translate the clear scientific evidence that fossil fuels are driving the climate crisis into clear legal imperatives to phase them out now and implement proven available solutions."
Despite volumes of indisputable scientific evidence highlighting the need quickly replace fossil fuels—the leading source of greenhouse gas pollution—with renewables, last year's COP27 negotiations ended, like the 26 preceding U.N. climate summits, with no concrete commitment to wind down coal, oil, and gas production.
In the absence of a needed crackdown on the fossil fuel industry, immensely profitable oil and gas giants are planning to expand their operations in the coming years even though their executives know it means locking in additional planet-heating emissions and cataclysmic temperature increases.
While a handful of Pacific Island governments are leading calls for a global just transition to clean energy, other governments are actively aiding the continued extraction and combustion of fossil fuels.
Earlier this month, for instance, the Biden administration, which claims to view the climate crisis as an existential threat, approved ConocoPhillips' Willow project in the Alaskan Arctic—the largest proposed oil drilling endeavor on public land in U.S. history—and moved ahead with Lease Sale 259, one of the largest-ever offshore drilling auctions in the Gulf of Mexico.
As CIEL pointed out, "impacted communities across the globe are finding themselves with few alternatives but to resort to courts in their pursuit of clear rules to guide state climate action and hold states accountable for their failures."
According toThe New York Times:
The [ICJ's] opinion would not be binding. But, depending on what it says, it could potentially turn the voluntary pledges that every country has made under the Paris climate accord into legal obligations under a range of existing international statutes, such as those on the rights of children or the Universal Declaration of Human Rights. That could, in turn, lay the groundwork for new legal claims. (A few national courts have already relied in part on international law to rule in favor of climate activists' lawsuits.)
Courts play a critical role "in breaking through the inertia when politics break down," said Reisch. "Courts can translate the clear scientific evidence that fossil fuels are driving the climate crisis into clear legal imperatives to phase them out now and implement proven available solutions. They also can—and indeed must—hold states accountable for the mounting suffering caused by their failure to act."
Describing climate justice as "both a moral imperative and a prerequisite for effective global climate action," U.N. Secretary-General António Guterres called the ICJ resolution "essential."
Advisory opinions issued by the world's top court "have tremendous importance and can have a long-standing impact on the international legal order," he added. Such a move "would assist the General Assembly, the U.N., and member states to take the bolder and stronger climate action that our world so desperately needs."
The passage of the ICJ resolution comes just days after a pair of scholars put forth a novel legal theory of "climate homicide," which aims to hold fossil fuel corporations criminally liable for disaster deaths.
News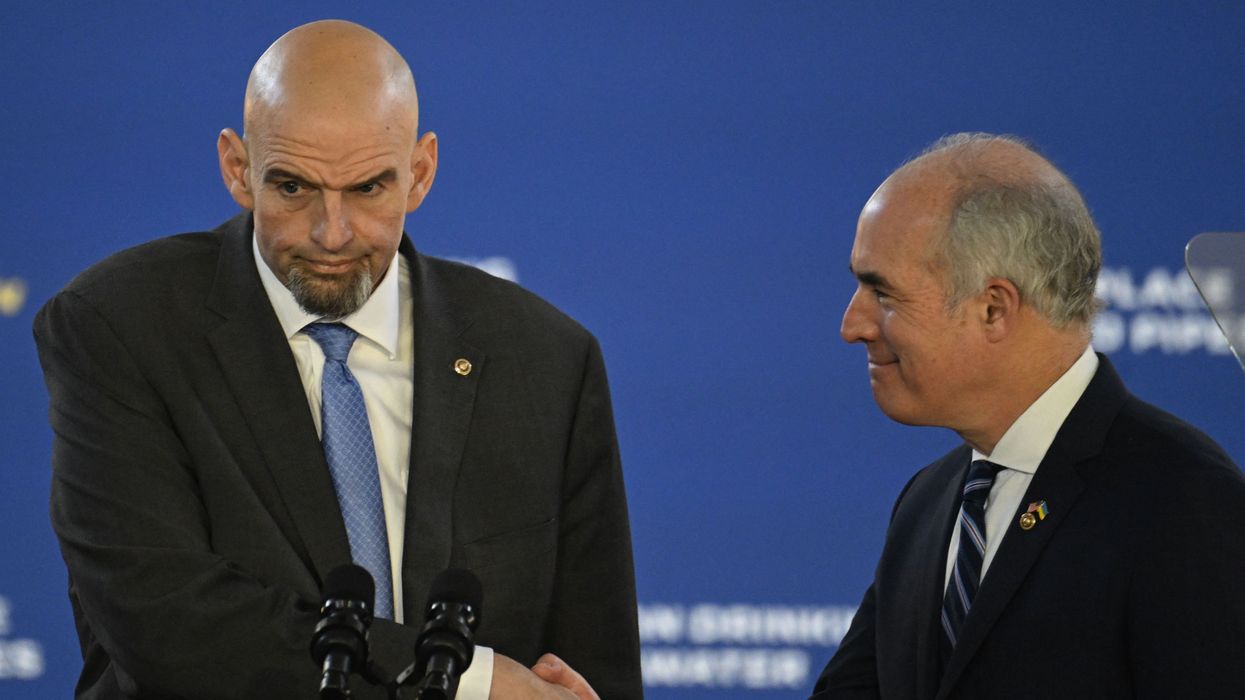 "This bill will implement commonsense safety reforms, hold the big railway companies accountable, protect the workers who make these trains run, and help prevent future catastrophes," said the Pennsylvania Democrat.
As a train derailment and fire forced evacuations in Minnesota on Thursday, a trio of Democratic U.S. senators introduced another piece of legislation inspired by the ongoing public health and environmental disaster in and around East Palestine, Ohio.
The Railway Accountability Act—led by Sens. John Fetterman (D-Pa.), Bob Casey (D-Pa.), and Sherrod Brown (D-Ohio)—would build on the bipartisan Railway Safety Act introduced at the beginning of March by Brown and Sen. J.D. Vance (R-Ohio) after a Norfolk Southern train carrying hazardous materials including vinyl chloride derailed in the small Ohio community on February 3.
While welcoming "greater federal oversight and a crackdown on railroads that seem all too willing to trade safety for higher profits," Eddie Hall, national president of the Brotherhood of Locomotive Engineers and Trainmen (BLET), also warned just after the earlier bill was unveiled that "you can run a freight train through the loopholes."
The new bill is backed by unions including the Transport Workers of America (TWU), the National Conference of Firemen & Oilers (NCFO), and the International Association of Sheet Metal, Air, Rail, and Transportation Workers-Mechanical Division (SMART-MD).
"Communities like Darlington Township and East Palestine are too often forgotten and overlooked by leaders in Washington and executives at big companies like Norfolk Southern who only care about making their millions."
"It is an honor and a privilege to introduce my first piece of legislation, the Railway Accountability Act, following the derailment affecting East Palestine, Ohio, and Darlington Township, Pennsylvania," Fetterman said in a statement. "This bill will implement commonsense safety reforms, hold the big railway companies accountable, protect the workers who make these trains run, and help prevent future catastrophes that endanger communities near railway infrastructure."
Fetterman, who is expected to return to the Senate in mid-April after checking himself into Walter Reed National Military Medical Center last month to be treated for clinical depression, asserted that "working Pennsylvanians have more than enough to think about already—they should never have been put in this horrible situation."
"Communities like Darlington Township and East Palestine are too often forgotten and overlooked by leaders in Washington and executives at big companies like Norfolk Southern who only care about making their millions," he added. "That's why I'm proud to be working with my colleagues to stand up for these communities and make clear that we're doing everything we can to prevent a disaster like this from happening again."
As Fetterman's office summarized, the Railway Accountability Act would:
Direct the Federal Railroad Administration (FRA) to examine the causes of and potential mitigation strategies for wheel-related derailments and mechanical defects, and publish potential regulations that would improve avoidance of these defects;
Ensure that employees can safely inspect trains by prohibiting trains from being moved during brake inspections;
Require that the mechanic that actually inspects a locomotive or rail car attests to its safety;
Direct the FRA to review regulations relating to the operation of trains in switchyards, and direct railroads to update their plans submitted under the FRA's existing Risk Reduction Program (RRP) to incorporate considerations regarding switchyard practices;
Require the FRA to make Class 1 railroad safety waivers public in one online location;
Require railroads to ensure that communication checks between the front and end of a train do not fail, and that emergency brake signals reach the end of a train;
Ensure Class 1 railroad participation in the confidential Close Call Reporting System by requiring all railroads that have paid the maximum civil penalty for a safety violation to join; and
Ensure that railroads provide warning equipment (such as white disks, red flags, or whistles) to railroad watchmen and lookouts.
A preliminary report released in late February by the National Transportation Safety Board (NTSB) suggests an overheated wheel bearing may have caused the disastrous derailment in Ohio. The initial findings added fuel to demands that federal lawmakers enact new rules for the rail industry.

"Rail lobbyists have fought for years to protect their profits at the expense of communities like East Palestine," Brown noted Thursday.
Casey stressed that "along with the Railway Safety Act, this bill will make freight rail safer and protect communities from preventable tragedies."
In addition to pushing those two bills, Brown, Casey, and Fetterman have responded to the East Palestine disaster by introducing the Assistance for Local Heroes During Train Crises Act and—along with other colleagues—writing to Norfolk Southern president and CEO Alan Shaw, NTSB Chair Jennifer Homendy, and U.S. Environmental Protection Administrator Michael Regan with various concerns and demands.
News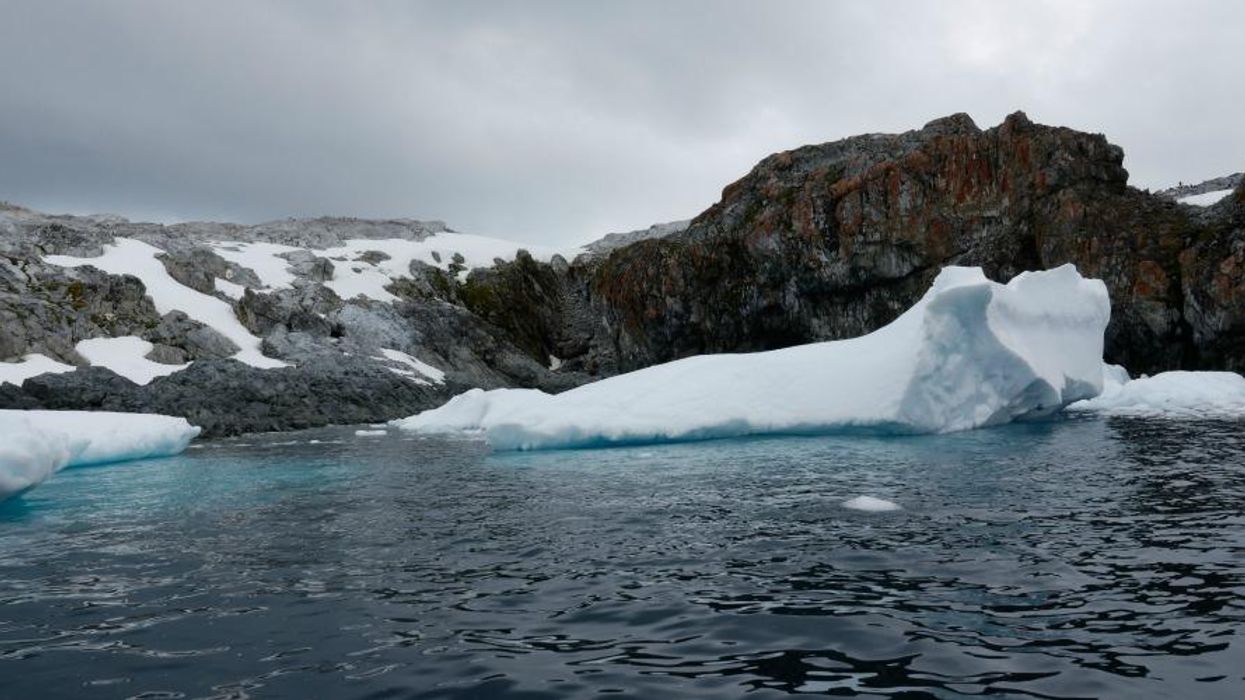 "It's way faster than we thought these circulations could slow down," said one researcher. "We are talking about the possible long-term extinction of an iconic water mass."
Scientists from the United States and Australia on Wednesday warned in
a new study
that the current rate of greenhouse gas emissions and the resulting rapid melting of Antarctic glaciers is placing a vital deep ocean current "on a trajectory that looks headed towards collapse" in the coming decades.
As
Common Dreams
has
reported
, Antarctic ice is melting at an unprecedented rate, and the melting is causing fresh water to enter the ocean—reducing the salinity and density which is needed to drive the "overturning circulation" of water deep in the world's oceans.
Normally, dense water flows toward the ocean floor and helps transport heat and and vital nutrients through the planet's oceans. The circulation helps support marine ecosystems and the stability of ice shelves.
With carbon emissions continuing to rise despite clear warnings from energy and climate experts about the urgent need to draw down emissions, the deep ocean current is projected to slow by 40% by 2050, according to the study, which was published in Nature.

The current slowdown would "profoundly alter the ocean overturning of heat, fresh water, oxygen, carbon, and nutrients, with impacts felt throughout the global ocean for centuries to come," according to the study.
The researchers, who study at the Massachusetts Institute of Technology, Australian National University, and Australia's Commonwealth Scientific and Industrial Research Organization (CSIRO), examined models and simulations over two years to determine how fast the deep ocean current more than 13,000 feet below the surface is expected to slow down as fresh water rapidly enters the ocean.
Circulation deep in the ocean could weaken twice as fast as the Atlantic Meridional Overturning Circulation (AMOC), which carries warm water from the tropics to the North Atlantic Ocean. The collapse of the AMOC has previously been identified as "one of the planet's main potential tipping points," as Common Dreams reported in 2021, but the Antarctic overturning circulation has been less studied until now.
The deep ocean current allows nutrients to rise from the bottom of the ocean, supporting about three-quarters of phytoplankton production and forming the basis of the global food chain.
"If we slow the sinking near Antarctica, we slow down the whole circulation and so we also reduce the amount of nutrients that get returned from the deep ocean back up to the surface," Stephen Rintoul, a fellow at CSIRO and co-author of the study, told Al Jazeera.
The ocean would also be left with a limited ability to absorb carbon dioxide due to the stratification of its upper layers, and warm water could increasingly intrude on the western Antarctic ice shelf, creating a feedback loop and even more melting of glaciers.

The study is "actually kind of conservative" in that it doesn't go into detail regarding that "disaster [scenario]," Alan Mix, a co-author of the latest Intergovernmental Panel on Climate Change (IPCC) report who was not involved in Wednesday's study, toldAl Jazeera.
Matthew England, another co-author of the study, toldThe Guardian that deep ocean circulations have "have taken more than 1,000 years or so to change, but this is happening over just a few decades."
"It's way faster than we thought these circulations could slow down," England added. "We are talking about the possible long-term extinction of an iconic water mass."
The study is the latest sign that action to reduce planet-heating fossil fuel emissions is happening far too slowly, said climate scientist Bill McGuire.
\u201cMore absolutely horrendous news on the global heating front.\n\nOur climate is falling apart in front of our eyes.\n\nNet zero in 2050 is nowhere near enough and far, far, too late.\n\nhttps://t.co/BvjXqX9cft\u201d

— Bill McGuire (@Bill McGuire) 1680123140
"It seems almost certain that continuing on a high greenhouse gas emission pathway will lead to even more profound effects on the ocean and the climate system," John Church, an emeritus professor at University of New South Wales in Australia, told Al Jazeera. "The world urgently needs to drastically reduce our emissions to get off the high-emission pathway we are currently following."

News
SUPPORT OUR WORK.
We are independent, non-profit, advertising-free and 100%
reader supported.