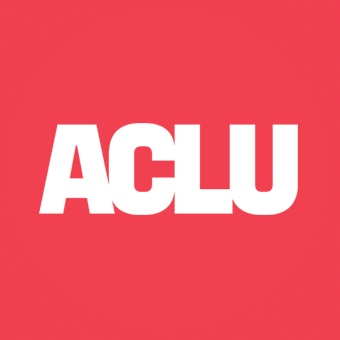 President Obama Calls for Repeal of 'Don't Ask, Don't Tell' Policy
WASHINGTON
During his State of the Union address Wednesday night, President Obama said he would work with Congress and the military this year to repeal the discriminatory "Don't Ask, Don't Tell" policy. The policy, passed by Congress and signed by President Clinton in 1993, states that openly lesbian and gay individuals pose "an unacceptable threat to the high standards of morale, good order and discipline, and unit cohesion that are the essence of military capability" and prevents gay and lesbian individuals from serving openly in the military.
The following can be attributed to Anthony D. Romero, Executive Director of the American Civil Liberties Union:
"In an historic first, the nation finally has a commander in chief who is calling for all men and women serving our country in uniform to be treated fairly and with dignity. It is gratifying to hear President Obama call for the repeal of the un-American and discriminatory 'Don't Ask, Don't Tell' policy. For the better part of two decades, lesbian and gay Americans have been denied the right to live their lives openly as they serve in their country's military. This policy is unacceptable in a country where we value the equal treatment of all Americans. A soldier's sexual orientation should never outweigh his or her record and performance. Congress must now act swiftly to repeal this shameful policy."
The American Civil Liberties Union was founded in 1920 and is our nation's guardian of liberty. The ACLU works in the courts, legislatures and communities to defend and preserve the individual rights and liberties guaranteed to all people in this country by the Constitution and laws of the United States.
(212) 549-2666
LATEST NEWS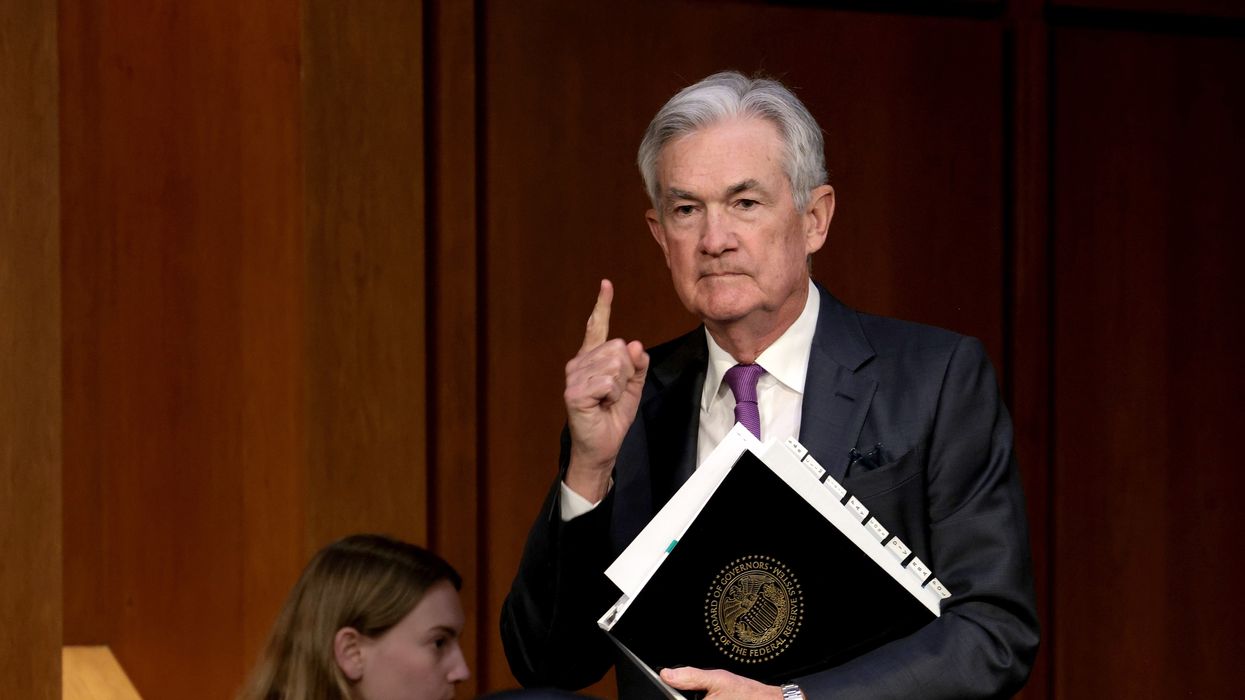 "Everyone involved in Biden's decision to renominate him must apologize," said one watchdog.
The Federal Reserve was the primary regulator of both Silicon Valley Bank and Signature Bank, whose back-to-back collapses sparked panic in financial markets and concerns about cascading impacts on the U.S. economy.
But despite immediate questions about the possible supervisory failures that allowed the banks' crises to fester, Fed Chair Jerome Powell personally intervened over the weekend to block any mention of regulatory slipups in a joint statement on the federal government's response to the situation.
The New York Timesreported late Thursday that some Biden administration officials "wanted to include that lapses in bank regulation and supervision had contributed to the problems that helped fell" Silicon Valley Bank, whose collapse marked the second-largest bank failure in U.S. history.
But Powell, an ex-investment banker originally nominated by former President Donald Trump, "pushed to take the line on regulation out of the statement because he wanted to focus on the actions being taken to shore up the financial system," according to the Times, which cited an unnamed person familiar with the matter.

The resulting statement issued Sunday by the Fed, the Treasury Department, and the Federal Deposit Insurance Corporation (FDIC) appeared to conform to Powell's demand, not mentioning what Sen. Elizabeth Warren (D-Mass.) and watchdogs have described as glaring failures in supervision by the central bank.
The joint statement vaguely highlights "reforms that were made after the financial crisis that ensured better safeguards for the banking industry"—but neglects to mention that the Fed and Congress rolled back some of those rules in subsequent years, decisions that experts say set the stage for SVB and Signature Bank's collapse.
"That sounds a lot like putting the institutional interests of Fed and personal interests of the chair above financial stability," Americans for Financial Reform (AFR) said in response to news of Powell's intervention, which—according toThe American Prospect's David Dayen—ended up delaying the release of the statement for "an indeterminate period of time."
Dayen also reported Friday that the Fed "tried to influence" President Joe Biden's statement on the bank failures and bailout that followed.
Jeff Hauser, director of the Revolving Door Project, wrote on Twitter that "Biden should have never renominated Powell," calling the Fed chair "an abomination."
While Biden's Sunday statement doesn't specifically mention regulatory failures, the president—who renominated Powell in late 2021—said in prepared remarks the following day that "there are important questions of how these banks got into these circumstances in the first place."
"During the Obama-Biden administration, we put in place tough requirements on banks like Silicon Valley Bank and Signature Bank, including the Dodd-Frank Law, to make sure the crisis we saw in 2008 would not happen again," Biden said. "Unfortunately, the last administration rolled back some of these requirements. I'm going to ask Congress and the banking regulators to strengthen the rules for banks to make it less likely that this kind of bank failure will happen again and to protect American jobs and small businesses."
Biden was referring to a 2018 measure passed by the then-Republican-controlled Congress with the support of dozens of Democrats—and with a public endorsement from Powell.
Emboldened by the Republican-authored law—which weakened regulations for banks with between $50 billion and $250 billion in assets—the Fed under Powell's leadership proceeded to go well beyond the measure's mandates "by relaxing regulatory requirements for domestic banking institutions that have assets in the $250 to $700 billion range," then-central bank governor Lael Brainard noted in October 2018.
Brainard went on to caution, presciently, that the Fed's deregulatory actions would "weaken the buffers that are core to the resilience of our system" and result in "increased risk to financial stability and the taxpayer."
"Make no mistake: your decisions aided and abetted this bank failure, and you bear your share of responsibility for it."
As Dayen wrote Friday, "Silicon Valley Bank had billions in unrealized losses on its balance sheet that it hoped to avoid having to surface."
"It also had a tightly correlated, mostly uninsured depositor base, all largely from one industry and connected to each other, that represented significant flight risk if there were any signs of trouble," he added. "The rapid growth at the bank and its significant mismatch for liquidity purposes should have had the system flashing red."
Dennis Kelleher, the president of Better Markets, expressed a similar sentiment earlier this week, noting that "the Fed has much more and superior knowledge, information, expertise, and access to banks than short sellers, rating agencies, and the media, yet they all appear to have done a much better job at identifying the very serious risks at SVB than the Fed."
In a letter to Powell on Thursday, Warren—one of the Fed chair's most outspoken critics in Congress—laid out in detail what she characterized as the central bank's "astonishing list of failures" that contributed to the collapse of Silicon Valley Bank and Signature Bank.
"As chair of the Fed, you have led and vigorously supported efforts to weaken the regulations that would have subjected banks like SVB and Signature to stronger liquidity requirements, more robust stress testing, and routine resolution planning obligations," the Massachusetts Democrat wrote. "Make no mistake: your decisions aided and abetted this bank failure, and you bear your share of responsibility for it."
News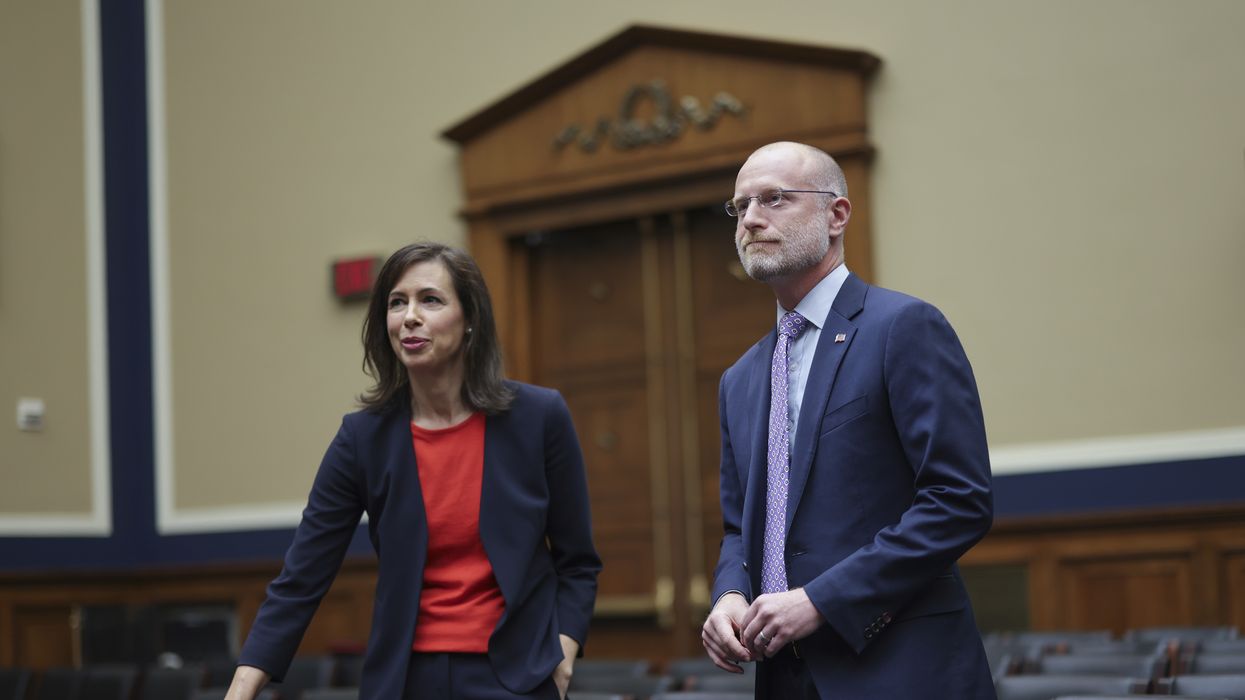 The president is under pressure to choose a candidate who "is free of industry conflicts of interest, someone who will prioritize net neutrality, privacy, network competition, broadband maps, and the digital divide."

More than five dozen advocacy organizations on Friday implored U.S. President Joe Biden to swiftly select a Federal Communications Commission candidate who will serve the public interest, not the telecommunications industry.
The coalition's letter stresses that a fifth commissioner is urgently needed to end the current 2-2 deadlock and enable the FCC to "increase digital equity and media diversity, bolster online privacy and safety protection, and reassert its rightful authority over broadband to ensure everyone in the United States has access to this essential service."
The message to Biden comes after Gigi Sohnremoved herself from consideration last week, citing the "legions of cable and media industry lobbyists, their bought-and-paid-for surrogates, and dark money political groups with bottomless pockets" who distorted her "over 30-year history as a consumer advocate into an absurd caricature of blatant lies."
"We call on you to immediately put forth a new nominee—specifically, one who has a history of advocacy for the public interest and is free of industry conflicts of interest."
Sohn, the new letter states, "was eminently qualified to serve as a commissioner. But after 16 months of organized and well-funded attacks by dark-money groups—which were carried out by lobbyists, enabled by complicit elected leaders, and amplified in partisan media—Sohn made the understandable decision to withdraw from consideration."
Organizations behind the letter—including Common Cause, Demand Progress Education Fund, Electronic Frontier Foundation, Fight for the Future, Free Press Action, Our Revolution, Public Knowledge, Revolving Door Project, and RootsAction.org—were outraged over both the telecom industry smear campaign against Sohn and top Democrats' refusal to fiercely defend the nomination. Her withdrawal has sparked fears that Biden will choose an industry-friendly candidate.
"Now, we call on you to immediately put forth a new nominee—specifically, one who has a history of advocacy for the public interest and is free of industry conflicts of interest; demonstrates a clear commitment to championing the rights of low-income families and communities of color; and supports Title II oversight and laws that ensure the FCC the authority to prevent unjust discrimination and promote affordable access," the coalition wrote to Biden.
"We ask you to actively press the Democratic majority in the Senate to swiftly confirm your nominee," the groups added. "We cannot permit senators to prevent forward progress any longer at the behest of the very corporations the FCC is meant to regulate."
Free Press Action president and co-CEO Craig Aaron similarly argued in a Common Dreams opinion piece last week:
We must oppose and reject any return to business as usual that furthers industry capture of the FCC.

Instead, we need to demand an independent candidate with public-interest bona fides and a clear commitment to racial justice and civil rights. They must show they're willing to stand up to lies. They must be unequivocal in their support for restoring the FCC's authority, and making sure that the internet is open, affordable, available, and reliable for everyone. They must demonstrate a commitment to engaging the public, not just meeting with lobbyists.

Sohn's defeat also "has implications that go far beyond the FCC," Aaron noted. "The Republicans and their Democratic enablers are setting out markers for who's allowed to serve in government."
"They made clear that public servants will be pilloried while ex-corporate lobbyists sail through," he wrote. "Women and LGBTQIA+ folks—Sohn would have been the first lesbian to serve as an FCC commissioner—will be slandered. Tweeting about police violence can be disqualifying (in the Senate, retweets do equal endorsements). Questioning the propriety of Fox News—even as it's being exposed for aiding and abetting election lies and insurrection—is unacceptable. A basic understanding of U.S. history and racism may be disqualifying."
Sohn "deserved better," Aaron tweeted. "But I hope we—and the White House and Democratic Party, especially—can learn so it doesn't happen again."
News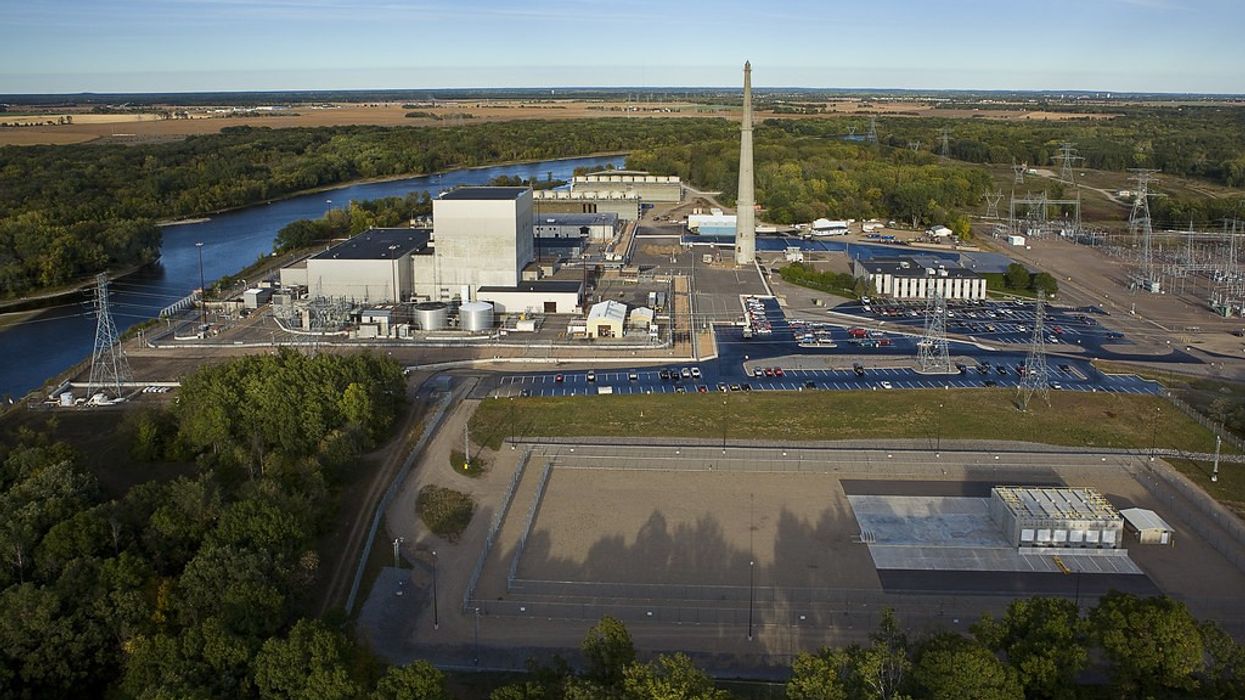 Xcel Energy reported a leak of tritium-contaminated water at its Monticello nuclear power plant on November 22. State authorities just acknowledged they're monitoring the ongoing cleanup effort.
Xcel Energy in late November told Minnesota and federal officials about a leak of 400,000 gallons of water contaminated with radioactive tritium at its Monticello nuclear power plant, but it wasn't until Thursday that the incident and ongoing cleanup effort were made public.
In a statement, Xcel said Thursday that it "took swift action to contain the leak to the plant site, which poses no health and safety risk to the local community or the environment."
"Ongoing monitoring from over two dozen on-site monitoring wells confirms that the leaked water is fully contained on-site and has not been detected beyond the facility or in any local drinking water," the company added.
The Monticello plant, adjacent to the Mississippi River, is roughly 35 miles northwest of Minneapolis.
Asked why it didn't notify the public sooner, the Minneapolis-based utility giant said: "We understand the importance of quickly informing the communities we serve if a situation poses an immediate threat to health and safety. In this case, there was no such threat."
But Excel wasn't the only entity with knowledge of the situation. The company said it alerted the U.S. Nuclear Regulatory Commission (NRC) and state authorities on November 22, the day the leak was confirmed.
According toThe Star Tribune: "A high level of tritium in groundwater was reported to the Nuclear Regulatory Commission when first discovered, which published the 'nonemergency' report in its public list of nuclear events the next day. The listing said the source of the tritium was being investigated."
As Minnesota Public Radioexplained, "The NRC's November public notice was not in a news release" and was only visible "online at the bottom of a list of 'non-emergency' event notification reports."
Asked why they waited four months to inform residents, state regulators who are monitoring the cleanup said they were waiting for more information.

"We knew there was a presence of tritium in one monitoring well, however Xcel had not yet identified the source of the leak and its location," Minnesota Pollution Control Agency (MPCA) spokesperson Michael Rafferty said Thursday.
The source of the leak—a broken pipe connecting two buildings—was detected on December 19 and quickly patched.
"Now that we have all the information about where the leak occurred, how much was released into groundwater, and that contaminated groundwater had moved beyond the original location, we are sharing this information," said Rafferty.
Dan Huff, assistant commissioner of the Minnesota Department of Health (MDH), said, "If at any time someone's health is at risk, we would notify folks immediately." However, he continued, "this is a contained site underneath the Xcel plant and it has not threatened any Minnesotans' health."
Echoing Xcel and MDH officials, MPCA said in a statement: "The leak has been stopped and has not reached the Mississippi River or contaminated drinking water sources. There is no evidence at this time to indicate a risk to any drinking water wells in the vicinity of the plant."
Kirk Koudelka, MPCA assistant commissioner for land and strategic initiatives, declared that "our top priority is protecting residents and the environment."
"The MPCA is working closely with other state agencies to oversee Xcel Energy's monitoring data and cleanup activities," said Koudelka. "We are working to ensure this cleanup is concluded as thoroughly as possible with minimal or no risk to drinking water supplies."
Since reporting the leak, Xcel has been pumping, storing, and processing contaminated groundwater, which "contains tritium levels below federal thresholds," according toThe Associated Press.
As the news outlet reported:
Tritium is a radioactive isotope of hydrogen that occurs naturally in the environment and is a common by-product of nuclear plant operations. It emits a weak form of beta radiation that does not travel very far and cannot penetrate human skin, according to the NRC. A person who drank water from a spill would get only a low dose, the NRC says.

The NRC says tritium spills happen from time to time at nuclear plants, but that it has repeatedly determined that they've either remained limited to the plant property or involved such low offsite levels that they didn't affect public health or safety. Xcel reported a small tritium leak at Monticello in 2009.

Xcel said it has recovered about 25% of the spilled tritium so far, that recovery efforts will continue and that it will install a permanent solution this spring.
"Xcel Energy is considering building above-ground storage tanks to store the contaminated water it recovers, and is considering options for the treatment, reuse, or final disposal of the collected tritium and water," AP noted. "State regulators will review the options the company selects."
As MPR reported, news of the leak "comes as Xcel is asking federal regulators to extend Monticello's operating license through 2050—when the plant will be nearly 80 years old."
The company says that doing so "is critical to meeting a new state law mandating fully carbon-free electricity by 2040," The Star Tribune reported.
But on social media, commentators pointed out that such pollution "doesn't happen with solar and wind."
"Building more nuclear power plants is a bad solution to the climate crisis," one user from Minnesota tweeted. "A good solution is more wind turbines and solar panels."
News
SUPPORT OUR WORK.
We are independent, non-profit, advertising-free and 100%
reader supported.