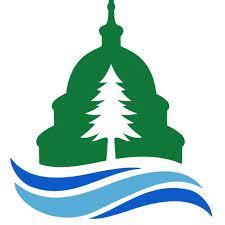 For Immediate Release
Contact:
Bill Wolfe (609) 397-4861; Kirsten Stade (202) 265-7337
EPA Audit Rips New Jersey DEP Performance
Corrective Actions Never Implemented for Toxic, Wetlands and Other Programs
WASHINGTON
A new audit by the U.S. Environmental Protection Agency faults the
quality and consistency of New Jersey programs for cleaning up toxic
wastes, preserving wetlands and other key functions, according to
Public Employees for Environmental Responsibility (PEER). Many of the
defects were first identified in a 2006 audit but Lisa Jackson, then
head of the New Jersey agency and now EPA Administrator, neglected to
put in place most of the corrective steps she had pledged to implement.
The new EPA audit of "Quality System Assessment" reviews
whether the New Jersey Department of Environmental Protection (DEP) can
measure what it does, whether its data is reliable and how it tracks
results over time. While EPA found that DEP had made some progress, the
federal agency concluded that several major DEP components suffer from
"significant shortcomings" and fail to meet minimal federal standards
for management quality and performance. Among the findings are -
The state program for cleaning up toxic wastes operates on
an honor system and does not check industry claims: "None of the Site
Remediation Program's bureaus interviewed do any project assessment
and/or process improvement beyond data validation, (i.e. no field
audits, no split samples, no internal assessments, etc). The EPA
assessment team was told that Responsible Party contractors and/or
NJDEP contractors are 'certified professionals and taken at their
word'";
The state wetland protection program lacks any
quality assurances that its permit, land use and inventory of rare
species habitat is accurate; and
Many of the steps that EPA
identified in a previous audit to improve departmental performance,
including data collection, tracking and training, were still absent
three years later despite a Corrective Action Plan submitted in April
21, 2006 by then-DEP Commissioner Lisa Jackson laying out an
implementation schedule. Jackson remained Commissioner for the next two
and a half years after submitting that plan and was confirmed to lead
EPA this past January.
"This audit is an indictment of DEP management for failing
fundamental tests of competence," stated New Jersey PEER Director Bill
Wolfe, a former DEP analyst. "Without basic procedures for assuring the
accuracy and quality of performance data a public agency cannot even be
sure that its shoes are tied."
This audit is just the latest failing grade issued to DEP
management. In 2008, for example, EPA was forced to intervene and
assume control of several state-supervised Superfund clean-ups,
following a scathing Inspector General report decrying inordinate
delays and mismanagement. Ironically, Jackson's prior EPA experience
before she came to DEP had been in Superfund.
"Recent DEP Commissioners, including Lisa Jackson, have been far
more concerned with political appearances than reality," added Wolfe,
noting that an agency review commissioned by Jackson in 2008 did not
mention a single issue tagged by the new EPA audit. "In order to
effectively protect New Jersey's environment, we need to let public
servant specialists do the job they are supposed to do."
Read the EPA audit on Quality Assessment
Look at the scathing 2008 Superfund audit
Review Lisa Jackson's record at New Jersey DEP
Revisit Jackson's DEP efficiency review
New Jersey PEER is a state chapter of a
national alliance of state and federal agency resource professionals
working to ensure environmental ethics and government accountability
Public Employees for Environmental Responsibility (PEER) is a national alliance of local state and federal resource professionals. PEER's environmental work is solely directed by the needs of its members. As a consequence, we have the distinct honor of serving resource professionals who daily cast profiles in courage in cubicles across the country.
LATEST NEWS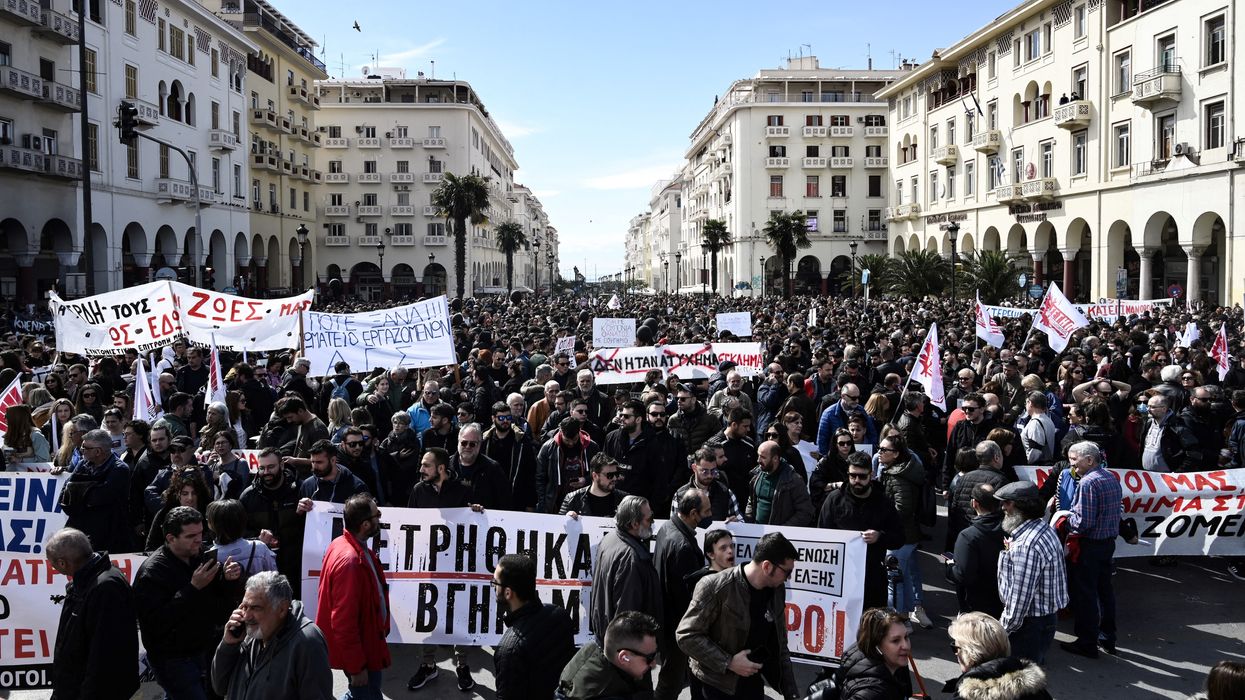 The deadly collision "has further brought the negligence and corruption of the Greek government under scrutiny, and rightly so," said DiEM25. But "it was the E.U. and its institutions who forced Greece to sell off public utilities for a pittance."
Tens of thousands of people marched throughout Greece on Wednesday—amid a nationwide walkout organized by labor unions and student associations—to demand accountability and reforms in the wake of the country's deadliest train disaster, which has been attributed to austerity imposed from abroad.
The February 28 crash that killed 57 people and injured another 72 has sparked public outrage over the deteriorating quality of the rail network. As Reutersreported, "Striking workers say years of neglect, underinvestment, and understaffing—a legacy of Greece's decade-long debt crisis—are to blame."
"Greece sold its state-owned railway operator, now called Hellenic Train, to Italy's state-owned Ferrovie dello Stato Italiane in 2017 during its debt crisis," the news outlet noted. "The sale was a term in the country's bailout agreements with the European Union and the Washington-based International Monetary Fund."

More than 40,000 workers and students hit the streets of Athens, where they chanted "murderers!" and "we are all in the same carriage." Demonstrators in Greece's capital and largest city also waved signs reading, It's not an accident, it's a crime" and, "It could have been any of us on that train."
Another 20,000-plus people rallied in Thessaloniki, Greece's second-largest city. Meanwhile, near the scene of the train collision in Larrisa, protesters declared, "No to profits over our lives!"
The demonstrations coincided with a daylong strike called by trade unionists. Greece's largest public sector union participated in the work stoppage, disrupting a wide range of transit services, while a teachers' union made clear that "it's not the time to fall silent."
Rail workers, for their part, "have staged rolling, 24-hour strikes since Thursday, bringing the network to a halt," Reuters reported. "The workers say their demands for improvement in safety protocols have gone unheard for years."
Police have responded to protests held across Greece since the disaster occurred with violent repression.
\u201cEarlier today, our MeRA25 party members demonstrated peacefully against the hideous privatisation of our railways that led to a foreshadowed tragedy. Here is how the police treated us. Democrats of the world beware: Greece is sliding into a quasi-fascist condition.\u201d

— Yanis Varoufakis (@Yanis Varoufakis) 1678047067
Many of the roughly 350 passengers aboard an intercity train that collided with a freight train while traveling on the same track—including 12 victims—were university students returning to Thessaloniki from Athens.
The stationmaster was arrested hours after the crash and is facing felony charges for disrupting transport and endangering lives.
"You feel angry because the government did nothing for all of those kids," 19-year-old Nikomathi Vathi told Reuters. "The public transport is a mess."
The main rail workers' union has vowed to "impose safe railways so that no one will ever experience the tragic accident at Tempi ever again," adding that "we have an obligation toward our fellow humans and our colleagues who were lost in the tragic accident."
Leftist former Greek Finance Minister Yanis Varoufakis this week accused the Greek government of trying to "cover-up the real causes of our railway tragedy... by bypassing parliamentary scrutiny and appointing arbitrarily its own three-member investigative committee—on which, remarkably, they included a gentleman who oversaw the botched privatization of our railways—not to mention the prime minister's pronouncement that the cause was human error."
Prime Minister Kyriakos Mitsotakis, the leader of Greece's conservative government who is up for re-election this year, orginally blamed the crash on human error before apologizing Sunday and "acknowledging that decades of neglect could have contributed to the disaster," Al Jazeera reported.
Hours after the collision, former Transport Minister Kostas Karamanlis resigned. Mitsotakis appointed one of his closest allies, George Gerapetritis, to replace him.
At a Wednesday morning press conference, Gerapetritis said that he understands why people are angry, apologized for the crash and promised to identify its causes, and announced that rail services are being suspended until at least the end of March while the government conducts a safety review.
"No train will set off again if we have not secured safety at the maximum possible level," said Gerapetritis. Greece's new transport minister said the government plans to invest in upgrading infrastructure and hiring more staff.
According to Al Jazeera correspondent John Psaropoulos, the press conference raised "more questions than answers" and is likely to make "the families of the victims even angrier."
As the news outlet reported:
"First of all, we've learned that some of the automated systems that should have been in place throughout the Greek network, were in fact operational on the night of the accident in Larissa station," said Psaropoulos.

He explained that an automated optimal route selection for the train would have been possible, but was not used.

"Secondly, it also doesn't answer why two additional station masters who should have been on duty until 11:00 pm took off at 10:00 pm without permission. Thirdly, it does not answer why the train was about 15 minutes late in leaving," he added, explaining how all these things contributed to the collision.

"It suggests enormous problems in the operation and training of personnel," said Psaropoulos.
E.U. Railway Agency executive director Josef Doppelbauer toldEuronews on Wednesday that his organization repeatedly warned Greek authorities of the need to shore up rail safety prior to the deadly crash.
Despite years of warnings from regulators and the provision of funding to modernize the country's railways, Doppelbauer said, Greek officials failed to fully implement an automated rail traffic management system and other recommended changes. If they had, he added, the disaster likely would have been averted.
European Commission (EC) President Ursula von der Leyen has pledged to provide technical support. Gerapetritis was set to meet with Doppelbauer and other transportation experts from the bloc later on Wednesday.
Varoufakis, who served as Greece's finance minister in 2015 when the "troika"—the EC, the European Central Bank, and the IMF—rammed through a devastating "structural adjustment" program, balked at Leyen's offer, arguing that she helped bring about the crisis in the first place.
The EC was part of the unelected troika that "railroaded the Greek government into the botched privatization that caused the tragedy," he noted. "Keep your assistance dear Ursula. We have had enough."
\u201cWhat, the same Commission which, as part of the troika, railroaded the Greek gvt into the botched privatisation that caused the tragedy? Keep your assistance dear Ursula. We have had enough\u201d

— Yanis Varoufakis (@Yanis Varoufakis) 1678117844
Last week, the Democracy in Europe Movement 2025 (DiEM25), which was co-founded by Varoufakis, argued that "the E.U. has blood on its hands."
The deadly collision "has further brought the negligence and corruption of the Greek government under scrutiny, and rightly so," the group said. "However, the role of the European Union in the tragedy cannot go unmentioned either, as it was the E.U. and its institutions who forced Greece to sell off public utilities for a pittance to private—and in the case of the railways, bankrupt and incompetent—companies."
Erik Edman, spokesperson of the European Realistic Disobedience Front (MeRA25), a left-wing Greek political party founded by Varoufakis, denounced the E.U.'s posturing after it lowered its flags to half-mast on Friday in a symbolic tribute to the victims of the crash.
"The architects of the permanent impoverishment of the Greek state and the disastrous privatization of its public property are lowering their flags today," said Edman. "The EC were the brains behind the haphazard privatization that forced the Greek state to sell the entirety of its national railways to the bankrupt (!) Ferrovie dello Stato Italiane for—I kid you not—a measly 45 million euros."
"They view demonstrations, such as those by Greek rail workers, as backward unionists opposing the efficiency of privatization," Edman continued. "People who had been warning of an inevitable accident as a result of underinvestment. Their colleagues had been injured in past years, and now."
"They constantly praise the corrupt government of Kyriakos Mitsotakis as a 'success story,'" he added. "So, they should either stand by the policies they've been supporting and keep the flags up, or take them down and put them away in shame. Anything else is hypocrisy of the worst kind."
News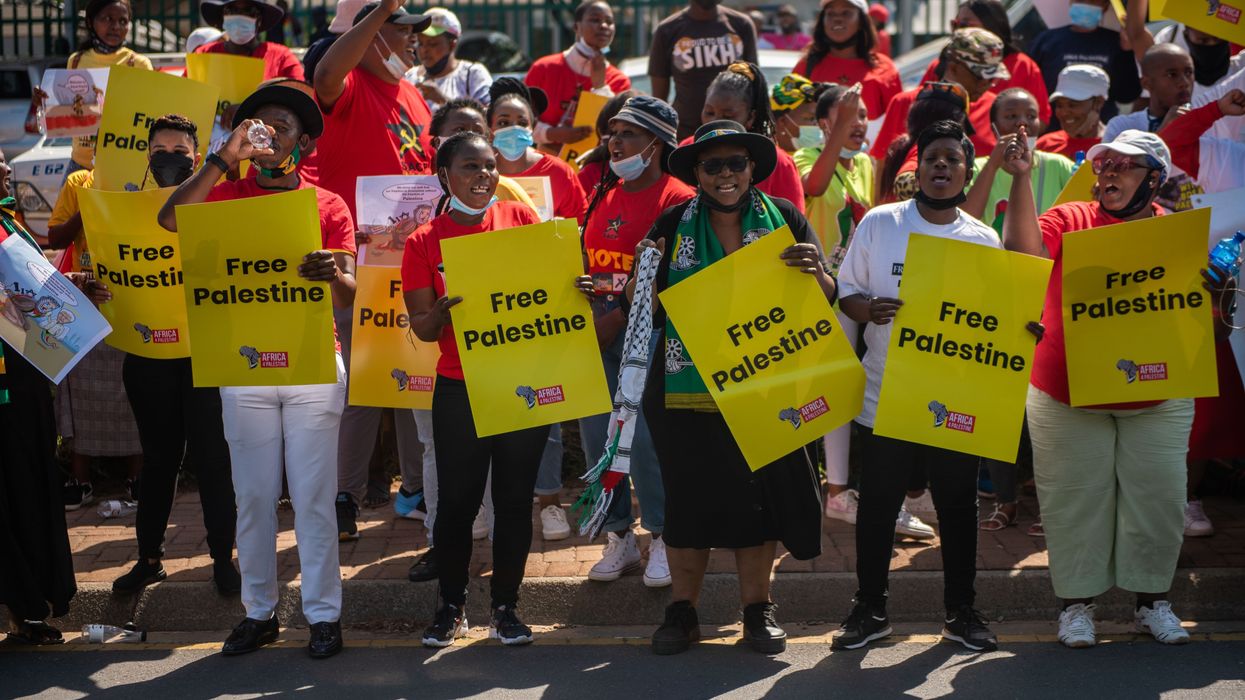 "As South Africans, we refuse to stand by while apartheid is being perpetrated again," the resolution's author asserted.
South African lawmakers voted Tuesday to downgrade the country's embassy in Israel in response to its apartheid, illegal occupation, and other crimes against Palestinians—a move welcomed by human rights advocates around the world.
The resolution to downgrade the status of South Africa's embassy in Ramat Gan, just east of Tel Aviv, to a liaison office was introduced by the center-left National Freedom Party (NFP), which hailed the measure's passage as "a historic moment for our country and a demonstration of our unwavering commitment to justice, human rights, and freedom."
Holding just two seats in the Parliament, the NFP secured the resolution's passage with the support of parties including the dominant African National Congress (ANC), Economic Freedom Fighters, United Democratic Movement, African Independent Congress, Al-Jama-ah, and Pan-Africanist Congress of Azania.
"We can no longer stand by while Palestinian human rights are being trampled on."
While Israel's Foreign Ministry called the vote "shameful and disgraceful," NFP Member of Parliament Ahmed Munzoor Shaik Emam, who introduced the resolution, said after its passage that "this is a moment Madiba would be proud of."
Emam was referring to former South African president and anti-apartheid icon Nelson Mandela, who advocated for Palestinian rights and for Israel's right to exist as a Jewish and democratic state.
"He always said our freedom is incomplete without the freedom of Palestinians," Emam said of Mandela, who died in 2013. "Today we took a step closer to the attainment of that freedom for Palestinians."
"We can no longer stand by while Palestinian human rights are being trampled on," Emam asserted. "By passing this resolution, we are sending a powerful message to the world that South Africa remains a beacon of hope and a shining example of what is possible when we come together in pursuit of a more just and equitable world."
Emam continued:
This resolution demands accountability from Israel. It is a courageous move that demonstrates our commitment as a country to justice, human rights, and freedom. The state of Israel was built through the displacement, murder, and maiming of Palestinians. And to maintain their grip on power, they have instituted apartheid to control and manage Palestinians. This institution of apartheid by the state of Israel contravenes international law and is a violation of the human rights of Palestinians.
"As South Africans," he added, "we refuse to stand by while apartheid is being perpetrated again."
Israel—like the United States, United Kingdom, and other Western democracies—supported South Africa's apartheid regime and even helped it develop nuclear weapons. After the fall of South African apartheid and the return to majority rule, the ruling ANC has vocally opposed Israeli crimes against Palestine.
For example, in May 2018 the party responded to Israeli forces' killing of scores of Palestinian protesters by excoriating the actions of "people who continuously remind us all about the hate and prejudice Jews went through during Hitler's anti-Semitism reign [and yet] exhibit the same cruelty less than a century later."
More recently, the ANC last month cheered the expulsion of a senior Israeli diplomat from the African Union summit in Addis Ababa, Ethiopia.
Senior South African officials have consistently condemned Israeli apartheid, which is being acknowledged by a growing number of human rights groups around the world, including in Israel.

Echoing former U.S. President Jimmy Carter, Baleka Mbete—who served as South Africa's deputy president, National Assembly speaker, and head of the ANC—in 2012 called Israel "far worse than apartheid South Africa."
Like Carter and other Nobel Peace laureates including Mairead Maguire, Rigoberta Menchú, Jody Williams, Betty Williams, and Adolfo Pérez Esquivel, the late South African anti-apartheid activist and religious leader Desmond Tutu condemned Israeli apartheid.
The new NFP-led resolution follows last year's call by the South African government for the United Nations General Assembly to declare Israel an apartheid state.
The measure was also passed on the same day that the Palestinian National Authority called on the world "to take immediate, concrete measures to hold Israeli officials accountable for their crimes and continual incitement and threats to commit crimes against the Palestinian people."
"Only the end of Israel's occupation and the dismantling of its apartheid regime will end this violence, racism, and fascism against the Palestinian people," the Palestinian Ministry of Foreign Affairs and Expatriates said in a statement.
"If not accompanied by action, statements of condemnation will not suffice," the ministry added. "Urgent international intervention is needed to curb Israel's dangerous aggressions against the Palestinian people and to provide necessary protection."
News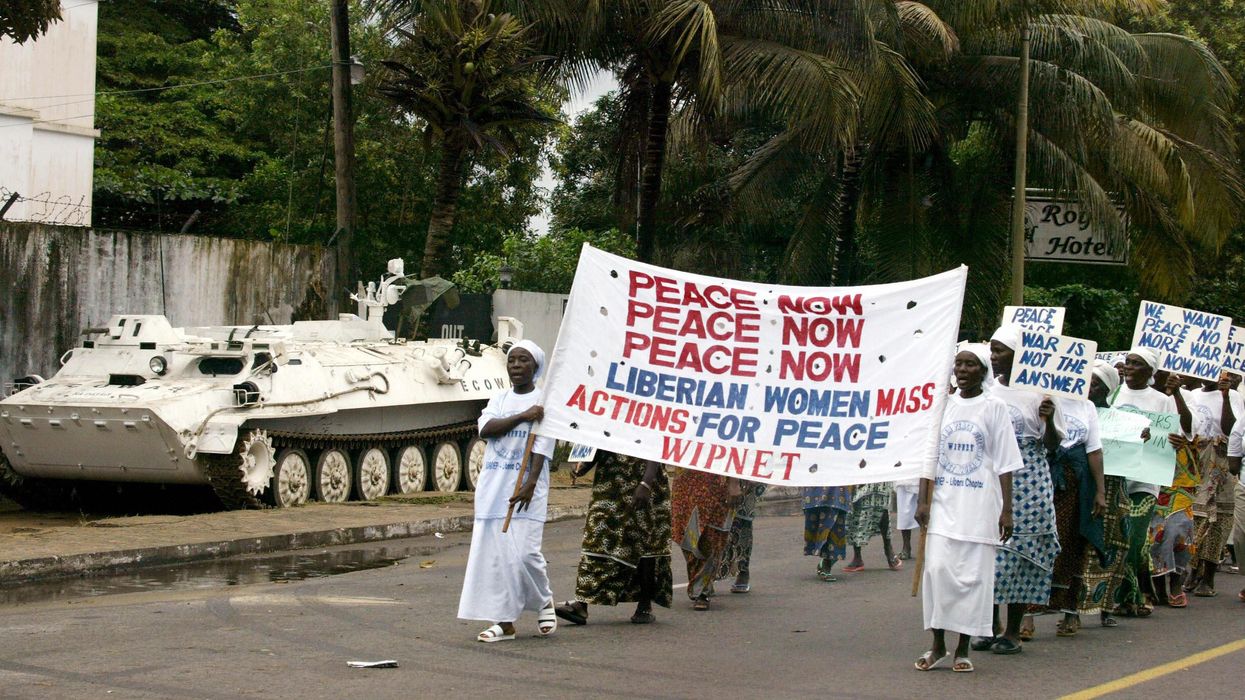 "Women and girls are often the first responders to the world's crises," said one women's rights leader. "Their voice matters in peace-building."
As communities and governments around the world marked International Women's Day on Wednesday, the need to include women in peace negotiations and place the needs of women and girls at the center of peace-building was a key theme of discussions at the United Nations Security Council.
The council met Tuesday to address the status of a resolution adopted nearly 23 years ago in October 2000, when international policymakers agreed on "the important role of women in the prevention and resolution of conflicts, peace negotiations, peace-building, peacekeeping, humanitarian response, and in post-conflict reconstruction."
The current state of Resolution 1325, said Sima Bahous, executive director of U.N. Women, shows that the world is in need of "a radical change of direction" regarding gender equality.
Bahous noted that days after the security council met in 2020 to mark the 20th anniversary of the resolution, a conflict broke out in the Tigray region of Ethiopia. During two years of fighting, sexual violence was "committed at a staggering scale," and child marriage increased by 51%.
"Since the 20th anniversary," Bahous said, "there have been several military coups in conflict-affected countries, from the Sahel and Sudan to Myanmar, dramatically shrinking the civic space for women's organizations and activists, if not altogether closing it."
"Women's participation increases the probability of a peace agreement lasting at least two years by 20%, and by 35% the probability of a peace agreement lasting 15 years."
Women and girls also make up 90% of the nearly eight million Ukrainians who have been forced to flee to other countries since Russia invaded Ukraine in February 2022, and 68% of those who are internally displaced.
While the suffering of women and girls has been central to these conflicts, women were "excluded from 80% of peace negotiations from 2005 to 2020," Bahous said, adding, "We have neither significantly changed the composition of peace tables, nor the impunity enjoyed by those who commit atrocities against women and girls."
In a 2015 report on implementation of Resolution 1325, U.N. Women showed that the agreement led to "a substantial increase in the frequency of gender-responsive language in peace agreements and the number of women, women's groups, and gender experts who serve as official negotiators, mediators, or signatories."
Women's inclusion is frequently temporary and "more symbolic than substantive," according to the report, failing to lead to "a shift in dynamics, a broadening of the issues discussed."
An analysis of 40 worldwide peace agreements since the end of the Cold War showed that negotiators had a much higher chance of reaching a deal "in cases where women were able to exercise a strong influence on the negotiation process."

"Women's participation increases the probability of a peace agreement lasting at least two years by 20%, and by 35% the probability of a peace agreement lasting 15 years," the U.N. Women report reads.
Evidence of the importance of women's involvement in peace processes "is there staring us in the face," said Lord Tariq Ahmad of Wimbledon, the United Kingdom's minister of state for the Middle East, North Africa, South Asia, and the United Nations.

"This council, this security council, knows that mediation, conflict prevention, and resolution have proven more successful time and time again when they are inclusive," said Ahmad. "They work better. They last longer when women are central to peace and building progressive societies... Yet it is an undeniable fact. Here we sit in 2023 and we are seeing tragically, a stagnation of the women, peace, and security agenda and a regression in women's rights around the world."
Former Colombia President Juan Manuel Santos has spoken frequently about the inclusion of women in peace talks in his country following decades of civil war, leading to a section of the peace accords that ensures women will receive specific benefits post-conflict in recognition of the disproportionate effects war has on women and girls.
"The participation of women at the formal negotiating table and within the wider peace process has been a crucial aspect of the journey towards peace in Colombia," said Santos on Monday, in a statement he made as a member of The Elders, a group of global leaders working for peace.
"But the task of women peace-builders is not an easy one," Santos added. "All too often, they face threats and denigration from within their own communities. It is incumbent on political leaders, governments and international organizations to recognize and defend their role, and put the necessary measures in place to ensure their safety and security."

Former Liberian President Ellen Johnson Sirleaf, another Elder, said that "women and girls are often the first responders to the world's crises, working across the dividing lines of conflict."

\u201c\u201cThis International Women\u2019s Day, I join my fellow Elders in underlining the importance of fully integrating women peace-builders into peace negotiations and decision-making processes.\u201d \u2013 @MaEllenSirleaf\n\nLearn more: https://t.co/5Gsr4QX1TZ\n\n#IWD2023\u201d

— The Elders (@The Elders) 1678285240
While Colombia's peace negotiations centered women, Bineta Diop, the African Union Commission's special envoy on women, peace, and security, reported that many women in African countries experiencing conflict "are engaged in the community and peace-building initiatives," but "their voice is yet to be heard in peace negotiations and mediation where roadmaps to return to peace are drawn."
Bahous suggested the security council change direction with "mandates, conditions, quotas, funding earmarks, incentives, and consequences for non-compliance."
"We cannot expect 2025 to be any different," she said, "if the bulk of our interventions continue to be trainings, sensitization, guidance, capacity building, setting up networks, and holding one event after another to talk about women's participation, rather than mandating it in every meeting and decision-making process in which we have authority."

News
SUPPORT OUR WORK.
We are independent, non-profit, advertising-free and 100%
reader supported.