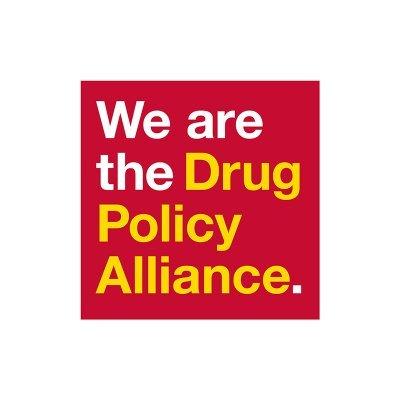 For Immediate Release
January, 19 2021, 11:00pm EDT
Contact:
Matt Sutton 212-613-8026
Drug Policy Alliance Statement on the Inauguration of Joe Biden & Kamala Harris
In response to the presidential inauguration of Joe Biden and Kamala Harris, Maritza Perez, Director of the Office of National Affairs at the Drug Policy Alliance, released the following statement:
"Today is a beacon of hope for our most neglected communities--including people who use drugs and our incarcerated populations.
WASHINGTON
In response to the presidential inauguration of Joe Biden and Kamala Harris, Maritza Perez, Director of the Office of National Affairs at the Drug Policy Alliance, released the following statement:
"Today is a beacon of hope for our most neglected communities--including people who use drugs and our incarcerated populations.
As Joe Biden and Kamala Harris take office, our country is dealing with record overdose deaths exacerbated by the COVID-19 pandemic, where jails and prisons have become the biggest COVID hotspots, and the public is increasingly aware of the racial inequalities that exist within our judicial system and that are largely driven by the war on drugs.
None of these things will be resolved easily or overnight, however, we are confident the Biden-Harris Administration understands their urgency and look forward to working with them to find solutions centered in health over criminalization.
If the most recent election showed us anything, it is that Americans--on both sides of the aisle--want a more compassionate, health-based approach to drugs over the punitive and racist systems of the past."
In November, DPA released a list of priorities it is urging the Biden-Harris Administration to prioritize, particularly during its first 100 days in office, which can be found here.
The Drug Policy Alliance is the nation's leading organization promoting drug policies grounded in science, compassion, health and human rights.
(212) 613-8020
LATEST NEWS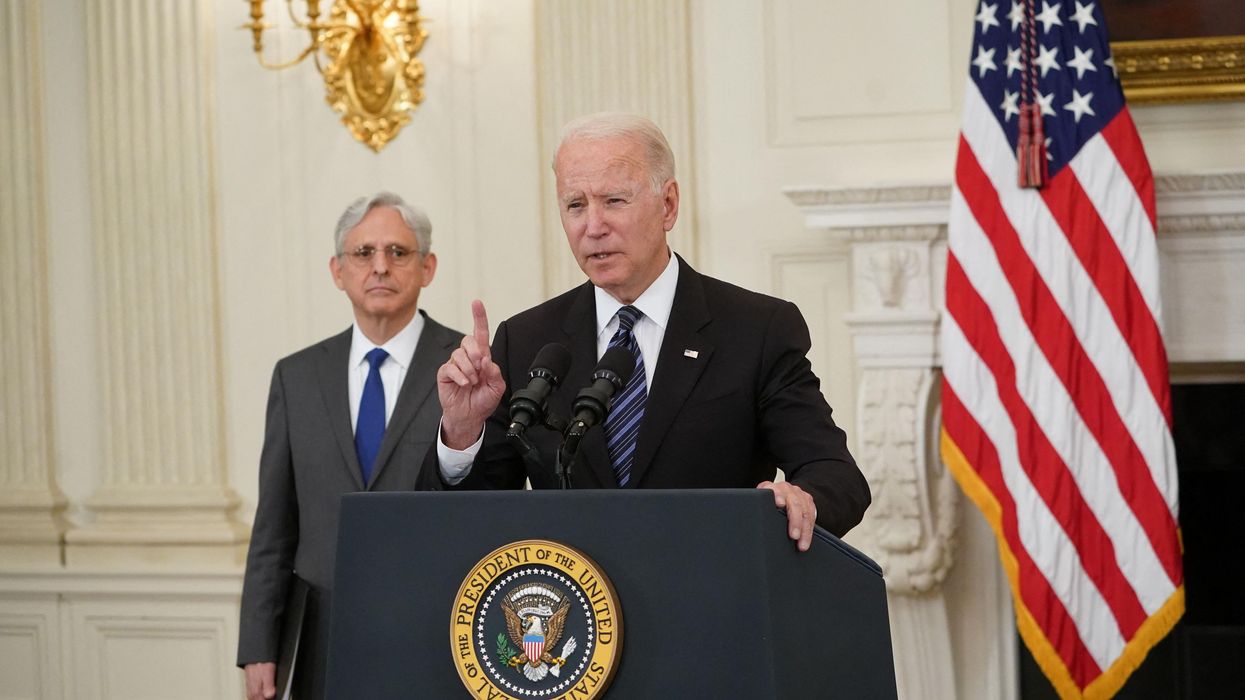 "As the previous administration violated legal and ethical norms at every turn, Attorney General Merrick Garland's choice of continuity with the Trump DOJ's positions erodes the integrity of the very institution he is determined to protect," said one researcher.
Two years after President Joe Biden was inaugurated, his administration continues to advance Trump-era legal positions in dozens of court cases, a progressive watchdog group revealed Friday.
Former President Donald Trump's Department of Justice (DOJ) "consistently made a mockery of the law throughout his four years in power," the Revolving Door Project (RDP) noted in the latest release of its long-running litigation tracker.
Even though "their laughable reasoning and indefensible positions were struck down at a historic rate, many cases were still waiting for Biden," RDP wrote. "Two years into Biden's presidency, an alarming number remain, either in some form of pause or advancing forward with the Biden administration adopting Trump's position."
RDP's litigation tracker, a noncomprehensive database updated Friday to include additional cases and developments, breaks down legal actions across more than a dozen categories. A selection of the Biden administration's moves follows:
Immigration
Biden's DOJ bowed to Republican pressure and pulled out of settlement talks with migrants whose families were separated at the border;
The Biden administration continues to misuse Title 42 public health authority, first misused by Trump, to turn away asylum-seekers at the border; and
The Biden administration continued to defend the practice of violating the legal rights of unaccompanied migrant children under the Migrant Protection Protocols (MPP) program.
Environment
Though Biden canceled the Keystone XL pipeline on his first day as president, his Department of Justice defended the Trump-approved Line 3 pipeline in court; and
The Biden administration urged an appeals court to overturn an offshore fracking ban once backed by Vice President Kamala Harris.
Education
Biden's DOJ defended Betsy DeVos and her corrupt Education Department's actions in court.
Voting Rights
Biden failed to defend voting rights amid historic assault.
Criminal Justice Reform
Biden endorsed an expansion of police power.
Social Security
Biden's DOJ defended a Social Security provision that deprives Puerto Rico residents of benefits before the Supreme Court.
Executive Power and Immunity
Biden's DOJ is defending former President Trump in a defamation lawsuit stemming from a sexual assault accusation; and
Biden's DOJ argued to toss out lawsuits against Trump and top officials for violently removing protestors ahead of a photo-op.
Death Penalty
Biden's DOJ asked the Supreme Court to reinstate the death sentence in the Boston Marathon bomber case.
International Law/Human Rights
Biden's DOJ declined to take a position on whether prisoners at Guantánamo have due process rights.
"Fidelity to Trump-era positions takes many forms," RDP pointed out. "Biden's DOJ successfully defended Trump-era warrantless searches of travelers' phones; in 2022, the public learned that customs officials maintain a huge database of travelers' copied phone data. The DOJ continued to prosecute an Indigenous woman arrested while praying on sacred grounds disrupted by Trump's border wall construction. They successfully defended the 17-year allowance Trump's EPA granted to Montana to fail to meet clean water standards for nutrient pollution."
In addition, the Biden White House persists "in siding with the pork industry against California and animal rights groups in a high-profile Supreme Court case, despite dozens of Democratic lawmakers urging a change of course," RDP continued. "National Pork Producers Council v. Ross is not the only animal farming case in which the Biden-Garland Justice Department continues to maintain Trump administration positions. The latest update to the litigation tracker shows the Justice Department continuing to defend multiple Trump-era Department of Agriculture decisions that excuse or enable the cruel treatment of poultry, lab-kept primates, and pigs in slaughterhouses."
In a statement, RDP researcher Ananya Kalahasti said that "as the previous administration violated legal and ethical norms at every turn, Attorney General Merrick Garland's choice of continuity with the Trump DOJ's positions erodes the integrity of the very institution he is determined to protect."
"While the Justice Department makes concerted strides towards a more just application of the law in many cases," Kalahasti added, "it pulls backward in others, muddling the legacy and body of precedent it is shaping in real-time."
RDP researcher Hannah Story Brown observed that although "the Justice Department has chosen continuity with its Trump-era position in amicus filings before the Supreme Court in National Pork Producers Council v. Ross... the Biden administration still has a potent opportunity to chart a better course, withother ongoing cases like Suncor v. Boulder County Commissioners, a climate damages case in which the Supreme Court has solicited the Justice Department's opinion."
Brown made clear that RDP is "watching closely to see whether the Justice Department chooses to break from or maintain the position it first adopted under disgraced former DOJ environmental attorney Jeffrey Clark in related state-level climate cases."
Under normal circumstances, maintaining the previous administration's positions "would be relatively routine," RDP argued. "Even if the White House is shifting from one party to another, it is not generally assumed that all of the federal government's litigation positions will change. Instead of a blanket reversal, each case tends to receive a thorough review before the new administration decides to stay the course or reverse."
"But these are not normal circumstances," the group continued. "At every turn and in every corner of the federal government, the Trump administration gleefully trampled the law. In fact, loyalty to the president's person—which plainly required a willingness to ignore legal constraints—was a nonnegotiable condition of employment. In the wake of such an attack, normal deference is not warranted."
"The Biden administration must move quickly to drop, reverse, or settle the cases that Trump left behind," RDP stressed. "And—we would have thought this wouldn't need to be said—the administration should adopt Trump's positions about as often as a stopped clock is accurate."
News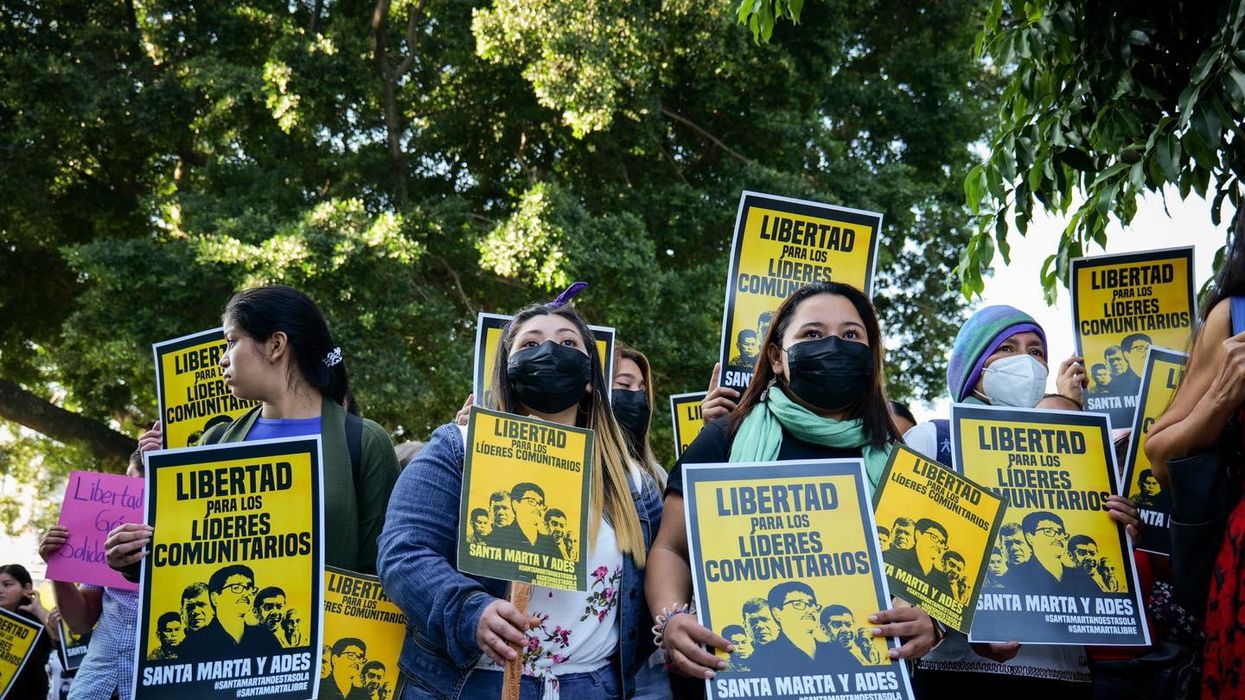 Critics warn that the Salvadoran government is "desperate for revenues" and trying to "demobilize potential grassroots opposition" to reversing a historic nationwide ban on environmentally destructive metal mining.
More than 250 organizations from 29 countries came together Friday to pressure the Salvadoran government to drop the charges against and release five water defenders who were instrumental in achieving a 2017 legislative ban on metal mining in El Salvador.
Global alarm has been building since Miguel Ángel Gámez, Alejandro Laínez García, Pedro Antonio Rivas Laínez, Teodoro Antonio Pacheco, and Saúl Agustín Rivas Ortega were detained in northern El Salvador on January 11. In a case that critics call politically motivated, they are accused of murdering an alleged military informant over three decades ago and of illicit association, which the government of Salvadoran President Nayib Bukele has used to detain tens of thousands of supposed gang members.
The groups' joint statement highlights that "thanks in part to its ill-advised embrace of Bitcoin, the Salvadoran government is under enormous pressure to find new revenues" and is reportedly considering reversing the historic mining ban—despite environmental concerns and the Central American country's ongoing water issues due to the climate emergency and pollution.
"Among El Salvador's greatest heroes of this century are the brave water defenders, including several of those arrested last week."
"The five are accused by El Salvador's attorney general of an alleged murder over 30 years ago during the brutal civil war in El Salvador that claimed the lives of 75,000," explained the organizations. "The victims of crimes from that war, which saw a U.S.-backed dictatorship and right-wing death squads kill tens of thousands, have, for decades, been calling for justice."
"The current government, however, has chosen to actively uphold decades of impunity," the groups continued. "Rather than investigate or prosecute those responsible for the dozens of cases of human rights violations and crimes against humanity that members of the Salvadoran military committed against the Santa Marta community (including the murders of the Lempa River massacre in 1980, where 30 people were assassinated and 189 were disappeared), the government is now re-victimizing the community by targeting their leaders, who have been outspoken against the policies of the current government."
"This further raises questions about whether the attorney general's true motivation is to attempt to silence these water defenders, especially in light of the current administration's crusade to criminalize, persecute, and demobilize its political opponents," adds the statement, spearheaded by the U.S.-based Institute for Policy Studies (IPS)—which in 2009 honored the National Roundtable on Metals Mining, a coalition the arrested men helped build, with its annual Letelier-Moffitt Human Rights Award.
The collective demand that Bukele's government "drop the charges against the five water defenders and otherwise release them from prison to await their trial" came a day after a Salvadoran judge ruled that the case should proceed and the leaders of the Association of Economic and Social Development (ADES) Santa Marta should remain detained.
\u201c#SantaMartaNoEst\u00e1Sola| La comunidad Santa Marta es ejemplo de organizaci\u00f3n en defensa de los bienes naturales. El movimiento ambiental acompa\u00f1a sus resistencias y demanda que se respete los derechos de los l\u00edderes ambientalistas detenidos de @ades_sm y la comunidad.\u201d

— ADES Santa Marta (@ADES Santa Marta) 1674151327
"Among El Salvador's greatest heroes of this century are the brave water defenders, including several of those arrested last week, who led the 13-year fight that culminated in El Salvador's legislature voting unanimously in 2017 to make that country the first in the world to ban all metals mining to save its rivers," IPS senior adviser John Cavanagh told Common Dreams.
Cavanagh, who co-authored with Robin Broad The Water Defenders: How Ordinary People Saved a Country from Corporate Greed, stressed that Bukele "is desperate for revenues" because he "has so mismanaged El Salvador's finances."
"So for Bukele's government, why not arrest key water defenders if you are exploring overturning the mining ban for the revenues that gold mining brings?" he said. "This is the great fear of water defenders in El Salvador. And, this is why there is now a global outcry over these arrests."
\u201c#SantaMarta | Diversos colectivos ambientalistas est\u00e1n afuera del Centro Judicial Isidro Men\u00e9ndez, exigiendo la libertad de los l\u00edderes comunitarios de Caba\u00f1as.\n\nVidalina Morales, presidenta de @ades_sm, habla de la lucha antiminera que han librado.\n\n\u270d\ud83c\udffb @GuerreroMarvin\u201d

— MalaYerba (@MalaYerba) 1674140382
Pedro Cabezas of the Central American Alliance on Mining said in an email to Common Dreams that "different from previous presidents, the government of Nayib Bukele has shown no interest in implementing pending aspects of the mining prohibitions of 2017, like environmental remediation and reparation for the victims of the mining conflicts."
"On the contrary," he explained, "recent government actions signal an imminent reopening of the mining sector: El Salvador joined the Intergovernmental Forum on Mining in 2021, legislation to create a Directorate of Hydrocarbons, Energy, and Mines was passed at the legislature this year, there are rumors that the current secret negotiations of a Free Trade Agreement with China involve negotiations on mining, and there are testimonies from the communities that representatives of mining companies are visiting their territories to offer social programs and to lease large quantities of land."
"With that in mind," Cabezas concluded, "the only explanation for the arbitrary detention of five community leaders of Santa Marta, the community that led the anti-mining struggle for more than 12 years in order to protect the fragile water supply in El Salvador, is to demobilize potential grassroots opposition to the government's plans."
News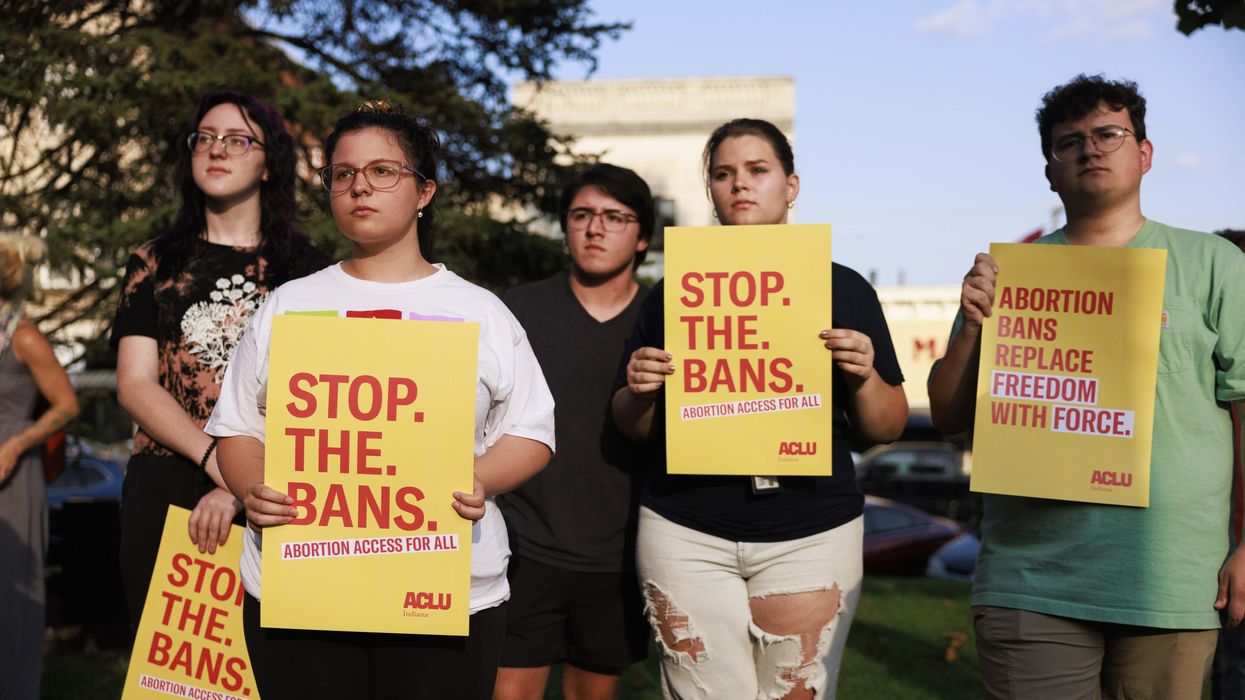 "This is an attempt to blatantly disregard the will of the people."
Kansas voters left little room for interpretation when a sizable majority voted in August to reject a ballot measure that would have paved the way for a statewide abortion ban—but that isn't stopping Republicans from attempting to force residents to continue unwanted pregnancies by imposing city-by-city bans.
State Sen. Chase Blasi on Thursday introduced Senate Bill 65, which would authorize cities and counties "to enact local laws more stringent than state law regarding regulation of abortion" and would repeal the state law which prohibits "political subdivisions" from enacting bans.
The proposal's language makes clear that cities and counties would not be permitted to protect abortion rights if a state ban were to be imposed in the future—only to pass bans if abortion care remains legal in Kansas.
\u201cNEWS: Kansas lawmakers have introduced a bill that would allow cities + counties to ban abortion -- despite the August referendum where Kansans voted overwhelmingly in favor of protecting abortion rights.\u201d

— Caroline Kitchener (@Caroline Kitchener) 1674215954
"The irony of this bill is too much," Anamarie Rebori Simmons, a spokesperson for Planned Parenthood Great Plains Votes, told The New Republic on Friday. "The party that tried to remove fundamental protections from the state constitution didn't get the outcome they wanted when Kansans overwhelmingly supported abortion access. This is an attempt to blatantly disregard the will of the people."
Blasi proposed the legislation five months after 59% of Kansas voters rejected a ballot measure which would have removed the right to abortion care from the state constitution. In 2019, the Kansas Supreme Court ruled that under the constitution, pregnant people have a "right to personal autonomy" and that Kansans could legally obtain abortion care even if Roe v. Wade was overturned as it was last year.
The rejection of the ballot measure in August was seen as a major victory for abortion rights advocates and a clear illustration of the fact that Americans in both red and blue states "want to make their own decisions about abortion," as Nancy Northrup, president and CEO of the Center for Reproductive Rights, said at the time.
Since then, voters in Michigan, California, Kentucky, Montana, and Vermont have been asked whether they support or oppose restricting reproductive rights, and in all the states they have voted in favor of abortion access.
Washington Post reporter Caroline Kitchener noted that proposals like Blasi's "could become part of the playbook for combating the success of ballot initiatives that protect the right to abortion."
In Kansas, Rebori Simmons told The New Republic, "Abortion rights won in a landslide, including in the home county of the bill's sponsor."
"Politicians serve as the voice of the people in the legislature," she said, "and Republican lawmakers should know better than to silence those they represent."
News
SUPPORT OUR WORK.
We are independent, non-profit, advertising-free and 100%
reader supported.