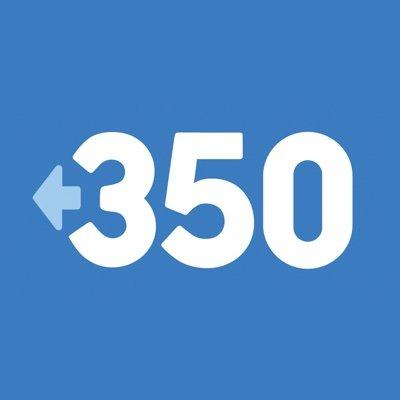 For Immediate Release
August, 23 2019, 12:00am EDT
Contact:
Lindsay Meiman,Senior U.S. Communications Specialist,lindsay@350.org,us-comms@350.org,+1 347 460 9082,New York, USA
As Amazon burns, Brazilians Disrupt Minister of the Environment Presentation Demanding Climate Action
Salvador, Brazil
On Wednesday, August 21, citizens disrupted the Brazilian Environment Minister to highlight the lack of action on fossil fuels and forest protection in addressing the climate crisis.
As the news of the Amazon burning at an unprecedented pace in Brazil continues, citizens disrupted the responsible Minister at a panel of the Latin American and Caribbean Climate Change Week event.
Holding banners and chanting phrases such as "We want our forests alive," the activists highlighted the failed environment and climate policies of the current government during the speech of the Minister of the Environment of Brazil, Ricardo Salles.
350's campaigner, Suelita Rocker, one of the protesters, said "The recent data about fires in the Amazon is showing that the current environmental policies are leading us to even more carbon emissions. Scientists, Indigenous Peoples, students and other groups are clearly saying that they want a quick and thorough transition to clean energy, stronger measures for forest conservation and real participation of the communities in the government decisions."
Holding posters with the messages "Yes to life" and "No more dismantling of the environmental policies", Rocker sat quietly on a chair in the middle of the front row and held her signs in a place where the minister could see, refusing to stand as is the normal protocol in Brazil. A considerable part of the audience also booed Salles.
Some messages on the signs were related to forest conservation, in the context of a sharp increase in the deforestation and burning rates in the Amazon. Other banners had slogans pointing to the recent attempts by the government of reduction of civil society participation in the decisions related to the environment.
In a panel shortly after the protests, a representative of the Brazilian NGO Engajamundo, which organizes mobilizations across the country, spoke about the urgency of solutions for the climate crisis and the lack of space for youth in decision-making processes. She also criticized the insufficient representation of indigenous people, black communities and women in discussions like the Latin America Climate Week itself.
"Governments have to ensure the participation of the most vulnerable people in the dialogues and decisions about the climate crisis. In this sense, it is essential that all sectors of society invest in projects that make climate education a reality" said Kinda VanGastel, from Engajamundo.
This comes as momentum picks up to ban fracking in Brazil, where such legislation is already moving through multiple states, and just one month before millions of people around the world gear up for the September 20-27 Global Climate Strikes and week of action.
350 is building a future that's just, prosperous, equitable and safe from the effects of the climate crisis. We're an international movement of ordinary people working to end the age of fossil fuels and build a world of community-led renewable energy for all.
LATEST NEWS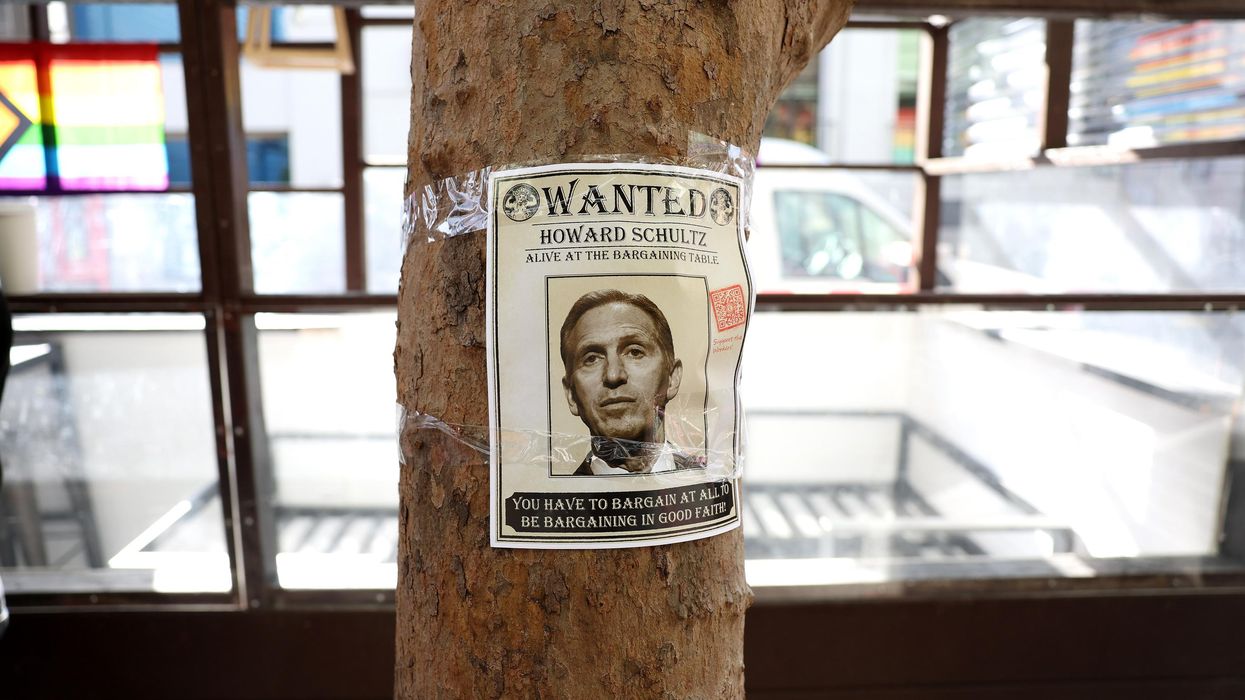 "Mr. Schultz, my request to you is simple: Obey the law," the Vermont senator wrote in a letter to Howard Schultz.
Sen. Bernie Sanders demanded in a letter to Starbucks CEO Howard Schultz on Wednesday that the company immediately end its "ruthless union-busting campaign" as the coffee giant's employees continue to face obstruction and retaliation while trying to organize—and win their first contract.
Sanders, the incoming chair of the Senate Health, Education, Labor, and Pensions (HELP) Committee, wrote that he has "serious concerns over Starbucks' concerted and relentless campaign against its workers' efforts to organize" and argued that the corporation's management has displayed a "flagrant disregard" for employee rights and federal law.
Since December 2021, workers at more than 270 Starbucks locations across the United States have voted to unionize—and the union has achieved a remarkable win rate of over 80% even amid aggressive backlash and illegal intimidation tactics from the company.

"There have been nearly 500 unfair labor practice cases filed against Starbucks and its affiliates," Sanders noted in his letter to Starbucks' billionaire chief executive, who is set to depart the company in April. "Further, the National Labor Relations Board (NLRB) has issued 69 complaints in response to those charges and has sought emergency preliminary injunctive relief in five additional cases in the federal courts. These allegations include claims that you personally threatened a worker by saying, 'If you hate Starbucks so much, why don't you work somewhere else?'"
"These violations include discriminatorily discharging more than a dozen union organizers, attempting to interfere with workers' right to distribute and wear union material, and refusing to bargain with the union," the Vermont senator continued. "Remarkably, Starbucks argued that a preliminary injunction reinstating seven employees allegedly discharged for unionizing their store in Memphis, Tennessee was unnecessary because the union had prevailed in the election anyway."
The new letter decrying Starbucks' anti-union conduct is the second Sanders has sent to Schultz in fewer than three months, but the latest comes as the senator is preparing to take charge of the Senate HELP Committee—a panel with investigative authorities, including subpoena power, that Sanders intends to use to spotlight corporate abuses.
"The American people know that workers have a constitutional right to form unions and that corporations that engage in illegal union-busting activities must be held accountable," Sanders said in a speech late Tuesday on the state of the U.S. working class.
In his letter on Wednesday, Sanders wrote, "Mr. Schultz, my request to you is simple: Obey the law. Sit down with your workers and bargain in good faith. Agree to a first contract that is fair and just. Stop shutting down pro-union shops and reinstate workers who have been fired for union organizing."
"Sit down with your workers and bargain in good faith. Agree to a first contract that is fair and just."
In November and December, unionized Starbucks workers across the country walked off the job in an attempt to highlight the company's rampant union-busting and pressure management to stop using well-worn stall tactics to sabotage contract negotiations.
Last month, the NLRB said Starbucks unlawfully refused to engage in contract negotiations at more than 20 unionized locations in Oregon and Washington state.
Starbucks workers also say the company is imposing sweeping hours cuts following the holiday season, leaving already-precarious workers struggling to afford basic necessities.
Erin Bray, a union supporter from Starbucks' University Way store in Seattle, said Wednesday that workers at the location are "contemplating applying for food stamps and partial unemployment (neither of which are guaranteed) just to keep roofs over our heads."
"Some baristas were given 'good-faith estimates' of 35 hours per week, and Starbucks is deliberately shorting those baristas by implementing new labor metrics," said Bray. "This just goes to show that our bosses' promises aren't worth a damn, which is precisely why we want fair scheduling policies written down in black and white as part of our collective bargaining agreement."
News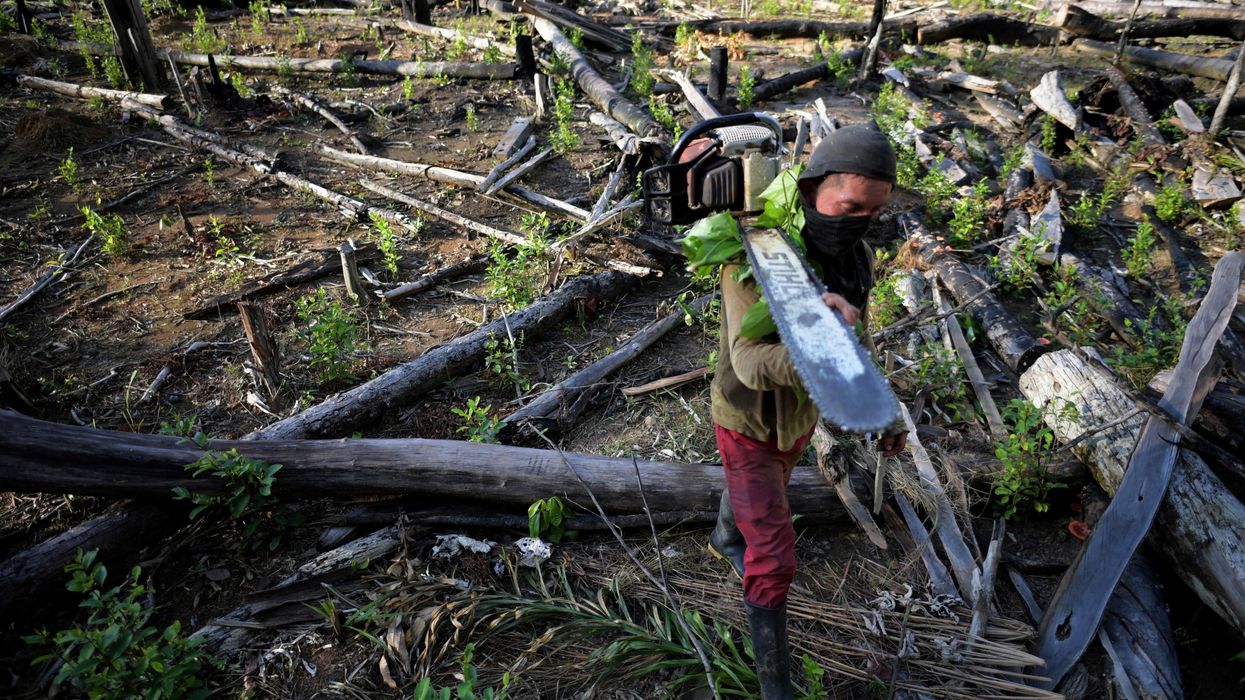 "Companies are making false claims and then they're convincing customers that they can fly guilt-free or buy carbon-neutral products when they aren't in any way carbon-neutral," one expert lamented.
Over 90% of the rainforest carbon offsets sold by the nonprofit organization that sets the world's leading sustainability standard "are largely worthless and could make global heating worse," an
investigation
published Wednesday by three media outlets revealed.
For nine months, The Guardian, Die Zeit, and SourceMaterial analyzed scientific studies of Verra, "the world's leading carbon standard" in a voluntary global offset market worth $2 billion annually and growing. Verra's customers include major multinational corporations, and the analysis' findings cast doubts over the carbon offset credits the companies buy in order to label their products as "carbon neutral" or assure customers that they can consume their products or services without worsening the climate emergency.

"The implications of this analysis are huge," said Barbara Haya, head of the Carbon Trading Project at the University of California, Berkeley. "Companies are making false claims and then they're convincing customers that they can fly guilt-free or buy carbon-neutral products when they aren't in any way carbon-neutral."
\u201cNEW: Forest carbon offsets approved by the world\u2019s leading provider and used by Disney, Shell, Gucci and others are largely worthless and could make global heating worse, a new investigation finds.\n\nWith @hannahknuth , @herrfischer & @lukewbarratt \n\n\ud83d\udc47\ud83d\udc47\n\nhttps://t.co/KpKlXqzy0K\u201d

— Patrick Greenfield (@Patrick Greenfield) 1674050676
According to The Guardian, key findings of the analysis include:
Only a handful of Verra's rainforest projects showed evidence of deforestation reductions, according to two studies, with further analysis indicating that 94% of the credits had no benefit to the climate;
The threat to forests had been overstated by about 400% on average for Verra projects, according to analysis of a 2022 University of Cambridge study;
Gucci, Salesforce, BHP, Shell, easyJet, Leon, and the band Pearl Jam were among dozens of companies and organizations that have bought rainforest offsets approved by Verra for environmental claims; and
Human rights issues are a serious concern in at least one of the offsetting projects, which involved home destructions and forced evictions in Peru.
"I have worked as an auditor on these projects in the Brazilian Amazon and when I started this analysis, I wanted to know if we could trust their predictions about deforestation," Thales West, a lead author on the studies, told The Guardian. "The evidence from the analysis... suggests we cannot. I want this system to work to protect rainforests. For that to happen, we need to acknowledge the scale of problems with the current system."
Co-author Erin Sills said: "I'd like to find that conserving forests, which conserves biodiversity, and conserves local ecosystem services, also has a real effective impact on reducing climate change. If it doesn't, it's scary, because it's a little bit less hope for reducing climate change."

Verra responded to the outlets' analysis by saying the paper's claims are based on "methods that do not account for project-specific factors that cause deforestation."
"As a result, these studies massively miscalculate the impact of REDD+ projects," the organization added, referring to the United Nations Framework Convention on Climate Change (COP) framework "to guide activities in the forest sector that reduces emissions from deforestation and forest degradation."
\u201cThe blue lines show what happened in similar areas at the same time. Everybody is of course entitled to their own opinion. \n\nThe chart is from Thales West's study about carbon offset projects in Brazil, which we have used for further analysis https://t.co/daFSN9GgHr\u201d

— Tin Fischer (@Tin Fischer) 1674063927
Die Zeit's Tin Fischer posted a pair of tweets pushing back against Verra's comments with a chart from one of West's studies.
News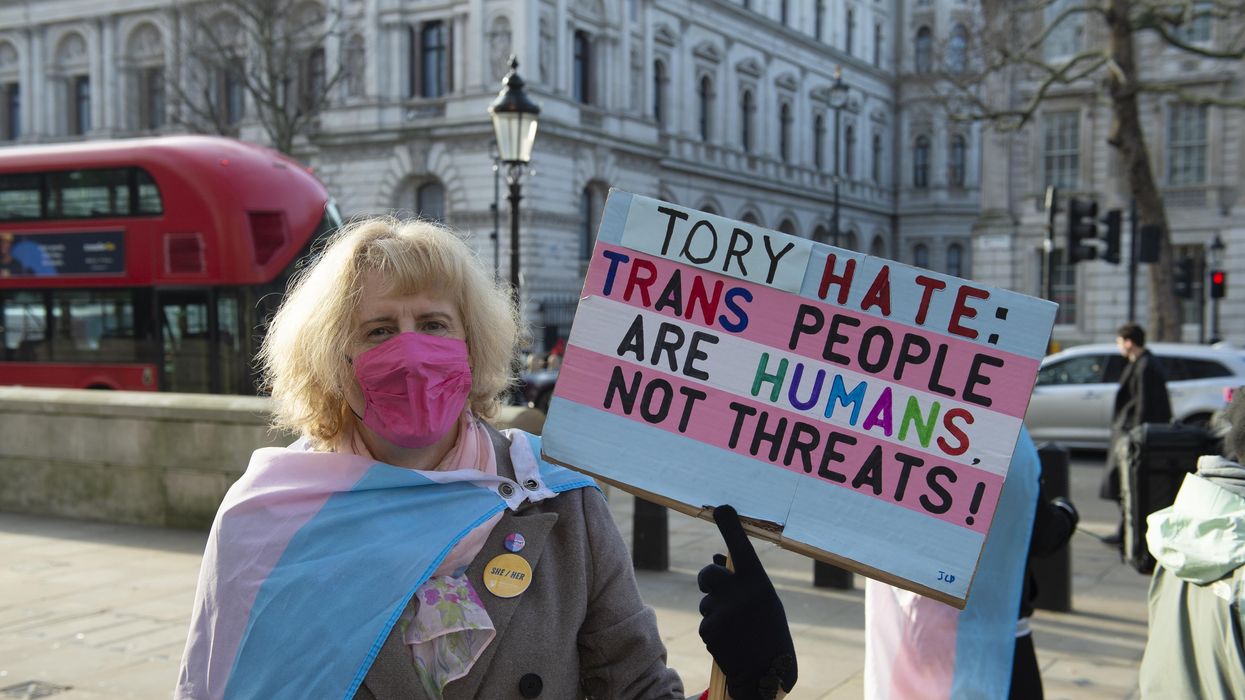 One Scottish National Party leader accused the Tory government of "seeking to stoke a culture war against some of the most marginalized people in society."
Scottish First Minister Nicola Sturgeon said late Tuesday that her government will "inevitably" challenge the United Kingdom in court after Prime Minister Rishi Sunak's Conservative government vetoed a recently passed LGBTQ+ rights bill—a move that critics say will harm both the LGBTQ+ community and the state of democracy across the United Kingdom.

Weeks after the Scottish Parliament
passed
its Gender Recognition Reform Bill, the U.K. secretary of state for Scotland, Alister Jack, announced Tuesday that the government was for the first time invoking section 35 of the Scotland Act to veto the legislation, arguing the bill deals with a matter "reserved" for British Parliament.
The bill would lower the age at which people can apply for a gender recognition certificate, allowing people as young as 16 to do so. People would no longer need to be diagnosed with gender dysphoria in order to apply for a certificate, and people 18 and up would have to live as their gender identity rather than their sex assigned at birth for only three months in order to be recognized. Sixteen- and 17-year-olds would need to live as their gender identity for six months. Currently, anyone who wishes to apply for a certificate is required to live as their gender for two years, in addition to being officially diagnosed.
Jack claimed the legislation would make fraudulent applications more likely—even though the bill would make lying about one's gender identity on an official application punishable by up to two years in prison. The claim led Stephen Flynn, parliamentary leader of the pro-independence Scottish National Party, to accuse Sunak's government of "seeking to stoke a culture war against some of the most marginalized people in society."
\u201c"Are we not now on a slippery slope from devolution to direct rule?"\n\nSNP leader Stephen Flynn accuses the Tories of "seeking to stoke a culture war" after blocking Scotland's Gender Recognition Reform bill.\u201d

— PoliticsJOE (@PoliticsJOE) 1674048847
Sturgeon, who leads the SNP, told the BBC that the Tories have made a "profound mistake" and pledged to "vigorously defend this legislation."
"In doing so we will be vigorously defending something else, and that is the institution of the Scottish Parliament and the ability of MSPs, democratically elected, to legislate in areas of our competence," she said. "In short, we'll be defending Scottish democracy."

As The Washington Post reported on Wednesday, the Conservatives have previously taken a relatively liberal position on transgender rights, but the party appears to be fanning the flames of a culture war over the issue, like their Republican counterparts in the United States. Last year Sunak suggested the words "man," "woman," and "mother" are under attack and said he would fight against "woke nonsense."
"The U.K. government cannot be trusted with trans rights, women's rights, or with devolution," said Member of Scottish Parliament (MSP) Monica Lennon, a Labour Party member. "Justice will prevail."
\u201cThe Scottish Parliament passed the Gender Recognition Reform (Scotland) Bill because trans people deserve to live with dignity.\n\nThe UK government cannot be trusted with trans rights, women\u2019s rights or with devolution. Justice will prevail.\u201d

— Monica Lennon MSP (@Monica Lennon MSP) 1673988300
Jo Maugham, director of the Good Law Project in the U.K., called the Tories' decision a "nuclear option" and said the rejection of the Gender Recognition Reform Bill represents "a real deterioration in respect for the ability of people of Scotland to self-determine."
Fifteen rights organizations in Scotland signed a letter opposing the government's blocking of the bill, noting that while Conservatives claimed the legislation could endanger women and girls by making it easier for men to enter single-sex public bathrooms and changing rooms, "there are a number of very real threats to women's rights in Scotland and the U.K." that the Tories have made worse including austerity policies, the cost of living crisis, and low sexual assault conviction rates.
"We find it particularly concerning that so much political and media attention has been devoted to the debate around this bill in place of tackling these genuine barriers to women's equality," said the groups, including Rape Crisis Scotland, Scottish Women's Aid, and Amnesty International. "The paths to equality for women and trans people [are] deeply interconnected and dependent on our shared efforts to dismantle patriarchal systems that impose barriers to full equality for us all."
News
SUPPORT OUR WORK.
We are independent, non-profit, advertising-free and 100%
reader supported.