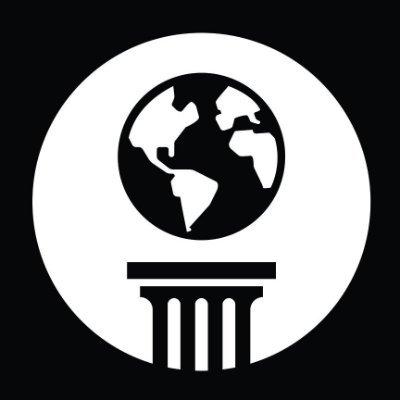 Earthjustice Statement on Sens. Whitehouse and Schatz Unveiling of the American Opportunity Carbon Fee Act
Early this afternoon, U.S. Senators Sheldon Whitehouse (D-RI) and Brian Schatz (D-HI) unveiled the American Opportunity Carbon Fee Act to reduce climate pollution by charging a fee for each ton of carbon emissions.
Statement from Martin Hayden, Earthjustice's Vice President of Policy and Legislation:
WASHINGTON
Early this afternoon, U.S. Senators Sheldon Whitehouse (D-RI) and Brian Schatz (D-HI) unveiled the American Opportunity Carbon Fee Act to reduce climate pollution by charging a fee for each ton of carbon emissions.
Statement from Martin Hayden, Earthjustice's Vice President of Policy and Legislation:
"Sens. Whitehouse and Schatz have been steadfast leaders in the efforts to take meaningful action on climate, both administratively and legislatively. They have been instrumental in supporting and defending the President's Clean Power Plan and the ongoing efforts to get this critical safeguard finalized and implemented.
The American Opportunity Carbon Fee Act will put a price tag on carbon pollution. Funds generated by any carbon fee must provide for climate justice, aid those most impacted by climate change and not subsidize pollution released into our air. We are grateful to have leaders in the Senate that are pursuing all options to stop climate change - the gravest challenge facing humanity."
ONLINE VERSION OF THE AMERICAN OPPORTUNITY CARBON FEE ACT:
https://earthjustice.org/documents/legal-document/american-opportunity-carbon-fee-actbill-text
ONLINE VERSION OF STATEMENT:
https://earthjustice.org/news/press/2014/earthjustice-statement-on-sens-whitehouse-and-schatz-unveiling-of-the-american-opportunity-carbon-fee-act
Earthjustice is a non-profit public interest law firm dedicated to protecting the magnificent places, natural resources, and wildlife of this earth, and to defending the right of all people to a healthy environment. We bring about far-reaching change by enforcing and strengthening environmental laws on behalf of hundreds of organizations, coalitions and communities.
800-584-6460
LATEST NEWS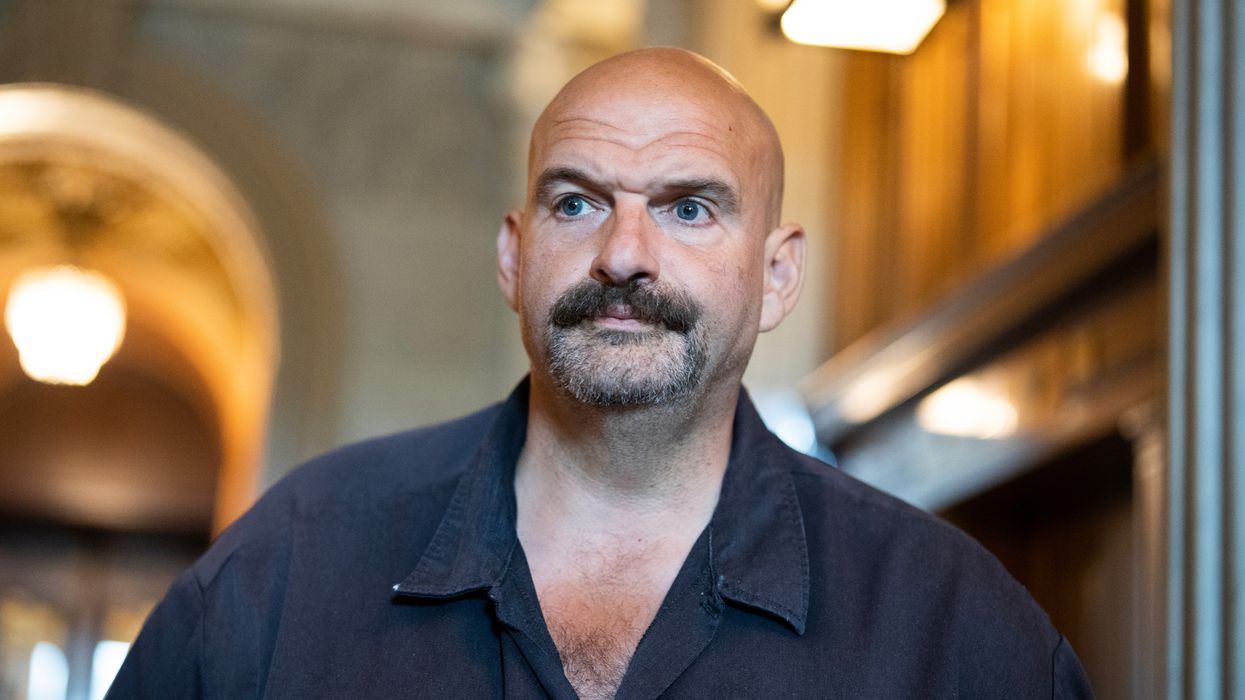 "If the Big Three can find money in the couch cushions to bump executive pay by 40% over the past few years, they sure as hell can find the money to give hard-earned raises to the people who actually build the cars and trucks."
With a potential strike just two days away, Democratic U.S. Sen. John Fetterman ripped the Big Three car manufacturers on Monday for being unreasonable in high-stakes contract negotiations with the United Auto Workers, arguing the companies' executive compensation packages make clear that they have plenty of resources to pay workers fairly.
"If the Big Three can find money in the couch cushions to bump executive pay by 40% over the past few years, they sure as hell can find the money to give hard-earned raises to the people who actually build the cars and trucks Pennsylvanians drive," Fetterman said in a statement.
General Motors CEO Mary Barra, the highest-paid Big Three CEO, took home nearly $29 million in total compensation last year.
Ford chief executive Jim Farley received total compensation of almost $21 million in 2022, while Stellantis CEO Carlos Tavares received nearly $25 million.
"It is time for the Big Three to come to the table in good faith and work with UAW to strike a fair deal," Fetterman said Monday. "UAW is ready, but these companies are being completely unserious."
The UAW's contracts with General Motors, Ford, and Stellantis are set to expire on Thursday, just before midnight. An overwhelming majority of participating UAW members voted late last month to authorize a strike if management doesn't agree to a fair contract by September 14, and recent polling shows the roughly 146,000 autoworkers would have a majority of the U.S. public on their side if they do strike.
"CEO pay went up 40%. No one said a word. No one had any complaints about that. But now, God forbid that workers actually ask for their fair share."
In an appearance on CNN late Monday, UAW president Shawn Fain said that while the two sides have "made some progress," there's still "a long way to go" and "a lot of issues" to resolve.
Ford has been prepping for a possible strike by readying non-union salaried employees to staff key parts distribution centers.
"Stellantis has been making its own preparations to weather a strike by stockpiling parts at a facility in Belvidere, Illinois, near its recently shuttered Belvidere Assembly Plant," Labor Notesreported Monday. "The company has been staffing the warehouse with newly hired non-union workers—which Stellantis is trying to keep secret because there are 1,300 laid-off UAW members from the assembly plant who still live in the area."
The UAW rejected initial contract proposals from GM, Ford, and Stellantis as "insulting" and "deeply unfair." GM and Ford offered wage increases of 10% and 9% respectively over four years, and Stellantis proposed a 14.5% wage hike with no cost-of-living adjustment.

UAW initially called for a 46% wage increase for autoworkers along with other demands, from an end to tiered compensation structures that harm newer workers to a 32-hour workweek with 40 hours of pay.
The union has since lowered its wage-hike demand to 36% over four years, according toBloomberg. "It is now asking for a series of increases over nearly five years that would start with an 18% boost and then alternate between 5% and 4% annually over the subsequent years of the contract," the outlet reported, citing unnamed people familiar with the UAW's offer.
Autoworkers' average hourly wages in the U.S. have fallen by 30% over the past two decades, and the UAW has pointed to major sacrifices autoworkers made during the industry's crisis in the late 2000s as a reason for its ambitious contract demands. The union agreed to give up retiree healthcare for new hires and cost-of-living adjustments for all members as automakers pushed for a federal bailout in 2008.
"It's amazing to me how analysts, when workers ask for their fair share, it's always the end of the world," Fain told CNN's Jake Tapper on Monday. "CEO pay went up 40%. No one said a word. No one had any complaints about that. But now, God forbid that workers actually ask for their fair share of equity in the fruits of the labor and the product they produce."
News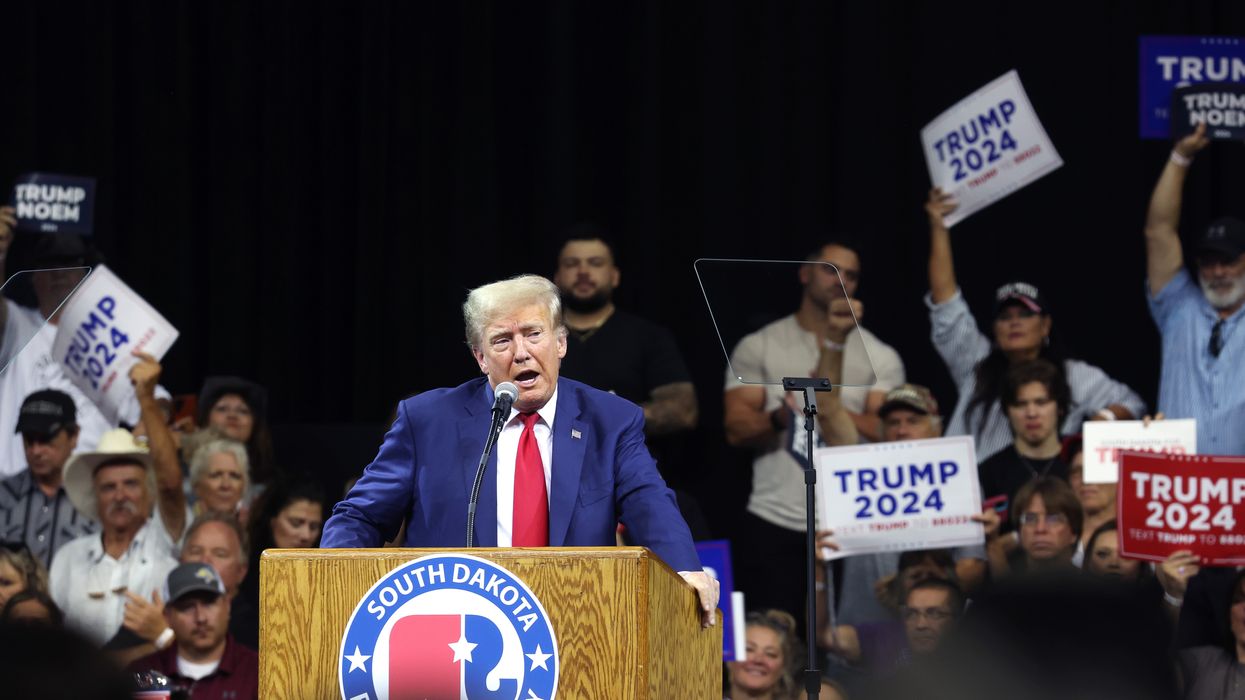 Legal experts dismissed the move, which comes after the judge rejected an attempt by the GOP ex-president and current presidential candidate to delay the trial until 2026, after the 2024 election.
Former U.S. President Donald Trump's legal team on Monday asked the judge overseeing his federal election interference case—stemming from his efforts to overturn the 2020 results and him provoking the January 6, 2021 insurrection—to recuse herself, citing comments she made during cases involving some of his supporters who stormed the Capitol.
"The recusal motion was a risky gambit by Mr. Trump's legal team given that the judge, Tanya S. Chutkan, will have the initial say about whether or not to grant it," The New York Timesnoted. "Mr. Trump's lawyers have tried this strategy before, attempting—and failing—to have the judge overseeing his state felony trial in Manhattan step aside."
Along with those two cases, Trump faces an election interference case in Georgia and second federal case that, like the one overseen by Chutkan, is spearheaded by Special Counsel Jack Smith due to his presidential campaign. Trump remains the front-runner in the GOP's 2024 primary race despite being indicted four times this year.
A grand jury indicted Trump in the federal election case early last month, hitting him with what one watchdog group called his "most significant charges yet." His attorneys pushed for a 2026 trial—well after next year's election—but Chutkan, an appointee of former President Barack Obama who was randomly assigned to the case, scheduled it for March 4, 2024.
"Judge Chutkan has, in connection with other cases, suggested that President Trump should be prosecuted and imprisoned. Such statements, made before this case began and without due process, are inherently disqualifying," Trump's lawyers argued in the Monday motion. "Although Judge Chutkan may genuinely intend to give President Trump a fair trial—and may believe that she can do so—her public statements unavoidably taint these proceedings, regardless of outcome."
The motion points out that during a December 2021 hearing for Robert Palmer, Chutkan said: "Mr. Palmer—you have made a very good point, one that has been made before—that the people who exhorted you and encouraged you and rallied you to go and take action and to fight have not been charged... So you have a point, that the people who may be the people who planned this and funded it and encouraged it haven't been charged, but that's not a reason for you to get a lower sentence."
The filing adds that during an October 2022, the judge told another defendant, Christine Priola:
This was nothing less than an attempt to violently overthrow the government, the legally, lawfully, peacefully elected government by individuals who were mad that their guy lost. I see the videotapes. I see the footage of the flags and the signs that people were carrying and the hats they were wearing and the garb. And the people who mobbed that Capitol were there in fealty, in loyalty, to one man—not to the Constitution, of which most of the people who come before me seem woefully ignorant; not to the ideals of this country; and not to the principles of democracy. It's a blind loyalty to one person who, by the way, remains free to this day.
Responding to Trump's motion on social media, University of Alabama law professor Joyce Vance, who is also an NBC News and MSNBC legal analyst, said Monday that it is "unsurprising that he would do this" but it "seems unlikely to succeed."
"The case for refusing Judge [Aileen] Cannon in Florida would be far stronger and so far, the [government] has not chosen to bring it," Vance added of the Trump appointee overseeing the other federal case, which involves classified documents.
Stephen Gillers, a legal ethics professor at New York University School of Law, reached a similar conclusion.
"I understand why Trump would like another judge, and I understand why Trump would like another venue," Gillers told The Washington Post, "but nothing I've heard—including the fact that Judge Chutkan has sentenced harshly other January 6 defendants—would warrant a recusal."
"Things such as what is said or done within the four corners of a case before her as a judge cannot be a basis for recusal because she's doing her job," he continued. "That's what judges do."
Some legal scholars and advocacy groups argue that regardless of the results of the four criminal cases, the 14th Amendment to the U.S. Constitution disqualifies Trump from holding office again because he incited an insurrection. A watchdog and lawyers for six Republican and unaffiliated Colorado voters filed a related lawsuit last week.
News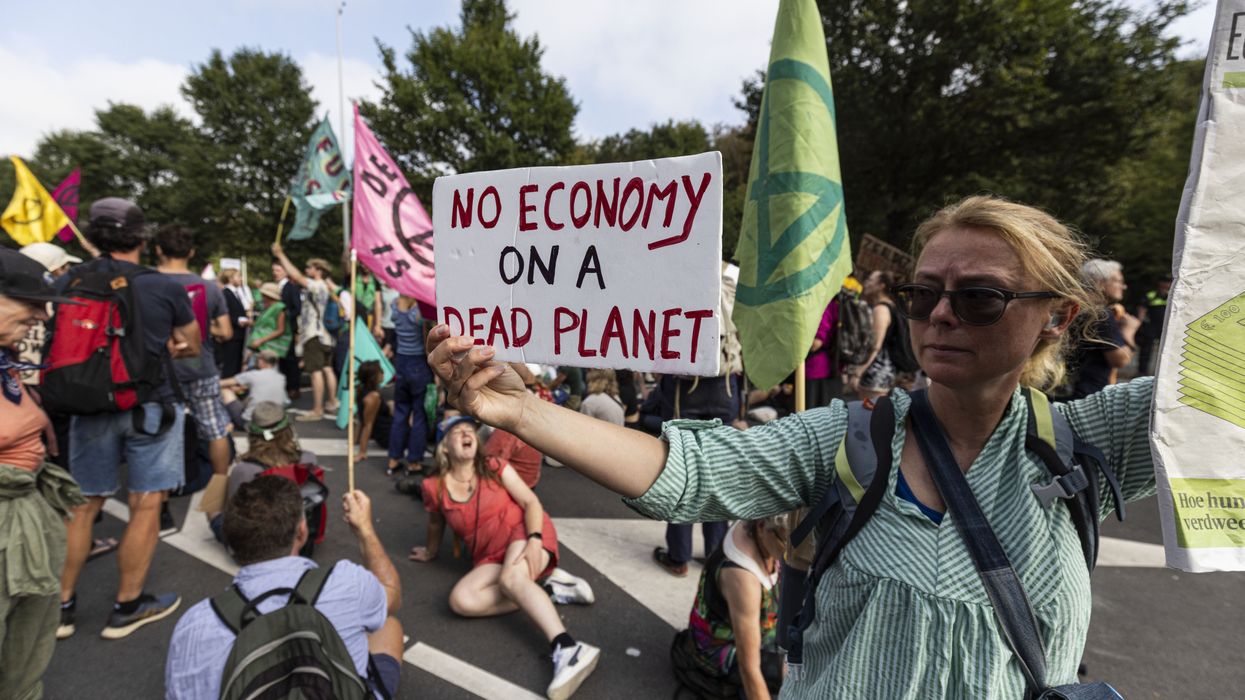 "When we the people use our collective power we can win," said one campaigner.
"September 15-17, 2023. Everywhere."
Those are the dates and location of the international mobilization against fossil fuels set to take place this coming weekend, and the last word is hardly an exaggeration as organizers with the Global Fight to End Fossil Fuels report that more than 400 actions, marches, rallies, and other events have already been registered around the world.
More than 780 organizations have endorsed the day of action—up from 500 less than a week ago—and millions of participants are expected to rally from Cape Town, South Africa to Manila, Philippines and Lahore, Pakistan, as well as in dozens of cities and towns across the United States, the largest emitter of greenhouse gases in history.

The protests are scheduled just before the United Nations Climate Ambition Summit, taking place on September 20 in New York, where groups including the NAACP, Sierra Club, and Sunrise Movement are supporting the March to End Fossil Fuels on September 17.
More than 10,000 people are expected to march in New York to demand that U.S. President Joe Biden end federal approvals for new fossil fuel projects like the Willow drilling project in Alaska and phase out oil and gas drilling in federal lands and waters; declare a climate emergency to unlock resources to accelerate the transition to renewable energy; and provide a just transition that creates millions of green jobs while supporting people who have worked in the fossil fuel industry.

"President Biden is in an unparalleled position to lead the world toward cleaner, less polluting energy options and eliminate the dependence on dangerous fossil fuels," said organizers of the New York march. "If he takes action, he will protect our health, boost our economy, and tackle the climate crisis head-on."

The March to End Fossil Fuels is backed by advocates including author Naomi Klein, 350.org co-founder Bill McKibben, actor and Third Act leader Jane Fonda, and lawmakers including U.S. Sen. Ed Markey (D-Mass.) and Rep. Rashida Tlaib (D-Mich.).

On Monday, scientists including Lucky Tran of the March for Science and biologist Sandra Steingraber announced that 300 climate experts had signed their letter to Biden reminding him that "a broad scientific consensus exists" that fossil fuel extraction must be drawn down immediately to keep global heating below 1.5°C.
The scientists plan to release the letter with all signatures ahead of Sunday's march.
The global mobilization—and the Climate Ambition Summit, where leaders of countries that emit the most heat-trapping gases will be expected to present updated plans to reduce their emissions and phase out fossil fuels—comes after a summer in the Northern Hemisphere in which numerous temperature records were broken.
As Common Dreamsreported last week, U.N. Secretary-General António Guterres warned that "climate breakdown has begun" when U.S. scientists found the summer was the hottest on record. Scientists have said that extreme weather events such as wildfires in Canada and heatwaves in the U.S. and Europe in recent months would not have happened without human-caused planetary heating.
Tasneem Essop, executive director of Climate Action Network, emphasized that popular uprisings against the fossil fuel industry and the politicians that continue to support it have found success, such as the campaign that pushed Ecuadorians to vote against drilling in the Yasuní National Park in the Amazon last month.

"July 2023 was the hottest month in recorded climate history," said Essop. "The unparalleled, deadly climate disasters sweeping the world seem to leave polluters unfazed. Historical emitters like Norway, the U.K., and the USA are announcing new fossil fuel projects even as floods, fires, and heatwaves take over our lives. We take inspiration from recent victories in the Yasuní region with the referendum to stop oil drilling."
"When we the people use our collective power we can win," Essop added. "Let our resistance against fossil fuels in September send a loud message to the fossil fuel industry and their supporters that their time is up."
Outside of the U.S., more than 3,000 people are expected to join the Pakistan Climate March in the southern Sidh province; 100,000 are expected to join a march in Abuja, Nigeria; and 3,000 are expected to march near Malacañang Palace in Manila.

"We demand a phaseout of fossil fuels now," said Farooq Tariq, secretary-general of Kissan Rabita Committee in Pakistan. "The fossil fuel industry and its supporters bear responsibility for the climate crisis and perpetuate a predatory and destructive economic system that harms both people and the planet."
News
Independent, nonprofit journalism needs your help.
Please Pitch In
Today!