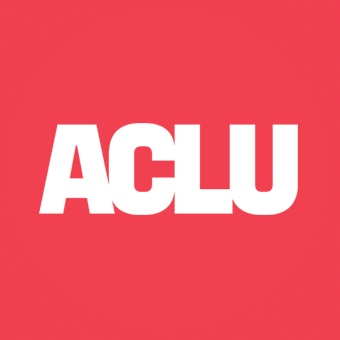 For Immediate Release
Contact:
Vesna Jaksic, ACLU National, (347) 514-3984 or (202) 675-2312; media@aclu.org
Supreme Court Agrees to Hear Voting Rights Act Case
Civil Rights Law Must Be Upheld in Order to Protect Minorities' Voting Rights, ACLU Says
WASHINGTON
The U.S. Supreme Court today agreed to review Shelby County v. Holder, a case that challenges the constitutionality of Section 5 of the Voting Rights Act.
"As we have seen in a number of states this year, efforts to enact voting laws that target people of color and other groups are unfortunately far too common," said Laughlin McDonald, director of the ACLU Voting Rights Project. "Section 5 of the Voting Rights Act helps eliminate such discriminatory and harmful practices. We hope the Supreme Court will recognize the vital role this civil rights-era law plays in protecting the fundamental right to vote and ensuring equal access to voting."
The ACLU had intervened in the case on behalf of four Shelby County voters and the Alabama State Conference of the National Association for the Advancement of Colored People (NAACP) in order to protect the minority vote. The Supreme Court took no action on Friday in Nix v. Holder, which also challenges the constitutionality of the Voting Rights Act. In that case, the ACLU intervened on behalf of residents of Kinston, N.C. and the North Carolina State Conference NAACP.
Since 1965, Section 5 of the Voting Rights Act has been protecting racial and language minorities' access to voting. It requires jurisdictions like Shelby County and Kinston that have a history of discriminatory voting practices to obtain approval, or preclearance, before changing their election laws. Section 5 has been challenged in the past, but the Supreme Court has consistently upheld its constitutionality.
"When Congress last extended Section 5 in 2006," McDonald said, "it compiled an extensive record, and overwhelmingly concluded that it was still needed."
According to the congressional report, without Section 5 "racial and language minority citizens will be deprived of the opportunity to exercise their right to vote, or will have their votes diluted, undermining the significant gains made by minorities in the last 40 years."
For more information about the Voting Rights Act, go to: www.aclu.org/voting-rights/voting-rights-act-0
For more information on the ACLU's work on voting rights, go to: www.aclu.org/press-room-voting-rights
The American Civil Liberties Union was founded in 1920 and is our nation's guardian of liberty. The ACLU works in the courts, legislatures and communities to defend and preserve the individual rights and liberties guaranteed to all people in this country by the Constitution and laws of the United States.
(212) 549-2666
LATEST NEWS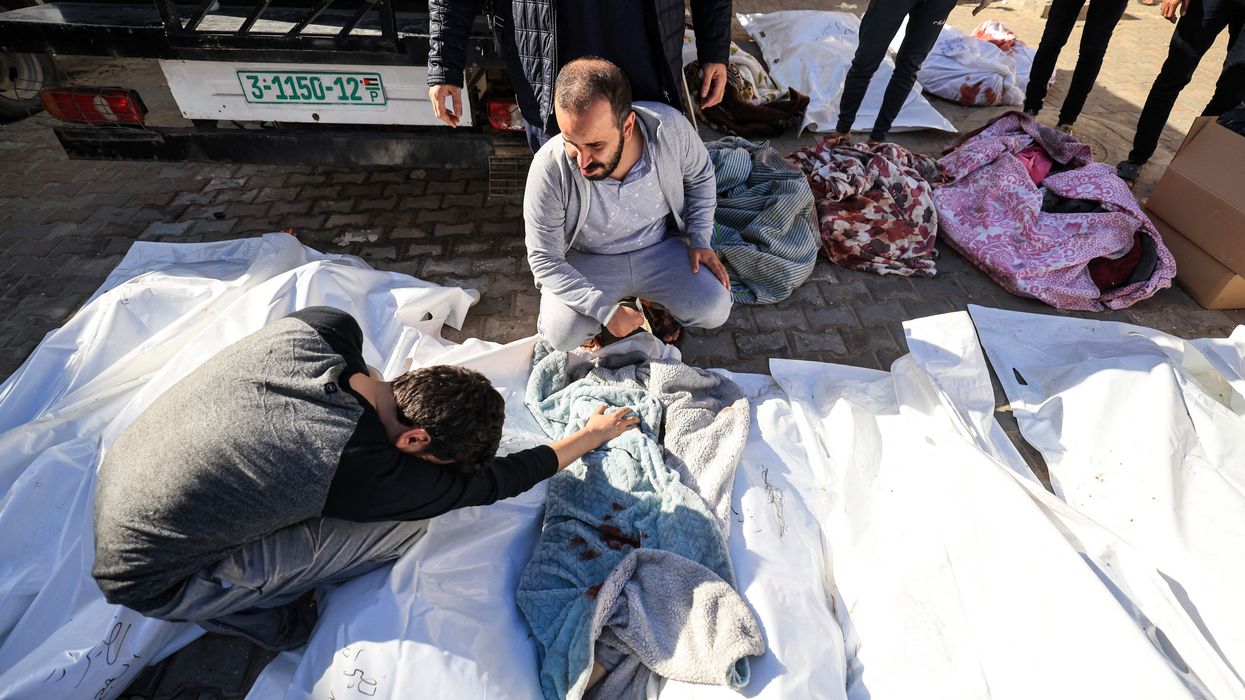 The leader of Hamas and Israel's prime minister both confirmed progress on a potential agreement to pause fighting and release hostages.
This is a developing story... Check back for possible updates...
Israel and Hamas are reportedly on the verge of a deal that would involve the release of hostages and a pause in bombing that has killed more than 13,000 people in Gaza and intensified the strip's humanitarian crisis.
An unnamed source briefed on the talks toldReuters on Tuesday that negotiations are in the "final stages" and a deal is "closer than it has ever been" since October 7, when a Hamas-led attack on southern Israel killed around 1,200 people.
The Qatar-mediated deal, according to Reuters, "envisages the release of around 50 civilian hostages by Hamas and of female and minor-aged Palestinian detainees from Israeli custody, as well as a multi-day pause in fighting."
Hamas leader Ismail Haniyeh confirmed Tuesday that a "deal on a truce" with Israel is "close." Israeli Prime Minister Benjamin Netanyahu said that "we are making progress" on a hostage agreement and hopes "there will be good news soon."
Netanyahu rejected a similar proposal earlier this month.

News of a potential deal comes after six weeks of Israeli bombing that has leveled much of the Gaza Strip, destroying homes and other civilian infrastructure, killing thousands of children, and displacing more than a million people. Additionally, Israel's siege has prevented adequate humanitarian aid from reaching desperate Gazans, leaving virtually the entire population at risk of starvation and forcing hospitals in the northern part of the strip to shut down.
A spokesperson for Gaza's Health Ministry toldAl Jazeera on Tuesday that the occupancy rate in northern Gaza's hospitals has reached 190%, overrun with victims of Israeli airstrikes.
Philippe Lazzarini, commissioner-general of the United Nations Relief and Works Agency for Palestine Refugees in the Near East (UNRWA), said in a speech Tuesday that "the people of Gaza are not safe anywhere: not at home, not under the U.N. flag, not in a hospital, not in the north, and not in the south."
"More than 900,000 people are sheltering in UNRWA installations, including in the north," said Lazzarini. "The conditions in these shelters are indescribable. They are massively overcrowded and shockingly unsanitary. On average, 150 people share a single toilet and 700 people share a single shower when available. These are breeding grounds for despair and disease."
A negotiated multi-day pause could allow additional humanitarian aid to enter Gaza, but it's unlikely that will be enough to alleviate emergency conditions in the Gaza Strip.
"We need an immediate humanitarian cease-fire," Lazzarini said. "We need respect for international humanitarian law so civilians are protected, and humanitarian organizations can work unhindered. We need a meaningful supply of humanitarian aid and commercial goods flowing into Gaza. The siege must be lifted."

News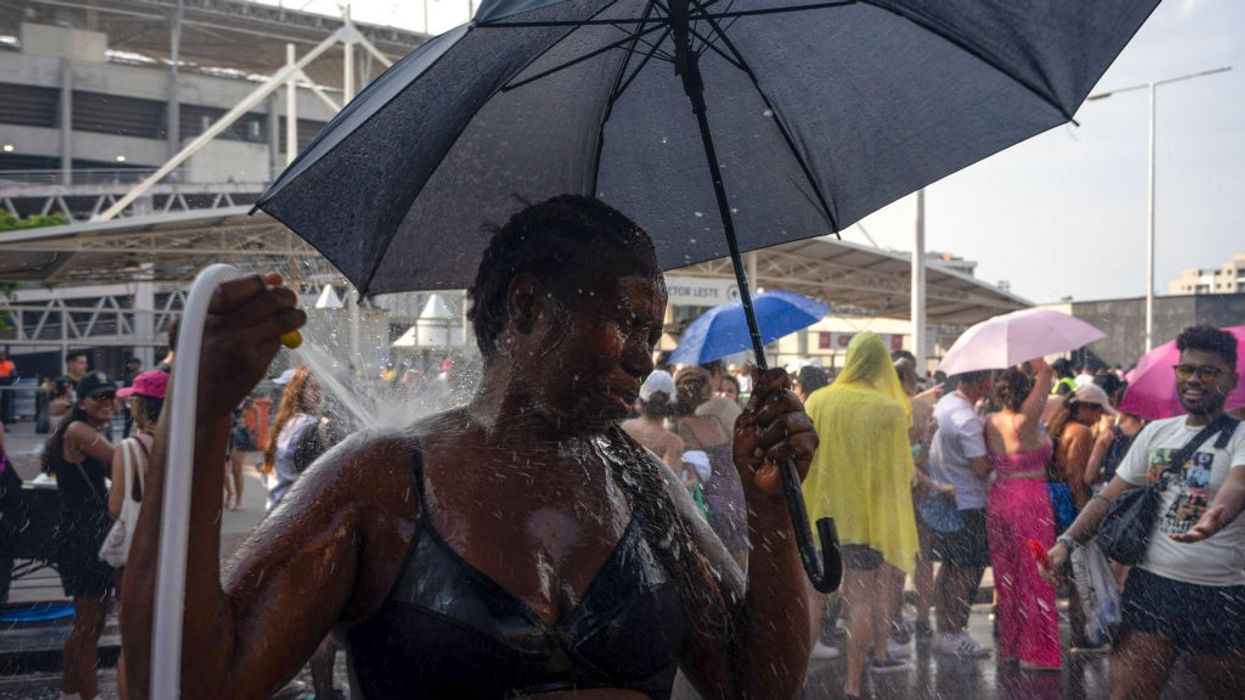 The heat index—which combines air temperature and humidity—hit an astounding 58.5ºC (137ºF), the highest index ever recorded, in Rio de Janeiro on Tuesday.
Amid a stifling heatwave this week Brazil is experiencing its highest temperatures ever recorded—a milestone that comes alongside global trends and fresh scientific data showing the world is far from meeting stated ambitions to reduce greenhouse gas emissions to curb the climate emergency.
According to the National Institute of Meteorology, temperatures in the southeastern city of Araçuaí hit 44.8ºC (112.6ºF) on Sunday, breaking the previous record set in 2005.
It was so hot over the weekend that international pop star Taylor Swift was forced to reschedule concerts nationwide.

Meanwhile, the heat index—which combines air temperature and humidity—hit an astounding 58.5ºC (137ºF), the highest index ever recorded, Tuesday morning in the country's second-most populous city of Rio de Janeiro.
The extreme heat is having a severe and negative impact on people's ability to work and live comfortably and putting a crush on the nation's power grid. As the Associated Pressreports:
Brazilians turned to fans, air conditioners and dehumidifiers to cool down, with utilities reporting record energy demand. Power outages were reported in Sao Paulo and Rio de Janeiro.

Amid the high heat, wildfires are burning widely in the Pantanal biome, the world's biggest tropical wetlands spanning parts of Mato Grosso and Mato Grosso do Sul states. The fires have ravaged an area about the size of Cyprus, or more than 947,000 hectares (about 3,600 square miles), according to the Environmental Satellite Applications Laboratory of the Federal University of Rio de Janeiro.

The wildfires are arriving earlier in some places and with much more intensity. With summer not even at its height, fears are growing of what's to come:
"The Pantanal is a region that's used to fires," biologist Gustavo Figueiroa, head of the environmental group SOS Pantanal, toldAl-Jazeera on Monday. "Normally, it regenerates naturally. But this many fires isn't normal."
Attributed in part to the El Niño effect, the historic temperatures in South America's largest country mirror the trend happening worldwide, with 2023 on track to be the hottest in 125,000 years, the result of burning fossil fuels and release of other heat-trapping gasses since the Industrial Revolution.
In addition to the heatwave and fires, heavy rains and damaging storms have brought severe flooding to other regions of the country, some resulting in the death of local residents and tens of thousands displaced.

Despite global efforts to reduce emissions and transition away from coal, oil, and gas, the latest figures from the United Nations in its 2023 Emissions Gap Report, released Monday, show that humanity is expanding its use of fossil fuels instead.

"The report shows that the emissions gap is more like an emissions canyon," U.N. Secretary-General António Guterres said in a statement. "A canyon littered with broken promises, broken lives, and broken records. All of this is a failure of leadership, a betrayal of the vulnerable, and a massive missed opportunity."
News
New research, said one campaigner, "makes clear that the body in charge of implementing global policies to reduce GHG emissions is totally captured by the transnational companies that destroy the planet the most."
As the fossil fuel-driven climate crisis has wreaked increasingly deadly havoc across the planet over the last two decades, lobbyists and other representatives of oil and gas interests have attended United Nations-led climate talks more than 7,000 times in an effort to prevent world leaders from challenging their destructive business model.

That's according to new research released Tuesday by the Kick Big Polluters Out coalition just over a week before the start of COP28 in the United Arab Emirates.
Drawing on official attendance lists since COP9 in 2003, the research shows that the U.N. has granted at least 7,200 attendance passes to delegates for fossil fuel companies and industry trade groups, which often use their presence to peddle false climate solutions such as carbon capture.
The advocacy coalition stressed that its estimate likely understates the presence of oil and gas representatives at past U.N. climate summits given that many delegates didn't specify their affiliation or attended under the banner of nations where they do business.
At COP28, attendees will be required to disclose their affiliation under new U.N. transparency rules put in place earlier this year after two consecutive climate summits were inundated by fossil fuel lobbyists. At COP26, oil and gas lobbyists had a larger presence than any single country, and more than 636 oil and gas lobbyists attended COP27.

Of the major oil and gas companies, Shell has sent the most staff—at least 115—to U.N. climate talks since 2003. The U.N. has granted a combined 267 attendance passes to disclosed staff from Shell, ExxonMobil, Chevron, BP, and TotalEnergies over the last 20 years, the new analysis says.
The report also shows that the International Emissions Trading Association (IETA), a group whose members include Exxon and Chevron, has been granted at least 2,769 passes to attend U.N.-led climate talks since 2003.

"The research makes clear that the body in charge of implementing global policies to reduce GHG emissions is totally captured by the transnational companies that destroy the planet the most," Pablo Fajardo of the Union of Affected Communities by Texaco/Chevron said in a statement. "The COP must be freed from polluting companies, or the COP becomes partly responsible for global collapse."
George Carew-Jones of the YOUNGO youth constituency at the United Nations Framework Convention on Climate Change noted that the U.N. currently "has no conflict-of-interest rules for COPs."
"This unbelievable fact has allowed fossil fuel lobbyists to undermine talks for years, weakening the process that we are all relying on to secure our futures," Carew-Jones added. "Young people around the world are losing faith in the COP process—we desperately need strong safeguards on the role that oil and gas firms are playing in these talks."
The new research is likely to intensify concerns that fossil fuel industry influence at COP28—which is headed by the CEO of the Abu Dhabi National Oil Company—will derail yet another critical opportunity to rein in oil, gas, and coal production, something that previous U.N. climate summits have failed to do in the face of worsening climate impacts across the globe.
Kathy Mulvey, accountability campaign director at the Union of Concerned Scientists, warned Monday that "without protections against conflicts of interest at COP28, the fossil fuel industry will be out in force."
"As we near the end of a year of devastating climate change-fueled disasters and record-breaking global average temperatures, the options to limit the worst potential impacts of climate change are narrowing," Mulvey wrote. "The fossil fuel industry has a lot to lose in the negotiations at COP28, and a lot to gain from continued diversion, distraction, and delay."
News