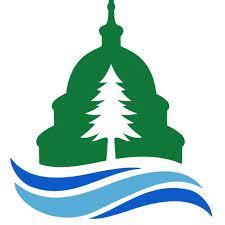 For Immediate Release
Contact:
Bill Boteler (202) 265-7337
More Cell Towers, WI-FI and Web-Cams Coming to Yellowstone
New Plan Extends Large Electronic Footprint Across Yellowstone's Iconic Sites
WASHINGTON
A new plan for Yellowstone National Park will greatly expand cell
phone, internet and wireless web coverage in high-visitation areas,
according to Public Employees for Environmental Responsibility (PEER).
This Wireless Communications Service Plan for Yellowstone was unveiled
on Wednesday in the hope of ending a four-year moratorium on new
permits for cell towers and related facilities.
While this new plan is couched in terms such as a "limited increase"
to "protect park resources", it actually opens the door to any wireless
structures or applications not explicitly prohibited by law. The plan
signals the park's desire to eventually relocate a controversial cell
tower overlooking Old Faithful. Among the other features of the plan
are -
At least one new cell tower in the Yellowstone Lake area, a
massive new tower array that will dwarf the fire lookout atop Mount
Washburn (the highest point in the park) and expanded coverage in
Canyon and Tower-Roosevelt. Thereafter, additional new towers could be
approved without limit by an internal park committee lacking any
representatives of the public;
Wireless internet access in
all lodges, stores and "administrative facilities" subject to an
attempt "to develop WiFi-free zones" in places such as the porch of the
Roosevelt Lodge and the lobby of the Old Faithful Inn; and
Wireless
web cameras would be allowed in all "developed areas of the park" and
could be placed in the backcountry for unspecified "resource monitoring
or...safety concerns."
The anticipated electronic usage is expected to be so heavy that
Yellowstone proposes "courtesy signing and protocols" to discourage
rude or inappropriate cell phone or other communications use, though it
is not clear how any guidance will be enforced or even who will pay for
the signs.
"Yellowstone now aspires to be an amusement park where communing
with nature requires a dead zone," stated PEER Executive Director Jeff
Ruch whose organization has drawn attention to the proliferation of
cell towers in national parks. "Yellowstone officials decided that
'visitor expectations' trump resource protection, in essence, placing
park values of solitude, natural sound and landscapes up for a vote."
Despite studies associating cell phone usage with auto accidents,
Yellowstone concluded cell coverage has not affected vehicular
accidents or wildlife strikes. The plan notes cell coverage's role in
emergency calls after accidents but refused to even consider an
alternative of limiting cell access to 911 calls.
"This
plan tries to disguise that it is directly promoting purely commercial
services at the expenses of park resources," Ruch added. "While we are
happy Yellowstone has finally begun to plan, the quality of this effort
leaves a lot to be desired." The Environmental Assessment for
Yellowstone's Wireless Plan will remain open for public comment until
October 31st.
Public Employees for Environmental Responsibility (PEER) is a national alliance of local state and federal resource professionals. PEER's environmental work is solely directed by the needs of its members. As a consequence, we have the distinct honor of serving resource professionals who daily cast profiles in courage in cubicles across the country.
LATEST NEWS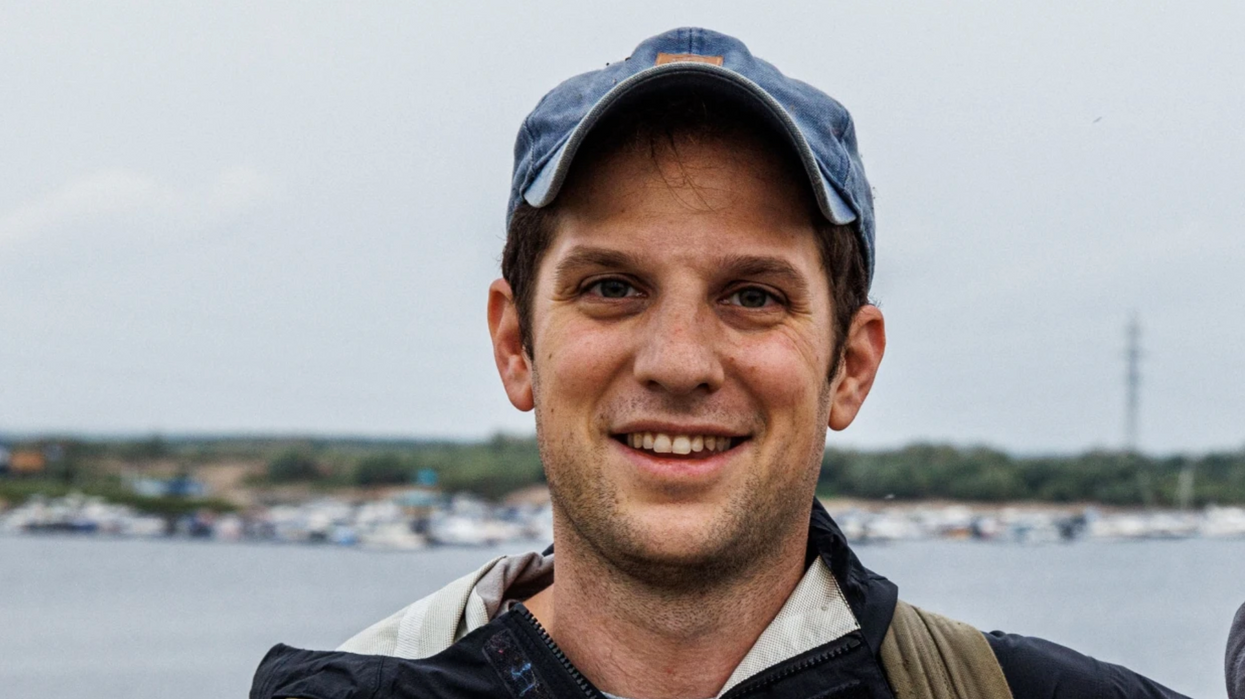 Reporters Without Borders said the arrest "looks like retaliation."
This is a developing news story... Check back for possible updates...

Russia's security service said Thursday that it has detained Wall Street Journal reporter Evan Gershkovich, a U.S. citizen, on charges of "espionage in the interests of the American government."
The Russian Federal Security Service (FSB) alleged that Gershkovich "collected information constituting a state secret about the activities of one of the enterprises of the Russian military-industrial complex."
Gershkovich has recently reported on the war in Ukraine and the role played by the Russian paramilitary group Wagner, whose founder toldThe Daily Beast that he had not heard of the journalist's arrest.
"If you want, I can check the torture cellar in my house to see if he's there," said Yevgeny Prigozhin. "At first glance, I didn't see him among the American journalists I keep there by the dozens. I can, if you want, also look at the fresh graves of foreign journalists on my house plot. But if I'm not mistaken, we didn't bury him there either."
The Journalsaid in a statement that it "vehemently denies" the accusations against Gershkovich and is pursuing his immediate release. Gershkovich was accredited to work as a journalist in Russia by the nation's foreign ministry.
In response to news of Gershkovich's arrest, the global press freedom group Reporters Without Borders said it is "alarmed by what looks like retaliation: journalists must not be targeted!"

News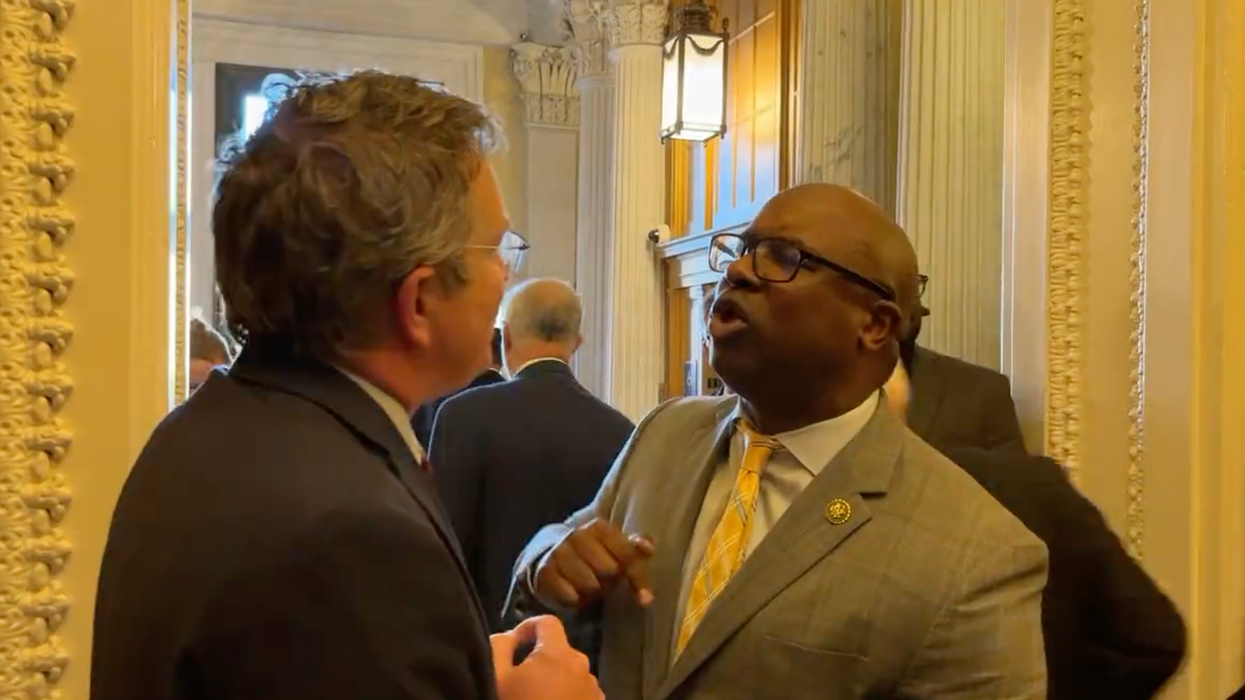 "Republicans won't do SHIT when it comes to gun violence, but try to tell me to calm down," Rep. Jamaal Bowman wrote after a heated exchange with Republican Rep. Thomas Massie.
Democratic Rep. Jamaal Bowman vocally condemned his Republican colleagues in a hallway outside the House chamber on Wednesday, calling them "freaking cowards" and "gutless" for refusing to support basic control measures in the wake of the nation's latest mass shooting—the 130th of the year.
As Bowman railed against GOP obstructionism, saying that Republicans "won't do anything to save the lives of our children," Rep. Thomas Massie (R-Ky.) stopped to ask the New York Democrat, "What are you talking about?"
"I'm talking about gun violence!" Bowman responded.
Massie—who in 2021 posted a Christmas photo in which he and his family members are holding guns—proceeded to tout a dangerous, NRA-backed proposal that Republicans float after virtually every school shooting in the U.S.: Arming teachers. (A number of states already allow teachers to carry firearms under certain conditions.)
Bowman, a former teacher and middle school principal, derided Massie's suggestion, replying: "More guns lead to more death. Look at the data." A study published in The BMJ in 2019 found that states with more lax gun regulation—and higher rates of gun ownership—experience higher rates of mass shootings.
Watch the heated exchange between Bowman and Massie, one of the most fervent opponents of gun regulations in Congress:
\u201cReps.

Jamaal Bowman

and Thomas Massie in a shouting match outside the House chamber on gun violence\u201d

— Ellis Kim (@Ellis Kim) 1680129701
Bowman later posted the exchange to his Twitter account, writing: "Republicans won't do SHIT when it comes to gun violence, but try to tell me to calm down."
"We can't calm down," he added. "People are dying every day while we wait."
There's no indication that Republicans intend to drop their opposition to popular gun control measures in the wake of the deadly shooting at a Christian elementary school in Nashville earlier this week.
"The things that have already been done have gone about as far as we're going with gun control," Sen. Mike Rounds (R-S.D.) toldCNN.
In an appearance on that same network on Tuesday, Bowman called gun violence "an American disease."
"We must vote anyone out of office who does not support a ban on assault rifles," he said. "Gun violence is the number one killer of children in America today. We have to do something about that."

News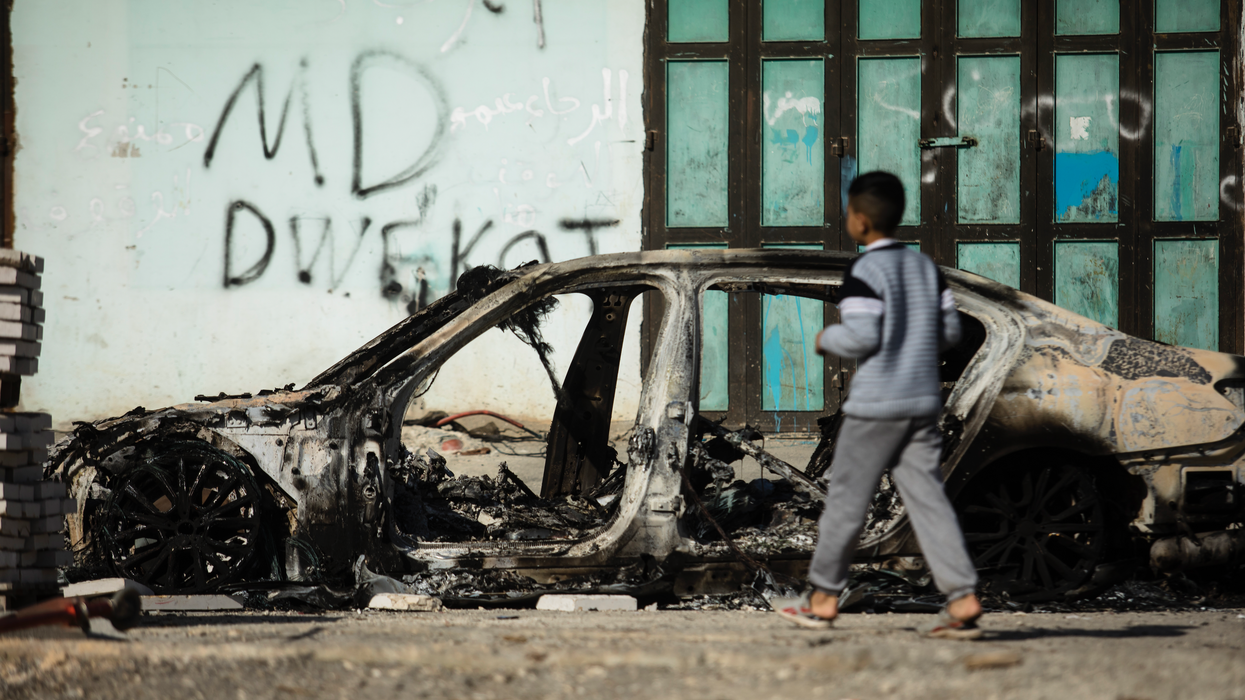 "Leaders in Congress who join this letter are following the demands of a rapidly growing number of Americans—including American Jews—who want to see the Israeli government held accountable for its decades of oppression of Palestinians," said one advocate.
Rep. Jamaal Bowman and Sen. Bernie Sanders are circulating a letter this week urging the Biden administration to "undertake a shift in U.S. policy in recognition of the worsening violence, further annexation of land, and denial of Palestinian rights" by Israel.
The letter, which was first obtained and published by Alex Kane at Jewish Currents, was written by Bowman (D-N.Y.) and is being circulated by Sanders (I-Vt.) in order to gain support from other senators. So far, Reps. Alexandria Ocasio-Cortez (D-N.Y.), Summer Lee (D-Pa.), Rashida Tlaib (D-Mich.), Cori Bush (D-Mo.), Ilhan Omar (D-Minn.), Betty McCollum (D-Minn.), André Carson (D-Ind.), and Ayanna Pressley (D-Mass.) have signed it.
In the letter, the lawmakers expressed their "deep concern" over the "rapidly escalating violence" perpetrated by Israeli occupation forces and settler-colonists against Palestinians. It notes that Israeli Prime Minister Benjamin Netanyahu's far-right government includes people like Itamar Ben-Gvir, the Jewish supremacist security minister who "openly encourages and praises violence against Palestinians," and Finance Minister Bezalel Smotrich, who "responded to the recent Israeli settler attacks on the Palestinian town of Huwara" by calling for the whole town to be "wiped out."
\u201cSCOOP: Bowman, Sanders and 8 others are urging the Biden administration to investigate whether Israel is using US weapons to commit human rights abuses against Palestinians. It's progressives' most forceful response yet to Israel\u2019s new far-right government\u00a0https://t.co/iPJVBdemIe\u201d

— Alex Kane (@Alex Kane) 1680104787
The letter—which, unlike various human rights groups, does not use the term apartheid—details "shocking violence" that is the "bloody reality" for Palestinians living under illegal occupation in the West Bank.
"On February 22, a daytime raid by the Israeli army into the crowded Palestinian city of Nablus killed 11 Palestinians, among them a 72 year-old-man and a 16-year-old child," the lawmakers wrote. "On February 26, a Palestinian gunman shot dead two Israeli settlers outside of Nablus. Subsequently, hundreds of Israeli settlers attacked the Palestinian town of Huwara."
"The settlers, accompanied by the Israeli army, set fire to homes, schools, vehicles, and businesses, killing one Palestinian and injuring over 300 Palestinians," the letter continues. "The local Israeli military commander called the attack a 'pogrom.'"
The letter notes:
This comes amid an already violent year. Israeli forces and settlers have killed over 85 Palestinians in 2023, including 16 children. At least 14 Israelis have been killed, including two children. The previous year was the deadliest for Palestinians in the occupied West Bank since 2004 and included the Israeli military's killings of two American citizens, Shireen Abu Akleh and Omar Assad...

This Israeli government's anti-democratic mission to dismantle the rule of law is a threat to Israelis and Palestinians alike. In addition to explicitly hateful, anti-Palestinian policies, this government is attempting to destroy the independent Israeli judiciary.
The Israeli government's judiciary reforms—which earlier this week were put on hold amid massive protests—"open the path towards further annexation of Palestinian lands," in "violation of international law," the U.S. legislators noted.
The lawmakers urge the Biden administration to:
Ensure U.S. taxpayer funds do not support projects in illegal settlements;
Determine whether U.S.-origin defense articles have been used in violation of existing U.S. laws, including for a purpose not authorized by Section 4 of the Arms Export Control Act... or to commit or support gross violations of human rights by the Israeli government; and
Ensure that all future foreign assistance to Israel, including weapons and equipment, is not used in support of gross violations of human rights.
The lawmakers' push was praised by organizations including the Institute for Policy Studies, Win Without War, and Jewish Voice for Peace, whose political director, Beth Miller, called the letter "an important call to action."
\u201cUSCPR is proud to sign onto this letter led by \n@SenSanders & @RepBowman. \n\nThis letter pushes action & accountability for the U.S.'s ongoing funding of the Israeli regime's human rights abuses against Palestinian people. \n\n#StopArmingIsrael\nhttps://t.co/N4YDS2CSDD\u201d

— #DefendMasaferYatta USCPR (@#DefendMasaferYatta USCPR) 1680112274
"Over 80 Palestinians have been killed by Israeli forces and settlers just since the beginning of 2023, and the Biden administration's statements of 'concern' mean nothing without action and accountability," Miller said in a statement. "Leaders in Congress who join this letter are following the demands of a rapidly growing number of Americans—including American Jews—who want to see the Israeli government held accountable for its decades of oppression of Palestinians."
News
SUPPORT OUR WORK.
We are independent, non-profit, advertising-free and 100%
reader supported.