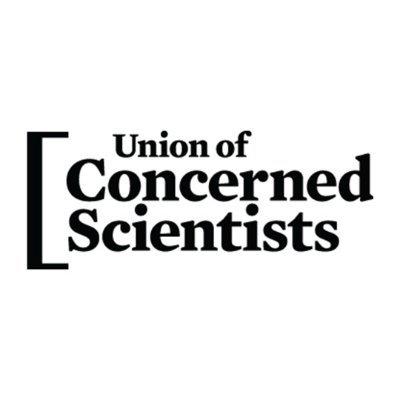 For Immediate Release
November, 19 2021, 09:26am EDT
US House Passes Bill with Historic Investments in Climate Action and Environmental Justice
Statement by Johanna Chao Kreilick, President, Union of Concerned Scientists
WASHINGTON
The U.S. House has passed the Build Back Better Act--legislation that would launch the United States toward a clean energy economy, according to the Union of Concerned Scientists (UCS), making historic investments in clean energy and transportation, climate-resilient agriculture, and environmental justice.
Below is a statement by Johanna Chao Kreilick, president of UCS.
"It's a relief and thrill to see the House pass this transformative bill. This legislation would help address climate change through vital tax credits and incentives that would get more clean energy on the grid and electrify cars, buses and trucks. It would put a significant dent in U.S. emissions and be the most far-reaching climate legislation our country has enacted to date. This foundation would position the United States to do more in the years ahead to further reduce heat-trapping emissions in line with what science shows is necessary.
"If this bill becomes law its benefits will be evident as clean energy jobs are created, heavily polluted neighborhoods are cleaned up, electric vehicles become more commonplace in all communities, and farms become more resilient to the droughts and floods that are now more frequent and severe due to climate change.
"The substantial investments the Build Back Better Act makes in predominantly Black, Brown and Indigenous communities that continue to suffer from systemic discrimination and disproportionate amounts of pollution marks a turning point in Congress' recognition of the environmental injustices and the loss of land and capital that these communities have suffered.
"Securing the Build Back Better Act would be a historic and hard-fought win for the broad and diverse climate justice movement in the face of relentless opposition from fossil fuel interests. Today is a moment to recognize the power of collective action and celebrate the benefits this legislation would bring to people around the country. We look forward to the Senate passing this bill expeditiously.
"In the years ahead, we will continue to work shoulder to shoulder with scientists, local community groups, farmers, labor groups, business leaders, and others to secure the additional action that will be needed to cut emissions as deeply and quickly as science indicates must occur and to meet the United States' contribution to global climate goals."
The Union of Concerned Scientists is the leading science-based nonprofit working for a healthy environment and a safer world. UCS combines independent scientific research and citizen action to develop innovative, practical solutions and to secure responsible changes in government policy, corporate practices, and consumer choices.
LATEST NEWS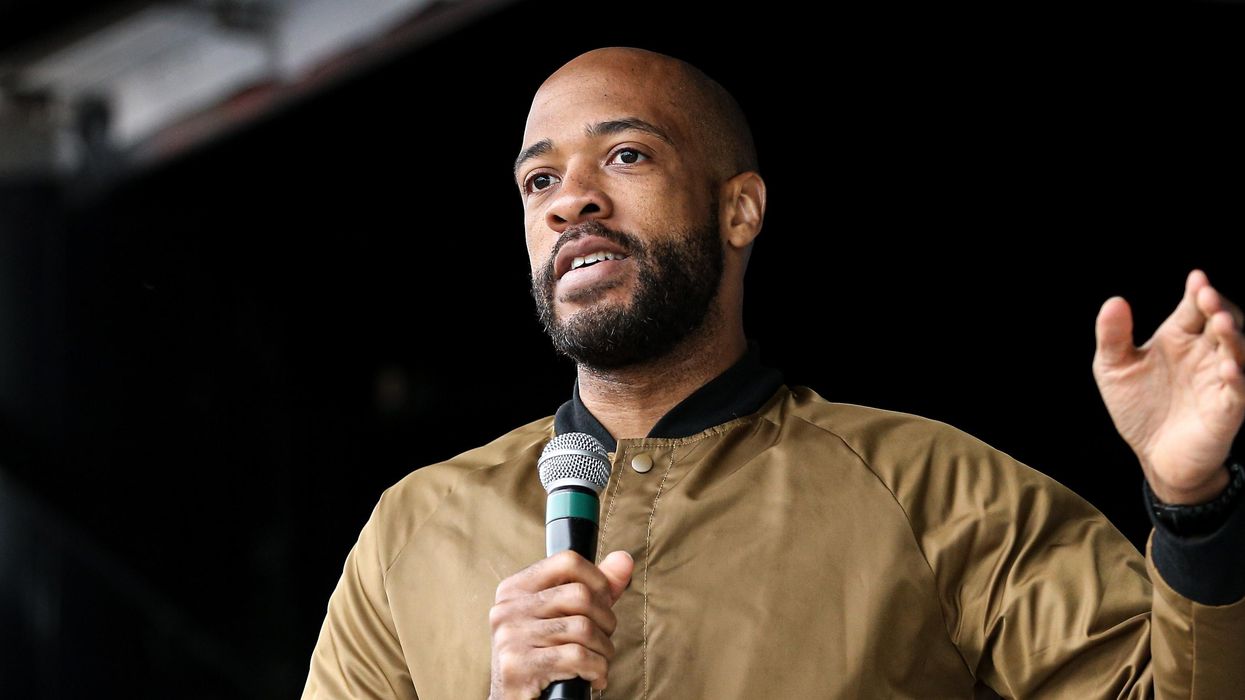 "Too often, fairly or unfairly, the questions of 'Can this person win?' and 'Does this person have what it takes?' come up," Barnes said. "Sometimes those questions aren't always asked in good faith."
To challenge establishment Democratic leaders who focus on the so-called "electability" of candidates and, in many cases, withhold funding that could be the deciding factor in whether they win or lose, former U.S. Senate candidate Mandela Barnes on Tuesday announced the launch of a new political action committee aimed at helping supposedly long-shot contenders.
The Long Run PAC will invest in the campaigns of "women, people of color, LGBTQ, and working-class candidates across the country" and in Barnes' home state of Wisconsin, where he came within 26,000 votes of beating two-term Republican Sen. Ron Johnson last year.
The former lieutenant governor of Wisconsin said that "changemaking candidates" in the Democratic Party are increasingly "redefining what a winning candidate looks like and where they come from," but they continue to face naysayers within their own party—and struggle to secure the funding needed to ensure their campaigns reach the finish line successfully.
\u201cA little bit of *personal news*.... Today I'm launching the @LongRunPAC \ud83c\udfc3\ud83c\udffe\u200d\u2642\ufe0f\n\nRunning taught me that winning a race isn\u2019t just about race day\u2014it\u2019s about how you train and prepare.\n\nRunning for office is the same. It takes time, patience, and people believing in you from the outset.\u201d

— Mandela Barnes (@Mandela Barnes) 1675778455
"Every single one of them is being asked the same question: 'Can you win?'" said Barnes in a statement. "The Long Run PAC is my way of making sure the answer to that question is a resounding, 'yes.' Because winning a race isn't just about what you put in on race day, it's about the support, training, and resources you put in from day one."
The PAC plans to announce an initial slate of candidates it is supporting this summer.
During his own campaign last year, Barnes refused to take money from corporate PACs, and raised more than $40 million from grassroots supporters, breaking fundraising records in Wisconsin. Barnes is a supporter of Medicare for All and focused heavily on workers' rights and strengthening unions during his Senate campaign.
In recent years corporate Democrats have shown hostility toward progressive candidates and lawmakers, warning that pushing for government-run healthcare will harm the party despite the proposal's popularity with Democratic voters. Political pundits have also claimed that support for progressive policies will hurt Democratic candidates' chances at the ballot box.

"Too often, fairly or unfairly, the questions of 'Can this person win?' and 'Does this person have what it takes?' come up," Barnes toldAxios on Tuesday. "Sometimes those questions aren't always asked in good faith."
Hand-wringing over "electability," he added, ensures that "there are a lot of 'different' candidates out there who don't get the attention they should be getting or the initial investments that they should be getting."
In recent elections, progressive candidates including Reps. Alexandria Ocasio-Cortez (D-N.Y.), Greg Casar (D-Texas), and Summer Lee (D-Pa.) have won while campaigning on progressive policy proposals, after receiving early grassroots support from left-wing PAC Justice Democrats.
"We're going to make sure these candidates have support through their run, ensuring their final sprint is a sprint to win," said Barnes on Tuesday. "The leaders who are 'different' are the ones who will make a difference—and winning a race depends on what you put in from the start."
News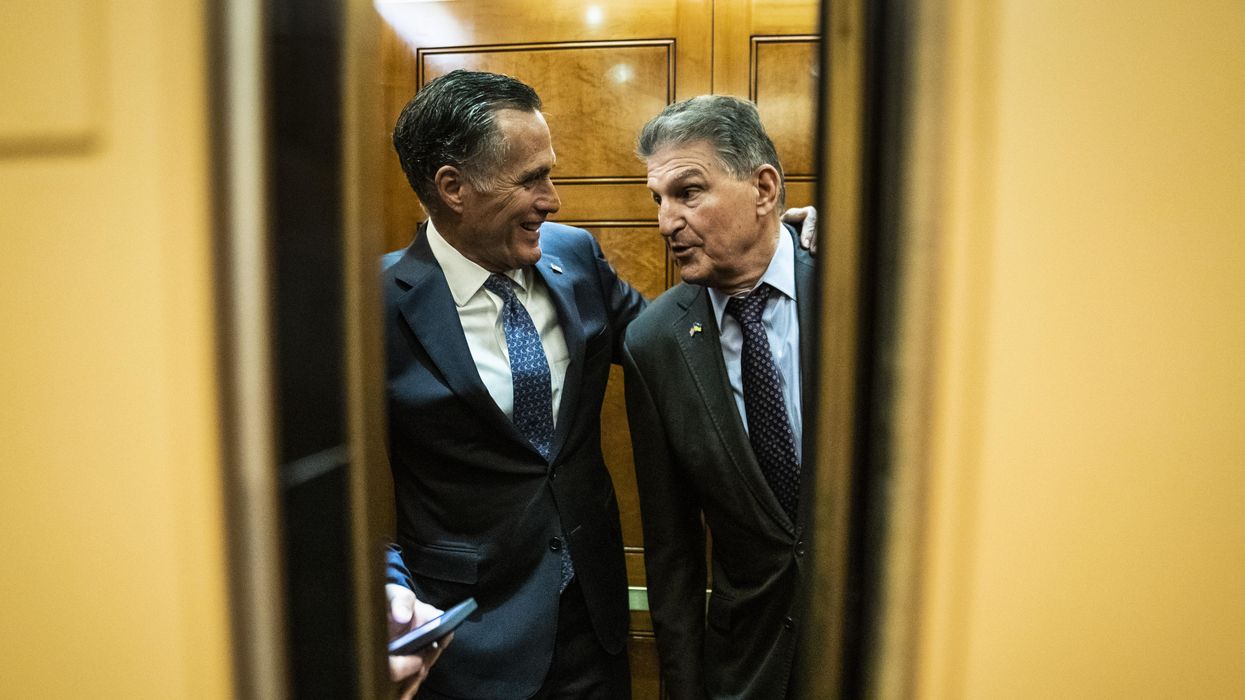 The administration is "absolutely right," said one advocacy group. "The TRUST Act is a ploy to gut Social Security and Medicare behind closed doors."
The Biden White House made clear on Monday that it opposes the creation of commissions to devise changes—and possible cuts—to Social Security and other U.S. trust funds, rejecting an idea embraced by Republicans and Democratic Sen. Joe Manchin amid a dangerous standoff over the nation's debt ceiling.
In a statement to Bloomberg Government, White House spokesperson Andrew Bates called the proposed commissions a "death panel for Medicare and Social Security," repurposing a term that GOP lawmakers used frequently in their attacks on the Affordable Care Act.
Bates said the GOP's renewed push for Social Security and Medicare commissions represents the "latest in a long line of ultimatums about how they'll act to kill jobs, businesses, and retirement accounts if they can't cut Medicare and Social Security benefits."
The commissions in question are central to legislation known as the TRUST Act, which Sens. Mitt Romney (R-Utah), Kyrsten Sinema (I-Ariz.), Manchin (D-W.Va.), and other lawmakers reintroduced in 2021 and have frequently touted as a potential path to a bipartisan compromise on Social Security and Medicare.
But advocates warn that the commissions—modeled after the infamous Obama-era Bowles-Simpson initiative—are an attempt to fast-track cuts to Social Security and Medicare. Under the TRUST Act, bipartisan panels of lawmakers would be established with a mandate to craft "legislation that restores solvency and otherwise improves" the programs—a vague and highly subjective standard.
The legislation would then receive expedited consideration in Congress, with no amendments permitted.
"We need to expand Social Security's modest benefits, never cut them."
As recently as last month, Manchin floated the TRUST Act as a possible way to reach a deal with the House GOP to avert a debt ceiling disaster. Republicans have demanded steep cuts and changes to Social Security, Medicare, and discretionary spending—which includes education, healthcare, and climate outlays—as part of any deal to raise the federal government's borrowing limit.
Bloomberg Lawreported Monday that House Republican committee and caucus chairs have gotten behind the idea of forming Social Security and Medicare commissions in recent days.
"I don't believe we're going to do what is necessary and right, which is save and strengthen Social Security and Medicare, without having a bipartisan mechanism," Rep. Jodey Arrington (R-Texas), chair of the House Budget Committee and a co-sponsor of the TRUST Act, told the outlet.
Social Security Works, a progressive advocacy group that has been a vocal opponent of the TRUST Act, applauded the White House's stated opposition to the TRUST Act.
"They are absolutely right—the TRUST Act is a ploy to gut Social Security and Medicare behind closed doors," the group tweeted late Monday. "We need to expand Social Security's modest benefits, never cut them."
News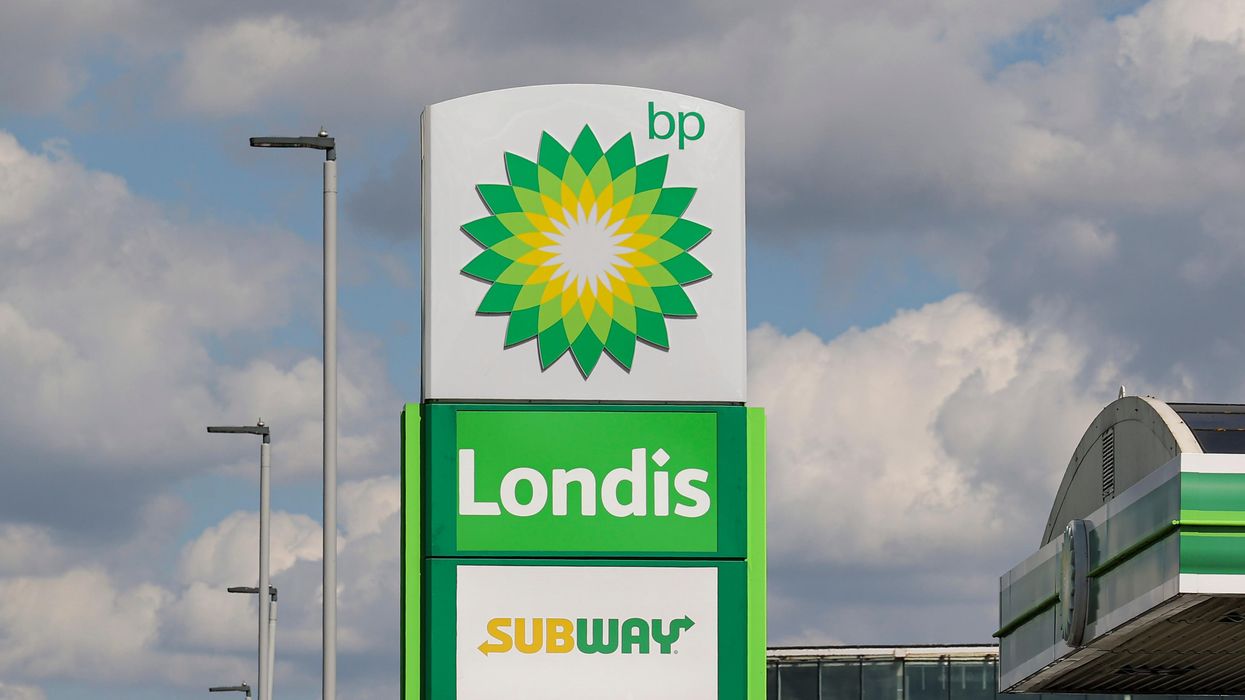 "Just when we need to be rolling back oil and gas production, BP is rolling back its climate commitments."
BP, a London-based oil giant that has attempted to style itself as a leader of the renewable energy transition, announced Tuesday that it is slashing its emission-reduction goals and planning more fossil fuel output than previously expected after reporting a record $28 billion in profits for 2022—more than double what it made the year before.
Compared to its earlier plan to curtail fossil fuel production by 40% below 2019 levels, the company said it now intends to cut output by just 25% by 2030.
"BP correspondingly now aims for a fall of 20% to 30% in emissions from the carbon in its oil and gas production in 2030 compared to a 2019 baseline, lower than the previous aim of 35-40%," the company said in a press release.
The oil giant also said it plans to pour just as much money—up to $8 billion—into its fossil fuel businesses as its so-called "transition growth engines," which include renewables, by 2030.

BP's announcement came a day after the head of the United Nations said fossil fuel companies that can't establish credible plans to sharply reduce carbon emissions "should not be in business."
"We need a renewables revolution, not a self-destructive fossil fuel resurgence," said U.N. Secretary-General António Guterres.
BP's decision to scale down its climate goals drew the ire of campaigners and scientists, who stressed that growing fossil fuel production is imperiling global hopes of staving off even more catastrophic warming.
"Just when we need to be rolling back oil and gas production, BP is rolling back its climate commitments," said Doug Parr, Greenpeace U.K.'s chief scientist. "Don't let the spin disguise it. This looks like BP edging back to being a traditional oil company."
Climate scientist Bill McGuire argued BP's announcement further demonstrates that fossil fuel companies can't be trusted to voluntarily cut production and potentially sacrifice short-term profits for the sake of the climate, no matter how splashy their pledges and rebrands.
"BP cuts its emissions pledge and plans a greater production of oil and gas over the next seven years compared with previous targets," McGuire tweeted. "This is criminal. [Fossil fuel] corps must be forced to stop drilling. It is our only chance now."
"These companies are not serious about climate action or transitioning away from oil and gas."
BP is the latest oil and gas behemoth to report record-shattering profits for 2022, a banner year for fossil fuel companies thanks in large part to the ongoing energy market impacts of Russia's war on Ukraine.
In its fourth quarter earnings announcement, BP said it would boost its dividend and buy back an additional $2.75 billion worth of its own shares. The company repurchased $11.25 billion of its stock last year.
"Importantly, we are delivering for our shareholders—with buybacks and a growing dividend," BP CEO Bernard Looney said in a statement. "This is exactly what we said we would do and will continue to do—performing while transforming."
Freya Aitchison, oil and gas campaigner at Friends of the Earth Scotland, called BP's profits "sickening" and said fossil fuel giants "are being allowed to bank billions in profits whilst millions of ordinary people struggle to pay their bills."
"Bosses and shareholders at these big polluters are being allowed to get even richer by profiteering from one of our most basic needs. The harm caused by the fossil fuel energy system couldn't be clearer," Aitchison added. "These companies are not serious about climate action or transitioning away from oil and gas. The evidence shows they are spending just a tiny fraction of their profits into truly green projects."
News
SUPPORT OUR WORK.
We are independent, non-profit, advertising-free and 100%
reader supported.