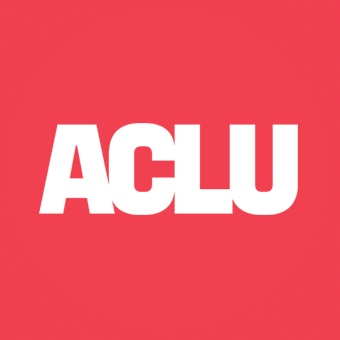 For Immediate Release
December, 04 2017, 01:15pm EDT
ACLU of Florida, SPLC, LatinoJustice Warn Monroe County Sheriff's Office to Stop Illegally Detaining Immigrants
The Monroe County Sheriff's Office must stop its unconstitutional practice of detaining immigrants so that federal authorities can investigate them for possible deportation, the Southern Poverty Law Center (SPLC), the American Civil Liberties Union of Florida (ACLU-FL) and LatinoJustice said in a letter today.
KEY WEST, FL
The Monroe County Sheriff's Office must stop its unconstitutional practice of detaining immigrants so that federal authorities can investigate them for possible deportation, the Southern Poverty Law Center (SPLC), the American Civil Liberties Union of Florida (ACLU-FL) and LatinoJustice said in a letter today.
Immigration and Customs Enforcement (ICE) and Customs and Border Protection (CBP) use detainer forms to request that sheriffs keep arrestees in jail on suspicion of immigration violation after they otherwise would have been released. The letter, addressed to Monroe County Sheriff Rick Ramsay, informs the law enforcement agency that it has been keeping alleged immigrants in the Monroe County Detention Center, in the Florida Keys, based on a detainer form that federal courts across the country have explicitly ruled unconstitutional.
"Not only does this practice present serious constitutional concerns and exposes the county to lawsuits, but it also harms the local community," said Amien Kacou, staff attorney at the ACLU of Florida. "As Monroe County continues to recuperate from Hurricane Irma, it should be focusing its efforts to maintaining the safety and cohesion of these communities, not assisting in the separation of families and the deportation of community members."
The version of the detainer form used in Monroe County has been shown to violate the Fourth Amendment prohibition on illegal search and seizure Merely investigating a person's immigration status does not provide a probable cause for holding someone, thus exposing the county to liability.
Local law enforcement agencies have repeatedly been held liable for illegally detaining people in response to this type of hold request. For example, Clackamas County in Oregon was held liable for detaining a woman for 19 hours under an immigration detainer and had to pay her $97,000. Similarly, Lehigh County in Pennsylvania recently settled a lawsuit for $95,000 for wrongfully holding a United States citizen under this immigration detainer.
The current form used by ICE no longer permits the agency to request a detainer hold when it has only begun an investigation. Even this form does not satisfy the Fourth Amendment, however, as it does not require a finding of probable cause by a neutral magistrate before detaining someone. Use of detainers also endangers public safety by discouraging immigrants from reporting crimes, and contributes to the separation of families.
"We urge the Monroe County jail to stop honoring this outdated and unconstitutional form immediately," said Lisa Graybill, deputy legal director at the SPLC. "Reliance on a form already found to be unconstitutional is an unconscionable attack on due process, and leaves Monroe County vulnerable to potential litigation."
"We urge Monroe county to immediately cease its practice of honoring detainers immediately. Not only does this practice expose the county to the potential of costly litigation based on violations of well-established constitutional principles, but also weakens the relationship between law enforcement and the community they serve." said Kira Romero-Craft, Associate Counsel in LatinoJustice's Southeast Office in Orlando.
The American Civil Liberties Union was founded in 1920 and is our nation's guardian of liberty. The ACLU works in the courts, legislatures and communities to defend and preserve the individual rights and liberties guaranteed to all people in this country by the Constitution and laws of the United States.
(212) 549-2666
LATEST NEWS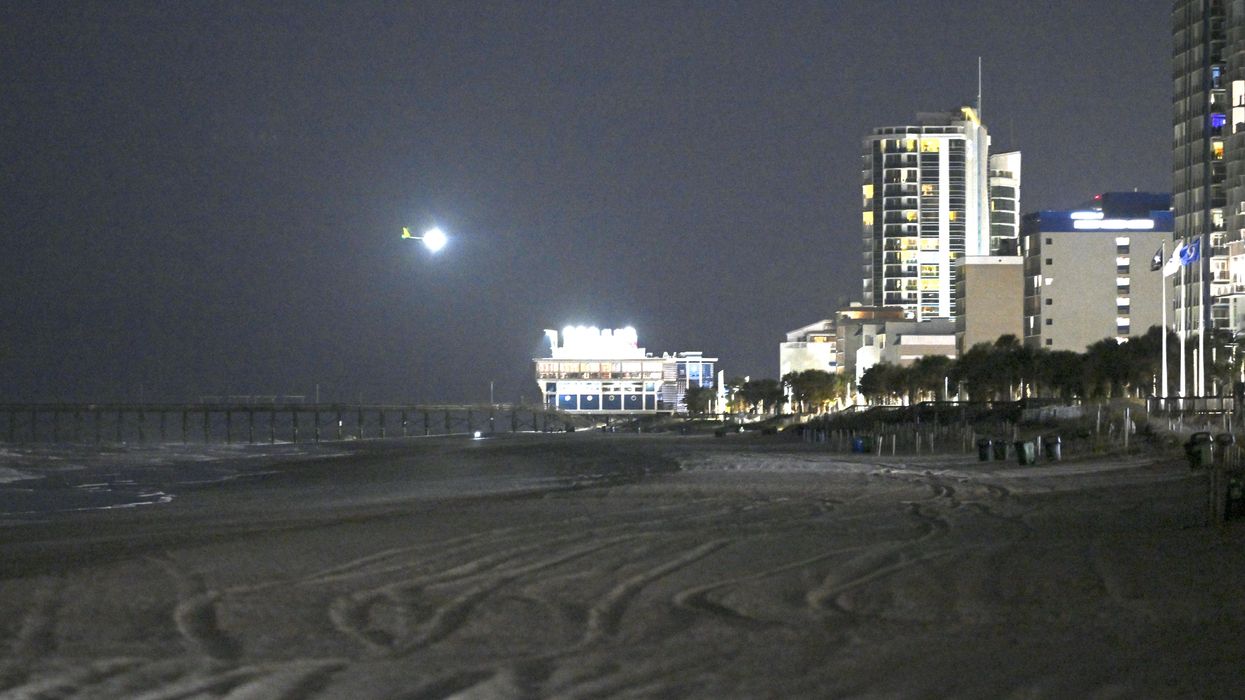 China's Ministry of Foreign Affairs said the U.S. military's move, ordered by President Joe Biden, "seriously violates international convention."
China's Foreign Affairs Ministry issued a
statement
Saturday condemning the Pentagon for
shooting down
a balloon that Beijing says was a civilian aircraft that drifted over the United States by mistake.
"The Chinese side clearly requested that the U.S. appropriately deal with this in a calm, professional, and restrained manner," the ministry said, again dismissing the Pentagon's claim that the high-altitude balloon was part of a surveillance operation aimed at monitoring sensitive military sites.
"For the United States to insist on using armed force is clearly an excessive reaction that seriously violates international convention," the ministry continued, invoking force majeure, which under international law refers to unforeseen circumstances that are beyond a state's control. China has claimed the balloon was a civilian weather research aircraft that was blown way off course by unexpected winds.
"China will resolutely defend the legitimate rights and interests of the enterprise involved, and retains the right to respond further," the ministry concluded.
War hawks in the Republican Party, including former President Donald Trump, predictably reacted with hysteria to the Pentagon's Thursday announcement that it detected the balloon over the state of Montana.
"President Biden should stop coddling and appeasing the Chinese communists. Bring the balloon down now and exploit its tech package, which could be an intelligence bonanza," said Sen. Tom Cotton (R-Ark.), one of the most vocal warmongers in Congress. "And President Biden and Secretary Austin need to answer if this was detected over Alaskan airspace. If so, why didn't we bring it down there? If not, why not? As usual, the Chinese Communists' provocations have been met with weakness and hand-wringing."
An unnamed Pentagon official said Saturday that this latest incident is one of several times a Chinese balloon has been detected in U.S. airspace in recent years. The other balloons were not shot down.
"[People's Republic of China] government surveillance balloons transited the continental United States briefly at least three times during the prior administration and once that we know of at the beginning of this administration, but never for this duration of time," the official said in a briefing with reporters.

Tensions between the U.S. and China have risen sharply in recent months, largely over Taiwan. The Biden administration recently announced that it is expanding the U.S. military's footprint in the Philippines, a move widely characterized as a message to China.
As The New York Timesreported Thursday, "A greater U.S. military presence in the Philippines would... make rapid American troop movement to the Taiwan Strait much easier. The archipelago of the Philippines lies in an arc south of Taiwan, and the bases there would be critical launch and resupply points in a war with China. The Philippines' northernmost island of Itbayat is less than 100 miles from Taiwan."

Rep. Michael McCaul (R-Texas) said late last month that the odds of a U.S. war with China within the next two years are "very high," echoing the assessment of the head of the Air Mobility Command.

Far from promoting diplomatic talks with China, Republicans in Congress appear bent on ratcheting up tensions further—and some Democrats are joining them. Last month, with overwhelming bipartisan support, House Republicans established the Select Committee on the Strategic Competition Between the United States and the Chinese Communist Party.
Upon her appointment to the panel on Thursday, Rep. Mikie Sherrill (D-N.J.) called the Chinese Communist Party "a threat to our democracy and way of life" and said the select committee represents the "best opportunity to accomplish real results for Americans and respond to China's aggression."
Rep. Mike Gallagher (R-Wis.), the chair of the select committee, has said the panel's goal is to help the U.S. "win this new Cold War" with China.
Nearly two dozen House progressives issued a statement last month opposing the formation of the committee, saying the U.S. "can and must work towards our economic and strategic competitiveness goals without 'a new Cold War' and without the repression, discrimination, hate, fear, degeneration of our political institutions, and violations of civil rights that such a 'Cold War' may entail."
News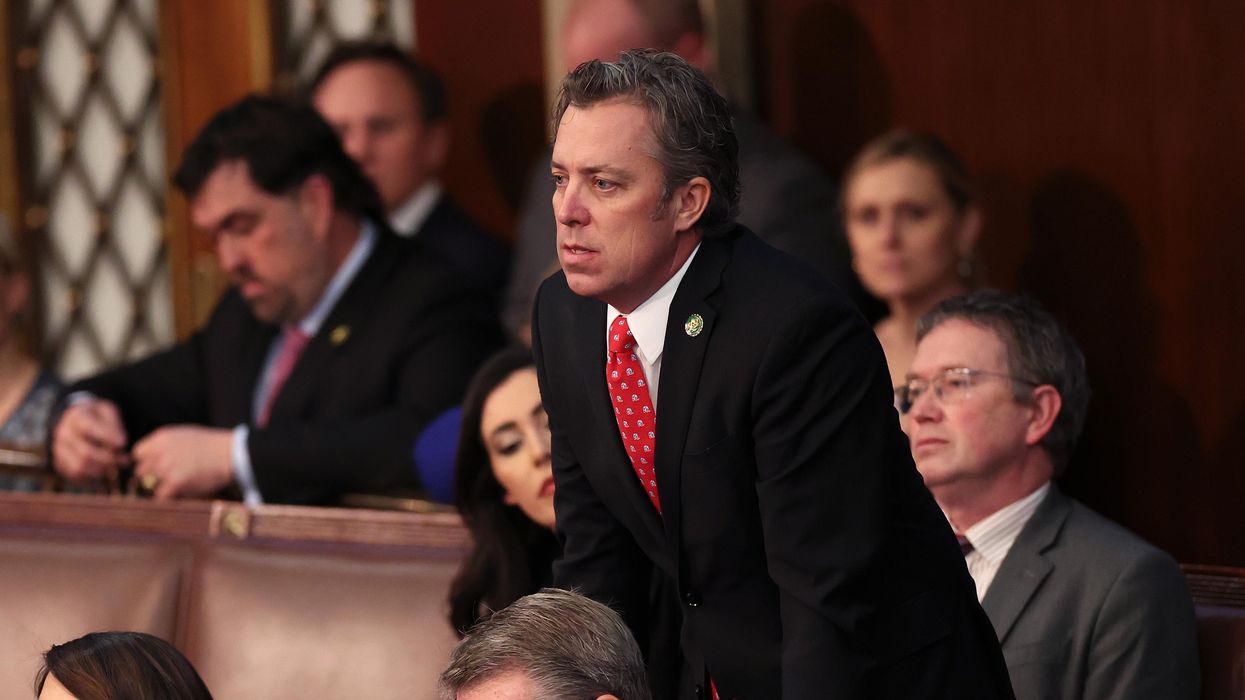 "House Republicans are trying to slash lifelines for middle-class families on behalf of rich special interests," said a White House spokesperson.
The White House on Saturday condemned a newly introduced Republican bill that would repeal the Inflation Reduction Act, a law that includes a number of changes aimed at lowering costs for Medicare recipients.
Unveiled Thursday by freshman Rep. Andy Ogles (R-Tenn.), the bill has 20 original co-sponsors and is endorsed by several right-wing groups, including the Koch-funded organization Americans for Prosperity.
The Biden White House argued that rolling back the Inflation Reduction Act, which also contains major climate investments, would represent "one of the biggest Medicare benefit cuts in American history" as well as a "handout to Big Pharma." According to Politico, which first reported the White House's response to the GOP bill, the administration is planning to release "state-by-state data indicating how this would affect constituents in different areas."
"House Republicans are trying to slash lifelines for middle-class families on behalf of rich special interests," White House spokesperson Andrew Bates said in a statement. "Who on earth thinks that welfare for Big Pharma is worth selling out over a million seniors in their home state?"

The Inflation Reduction Act authorized a $35-per-month cap on insulin copayments for Medicare recipients, as well as an annual $2,000 total limit on out-of-pocket drug costs.
The bill will also, among other long-overdue changes, allow Medicare to begin negotiating the prices of a subset of the most expensive prescription drugs directly with pharmaceutical companies, which fiercely opposed the law and are working with Republicans to sabotage it. The newly negotiated prices are set to take effect in 2026.
Ogles, whose two-page bill would eliminate the above reforms, repeatedly attacked Medicare, Medicaid, and other federal programs and protections during his 2022 campaign for the U.S. House.
\u201cNEW @Campbell4TN ad in TN-5: \u201cExtreme Andy Ogles in his own words \u2014 a SUPERCUT\u201d\n\nWatch @AndyOgles back a no exceptions abortion ban, cutting Medicare & Medicaid, eliminating Dept of Ed, impeaching Biden, deny the election was legit, etc\u2026 do better, TN-5.\nhttps://t.co/YhCRGXIPsU\u201d

— The Tennessee Holler (@The Tennessee Holler) 1667748662
The White House's critique of Ogles' bill comes as Biden is facing pressure from advocates and physicians to cancel a Medicare privatization scheme that his administration inherited from its right-wing predecessor and rebranded.
It also comes as the White House is locked in a standoff with House Republicans over the debt ceiling. Republican lawmakers have pushed for deeply unpopular cuts to Medicare, Social Security, and other critical federal programs as a necessary condition for any deal to raise the country's borrowing limit and avert a catastrophic default.
"In less than a month, MAGA extremists have threatened to drive the economy into a recession by defaulting on our debt, promised to bring up a bill to impose a 30% national sales tax, and now have introduced legislation to repeal the Inflation Reduction Act," Patrick Gaspard, president and CEO of the Democratic Party-aligned Center for American Progress said in a statement. "This will cut taxes for corporations who earn billions in profit while empowering Big Pharma and Big Oil to continue ripping off the American people."
"It is vital that all Americans understand what is at risk if MAGA extremists succeed in passing their latest dangerous idea: millions of lost jobs, millions more without health insurance, and higher costs for lifesaving insulin, utilities, and more," Gaspard added.
News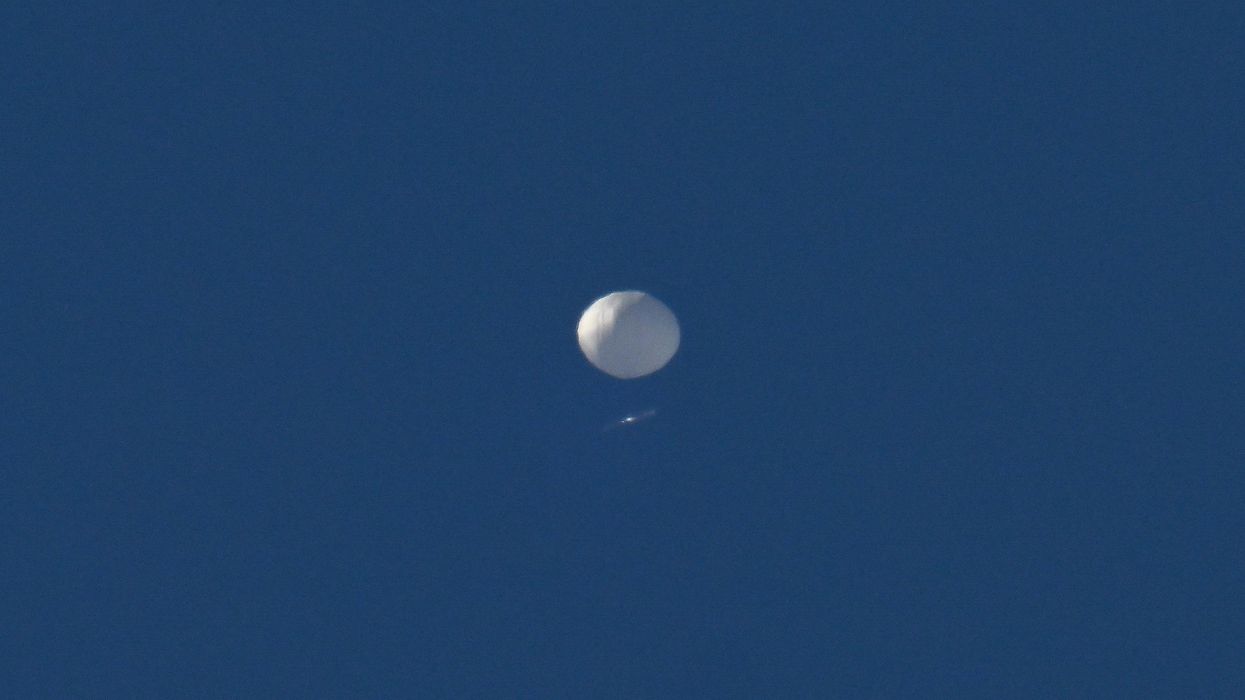 The Associated Press reported that "an operation was underway in U.S. territorial waters to recover debris from the balloon."
The United States military shot down a Chinese balloon off the South Carolina coast on Saturday, according to the Associated Press.
"An operation was underway in U.S. territorial waters to recover debris from the balloon, which had been flying at about 60,000 feet and estimated to be about the size of three school buses," AP reported. "Before the downing, President Joe Biden had said earlier Saturday, 'We're going to take care of it,' when asked by reporters about the balloon. The Federal Aviation Administration and Coast Guard worked to clear the airspace and water below."
Defense Secretary Lloyd Austin confirmed in a statement that "at the direction of President Biden, U.S. fighter aircraft assigned to U.S. Northern Command" successfully downed the balloon "off the coast of South Carolina in U.S. airspace."
The U.S. has said it believes the high-altitude balloon was a part of a surveillance operation, something China has denied.
"The airship is from China," a spokesperson for the country's foreign ministry said Friday. "It is a civilian airship used for research, mainly meteorological, purposes. The Chinese side regrets the unintended entry of the airship into U.S. airspace due to force majeure. The Chinese side will continue communicating with the U.S. side and properly handle this unexpected situation."
The U.S. first detected the balloon over the state of Montana earlier in the week, leading Secretary of State Antony Blinken to cancel his planned trip to China as tensions between the two countries continue to rise.

As Jake Werner of the Quincy Institute for Responsible Statecraft wrote Friday, members of Congress have "used the incident to hype fears about China," citing House China Select Committee Chairman Mike Gallagher's (R-Wis.) claim that the balloon posed "a threat to American sovereignty" and "a threat to the Midwest."
Werner stressed that "foreign surveillance of sensitive U.S. sites is not a new phenomenon," nor is "U.S. surveillance of foreign countries."
"The toxic politics predominating in Washington seems to have convinced the Biden administration to further restrict communications with Beijing by calling off Blinken's trip," Werner added. "Letting war hawks set America's agenda on China can only end in disaster. Conflict is not inevitable, but avoiding a disastrous U.S.-China military confrontation will require tough-minded diplomacy—not disengagement."

News
SUPPORT OUR WORK.
We are independent, non-profit, advertising-free and 100%
reader supported.