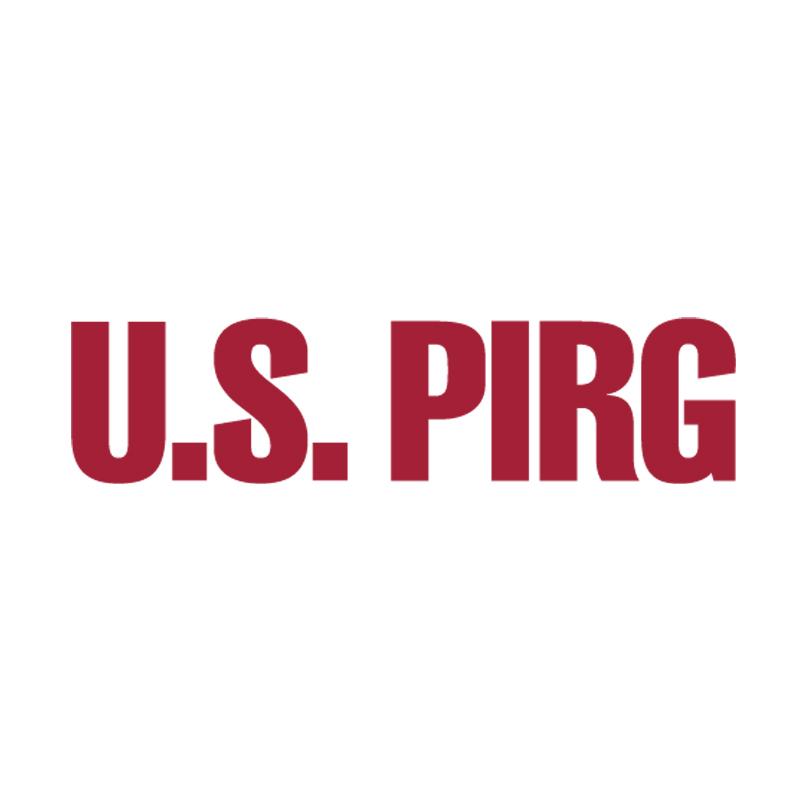 Looking Back at 2014: Year of Stocking Stuffers for Criminal Corporations
2014 was the year that nine-figure government settlement deals with corporations passed from shocking anomaly to normal event, and many of these mega deals came with significant tax deductions for wrongdoing.
Many of the largest settlements this year, addressing allegations of some of the most egregious crimes, have allowed companies to deduct their payments from taxes.
For example, the record-breaking $16.65 billion settlement between the Department of Justice and Bank of America in reality will cost the corporation several billions less than the amount advertised in headlines and press releases. The value of this unadvertised giveback: at least $4 billion.
"When these payments get deducted from taxes, they become just another business expense rather than an explicit punishment," said Michelle Surka, Program Associate with US Public Interest Research Group. "That's the wrong message to send about an agreement that's meant to deter future misdeeds against the public."
Allowing corporations to claim tax deductions for the settlement payments they make became a notable trend this year, with some of the largest agreements coming with sizable deductions.
The Department of Justice collected a record $25 billion in penalties and fines this year. Many of these out-of-court deals to resolve charges of corporate misdeeds were with Wall Street banks atoning for bad behaviors that precipitated the financial meltdown. Others were pharmaceutical companies accused of false marketing or other medical firms accused of bilking Medicare.
Extendicare, Endo Health Solutions, and Shire Pharmaceuticals were some of the healthcare companies that settled and ultimately deducted payments made to resolve allegations of wrongdoing. Goldman Sachs, Bank of America, and HSBC are some of the Wall Street players to sign tax deductible settlement agreements in the past year.
Every dollar in tax windfalls that companies collect to subsidize their wrongdoing must be made up for by American taxpayers through higher tax rates, program cuts, or more national debt.
Settlement agreements don't have to be tax deductible. This past year, several government agencies included specific clauses in their settlement agreements with corporations accused of wrongdoing that denied tax deductions for the payments.
The Environmental Protection Agency settled with both Hyundai and Kia over allegations of misleading consumers about fuel economy ratings. The two car companies paid a total of $100 million in penalties, making this settlement the largest of its kind. The EPA specified that any penalties associated with the settlement could not be deducted for tax purposes. By being completely explicit about this, the EPA saved American taxpayers at least $35 million.
"In 2015, government agencies shouldn't just sign more settlement agreements--they should sign more effective ones. Agencies should protect taxpayers while preventing future corporate crimes," said Surka, "Instead of just big numbers, we should aim for big results that protect the public."
You can read U.S. PIRG's report on tax write-offs in settlements here: "Subsidizing Bad Behavior: How Corporate Legal Settlements for Harming the Public Become Lucrative Tax Write-Offs."
U.S. PIRG, the federation of state Public Interest Research Groups (PIRGs), stands up to powerful special interests on behalf of the American public, working to win concrete results for our health and our well-being. With a strong network of researchers, advocates, organizers and students in state capitols across the country, we take on the special interests on issues, such as product safety,political corruption, prescription drugs and voting rights,where these interests stand in the way of reform and progress.
LATEST NEWS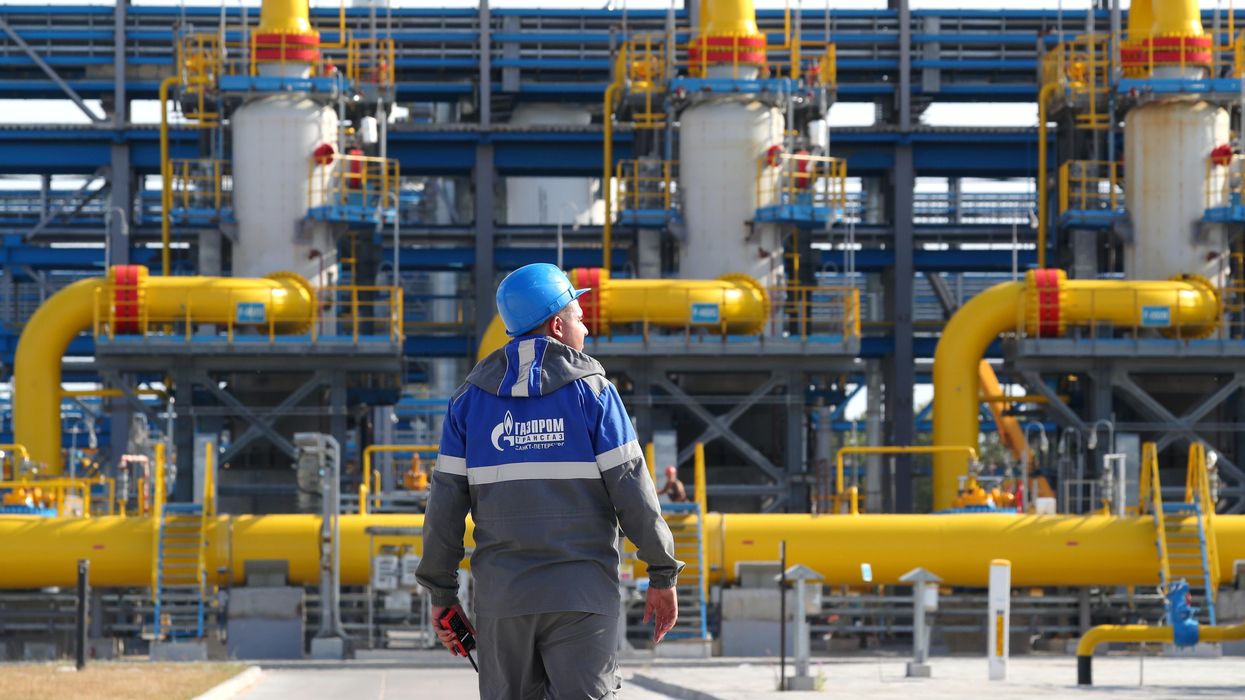 The veteran investigative journalist alleged that Biden administration officials have been "feeding" the press false stories to "protect a president who made an unwise decision and is now lying about it."
In a follow-up to his explosive story accusing U.S. President Joe Biden of ordering the sabotage of the Nord Stream pipelines, veteran U.S. journalist Seymour Hersh charged Wednesday that the White House—in collaboration with German Chancellor Olaf Scholz—is attempting a "cover-up of its operation" by "feeding" false alternative narratives to the press, most prominently The New York Times.
Hersh's initial reporting, which was based on anonymous sourcing, was quickly dismissed by the Biden administration, with State Department Spokesperson Ned Price calling the detailed February account "false" and suggesting that those who believe its version of events are "naive" and "gullible."
Hersh, who famously exposed U.S. forces' massacre of Vietnamese civilians in My Lai and the torture of detainees at Abu Ghraib prison in Iraq, forcefully hit back at the Biden administration on Wednesday and criticized the American press for failing to push the White House on the September attack, which has major geopolitical implications.
"Press aides for the White House and Central Intelligence Agency have consistently denied that America was responsible for exploding the pipelines, and those pro forma denials were more than enough for the White House press corps," Hersh wrote on his Substack.
"There is no evidence that any reporter assigned there has yet to ask the White House press secretary whether Biden had done what any serious leader would do: formally 'task' the American intelligence community to conduct a deep investigation, with all of its assets, and find out just who had done the deed in the Baltic Sea," the journalist continued. "According to a source within the intelligence community, the president has not done so, nor will he. Why not? Because he knows the answer."
Officials from Norway, Germany, and Sweden told the United Nations last month that they are still investigating the explosions that severely damaged the Nord Stream pipelines, setting off an environmental nightmare and immediate speculation as to who was responsible. Such speculation is ongoing, with both official and unofficial probes attempting to determine the perpetrator.
The Nord Stream 2 pipeline—which Biden vocally opposed—never became operational, as the German government put it on hold just ahead of Russia's invasion of Ukraine in February 2022.
During a press briefing late last month, Price said the U.S. "is not a party to this investigation because there are countries on whose sovereign territory this attack occurred, and we're deferring it to them to conduct this investigation."
On March 7, nearly a month after Hersh published his report, The New York Timesran a story—also based on anonymous sourcing—alleging that "new intelligence reviewed by U.S. officials" indicates "a pro-Ukrainian group carried out the attack on the Nord Stream pipelines last year."
The Ukrainian government has denied any involvement in the attack.

"U.S. officials said there was much they did not know about the perpetrators and their affiliations," notes the Times report, which makes brief mention of Hersh's story and quotes unnamed U.S. officials denying any Biden administration involvement.
"The disinformation professionals inside the CIA understand that a propaganda gambit can only work if those on receiving are desperate for a story that can diminish or displace an unwanted truth."
The same day as the Times published its story, the German weekly newspaper Die Zeit ran a report alleging that German investigators "succeeded in identifying the boat that was allegedly used for the secret operation" to sabotage the Nord Stream pipelines.
"It is said to be a yacht rented from a company based in Poland, apparently owned by two Ukrainians," Die Zeit reported. "According to the investigation, the secret operation at sea was carried out by a team of six people. It is said to have been five men and one woman."
In his Wednesday piece, Hersh contended that the message of the Times and Die Zeit stories—both of which emphasized that much of the sabotage operation remains shrouded in mystery—"was that the press and the public should stop asking questions and let the investigators unravel the truth."
"Holger Stark, the author of the report in Die Zeit, went a step further and noted that there were some 'in international security services' who had not excluded the possibility that the yacht story 'was a false flag operation.' Indeed, it was," Hersh alleged, citing an anonymous source inside the U.S. intelligence community.
That source told Hersh that the yacht narrative reported by Die Zeit "was a total fabrication by American intelligence that was passed along to the Germans, and aimed at discrediting your story."

Hersh went on to add that "the disinformation professionals inside the CIA understand that a propaganda gambit can only work if those on receiving are desperate for a story that can diminish or displace an unwanted truth."
"And the truth in question is that President Joe Biden authorized the destruction of the pipelines and will have a difficult time explaining away his action as Germany and its Western European neighbors suffer as businesses are shuttered amid high day-to-day energy costs," wrote Hersh, citing an energy expert who argued that the damage to the Nord Stream pipelines "led to a further surge of natural gas prices."
According to Hersh, the "most telling evidence" of the "weakness" of the Times reporting can be found in a podcast interview featuring Julian Barnes, one of three reporters whose bylines appeared on the March 7 story.
Barnes told podcast host Michael Barbaro that "we know really very little" about the pro-Ukrainian group that the Times reporting alleges may have been behind the Nord Stream attack.
"This group remains mysterious," Barnes said. "And it remains mysterious not just to us, but also to the U.S. government officials that we have spoken to. They know that the people involved were either Ukrainian, or Russian, or a mix. They know that they are not affiliated with the Ukrainian government. But they know they're also anti-Putin and pro-Ukraine."
In response, Hersh wrote that "the Times reporters in Washington were at the mercy of White House officials 'who had access to intelligence.'"
"But the information they received," he added, "originated with a group of CIA experts in deception and propaganda whose mission was to feed the newspaper a cover story—and to protect a president who made an unwise decision and is now lying about it."
Hersh also alleged that while it remains an "open question" whether Scholz was aware of the planned pipeline sabotage in advance, the German leader has "clearly been complicit since last fall in support of the Biden Administration's cover-up of its operation in the Baltic Sea."
Hersh wrote:

In early March, President Biden hosted German Chancellor Olaf Scholz in Washington. The trip included only two public events—a brief pro forma exchange of compliments between Biden and Scholz before the White House press corps, with no questions allowed; and a CNN interview with Scholz by Fareed Zakaria, who did not touch on the pipeline allegations. The chancellor had flown to Washington with no members of the German press on board, no formal dinner scheduled, and the two world leaders were not slated to conduct a press conference, as routinely happens at such high-profile meetings. Instead, it was later reported that Biden and Scholz had an 80-minute meeting, with no aides present for much of the time.
Citing an anonymous official with "access to diplomatic intelligence," Hersh wrote that "certain elements in the Central Intelligence Agency were asked to prepare a cover story in collaboration with German intelligence that would provide the American and German press with an alternative version for the destruction of Nord Stream 2."
"In the words of the intelligence community," Hersh continued, "the agency was 'to pulse the system' in an effort to discount the claim that Biden had ordered the pipelines' destruction."

News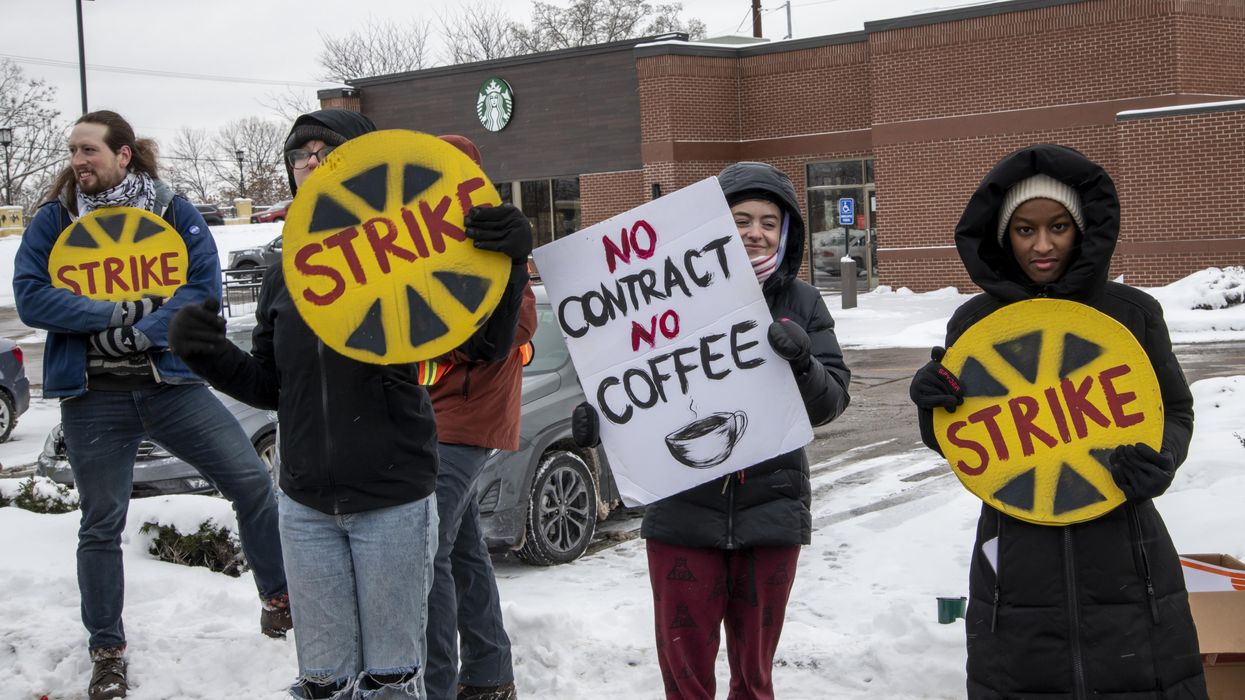 "Instead of celebrating the law-breaking former CEO hell-bent on silencing us, Starbucks should respect our right to organize and meet us at the bargaining table," said one Seattle barista and member of Starbucks Workers United.
Amid an ongoing unionization wave, Starbucks workers across the United States are holding a national day of action on Wednesday to demand a living wage, consistent scheduling, safe working conditions, and the right to organize free from fear and intimidation.
Baristas plan to strike at more than 100 of the coffee giant's shops from coast to coast, including at cafes in Seattle, New York, Los Angeles, Memphis, and other cities. In Seattle, where Starbucks was founded and is headquartered, a major protest is planned—one day before shareholders vote on an assessment of workers' rights at the corporation's annual meeting.
At 12:00 pm PT, workers will march outside Starbucks' headquarters, declaring that the company's illegal union-busting won't stop their fight for higher wages, better benefits, and democratic workplaces.
Since December 2021, when baristas in Buffalo made history by forming the first unionized Starbucks in the U.S., more than 7,500 workers at over 280 of the coffee chain's locations nationwide have voted to unionize. Organizers have won more than 80% of their campaigns despite the company's unlawful intimidation and retaliation tactics.
According to Starbucks Workers United:
In this same time period, the NLRB's [National Labor Relations Board] regional offices have issued more than 80 official complaints against Starbucks, prosecuting the company for over 1,400 specific alleged violations of federal labor law, including accusations that former CEO Howard Schultz personally threatened a worker who expressed support for organizing.

To date, NLRB administrative law judges have issued nine decisions, eight of which collectively found that the company has committed 130 violations, including illegally monitoring and firing organizers, calling the police on workers, and outright closing a store that recently attempted to organize.
Due to Starbucks' refusal to bargain in good faith, none of the locations that voted to unionize have reached a contract agreement.
With his unlawful crackdown on organizing coming under increased scrutiny, Schultz moved up his resignation from April 1 to March 20. Schultz is still scheduled to testify at next Wednesday's hearing convened by Independent Sen. Bernie Sanders of Vermont. He only agreed to do so under threat of subpoena.
Sarah Pappin, a Seattle Starbucks worker and member of Starbucks Workers United, said Wednesday in a statement: "Baristas like me are the ones who keep our stores running. We remember our customers' regular orders, make the lattes, clean up spills, and are often the bright spot of our customers' days. We are the heart and soul of Starbucks."
"Instead of celebrating the law-breaking former CEO hell-bent on silencing us, Starbucks should respect our right to organize and meet us at the bargaining table," said Pappin. "We are Starbucks, and we deserve better."
Starbucks Workers United said that "Wednesday's day of action will also serve to welcome the company's new chief executive, Laxman Narasimhan, and send him a message that the transition in the C-suite provides an opportunity for the company to stop its unprecedented campaign of union-busting and instead partner with its workers and our union to build a company that truly lives up to its stated progressive values."
Earlier this month, Starbucks Workers United sent a letter to shareholders urging them to vote for a third-party evaluation of Starbucks' purported commitment to affirming workers' rights, arguing that the corporation's anti-union actions are inconsistent with its International Labor Organization commitments.
According to the union, "Two proxy advisory firms, International Shareholder Services and Glass Lewis, have already recommended Starbucks shareholders vote in favor of the proposal from Trillium Asset Management, the New York City Pension Funds, and other investors."
News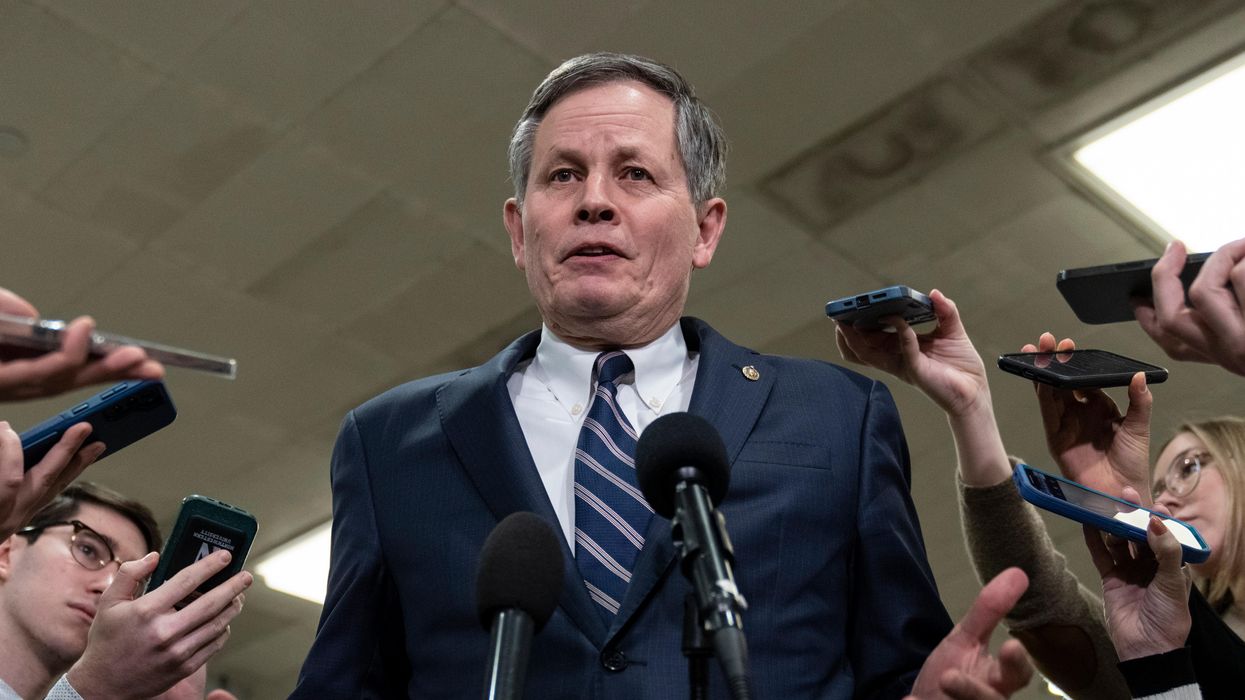 The American Bankers Association, whose PAC has donated to Sen. Steve Daines, welcomed the Republican's defense of a 2018 law that weakened post-financial crisis regulations.
Republican Sen. Steve Daines of Montana garnered applause from a room full of bankers on Tuesday after he dismissed calls for tougher regulations following the collapse of Silicon Valley Bank and Signature Bank.
"There are a lot of talking heads out there who are saying that the solution is more regulation, and I strongly disagree," Daines said in remarks to the American Bankers Association's Washington Summit, an annual gathering of bank CEOs and other top executives.
The Montana Republican went on to defend a 2018 law that progressive lawmakers and experts have said is at least partly responsible for the recent bank failures. That measure, known as S.2155, weakened post-financial crisis regulations for banks with between $50 billion and $250 billion in assets, subjecting firms such as SVB—which lobbied for the changes—to less stringent oversight and paving the way for more risk-taking and industry consolidation.

Daines, a member of the Senate Banking Committee and a major recipient of securities industry donations, called the stricter liquidity requirements and other rules gutted by the 2018 law "overreaching regulations" and claimed that efforts to revive the safeguards are creating "more worry" in the banking sector.
"This was not the cause of this failure," Daines said of S.2155, which former President Donald Trump signed into law after it passed with bipartisan support.
Watch the senator's remarks, which begin at the 1:32:04 mark:
It's unsurprising that Daines' defense of S.2155 was received favorably by a gathering of the American Bankers Association, which was one of many industry groups that lobbied aggressively for the measure.
"The lobbyists were everywhere. You couldn't throw an elbow without running into one," Sen. Elizabeth Warren (D-Mass.), who vocally opposed S.2155, told reporters last week.
Warren and Rep. Katie Porter (D-Calif.) have introduced legislation that would repeal a critical section of the 2018 law.

The Associated Pressreported Tuesday that in the hours before Congress approved the measure, Sen. Jon Tester (D-Mont.)—one of the legislation's top Democratic supporters—"huddled with executives from Bank of America, Citigroup, Discover, and Wells Fargo, who were there on behalf of the American Bankers Association."
"The American Bankers Association, which helped lead the push, later paid $125,000 for an ad campaign thanking Tester for his role in the bill's passage," the Associated Press noted.
The banking group's PAC spent more than $2.6 million on campaign contributions during the 2018 election cycle, with more than 76% of the donations going to Republicans, according to OpenSecrets.
Daines, who won reelection in 2020, received $10,000 from the American Bankers Association PAC during that year's campaign.

News
SUPPORT OUR WORK.
We are independent, non-profit, advertising-free and 100%
reader supported.