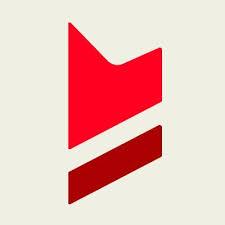 For Immediate Release
Contact:
Leo Broderick, Council of Canadians, 902 894 4874,
Mary Boyd 902 892 9074: Sharon Labchuk, Earth Action, 902 621 0719,
Lucy Sharratt, Canadian Biotechnology Action Network, 613 241 2267 ext 6.
Prince Edward Island Groups Denounce Plans for Local GE Salmon Production
PEI representative to attend US hearings on GE fish safety
WASHINGTON
Bay Fortune, Prince Edward Island, Canada, - Today in Prince Edward Island (PEI) representatives from environmental and health groups held a press conference outside AquaBounty's Bay Fortune facility to denounce the company's plans to commercially produce genetically engineered (GE) fish eggs at the location. The company is asking the US Food and Drug Administration (FDA) to approve its GE Atlantic salmon for human consumption and says it will soon ask for approval in Canada. AquaBounty recently revealed its plan to produce GE fish eggs exclusively on PEI, then ship the eggs to Panama for growing out and processing to then sell into the US consumer market.
The company claims the fish grow twice as fast as other farmed fish.
The FDA has preliminarily concluded that the GE salmon is safe but won't make a final decision until after public hearings September 19 and 20. On September 21, the FDA will also hold a hearing on the question of labeling the GE fish. Leo Broderick of Prince Edward Island and Vice-chair of the Council of Canadians will travel to Maryland to attend the hearings where dozens of US groups will testify about the problems with the GE salmon and the gaps in the science.
"I am going to the hearings to make sure we can get as much information as possible for Canadians and Islanders about the risks of GE salmon. Canadians and Islanders haven't been consulted at all about AquaBounty's plan," said Broderick. "The US hearings could have a big impact on PEI and Canada and I think someone from the Canada and Island should be there. If the US approves GE salmon, PEI could soon become known around the world as the home of Frankensalmon."
"We're really concerned that the US government is not seriously looking at the heath risks of eating GE fish," said Mary Boyd of the PEI Health Coalition, "Certainly Health Canada should not even consider approving GE fish."
"The company is avoiding a real environmental assessment in the US by saying they will produce the GE fish eggs in PEI and then grow out the fish in Panama," said Sharon Labchuk of Earth Action PEI, "If the US approves this GE salmon, PEI could be the source of an environmental disaster."
"If the US approves the GE salmon it will open the door to GE fish and other dangerous GE animals in Canada and the rest of the world," said Lucy Sharratt, Coordinator of the Canadian Biotechnology Action Network "This company is pushing to commercialize a GE fish that no one wants, and using PEI to do it."
Founded in 1985, the Council of Canadians is Canada's leading social action organization, mobilizing a network of 60 chapters across the country.
Office: (613) 233-4487, ext. 249
LATEST NEWS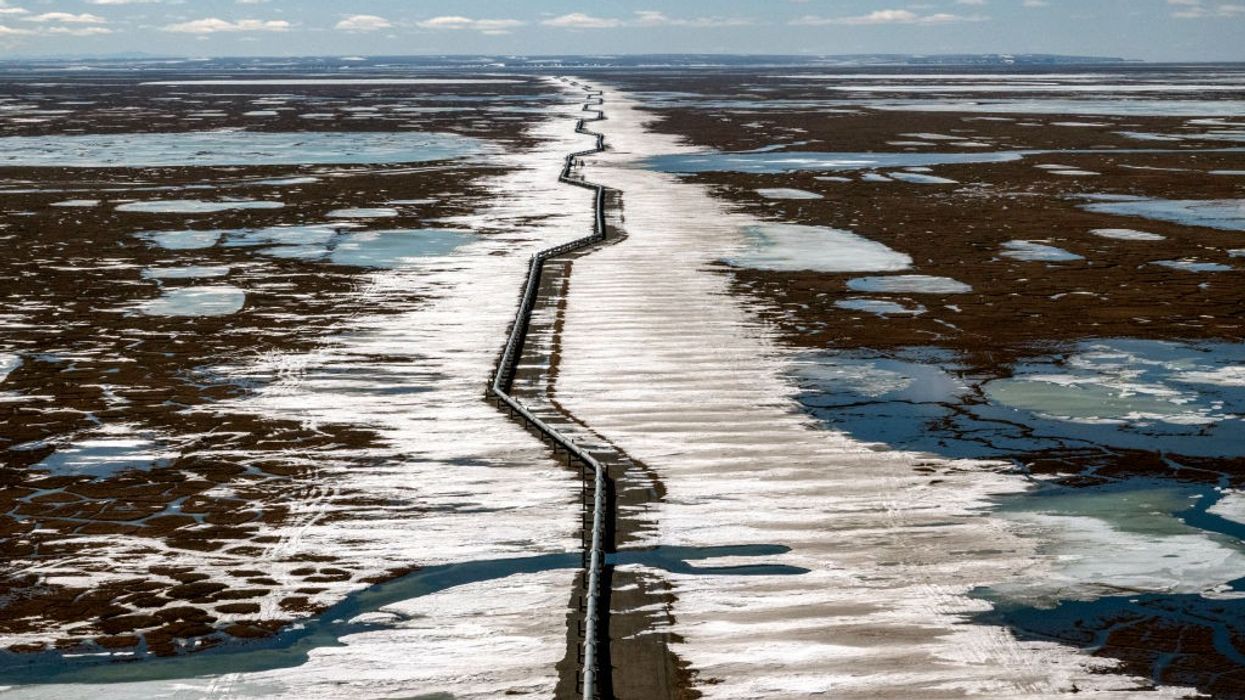 "There is simply no justification for President Biden's decision to approve a massive new oil drilling scheme that will lead to decades of air and climate pollution," said one critic.
U.S. President Joe Biden on Monday greenlighted a massive oil drilling project on federal land in Alaska, eliciting outrage from climate advocates who say the administration's accompanying restrictions on oil and gas leasing in the region cannot make up for the destruction set to be unleashed by the approved Willow project.
Progressives sought for months to dissuade Biden from approving ConocoPhillips' $8 billion Willow project, noting that it could enable the production of more than 600 million barrels of crude over 30 years. If all of that oil is burned, roughly 280 million metric tons of heat-trapping carbon dioxide emissions will be spewed into the atmosphere at a time when United Nations Secretary-General António Guterres warns that the planet is reaching a "point of no return."
"There is simply no justification for President Biden's decision to approve a massive new oil drilling scheme that will lead to decades of air and climate pollution," Food & Water Watch executive director Wenonah Hauter said in a statement.
"This decision is part of a disturbing and disappointing trend with this White House," Hauter continued. "President Biden refuses to take the necessary actions to rein in climate catastrophe while issuing rhetoric that professes concern for the existential threat that we all face. He cannot have it both ways. Promoting clean energy development is meaningless if we continue to allow corporations to plunder and pollute as they wish."
"President Biden refuses to take the necessary actions to rein in climate catastrophe while issuing rhetoric that professes concern for the existential threat that we all face."
In what The New York Timesdescribed as a bid "to temper criticism over the Willow decision and, as one administration official put it, to form a 'firewall' to limit future" fossil fuel development in the region, Biden announced restrictions on offshore oil lease sales in the Arctic Ocean and across Alaska's North Slope, while the U.S. Department of the Interior "said it would issue new rules to block oil and gas leasing in more than 13 million of the 23 million acres that form the National Petroleum Reserve-Alaska," where the Willow project is located.
But given the overwhelming scientific evidence—and warnings from even the relatively conservative International Energy Agency—that new fossil fuel projects are incompatible with averting the worst consequences of the planetary emergency, climate justice campaigners rejected the president's attempt to soften the blow of his Willow approval by announcing new protections for areas surrounding the extraction site.
"It's insulting that Biden thinks this will change our minds about the Willow project," Kristen Monsell, a senior attorney at the Center for Biological Diversity, said in a statement. "Protecting one area of the Arctic so you can destroy another doesn't make sense, and it won't help the people and wildlife who will be upended by the Willow project. We need to protect the entire Arctic and stop building massive oil and gas developments that will contribute to greenhouse gas emissions for years to come."
"Biden approved Willow knowing full well that it'll cause massive and irreversible destruction, which is appalling," said Monsell. "People and wildlife will suffer, and extracting and burning more fossil fuel will warm the climate even faster. Biden has no excuse for letting this project go forward in any form. New Arctic drilling makes no sense, and we'll fight hard to keep ConocoPhillips from breaking ground."
"Even one new oil well in the Arctic is one well too many," Monsell added. "If Biden wants to protect the Arctic, he needs to protect all of it. The president has left us in the cold and missed a major opportunity to live up to his climate commitments. This project is on weak legal ground, and we're gearing up for action."
Earthjustice president Abigail Dillen echoed that sentiment, telling the Times that the Biden administration's "tinkering at the margins... won't remedy legal failures to address this project's outside harms and we expect to see them in court."
News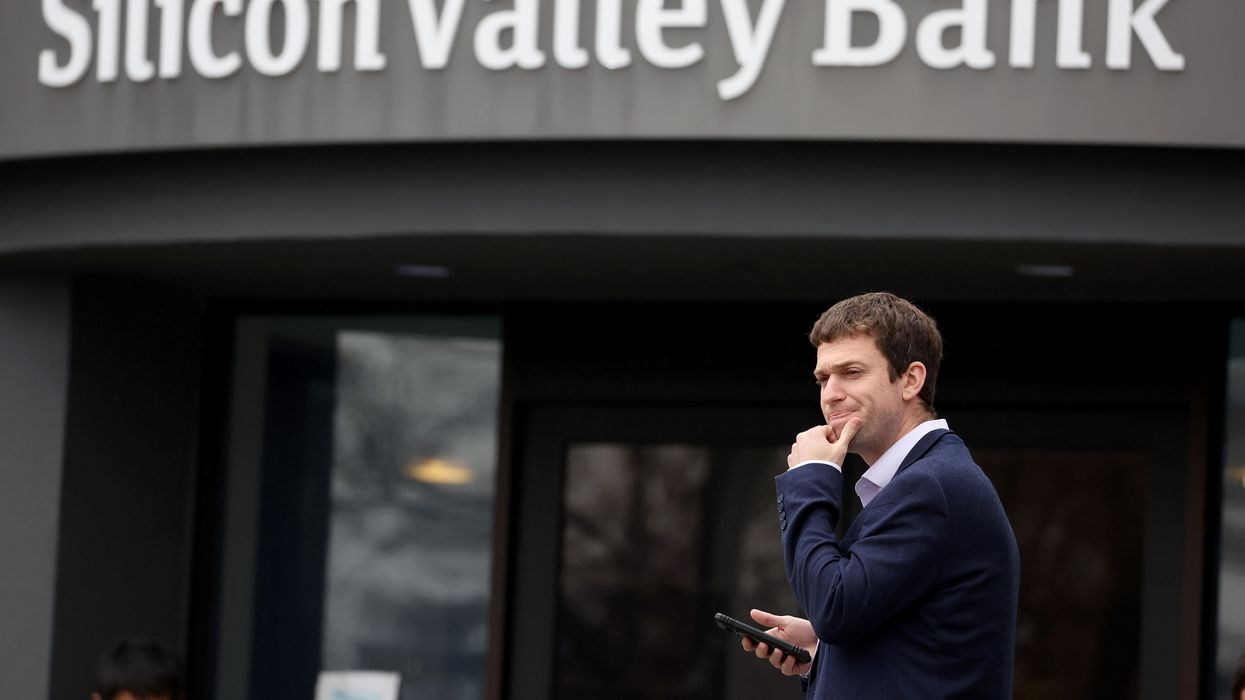 "We cannot continue down the road of more socialism for the rich and rugged individualism for everyone else," said the U.S. Senator from Vermont.
Sen. Bernie Sanders on Sunday night called for a full repeal of the 2018 banking deregulations signed into law by former President Donald Trump and declared that "now is not the time for taxpayers bail out Silicon Valley Bank"—the California bank that collapsed Friday.
On Sunday evening, the U.S. Treasury Department, Federal Reserve, and Federal Deposit Insurance Corporation (FDIC) issued a joint statement outlining a plan to make all deposits for Silicon Valley Bank as well as Signature Bank, which was shuttered by New York regulators earlier in the day, available to costumers Monday morning.
In his statement, Sanders said, "If there is a bailout of Silicon Valley Bank, it must be 100 percent financed by Wall Street and large financial institutions. We cannot continue down the road of more socialism for the rich and rugged individualism for everyone else. Let us have the courage to stand up to Wall Street, repeal the disastrous 2018 bank deregulation law, break up too big to fail banks and address the needs of working families, not the risky bets of vulture capitalists."
The statement the Fed, Treasury, and FDIC noted that "no losses" associated with the rescue plan "will be borne by the taxpayer," though the extraordinary intervention—the largest of its kind since the 2008 financial collapse—is still seen by many economists and financial experts, even if bank investors and debt holders are not protected, as a "bailout" for the financial industry only made possible by taxpayers.
"Let us have the courage to stand up to Wall Street, repeal the disastrous 2018 bank deregulation law, break up too big to fail banks and address the needs of working families, not the risky bets of vulture capitalists."
Warren Gunnels, longtime staffer and top advisor to Sanders, made the connection between venture capitalists clamoring for a speedy government intervention to save the banking sector from a wider shock and the same kind of people who have adamantly opposed financial relief for the struggling middle- and working-class Americans:
As the Washington Postreports, "The decision by Treasury to backstop all deposits at SVB and Signature — not just those up to $250,000 that are insured under federal law — rested on a judgment that it was necessary to avoid a wider 'systemic' meltdown. The move will likely ignite a political firestorm over the decision to protect the assets of tech firms, venture capitalists, and other rich people in California."
In 2018, as Sen. Mike Crapo's (R-Idaho) Economic Growth, Regulatory Relief, and Consumer Protection Act was making its way through Congress, Sanders took to the floor of the U.S. Senate to oppose the bill, warning of exactly this kind of economic disaster if the deregulation was approved:
"Let's be clear," Sanders said Sunday night in his statement. "The failure of Silicon Valley Bank is a direct result of an absurd 2018 bank deregulation bill signed by Donald Trump that I strongly opposed. Five years ago, the Republican Director of the Congressional Budget Office released a report finding that this legislation would 'increase the likelihood that a large financial firm with assets of between $100 billion and $250 billion would fail.'"
"Unfortunately," he added, "that is precisely what happened."
On Monday, Lindsey Owens, executive directive of the progressive economic watchdog Groundwork Collaborative, focused on the additional lending facility made available to the bank customers and said the latest actions expose a deep "rot" within the Federal Reserve—especially as the central bank squeezes workers with increasingly higher interest rates, hikes that played at least a part in the banks' failures.
"This weekend, the Federal Reserve moved mountains to protect wealthy venture capitalists from the fallout of its aggressive interest rate hikes," said Owens. " Today, the Fed will return to its core work of pushing hardworking Americans out on the street to meet its inflation goals."
Such a set of policies, said Owens, shows the Fed "is irreparably broken and can no longer be trusted to go it alone on monetary policy. As Congress works to re-regulate mid-size banks after the misguided 2018 rollbacks that set this weekend's crisis in motion, they should also address the rot at the Fed."

In a statement on Sunday ahead of the government's rescue plan announcement, Matt Stoller, research director for the American Economic Liberties Project, made the case against any taxpayer bailout for SVB.
"Silicon Valley Bank was a badly managed and corrupt institution that entangled itself with powerful actors in the technology industry," Stoller argued. "The operative question government regulators are now facing is whether to use taxpayer funds to bail out the depositors from the failures of SVB's management."
But a full bailout, Stoller warned, "will only encourage other large regional banks to take similar risks in the future, just as Silicon Valley Bank did."
While bank investors and executives will not be included in the emergency actions announced on Sunday, Rep. Ro Khanna, the California Democrat who represents Silicon Valley, applauded the actions taken by Treasury to keep depositors whole.
Among his constituents impacted by the bank's collapse, he said, were "non-profit leaders, small business owners, start-up founders, and impacted employees of small businesses."
While expressly arguing that government intervention "should not and need not ... cost taxpayers a dime" during a news interview Sunday morning, Khanna later applauded the government plan while echoing Sanders' call for a reversal of the deregulation that led to the current crisis.
"I am glad that the Department of Treasury listened and moved to protect workers, the innovation pipeline, and the economy at large," Khanna said. "But the work doesn't end here. We've known since 2008 that stronger regulations are needed to prevent exactly this type of crisis. Congress must come together to reverse the deregulation policies that were put in place under Trump to avert future instability."
News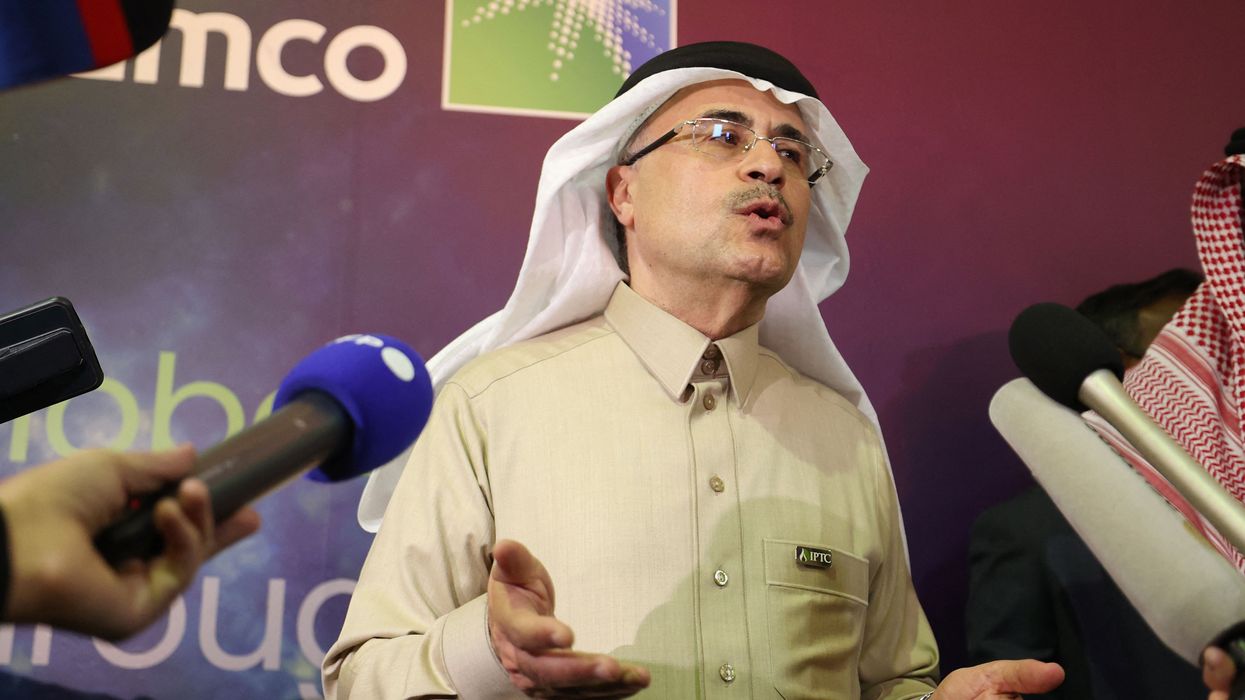 "These extraordinary profits, and any future income derived from Aramco, should not be deployed to finance human rights abuses, cover them up, or try and gloss over them," said Amnesty International.
Saudi Aramco, an oil giant almost entirely owned by the government of Saudi Arabia, announced Sunday that it brought in a staggering $161.1 billion in profits last year as it joined other fossil fuel companies in capitalizing on energy market turmoil sparked by Russia's invasion of Ukraine.
The company's profit figure for 2022 is the largest ever recorded by an oil corporation. Amin Nasser, Aramco's CEO, declared on an earnings call that "this is probably the highest net income ever recorded in the corporate world."
For comparison, ExxonMobil—the second-largest oil company in the world behind Aramco—reported $56 billion in net income last year, a record for the U.S. firm but nowhere close to the Saudi corporation's haul.
"It is shocking for a company to make a profit of more than $161.1 billion in a single year through the sale of fossil fuel—the single largest driver of the climate crisis," Agnès Callamard, secretary-general of Amnesty International, said in a statement. "It is all the more shocking because this surplus was amassed during a global cost-of-living crisis and aided by the increase in energy prices resulting from Russia's war of aggression against Ukraine."
Aramco said its banner profits—driven by "stronger crude oil prices, higher volumes sold, and improved margins for refined products"—were up nearly 47% compared to 2021, a windfall the company has used to reward investors.
"Aramco declared a dividend of $19.5 billion for the fourth quarter, to be paid in Q1 2023," the oil firm said in a press release. "This represents a 4.0% increase compared to the previous quarter, aligned with the company's dividend policy aiming to deliver a sustainable and progressive dividend. Additionally, the Board of Directors also recommended the distribution of bonus shares to eligible shareholders in the amount of one share for every 10 shares held."
While Aramco said it intends to devote resources to "lower-carbon technologies" and carbon-capture initiatives that climate campaigners have dismissed as false solutions, the company made clear that it has no intention of shifting aggressively away from fossil fuel production—a transition scientists say is necessary to avert climate catastrophe.
In its earnings announcement, Aramco said it is committed to "expanding oil, gas, and chemicals production."
Saudi Arabia is the second-largest oil producer in the world behind the United States. Late last year, the Saudi-led Organization of the Petroleum Exporting Countries (OPEC) agreed to slash oil production by 2 million barrels a day in a bid to keep prices high—benefiting companies like Aramco, Exxon, and other fossil fuel majors that have posted record-shattering 2022 profits as households struggle to heat their homes.
"It is past time that Saudi Arabia acted in humanity's interest and supported the phasing out of the fossil fuel industry, which is essential for preventing further climate harm," Callamard said Sunday. "These extraordinary profits, and any future income derived from Aramco, should not be deployed to finance human rights abuses, cover them up, or try and gloss over them."
News
SUPPORT OUR WORK.
We are independent, non-profit, advertising-free and 100%
reader supported.