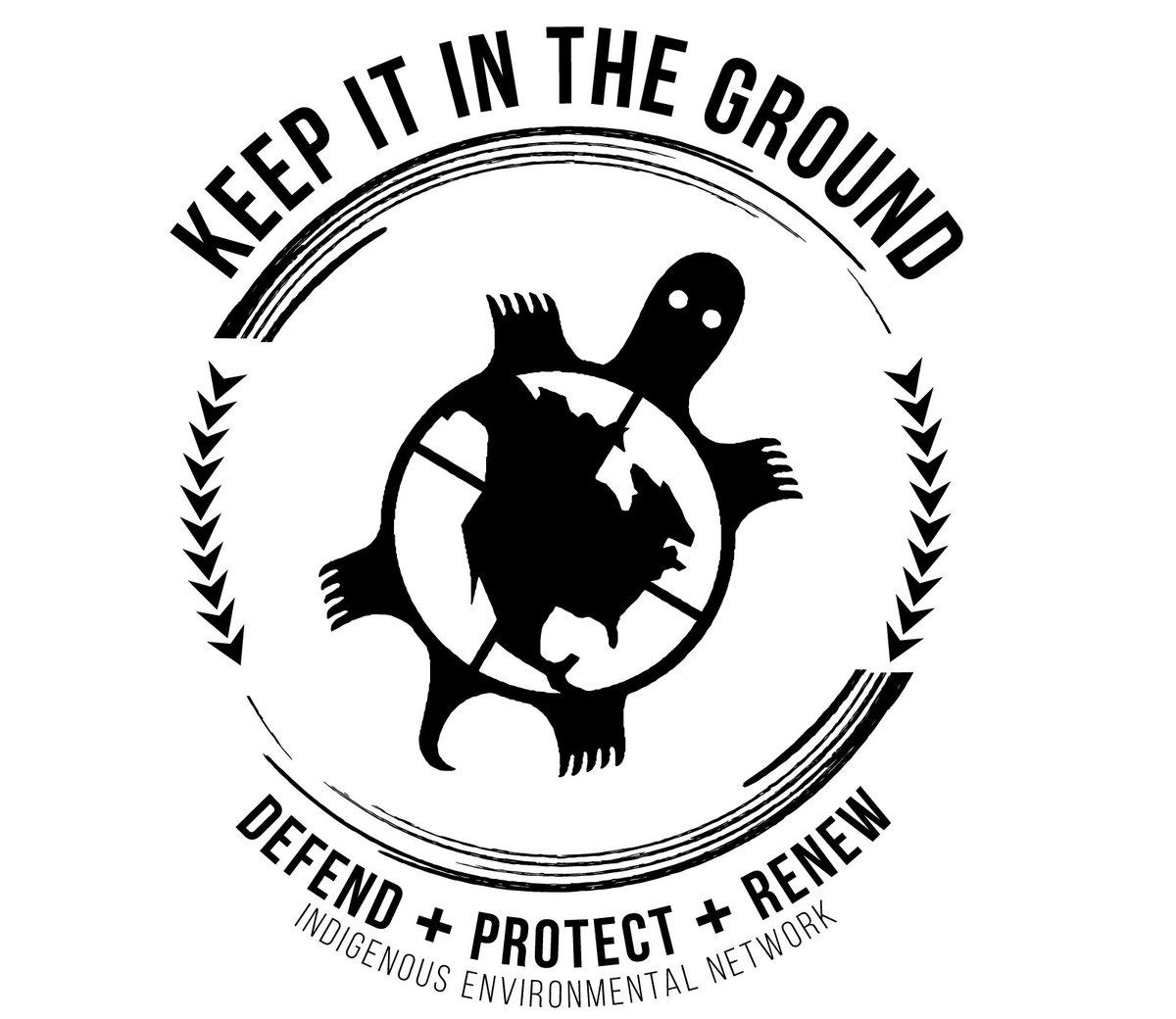 Indigneous Activists Block White House Entrances to Demand Biden Act Immediately on Climate, Fossil Fuels, and Indigenous Rights
Hundreds risked arrest blocking entrances to the White House grounds.
WASHINGTON
Hundreds of Indigenous, climate justice, and racial justice advocates rallied in front of the White House, and many peacefully blocked entrances to the building today to demand President Biden immediately stop fossil fuel projects like the Line 3 pipeline and center climate justice in any infrastructure package that moves forward in Congress.
Photos available here

The demonstration was led by the Indigenous Environmental Network and supported by climate, racial, and economic justice groups including Arm in Arm, Center for Biological Diversity, Climate Justice Alliance, Friends of the Earth, Public Citizen, Right to the City, and ShutDownDC.

"As Indigenous peoples on the frontline of the climate crisis, we knew it was only a matter of time before Biden's neoliberal agenda was revealed for what it truly is. The truth is, neoliberalism is a tool to maintain the status quo, to perpetuate white supremacy, and to kick the can of problems down the road. We are here to say that is unacceptable and we will continue to stand for Unci Maka, our communities, and future generations by any means necessary," said Ashley (McCray) Engle, Absentee Shawnee Tribe Of Oklahoma/Oglala Lakota Nation, Indigenous Environmental Network Green New Deal Organizer.

Hundreds of people took part in the sit-ins that shut down six White House entrances for multiple hours on Wednesday morning, while many more rallied in support. As of 12pm ET, two people had been detained and released. It was the second major climate protest at the White House this week.

Participants in Wednesday's demonstration included advocates who had come from as far away as Alaska, Minnesota, and Louisiana to testify about the damage being done to their communities by the fossil fuel industry and climate emergency.

"Biden promised climate justice, yet again BIPOC communities are being sacrificed for the U.S. energy dominance. Our villages are washing away into the ocean, our children are developing rare cancers, and birds are falling from our sky dead," said Siqiniq Maupin, Co-Founder & Director, Sovereign Inupiat for a Living Arctic. "This is genocide, and we will fight back. We will be heard. Biden will be called forward to be on the right side of history, to take action now before more humans die in the name of oil and corruption."

"The Mountain Valley Pipeline is going through a lot of sacred places. They are taking people's land. The federal government is supposed to protect people and sacred spaces, but they're not doing their job. President Biden campaigned on the environment and protecting people. Letting all these pipelines like Line 3, DAPL, and MVP come through: that's not helping the public, that's not helping the people he campaigned for," said Crystal Cavalier-Keck, a member of the Occoneechee Band of the Saponi Nation and leader in the fight against the Mountain Valley Pipeline in North Carolina. "If we can stop these pipelines, stop our dependence on oil and gas, and change to cleaner types of energy that are sustainable, it will protect the future. We're trying to do this for the next seven generations. We can't unite people if pipelines are killing our children. It's not a sustainable way to live."

The group included water protectors who are opposing the Line 3 pipeline in Minnesota, which has become a major controversy for the Biden Administration. Last Thursday, Biden's Justice Department continued to defend the project in court despite the administration's pledge to support Indigenous rights and climate justice.

"As Indigenous Women we face higher statistics of sexual violence than any other demographic. The ongoing epidemic of Missing and Murdered Indigenous Women is exacerbated by these corporations," said Taysha Martineau, a water protector of the Fond du Lac tribe who is opposing the Line 3 pipeline. "As a mother of four children, three of whom are female, it is my family that faces those statistics. If the Biden Administration allows this corporation to build this unnecessary and harmful project, not only are they violating treaty rights, they are placing the lives of Indigenous children at risk. One in three Indigenous women go missing or are murdered, raped or sexually assaulted before the age of 15. I ask the Biden Administration to take a look at my children, and answer a question I have to ask myself every single day, 'Which one?'"

With temperatures topping 90 degrees, part of a brutal, climate change-fueled heatwave gripping much of the country, demonstrators carried a 100-ft black pipeline, giant cut-outs of an oil derrick and a wind turbine, and hundreds of recycled cardboard cutouts designed to look like burning flames, a symbol of the literal wildfires burning across the West, as well as the fierce urgency of the present moment.

"We are out here because our communities are suffering from the climate crisis and the extractive economy. It is an act of desperation, but also an act of hope that brings us out in the heat again and again to demand President Biden Stop Line 3, and prioritize an infrastructure package that secures climate justice, Indigenous rights, transit justice, housing justice, and racial justice," said Keya Chatterjee, a coordinator of Arm in Arm, a national mobilization for climate justice.

"We're fighting to push the issue of climate justice," said LaDon Love, the Executive Director of SPACEs In Action, a multi-ethnic membership based community organization in Washington, D.C. "When communities are under attack and we see pipelines being built and eminent domain being used to remove people from their lands, we're not taking care of the people who are voting, we're not taking care of the communities that matter. We're making a choice to put profit over people. We need to make sure we're unifying our fights. We need to stand together to make sure that we have one united voice saying that we have to take care of the lands on which we stand because if not we will all die."
The demonstrators at the White House, supported by hundreds of organizations around the country, are demanding that President Biden stop weakening his climate plans to please Republicans and instead use his executive authority to stop all new fossil fuel projects and "build back fossil free." They also want to see the President use his bully pulpit to make sure Congress includes strong climate, Indigenous rights, housing justice, racial justice, and transit justice commitments in any infrastructure bill.
"To be the climate president we need, President Biden can use his executive authority today to stop approving fossil fuel projects and declare a national climate emergency," said Kassie Siegel, director of the Center for Biological Diversity's Climate Law Institute. "With the stroke of a pen, Biden can take key actions to end the fossil fuel era and jumpstart a 100% renewable and just energy future. We're starting to suffer a climate meltdown, and Biden has to seize the moment to build back fossil free."
Established in 1990 within the United States, IEN was formed by grassroots Indigenous peoples and individuals to address environmental and economic justice issues (EJ). IEN's activities include building the capacity of Indigenous communities and tribal governments to develop mechanisms to protect our sacred sites, land, water, air, natural resources, health of both our people and all living things, and to build economically sustainable communities.
LATEST NEWS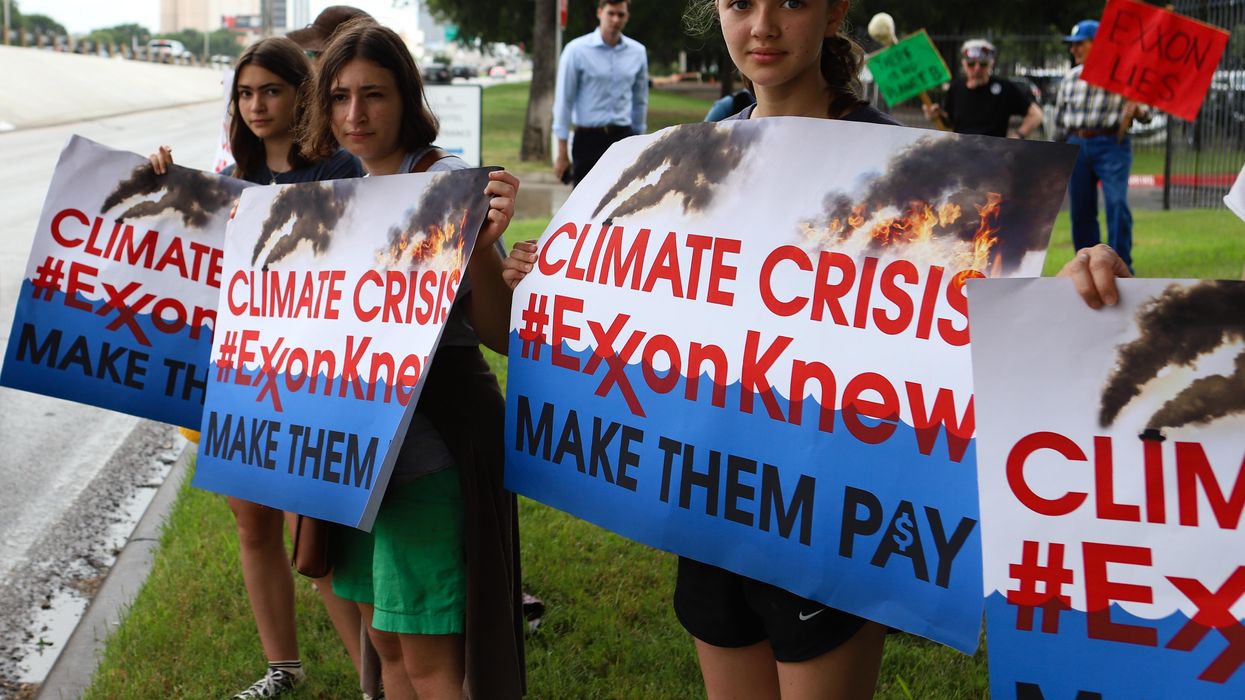 "This ruling is a major victory for Minnesota's efforts to hold oil giants accountable for their climate lies, and a major defeat for fossil fuel companies' attempt to escape justice," said one advocate.
Minnesota on Thursday scored a significant procedural win in a lawsuit seeking to hold Big Oil accountable for lying to consumers about the dangers of burning fossil fuels and thus worsening the deadly climate crisis.
In a unanimous ruling, the U.S. Court of Appeals for the Eighth Circuit agreed with a lower court that the state's climate fraud lawsuit against the American Petroleum Institute, ExxonMobil, and Koch Industries can proceed in state court, where it was filed.
"This ruling is a major victory for Minnesota's efforts to hold oil giants accountable for their climate lies, and a major defeat for fossil fuel companies' attempt to escape justice," Richard Wiles, president of the Center for Climate Integrity, said in a statement.
"Big Oil companies have fought relentlessly to avoid facing the evidence of their climate fraud in state court, but once again judges have unanimously rejected their arguments," said Wiles. "After years of Big Oil's delay tactics, it's time for the people of Minnesota to have their day in court."
Fossil fuel corporations have known for decades that burning coal, oil, and gas generates planet-heating pollution that damages the environment and public health. But to prolong extraction and maximize profits, the industry launched a disinformation campaign to downplay the life-threatening consequences of fossil fuel combustion.
"Big Oil companies have fought relentlessly to avoid facing the evidence of their climate fraud in state court, but once again judges have unanimously rejected their arguments."
Dozens of state and local governments have filed lawsuits arguing that Big Oil's longstanding effort to sow doubt about the reality of anthropogenic climate change—and to minimize the fossil fuel industry's leading role in causing it—has delayed decarbonization of the economy, resulting in widespread harm.
Since 2017, the attorneys general of Connecticut, Delaware, Massachusetts, Minnesota, New Jersey, Rhode Island, Vermont, and the District of Columbia, along with 35 municipalities in California, Colorado, Hawaii, Maryland, New Jersey, New York, South Carolina, Washington, and Puerto Rico, have sued fossil fuel giants in an attempt to hold them financially liable for misleading the public about the destructive effects of greenhouse gas emissions from their products.
"Minnesota is not the first state or local government to file this type of climate change litigation," the Eighth Circuit declared Thursday. "Nor is this the first time" that fossil fuel producers have sought to shift jurisdiction over such suits from state courts to federal court, where they believe they will be more likely to avoid punishment.
"But our sister circuits rejected them in each case," the federal appeals court continued. "Today, we join them."

According to the Center for Climate Integrity, "Six federal appeals courts and 13 federal district courts have now unanimously ruled against the fossil fuel industry's arguments to avoid climate accountability trials in state courts."
Last week, the U.S. Department of Justice moved for the first time to support communities suing Big Oil by urging the U.S. Supreme Court to reject Exxon and Suncor Energy's request to review lower court rulings allowing a lawsuit from three Colorado communities to go forward in state court.
News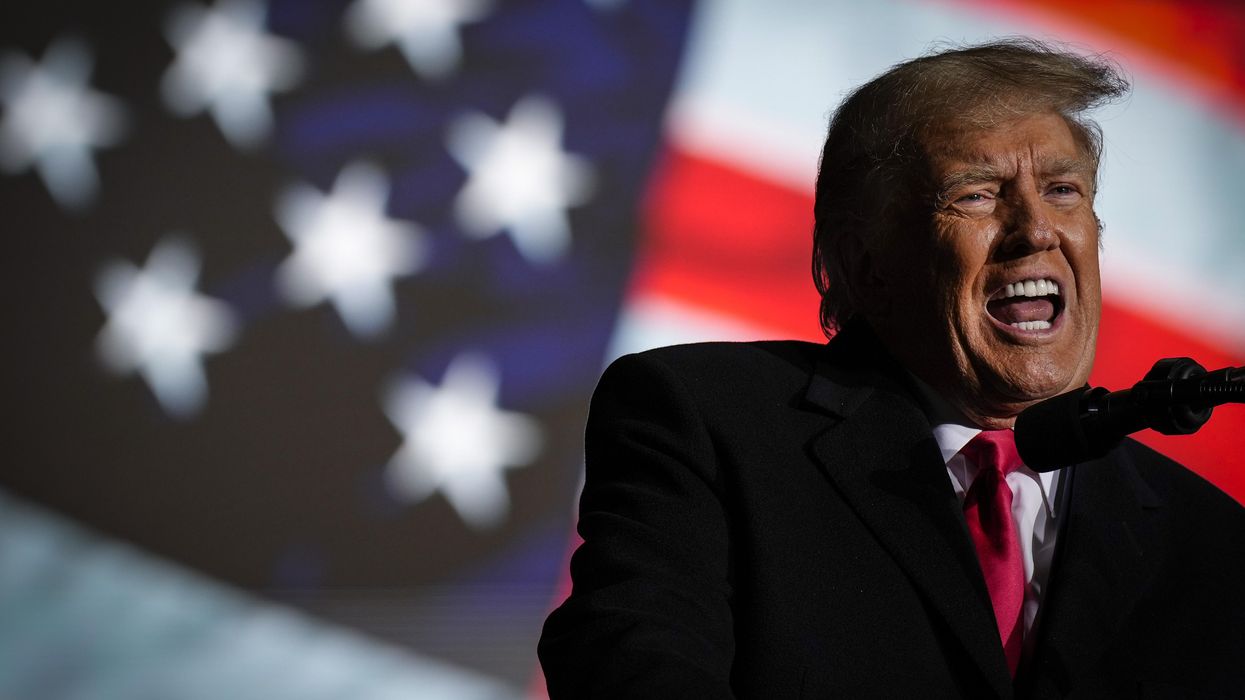 "Trump got his supporters to attack the government once," said one ethics watchdog. "He's making it clear that if he's arrested, he's going to try to do it again."
Government watchdogs on Friday said former President Donald Trump has potentially placed himself in even more legal jeopardyafter he threatened violence if he's charged in a criminal case in New York.
Shortly after midnight on Friday, Trump wrote on his social media platform, Truth Social, that potentially "catastrophic" violence would result if he is indicted by a Manhattan grand jury.
"What kind of person can charge another person, in this case a former president of the United States, who got more votes than any sitting president in history, and leading candidate (by far!) for the Republican Party nomination, with a crime, when it is known by all that NO crime has been committed, and also known that potential death and destruction in such a false charge could be catastrophic for our country?" Trump said.
He also called Manhattan Attorney General Alvin Bragg "a degenerate psychopath that truly hates the USA."

Bragg's office has presented a grand jury with evidence related to alleged hush-money payments to adult film star Stormy Daniels during the 2016 presidential campaign, years after the former president allegedly had a sexual relationship with Daniels.

Trump's former lawyer, Michael Cohen, said in 2018 that he made a $130,000 payment to Daniels. He was reimbursed in 2017 by the Trump Organization.
The former president has made several public statements about the case against him in recent days, saying last weekend that he expected to be indicted on Tuesday and calling for a "protest" in New York, and posting an image in social media on Thursday showing Trump holding a baseball bat next to Bragg's head.
His call for "death and destruction" is his most explicit statement about potential violence, said critics including government watchdog Citizens for Responsibility and Ethics in Washington (CREW).
"He's not being subtle, he's threatening prosecutors with violence... Trump got his supporters to attack the government once," said CREW, referring to Trump's encouragement of his supporters to attend the rally at the U.S. Capitol on January 6, 2021 that turned into a violent insurrection aimed at overturning his election loss. "He's making it clear that if he's arrested, he's going to try to do it again."
The group added that Trump's threats of violence "are admissible in court."

Rep. Don Beyer (D-Va.) called on Republicans to clearly "condemn and oppose" Trump's calls for violence, to avoid another violent uprising in his defense.
"Donald Trump's incitement of violence is more direct, explicit, dangerous now than it was before January 6th," said Beyer. "Republican leaders cannot ignore this or wish it away."

According toThe Washington Post, the grand jury is next scheduled to meet on Monday at the earliest.

News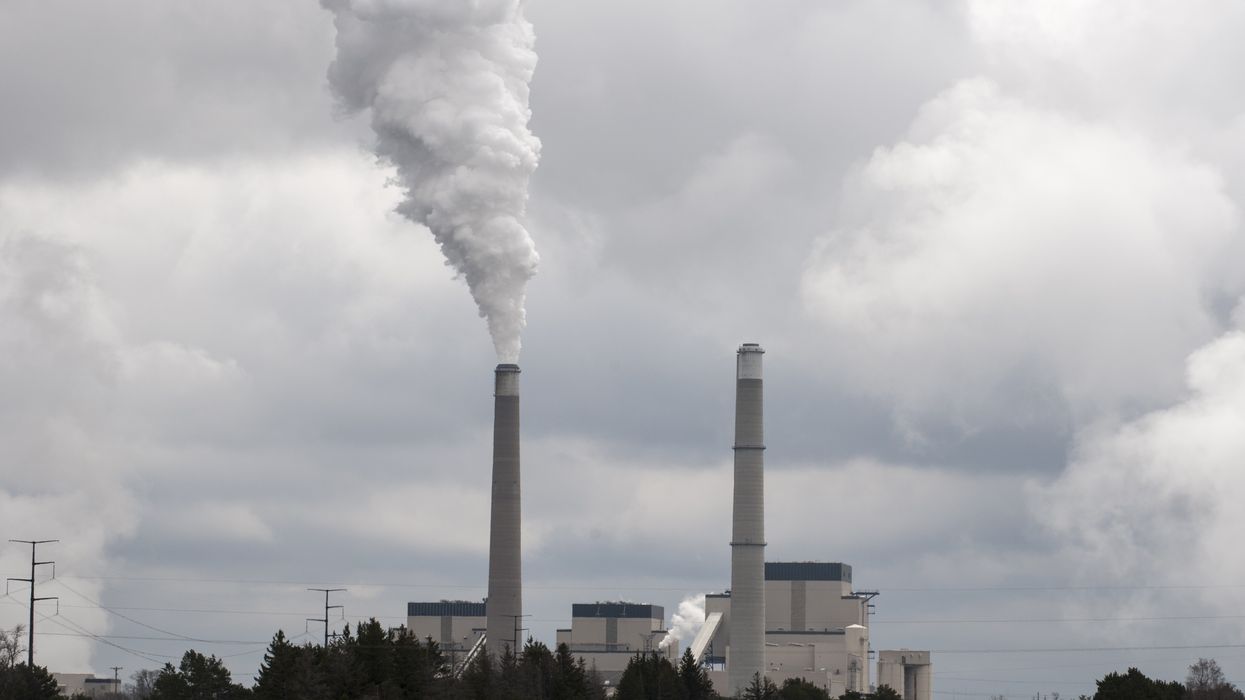 Federal regulators said they are monitoring groundwater for a radioactive compound following the leak.
The operator of a Minnesota nuclear power plant said the facility would be taken offline Friday to repair a new leak near the Mississippi River, an announcement that came a week after the company and state officials belatedly acknowledged a separate leak that occurred in November.
Xcel Energy insisted in a statement Thursday that the leak at its Monticello Nuclear Generating Plant poses "no risk to the public or the environment," but a team of federal regulators is monitoring the groundwater in the area amid concerns that radioactive materials—specifically tritium—could wind up in drinking water.
Valerie Myers, a senior health physicist with the U.S. Nuclear Regulatory Commission, told a local CBS affiliate that "there are wells between the ones that are showing elevated tritium and the Mississippi that are not showing any elevated levels."
"We are watching that because the ground flow is toward the Mississippi," added Myers.
The Associated Pressreported Friday, that "after the first leak was found in November, Xcel Energy made a short-term fix to capture water from a leaking pipe and reroute it back into the plant for re-use."
"However, monitoring equipment indicated Wednesday that a small amount of new water from the original leak had reached the groundwater," the outlet noted. "Operators discovered that, over the past two days, the temporary solution was no longer capturing all of the leaking water, Xcel Energy said."
The Minnesota Pollution Control Agency and the Minnesota Department of Health said in a statement that they "have no evidence at this point to indicate a current or imminent risk to the public and will continue to monitor groundwater samples."
"Should an imminent risk arise, we will inform the public promptly," the agencies said. "We encourage the U.S. Nuclear Regulatory Commission, which has regulatory oversight of the plant's operations, to share ongoing public communications on the leak and on mitigation efforts to help residents best understand the situation."
News
SUPPORT OUR WORK.
We are independent, non-profit, advertising-free and 100%
reader supported.