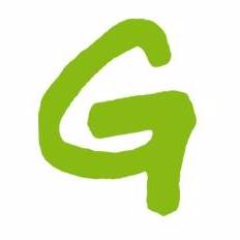 For Immediate Release
Contact:
Perry Wheeler, Greenpeace USA Senior Communications Specialist, 301-675-8766
Biden's EPA Aligns With Oil and Chemical Industry Against Landmark Proposal on Microplastic Chemicals
Documents obtained by Unearthed reveal industry lobbying against landmark proposal.
WASHINGTON
According to documents obtained by Unearthed, Greenpeace UK's investigative platform, the oil and chemical industry is lobbying against a landmark global proposal on microplastics chemicals, and a senior Environmental Protection Agency (EPA) official during both the Trump and Biden administrations appears to be supporting the industry's position. The Daily Mail broke the news this morning posing the question, "Is this the end of plastic?," illustrating the threat the proposal could pose to industry.
"While you might expect Trump's EPA to align with the oil and chemical industry against protections for the American people from potentially harmful plastic chemicals, the Biden Administration must do better," said Greenpeace USA Oceans Campaign Director John Hocevar. "As much of the world works to take action to address the impacts of the plastic pollution crisis, the U.S. government should be stepping forward to lead, not echoing the world's worst polluters."
Last year, the Swiss government put forward a proposal to list a widely-used plastic additive in the Stockholm Convention, the UN's global treaty on persistent organic pollutants. It's the first proposal to make a case for a chemical to be listed partly on the basis that it travels long distances via microplastics and plastic debris. Relatively little research has been done on the chemical, called UV-328, which is often used in plastic products, rubber, paints, coatings and cosmetics to protect them from UV damage. Scientists are concerned that it does not break down easily in the environment, accumulates in organisms and may cause harm to wildlife or human health.
In response to an email on the proposal forwarded by the American Chemistry Council (ACC) in April 2019, the senior EPA official responded: "Wow - that's quite a precedent. Holy moly," and, "Welcome to our future." The same official appears to still be leading the EPA's work on the issue under the Biden administration, which is pushing back against the proposal. The EPA told Unearthed that its views were based on a technical review by scientists.
Microplastic pollution has been found in oceans, lakes, rivers, raindrops, air, wildlife and even our dinner plates. Study after study has shown it can release harmful chemicals and attract other pollutants already present in seawater, ending up in the guts of marine life and further up the food chain.
Listing UV-328 in the Stockholm Convention could lead to bans on its production or use, and could be a landmark for the regulation of chemicals in microplastics. The chemical is just one of many added in the plastic manufacturing process, which some scientists are now concerned could spread far and wide via microplastics, posing potential risks to wildlife, human health or the environment.
At a meeting in January, the Convention's scientific committee agreed that there is sufficient evidence on UV-328 to meet the Convention's initial criteria to be considered a persistent organic pollutant. In September the proposal will go forward to the next stage of the process, where the committee will produce a risk profile to decide whether the additive poses enough risk to warrant global action.
The entire Unearthed story is available here: https://unearthed.greenpeace.org/2021/06/28/microplastics-chemicals-lobbying-oil-industry-stockholm-convention/
Greenpeace is a global, independent campaigning organization that uses peaceful protest and creative communication to expose global environmental problems and promote solutions that are essential to a green and peaceful future.
+31 20 718 2000
LATEST NEWS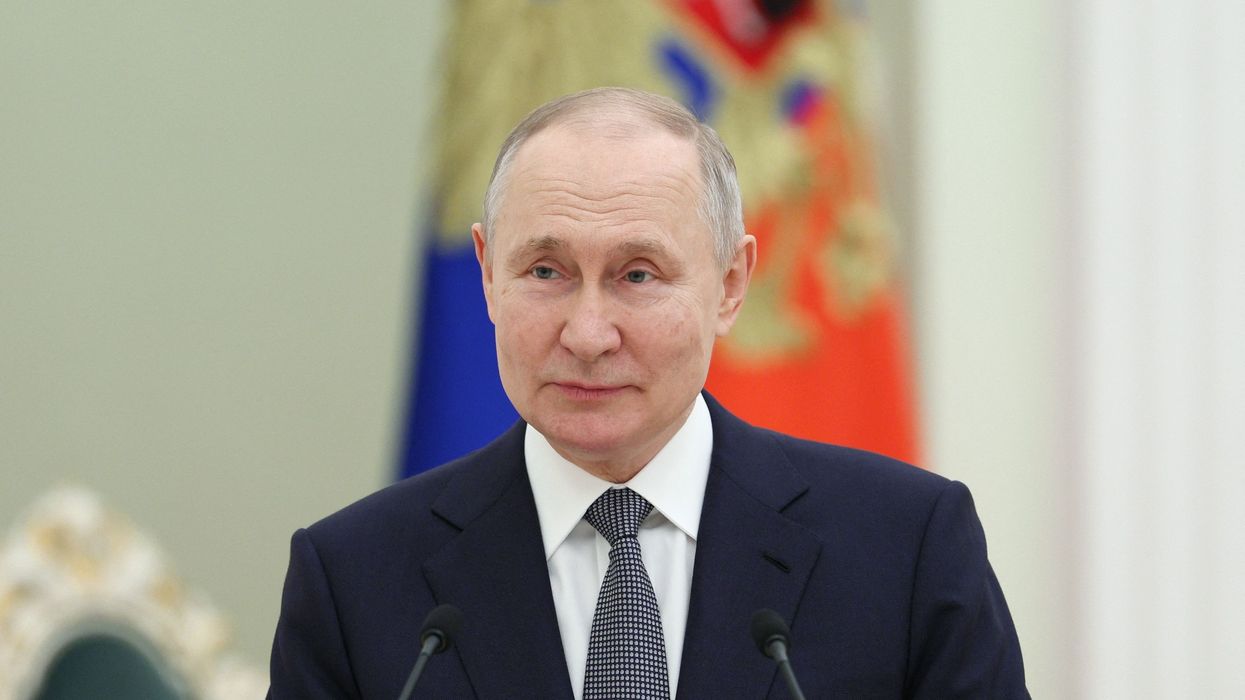 Sweden—which, along with Finland, is trying to join NATO—summoned Russia's ambassador after he said that "new members of the hostile bloc will become a legitimate target for Russian retaliatory measures."
In what was seen around the world as a "menacing" and "sinister" show of Russia's nuclear capabilities, thousands of Russian troops on Wednesday began exercises in Siberia with the nation's Yars intercontinental ballistic missile system.
"In total, more than 3,000 military personnel and about 300 pieces of equipment are involved in the exercises," Russia's Ministry of Defense said just over 13 months into Russian President Vladimir Putin's invasion of Ukraine.
The exercises come amid reporting that Putin is prepared for a war without "a foreseeable end," despite the human and economic toll, and after the Russian leader on Sunday revealed plans to station "tactical" nuclear weapons in Belarus, a move he compared to the United States' placing of such arms in allied European countries.

Anti-nuke campaigners said that Putin's "extremely dangerous escalation" on Sunday
demonstrates
the dangers of "nuclear deterrence" while also
warning
that the United States—with the world's second-largest nuclear arsenal after Russia—and North Atlantic Treaty Organization (NATO) "must resist calls to respond in kind and avoid injecting nuclear weapons deeper into this war."
\u201cThe report found that the number of nuclear weapons available for use globally increased from 9,440 warheads in 2021 to 9,576 in early 2023 and the collective destructive power of these arsenals equals more than 135,000 Hiroshima bombs. https://t.co/y5RdAiQoMc\u201d

— ICAN (@ICAN) 1680106069
On Monday, the United States and allies on the United Nations Security Council rejected a Russia-led effort to launch a probe into the sabotage of the Nord Stream pipelines, and a U.S. State Department official said the Biden administration supports creating "an internationalized national court" to help Ukrainian prosecutors bring cases against Russian leaders related to the war.
In an annual report Tuesday, Amnesty International noted that "the West's robust response to Russia's aggression against Ukraine contrasts sharply with a deplorable lack of meaningful action on grave violations by some of their allies including Israel, Saudi Arabia, and Egypt."
The Biden administration also informed Moscow on Monday that in response to Putin announcing last month that Russia "is suspending its participation" in New START, its last remaining nuclear arms treaty with the United States, Washington has cut off biannual updates about the U.S. nuclear stockpile but will keep sharing daily positioning information.
"There is no reason to believe that Russia will be swayed by this," Hans Kristensen of the Federation of American Scientists toldThe Wall Street Journal Tuesday. "We are watching the gradual destruction of the last remaining nuclear arms limitation treaty."
\u201c#ICYMI "People across the political spectrum, including the scientific community, have an important role and responsibility to push back against any threats of #nuclearweapons," write @DarylGKimball & Frank von Hippel of the @PhysCoalition in @sciam. \n\nhttps://t.co/DVZDm06Co4\u201d

— Physicists Coalition for Nuclear Threat Reduction (@Physicists Coalition for Nuclear Threat Reduction) 1680036024
Russian Deputy Foreign Minister Sergei Ryabkov said Wednesday that "all notifications, all kinds of notifications, all activities under the treaty, will be suspended and will not be conducted regardless of what position the U.S. may take."
Ryabkov also said that Putin's Belarus decision is the result of Ukraine's Western allies failing to heed "serious signals" from Moscow because of the "fundamental irresponsibility of Western elites before their people and international security."
"Now they will have to deal with changing realities," the minister added. "We hope that NATO officials will adequately assess the seriousness of the situation."
After months of delay, Hungary on Monday backed a bid by Finland—which borders Russia—to join NATO while continuing to stall on Sweden over "an ample amount of grievances that need to be addressed," according to a Hungarian government spokesperson.
In response to the February 2022 Russian invasion of Ukraine, both Scandinavian countries applied to join NATO last May, but their efforts have been blocked by Hungary and Turkey—which is expected to approve Finland's bid on Thursday.
\u201cThe Russian embassy in Sweden is apparently issuing direct military threats to Sweden and Finland for joining #NATO: \n\n\u201c\u2026you can be sure that the new members\u2026will be a legitimate target for Russia\u2019s retaliatory measures, including military ones.\u201d https://t.co/5p3g6Ls3eE\u201d

— Hans Kristensen (@Hans Kristensen) 1680097350
Russia's ambassador to Sweden, Viktor Tatarintsev, said Tuesday that "if anyone still believes that this [NATO membership] in any way will somehow improve Europe's security, you can be sure that the new members of the hostile bloc will become a legitimate target for Russian retaliatory measures, including military ones."
Rather than becoming safer, Sweden would be "taking a step towards the abyss," Tatarintsev warned, noting that "after the accession of Finland and Sweden, the total length of the border between Russia and NATO will almost double."
Swedish Foreign Minister Tobias Billström responded Wednesday that "the Ministry for Foreign Affairs will summon the Russian ambassador to make a clear statement against this blatant attempt at influence."
"Sweden's security policy is determined by Sweden—no one else," Billström said.
Adding to regional security concerns on Wednesday, International Atomic Energy Agency Director General Rafael Mariano Grossi said during a trip to the Russian-held Zaporizhzhia Nuclear Power Plant in Ukraine that "it is obvious that military activity is increasing in this whole region, so every possible measure and precautions should be taken so that the plant is not attacked."
News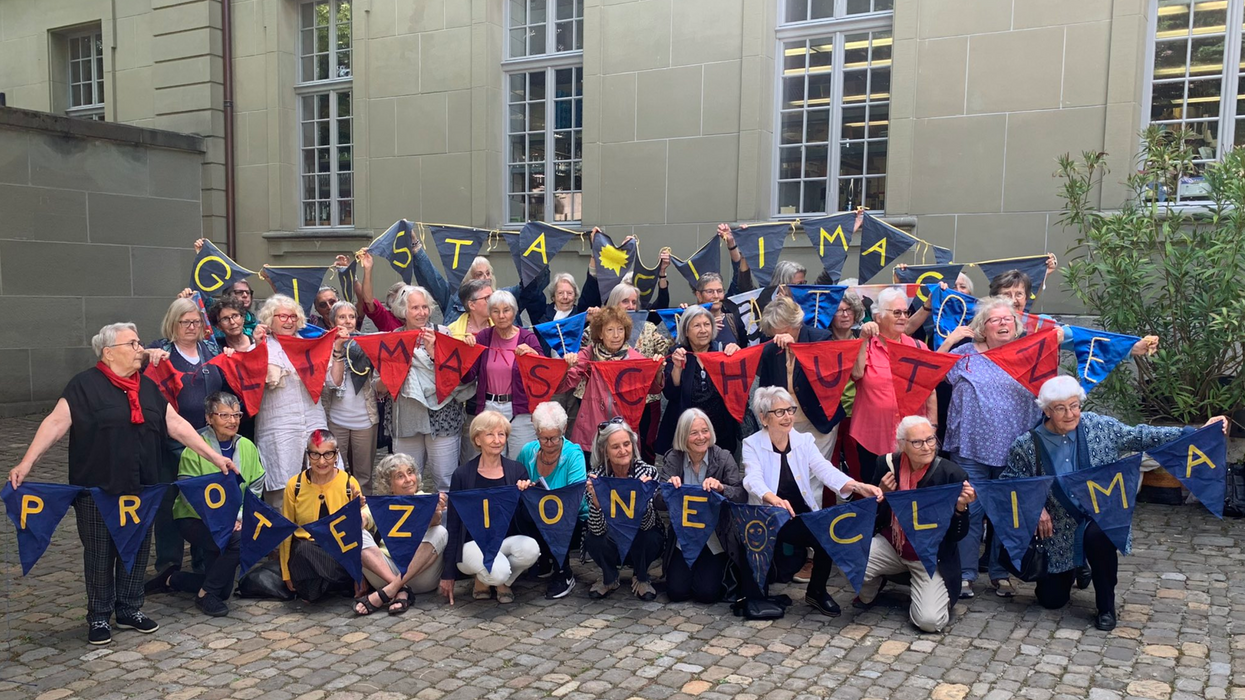 "We are suing for our human right to life," said one 78-year-old plaintiff. "With this case, we want to help spur politicians into action a little bit."
The European Court of Human Rights on Wednesday heard arguments in a case brought by a group of elderly Swiss women who are suing their country's government, alleging that its "current climate targets and measures are not sufficient to limit global warming to a safe level."
Members of Senior Women for Climate Protection (KlimaSeniorinnen) and their attorneys appeared in the Strasbourg, France court for the tribunal's first-ever climate case. Outside the court, activists from the group and from other organizations including Greenpeace held banners and flowers and chanted "bravo" as each woman exited the building, according toSwissInfo.
"We are suing for our human right to life," Lore Zablonier, a 78-year-old from Zurich, toldThe Associated Press outside the court. "With this case, we want to help spur politicians into action a little bit."
\u201cThank you for supporting us \ud83d\ude0d\n\ud83d\ude4c\ud83d\ude4c\ud83d\ude4c\ud83d\ude4c\ud83d\ude4c\ud83d\ude4c\ud83d\ude4c\ud83d\ude4c\ud83d\ude4c\ud83d\ude4c\u201d

— KlimaSeniorinnen (@KlimaSeniorinnen) 1680071319
As KlimaSeniorinnen's website explains:
Climate change already produces extensive damage. Menacing heatwaves, landslides, and floods will become the norm unless we take immediate action. Scientific insights notwithstanding, Switzerland along with most other countries is not doing as much as is necessary to avert such disasters. Because governments, through their inaction, violate basic rights, more and more people around the globe are taking them to court. What's at stake is a livable future—without climate collapse.
A growing number of climate-related cases are on the docket in courts around the world, from Australia to Sweden to the United States. The European Court of Human Rights will hear at least two more climate cases this year—one filed by a group of Portuguese youth and the other by a Green member of the European Parliament from France.

Switzerland is warming at a rate of more than twice the global mean. According to the Swiss Federal Office of Meteorology and Climatology:
The strong warming has an impact on many other climate indices in Switzerland. For instance, the zero-degree line has climbed substantially, which has resulted in Alpine glaciers losing over 60% of their volume since 1850. It is likely that they will no longer be part of the Alpine landscape by the end of this century. The vegetation period now lasts several weeks longer in the lowlands than it did even in the 1960s. Due to warming, precipitation now falls more often as rain than snow.
In 2021, Swiss voters narrowly rejected a government proposal to tax automobile fuel and airline tickets in a bid to help the country meet its targets under the Paris climate agreement. Switzerland is responsible for about 0.1% of global emissions.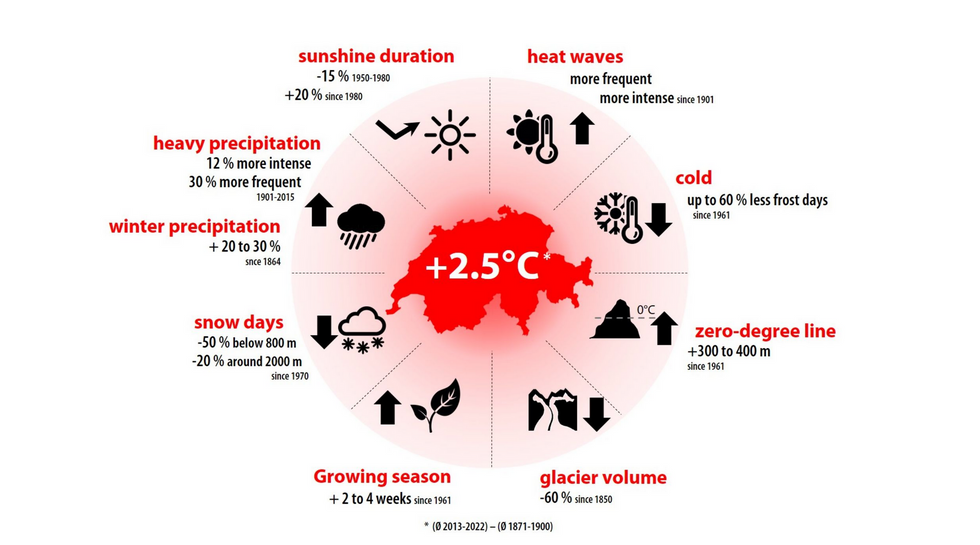 (Image: Federal Office of Meteorology and Climatology)
A verdict in the suit filed by KlimaSeniorinnen is expected next year.
"Should we win... a better climate policy will help less the lives of senior people than those of our children and grandchildren," explained plaintiff Elisabeth Stern.
"Are we older women victims? Yes, in the sense of being personally affected and at increased health risk from increasing temperatures," Stern added. "But we are also highly competent agents of change. Because our climate complaint for the first time puts the European Court of Human Rights in the situation to comment on the climate protection measures of a member state. And on the question of whether climate action to protect citizens is a fundamental human right."
News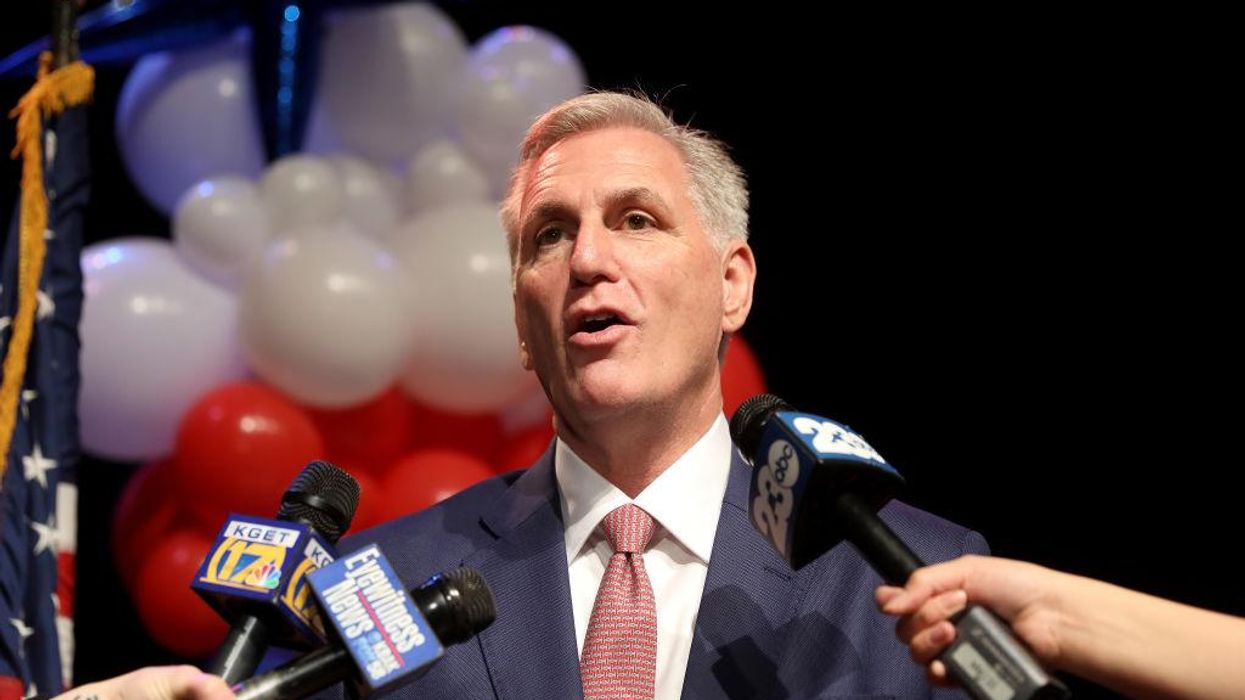 A potential visit with Taiwanese President Tsai Ing-wen "seriously violates the One China principle, harms China's sovereignty and territorial integrity, and destroys peace and stability in the Taiwan Strait," said one official.
China's Taiwan Affairs Office on Wednesday warned the U.S. that the country will take "resolute countermeasures" if an expected meeting between U.S. House Speaker Kevin McCarthy and Taiwanese President Tsai Ing-wen goes forward this month following Tsai's trip to Central America.
The Taiwanese president is expected to meet with the California Republican in Los Angeles, going against repeated calls from China for the U.S. to refrain from meeting with her, which the Chinese government sees as a sign of support for Taiwan's desire to be seen as a separate country, and a failure to commit to the "One China" policy the U.S. agreed to five decades ago.
The meeting would be the highest-level in-person summit between a Taiwanese and American leader on U.S. soil since 1979.

The U.S. should "refrain from arranging Tsai Ing-wen's transit visits and even contact with American officials, and take concrete actions to fulfill its solemn commitment not to support Taiwan independence," said Zhu Fenglian, a spokesperson for the Taiwan Affairs Office, according toThe Hill.
Tsai has traveled to the U.S. four times since taking office in 2016 and has met with Republican Sens. Marco Rubio of Florida and Ted Cruz of Texas. In addition to her expected meeting with McCarthy in the coming days, Tsai is scheduled to speak at an event hosted by the conservative Hudson Institute in New York and at the Ronald Reagan Presidential Library in Calfornia.

The visit "will be another provocation that seriously violates the One China principle, harms China's sovereignty and territorial integrity, and destroys peace and stability in the Taiwan Strait," said Zhu, adding, "We firmly oppose this and will take resolute countermeasures."

China responded to then-U.S. House Speaker Nancy Pelosi's (D-Calif.) visit to Taipei last year by conducting military exercises around Taiwan. China had previously warned that Pelosi's visit represented the U.S. "interfering in China's internal affairs." The country also suspended military, climate, and other diplomatic ties with the U.S. after Pelosi's visit, which anti-war critics had warned would undermine long-standing U.S. policy and [increase] the risk of another war."
McCarthy's expected meeting with Tsai comes as progressives in the U.S. are criticizing proposals for a ban on the Chinese social media app TikTok from the Biden administration as well as Republican lawmakers. China warned the U.S., Australia, and the United Kingdom that they were headed down a "path of error and danger" this month after the three countries announced plans to expand U.S. nuclear submarine technology to Australia, a move that the Chinese said would disrupt peace in the Pacific.
Brian Hioe of the Taiwan-focused New Bloom Magazinetweeted that China will likely "respond with threats of force" if the McCarthy-Tsai meeting goes forward.
A Biden administration official said on a call with reporters Wednesday that "there is absolutely no reason" for Beijing to use Tsai's expected meeting in the U.S. "as an excuse or a pretext to carry out aggressive or coercive activities aimed at Taiwan."
"It is not that China overreacts," Chinese Foreign Ministry spokesperson Mao Ning said in a press briefing. "It is that the U.S. kept emboldening Taiwan independence forces, which is egregious in nature."
News
SUPPORT OUR WORK.
We are independent, non-profit, advertising-free and 100%
reader supported.