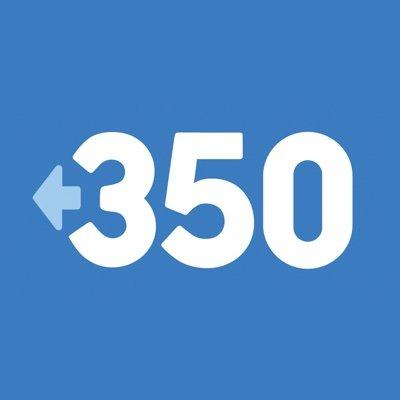 For Immediate Release
Contact:
Lindsay Meiman,Senior U.S. Communications Specialist,lindsay@350.org,us-comms@350.org,+1 347 460 9082,New York, USA
Biden's Climate Summit Falls Short: Lofty Words But Where is the Plan?
350 teams from across the globe share their reactions to Bidens Leaders Summit.
WASHINGTON
40 world leaders gathered to participate in the Biden Administration's first step onto the international climate stage. The Leaders Summit on Climate took place on April 22nd/ 23rd. The summit saw global leaders making big promises on carbon emission reduction, but the biggest red flag from climate activists is the overall lack of explicit commitments to stop financing fossil fuel projects, one of the key areas that can speed up the transition away from fossil fuel energy.
Agnes Hall, Global Campaigns Director at 350.org said
"There can be no meaningful climate action if world leaders don't make a decisive move to keep all fossil fuels in the ground. It's one thing to make climate goals, but governments simply can't afford to keep on funding the flames by pouring money into subsidizing coal, oil, and gas. The Biden Summit is a critical meeting of world leaders ahead of COP26 this November. Talk of "net-zero" emissions won't cut it: we demand more from our world leaders than the false promises, false solutions, and empty negotiations we heard at Biden's Climate Summit. The task now is to hold politicians to their lofty words, and to do that the global climate movement needs to keep up the pressure on our governments at home as well as on the international stage to take urgent action now to reduce carbon emissions and ensure a Just Recovery from the global COVID-19, economic and climate crises by creating a sustainable, fossil-free world ".
Pacific350.org Pacific Managing Director Joseph Sikulu issued the following statement:
"In a world recovering from COVID-19 and the climate crisis, governments need to quickly divest from the fossil fuel industry and begin investing in a just recovery for all. Countries with high emissions, such as the United States and Australia, must stop subsidizing oil, gas and coal and direct their investments toward clean and just renewable energy so that we can limit Earth's warming to 1.5 degrees.
To date, Australian Prime Minister Scott Morrison has not announced a concrete plan to reduce emissions. Instead, he thinks that fossil fuel companies can solve the climate crisis, which is a massive irony. The Summit is an excellent opportunity for him and other leaders to look on the leadership of the Marshall Islands - the only Pacific island nation present. Australia must recognize that they have few options: either catch up by COP26 or remain a climate laggard who contributes to climate disaster."
Japan - 350.org Japan Finance Campaigner Eri Watanabe issued the following statement:
"This goal is highly insufficient if we want to achieve the Paris Agreement's goal of limiting the warming of the Earth to 1.5 degrees. I strongly urge the Japanese government to set a more ambitious target with a minimum of a 62% reduction from 2013's emissions. This is based on research published by Climate Action Tracker.
This target may be higher than previously at a 26% reduction, but if we look closely - this is a numbers game1. Compared to the United Kingdom's and European Union's targets, which are 78% in 2035 and 55% in 2030 respectively compared to emission levels in 1990, Japan's target is much lower.
When the Paris Agreement was signed, we agreed that there were "common but differentiated responsibilities" across the world. As the world's fifth-highest emitting country with a large number of historic emissions, Japan owes the world a carbon debt. This makes it necessary for our country to reduce as much carbon emissions as possible -- or more than half of 2010's emissions in order to be a solution to the climate crisis. We must start urgently setting bold and ambitious targets, and strengthening the measures necessary to achieve them.
One of the policies urgently needed is a rapid phase-out of coal infrastructure. Another to direct Japanese banks to rule out fossil finance. Japan is the biggest lender to the global coal industry, and they must cut the flow of money to reduce their emissions.
Only if Japan government walks the talk, can they show climate leadership."
Bangladesh350.org Organizer Shibayan said:
"We are heartened by the Chair's response and his ambitious goals of targeting a 100% renewable transition by 2050. For Bangladesh to have a just recovery from the twin crises of COVID-19 and climate change, this transition away from coal must exclude gas, and bring about a Green New Deal focusing on clean and just energy such as solar and wind. At the upcoming Leaders Summit for Climate, we hope to see countries that have built their wealth based on fossil fuels such as the US working hand in hand with the most affected countries such as Bangladesh. World leaders must start cooperating and sharing resources to combat the climate crisis. They need to act now, while there is still time."
Africa Landry Ninteretse, the Africa Director of 350.org said:
"During the virtual summit, the world's major economies will share their efforts to reduce emissions during this critical decade to keep a limit to warming of 1.5 degrees Celsius within reach.
1.5 degrees is our global beacon for climate action. The safety and wellbeing of millions of Africans depend on keeping below it. But it is slipping from our grasp and we need to urgently halve global emissions by 2030, which means that we need to limit fossil fuel consumption and stop new developments such as the EACOP and Mozambique LNG projects that threaten this climate ambition.
Fixing the climate crisis requires more than simply cutting carbon; we need bold action that prioritizes alternative sources of energy that meet the needs of the people and accelerate investments in real climate solutions with the aim of driving a fast and sustainable transition away from fossil fuels."
Canada Amara Possian, Canada Campaigns Director with 350.org
The problem with Justin Trudeau's new climate pledge can be summed up in two words - fossil fuels. Neither Trudeau's new climate plan, nor his budget, nor this new climate promise include a plan to tackle soaring emissions from tar sands, fracking and other fossil fuel expansion that makes Canada the only G7 country whose emissions have gone up since signing the Paris Agreement. Canada needs to cut our emissions at least 60% by 2030 and pass legislation like a Just Transition Act to make sure we meet our Paris commitment and leave no one behind.
Since Justin Trudeau won't act at the pace and scale of the climate emergency, we need the NDP and the Greens to form a Climate Emergency Alliance ahead of the next election to push Canada to set ambitious targets and follow-through with the policies to meet them. It's not too late for Canada to do what's necessary, but we can't afford four more years of Trudeau's status quo".
US Natalie Mebane, Policy Director of 350.org.
"On Day 1 in office, Biden canceled Keystone XL. Now he must follow through on his promises and do the same with Line 3, the Dakota Access pipeline, and all new fossil fuel projects. A 50% emissions reduction falls short of the United States' fair share and should be seen as the floor, not the ceiling. Ambitious climate action requires keeping all fossil fuels in the ground. Biden must show the world that the U.S. is serious about tackling the climate crisis at scale, centering communities most impacted, and creating millions of good, green jobs in the process."
Brazil: Ilan Zugman, Latin America Managing Director of 350.org, based in Curitiba,
"Bolsonaro lied when he said that Brazil is at the forefront of the climate efforts. It may have been true someday, but not in his government, which has been consistently attacking the policies and state agencies necessary to stop deforestation and lead the energy transition. He talked much about the past achievements of Brazil and too little about the future, not to mention that in the present, his environmental record is a disaster."
"In the days before the Climate Summit, there was an impressive flow of open letters and social media campaigns in Brazil asking President Biden not to close any agreement with President Bolsonaro without hearing the Brazilian civil society first, and it seems to have worked. There is a very justified concern, based on the current attitude of the Brazilian government towards the environment, that no matter what the Bolsonaro government promises, it will be just empty words, and that an agreement with the US would end up endorsing the destruction of the Amazon and other biomes."
"Brazil has the potential to be a global leader in the efforts to solve the climate crisis, and in fact it has been a very important voice in this conversation for many years, since the Rio Earth Summit in 1992. However, the Bolsonaro government shrank Brazil's ability to take climate action, by dismantling major policies against deforestation in the Amazon and threatening conservation in Indigenous Lands and Protected Areas. The key to take Brazil back to its leading role in the climate efforts is to empower and support the civil society, especially Indigenous leaders, and strengthen community-based solutions as opposed to ignoring or even encouraging the irresponsible expansion of mining and agribusiness, as President Bolsonaro has been doing", said Ilan Zugman, Latin America Managing Director of 350.org.
Argentina Ignacio Zavaleta, 350.org Campaigner
"What stood out in President Fernandez's speech was the fact that he did not mention any change in the government's policies of investment in the expansion of oil and gas extraction in the Vaca Muerta area. Taxpayers' money has been subsidizing a highly ineffective and environmental harmful operation, which benefits a few foreign companies and brings no development to the country or even the region where it is based. These billion dollars wasted every year in fossil fuels should be redirected to policies of energy transition, that are able to create more jobs in a moment when Argentinians desperately need it", said Ignacio Zavaleta, 350.org Campaigner in Argentina.
350 is building a future that's just, prosperous, equitable and safe from the effects of the climate crisis. We're an international movement of ordinary people working to end the age of fossil fuels and build a world of community-led renewable energy for all.
LATEST NEWS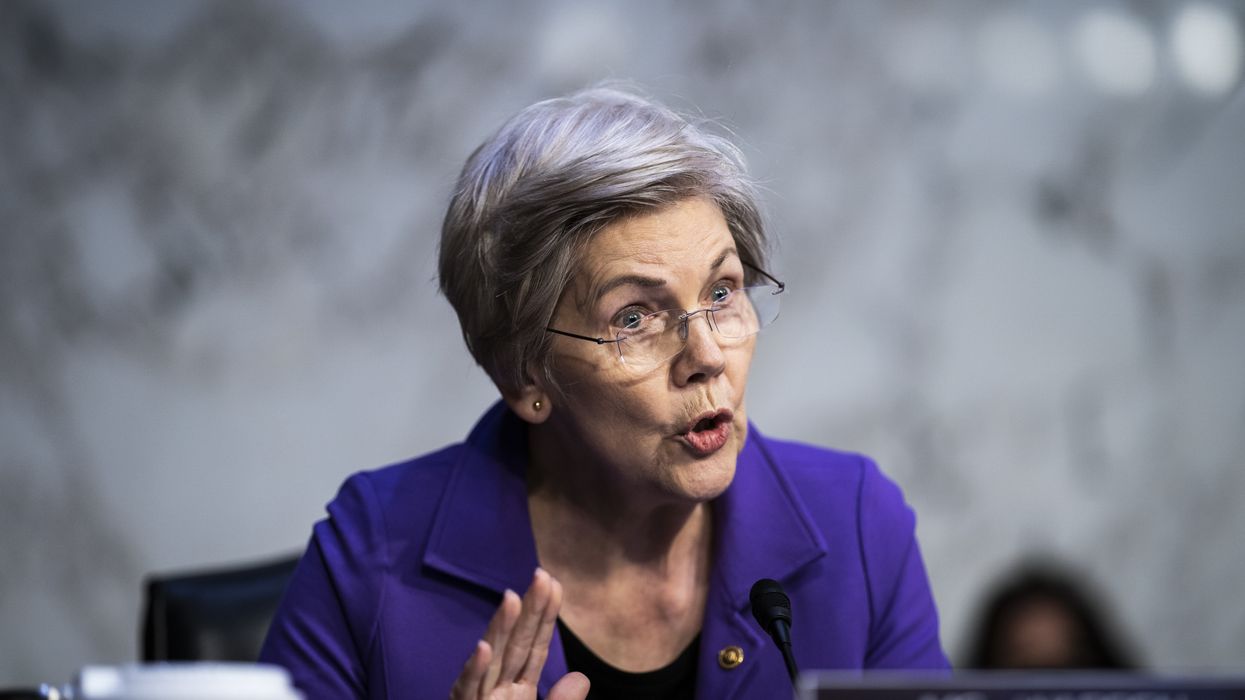 "These companies have built entire businesses around making beneficiaries look as sick as possible," said Sen. Elizabeth Warren. "And unsurprisingly, government watchdogs have discovered widespread abuse."
In the wake of numerous studies and investigations detailing the staggering level of fraud in the privately run Medicare Advantage program, the Biden administration proposed a new rule aimed at cracking down on upcoding—a common industry practice whereby plans describe patients as sicker than they actually are to reap larger payments from the federal government.
The rule, finalized by the Centers for Medicare and Medicaid Services (CMS) earlier this year, sparked a furious lobbying blitz that has only intensified in recent weeks, with the for-profit insurance industry's most powerful players leading the fight against the proposal and other policy changes that they have falsely characterized as Medicare Advantage "cuts."
The New York Timesreported Wednesday that insurance industry executives and lobbyists have been "flooding Capitol Hill" in an effort to protect their lucrative business model, which often leaves patients without necessary care.
"The largest insurers, including UnitedHealth Group and Humana, are among the most vocal, according to congressional staff, with UnitedHealth's chief executive pressing his company's case in person," the Times reported. "Doctors' groups, including the American Medical Association, have also voiced their opposition."
The insurance industry has also taken to the media, using sponsored content to launch misleading attacks on the Biden administration's reforms.

In addition to the proposed crackdown on Medicare Advantage upcoding and overbilling—an effort that federal health officials estimate will recover $4.7 billion in improper payments over the next decade—the Biden administration is pushing for technical changes to the formula used to calculate Medicare Advantage payments.
Under the proposed changes, the Kaiser Family Foundation (KFF) has noted, "CMS estimates that Medicare Advantage plan payments per enrollee will be 1% higher in 2024 than they are this year."
"The proposed payment changes for 2024, taken together, are unlikely to have a meaningful impact on the trajectory of Medicare Advantage spending, which CBO estimates will exceed $7 trillion (cumulative) through the decade that ends in 2032," KFF explained.
Nevertheless, industry groups and insurance giants have reacted with outrage to the Biden administration's proposals, focusing their ire specifically on plans to tweak the risk adjustment model that dictates how much the federal government pays Medicare Advantage plans to cover beneficiaries.
"Since the proposal was tucked deep in a routine document and published with little fanfare in early February, Medicare officials have been inundated with more than 15,000 comment letters for and against the policies, and roughly two-thirds included identical phrases from form letters," the Times reported Wednesday. "Insurers used television commercials and other strategies to urge Medicare Advantage customers to contact their lawmakers. The effort generated about 142,000 calls or letters to protest the changes."
The Medicare Advantage industry and its Republican allies in Congress insist the Biden administration's proposed changes would result in higher premiums for the program's tens of millions of beneficiaries and potentially impact the quality of care—but experts, advocates, and progressive lawmakers are pushing back.
During a Senate Finance Committee hearing on Wednesday, Sen. Elizabeth Warren (D-Mass.) defended the administration's proposals against Medicare Advantage industry "scare tactics" and argued that "these companies have built entire businesses around making beneficiaries look as sick as possible."
"The more diagnosis codes that a beneficiary has, the higher the payment, and whatever insurers don't spend on care they actually get to keep," Warren said. "Unsurprisingly, government watchdogs have discovered widespread abuse."
Kaiser Health Newsreported late last year that government audits have uncovered "widespread overcharges and other errors in payments to Medicare Advantage health plans, with some plans overbilling the government more than $1,000 per patient a year on average."

One Cigna executive, according to a lawsuit against the insurance giant, privately described certain diagnoses as "golden nuggets," an apparent reference to larger government payments for patients who are presented as sicker.
A KFF analysis published last month found that "Medicare Advantage plans have far higher per person gross margins—more than double those seen in other markets in 2021."
Advocacy organizations—including groups representing physicians, nurses, and seniors—have attempted to counter the torrent of industry-backed criticism of the Biden administration's proposals via the public comment process.
"The proposed reforms resulting in a limit of 1% increase is still an increase, which we understand is being opposed by the [Medicare Advantage] industry and their associations, and being mischaracterized as a cut. It is a cut only as far as it doesn't replicate the huge 8% increase granted last year," said California State Retirees.
Physicians for a National Health Program (PNHP), an advocacy group that supports single-payer healthcare, said earlier this month that "accountability to both Medicare beneficiaries and taxpayers instead of to investors and corporate greed is long overdue."
"We encourage CMS not to give in to industry lobbying pressure, and to implement the proposed changes without compromising, and we believe even stronger measures are needed. After all, it is the mission of CMS to protect the integrity of the Medicare program," PNHP added. "The profitability of MA plans has rested heavily on gaming strategies and fraud."

News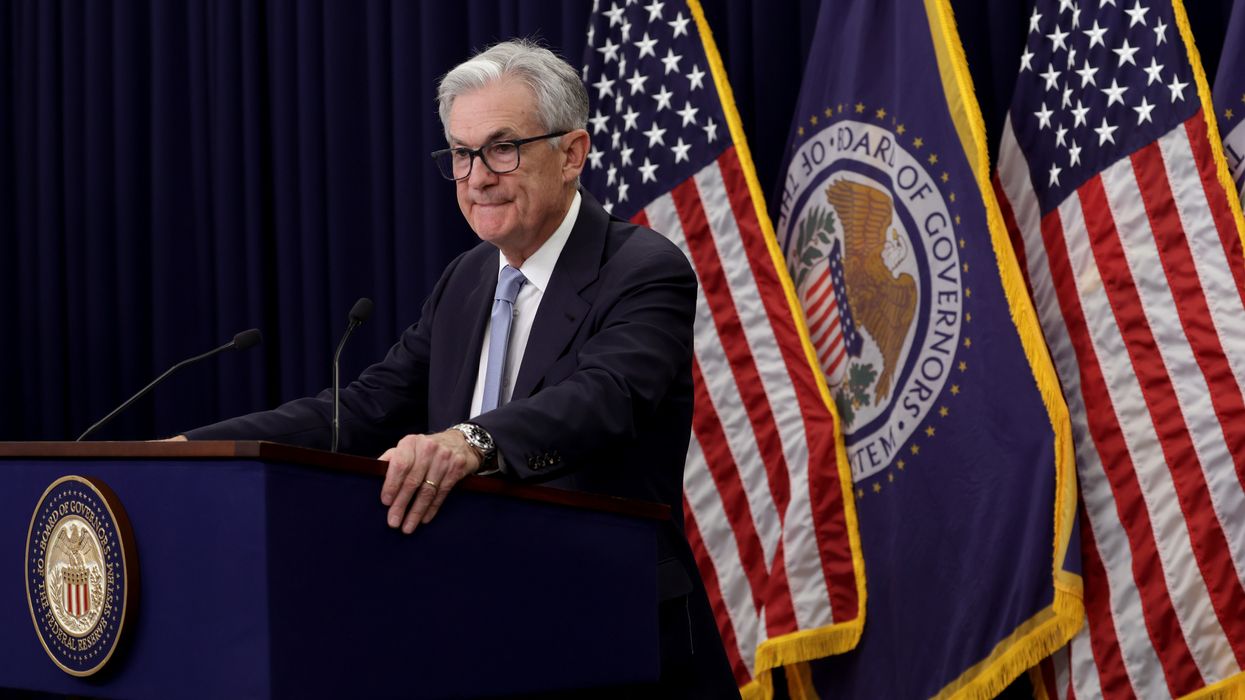 "It shouldn't take a lot of courage to resist another interest rate hike when the economy is this fragile," said one critic.
Progressive economists and other experts blasted Federal Reserve leadership on Wednesday for raising interest rates yet again despite concerns about recent bank failures and how the quarter-point increase will impact the U.S. and global economies.
"Once again, interest rate hikes are going to fall hardest on low-wage workers and the poor—the same people who have already been hurt the most by rising prices," tweeted University of California, Berkeley professor and former Labor Secretary Robert Reich. "Higher rates could also imperil more banks, and risk even more financial chaos. The Fed is playing with fire."
Fed Chair Jerome Powell told reporters Wednesday that although the Federal Open Market Committee "did consider" a pause on rate increases following the Silicon Valley Bank (SVB) and Signature Bank failures, officials ultimately decided to raise the federal funds rate to a range of 4.75-5%, the highest level since 2007.
"The Fed under Chair Powell made a mistake not pausing its extreme interest rate hikes," declared Sen. Elizabeth Warren (D-Mass.) a fierce critic of nine consecutive rate hikes since last March as well as the Fed's regulatory rollbacks that proceeded the bank collapses.
"I've warned for months that the Fed's current path risks throwing millions of Americans out of work. We have many tools to fight inflation without pushing the economy off a cliff," added Warren, who has repeatedly called for ousting Powell.
Patriotic Millionaires chair Morris Pearl—a bank bailout expert and former managing director at BlackRock—similarly contended that "the Fed's decision to keep pushing forward with rate hikes no matter the circumstances is a dangerous mistake."
Describing such hikes as "a blunt instrument," he stressed that high interest rates "are not well suited to the economic realities the country now faces—and will inevitably end up doing more harm than good."
Pearl continued:
In our modern economy, high interest rates are simply not an effective way to fight inflation. Rate hikes have disproportionately hurt just a few sectors, like housing, automobiles, and some banks and investors, while leaving many of the nation's largest employers relatively unscathed.

Rising interest rates do nothing to address a major cause of inflation, corporate price gouging, and actually make another long-term cause, lack of investment in new housing, worse. Instead, the Fed is betting that lowering employment and cooling wage growth is the best solution to inflation.

Higher interest rates may be a cure for inflation, but if they end up causing another banking crisis, or pushing the economy into a recession, the cure may be worse than the disease.
An analysis released Wednesday by Accountable.US explained that "SVB's failure was partly due partly to a 'plunge' in bond value and $1.8 billion in 'paper losses' amid the Fed's rate hikes. By the end of 2022, the Federal Deposit Insurance Corporation (FDIC) had warned that U.S. banks were 'sitting on $620 billion in unrealized losses' that may make their balance sheets appear healthier than they really are."
The watchdog group found that "at the end of 2022, the five biggest U.S. banks—JPMorgan Chase, Bank Of America, Citigroup, Wells Fargo, and U.S. Bank—reported a total of $233 billion in unrealized losses on held-to-maturity securities, including $54 billion in unrealized losses on Treasury securities. These same banks reported a combined $39.4 billion in unrealized losses on available-for-sale securities, including $12.7 billion in losses on available-for-sale U.S. Treasuries."
Liz Zelnick, director of economic security and corporate power at Accountable.US, warned Wednesday that "hiking interest rates, even if more slowly, will devastate Main Street and Wall Street alike by wiping out millions of jobs while sending Treasury securities into a downward spiral," acknowledging that the recent bank turmoil prevented an even bigger increase than 25 basis points.
"A recession and broken financial system are not worth the price of higher interest rates that have failed miserably to curb the corporate greed epidemic helping to drive up costs," Zelnick added. "To date, the Federal Reserve and Chairman Jerome Powell have been more than willing to let average American families bear the brunt of their job-killing strategy—but are they also willing to let their banker friends on Wall Street go down with the ship?"
The Hill highlighted that ahead of Wednesday's announcement, influential figures such as economist Paul Krugman and analysts for Goldman Sachs—in a Monday letter to investors—had advocated for pausing rate hikes.
"Bank stress calls for a pause," wrote Goldman Sachs analysts. "Banking is not just another sector of the economy because financial intermediation is vital to every sector. As a result, addressing stress in the banking system is the most immediate concern and must take priority over other less urgent goals for the moment. We expect that policymakers and staff economists at the Fed will have the same view."
During his Wednesday press conference, Powell insisted that "our banking system is sound and resilient with strong capital and liquidity. We will continue to closely monitor conditions in the banking system and are prepared to use all of our tools as needed to keep it safe and sound."
While Powell also emphasized the Fed's commitment to learning from the recent SVB and Signature failures to prevent repeat events, both the bank collapses and a year of rate hikes have fueled calls for his ouster.
Asked by CNN's Jake Tapper on Wednesday whether she had ever directly told President Joe Biden that he should fire Powell, Warren said she wouldn't talk about private conversations "but what I will say is I've made it very clear as publicly as humanly possible that I didn't think that he should be reconfirmed as chair of the Fed. And I think he's doing a really terrible job."
"And he's doing a terrible job on both fronts," she said, referring to the Fed's dual mandate. In terms of oversight, Powell "has spent five years weakening regulations over these multibillion-dollar banks," and on monetary policy, he is "risking pushing our economy into a recession."
"What he's trying to do is get two million people laid off, and one of the things that we need to understand: He wants to raise the unemployment rate by more than a point within a single 12-month period. We have done that before in this country. In fact, we have done it 12 times before. And out of all 12 times, how many times has it resulted in a recession?" she said. "The answer is 12."
News
"This more than $10 billion in ratepayer and taxpayer robbery would merely fund an insanely high-risk game of radioactive Russian roulette on the Lake Michigan shoreline," said one critic.
A coalition of 191 individuals and 185 groups representing thousands of people on Wednesday implored the federal government for the third time not to fund the revival of a roughly 51-year-old nuclear power plant that was shut down last May in Covert, Michigan.
In a letter to the U.S. Department of Energy (DOE), the coalition warned that providing financial aid to Holtec International, which purchased the Palisades Nuclear Plant (PNP) last June, could lead to a massive public health and environmental disaster that reverberates far beyond the shoreline of Lake Michigan—a source of drinking water for millions of people in multiple states.

A little over a week after taking ownership of PNP "under the false pretense of decommissioning it," Holtec secretly applied for funding from the DOE's Civil Nuclear Credit (CNC) program in early July to reopen the plant, the coalition explained in a statement. The company's application—supported by Democratic Michigan Gov. Gretchen Whitmer, who had been advocating for a "dangerous 'zombie reactor' bailout and restart scheme at Palisades" since April 2022—was made public in early September.
Thanks in part to opposition from the coalition, which sent its first letter to U.S. Energy Secretary Jennifer Granholm in September, the DOE rejected Holtec's first funding request in mid-November. The following month, however, Holtec announced it would apply for federal funding during a second round of allocations, prompting a second letter of opposition from the coalition.
As The Holland Sentinelreported earlier this month: "Holtec is taking a different route with its second attempt at funding. Rather than applying through the CNC program, the company applied for funds from the U.S. Department of Energy loan office."
Terry Lodge, legal counsel for the coalition's lead groups, Beyond Nuclear and Don't Waste Michigan, wrote in Wednesday's letter that "DOE's recently issued amended 'guidance,' which was specifically rewritten to enable Holtec to apply for $1.2 billion of federal taxpayer funds, is not legal under the Infrastructure Investment and Jobs Act (IIJA)."
"We understand that Holtec... may be applying to DOE for a subsidized loan under a different law, with the intention of using funds from the IIJA to pay off the loan," wrote Lodge. "We question whether such a combined transaction would be lawful under the IIJA. Even if it is, IIJA credits may not be used to support Palisades. Congress intended the IIJA to support only currently operating commercial nuclear reactors that face termination of operations for economic reasons. Palisades does not meet any criteria for eligibility."
The coalition once again asked Granholm—a former Democratic governor and attorney general of Michigan—and other high-ranking officials at the DOE to deny Holtec's request that the non-operational PNP be certified to receive such federal funding.
Most importantly, PNP is unable "to operate safely due to a litany of chronic and acute problems associated with age-related degradation and neglected maintenance on safety-significant systems, structures, and components," the coalition argued in its statement. "This includes the worst neutron-embrittled reactor pressure vessel in the country and perhaps the world, at risk of pressurized thermal shock through-wall fracture, which would lead to reactor core meltdown."
"But additional pathways to catastrophic meltdown include a reactor lid, as well as steam generators, that have needed replacement for 17 years or longer," the coalition continued. "Palisades' control rod drive mechanism seal leaks have been uniquely bad in all of industry, for more than a half-century. Now added to this long list is Holtec's neglect of vital maintenance, such as of the turbo-generator, bending under its own immense weight, as well as the steam generators, to name but two examples."

Holtec has "applied to DOE for a billion dollar federal taxpayer-backed nuclear loan guarantee under the Inflation Reduction Act, which it would use to promote the reactor restart scheme, hoping to pay it back over time with the CNC program bailout," said the coalition. In addition, Holtec is "seeking a more than billion dollar subsidy from the state of Michigan, as well as yet another lucrative, above-market rate power purchase agreement with an unnamed utility company in the area. Also, Holtec has applied to DOE for $7.4 billion in federal nuclear loan guarantees, authorized under the 2005 Energy Policy Act and congressionally appropriated on December 23, 2007, for the design certification, construction, and operation of four small modular (nuclear) reactors, more than one of which would also be located at the Palisades site."
In the words of Kevin Kamps, a radioactive waste specialist at Beyond Nuclear and board member of Don't Waste Michigan, "This more than $10 billion in ratepayer and taxpayer robbery would merely fund an insanely high-risk game of radioactive Russian roulette on the Lake Michigan shoreline."
"Both extremes of the risk spectrum would be co-located at the Palisades site, if Holtec gets its way," said Kamps. "The ever-worsening breakdown phase risks at the old reactor would exist alongside the break-in phase risks of the new reactors, risking a Chernobyl-scale catastrophe, with the potential for Fukushima-style, domino-effect, multiple meltdowns."
According to The Holland Sentinel: "Holtec has acknowledged there will be 'a number of hurdles' to reopening the plant even if funding is secured. Those include financial commitment from the state, procuring a power purchasing agreement, upgrading the switchyard, partnering with a licensed operator for the restart, rehiring qualified and trained staff, and maintenance and delayed capital improvements of the facility—the plant closed earlier than planned due to failure of a control rod drive seal."
Citing comments a U.S. Nuclear Regulatory Commission official made during a public meeting on Monday, MLivereported this week that PNP "would be the first plant to enter the decommissioning phase and then try to restart."
During the meeting, Kamps declared, "Over my dead body are you all going to get away with this."
News
SUPPORT OUR WORK.
We are independent, non-profit, advertising-free and 100%
reader supported.