For Immediate Release
June, 24 2015, 01:45pm EDT
Contact:
Tel: +1-212-216-1832,Email:,hrwpress@hrw.org
Colombia: Top Brass Linked to Extrajudicial Executions
Generals, Colonels Implicated in 'False Positive' Killings
BOGOTA, Columbia
Extensive previously unpublished evidence implicates many Colombian army generals and colonels in widespread and systematic extrajudicial killings of civilians between 2002 and 2008, Human Rights Watch said in a report released today.
The 95-page report, "On Their Watch: Evidence of Senior Army Officers' Responsibility for False Positive Killings in Colombia," presents evidence strongly suggesting that numerous generals and colonels knew or should have known about "false positive" killings, and may have ordered or otherwise actively furthered them. Prosecutors are investigating at least 3,000 of these cases, in which army troops under pressure to boost body counts in their war against armed guerrilla groups killed civilians and reported them as combat fatalities. Hundreds of lower-ranking soldiers have been convicted, but just a handful of colonels and no generals.
"False positive killings amount to one of the worst episodes of mass atrocity in the Western Hemisphere in recent years, and there is mounting evidence that many senior army officers bear responsibility," said Jose Miguel Vivanco, executive Americas director at Human Rights Watch. "Yet the army officials in charge at the time of the killings have escaped justice and even ascended to the top of the military command, including the current heads of the army and armed forces."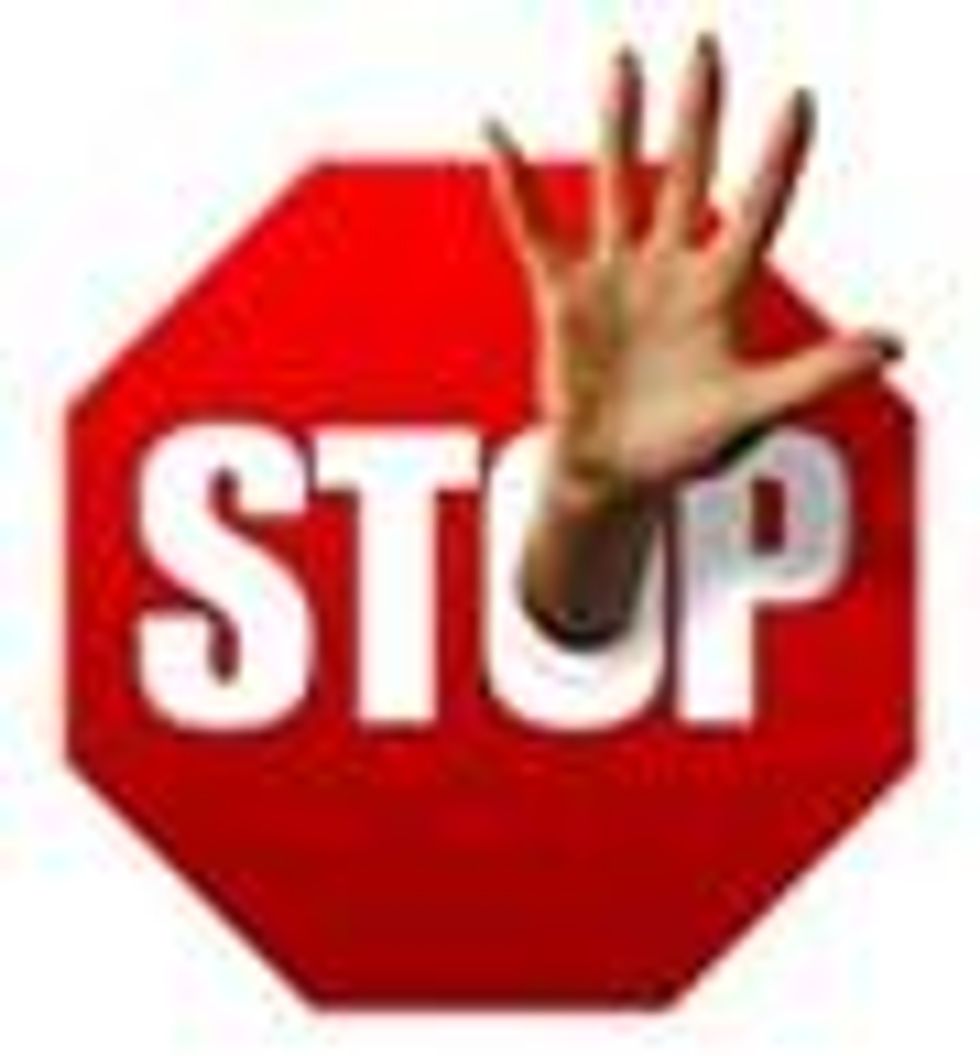 We Interrupt This Article with an Urgent Message!
Common Dreams is a not-for-profit news service. All of our content is free to you - no subscriptions; no ads. We are funded by donations from our readers.

Our critical Mid-Year fundraiser is going very slowly - only 1,024 readers have contributed so far. We must meet our goal before we can end this fundraising campaign and get back to focusing on what we do best.
If you support Common Dreams and you want us to survive, we need you now.
Please make a tax-deductible gift to our Mid-Year Fundraiser now!
A Human Rights Watch analysis of Attorney General's Office data shows that prosecutors have identified more than 180 battalions and other tactical units - attached to virtually all brigades and in every army division at the time - that allegedly committed extrajudicial killings between 2002 and 2008. Evidence detailed in the report shows that commanders of the brigades and tactical units responsible for a significant number of killings - as well as top army leaders - at least knew or should have known about the crimes, and therefore may be criminally liable as a matter of command responsibility.
Human Rights Watch also obtained recordings and transcriptions of testimony to prosecutors from military personnel implicated in false positives who reported that their superiors, including generals and colonels, allegedly knew of, or planned, ordered, or otherwise facilitated the crimes.
Some of the army officers who commanded the 11 brigades more closely analyzed in the report later became top military leaders. For example, prosecutors' data show they are investigating:
At least 44 alleged extrajudicial killings by 4th Brigade troops during the period retired Gen. Mario Montoya commanded it. He became the army's top commander in 2006-2008;
At least 113 alleged extrajudicial killings by 4th Brigade troops when retired Gen. Oscar Gonzalez Pena commanded it. He became the army's top commander in 2008-2010;
At least 28 alleged extrajudicial killings by 4th Brigade troops when Gen. Juan Pablo Rodriguez Barragan commanded it. As the current commander of the armed forces, he is the country's top military official, and oversees all three military branches, including the army; and
At least 48 alleged extrajudicial killings by 9th Brigade troops during the period Gen. Jaime Lasprilla Villamizar commanded it. He is now the army's top commander.
The report is based on a Human Rights Watch review of extensive, hereto unpublished, prosecutor's office data; criminal case files; witness testimony, much of it previously unpublished; judicially ordered recordings of retired Lt. Col. Robinson Gonzalez del Rio's phone conversations made by justice authorities after his arrest for false positives; and interviews with prosecutors, witnesses, victims' families, and their lawyers, among other sources.
"Prosecutors confront serious obstacles to advancing their cases, ranging from reprisals against key witnesses to a lack of cooperation by military authorities," Vivanco said. "And many - possibly hundreds - of false positive cases remain in the military justice system, which for all practical purposes guarantees impunity."
Human Rights Watch documented threats, attacks, and harassment against soldiers who have testified against superiors in false positive cases. On October 27, 2014, Nixon de Jesus Carcamo, who had confessed and had been providing information to prosecutors about his superiors' alleged role in false positive cases, was murdered in the 11th Brigade's military detention center.
Prosecutors told Human Rights Watch that military personnel often resist handing over army documents that are crucial to their investigations, such as those that ordered the supposed operations in which the executions occurred and certified payments to informants in the cases.
Moreover, despite repeated rulings of Colombia's Constitutional Court and the Inter-American Court of Human Rights calling for human rights violations to be exclusively investigated and tried by civilian justice authorities, prosecutors say that scores - possibly hundreds - of false positive cases remain in the military justice system. This poses a major impediment to accountability, especially given the evidence documented in the report that the military justice system failed to take basic steps to investigate false positives when most cases were under its jurisdiction, and that at least some military judges actively helped troops cover up the crimes.
Human Rights Watch reviewed judicially ordered audio recordings of Gonzalez del Rio's phone calls with a military judge and a man who appears to be a colonel linked to a senior office in the military justice system, both of whom offered to help him after he was arrested for false positives, further highlighting the system's lack of independence and credibility. The colonel appears to offer support for getting Gonzalez del Rio's case transferred from civilian to military courts, and expresses hope that he will soon be released from detention.
There have also been shortcomings within the Attorney General's Office, including overwhelming caseloads, as well as the distribution of cases from the same military unit among different prosecutors, which hinders contextualized investigations that are material to the prosecution of high-ranking perpetrators.
The Colombian government should order military authorities to cooperate in investigations, assign sufficient prosecutors to the cases, and protect witnesses and their families, Human Rights Watch said. It should also ensure that any transitional justice measures included in a peace agreement with armed guerrilla groups do not hinder accountability for false positives.
In 2012, Colombia enacted the Legal Framework for Peace, a constitutional amendment that paves the way for impunity for atrocities by guerrilla groups, paramilitaries, and the military if a peace agreement is reached with the Revolutionary Armed Forces of Colombia (FARC) guerrillas. The amendment empowers Congress to limit the scope of prosecutions for atrocities to individuals found "most responsible" and provide statutory immunity to everyone else; to exempt war crimes from criminal investigation if they are not determined to have been systematic; and to apply "alternative penalties" to all those convicted, including those deemed most responsible.
The Office of the Prosecutor of the International Criminal Court (ICC) is monitoring false positive proceedings in Colombia and could open an investigation if it determines that national authorities are unwilling or unable genuinely to investigate and prosecute them. The office has said with regard to the Legal Framework for Peace that a sentence that is grossly or manifestly inadequate would "vitiate the genuineness" of the proceeding. In other words, it could trigger an ICC investigation.
The Office of the Prosecutor of the ICC should continue to closely monitor proceedings in false positive cases, Human Rights Watch said.
The United States government should enforce human rights conditions on military aid to Colombia, including the requirement that human rights cases be "subject only to civilian jurisdiction" and that the military cooperate with prosecutors in such cases. In light of the evidence that these two conditions are not being met, the US should suspend the part of military aid that depends on Colombia's compliance with them, Human Rights Watch said.
"Colombia needs to ensure that any transitional justice measures enacted as part of a future peace agreement don't deny victims' families justice in false positive cases," Vivanco said. "If Colombia doesn't bring those most responsible to justice, the International Criminal Court should open a formal investigation."
Examples of Testimony Implicating Generals
A former commander of troops in the 16th Brigade testified to prosecutors and before a judge that his brigade commander, Gen. Henry William Torres Escalante, ordered, planned, and covered up false positives. Prosecutors are investigating at least 66 alleged extrajudicial killings by 16th Brigade troops during the period Torres Escalante commanded it;
Several soldiers and officers have provided testimony to prosecutors implicating Gonzalez Pena in at least having known about false positives as commander of the 4th Brigade and later as the head of the Joint Caribbean Command;
Gonzalez del Rio, who has publicly admitted responsibility for at least 27 false positives, told prosecutors that several generals knew of, authorized, and/or covered up such crimes by his troops. His testimony named General Rodriguez Barragan, then-4th Brigade commander and now top commander of the armed forces, and retired General Hernando Perez Molina, then-3rd Division commander, among others; and
According to Gonzalez del Rio's testimony to prosecutors, retired General Montoya, the army's top commander between February 2006 and November 2008, pressured subordinate commanders to increase body counts, punished them for failing to do so, and was the principal "motivator" for false positives. In testimony to the prosecutor's office, another senior army officer who has confessed to false positives blamed the killings on Montoya's "policy" of demanding combat kills.
Reprisals Against Witnesses
On October 27, 2014, Carcamo was murdered in the 11th Brigade's military detention center, where he was being held on false positive charges. Eleven days earlier, he told prosecutors that he feared for his life and that if he was killed, the people he was accusing were responsible;
There is compelling evidence that the 2013 rape of a soldier's wife by unidentified men was in retaliation for the soldier's testimony against an army colonel. The soldier, who has also received death threats, is a key witness in false positive cases against the colonel and other officers and soldiers; and
Sergeant Carlos Eduardo Mora's testimony has contributed to the conviction of a lieutenant colonel and numerous other soldiers for false positives. In retaliation, he has received death threats, and senior army officers have harassed and sought to stigmatize him. He reported that in 2013, army officials attempted to check him into a psychiatric clinic against his will, apparently trying to discredit him, and that in 2014, a general made statements in front of him and a large group of fellow army counterintelligence personnel strongly insinuating that he was a "traitor." In April 2015, the army opened a disciplinary investigation against him for making statements to the media about false positives - and the abuse he has been subject to as a witness - without the authorization of his superiors.
Human Rights Watch is one of the world's leading independent organizations dedicated to defending and protecting human rights. By focusing international attention where human rights are violated, we give voice to the oppressed and hold oppressors accountable for their crimes. Our rigorous, objective investigations and strategic, targeted advocacy build intense pressure for action and raise the cost of human rights abuse. For 30 years, Human Rights Watch has worked tenaciously to lay the legal and moral groundwork for deep-rooted change and has fought to bring greater justice and security to people around the world.
LATEST NEWS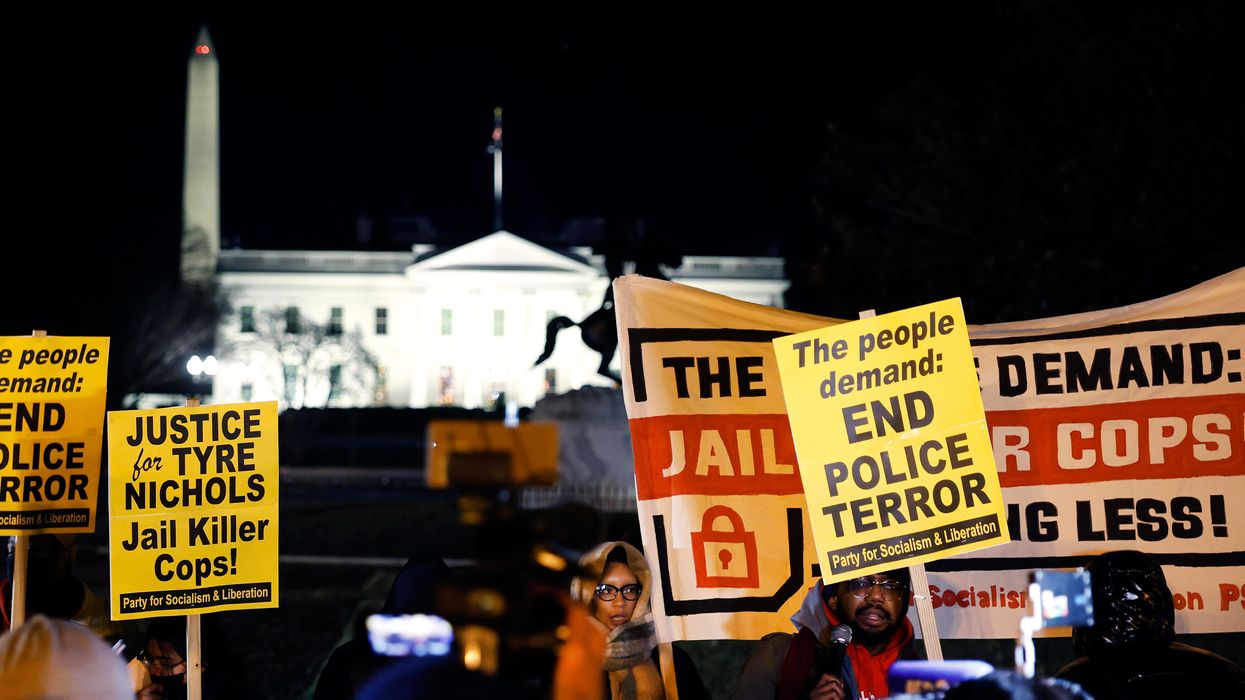 "Charging or jailing the killers is not enough," said the national director of the Working Families Party. "Justice is changing the conditions so no one dies during a traffic stop."
This is a developing story… Please check back for possible updates...
Editor's note: The videos at the end of this article contain graphic and violent content.
The city of Memphis, Tennessee on Friday night released four videos of the January 7 arrest of Tyre Nichols, a 29-year-old Black motorist who died after being beaten by five officers who were subsequently fired and charged with murder.
The footage was privately seen by Nichols' family on Monday. Three of the videos are from body-worn cameras issued by the Memphis Police Department (MPD). Another is from a camera mounted on a pole and contains no audio.
Before the videos were released, MPD Chief Cerelyn "C.J." Davis warned that they show "acts that defy humanity."
Nichols was pulled over by Memphis officers for alleged reckless driving that Davis has since said her department has been "unable to substantiate." After three days in the hospital, he died on January 10 from cardiac arrest and kidney failure.
"I am disturbed and disgusted by the sheer brutality and lack of humanity on display in the footage released today," said NAACP president and CEO Derrick Johnson in a statement Friday night. "No person should ever be subjected to such violence, to have to call for their mother as they are being brutalized by police."
"This video is a stark reminder that in America, on any day of the week, a Black person can be brutally beaten to death less than a hundred feet from his home by those who are supposedly here to 'serve and protect' our communities," he continued. "Let me be clear—a traffic stop should not result in the brutal death of an unarmed man—period."
Turning his attention to federal lawmakers, Johnson added: "As you leave the halls of Congress today and return to your comfortable homes, take a moment to think about the pleas for mercy that Tyre cried as he begged for his mother, and ask yourself the question: What if this was your child? Your continued failure to act has left Tyre's blood, and the blood of the countless Black lives claimed by police violence, on your hands. Get up and do something. We are done dying."
As Common Dreamsreported Thursday, former MPD cops Tadarrius Bean, Demetrius Haley, Justin Smith, Emmitt Martin III, and Desmond Mills Jr.—who are all Black—were charged with second-degree murder and various other crimes.
In a series of tweets responding to the charges, ColorOfChange president Rashad Robinson said Friday, "Let's be clear, while the mass movement of people demanding some level of accountability has succeeded in this one instance, convictions aren't the goal."
"WE WANT AN END TO POLICE MURDERS OF BLACK PEOPLE. So, this moment isn't about Black vs. white, it's about blue vs. Black. Diversity cannot and does not solve systemic problems," he continued. "If we don't change the structure of policing and safety in our country, Black people will continue to be killed, by police of all races. The evidence is clear—investing in communities will keep us safe, not the police."
Damon Hewitt, president and executive director of the Lawyers' Committee for Civil Rights Under Law, said Friday evening that "Tyre's death is a bitter reminder of the Black lives that we've lost due to police brutality. Thirty years ago, we were horrified by the footage of police beating Rodney King. And yet, despite our decades of protest, we're still fighting the same battle."
"The only difference now is more of the horrific incidents are being captured on video, whether it be bodycams or bystanders," he added. "Tinkering at the margins of a violent police state is not enough. It never was. This death must amount to more than just another viral moment or hashtag. It must spark a serious reconsideration and shifting of priorities, deployment, and resources."

Before the footage was released, major cities across the United States were preparing for potential Friday evening protests.
According toThe Associated Press:
As a precaution, Memphis-area schools canceled all after-class activities and postponed an event scheduled for Saturday morning. Other early closures included the city power company's community offices and the University of Memphis.

Nichols' mother, RowVaughn Wells, warned supporters of the "horrific" nature of the video but pleaded for peace.

"I don't want us burning up our city, tearing up the streets, because that's not what my son stood for," she said Thursday. "If you guys are here for me and Tyre, then you will protest peacefully."
Noting that "there's been a lot of focus on the perceived threat of violence,"MLK50: Justice Through Journalism, a nonprofit Memphis newsroom, on Friday published a collection of stories and columns "to add context to this tragedy" for those who may be unfamiliar with "the antagonistic relationship police have cultivated with the community, dating back decades."
The coalition Decarerate Memphis shared on Twitter demands from Nichols' family and the community, including reforms to reduce the chances of similar future events.
The Movement for Black Lives tweeted advice on "how to limit viewing sensitive content" on social media platforms, for those who do not want to be traumatized by the footage.
"We grieve with Tyre's family, friends, and the entire Memphis community," the movement said in a statement. "Had those officers not pulled Tyre over, he would be here right now with his four-year-old son, taking photos of sunsets and skateboarding. Yet, even as we try to grieve and stand in solidarity with Tyre's family, we know the police are ramping up to criminalize our actions—meeting our calls for justice and accountability with more state violence and suppression."

Editor's note: The videos below contain graphic and violent content.

News
"These lobbyists are not getting hired to advocate for American energy consumers—they will push an agenda that benefits the new majority's donors no matter what it costs taxpayers."
An analysis published Friday by the nonpartisan watchdog Accountable.US revealed that numerous former fossil fuel lobbyists are being hired to work for the Republican-controlled 118th Congress, including in high-level positions on the House Natural Resources Committee.
"As the Republicans majority begins the new Congress, former oil industry lobbyists will have new and growing influence as top staffers for congressmen on key committees," the analysis states.
Accountable.US detailed the close ties between Nancy Peele—chief of staff to House Natural Resources Committee Chair Bruce Westerman (R-Ark.)—and fossil fuel interests.
"It's no surprise that Big Oil is infiltrating the halls of Congress after spending millions to elect some of the most extreme legislators in American history."
Peele's history includes:

The publication continues:
Majority Leader Steve Scalise's [R-La.] Chief of Staff Megan Bel Miller came to Scalise's office straight out of working as an oil and gas lobbyist... Miller lobbied Congress on behalf of National Oceans Industry Association, a group representing the offshore oil and gas industry. Bel Miller advocated for polluting industry interests on numerous conservation issues, including the Endangered Species Act, National Environmental Policy Act, and offshore leasing. Majority Whip Tom Emmer's [R-Minn.] new Policy Director Ian Foley is an energy and mining lobbyist. In 2022, Foley lobbied Congress on behalf of the uranium mining industry and public utilities with oil and gas portfolios.
These are but a handful of the many examples of the revolving door between Big Oil and Congress highlighted in the analysis.
"It's no surprise that Big Oil is infiltrating the halls of Congress after spending millions to elect some of the most extreme legislators in American history," Accountable.US energy and environment director Jordan Schreiber said in a statement. "These lobbyists are not getting hired to advocate for American energy consumers—they will push an agenda that benefits the new majority's donors no matter what it costs taxpayers."
Underscoring the analysis' findings, the U.S. House of Representatives on Friday passed legislation that would require the federal government to lease a portion of public lands and waters for fossil fuel extraction for each non-emergency drawdown of the U.S. Strategic Petroleum Reserve. The bill was introduced by Rep. Cathy McMorris Rodgers (R-Wash.), who chairs the House Energy and Commerce Committee and was the top recipient of oil and gas PAC money in the House Republican caucus during the last election cycle.

\u201cNEW: MAGA Republicans in Congress just passed a bill that would obstruct one of @POTUS\u2019 only powers to protect consumers from Big Oil\u2019s price gouging\u2014letting oil companies get rich at Americans\u2019 expense. https://t.co/pcwPGdVkIs\u201d

— Accountable.US (@Accountable.US) 1674844979
"American consumers pay more for energy so Big Oil can get richer under [House Speaker] Kevin McCarthy's [R-Calif.] plan," Schreiber said in another
statement
. "Big Oil CEOs have given the MAGA majority big bucks while the rest of us simply pay our taxes so it's no surprise they come out ahead."
News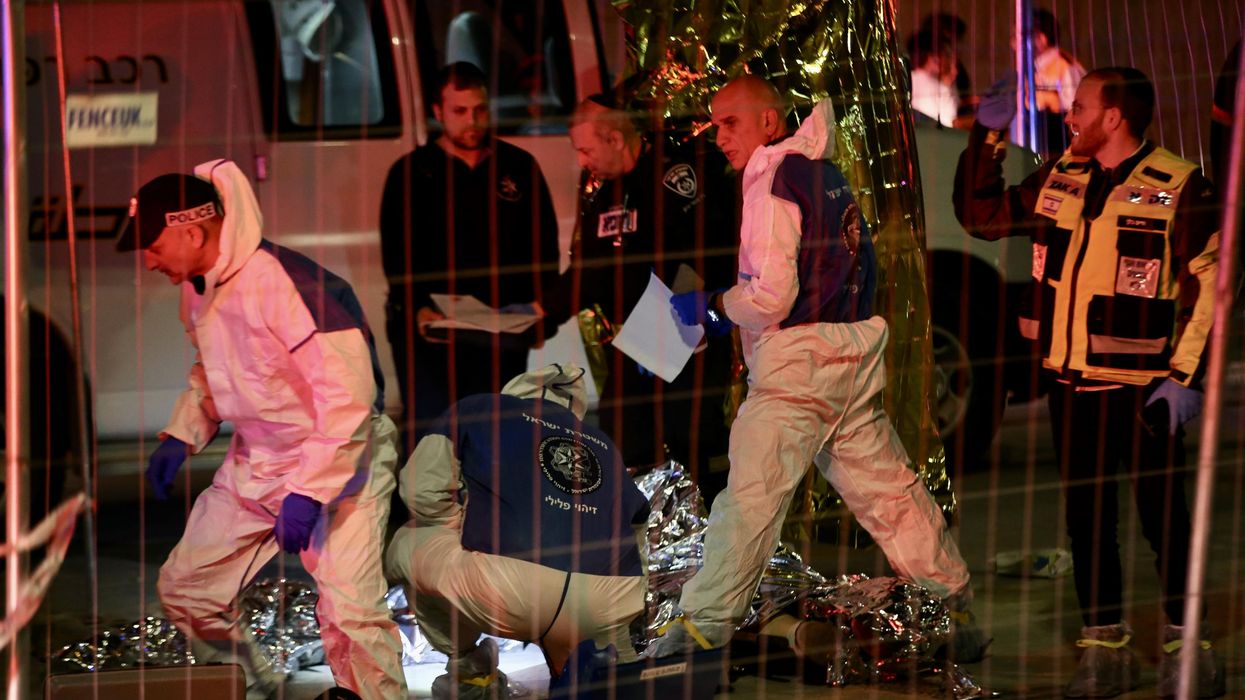 "We grieve for all this unthinkable loss. And with our grief, we also rage," said Jewish Voice for Peace. "The Israeli government's domination and oppression of Palestinians is the root cause of each of these senseless, tragic deaths."
Human rights defenders condemned a Friday attack outside a synagogue in an illegal Israeli settlement by a Palestinian gunman who murdered at least seven people—a massacre that followed the killing of 10 Palestinians by Israeli forces during a raid in the occupied West Bank Thursday.
TheTimes of Israelreports the unidentified gunman shot and killed seven people and wounded three others during the Friday evening attack in Neve Yaakov in East Jerusalem. Friday is International Holocaust Remembrance Day. The attacker was shot dead during a gunfight with police as he attempted to flee into the Palestinian neighborhood of Beit Hanina. An ambulance service said the deceased ranged in age from 20 to 70.
In a statement, Stéphane Dujarric, spokesperson for United Nations Secretary-General António Guterres, said the U.N. chief "strongly condemns today's terrorist attack by a Palestinian perpetrator outside a synagogue in Jerusalem, which claimed the lives of at least seven Israelis and injured several others."
"It is particularly abhorrent that the attack occurred at a place of worship, and on the very day we commemorated International Holocaust Remembrance Day," Dujarric added. "There is never any excuse for acts of terrorism. They must be clearly condemned and rejected by all."
\u201c\ud83d\udea85 #Israelis killed & 5 wounded in a shooting attack near a synagogue in the Neve Yaakov settlements in occupied East Jerusalem.\n\nViolence begets violence begets violence....\n\nPeople don't understand how close the occupied territories are to a full disastrous explosion!\u201d

— Muhammad Shehada (@Muhammad Shehada) 1674846498
Tom Nides, the U.S. ambassador to Israel, tweeted that he is "shocked and disgusted at this heinous terrorist attack on innocent people, including children. Praying for all of the victims and their loved ones."
The synagogue massacre came one day after Israeli occupation forces killed 10 Palestinians including an elderly woman and wounded around 20 others during an early morning raid on the Jenin refugee camp. Israeli forces then bombed Gaza early on Friday morning after Palestinian resistance fighters fired two rockets at Israel.
The Jenin raid was part of Operation Breakwater, a nine-month campaign targeting Palestinian resistance in the camp and nearby Nablus. Human rights groups say 30 Palestinians, both fighters and civilians, have been killed so far by Israeli forces in 2023. Last year was the deadliest year for West Bank Palestinians since the second intifada—or general uprising—a generation ago, with 150 people including 33 children killed. Another 53 Palestinians were killed by Israeli forces in Gaza in 2022.
\u201cInstead of linking today's terrible attack in Jerusalem to Holocaust Remembrance Day, which it has nothing to do with, you might connect it instead to the 30 Palestinians that have been killed by Israel just this month. This is a cycle of violence borne of Israeli apartheid.\u201d

— Arielle Angel (@Arielle Angel) 1674851482
In a statement following the synagogue murders, the U.S.-based group Jewish Voice for Peace (JVP) called the attack "the inevitable, horrifying outcome of decades of Israeli apartheid"
"We grieve for all this unthinkable loss. And with our grief, we also rage. The Israeli government's domination and oppression of Palestinians is the root cause of each of these senseless, tragic deaths," JVP contended.
"The violent, racist speech coming from the Israeli government makes it clear that the Israeli military will continue to escalate its violent attacks on Palestinians. Already the Israeli army has invaded Palestinian neighborhoods in occupied East Jerusalem," the group said.
\u201c10 killed in #Jenin and now 5 dead, 5 wounded in Jerusalem shooting attack: these are the ENTIRELY PREDICTABLE RESULTS of a vicious extremist #Israeli government that leaves no room for hope, no room for peace, more to come. https://t.co/kQt5NgIMw3\u201d

— Sarah Leah Whitson (@Sarah Leah Whitson) 1674845638
JVP continued:

What we are witnessing is not a "conflict," a "clash," or a "war" between two equal parties. There is no mistaking the massive disparity of power between the Israeli government and the Palestinians it targets. Backed by $3.8 billion in annual military funding from the U.S. government, the Israeli government controls, dominates, and dispossesses Palestinian lives and lands.
"We are on the side of unconditional commitment to justice, equality, freedom, and dignity for all people, no exceptions," JVP added. "To achieve a future where all are safe and free, we must end the Israeli government's settler-colonial apartheid regime."

News
SUPPORT OUR WORK.
We are independent, non-profit, advertising-free and 100%
reader supported.