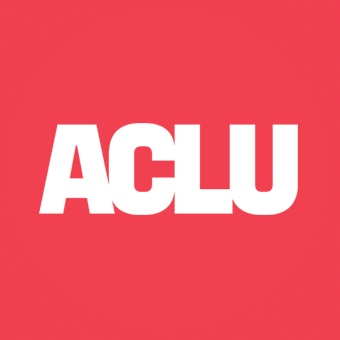 ACLU and Martin Gill Speak Out About Future of Florida Adoption Ban Decision
MIAMI
The American Civil Liberties Union and the ACLU of Florida today issued the following joint statement with Martin Gill, the plaintiff who is at the center of the ACLU's lawsuit to allow gays and lesbians to adopt children in Florida.
The following can be attributed to Martin Gill, ACLU plaintiff:
"I understand that the Governor would like to hear my views in considering whether to appeal the decision of the Third District Court of Appeal striking down the ban on adoption by lesbians and gay men. After considerable thought and consultation with my attorneys at the ACLU, it is my hope that the State will not appeal and the case will stop here.
"The ban has kept me from adopting the two boys who have known me as Papi for the past six years. This deprives them of the emotional security of knowing they are part of a forever family.
"The law is also an obstacle to adoption for countless other Florida children who have no family of their own.
"I understand that if the State does not appeal this decision, it will apply to all Floridians and put an end to this baseless law that has harmed my kids and so many other children and families.
"I am eager to adopt my two children and to remove this barrier to adoption for other children as soon as possible. Ending this case now would be the quickest way for that to happen."
The following can be attributed to Howard Simon, ACLU of Florida Executive Director:
"It has been reported that the Governor would like to speak with our client, Martin Gill, before making a decision about whether to appeal the decision of the Third District Court of Appeal striking down the ban on adoption by lesbians and gay men. Martin welcomes the opportunity and would like to tell the Governor that it is his hope that his case will end here.
"If there is no appeal, Martin's dream of adopting his two children and removing this obstacle to permanency for other Florida children will be realized immediately. An appeal to the Florida Supreme Court would mean waiting at least another year for this issue to be resolved. This is a long time in the life of a young child.
"The ACLU has been fighting this law for many years - in the Legislature and the courts. We have been committed to eliminating this discriminatory ban because, without any basis, it brands gay people unfit to raise children and turns away good parents, making it harder for the thousands of children who are waiting to be adopted to get a chance to become part of a family."
The following can be attributed to Leslie Cooper, senior attorney with the national ACLU's LGBT Project:
"The Third District Court of Appeal, in a powerful unanimous decision, has declared the statute unconstitutional because it serves no child welfare purpose. Until the Governor's statements yesterday, it seemed certain that the Florida Supreme Court would be the final arbiter. But, we hope that will not be the case. The Department of Children and Families has stated that they would like clarity from the courts on this issue. Yesterday, the Third District Court of Appeal gave the State that clarity.
"If the State chooses not to appeal, the appellate court decision will be binding on trial courts statewide and will allow lesbians and gay men who are interested in adopting-- no matter where they live in the State-to apply and be evaluated under the same criteria applied to everyone else. This is precisely what our litigation has sought to achieve.
"If the State chooses not to appeal, justice will have been served. We are hopeful that the case will end here and bring closure for Martin's family and thousands of similarly situated Floridians. It's time to end the legal limbo.
"If, however, the State chooses to appeal Martin's case, we're confident that the Florida Supreme Court will reach the same result as the Third District Court of Appeal."
About the ACLU of Florida's LGBT Advocacy Project
The ACLU of Florida is freedom's watchdog, working daily in the courts, legislatures and communities to defend individual rights and personal freedoms guaranteed by the Constitution and the Bill of Rights. For additional information, visit our web site at: www.aclufl.org.
The ACLU of Florida's LGBT Advocacy Project has worked since 2005 to protect the legal rights of Florida's LGBT community and is the leading organization protecting gay kids from discrimination and harassment. For additional information on the Gill lawsuit, visit our web site at: www.aclufl.org/gill
About the ACLU's national LGBT Project
The LGBT Project fights discrimination and moves public opinion through the courts, legislatures and public education across five issue areas: Relationships, Youth & Schools, Parenting, Gender Identity and Expression and Discrimination in Employment, Housing and other areas.
The American Civil Liberties Union was founded in 1920 and is our nation's guardian of liberty. The ACLU works in the courts, legislatures and communities to defend and preserve the individual rights and liberties guaranteed to all people in this country by the Constitution and laws of the United States.
(212) 549-2666
LATEST NEWS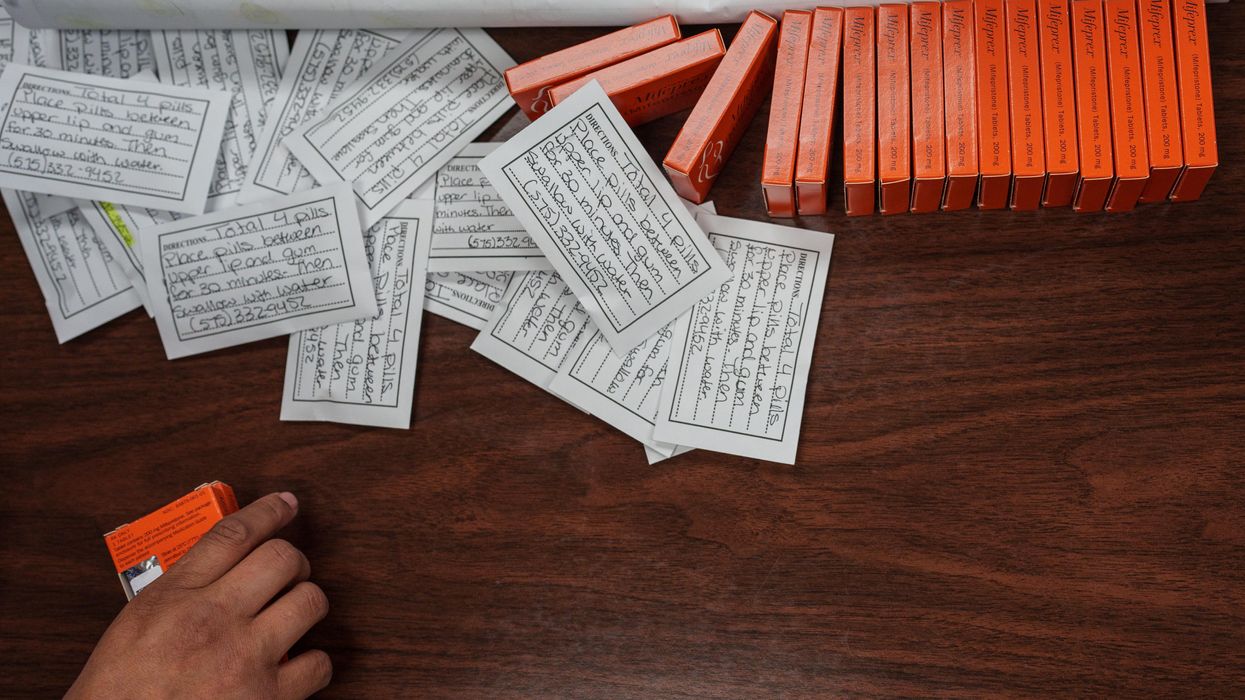 One attorney said Judge Matthew Kacsmaryk's actions ahead of a hearing planned for Wednesday were "bordering on judicial misconduct."

Ahead of a major hearing scheduled for Wednesday in a closely watched case which could further limit abortion access across the United States, reproductive rights advocates and journalists are decrying what one attorney called a right-wing judge's "informal gag order... bordering on judicial misconduct."
U.S. District Court Judge Matthew Kacsmaryk is scheduled to preside over the first hearing in a case brought by right-wing group Alliance Defending Freedom (ADF) in Amarillo, Texas on Wednesday, with lawyers for the organization arguing that the Food and Drug Administration (FDA) should never have approved mifespristone for medication abortion use in 2000, and the U.S. Justice Department opposing that claim. ADF aims to force the FDA to revoke its approval.
As The Washington Post reported Saturday, the right-wing judge scheduled the hearing last Friday in a call with lawyers on both sides, and in what one expert called a "very irregular" move, directed the attorneys to keep the hearing under wraps in order to minimize the possibility of protests.
Kacsmaryk also said he would delay putting the hearing on the public court docket, as judges usually do to keep the public and media informed about developments. He indicated he would make the hearing public knowledge only on Tuesday evening, making it difficult for Texans and members of the media to travel to Amarillo from other parts of the state and country. The city is a five-and-a-half hour drive from Dallas, the closest major Texas city; a nearly four-hour drive from Oklahoma City; and served by few daily direct flights.
At Law Dork, journalist Chris Geidner pointed out that Kacsmaryk violated the requirements he claims to uphold in his own courtroom. The "Judge Specific Requirements" on his page at the website for the U.S. District Court for the Northern District of Texas include that Kacsmaryk "heavily disfavor[s] sealing information placed in the judicial record."
"Going further, Kacsmaryk's requirements highlight the U.S. Court of Appeals for the 5th Circuit's rulings that recognize 'the public's right to know' about what's going on in our courts, requiring litigants to explain—with signed declarations—why 'the risks of disclosure' would 'outweigh' that right of the public to know what's happening in court," noted Geidner. "In order to even consider sealing anything on his docket, Kacsmaryk requires litigants to 'explain that no other viable alternative to sealing exists.'"

Kacsmaryk said Friday on his call with the attorneys that he was requesting they keep information about the hearing secret "as a courtesy," but Geidner said on Saturday that he "in effect, if not in actuality, put a gag order on the parties."
"This is a civil case with huge national implications challenging public, some long-standing, government actions," tweeted Geidner. "The affirmative decision to hide public notification of a hearing set on Friday until Tuesday night explicitly to decrease the chances of the public learning of the hearing in an attempt to decrease public participation is so unacceptable it is simply not judicial behavior."
Following the hearing, Kacsmaryk could hand down a ruling at any time. A decision in favor of ADF would immediately force abortion clinics across the U.S. to shift to providing only surgical abortions—which account for fewer than half of abortions in the U.S. each year—or medication abortions using only misoprostol.
ADF has argued that the U.S. government ignored evidence of harmful side effects of mifepristone when it approved the drug in 2000, but medical experts say misoprostol-only abortions carry greater risks of side effects like cramping and bleeding. Using misosprostol without mifepristone is also somewhat less effective at ending a pregnancy.
The FDA is arguing in the case that it has rigorously reviewed the safety and effectiveness of mifepristone as it has repeatedly reaffirmed its authorization of the drug in the past 23 years, and said in a court filing that revoking its approval would "cause significant harm, depriving patients of a safe and effective drug that has been on the market for more than two decades."

News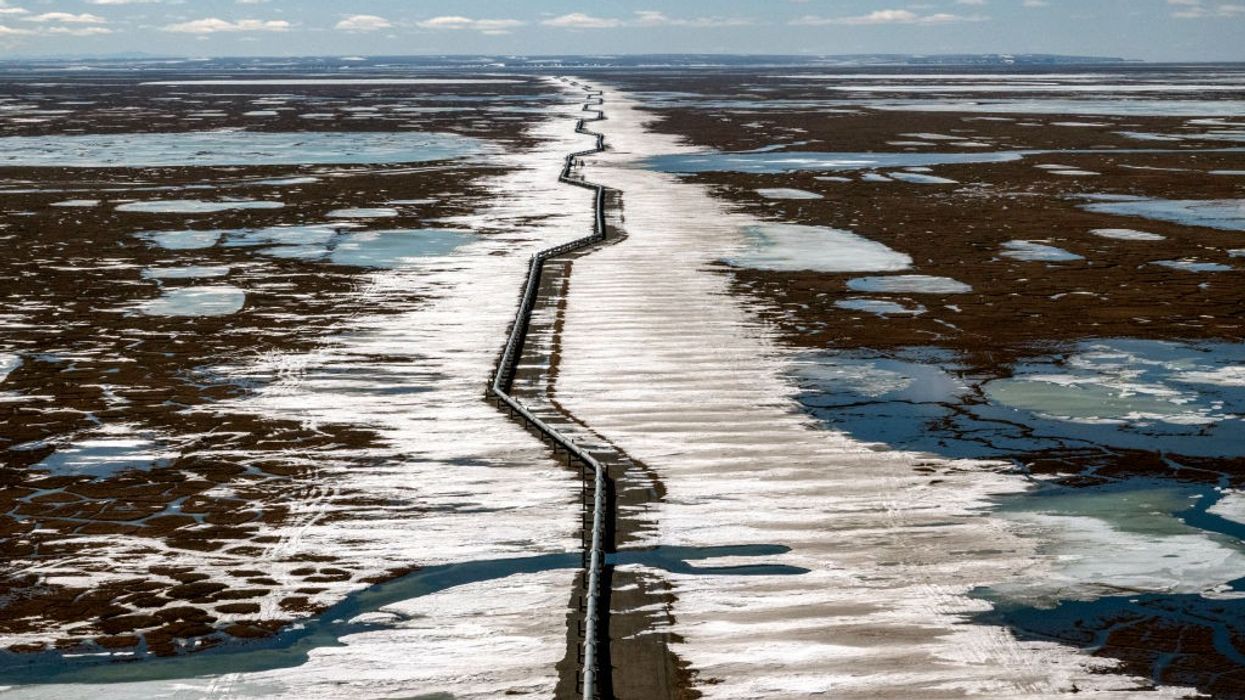 "There is simply no justification for President Biden's decision to approve a massive new oil drilling scheme that will lead to decades of air and climate pollution," said one critic.
U.S. President Joe Biden on Monday greenlighted a massive oil drilling project on federal land in Alaska, eliciting outrage from climate advocates who say the administration's accompanying restrictions on oil and gas leasing in the region cannot make up for the destruction set to be unleashed by the approved Willow project.
Progressives sought for months to dissuade Biden from approving ConocoPhillips' $8 billion Willow project, noting that it could enable the production of more than 600 million barrels of crude over 30 years. If all of that oil is burned, roughly 280 million metric tons of heat-trapping carbon dioxide emissions will be spewed into the atmosphere at a time when United Nations Secretary-General António Guterres warns that the planet is reaching a "point of no return."
"There is simply no justification for President Biden's decision to approve a massive new oil drilling scheme that will lead to decades of air and climate pollution," Food & Water Watch executive director Wenonah Hauter said in a statement.
"This decision is part of a disturbing and disappointing trend with this White House," Hauter continued. "President Biden refuses to take the necessary actions to rein in climate catastrophe while issuing rhetoric that professes concern for the existential threat that we all face. He cannot have it both ways. Promoting clean energy development is meaningless if we continue to allow corporations to plunder and pollute as they wish."
"President Biden refuses to take the necessary actions to rein in climate catastrophe while issuing rhetoric that professes concern for the existential threat that we all face."
In what The New York Timesdescribed as a bid "to temper criticism over the Willow decision and, as one administration official put it, to form a 'firewall' to limit future" fossil fuel development in the region, Biden announced restrictions on offshore oil lease sales in the Arctic Ocean and across Alaska's North Slope, while the U.S. Department of the Interior "said it would issue new rules to block oil and gas leasing in more than 13 million of the 23 million acres that form the National Petroleum Reserve-Alaska," where the Willow project is located.
But given the overwhelming scientific evidence—and warnings from even the relatively conservative International Energy Agency—that new fossil fuel projects are incompatible with averting the worst consequences of the planetary emergency, climate justice campaigners rejected the president's attempt to soften the blow of his Willow approval by announcing new protections for areas surrounding the extraction site.
"It's insulting that Biden thinks this will change our minds about the Willow project," Kristen Monsell, a senior attorney at the Center for Biological Diversity, said in a statement. "Protecting one area of the Arctic so you can destroy another doesn't make sense, and it won't help the people and wildlife who will be upended by the Willow project. We need to protect the entire Arctic and stop building massive oil and gas developments that will contribute to greenhouse gas emissions for years to come."
"Biden approved Willow knowing full well that it'll cause massive and irreversible destruction, which is appalling," said Monsell. "People and wildlife will suffer, and extracting and burning more fossil fuel will warm the climate even faster. Biden has no excuse for letting this project go forward in any form. New Arctic drilling makes no sense, and we'll fight hard to keep ConocoPhillips from breaking ground."
"Even one new oil well in the Arctic is one well too many," Monsell added. "If Biden wants to protect the Arctic, he needs to protect all of it. The president has left us in the cold and missed a major opportunity to live up to his climate commitments. This project is on weak legal ground, and we're gearing up for action."
Earthjustice president Abigail Dillen echoed that sentiment, telling the Times that the Biden administration's "tinkering at the margins... won't remedy legal failures to address this project's outside harms and we expect to see them in court."
News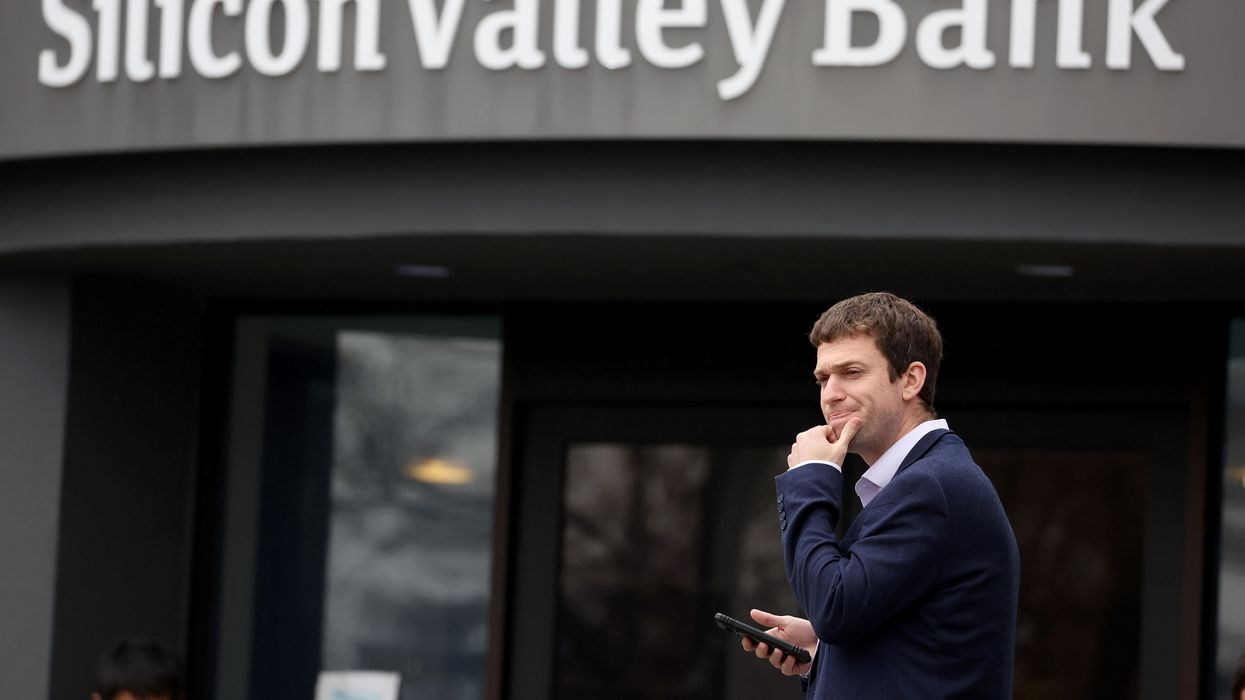 "We cannot continue down the road of more socialism for the rich and rugged individualism for everyone else," said the U.S. Senator from Vermont.
Sen. Bernie Sanders on Sunday night called for a full repeal of the 2018 banking deregulations signed into law by former President Donald Trump and declared that "now is not the time for taxpayers bail out Silicon Valley Bank"—the California bank that collapsed Friday.
On Sunday evening, the U.S. Treasury Department, Federal Reserve, and Federal Deposit Insurance Corporation (FDIC) issued a joint statement outlining a plan to make all deposits for Silicon Valley Bank as well as Signature Bank, which was shuttered by New York regulators earlier in the day, available to costumers Monday morning.
In his statement, Sanders said, "If there is a bailout of Silicon Valley Bank, it must be 100 percent financed by Wall Street and large financial institutions. We cannot continue down the road of more socialism for the rich and rugged individualism for everyone else. Let us have the courage to stand up to Wall Street, repeal the disastrous 2018 bank deregulation law, break up too big to fail banks and address the needs of working families, not the risky bets of vulture capitalists."
The statement the Fed, Treasury, and FDIC noted that "no losses" associated with the rescue plan "will be borne by the taxpayer," though the extraordinary intervention—the largest of its kind since the 2008 financial collapse—is still seen by many economists and financial experts, even if bank investors and debt holders are not protected, as a "bailout" for the financial industry only made possible by taxpayers.
"Let us have the courage to stand up to Wall Street, repeal the disastrous 2018 bank deregulation law, break up too big to fail banks and address the needs of working families, not the risky bets of vulture capitalists."
Warren Gunnels, longtime staffer and top advisor to Sanders, made the connection between venture capitalists clamoring for a speedy government intervention to save the banking sector from a wider shock and the same kind of people who have adamantly opposed financial relief for the struggling middle- and working-class Americans:
As the Washington Postreports, "The decision by Treasury to backstop all deposits at SVB and Signature — not just those up to $250,000 that are insured under federal law — rested on a judgment that it was necessary to avoid a wider 'systemic' meltdown. The move will likely ignite a political firestorm over the decision to protect the assets of tech firms, venture capitalists, and other rich people in California."
In 2018, as Sen. Mike Crapo's (R-Idaho) Economic Growth, Regulatory Relief, and Consumer Protection Act was making its way through Congress, Sanders took to the floor of the U.S. Senate to oppose the bill, warning of exactly this kind of economic disaster if the deregulation was approved:
"Let's be clear," Sanders said Sunday night in his statement. "The failure of Silicon Valley Bank is a direct result of an absurd 2018 bank deregulation bill signed by Donald Trump that I strongly opposed. Five years ago, the Republican Director of the Congressional Budget Office released a report finding that this legislation would 'increase the likelihood that a large financial firm with assets of between $100 billion and $250 billion would fail.'"
"Unfortunately," he added, "that is precisely what happened."
On Monday, Lindsey Owens, executive directive of the progressive economic watchdog Groundwork Collaborative, focused on the additional lending facility made available to the bank customers and said the latest actions expose a deep "rot" within the Federal Reserve—especially as the central bank squeezes workers with increasingly higher interest rates, hikes that played at least a part in the banks' failures.
"This weekend, the Federal Reserve moved mountains to protect wealthy venture capitalists from the fallout of its aggressive interest rate hikes," said Owens. " Today, the Fed will return to its core work of pushing hardworking Americans out on the street to meet its inflation goals."
Such a set of policies, said Owens, shows the Fed "is irreparably broken and can no longer be trusted to go it alone on monetary policy. As Congress works to re-regulate mid-size banks after the misguided 2018 rollbacks that set this weekend's crisis in motion, they should also address the rot at the Fed."

In a statement on Sunday ahead of the government's rescue plan announcement, Matt Stoller, research director for the American Economic Liberties Project, made the case against any taxpayer bailout for SVB.
"Silicon Valley Bank was a badly managed and corrupt institution that entangled itself with powerful actors in the technology industry," Stoller argued. "The operative question government regulators are now facing is whether to use taxpayer funds to bail out the depositors from the failures of SVB's management."
But a full bailout, Stoller warned, "will only encourage other large regional banks to take similar risks in the future, just as Silicon Valley Bank did."
While bank investors and executives will not be included in the emergency actions announced on Sunday, Rep. Ro Khanna, the California Democrat who represents Silicon Valley, applauded the actions taken by Treasury to keep depositors whole.
Among his constituents impacted by the bank's collapse, he said, were "non-profit leaders, small business owners, start-up founders, and impacted employees of small businesses."
While expressly arguing that government intervention "should not and need not ... cost taxpayers a dime" during a news interview Sunday morning, Khanna later applauded the government plan while echoing Sanders' call for a reversal of the deregulation that led to the current crisis.
"I am glad that the Department of Treasury listened and moved to protect workers, the innovation pipeline, and the economy at large," Khanna said. "But the work doesn't end here. We've known since 2008 that stronger regulations are needed to prevent exactly this type of crisis. Congress must come together to reverse the deregulation policies that were put in place under Trump to avert future instability."
News
SUPPORT OUR WORK.
We are independent, non-profit, advertising-free and 100%
reader supported.