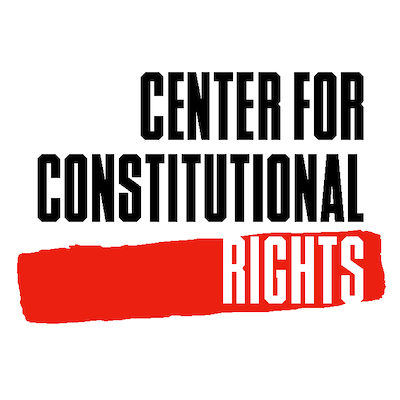 For Immediate Release
November, 02 2009, 12:10pm EDT
Contact:
Jen Nessel, 212.614.6449, jnessel@ccr-ny.org
David Lerner, Riptide Communications, 212.260.5000
No Justice for Canadian Rendition Victim Maher Arar
Court Refuses to Hold US Officials Accountable for Complicity in Torture Abroad
WASHINGTON
Today, a federal Court of Appeals dismissed Canadian citizen
Maher Arar's case against U.S. officials for their role in sending him to
Syria to be tortured and interrogated for a year. Arar is represented by the
Center for Constitutional Rights (CCR). The court concluded that Arar's
case raised too many sensitive foreign policy and secrecy issues to permit
relief. It leaves the federal officials involved free of any legal
accountability for what they did.
Maher
Arar
is not available to comment in person, but is issuing the following statement:
"After seven years of pain and hard struggle it was my hope that the
court system would listen to my plea and act as an independent body from the
executive branch. Unfortunately, this recent decision and decisions taken on
other similar cases, prove that the court system in the United States has
become more or less a tool that the executive branch can easily
manipulate through unfounded allegations and fear mongering. If anything, this
decision is a loss to all Americans and to the rule of law."
Said Georgetown law professor and CCR cooperating
attorney David Cole, who argued the case, "This
decision says that U.S. officials can intentionally send a man to be tortured
abroad, bar him from any access to the courts while doing so, and then avoid
any legal accountability thereafter. It effectively places executive officials
above the law, even when accused of a conscious conspiracy to torture. If the
rule of law means anything, it must mean that courts can hear the claim of an
innocent man subjected to torture that violates our most basic constitutional
commitments."
CCR Senior Staff Attorney
Maria LaHood said, "With this decision, we have lost much more than
Maher Arar's case against torture - we have lost the rule of law,
the moral high ground, our independent judiciary, and our commitment to the
Constitution of the United States."
The
case was re-heard before twelve Second Circuit judges after a rare decision in
August 2008 to rehear the case sua sponte, that is, of their own accord
before Arar had even sought rehearing.
Mr. Arar, a Syrian-born
Canadian citizen, was detained at JFK Airport in September 2002 while
changing planes on his way home to Canada. The Bush administration labeled him
a member of Al Qaeda and sent him not to Canada, his home and country of
citizenship, but against his will to Syrian intelligence authorities renowned
for torture. He was tortured, interrogated and detained in a tiny underground
cell for nearly a year before the Syrian government released him, stating they
had found no connection to any criminal or terrorist organization or activity.
In January 2004, just three months after he returned home to
Canada from his ordeal, CCR filed a suit on Mr. Arar's behalf against
John Ashcroft and other U.S. officials, the first to challenge the
government's policy of "extraordinary rendition," also known
as "outsourcing torture."
The Canadian government, after an exhaustive public inquiry,
found that Mr. Arar had no connection to terrorism and, in January 2007,
apologized to Mr. Arar for Canada's role in his rendition and awarded him
a multi-million-dollar settlement. The contrast between the two
governments' responses to their mistakes could not be more stark, say Mr.
Arar's attorneys. Both the Executive and Judicial branches of the United
States government have barred inquiry and refused to hold anyone accountable
for ruining the life of an innocent man.
Two Congressional hearings in
October 2007 dealt with his case. On October 18, 2007 Mr. Arar testified via
video at a House Joint Committee Hearing
convened to discuss his rendition by the U.S. to Syria for interrogation under
torture. During that hearing - the first time Mr. Arar
testified before any U.S. governmental body - individual members of
Congress publicly apologized to him, though the government still has not issued
a formal apology. The next week, on October 24,
Secretary of State Condoleezza Rice admitted during a House Foreign
Affairs Committee Hearing that the U.S. government mishandled his case.
In a strongly worded dissent, Judge Guido Calabresi wrote,
"I believe that when the history of this distinguished court is written,
today's majority decision will be viewed with dismay."
Joshua Sohn of DLA Piper US LLP, Katherine Gallagher of CCR, and Jules
Lobel, professor at University of Pittsburgh Law School and CCR cooperating
attorney, are co-counsel in Mr. Arar's case.
The Center for Constitutional
Rights represents other victims of the Bush administration's programs,
from Iraqis tortured and abused at Abu Ghraib prison to Muslim and Arab men
rounded up and abused in immigration sweeps in the U.S. in the aftermath of
9/11, to Guantanamo detainees in the recent Supreme Court case.
For more on Mr. Arar's case, including a timeline,
court papers and other documents, go to https://ccrjustice.org/ourcases/current-cases/arar-v.-ashcroft.
Additional information may be found by entering the search term
"Arar" at the Center for Constitutional Rights website, www.ccrjustice.org.
The Center for Constitutional Rights is dedicated to advancing and protecting the rights guaranteed by the United States Constitution and the Universal Declaration of Human Rights. CCR is committed to the creative use of law as a positive force for social change.
(212) 614-6464
LATEST NEWS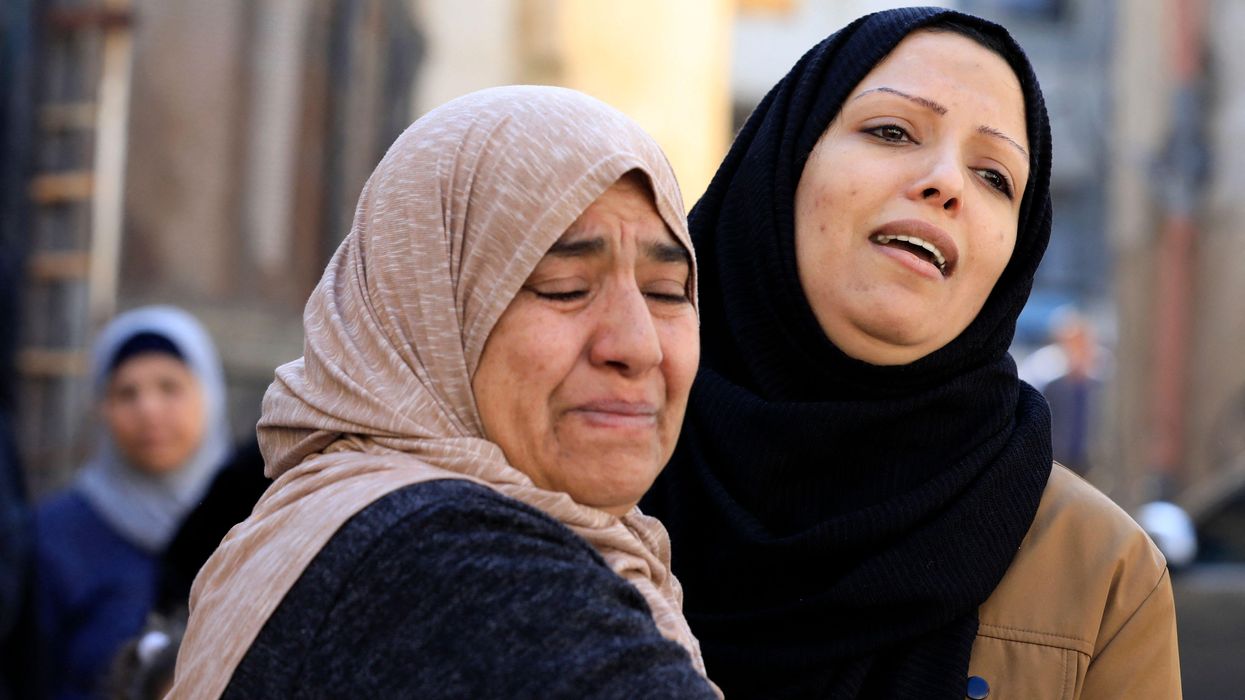 Without a "real, strong response" from the international community to Thursday's raid in the occupied West Bank, said one analyst, "Israel will continue to do what it wants without punishment."
An elderly woman was among at least nine Palestinian people killed in an early morning raid at a refugee camp in Jenin in the occupied West Bank on Thursday, in what President Mahmoud Abbas denounced as "a massacre from the Israeli occupation government, in the shadow of international silence."
The woman died of a gunshot wound in her neck, Middle East Eye (MEE) reported.

Heavily armed soldiers with the Israel Defense Forces (IDF) entered the refugee camp in a commercial truck and shot at residents who were trying to block them. The IDF also used bulldozers in the raid and targeted an area that was used as a meeting place for residents. According to Al Jazeera, "dozens of armored vehicles and snipers" were involved in the raid.
"The sounds of bullets and gunfights were intense, and clouds of smoke covered the sky," Anas Huwaisheh, a correspondent at a local channel, told MEE. "The Israeli occupation cut off the electricity, the internet, and the cell phone network during the storming. This shows that it was planned."
At least 20 people were injured as of this writing, including four who were in critical condition.
\u201cIsraeli forces shot dead nine Palestinians and wounded at least 16 others during a raid on Jenin refugee camp in the occupied West Bank. \n\nThe attack is one of the deadliest days since Israeli raids intensified at the start of last year, and has been described as a \u201cmassacre\u201d.\u201d

— Middle East Eye (@Middle East Eye) 1674741232
The raid made Thursday one of the deadliest days in the occupied West Bank since the IDF intensified its attacks early last year in response to the Palestinian resistance.
At least 29 Palestinians have now been killed by Israeli forces in the occupied West Bank and East Jerusalem this month, including five children and 15 people from Jenin.

Palestinian Health Minister Mai al-Kaila accused the IDF of obstructing ambulances as emergency workers tried to take victims to a nearby public hospital and of "deliberately [firing] tear gas bombs at the hospital's children's department, choking children."
"There is an invasion that is unprecedented... in terms of how large it is and the number of injuries," Wissam Baker, the head of the public hospital, told Al Jazeera. "The ambulance driver tried to get to one of the martyrs who was on the floor, but the Israeli forces shot directly at the ambulance and prevented them from approaching him."
The IDF denied firing tear gas at the hospital deliberately but said soldiers fired the chemicals close enough to the hospital that it could have entered the children's ward.
Murad Khamayseh, a medic, told MEE that "it was almost impossible to go into the camp" to rescue victims.
"Israeli forces fired warning shots and signaled at the team to not approach the area," Khamayseh said. "As paramedics we have gotten used to this, but I honestly couldn't keep myself together after the things I have seen today."
Political analyst Aleef Sabbagh told Al Jazeera that the raid is likely "the first shot in a coming, larger Israeli operation" and warned that without a "real, strong response" to the attack and other incidents like the killing of Palestinian-American journalist Shireen Abu Akleh last year, "Israel will continue to do what it wants without punishment."
"The targeting of ambulances and hospitals, preventing aid to wounded people, the field executions—even the killing of Shireen Abu Akleh—there has been no accountability," Sabbagh said.
Abu Akleh was shot to death while covering an IDF raid in Jenin last May; multiple investigations have determined the Israelis were responsible for her killing, either intentionally or unintentionally, but Israel said in recent weeks it would not cooperate with a U.S. investigation into the matter.
Jewish Voice for Peace said Thursday that the Jenin raid was "the result of unrestrained violence by the Israeli military."
\u201cThe massacre in Jenin is the result of unrestrained violence by the Israeli military: 9 killed in one day, including 2 children. We support the calls for a national strike across all Palestine.\u201d

— Jewish Voice for Peace (@Jewish Voice for Peace) 1674749525
A general strike was called across the West Bank on Thursday to protest the raid at the refugee camp.

News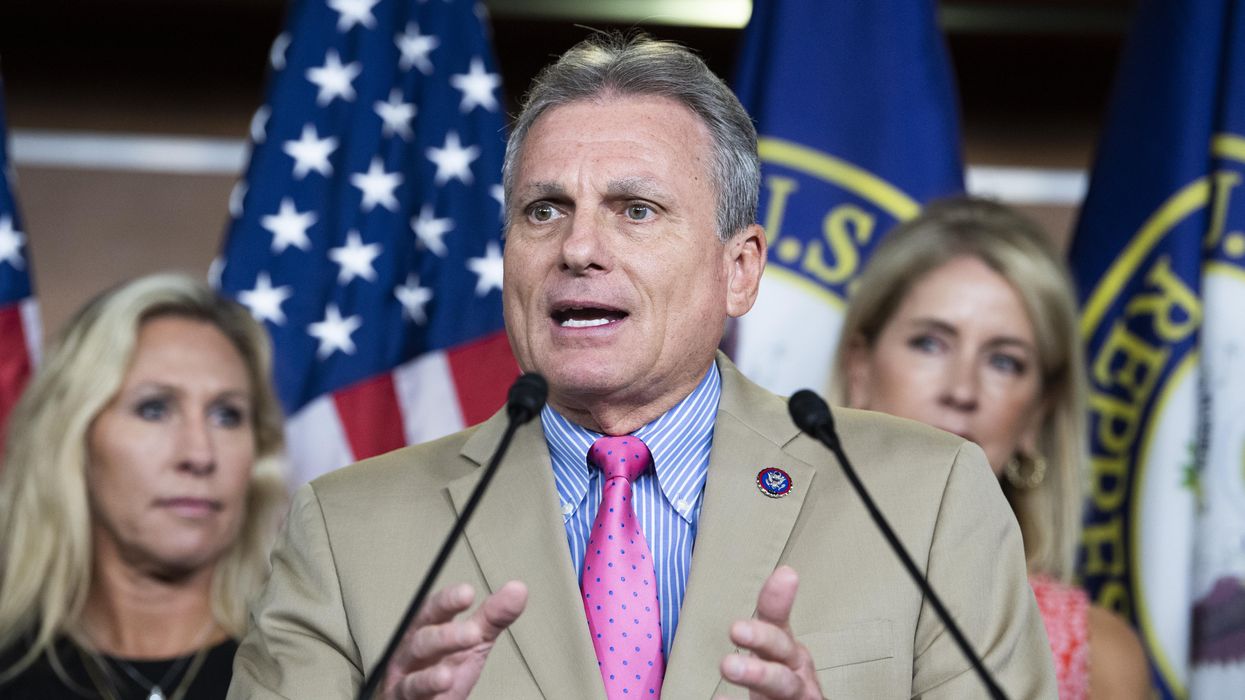 A bill introduced by House Republicans would eliminate corporate income taxes, abolish the IRS, and impose a regressive national sales tax of 30%.
A House GOP proposal to repeal all federal income taxes—including levies on corporations and the rich—and replace them with a whopping 30% national sales tax is drawing increasingly vocal backlash from economists, tax policy experts, and Democratic lawmakers who say the plan is yet another Republican ploy to reward the wealthy at everyone else's expense
Unveiled earlier this month by Rep. Buddy Carter (R-Ga.), the Fair Tax Act is hardly a novel piece of legislation. As Steve Wamhoff of the Institute on Taxation and Economic Policy noted in a recent blog post, the bill has its origins in a proposal "initially pitched by an organization created by the Church of Scientology during its dispute with the IRS over whether it constituted a church and was thus tax-exempt."
"The Church of Scientology's only goal in the matter was to eliminate the agency causing it trouble, and lost interest once the IRS threw in the towel and allowed it to present itself as a church," Wamhoff explained. "But by then several politicians had bought into the idea and introduced it as legislation, which has been reintroduced in each Congress since as the Fair Tax."
Carter's legislation, which currently has nearly two dozen House GOP co-sponsors, would abolish the IRS—a major gift to wealthy tax cheats—and eliminate the payroll taxes that finance Medicare and Social Security. The bill would also nix the individual income tax, the corporate income tax, the estate tax, and other taxes, establishing in their place a sales tax of 30% for calendar year 2023.
"The GOP's so-called 'Fair Tax' proposal is one of the most regressive proposals in a generation, imposing a 30% federal sales tax on everything Americans buy from gas to food," said former U.S. Labor Secretary Robert Reich. "There's nothing 'fair' about it. It would punish the poor and middle class while helping the rich."
"There's nothing 'fair' about it. It would punish the poor and middle class while helping the rich."
In an attempt to offset the inherent regressivity of the sales tax, Carter's bill would send most U.S. households a monthly "prebate" to help families cover the costs of basic necessities—effectively replacing the Earned Income Tax Credit, the Child Tax Credit, and other existing tax benefits that the measure would eliminate.
But Wamhoff argued the prebates would not be "nearly enough to offset the financial hit most Americans would face from the new national sales tax."
"Back in 2004, ITEP estimated that if the Fair Tax was enacted and the national sales tax rate was set at 45%, the poorest 80% of Americans would face net tax hikes from the proposal while most of those among the richest 20% would enjoy net tax cuts," Wamhoff wrote. "ITEP plans to re-estimate the proposal because a great deal has changed since 2004."
In a detailed video analysis of the "Fair Tax" plan, Matt Bruenig of the People's Policy Project estimated that the poorest 20% of the U.S. public would pay roughly 70% of their income in taxes as a result of the bill's levy on consumption.

This 30% National Sales Tax Plan Is a Jokeyoutu.be
Democratic lawmakers and President Joe Biden have wasted no time seizing on the tax proposal as further evidence of the Republican Party's commitment to delivering huge windfalls to the rich.
"The GOP wants to scrap the income tax and replace it with a 30% sales tax," tweeted Rep. Pramila Jayapal (D-Wash.), the chair of the Congressional Progressive Caucus. "In WA State, where we have no income tax and rely on sales and excise taxes, the poorest families spend 17% of their income on taxes. The wealthiest spend 3%. This effort is a tax cut for the rich, period."
Sen. Jeff Merkley (D-Ore.) quipped on Wednesday that "it really must be Opposite Day if Republicans are claiming that a national 30% sales tax is 'fair.'"
"In what world is it fair to slam working families with huge tax increases, while giving tax breaks to the mega-rich?" Merkley asked.
On Thursday afternoon, Biden is expected to attack the GOP tax proposal as well as the Republican push to cut Social Security and Medicare in a speech at a steamfitters union hall in Springfield, Virginia.
"The president will outline the biggest threat to our economic progress: House Republicans' MAGA economic plan," an unnamed White House official toldReuters ahead of the address.
"When MAGA extremists openly threaten to push the economy off the cliff unless they can further enrich billionaires and big corporations at the expense of everyone else, believe them."
With Democrats in control of the Senate and the White House, the Fair Tax Act has no chance of becoming law, and Rep. Kevin McCarthy (R-Calif.) only agreed to allow hearings on the legislation as part of the speakership deal he struck with far-right GOP holdouts.
But progressives argued the proposal offers a telling glimpse into the Republican Party's extreme economic priorities at a time of skyrocketing inequality, large-scale corporate tax avoidance, and economic hardship for poor and middle-class households.
"MAGA extremists are testing the waters to see how far they can go in their backwards economic agenda written by and for wealthy special interests—starting with a staggering 30% tax hike on the middle class with a national sales tax that would immediately make necessities unaffordable while letting greedy corporations off scot-free from any tax responsibility," Liz Zelnick, director of the Economic Security and Corporate Power program at Accountable.US, said in a statement Thursday.
"That's only the beginning," Zelnick continued. "A growing chorus in the Republican House caucus is scheming to sabotage the economy and the U.S. government's full faith and credit unless they get deep cuts to Social Security and Medicare benefits that keep millions of Americans out of poverty and in better health."
"When MAGA extremists openly threaten to push the economy off the cliff unless they can further enrich billionaires and big corporations at the expense of everyone else," she added, "believe them."
News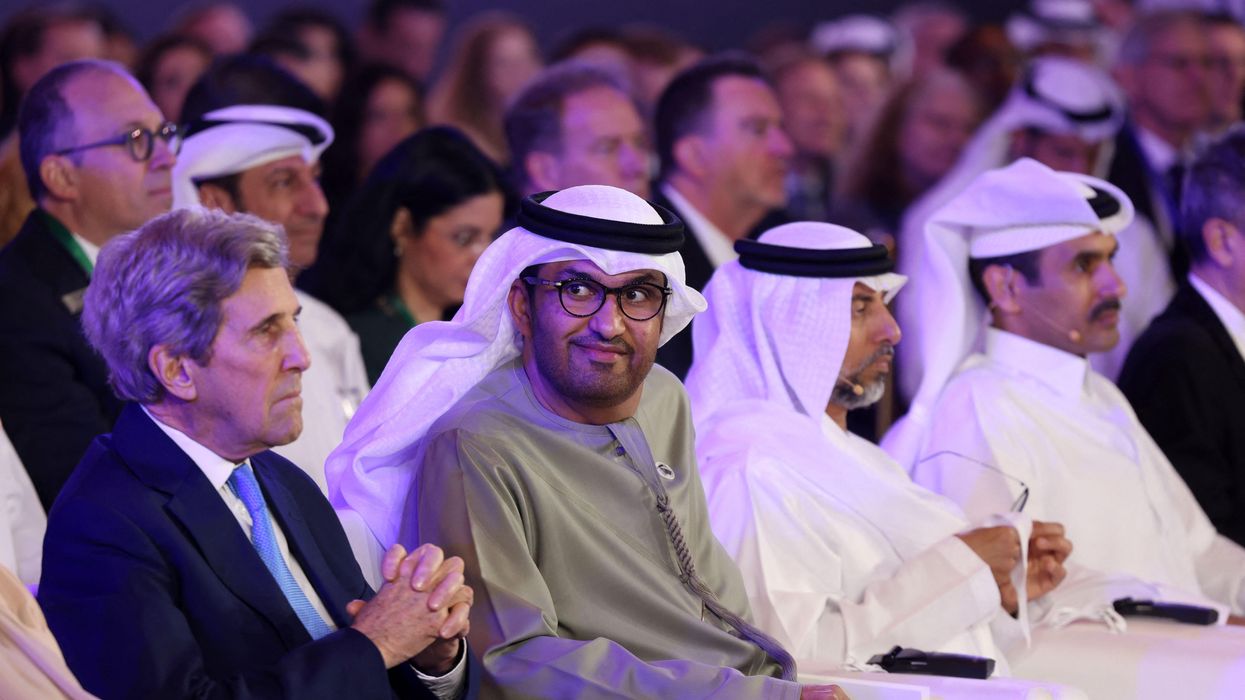 "Appointing a petrol company executive as president of COP28 is an effrontery several orders of magnitude beyond anything that happened before in the history of the U.N. climate process."
A global network of more than 450 climate justice organizations said Thursday that the upcoming COP28 talks in United Arab Emirates will—like the United Nations climate conferences before it—end in failure as long as the fossil fuel industry is allowed to influence and dictate the terms of the event.
The Kick Big Polluters Out network raised particular concern over the UAE's recent appointment of Sultan Al Jaber, head of the country's state-owned Abu Dhabi National Oil Company (ADNOC), to preside over the end-of-year talks—a decision that climate campaigners said throws the integrity and seriousness of COP28 into further question.

"There is no honor in appointing a fossil fuel executive who profits immensely off of fueling the climate crisis to oversee the global response to climate change," the network wrote in a letter to U.N. Secretary-General António Guterres, U.N. Framework Convention on Climate Change (UNFCCC) executive secretary Simon Stiell, and all parties to the UNFCCC.
"That such a move could ever be seen to be legitimate amidst an intensifying climate crisis where millions of lives and ecosystems are on the line exemplifies just how insidious Big Polluters' stranglehold over climate policy is," continued the letter, which was spearheaded by four UNFCCC constituencies representing millions of people. "No COP overseen by a fossil fuel executive can be seen as legitimate. COP presidencies must be free and independent of fossil fuel influence. It's time for the UNFCCC to deliver the long overdue equitable phaseout of fossil fuels."
The letter comes days after Politicoreported that the U.N. is "querying the presidency of this year's COP28 climate talks over its ties" to ADNOC, the 12th-largest oil company in the world by production.
"The main COP28 team is using two stories of an 11-floor office building in Abu Dhabi also used by the Ministry of Industry and Advanced Technology located next to ADNOC's headquarters," Politico noted. "That prompted the secretariat of the United Nations Framework Convention on Climate Change to send a series of questions to the presidency of the climate talks enquiring about whether the presidency will be independent of the oil company."
According to the outlet, which cited an unnamed source with knowledge of the matter, the questions raised by the U.N. "include whether there is a firewall between the two institutions; whether ADNOC has access to COP28 meetings and strategic documents; if the staff working on the climate conference are relying on the oil giant's IT systems; if part of the work will be devoted to protecting ADNOC's interests; and whether the climate team is being paid by the oil company."
"Polluters have a role to play: Stop polluting. They cannot be placed on a leadership pedestal."
Rejecting pressure to rescind his appointment, the UAE has said Al Jaber will stay on as head of ADNOC as he presides over COP28, a striking conflict of interest given the oil giant's financial interest in limiting the scope of climate action.
John Kerry, the United States' special presidential envoy for climate, praised the selection of Al Jaber to oversee COP28, calling the oil company executive a "terrific environmentalist."
The UAE, one of the world's biggest oil producers, has ratified the Paris climate accord, but experts say its policies are way out of alignment with the agreement's critical 1.5°C warming limit.

Cansın Leylim Ilgaz, associate director of global campaigns at 350.org, said Thursday that "letting petrostates host the U.N. climate talks is bad enough, but appointing a petrol company executive as president of COP28 is an effrontery several orders of magnitude beyond anything that happened before in the history of the U.N. climate process."
"Attempts to sugarcoat this scandalous decision only serve to undermine the huge efforts of everyone working to limit global heating," Ilgaz added. "This brazen attempt of the dying fossil fuel industry to predetermine the outcome of COP28 will not stand."
But the Kick Big Polluters Out network stressed in its letter that the problem of fossil fuel influence on U.N. climate talks runs much deeper than Al Jaber.
"Fossil fuel interests overrun the UNFCCC and threaten its credibility," the network wrote. "At COP27 last November, more than 630 fossil fuel lobbyists registered to attend the climate negotiations. The UAE, now hosting COP28, had more fossil fuel lobbyists on its delegation than any other country. The grim reality is that this appointment represents a tipping point in which the UNFCCC is rapidly losing any legitimacy and credibility."
To succeed at delivering "the needed climate equity and action to end the era of fossil fuels, and to rapidly and justly transition to a new global system," the network said the UNFCCC must agree to four demands:
1. Big Polluters cannot write the rules. Big Polluters must not be allowed to unduly influence climate policymaking. This allows them to continue to weaken and undermine the global response to climate change, and it's why we are on the brink of extinction. The UNFCCC must urgently establish an Accountability Framework, including a regime-wide conflict-of-interest policy, that systematically ends this corporate capture.
2. No more Big Polluters bankrolling climate action. No Big Polluter partnership or sponsorships of climate talks or climate action. Not now. Not ever. Major polluters must not be allowed to greenwash themselves and literally buy their way out of culpability for a crisis they have caused. The UNFCCC will always fail to deliver so long as this is deemed acceptable.
3. Polluters out and People in. While civil society has always participated in the COP process, governments have made it more difficult each time for non-governmental organizations and climate justice movements to have their voices heard. We need
equitable, meaningful inclusion of civil society. Climate action must center the leadership and lived experience of the people, especially those on the frontlines of the climate crisis. With frontline communities in the lead, we must end the funding and validation of dangerous distractions and false solutions that promote Big Polluters' profits, enable their abuses, and guarantee decades more of fossil fuel use.
4. Reset the system to protect people and the planet, not Big Polluters. Big Polluters are destroying life as we know it. It's time to build a new way of living and collaborating that works for people, not polluters, and that restores, rather than destroys, nature. We
need real, just, accountable, gender-responsive, community-led, nature-restoring, and proven and transformative solutions to be implemented rapidly and justly. We need a total and equitable transition off of fossil fuels. We need real solutions that center the rights of Indigenous peoples, local communities, women, workers, and the protection of those speaking up for justice. We need an end to the impunity of corporate abuses
"Polluters have a role to play: Stop polluting," said Gadir Lavadenz of the global campaign to Demand Climate Justice. "They cannot be placed on a leadership pedestal and certainly not in a position to undermine and weaken policy. That is basically nonsense. The UNFCCC is not only reluctant to accept a straightforward conflict of interest policy, but it is undermining its already weak international trust year after year."
News
SUPPORT OUR WORK.
We are independent, non-profit, advertising-free and 100%
reader supported.