For Immediate Release
March, 11 2009, 02:22pm EDT
'Change' Delivered: Obama Makes Down Payment on Environmental Legacy
Appropriations bill gives boost to refuges, forests, endangered species and more
WASHINGTON
President Barack Obama today made a down payment on his
environmental legacy - and his promises to bring change to the White
House -- by signing the 2009 Omnibus Appropriations Bill. The
legislation passed by the Senate on Tuesday provides a desperately
needed funding boost for a variety of programs that will nourish public
lands and natural resources.
The funding package invests funds
in a variety of objectives that include creating green jobs, investing
in green energy, restoring degraded ecosystems, protecting endangered
species, preserving natural resources, and slowing the increase of
global warming.
"President Obama's signature on this
appropriations bill today replenishes the public savings account in our
natural resources," said David Moulton, The Wilderness Society's
director of climate change and conservation funding. "When we safeguard
our public lands, we maintain our best protection against water
shortages, air pollution and severe weather disruptions. This president
and Congress did the right thing by stopping the slide into ecological
bankruptcy the previous administration put us on."
The bill
that Obama signed today makes dramatic improvements over Bush-year
budgets that favored resource exploitation rather than conservation.
Key highlights include:
* National Wildlife Refuges: Every
state in the nation has a wildlife refuge and can benefit from the
$462.8 million for the National Wildlife Refuge System in the FY09
funding proposal. Refuges attract more than 40 million visitors
annually, infuse $1.7 billion to local economies nationwide, and
generate 27,000 private sector jobs. With an increase of $28.7 million
over last year's enacted levels, this much-needed investment will help
restore many of the operations and maintenance projects that Refuge
System was forced to reduce or eliminate in response to years of
funding cuts and shortfalls.
* The National Landscape
Conservation System: It is slated to receive $60.8 million, or a $6.6
million increase over last year's bill. This increase would be critical
to restoring some of the needed funding for project backlogs and
necessary restoration work. These additional funds would sustain and
stabilize invaluable natural and cultural resources in the Conservation
System.
* National forests and crumbling roads: Congress has
once again identified the need to address roads that are causing
environmental harm on our forests by increasing funding for the Legacy
Roads and Trails program. Additionally, the National Forest System is
receiving an additional $45 million over FY 2008, which should fund
important programs like monitoring, fish and wildlife, and recreation.
*
Wildfire suppression: Congress has recognized the need to increase
funding for fire suppression, which will reduce the need for the Forest
Service to transfer money away from other vital programs and services
so that it can pay the tab for fighting wildfires.
* National
Park Service: Our natural American icons need funding to maintain staff
and rebuild crumbling infrastructure and Congress delivered. This focus
allows the Park Service to steadily recover, gain efficiencies and
refocus itself to effectively meet future challenges. It is crucial
that we reinvest and revitalize our national parks by their hundredth
birthday.
Learn More: Visit www.wilderness.org/media-resources for more detailed analysis on each of the programs above.
Since 1935, The Wilderness Society has led the conservation movement in wilderness protection, writing and passing the landmark Wilderness Act and winning lasting protection for 107 million acres of Wilderness, including 56 million acres of spectacular lands in Alaska, eight million acres of fragile desert lands in California and millions more throughout the nation.
LATEST NEWS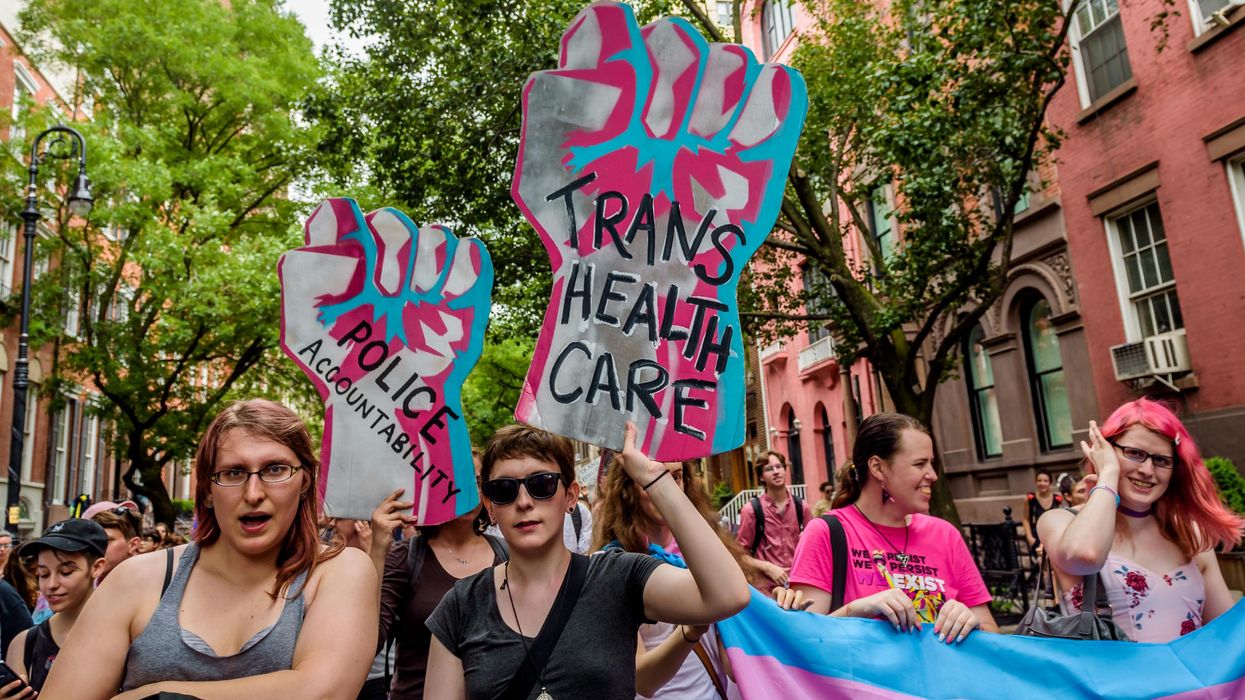 "This is not about protecting kids," said one advocate. "It's about policing transness."
A Democrat's proposed amendment to one of the latest anti-transgender rights bills exposed that Republicans' efforts to prohibit LGBTQ+ minors from accessing gender-affirming healthcare "is not about protecting kids," one advocate said Thursday.
In Utah on Wednesday, state Senate Minority Leader Luz Escamilla (D-1) proposed an amendment to Senate Bill 16, which would ban gender-affirming surgeries for minors and place a moratorium on medical professionals providing puberty blockers, citing concerns about equal opportunity protections.
If Republicans such as state Sen. Michael Kennedy (R-14), who sponsored S.B. 16, are as concerned as they say they are about ensuring minors don't have surgeries when they may not fully understand the long-term ramifications, Escamilla argued that cisgender teenagers should also be blocked from participating in Utah's plastic surgery boom.
"If we're going to target kids and the ability for their parents to make decisions with their providers, then all children should be included."

The state ranks second in the nation in per-capita plastic surgeons, and one surgeon estimated in 2005 that teenagers accounted for about 15% of his patients. A number of plastic surgery clinics in the state advertise services for teenagers.

"We happen to live in a state that loves plastic surgeries," said Escamilla in a committee hearing on S.B. 16, "and I think we should have an equal opportunity to make sure that no child will ever have access to plastic surgery. If we're going to target kids and the ability for their parents to make decisions with their providers, then all children should be included and [we should] not be targeting a specific group of kids."
Kennedy said he personally did not support plastic surgery such as breast augmentation for teenagers and denied the practice is prevalent in Utah, but said, "If that has been done it's likely to have been done for decades and decades and decades in this state," suggesting it should be allowed to continue for that reason.
As researchers at Boston Children's Hospital and Baylor College of Medicine wrote in a study published in the Journal of the American Medical Association in November, puberty blockers have also "been used safely for decades in children with precocious puberty and endometriosis among other medical indications" and are now endorsed by numerous medical organizations "for youth with gender dysphoria," but those facts haven't stopped Kennedy and other Republicans across the country from trying to ban their use.
The failure of Escamilla's amendment—which was supported by the two Democrats on the committee and opposed by the five Republicans—proves that the GOP in Utah is "totally fine with targeting trans teens and letting cis teens do what they want," said rights advocate Erin Reed, who tracks legislative attacks on transgender people.
\u201cIt was never about protecting kids.\n\nYesterday in Utah, Senator Escamilla called Republicans bluff by making them vote on banning teenage breast implants in an anti-trans healthcare ban.\n\nAll Republicans voted against it.\n\nSubscribe to support my work.\n\nhttps://t.co/KdOLjluXmp\u201d

— Erin Reed (@Erin Reed) 1674148127
S.B. 16 is now expected to be debated on the state Senate floor, and will have "catastrophic" consequences for transgender youth if it passes.
Numerous studies have shown that gender-affirming care reduces the risk of depression and suicide among transgender teenagers and children, leading the American Academy of Pediatrics to recommend that youths have access to puberty blockers and "when appropriate, surgical interventions."
Republicans' refusal to back Escamilla's amendment showed that "this is not about protecting kids."
"It's about policing transness," she wrote, "and making it harder to exist as a transgender person in America."
News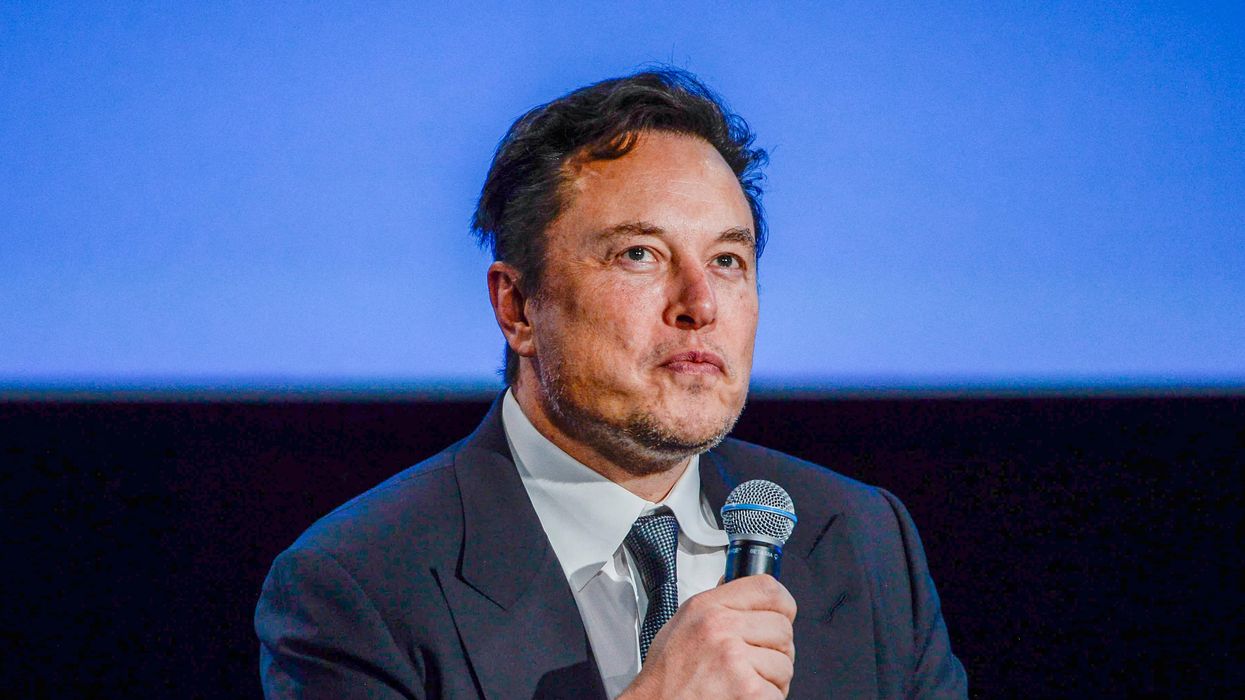 "What did he know and what was the market anticipating when he sold? That's a critical moment," said one securities law expert.
Experts said Friday that Elon Musk's large sale of Tesla shares shortly before the company announced lower-than-expected vehicle deliveries should draw scrutiny from the U.S. Securities and Exchange Commission, an agency that has previously investigated and charged the billionaire for fraud.
The Wall Street Journalreported Friday that earlier this month, "Tesla announced fourth-quarter vehicle deliveries that were significantly below the company's most recent forecast to investors. The news sent Tesla's stock price plunging when markets opened the next day."
Just weeks before the company's announcement, Musk sold roughly $3.6 billion worth of Tesla stock, raising questions over whether the Tesla CEO unlawfully took advantage of material nonpublic information.
James Cox, a securities law professor at Duke University, told the Journal that Musk's stock sale "should be of great interest to the SEC."

"The issue here is, what did he know and what was the market anticipating when he sold? That's a critical moment," said Cox.
\u201cQuite the chart on Elon's $TSLA share sale in the WSJ https://t.co/jcWZJLqICU\u201d

— Robert Smith (@Robert Smith) 1674215599
Musk has repeatedly clashed with the SEC in recent years, saying in 2018, "I do not respect them."
The comment came after the agency charged Musk with securities fraud over "a series of false and misleading tweets about a potential transaction to take Tesla private." Musk ended up paying a $20 million fine for the tweets, and he's currently facing a shareholder lawsuit over the debacle.
Musk has since purchased Twitter for $44 billion, a transaction that also drew the attention of federal authorities.
The SEC—now headed by Gary Gensler, a former Tesla shareholder—launched an investigation last year to examine whether Musk properly disclosed his purchase of Twitter shares prior to the takeover.
Musk could soon be facing additional heat from the SEC over his suspiciously well-timed stock sale. As the Journal reported Friday, the Tesla chief "sold nearly 22 million shares December 12-14 at an average price of about $163 a share, according to a regulatory filing."
"When the stock closed on January 3 at just over $108, the shares Mr. Musk sold the prior month had declined in value by $1.2 billion," the newspaper continued. "The stock has since rebounded to about $127."
In an interview with the Journal, Georgetown University securities law professor Donald Langevoort said of the sale, "Is it suspicious? Yes. Is it entirely possible there are other explanations? Of course."
"But that's what the enforcement process is all about," he added.
News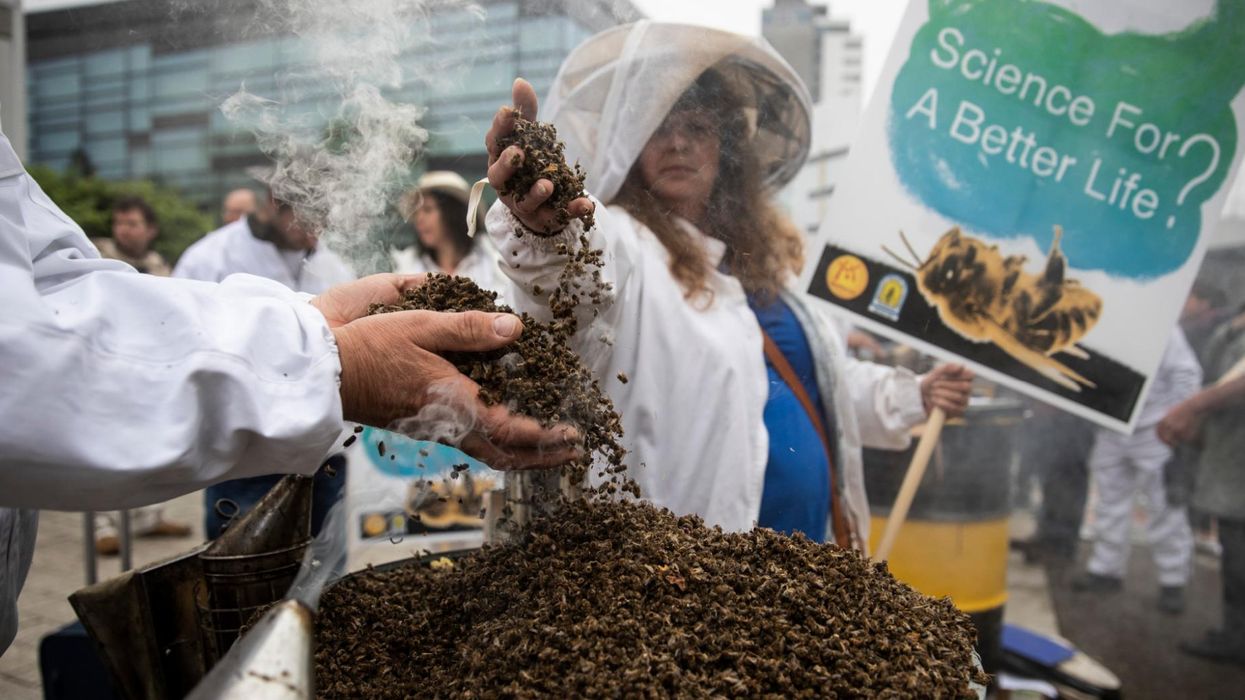 "Derogations with neonicotinoid-treated seeds are now definitely banned," said one advocate. "This ruling is relieving and shows the environment counts more than profits from some sugar and pesticide companies!"
The European Union's highest court ruled Thursday that member states must stop authorizing the use of bee-killing neonicotinoid pesticides.
Neonicotinoids are prohibited under E.U. law, but a loophole has enabled governments to grant emergency derogations temporarily permitting the use of seeds coated with these and other banned toxic insecticides.
Thursday's preliminary ruling by the European Court of Justice immediately halted derogations for neonicotinoids, which accounted for nearly half of the 236 exceptions that E.U. countries provided from 2019 to 2022. Bartosz Brzeziński, a food and agriculture reporter at Politico Europe, called the decision a "potentially fatal blow" to the highly hazardous class of pesticides.
Campaigners applauded the ruling, issued in response to a complaint filed by Pesticide Action Network (PAN) Europe, Nature & Progrès Belgium, and a Belgian beekeeper.
"This verdict is a reminder that administrations and politicians are bound to the law, not to the interests of the pesticide industry, or industrial agricultural lobbies."
"PAN Europe has been fighting this maladministration for many years," Hans Muilerman, a chemical officer for the group, said in a statement. "This landmark ruling of the E.U. court puts an end to 10 years of abuse by member states, with the blessing of the European Commission. Thanks to our action, the E.U. environment will become a safer place."
The plaintiffs originally asked the Belgian Administrative Court to intervene in 2019 after Belgium, at the behest of the sugar lobby, approved emergency use derogations for neonicotinoid-coated sugar beet seeds.
"This success will have an E.U.-wide effect, to protect bees and insects across the E.U., as well as citizens' health," said Marc Fichers, secretary-general of Nature & Progrès Belgium. "Derogations with neonicotinoid-treated seeds are now definitely banned. This ruling is relieving and shows the environment counts more than profits from some sugar and pesticide companies!"
The European Environmental Bureau, a continent-wide network of green groups, also welcomed the ruling, describing it as "good news for bees" while demanding further action "to protect biodiversity, human health, and food security."
\u201cGood news for bees!\ud83e\udd73\ud83d\udc1d\n\n\ud83c\uddea\ud83c\uddfaEU court rules that many 'emergency use' derogations from banned bee-killing #pesticides are #illegal\u2696\ufe0f\n\nNo situation can justify the use of such substances\ud83d\udeab\n\nNow let's widen the ban to protect biodiversity, human health and food security\ud83e\udeb1\ud83c\udfe5\ud83e\udd55\u201d

— EEB (@EEB) 1674213708
In 2013, the European Commission banned the use of imidacloprid, clothianidin, and thiamethoxam—three neonicotinoids lethal to pollinators—on bee-attractive crops including maize, rapeseed, and some cereals. This was followed by a prohibition on all outdoor uses in 2018.
The Court of Justice upheld the ban in 2021, rejecting an appeal by Bayer, the German pharmaceutical and biotech company that merged with agrochemical giant Monsanto more than four years ago and produces imidacloprid, clothianidin, and thiamethoxam.
As Euractiv reported Thursday:
The latest ruling concerns six authorizations issued by the Belgian state for the use of these plant protection products on the basis of 'emergency situations'—where danger or threat to plant production or ecosystems cannot be contained by other reasonable means.

For this reason, the court concluded that "as regards seeds treated with plant protection products containing substances expressly prohibited, […] the [E.U.] legislature did not intend to allow member states to derogate from such an express prohibition."
The ruling added that member states have an obligation "to take all necessary measures to promote low pesticide input pest control, giving priority to non-chemical methods wherever possible."
Reflecting on the case, PAN Europe executive director Martin Dermine said that "it was very shocking to observe that the European Commission kept protecting the abuses of the system by member states."
"The commission supported the provision of derogations for supposedly E.U.-banned pesticides that are highly toxic to human health and the environment," said Dermine. "It was evident that the commission stood on the side of agribusiness, rather than with citizens' health and the environment. The European Commission's lawyers even told the judges that member states only give a derogation when no alternative exists, which is opposite to the reality!"
"Today is a great day for European pollinators and for our environment," Dermine declared. "The E.U. pesticide law gives priority to citizens' health and the environment but its implementation at E.U. and national levels is poor. This verdict is a reminder that administrations and politicians are bound to the law, not to the interests of the pesticide industry, or industrial agricultural lobbies."
PAN Europe attorney Antoine Bailleux added that "the Court of Justice has made it clear that substances prohibited at the E.U. level for health or environmental reasons cannot be introduced through the back door at the member state level, which had become common practice."
News
SUPPORT OUR WORK.
We are independent, non-profit, advertising-free and 100%
reader supported.