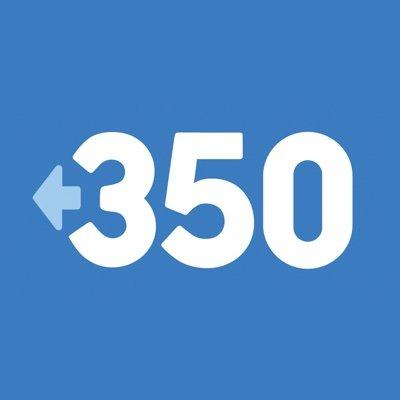 Manchin's Dirty Deal Is Defeated Once Again
Today, after Senator Manchin's "permitting reform" provision drew opposition from both parties and frontline communities, the National Defense Authorization Act moved forward without Manchin's Dirty Deal provisions, marking another major win for climate champions and people power.
Jeff Ordower, 350.org's North America Director, responded:
WASHINGTON
Today, after Senator Manchin's "permitting reform" provision drew opposition from both parties and frontline communities, the National Defense Authorization Act moved forward without Manchin's Dirty Deal provisions, marking another major win for climate champions and people power.
Jeff Ordower, 350.org's North America Director, responded:
"Through the power of mass mobilization, frontline leaders and the the climate movement have again sent a decisive message: Senator Manchin cannot get away with last-ditch efforts to push forward his fossil fuel fast tracking bill. The Dirty Deal has once again been defeated, and today we can breathe a sigh of relief. The fossil fuel industry will keep trying these secretive, last minute efforts to push forward dirty deals, so we will continue to be alert and we won't let up the fight. Our communities continue to show that people power can win over earth-destroying financial interests, and we will keep fighting these deals until all fossil fuels are kept in the ground."
350 is building a future that's just, prosperous, equitable and safe from the effects of the climate crisis. We're an international movement of ordinary people working to end the age of fossil fuels and build a world of community-led renewable energy for all.
LATEST NEWS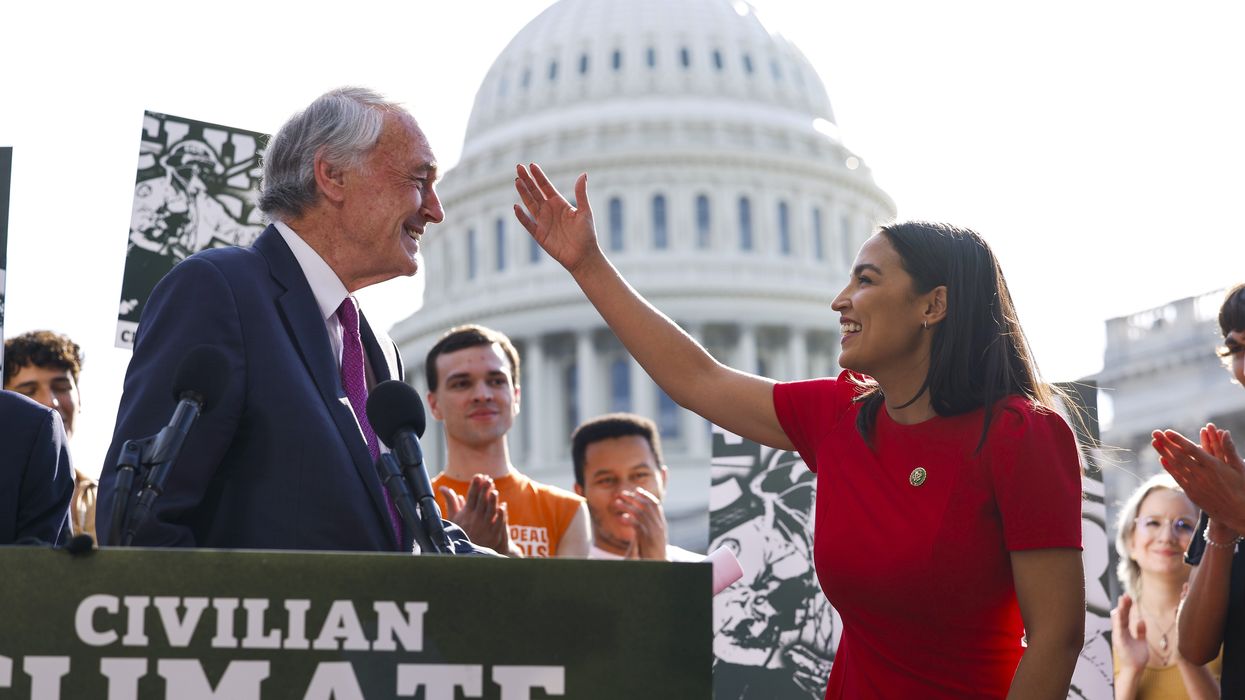 Progressive members of Congress, including Sen. Ed Markey and Rep. Alexandria Ocasio-Cortez, urged the president to support a complete phaseout of fossil fuels.
Sen. Ed Markey and Rep. Alexandria Ocasio-Cortez on Thursday led a group of more than 30 U.S. lawmakers in calling on President Joe Biden to embrace a complete phaseout of fossil fuels and an immediate end to public financing of new overseas oil and gas projects as world leaders gathered for the first day of the COP28 summit in Dubai.
In a letter to the president, who decided to skip the talks, Markey (D-Mass.), Ocasio-Cortez (D-N.Y.), and 32 other members of Congress wrote that the U.S. has a "duty" to pursue more ambitious climate goals and "support other countries in adopting the principles of environmental justice that we should also prioritize here at home."
"In order to remain on target for a livable future, we urge the administration to support the move toward an extensive, expedient, and equitable phaseout of fossil fuel production and consumption," the lawmakers wrote. "A full phaseout should be inclusive of coal, oil, and fossil gas, and led by the wealthiest and highest-emitting countries, including short-term phase-down goals and climate financing to assist developing countries in executing a clean energy transition."
The letter, spearheaded by the leaders of the congressional Green New Deal Resolution, was released after the COP28 talks opened with a deal to operationalize a loss and damage fund geared toward helping low-income nations recover from the increasingly devastating climate impacts they've faced in recent years, despite doing the least to cause the planetary crisis.
The Biden administration, representing the country that is the largest historical emitter of planet-warming carbon dioxide, pledged just $17.5 million to the loss and damage fund, a sum that one campaigner called "embarrassing."
As Common Dreams reported, the administration also drew outrage by launching an oil and gas drilling auction just days before the start of the United Nations climate summit.
In a social media post Thursday, Markey called on the Biden administration to "lead by example and take bold action to end this climate emergency."
The Biden administration has thus far rejected calls to support a full phaseout of fossil fuels, allowing U.S. oil and gas extraction to surge to record levels despite increasingly dire warnings from the scientific community.
The administration has also repeatedly broken its commitment to end direct public financing for international fossil fuel projects.

In a briefing on the eve of COP28, Special Presidential Climate Envoy John Kerry told reporters that the administration supports "requiring the phaseout of unabated fossil fuel."
As Bloomberg's Lara Williams recently warned, the ambiguity of "unabated"—expected to be a hot-button term during the COP28 talks—"leaves an enormous loophole for the continued expansion of fossil fuel production under the vague promise that all will be abated in the future."
News
"It seems there's no legal theory, however far-fetched, that Meta won't deploy to avoid a full accounting of its harmful data practices," said one digital rights defender.
Meta Platforms—which owns Facebook, Instagram, and WhatsApp—on Wednesday sued the U.S. Federal Trade Commission six months after the agency proposed an order that would prohibit the tech giant from monetizing minors' data.
The lawsuit, which also names FTC Chair Lina Khan and Democratic Commissioners Rebecca Slaughter and Alvaro Bedoya as defendants, challenges what Meta claims is the agency's "structurally unconstitutional authority."
The legal action comes after the FTC in May proposed banning Meta from monetizing children's data, a practice regulators said violates the Children's Online Privacy Protection Act (COPPA). The FTC proposal aims to strengthen a 2019 consent decree prohibiting Meta—then called Facebook—from profiting off data collected from minors. As part of the settlement, the company agreed to pay a $5 billion fine for previous privacy violations.
Earlier this week, a federal judge denied a motion filed by Meta seeking the court's intervention in the company's dispute with the FTC.
"This is a blatant example of the company's ruthless profit-over-safety strategy," the Real Facebook Oversight Board, a watchdog group, said of the new lawsuit. "They claim they want regulation but when they realize their business model is threatened, they attack the regulator."

Emily Peterson-Cassin, digital rights advocate for the consumer advocacy group Public Citizen, said that "Facebook made an agreement with the FTC, and now it doesn't want to face the consequences of possible violations of that agreement."
"It's beyond cynical for Facebook to launch a legal attack on the FTC's authority to enforce an agreement the company voluntarily entered into," she added. "Facebook is accused of hurting and exploiting kids; the public needs the FTC to get to the bottom of those accusations and hold Facebook liable for any and all violations, without delay."
U.S. Sen. Elizabeth Warren (D-Mass.) said Meta suing the FTC is "like Big Tobacco trying to gut the [Food and Drug Administration] because they didn't want to be held accountable for hooking kids onto nicotine."

"The FTC has been around for over a century now," Warren added. "This agency is constitutional and using its powers to apply the law as written."

Sen. Ed Markey (D-Mass) also weighed in on Meta's lawsuit, saying that "Meta's baseless lawsuit is a weak attempt to avoid accountability for its repeated failures to protect kids' privacy online."

"When a Big Tech company wants to take the federal cop off the beat, it's probably because it doesn't want to be caught," the senator added. "For years, Meta has been willfully ignoring the problems it has created—including a privacy crisis, a teen mental health crisis, and an algorithmic injustice crisis—and this lawsuit is just the latest craven distraction."

According to the children's advocacy group Fairplay:

Meta has posed a threat to the privacy and welfare of young people in the U.S. for many years, as it targeted them to further its data-driven commercial surveillance advertising system. Scandal after scandal has exposed the company's blatant disregard for children and youth, with nearly daily headlines about its irresponsible actions coming from former-employees-turned-whistleblowers and major multistate and bipartisan investigations of state attorneys general. Despite multiple attempts by regulators to contain Meta's ongoing undermining of its user privacy, including through multiple FTC consent decrees, it is evident that a substantive remedy is required to safeguard U.S. youth.
"While many have noted social media's role in fueling the mental health crisis, the Federal Trade Commission has taken actual meaningful action to protect young people online by its order prohibiting serial privacy offender Meta from monetizing minors' data," Fairplay executive director Josh Golin said in a statement. "So it's not surprising that Meta is launching this brazen attack on the commission."

"Anyone who cares about the well-being of children—and the safety of American consumers—should rally to the defense of the commission and be deeply concerned about the lengths Meta will go to preserve its ability to profit at the expense of young people," Golin added.

Katharina Kopp, director of policy at the Center for Digital Democracy, said that "for decades Meta has put the maximization of profits from so-called behavioral advertising above the best interests of children and teens."
"Meta's failure to comply repeatedly with its 2012 and 2020 settlements with the FTC, including its noncompliance with the federal children's privacy law (COPPA), and the unique developmental vulnerability of minors, justifies the FTC to propose the modifications of Meta's consent decree and to require it to stop profiting from the data it gathers on children and teens," Kopp stated.
"It should not surprise anybody then that Meta is now going after the FTC with its lawsuit," she added. "But this attack on the FTC is essentially an attack on commonsense regulation to curtail out-of-control commercial power and an attack on our children, teenagers, and every one of us."
John Davisson, the litigation director at the nonprofit research group Electronic Privacy Information Center, asserted that "it seems there's no legal theory, however far-fetched, that Meta won't deploy to avoid a full accounting of its harmful data practices."
"The reason is clear," Davisson said. "A hearing before the FTC will confirm that Meta continues to mishandle personal data and put the privacy and safety of minors at risk, despite multiple orders not to do so."
"The changes FTC is proposing to Meta's exploitative business model can't come soon enough," he added. "We hope the court will reject Meta's latest attempt to run out the clock, as another federal court did just this week."
The FTC and Meta were already locked in a separate antitrust fight stemming from the agency's request for a federal court to force the company to sell Instagram and WhatsApp. That case has yet to go to trial.
News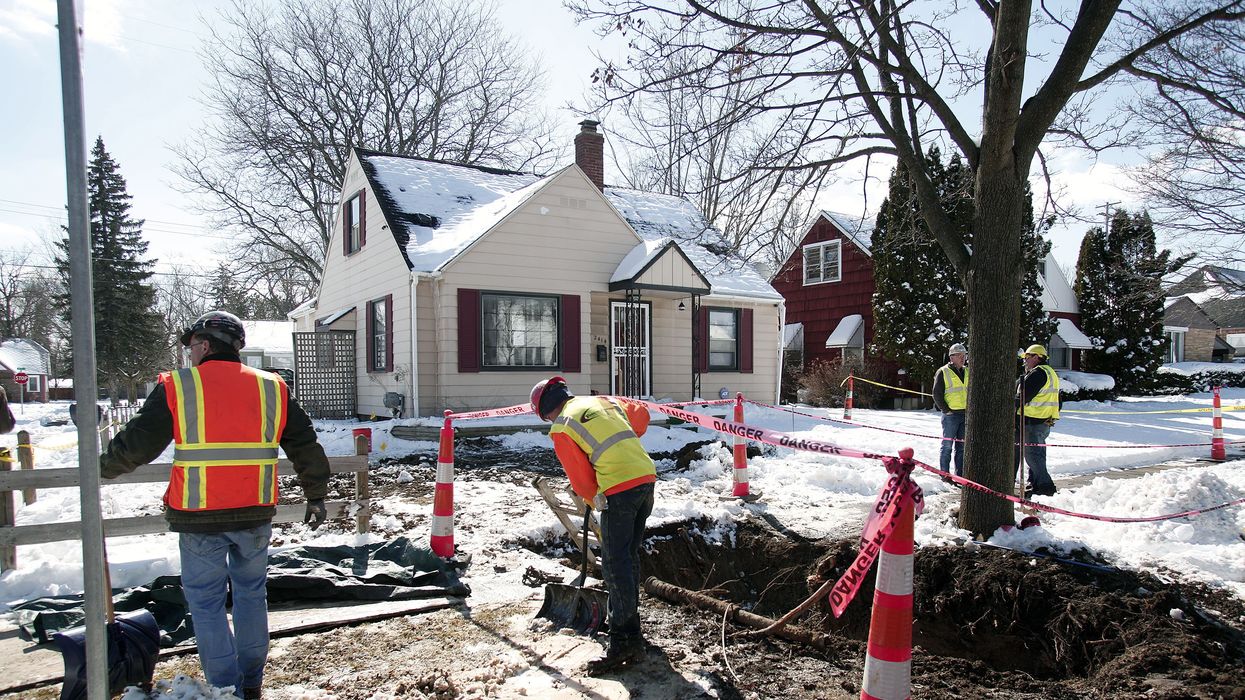 While welcoming the "long-overdue meaningful action" on drinking water safety, one campaigner argued that "much more must be done—much faster—at no cost to impacted households."
The Biden administration's proposal to better protect drinking water nationwide was met with sweeping applause on Thursday, but at least one consumer advocacy group stressed that the U.S. Environmental Protection Agency policy is "still not enough."
With its proposed changes to the Lead and Copper Rule, the administration aims to replace all lead water service lines in the United States within a decade, according to the EPA. There are also provisions intended to locate legacy lead pipes, improve tap sampling, lower the lead action level, and strengthen protections to reduce exposure.
Food & Water Watch Public Water for All director Mary Grant said that "the federal government has already waited far too long to require the elimination of these toxic lead water pipes, which poisoned the water in communities across the country," from Flint, Michigan and Jackson, Mississippi to Newark, New Jersey and Washington, D.C.
"The Biden administration has proposed long-overdue meaningful action toward the goal of eliminating lead from drinking water, but to ensure that every community has safe, lead-free water, much more must be done—much faster—at no cost to impacted households," she asserted.
Grant praised "agitators who emerged from... water contamination fights" and called on Congress to "step up to provide funding to replace the entire service line at no cost to impacted households, prioritizing low-income and environmental justice communities."
The Infrastructure Investment and Jobs Act, signed by President Joe Biden two years ago, "provided a $15 billion downpayment on this overhaul, but the total cost could exceed $60 billion," she pointed out, urging Congress to pass the Water Affordability, Transparency, Equity, and Reliability (WATER) Act.
"In a moment when many of us feel overwhelmed by bad news, the EPA's lead rule provides a ray of hope."

While additional steps are clearly needed, impacted communities and other campaigners still welcomed the progress on Thursday.
"Communities like ours... have grappled with the repercussions of lead contamination for too long," said Deborah Brown, a steering committee member of Newburgh Clean Water Project in New York. "The proposed improvements, especially the replacement of all lead service lines, signify a significant stride to safe and clean drinking water for our families and future generations. It's a step in the right direction."
Earthjustice attorney Suzanne Novak—whose legal group has represented the Newburgh Clean Water Project—said that "the EPA's proposed improvements to the Lead and Copper Rule are a much-needed response to a dire public health crisis that's been ongoing for more than a century."
"The administration's proposal takes important steps towards fulfilling the Safe Drinking Water Act's purpose of protecting human health to the extent feasible," Novak continued. "EPA has recognized that quick removal of all lead service lines is imperative, and that swift action is needed when a community has persistent high levels of lead in its water."
"Because the public health burden of lead exposure falls disproportionately on environmental justice communities," she emphasized, "we need to make sure that the final rule is equitable in how it achieves reduction of lead in drinking water across the country."
The Natural Resources Defense Council (NRDC) noted "apparent weaknesses" of the proposal, including that "water systems are not required to pay for the lead service line replacement," utilities could get extensions beyond the 10-year deadline, and the action level reduction from 15 parts per billion to 10 ppb "is less strict than the 5 ppb standards recommended by health experts and the governments in Canada and Europe."
Still, Erik Olson, senior strategic director for health at NRDC, said that "in a moment when many of us feel overwhelmed by bad news, the EPA's lead rule provides a ray of hope that we are approaching the day when every family can trust that the water from their kitchen tap is safe, regardless of how much money they have or their ZIP code."
Environmental Working Group senior vice president for government affairs Scott Faber also praised the progress, saying that "once again, President Biden's EPA is putting our families first and honoring his commitments to the American people."
The campaigner also highlighted the need to better protect communities whose drinking water is contaminated with per- and polyfluoroalkyl substances (PFAS), chemicals used in various products that persist in the environment and human body and are connected to health problems including cancers.
Biden's EPA proposed the first-ever national drinking water standard for PFAS in March. Faber said Thursday that "we're confident he will also make good on his commitment to finalize a drinking water standard for the toxic 'forever chemicals.'"
News