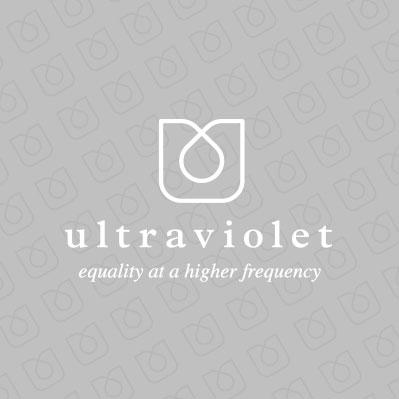 Women's Group Says Senate Stimulus Package is Insufficient for Women Who Are Bearing the Brunt of the Coronavirus Pandemic
UltraViolet Urges Congress to Pass Additional Economic Package That Directly Addresses the Needs of Frontline Workers Who Need Immediate Relief, Fundamentally Restructure the Economy.
WASHINGTON
Statement from Shaunna Thomas, co-founder and executive director of UltraViolet, a leading national women's organization, on the Senate's $2t coronavirus stimulus package and how it fails women in America, who are disproportionately impacted by the COVID-19 pandemic:
"As the coronavirus pandemic dramatically changes lives across the United States, it is women who are on the frontlines of the outbreak at work and at home.
"Women make up more than 80% of America's health care workers, and are on the front lines of this epidemic, often without personal protective equipment. Women make up the majority of grocery store workers who are keeping America fed and are working overtime to reduce the risk of infection when people need to leave their homes to buy supplies. Women make up the majority of educators who have been forced to radically shift the 2020 academic year and make sure that their students do not fall behind while they are out of school. As America's social distance, and schools and daycare facilities close - women who are working from home are doing double-duty - serving as caretakers and home educators in addition to their regular lives. Women are on the frontlines of this pandemic, and women are the heroes helping us get through it."
"The coronavirus pandemic and its impact on public health and the economy in the United States has revealed just how broken our country truly is: essential workers are only treated as essential in moments of crisis and the lack of paid sick days has resulted in hundreds of thousands of families being exposed to infection and economic ruin.
"Make no mistake - the Senate's $2t economic stimulus package is not designed to fundamentally fix America's broken social safety net and provide for its people - it is designed to prop up a system where major multinational companies can continue to deny their employees fair wages and paid sick days, and the government can get away with not mandating these protections at all times.
"Above all this crisis has highlighted how paid family and medical leave isn't a benefit or a luxury - but rather a crucial tool to protecting public health and our economy. Congress should pass the PAID Leave Act, which would provide full, emergency paid family and medical leave for all workers through their employers. We need it, and the front-line workers who are keeping us safe, fed and healthy, deserve it."
UltraViolet is a powerful and rapidly growing community of people mobilized to fight sexism and create a more inclusive world that accurately represents all women, from politics and government to media and pop culture.
LATEST NEWS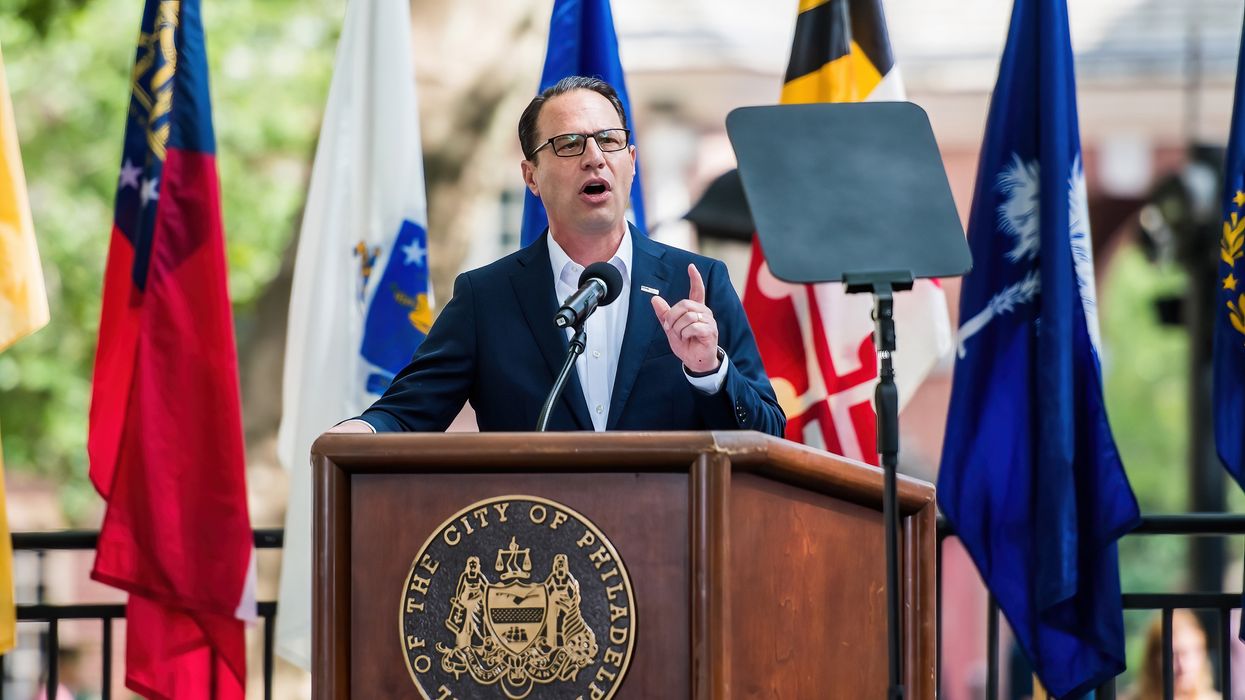 "If automatic registrationcan make the voter rolls more accurate and make the system of enrollment and registration more efficient and user-friendly," argued one observer, "that could make voters less susceptible to that sort of demagoguery."
Democratic Pennsylvania Gov. Josh Shapiro announced Tuesday that unless they deliberately opt out, eligible residents of the key battleground state will now be automatically registered to vote when they obtain or renew their driver's license or ID, a step that voting rights groups applauded as a win for democracy—and an important counter to right-wing election deniers.
An estimated 8.7 million Pennsylvanians were registered to vote last year but more than 10.3 million were eligible to register, a gap that Shapiro said automatic voter registration (AVR) could help to fill by removing unnecessary bureaucratic hurdles.
"Pennsylvania is the birthplace of our democracy, and as governor, I'm committed to ensuring free and fair elections that allow every eligible voter to make their voice heard," said Shapiro, who timed the announcement to coincide with National Voter Registration Day. "Automatic voter registration is a commonsense step to ensure election security and save Pennsylvanians time and tax dollars."
"Residents of our Commonwealth already provide proof of identity, residency, age, and citizenship at the DMV—all the information required to register to vote—so it makes good sense to streamline that process with voter registration," he added. "My administration will keep taking innovative actions like this one to make government work better and more efficiently for all Pennsylvanians."
As The Washington Post's Greg Sargent noted in a column Tuesday, the governor's move comes as the Pennsylvania GOP "continues to elevate election deniers to positions of local importance, in effect feeding doubts about the state's voting system itself."
Shapiro defeated election denier Doug Mastriano, who was endorsed by former President Donald Trump, in Pennsylvania's gubernatorial race last year.

"If automatic voter registration is well received in Pennsylvania, it could act as an antidote to that MAGA mania," Sargent argued. "That's because efforts to weaken public confidence in elections often seek to exploit existing public beliefs that the system is cumbersome and prone to human error and hacking, even if those beliefs are wrong. If automatic registrationcan make the voter rolls more accurate and make the system of enrollment and registration more efficient and user-friendly, that could make voters less susceptible to that sort of demagoguery."
Shapiro's office pointed to a 2021 study by the Public Policy Institute of California showing that early state adopters of AVR have seen significant boosts to registration and higher voter turnout.
With Pennsylvania included, two dozen U.S. states and Washington, D.C. have implemented some form of AVR, according to the National Conference of State Legislatures.
Kadida Kenner, CEO of the New Pennsylvania Project (NPP), celebrated Shapiro's announcement as a step that "will undoubtedly help to close the voter registration gap, especially in communities of color where the gap is most pronounced."
"NPP looks forward to continuing our year-round work of civic education, voter registration, mobilization, and advocating for additional necessary steps to improve Pennsylvanians' access to democracy such as same-day voter registration and true early voting," Kenner added.

News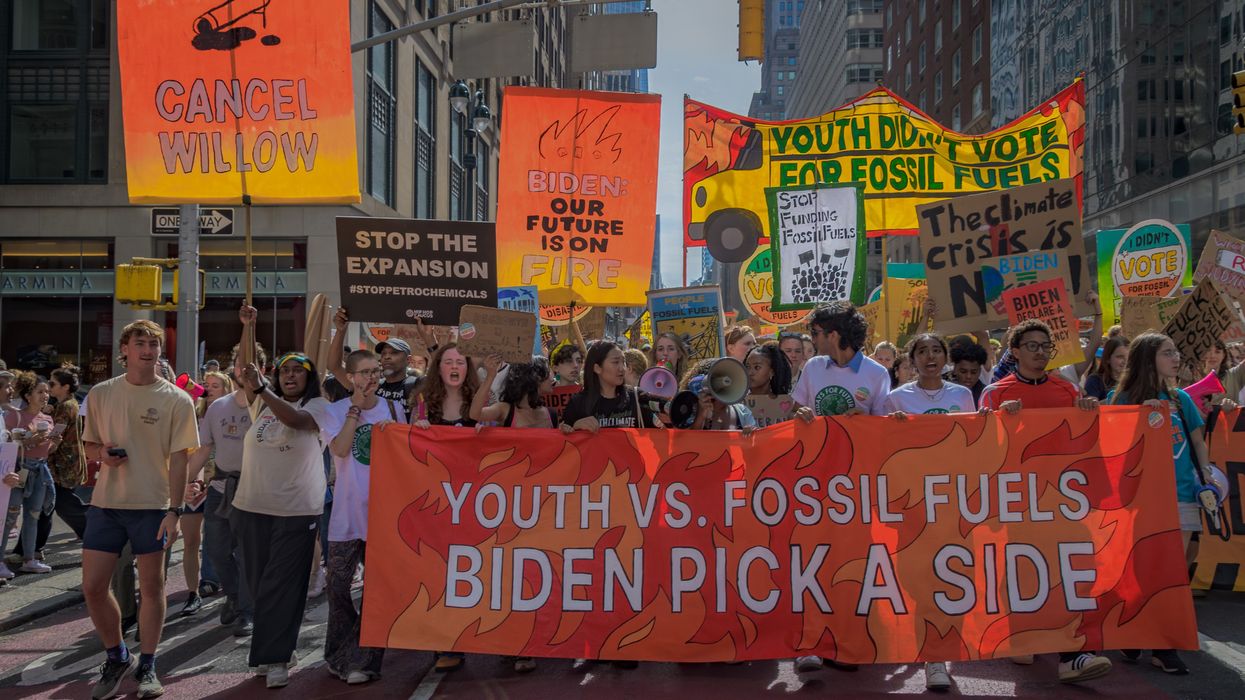 The U.S. president's no-show is "a betrayal to those who have rallied for him and a missed opportunity for him to deliver on his climate commitments," said 350.org's North American director.
U.S. President Joe Biden is drawing anger from environmental groups for opting not to attend this week's Climate Ambition Summit convened by United Nations Secretary-General António Guterres, a gathering billed as an effort to rally countries around plans to urgently phase out planet-warming fossil fuels as the window for action closes.

Biden's climate envoy, John Kerry, is set to attend the Wednesday summit as the U.S. representative, and he is not expected to speak.

"President Biden's decision not to attend is a betrayal to those who have rallied for him and a missed opportunity for him to deliver on his climate commitments," Jeff Ordower, the North American director of 350.org, said in a statement Tuesday.
"It is a disgrace that President Biden is skipping the Climate Ambition Summit," Ordower continued. "The president is dodging accountability to U.N. Secretary-General Guterres by refusing to halt new fossil fuel projects and rejecting Guterres' invitation to be a climate leader and back up his words with substantive action. Biden's inaction reveals how he shamelessly continues to sacrifice some of the most impacted Black, Brown, and Indigenous communities in service to an energy strategy that continues to privilege oil barons over those on the frontlines."
The event will take place on the sidelines of the U.N. General Assembly in New York City just days after more than 75,000 people took to the streets there to demand aggressive climate action from the U.S., the largest historical emitter of greenhouse gases and the world's biggest contributor to planned fossil fuel expansion.
"Showing up would mean exposing his inadequate climate policies and relentless support for fossil fuels on the global stage."
According to a report released last week by Oil Change International (OCI), planned oil and gas extraction in the U.S. accounts for more than a third of prospective fossil fuel expansion worldwide through 2050. OCI dubbed the U.S. "planet-wrecker-in-chief."

Allie Rosenbluth, U.S. program manager at OCI, said it's "no wonder" that Biden has opted to no-show the Climate Ambition Summit, "since showing up would mean exposing his inadequate climate policies and relentless support for fossil fuels on the global stage."
"Biden should be worried about this climate hypocrisy," said Rosenbluth.
In the lead-up to Wednesday's summit, Guterres has expressed hope that the event will help spur a "quantum leap" in the emissions reduction pledges of rich nations, which are disproportionately responsible for greenhouse gas pollution that is fueling increasingly extreme and deadly weather disasters across the planet.
But while Guterres has reportedly received requests from more than 100 countries to speak at the summit, the leaders of some of the world's major polluters—including the U.S., China, and the United Kingdom—aren't expected to attend.
"That is a worrying political signal about the seriousness with which countries are taking the goals of the summit," Rachel Cleetus, policy director of the Union of Concerned Scientists, wrote Monday. "Shame on world leaders if a year like this one—filled with tremendous suffering and exorbitant costs from human-caused climate change, and on track to be one of the hottest on record—is not enough to make them rise to the occasion."
News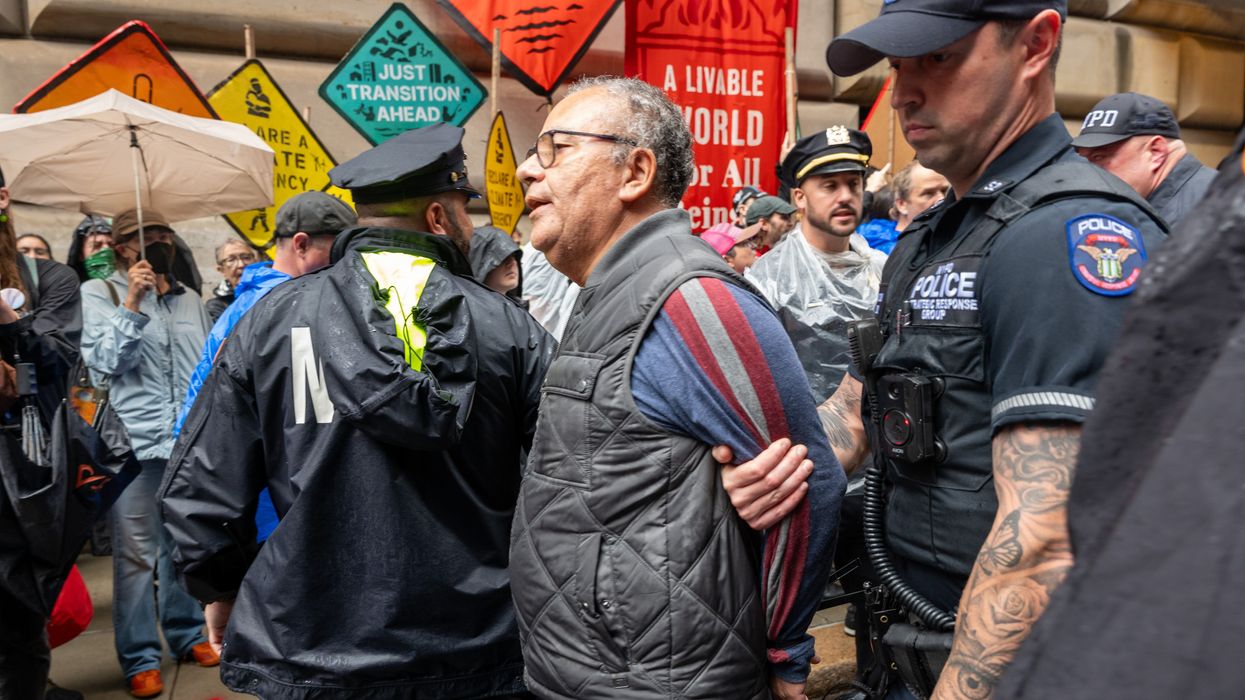 The activist group Climate Defiance asked: "Why are we getting handcuffed while people who literally torch the planet get celebrated for their 'civility' and their 'moderation'?"
A day after tens of thousands of climate activists marched through Manhattan's Upper East Side demanding an end to oil, gas, and coal production, thousands more demonstrators hit the streets of Lower Manhattan Monday, where more than 100 people were arrested while surrounding the Federal Reserve Bank of New York to protest fossil fuel financing.
Protesters chanted slogans like "No oil, no gas, fossil fuels can kiss my ass" and "We need clean air, not another billionaire" as they marched from Zuccotti Park—ground zero of the 2011 Occupy Wall Street movement—to pre-selected sites in the Financial District. Witnesses said many of the activists attempted to reach the New York Stock Exchange but were blocked by police.
"We're here to wake up the regulators who are asleep at the wheel as they continue to let Wall Street lead us into ANOTHER financial crash with their fossil fuel financing," the Stop the Money Pipeline coalition explained on social media.
Local and national media reported New York Police Department (NYPD) officers arrested 114 protesters and charged them with civil disobedience Monday after they blocked entrances to the Fed building. Most of those arrested were expected to be booked and released.
"I'm being arrested for exercising my First Amendment right to protest because Joe Manchin is putting a 300-mile-long pipeline through my home state of West Virginia and President [Joe] Biden allowed him to do it for nothing in return," explained Climate Defiance organizer Rylee Haught on social media, referring to the right-wing Democratic senator and the Mountain Valley Pipeline.
As she was led away by an NYPD officer, a tearful Haught said Biden "sold us out."
"He promised to end drilling on federal lands, and he's selling out Appalachia's future for profit," she added.
Responding to the "block-long" line of arrestees, Climate Defiance asked: "Why are we getting handcuffed while people who literally torch the planet get celebrated for their 'civility' and their 'moderation'?"
Alicé Nascimento of New York Communities for Change toldWABC that the protests—which are part of Climate Week and are timed to coincide with this week's United Nations Climate Ambition Summit—are "our last resort."
"We're bringing the crisis to their doorstep and this is what it looks like," said Nascimento.
As they have at similar demonstrations, protesters called on Biden to stop approving new fossil fuel projects and declare a climate emergency. Some had a message for the president and his administration.
"We hold the power of the people, the power you need to win this election," 17-year-old Brooklynite Emma Buretta of the youth-led protest group Fridays for Future told WABC. "If you want to win in 2024, if you do not want the blood of my generation to be on your hands, end fossil fuels."
News
Independent, nonprofit journalism needs your help.
Please Pitch In
Today!